Anyone with even a passing interest in Chinese culture has certainly heard about the "Year of the Pig", the "Year of the Dragon" or the "Year of the Rooster". These terms, absent from Western culture, refer to the astrology of China and, more specifically, the Chinese zodiac, which influences the most important festival – The Chinese New Year.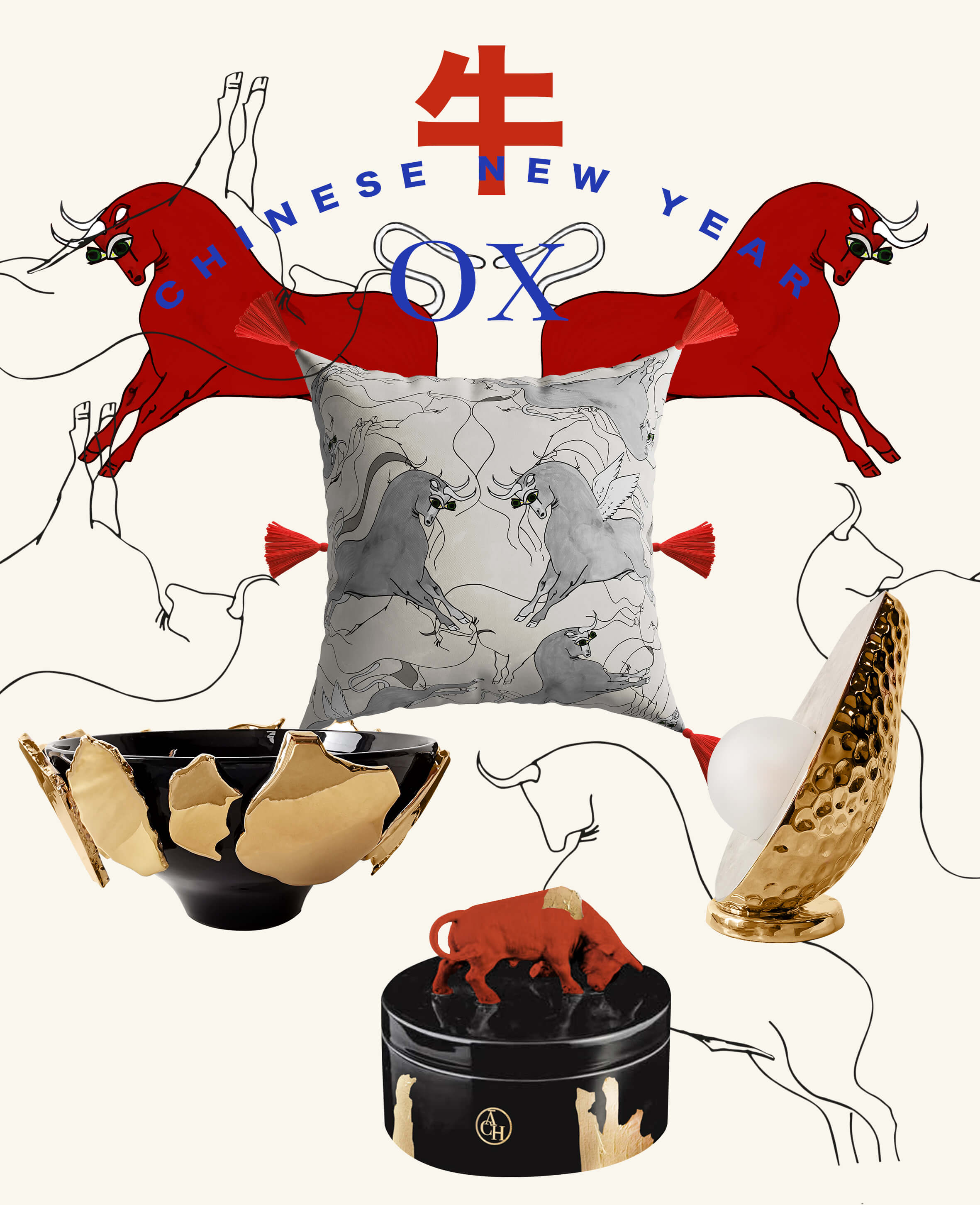 Although the Chinese zodiac also contains 12 signs, which in the case of the Chinese are animals, the whole cycle is not only divided into months, but also into 12 years. Thus, each year is the year of a particular animal, which happens every 12 years.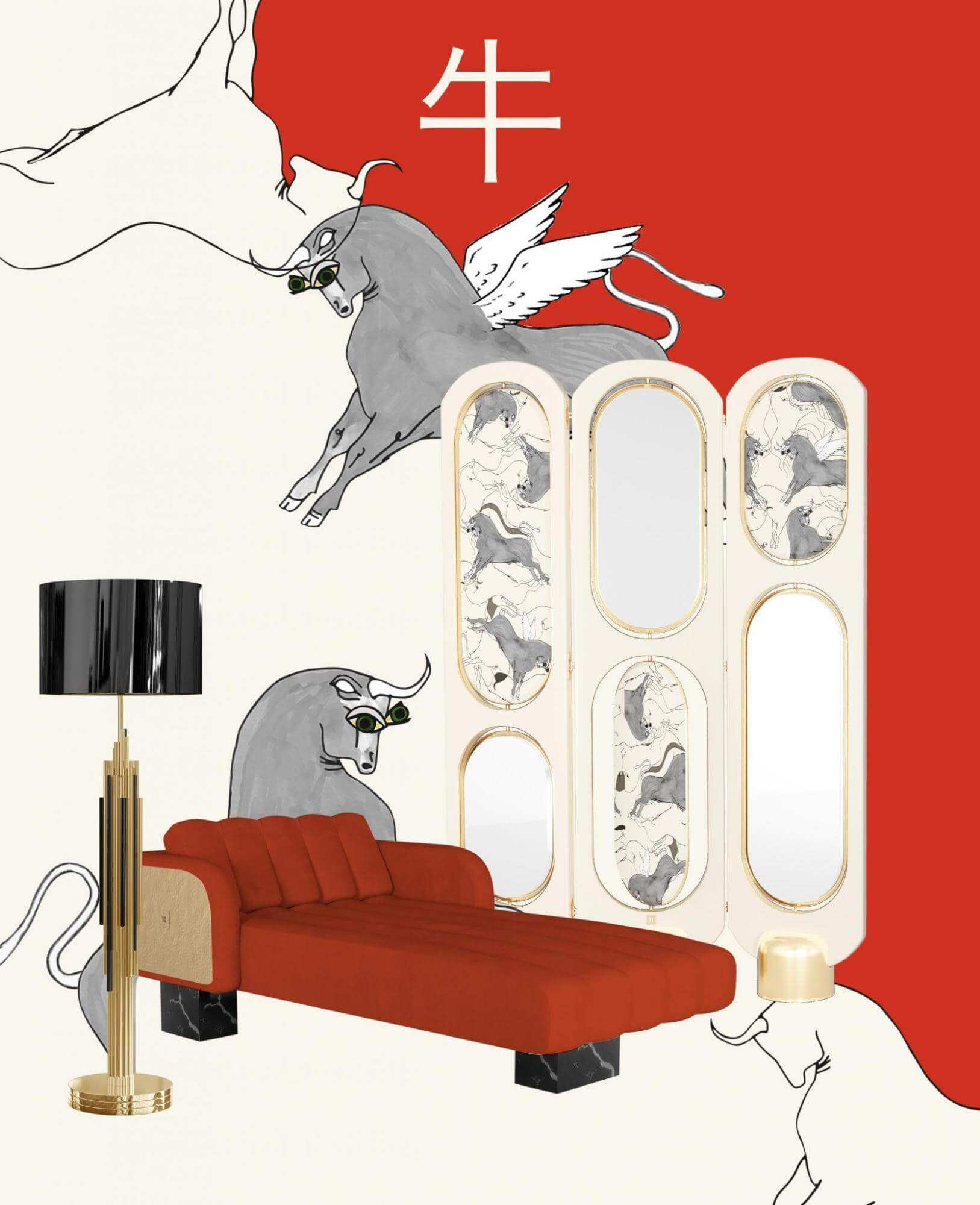 This Year, which starts on 12th of February, will be the Year of The Ox. Oxes are believed to be very calm and patient. People born in the Year of The Ox tent to be very timid and prefer to be surrounded by a small group of family and friends. Thus, HOMMES STUDIO and ACH COLLECTION prepared a special series of object, that will bring ox motif into your home. Open your doors for the lucky shades of red, gold and blue and sneak in some of the Ox motif to have a lucky Chinese New Year!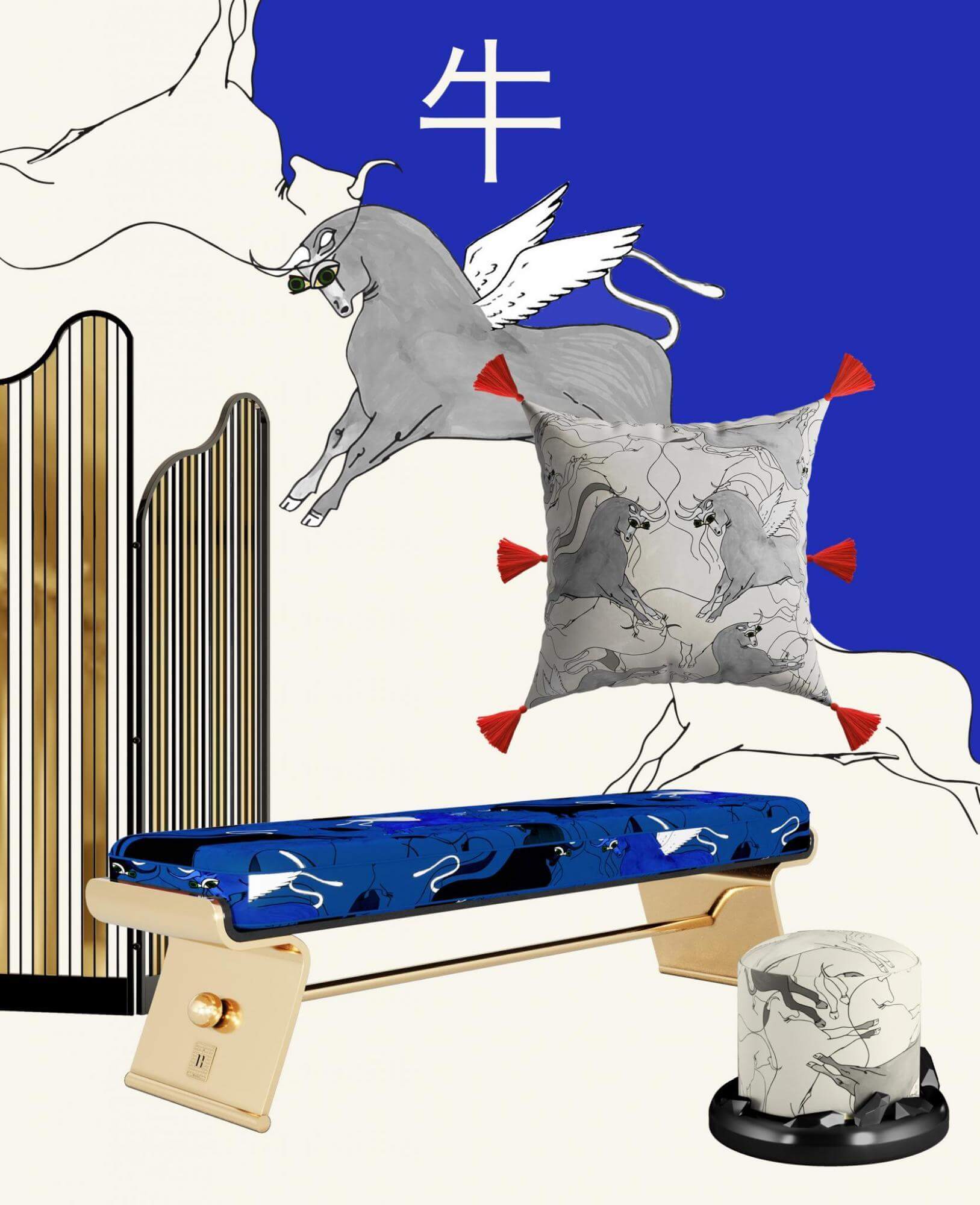 Hommes Studio FOR Chinese New Year
Hommes welcomes the New Lunar Year – Ox Year – with a unique capsule collection rich in magic and symbolism. Be inspired by lucky shades of blue and red with the Ox motif. Decor your home for such a special occasion and bring the positive energy and good fortune with sophistication and confidence. Check our limited edition of amazing products, that will adorn your home for the upcoming Year of The Ox!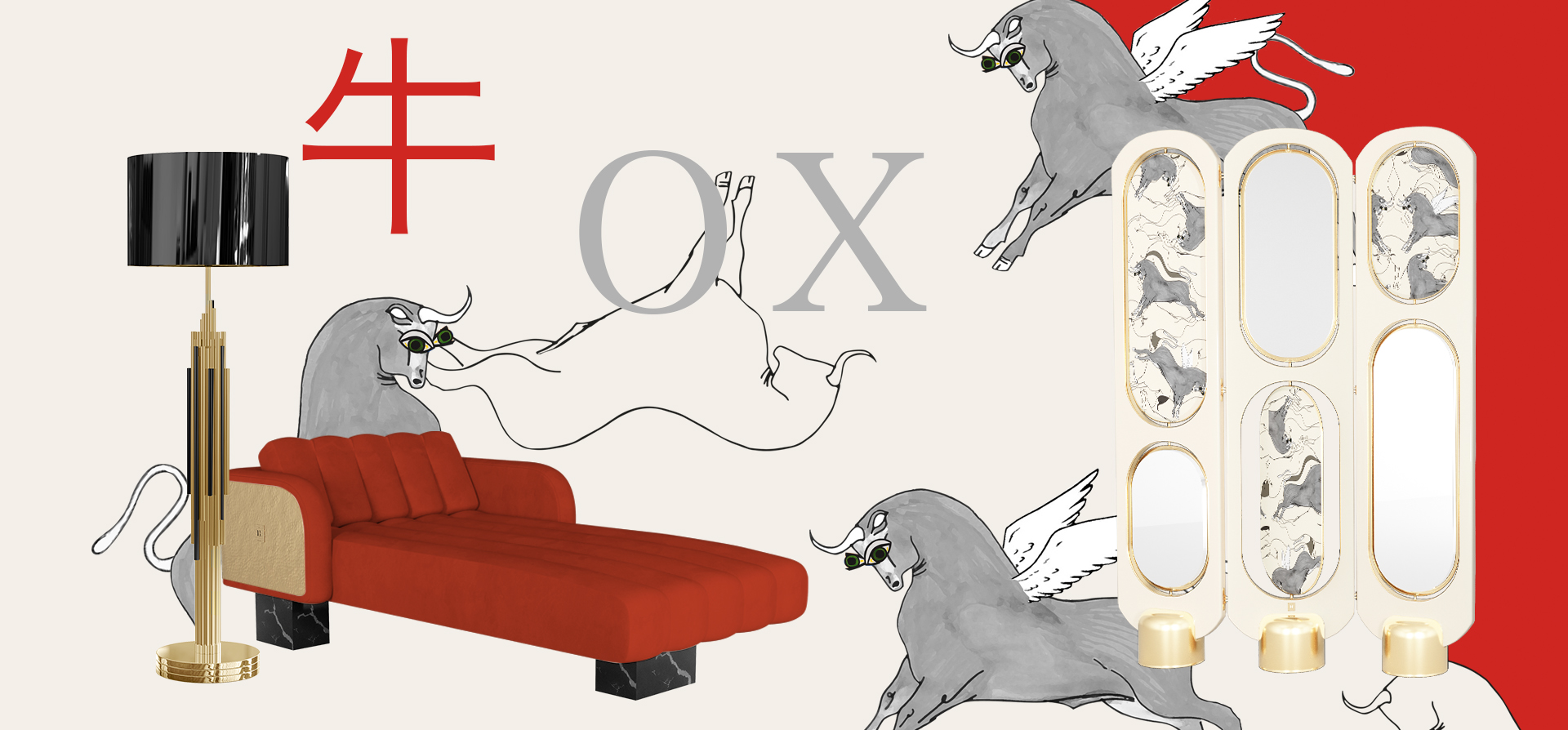 REBUS FOLDING SCREEN
Rebus Folding Screen is the perfect choice for a room divider. Rotative screens that allows multiple combinations, in between the glass mirrored panels and the patterned upholstered panels, as your preference demands. This Folding Screen is the encounter between aesthetics and functionality, honoring an expertise handmade manufacture process. The new pattern for Chinese New Year will add wonderful ox accent to any interior!
MAAK BENCH
Maak Bench is gorgeously glamourous and it is perfect to add the spaces an elegant extravagance. A sculptural gold base combined with a comfortable seating area that will be your guests' favourite spot, giving an elegant edge to your entrance hall project. For the upcoming Chinese New Year we present to you a new, unique pattern, that will make a statement in any room.
JAGGER DAYBED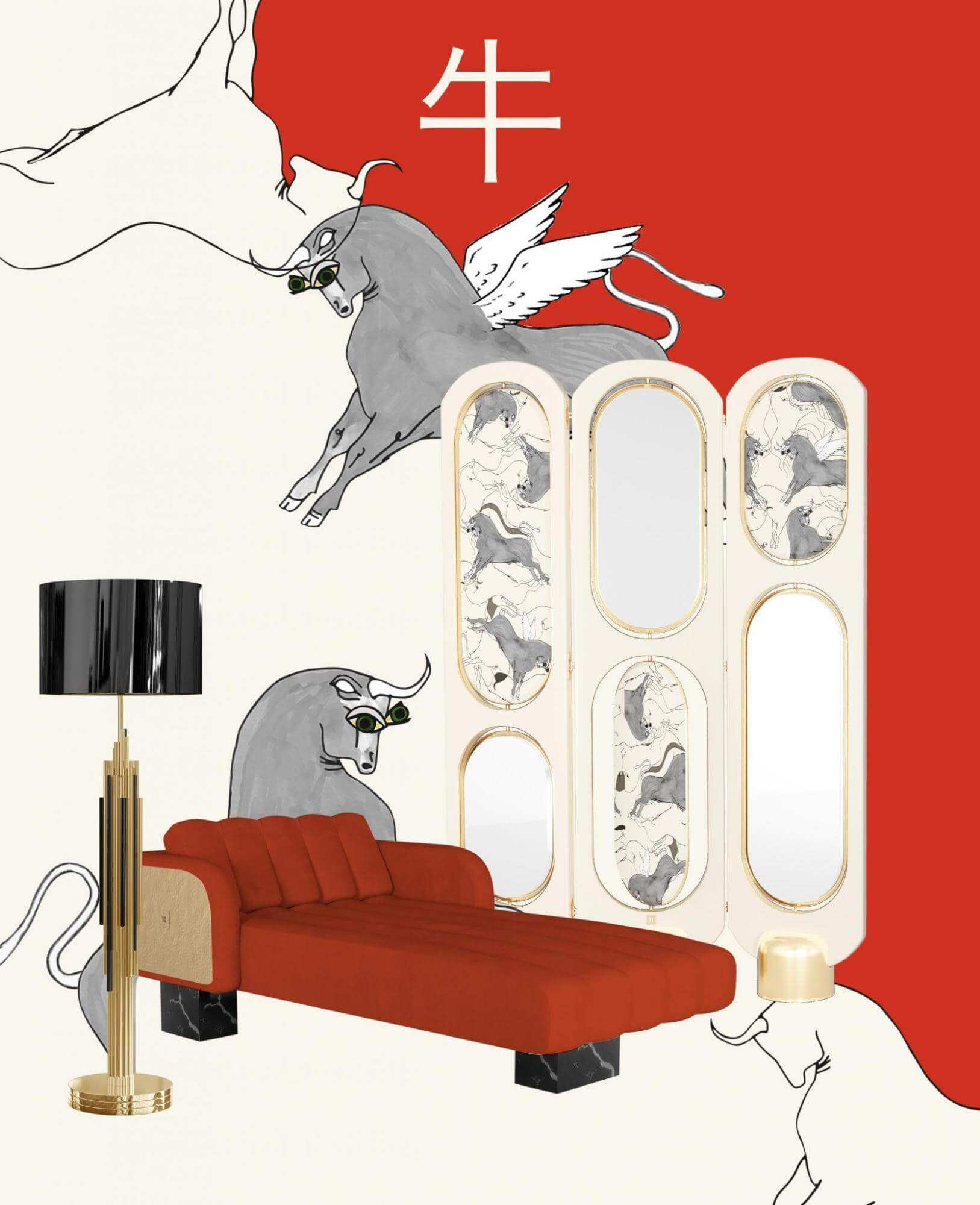 Jagger Chaise Longue is a luxury chaise longue that aims to relax the body and mind and to break routines, ideal for contemporary garden designs. For the Chinese New Year choose red leather, that will bring you luck in The Year of the Ox!
ZEBRA FOLDING SCREEN
Boasting a melodic and luxury flair in the gentle curves and warm sand tones, the Zebra Folding Screen is perfect for sectioning-up a palatial space or adding further mood and texture.

ACH COLLECTION FOR THE OX YEAR
ACH Collection presents powerful shades of red blended with elegant creams, mesmerizing yellows, golds, grays, and black hues that promise to bring a one-of-a-kind decor style for your home.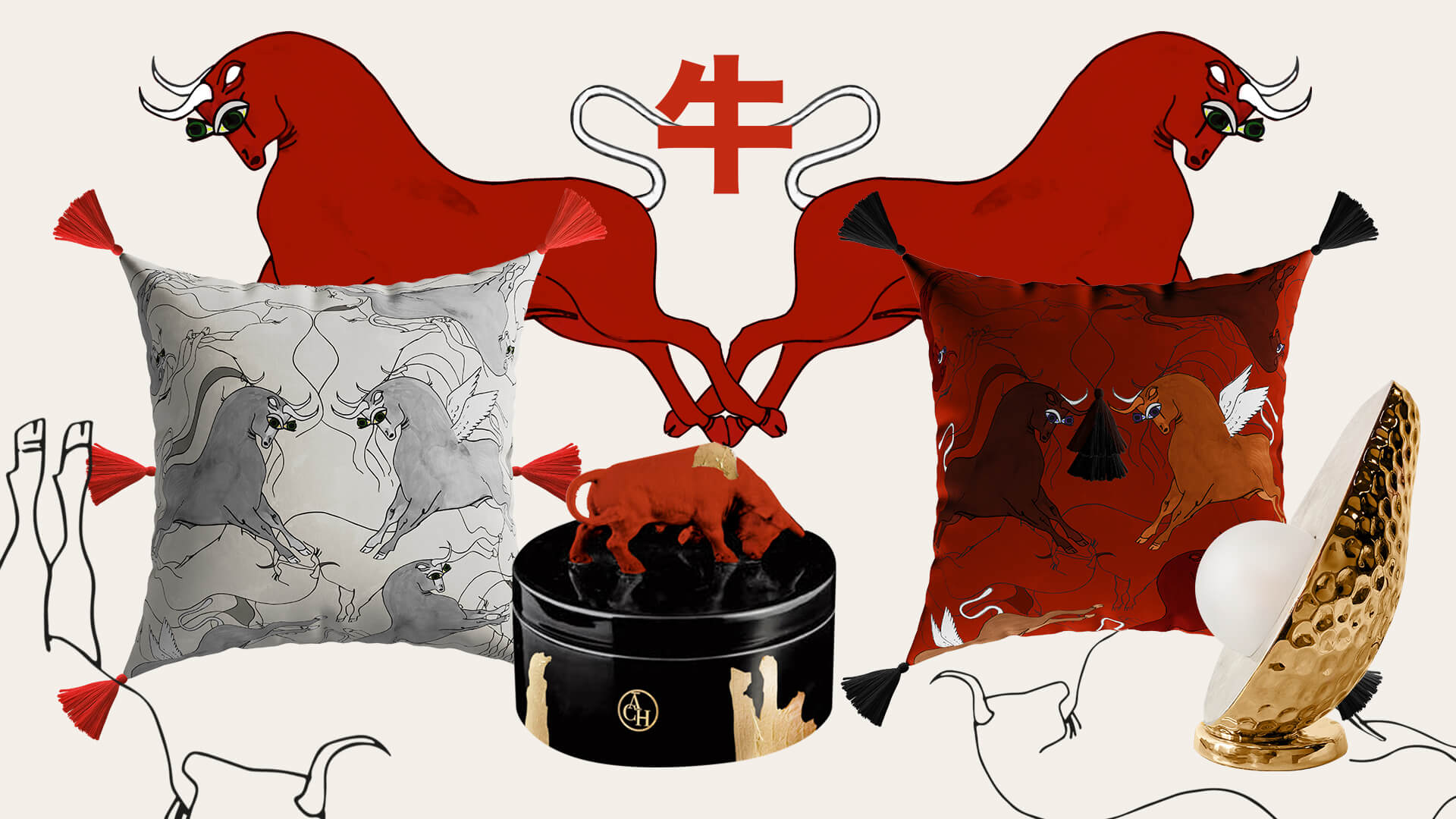 The new year arrives on 12th February, and the Ox is our special host to celebrate and get a unique sense of positivity, strength, and stability to your tabletops.
OX PRINTED CUSHIONS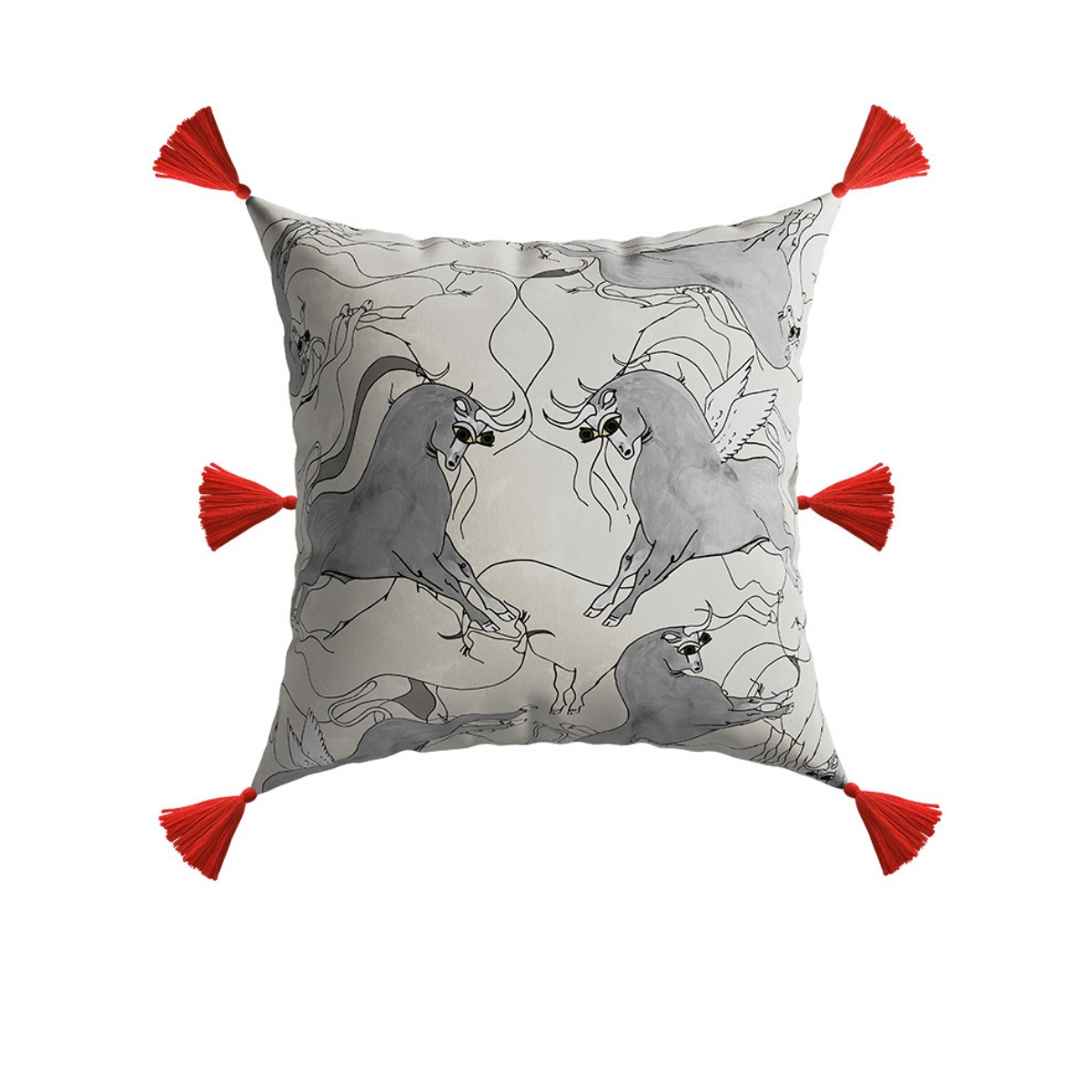 Ox cushions pay homage to the Ox's Chinese New Year 2021. ACH presents you with a unique and elegant gray and red cushion design inspired by the lunar zodiac signs. In addition, this eye-catching pillow promises to provide your seating decor a unique sense of positivity, strength, and stability. We believe that every day is a reason to celebrate life, and this is no exception. Powerful shades of gray and red that bring the Ox as a special host to inspire your spirit on this new season of good luck for 2021.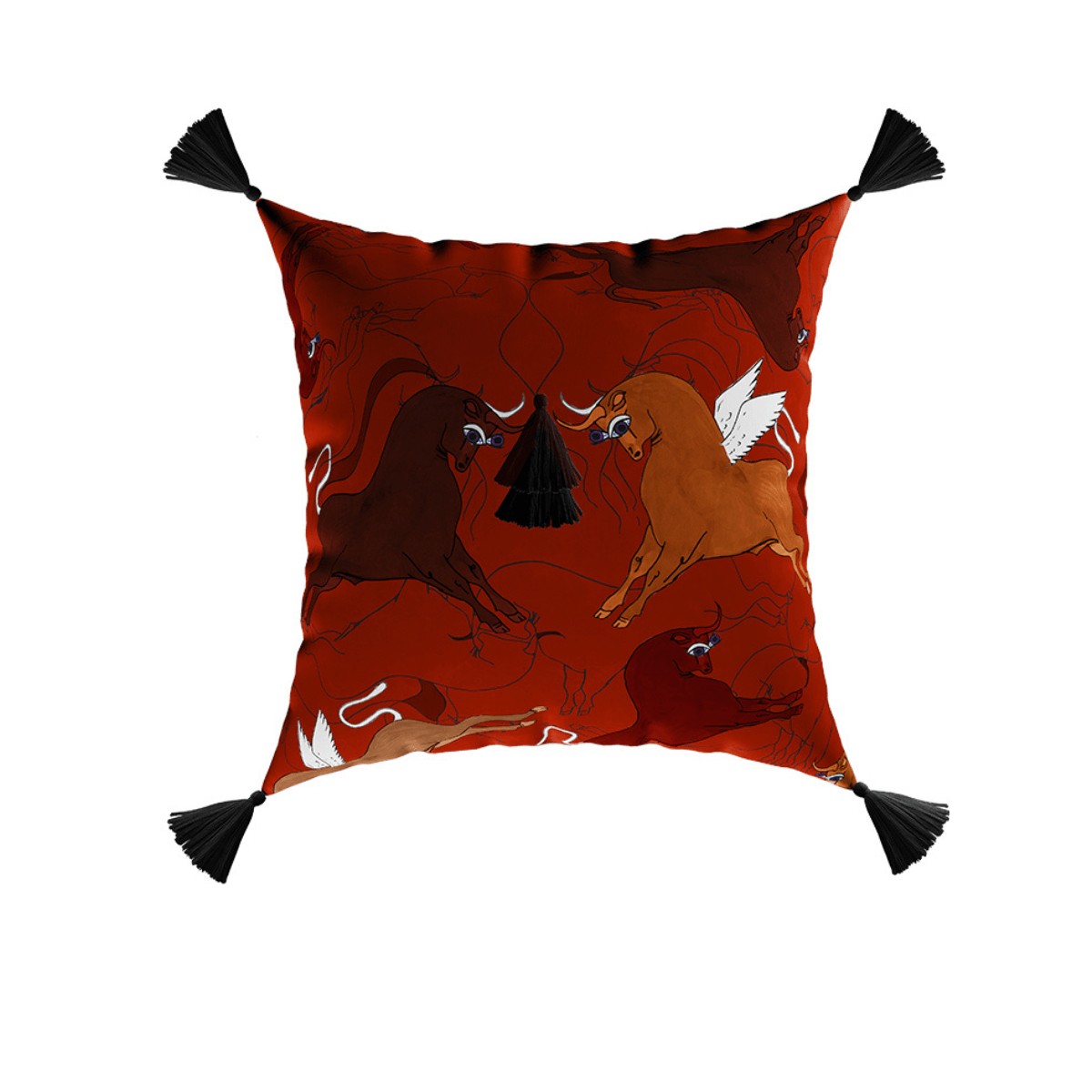 NAGY BOWL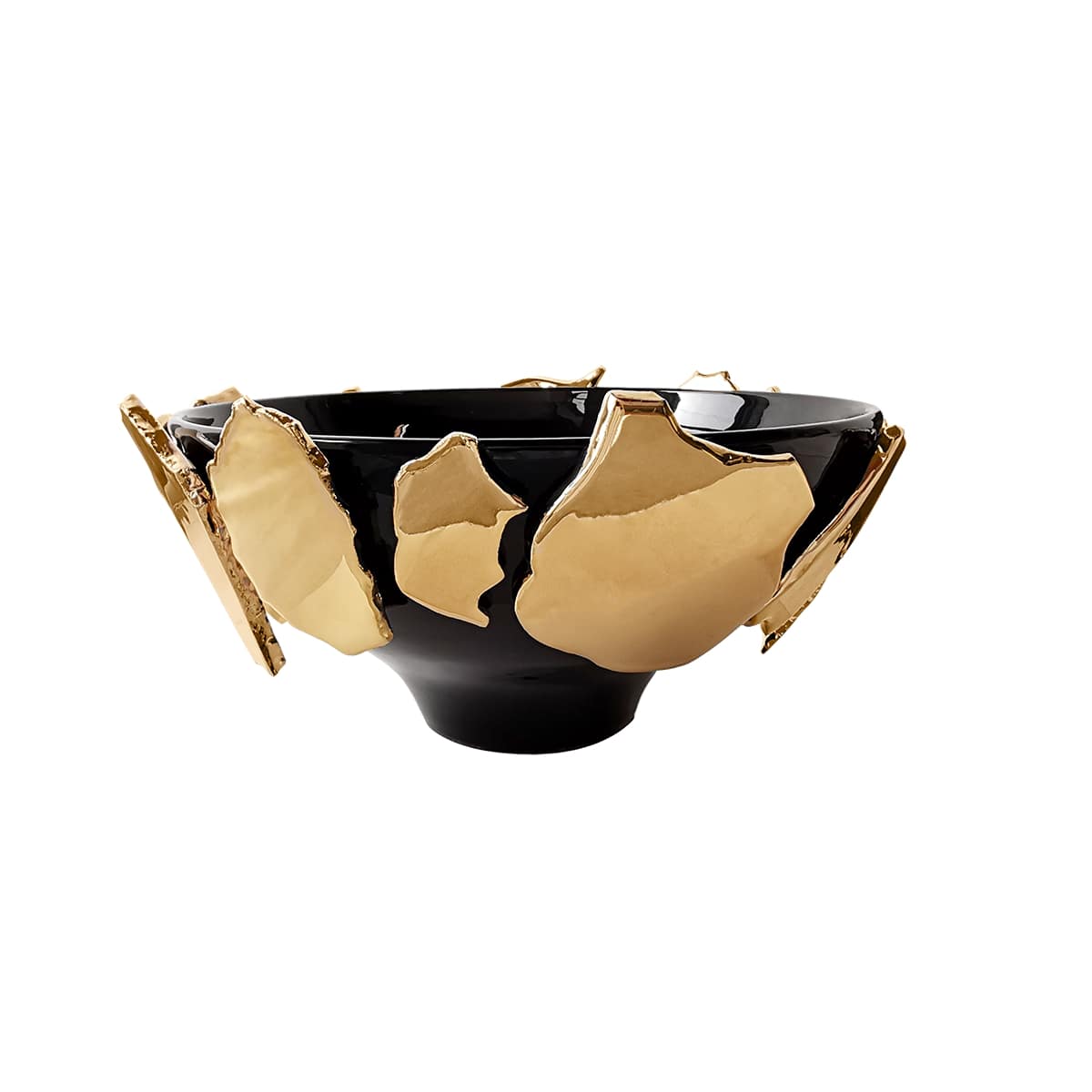 The ceramic item holds a high-decorative function that is inspired in a Bauhaus special edition, from ACH Collection by HOMMÉS Studio. This luxury decor series of Bauhaus it combines traditional work with cut-off pieces in various size shapes for added texture and character. Nagy bowl is more than a stylish homeware piece to serve food.
HEKATE BOWL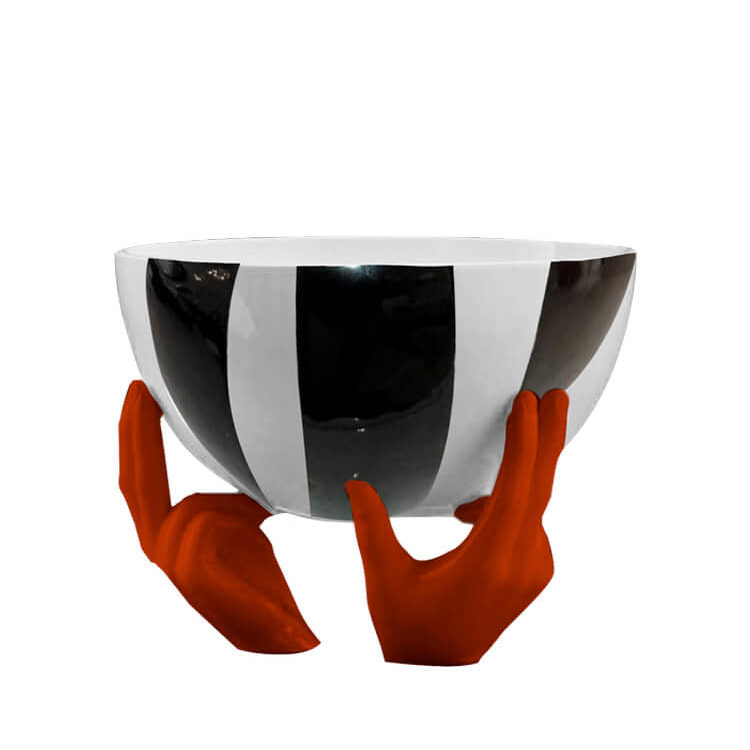 Hekate Bowl is a statement dinnerware bowl piece. It's a luxury decor object, handcrafted with three hands holding a striped black and white bowl of ceramic. This hand-painted bowl is the ideal object for decorating your dining table for the Chinese New Year dinner celebration.
ACHI CANDLE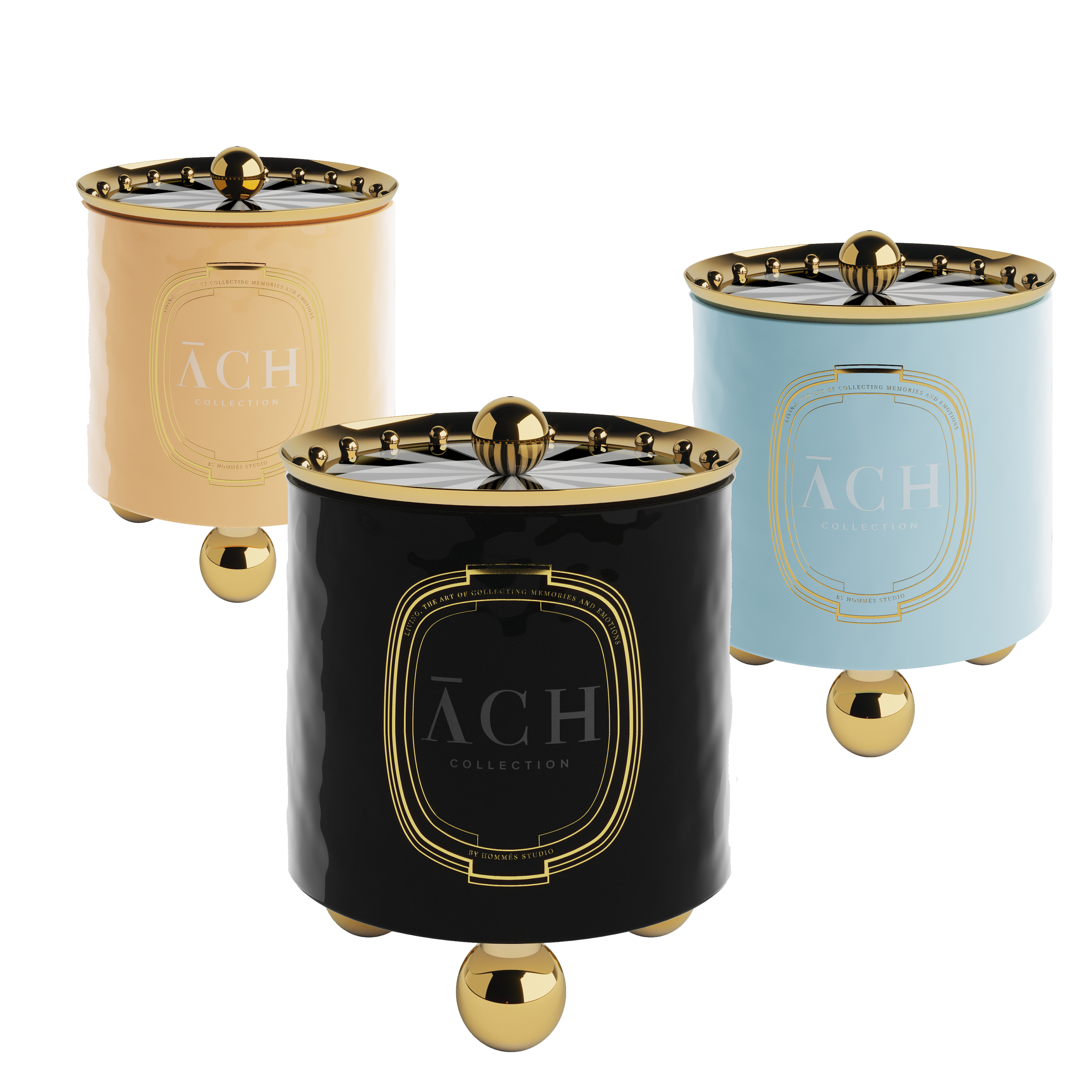 ACHI candle releases a hypnotic perfume adding extra value to a space thanks to its eye-catching container design. The natural composition of scents promises to excite sensorial experiences through your Home.
OX DECORATIVE BOX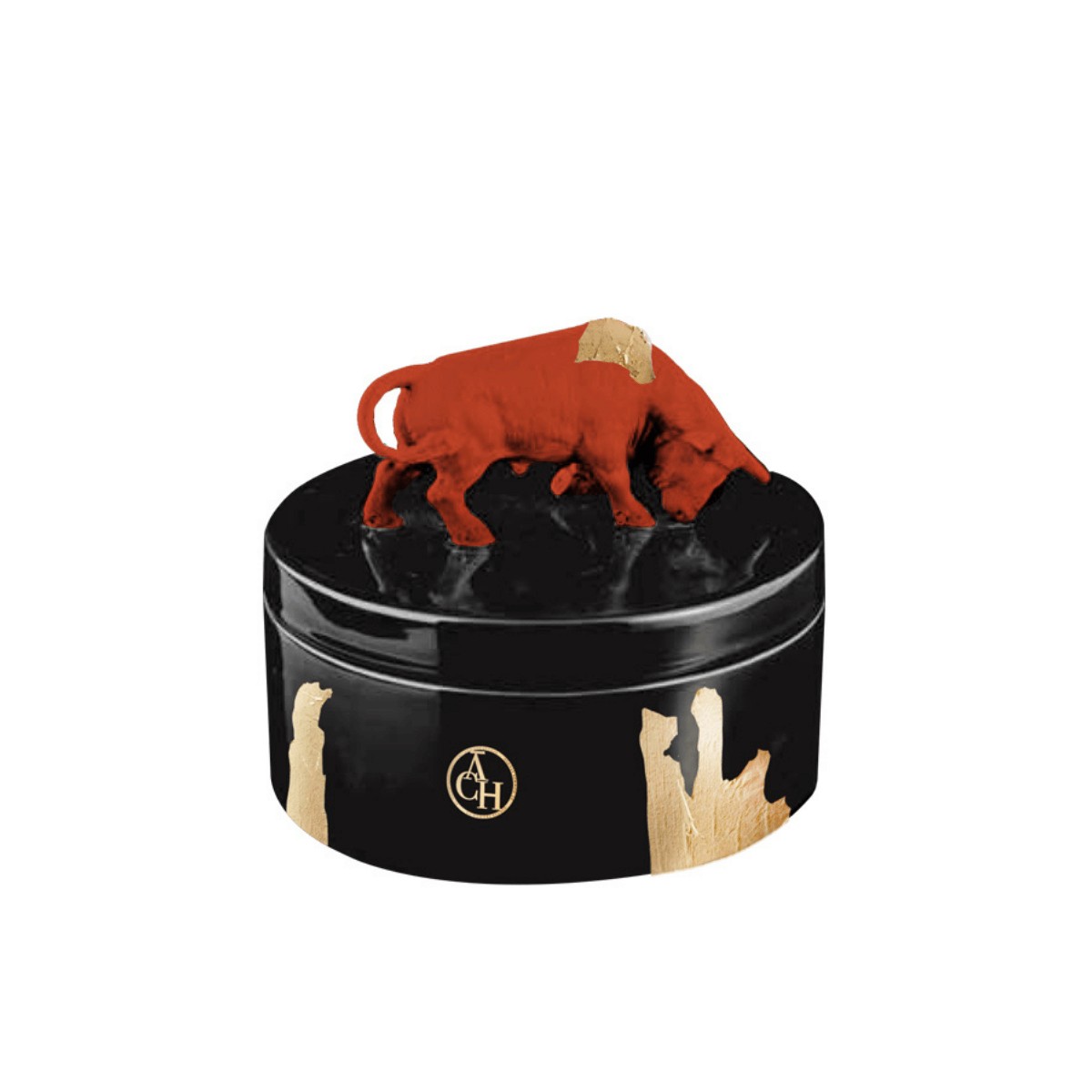 Last but not least, Ox Decor Box is a stunning piece, handcrafted in a round-shaped silhouette of ceramic. Also, in the jewelry box lid, we can see a stunning hand-painted red ox figurine. It is perfect for adding a refined touch to your home due to its gorgeous decorative look. This luxury black and red decor's purpose is to embellish your home decoration with its elegant gold details. This is the object meant to bring you luck in the upcoming Chinese New Year.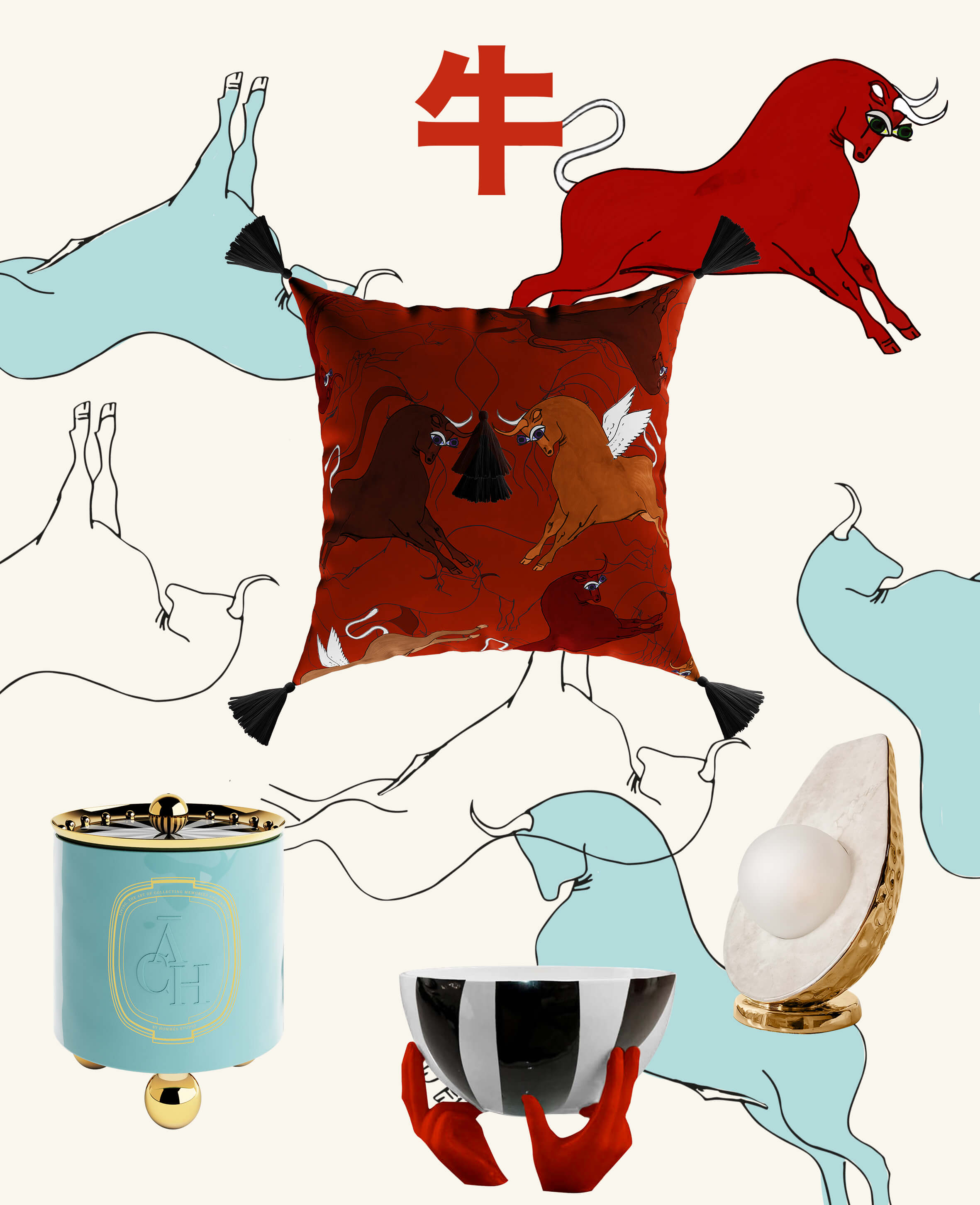 HOMMES STUDIO and ACH COLLECTION wish you all the best in the upcoming Year of The Ox! Hopefully, the Ox will bring us luck and happiness in the Chinese New Year!