This luxury property is unique in many aspects, starting with its scale. The residence covers almost three acres and spreads over 30 000 square feet. Moreover, it comprises 60 rooms and five manicured gardens.
Before the luxury property became the home of a fashion designer Max Azria, its owner had been world famous writer, producer and director Sidney Sheldon. Max Azria and his wifte Lubov moved here in 2008. "We were attracted to this area for its iconic, quintessential old Hollywood glamour," Lubov says.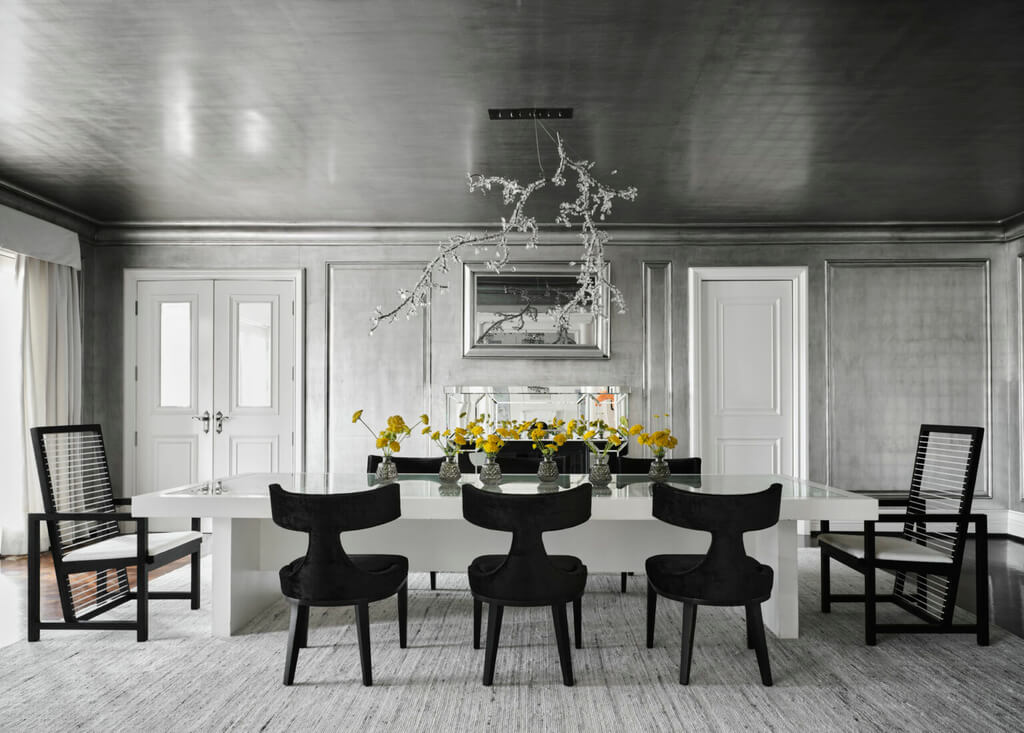 Silver, Gold And Crystal
The Blossom chandelier in Swarovski crystal hangs upon the spectacular silver-leafed ceiling in the formal dining room. However, not only crystals but also gold and silver play a significant role on these glamorous interiors. Laser-cut metallic foliage covers the ceiling in the main living room. On the other hand, the spacious library has a gold dome. Furthermore, the room has hidden door in the wood panelling.
The open floor plan immediately seduced the numerous family. The spaces seamlessly blend indoors and outdoors while providing breathtaking views. "The flow, grandeur and scale are substantial – the house is an estate, but it feels like home," comments Lubov.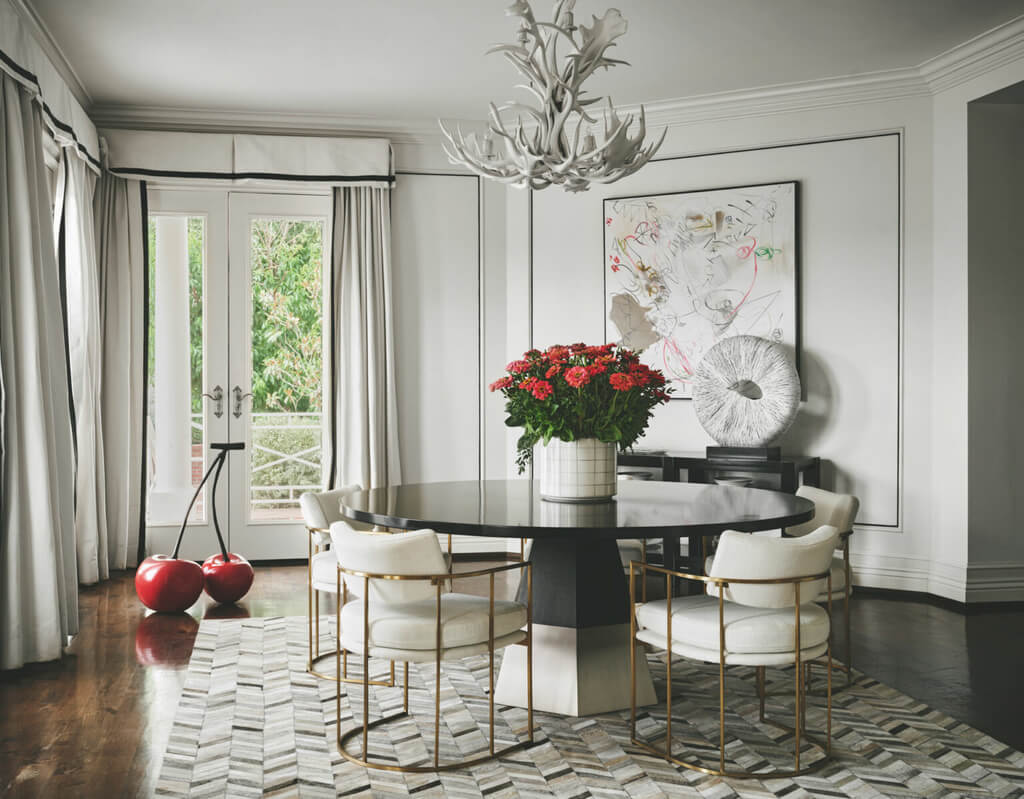 As it comes to the grand family, the house obviously needs many dining spaces. The kitchen and formal dining room meet at the elegant breakfast nook, which leads out to the wrap-around terrace.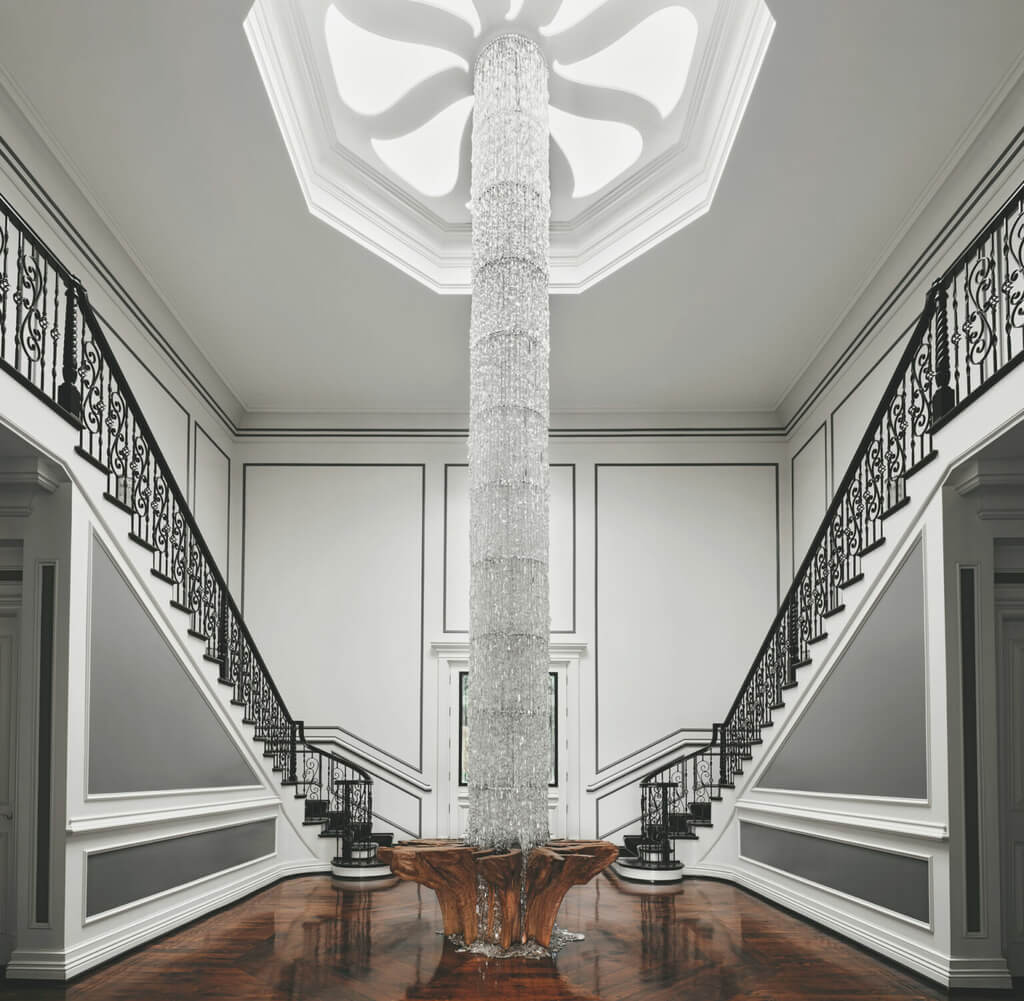 A floor-to-ceiling chandelier adorns the grand, quintessentially Paul R. Williams foyer. The lighting art hangs from the double-height ceiling and spills dramatically over the earthy petrified wood table. "I've always been a huge fan of Paul Williams and his architectural style. His work shared the common threads of elegant composition and perfect proportion. Max and I were really fortunate to find such a beautiful property."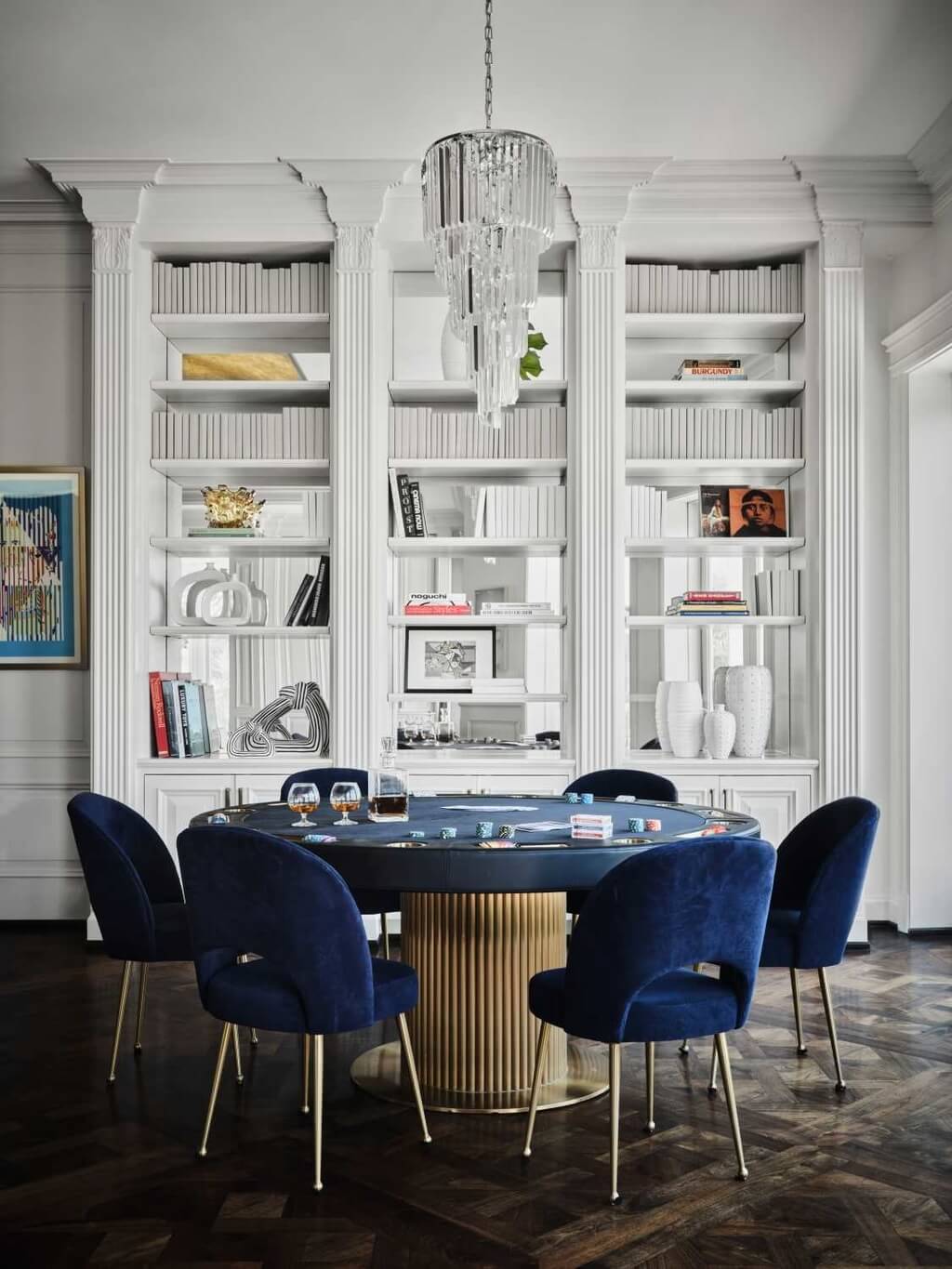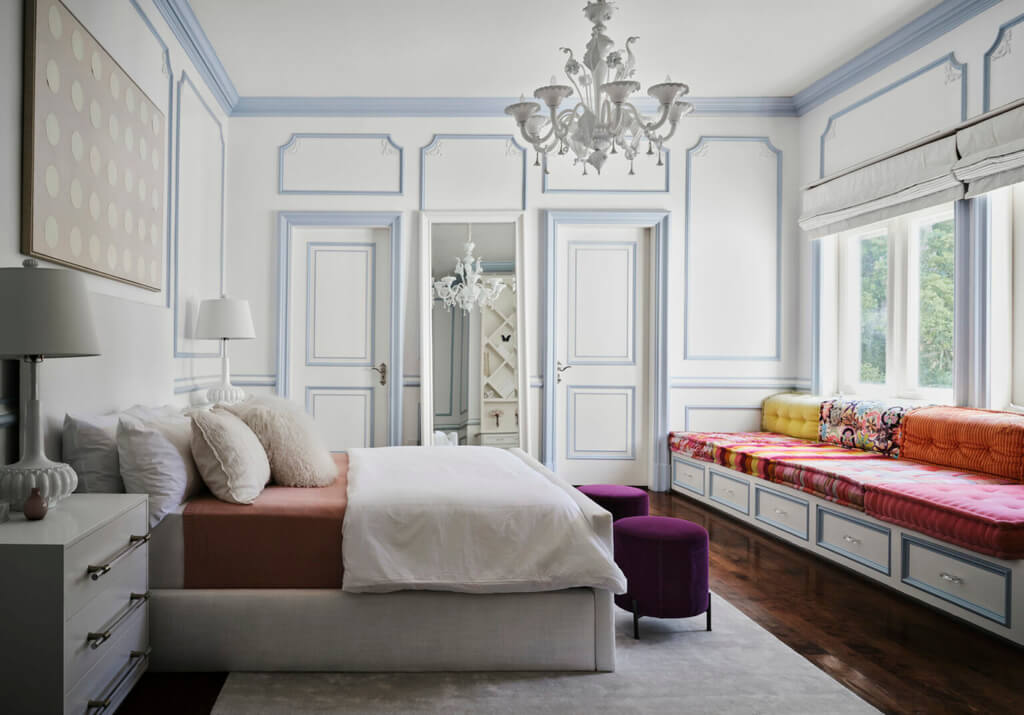 In such a luxury property, the swimming pool and relax lounge certainly could not be missed. A custom hammam compeles the infinity pool and horizontal fireplace in the Moroccan-style pool house.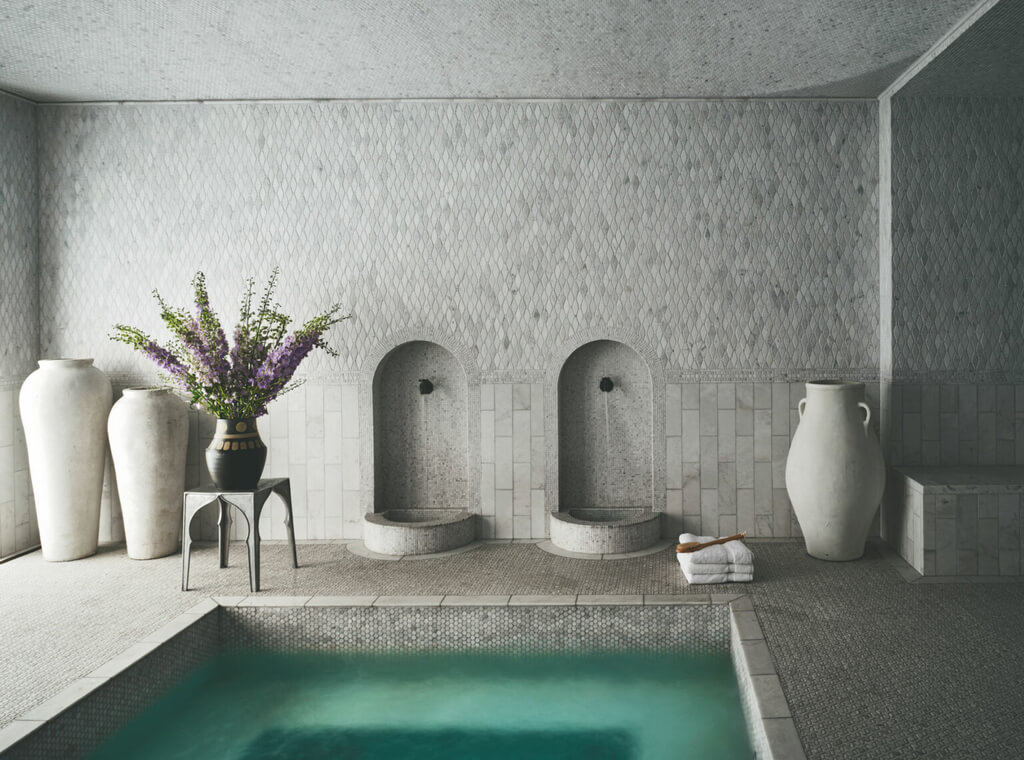 Check out our journal to discover more inspiration and find daily dose of modern and spectacular interior design trends. Do not forget to follow Hommés Studio on Pinterest to stay on top of our architectural moodboard.

Photos: Douglas Friedman