Bold & Quiet: The new Hommés Studio collection presents exquisite outdoor furniture. Discover luxury modern outdoor sunbeds that you'll be craving from this moment on. We created the best luxury outdoor furniture thinking about all your needs.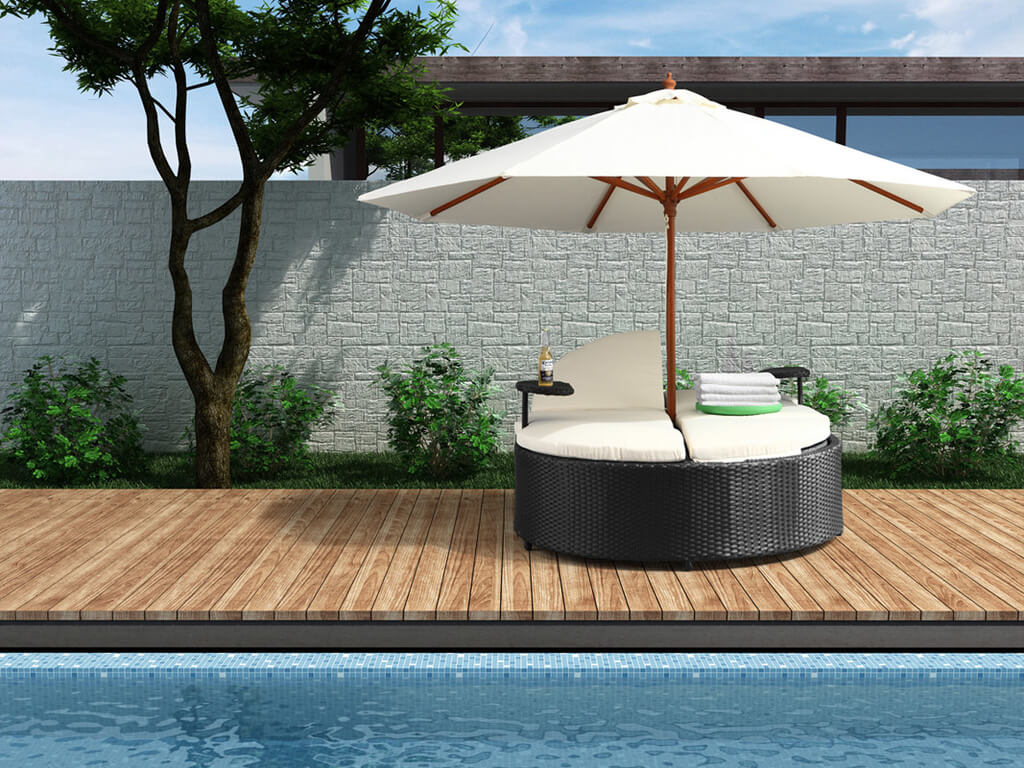 2020 was like a long and dull winter. 2021 hopefully is nothing alike. We are ready and eager to go abroad, to party by the pool, and kiss under the moon as much as you do. In this manner, we designed a more conscious collection. Many products are hybrids, both for indoor and outdoor use but with multiple functions as well. We also were very selective, even picky, with the product development. We carefully selected weather-resistant and conscious and organic materials. As you can imagine, we were equally rigorous with the design.

In the mind, and in the heart, of our team members, we wanted to deliver the best collection ever. The materialization of the calm after the storm. Enjoy your summer, enjoy your friends and family gatherings, spend more time outdoors and sunbathe in one of these luxury modern outdoor sunbeds.
TROPEZ Sunbed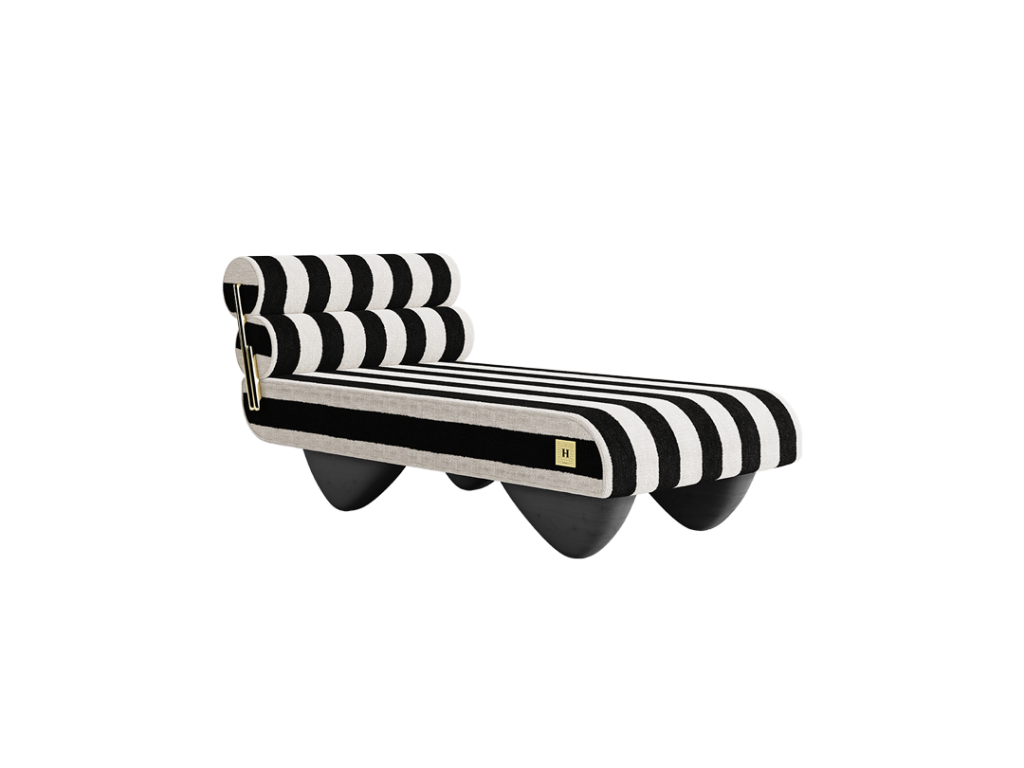 Even if you're not heading to an exclusive Summer destination, you can enjoy the season wherever you are. Tropez sunbed is a modern outdoor furniture piece that praises comfort and sophistication. It is perfect for recharging energies in style, as you do in Saint-Tropez.
MYKONOS Sunbed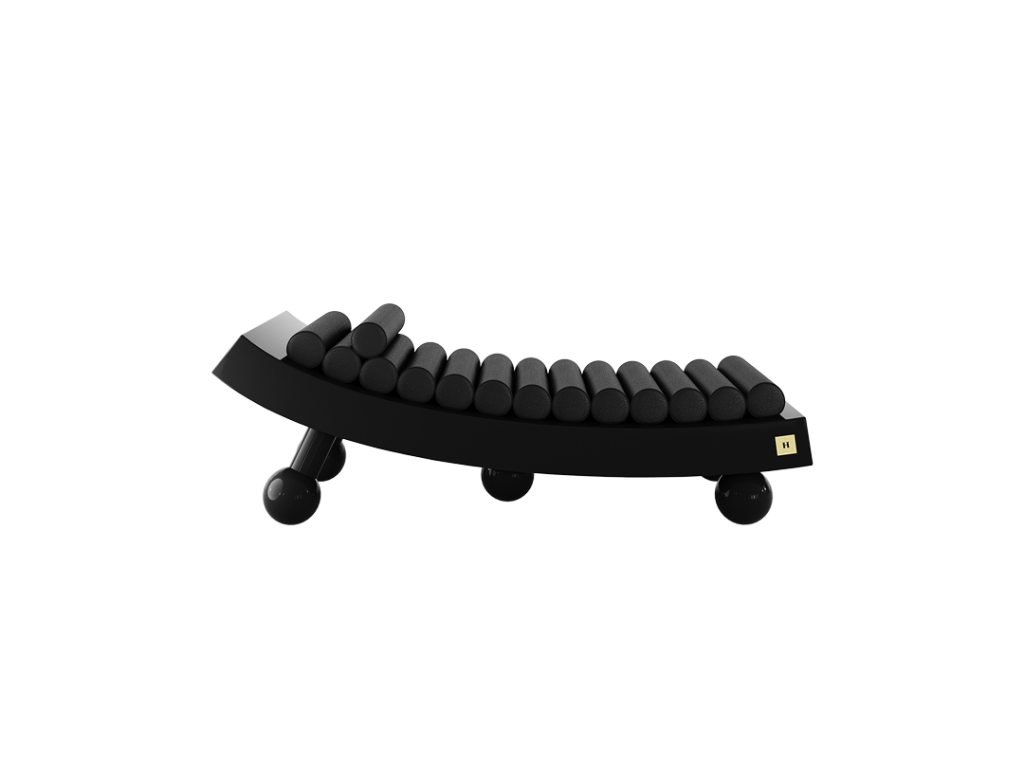 Mykonos Daybed the perfect outdoor furniture piece.
Mykonos is your summer romance. The curvy and opulent shapes of the sunbed will seduce you and lead you to a bohemian lifestyle. You'll feel different. Carefree. Relaxed. In love with a furniture piece. You'll spend summertime partying by the pool and dancing while the sun goes up and down. And you'll have Mykonos to lay on.

The jaw-dropping sunbed will enrich any outdoor space with its architectonic design.
MARCEL Sunbed
Marcel Sunbed is an outdoor furniture piece inspired by Marcel Duchamp's work, therefore an unconventional outdoor furniture piece. Its design and shape aim to stimulate any outdoor space and provoke the viewer. The neutral colors may lure you. The sunbed is very versatile and practical, but you must not forget you're lying on a contemporary piece of art.
FOIL Sunbed
Are you looking for a modern-daybed whose design won't perish over time? You found it. Foil is a luxury daybed whose ergonomic structure and delicate details make it comfy, luxurious, and timeless. Is there something else you expect from a daybed? In a living room or master bedroom, Foil will play a supporting role. Nevertheless, this luxury daybed is essential to enhance any room.

Which one of these luxury modern sunbeds stole your heart? Do you need ideas to style it? Then check our Pinterest mood board and pin the outdoor living design ideas that inspire you the most. And discover our luxury outdoor furniture collection here.