Home Office Ideas to begin our week! Get to know some ideas that we gather for the decoration of your office.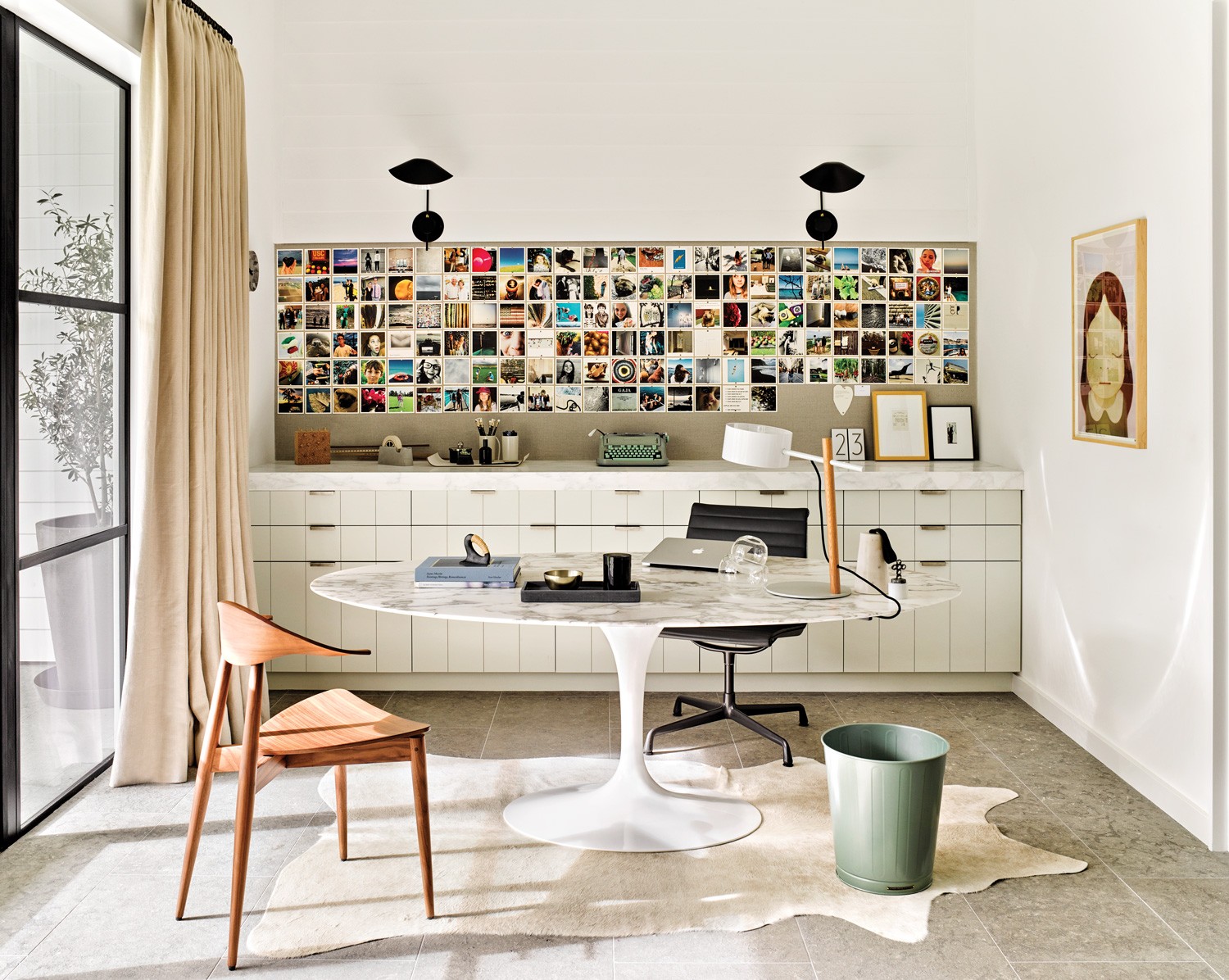 First, we take a trip to California, where we can find this home office. It has both modern and contemporary interior design. Although, the most important detail to take about is that Nicole Hollis installed a magnetic wall with family photos. Side by side with some Yoshitomo Nara artwork.
Office Decoration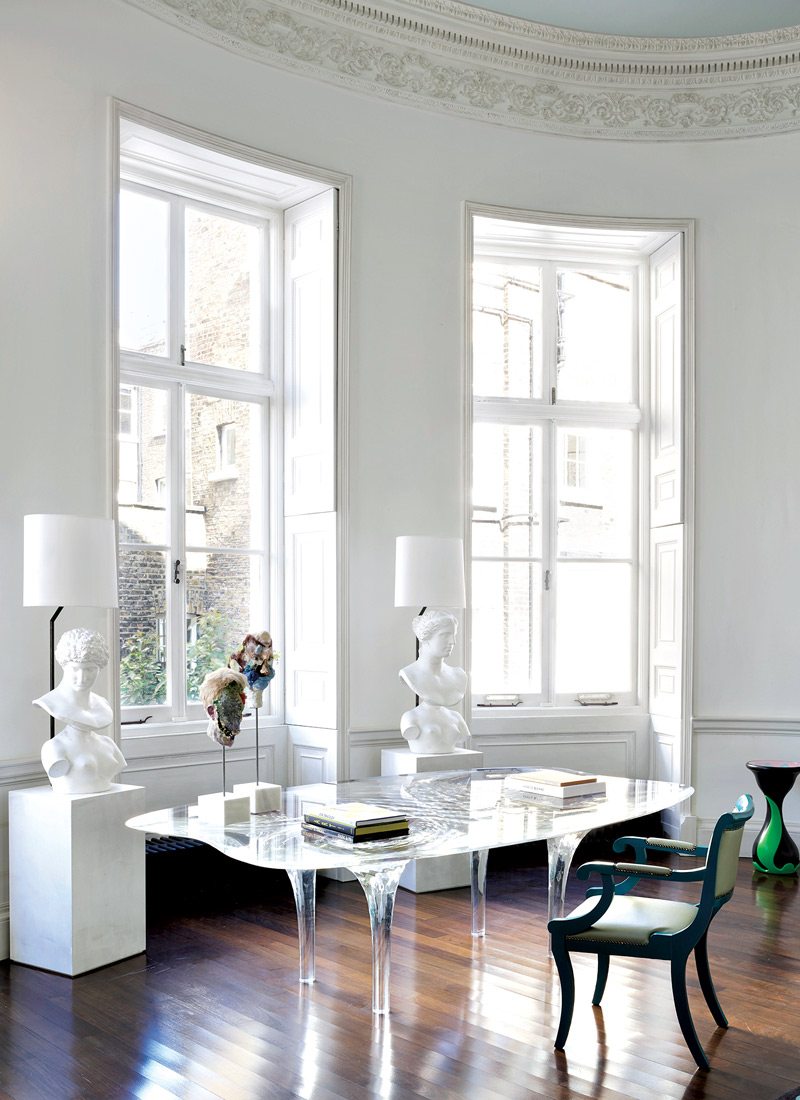 As we all know, 2020 was the year where some of us had to began working from home, we all had to adapt. And the same is happening in 2021. So we've had to create accurate conditions to work, and that required an office. Or a living room office! The truth is that this space needs to inspire creativity and uphold a level of functionality.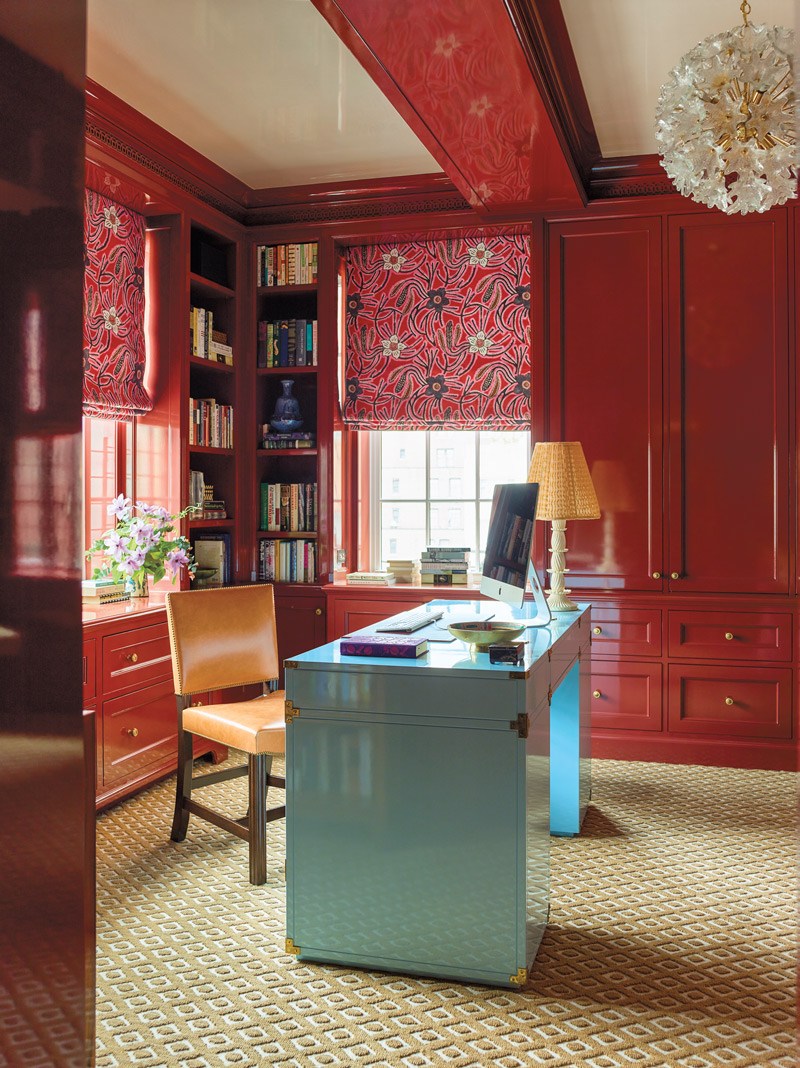 According to Katie Ridder, "There's no rule that says an office must be brown wood. It can be highly functioning and decorated.". She is absolutely right. The most important thing about an office is that it will be the place where you'll need to focus, so you'll do the decoration according to your will. Because it will be your space!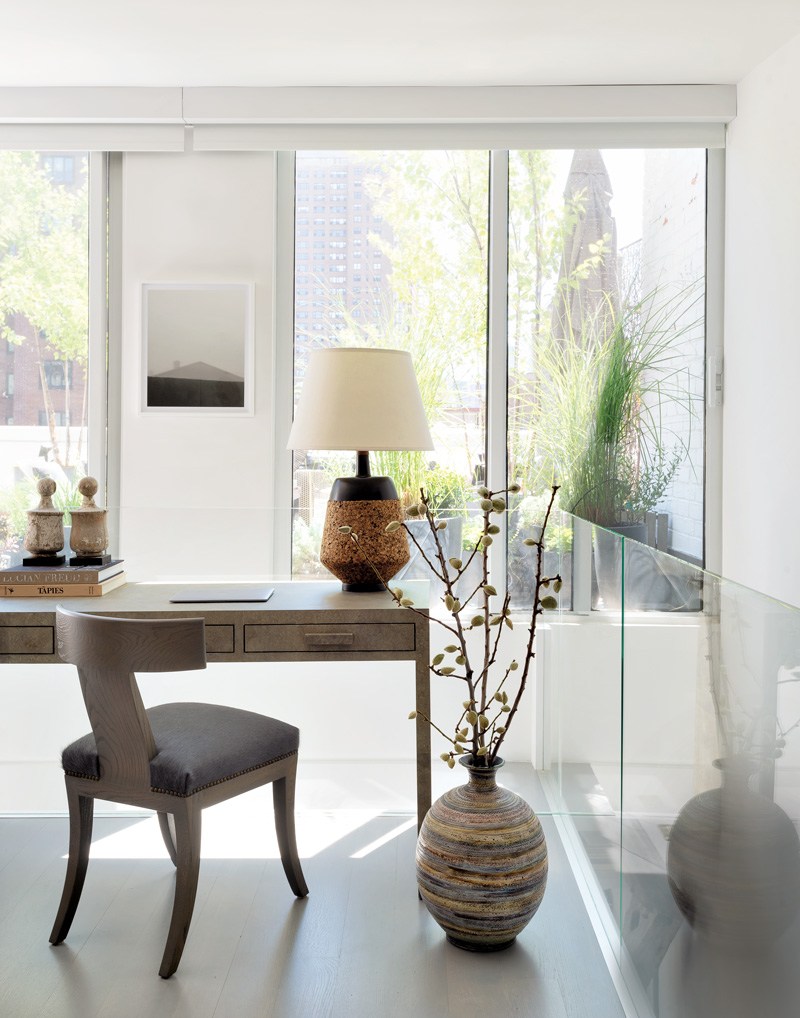 One of the elements that can alleviate a home office is the lighting. When we talk about natural lighting, we must know that in a work environment is the most important. According to science is directly linked to your productivity and mood.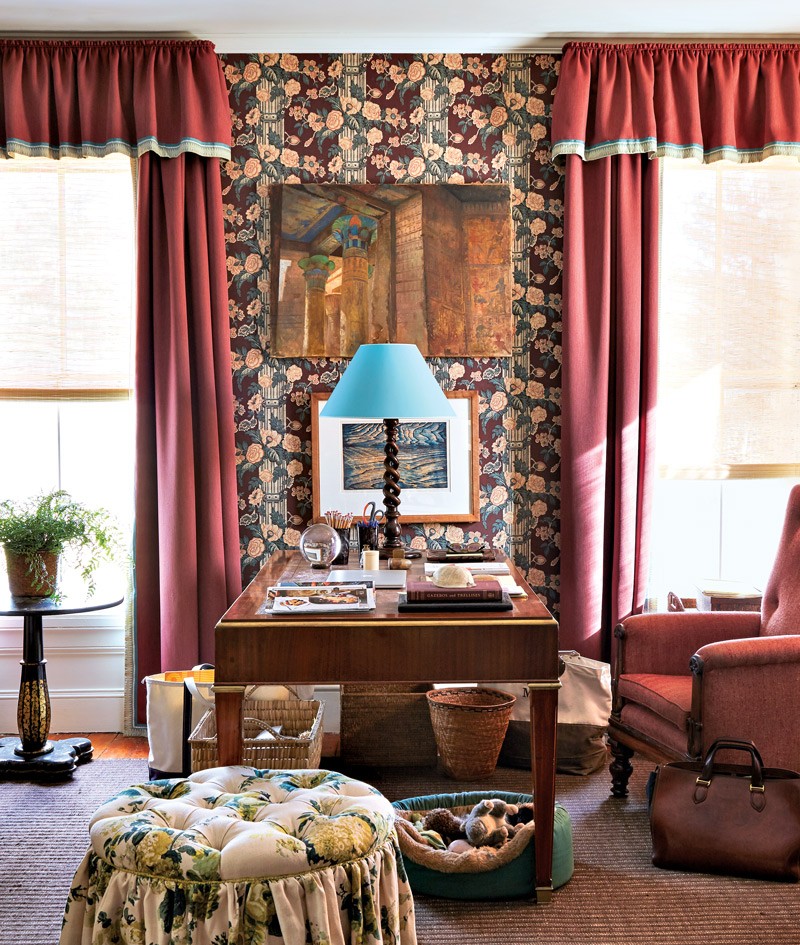 Once we're talking about office design, there's one main detail we haven't talked about, Organisation. It is possible that the necessities of doing business, such as papers and electronics, often make a home office unappealing. However, you can be repurposing high-design items that can and will preserve the aesthetics. An example of these items is lacquer, brass, or bone trays and boxes.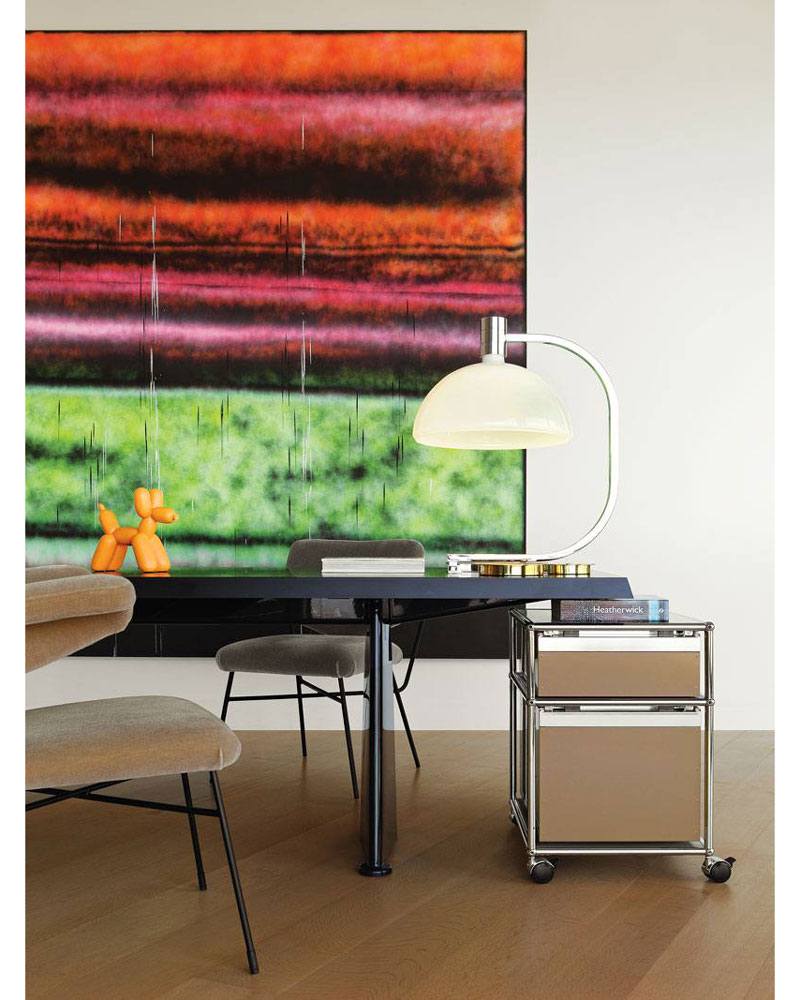 According to Richard Petit " A table lamp that looks good from all angles is a great way to interject a sculptural element." Besides the natural lighting, it is also prominent non-natural lighting. A table lamp or a ceiling lamp that can illuminate perfectly your place of work.
Hommés Studio Contribute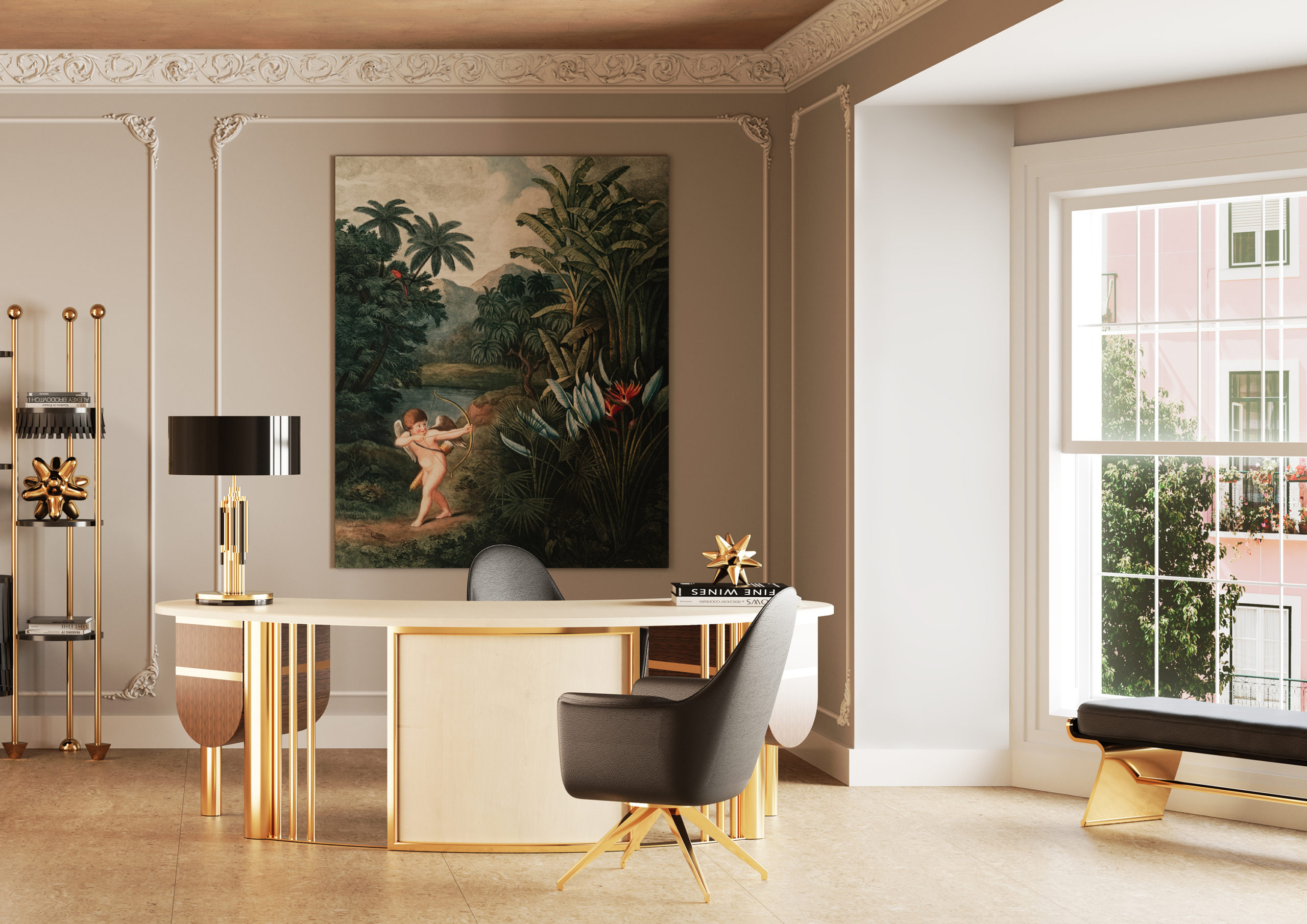 Hommés Studio wanted to be present in this article, and give you some decoration ideas for your office. Here you can see a simple office decor, with both natural lighting and non-natural lighting.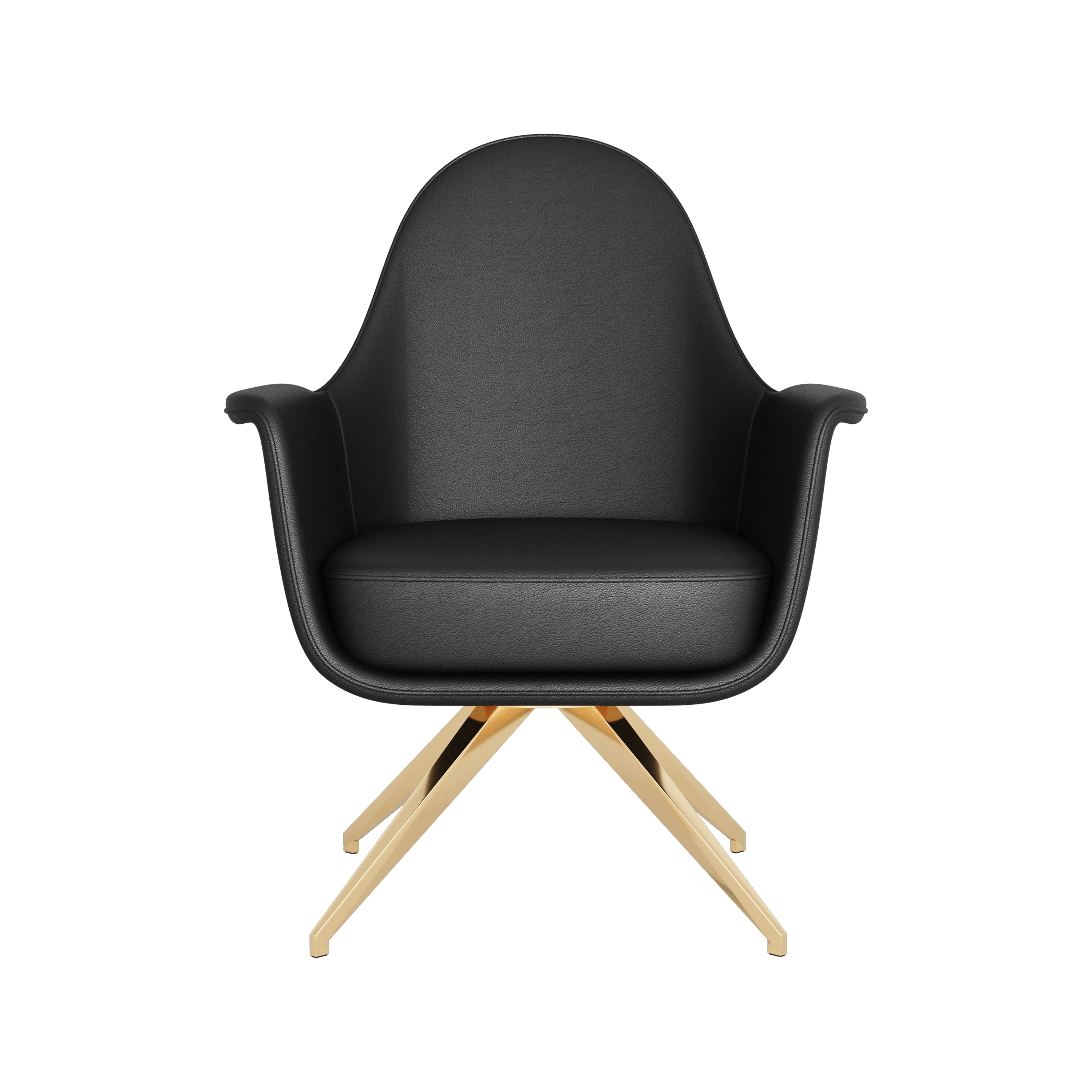 Amelie combines grace and a smooth style. She is a distinctive seating peace full of personality and charisma. Amelie is the meaning of comfort, so it is perfect for any office interior design.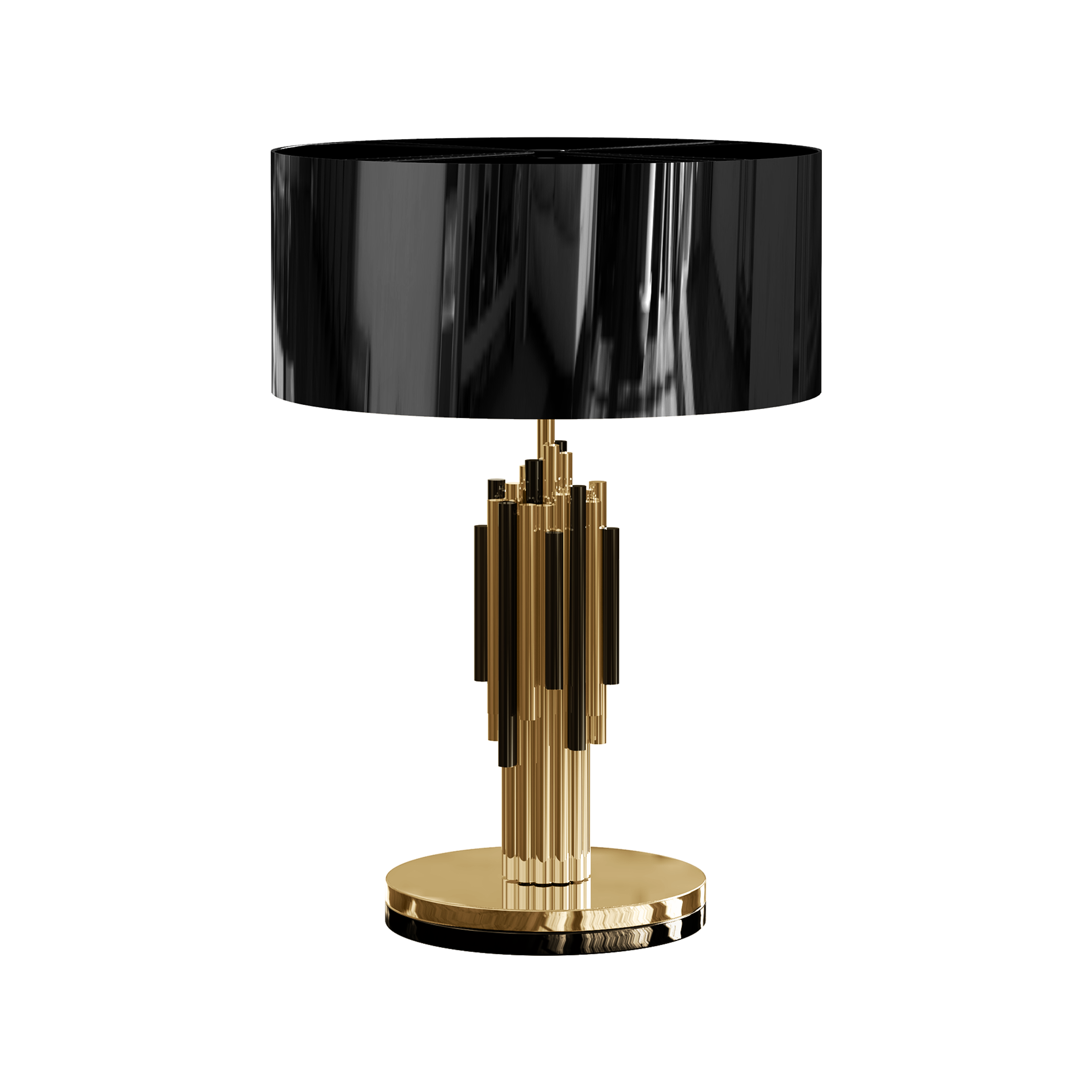 If you're looking for an instant class in any modern table, Orgue Lamp is the ultimate solution. A unique design for a unique home, handmade by the most skilled and talented artisans.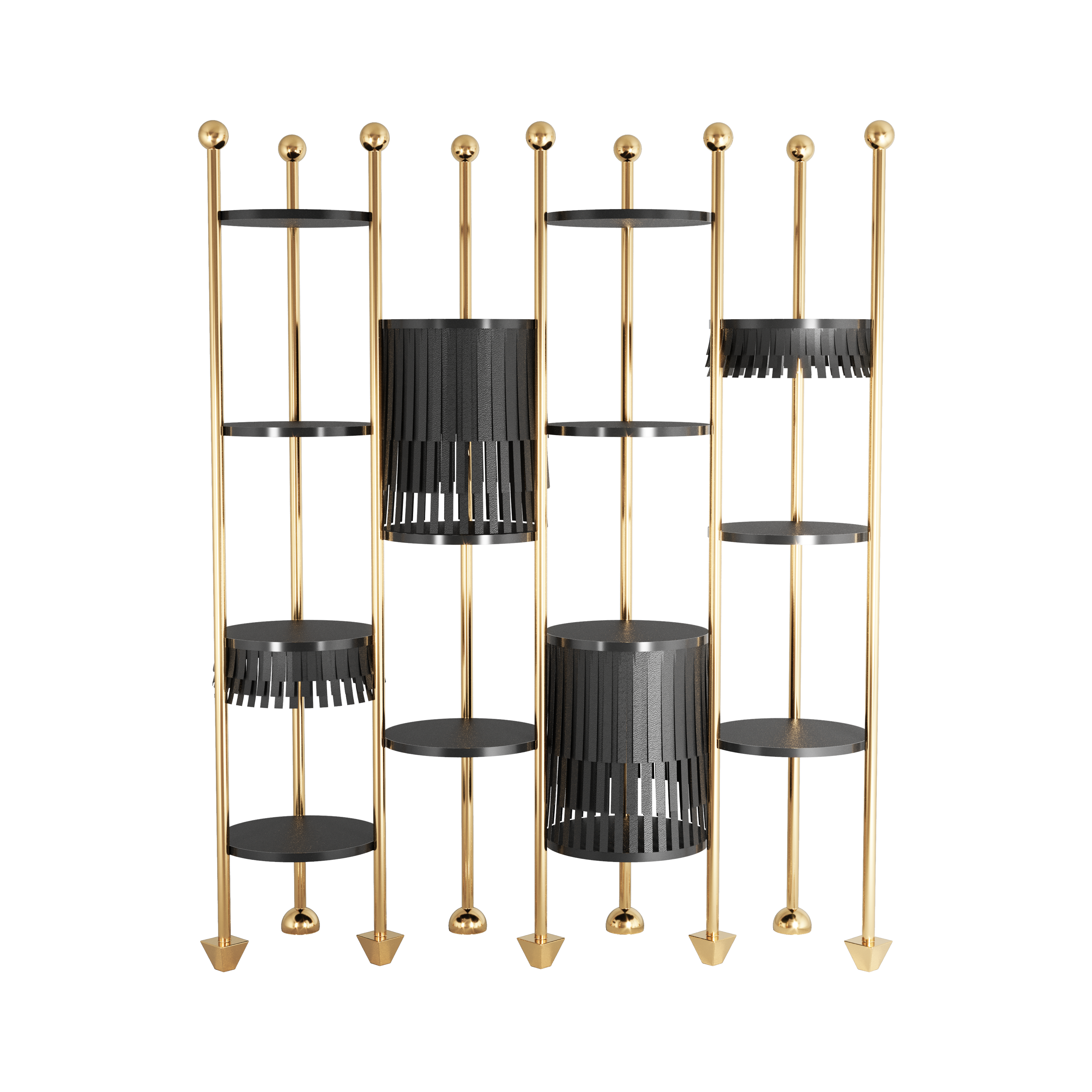 Indispensable for any office, a bookcase. Hommés is glad to present you Guffy bookcase, a statement piece. Because it has the perfect balance between the Bauhaus and Memphis movement.