We know you have seen the Instagram Curvy Mirror that was designed by Gustaf Westman. But who is Gustaf Westman? What is his inspiration? And why is everybody in love with Gustaf Westman's Instagram Curvy Mirror?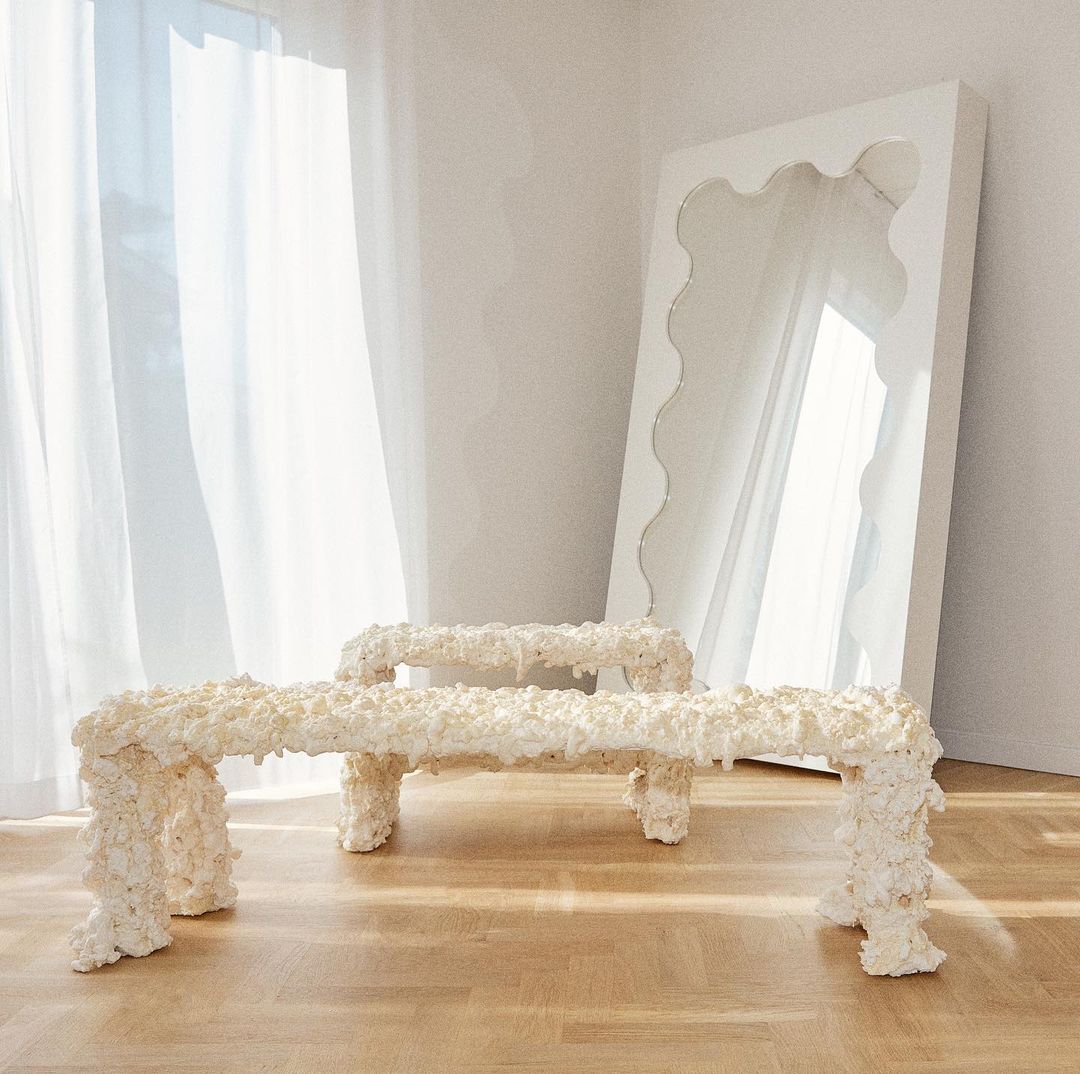 WHO IS GUSTAF WESTMAN?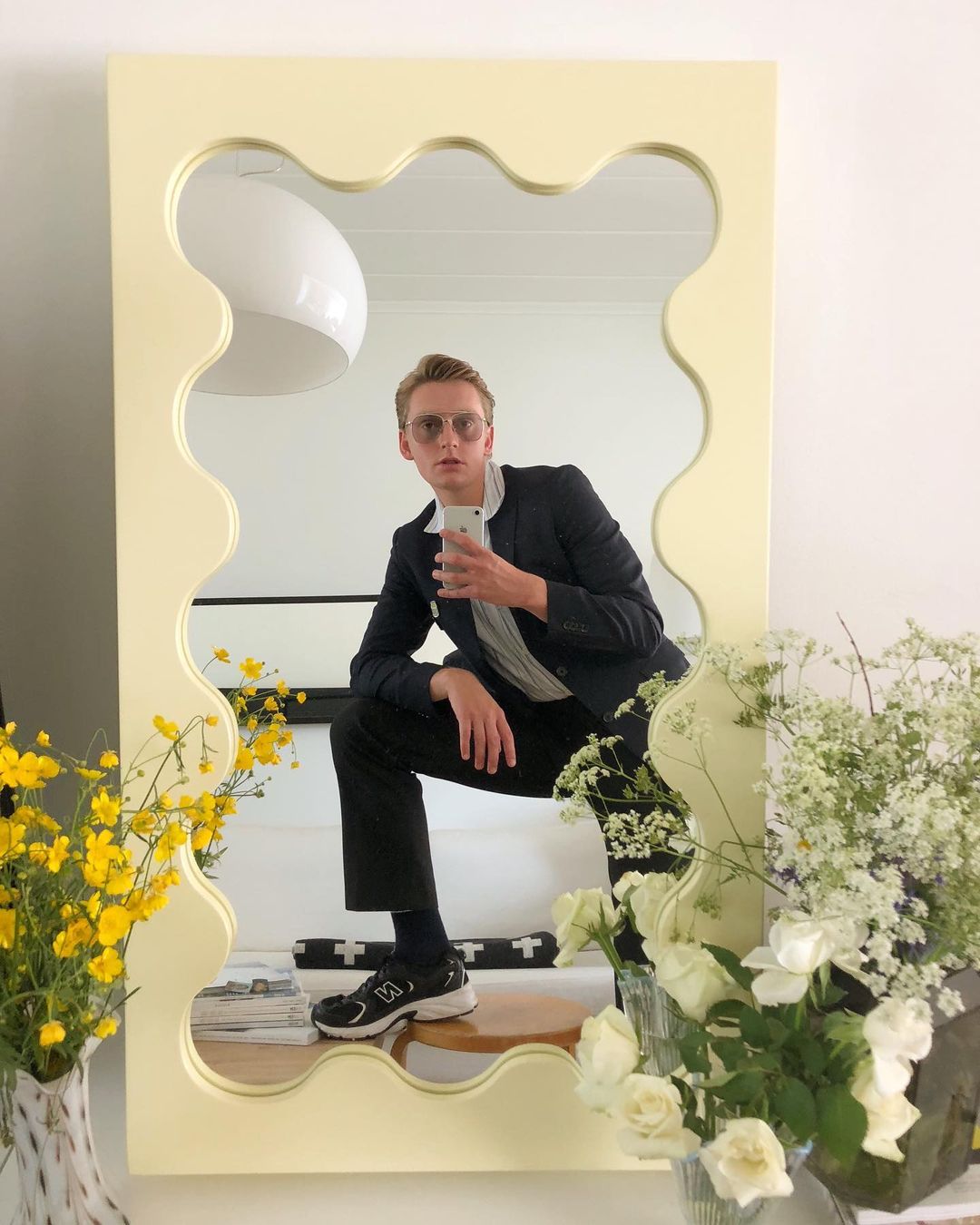 Gustaf Westman is the designer of Instagram's latest crush. Yes, that candy-color mirror with a curvy frame. Gustaf Westman is a Swedish furniture designer based in Stockholm. Becoming a sensational furniture design happened by chance. Gustaf Westman Objects is the platform founded in 2020 dedicated to promoting and selling Gustaf Westman's decor and furniture pieces, including the must-have Instagram Curvy Mirror. Immediately, the former Architecture student had his Curvy Mirror widespread across the Instagram community – from interior design accounts to influencers' mirror selfies.
As Gustaf Westman claims on his website, Gustaf Westman's furniture is either made by himself in his studio in Stockholm or in collaboration with Swedish wood handcrafters. Additionally, each object is made in Sweden to order. Therefore, each object designed by Gustaf Westman is unique and holds an immense value of craftsmanship.
Nevertheless, the Instagram Curvy Mirror trend is due to its addictive aesthetic, just like sugar candy.
MEMPHIS GROUP DESIGN STYLE
The young furniture designer Gustaf Westman mentions a long-term admiration for Danish designers, such as Hans Wegner, Arne Jacobsen, Poul Kjærholm. However, the Swedish designer admits the notorious influence of The Memphis Group on his aesthetic.

Even though the Memphis Group highly influences Gustaf Westman, the Swedish designer is very much into the Scandinavian design as well. As a matter of fact, the Curvy Mirror is a contemporary interpretation of Ultrafragola with the Scandinavian furniture design style – sleek lines and simple materials.
It wouldn't be fair not to mention other furniture pieces of Gustaf Westman. The young furniture designer merges Memphis Design Style with the minimalist Scandinavian furniture design. As a result, Gustaf Westman's furniture is playful yet pragmatic. That is one of the reasons why the Curvy Mirror is so adored on Instagram right now.
INSTAGRAM CURVY MIRROR TREND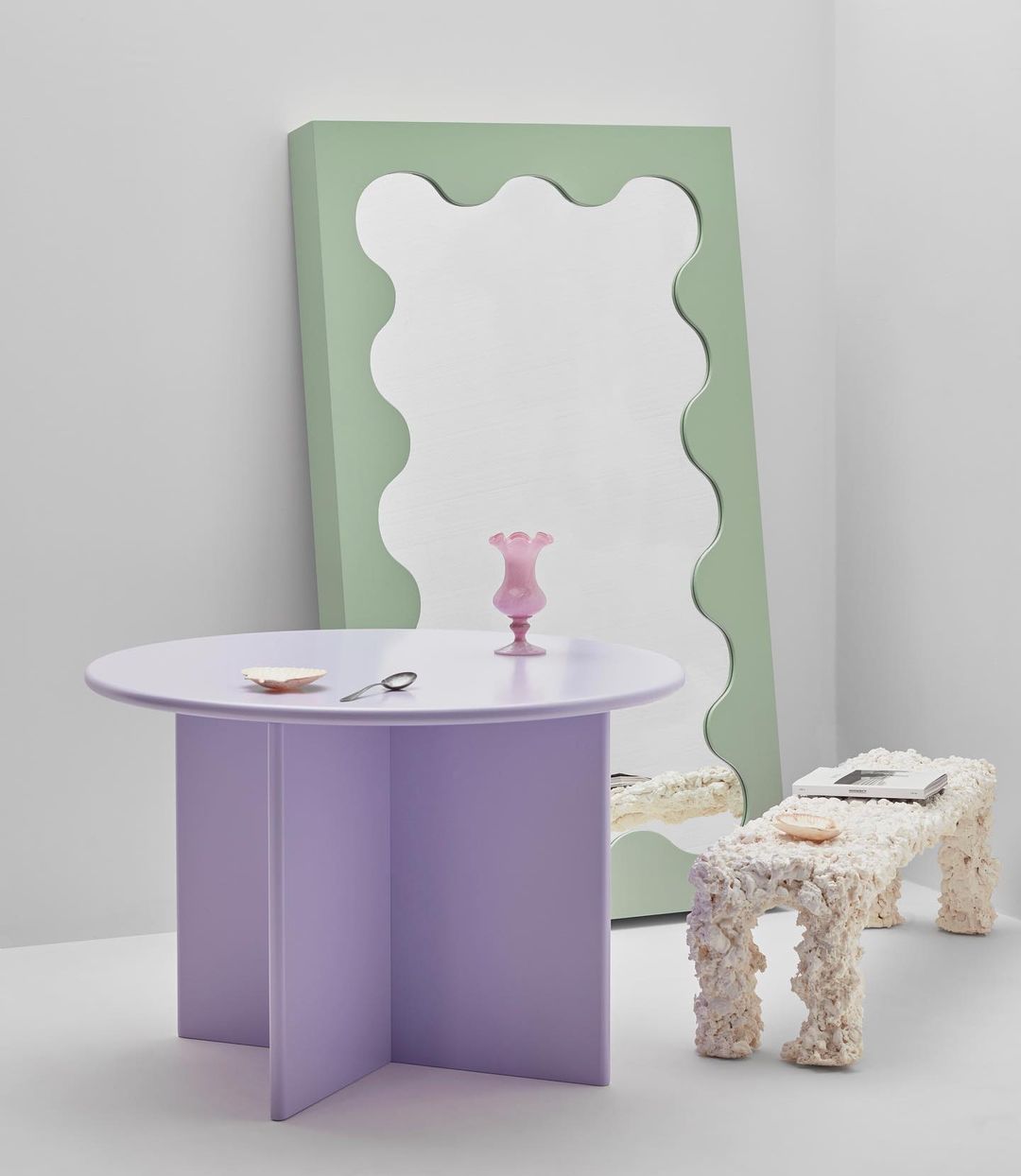 Why is everybody in love with Gustaf Westman's Curvy Mirror? The young furniture designer has his own thought on it. Gustaf Westman says he designs what he feels and designs for people like him, who feel like Westman and are very much into design. Gustaf Westman's "goal is an accessible, local, small-scale production with a unique design that many can buy."
But the Instagram trend around Gustaf Westman's Curvy Mirror is also the answer to the demands of the biggest consumers of our times, the Millennial Generation. The designs of Gustaf Westman are playful due to colors and shapes. The color palette, mainly pastels, is happy and vibrant. The shapes, for instance, are dynamic and vibrant. To a generation that communicates through mirror selfies, the Curvy Mirror is a powerful tool. And best of all, it is on a budget.
If you like this article, read Home Accessories That Prove That Memphis Design Style is Alive and visit Hommés Studio's Pinterest for inspiration on Memphis Style for Interiors.

Source: Juliet