The console table is back on track and it seems that it will soon become one of the most popular furniture. It is ideal for any interior, regardless of its size.
Practical and comfortable, it adds some elegance to any room. If you often run around the house in panic looking for keys or gloves, modern console table is just for you!
Narrow tables appeared in France during the reign of Louis XV and were characteristic furniture piece during that period of time.
The word "console" describes a special hallway entry table, which is usually supported by two or sometimes four legs. In the past, the corridors were much larger than those designed nowadays.
Today architects treat the hallway mainly as a narrow passage from room to room, leaving little room for designers. In the past, hallways were more like narrow rooms than passages, so that more furniture could be placed there. So you could find there impressive hangers, shelves, armchairs and console tables.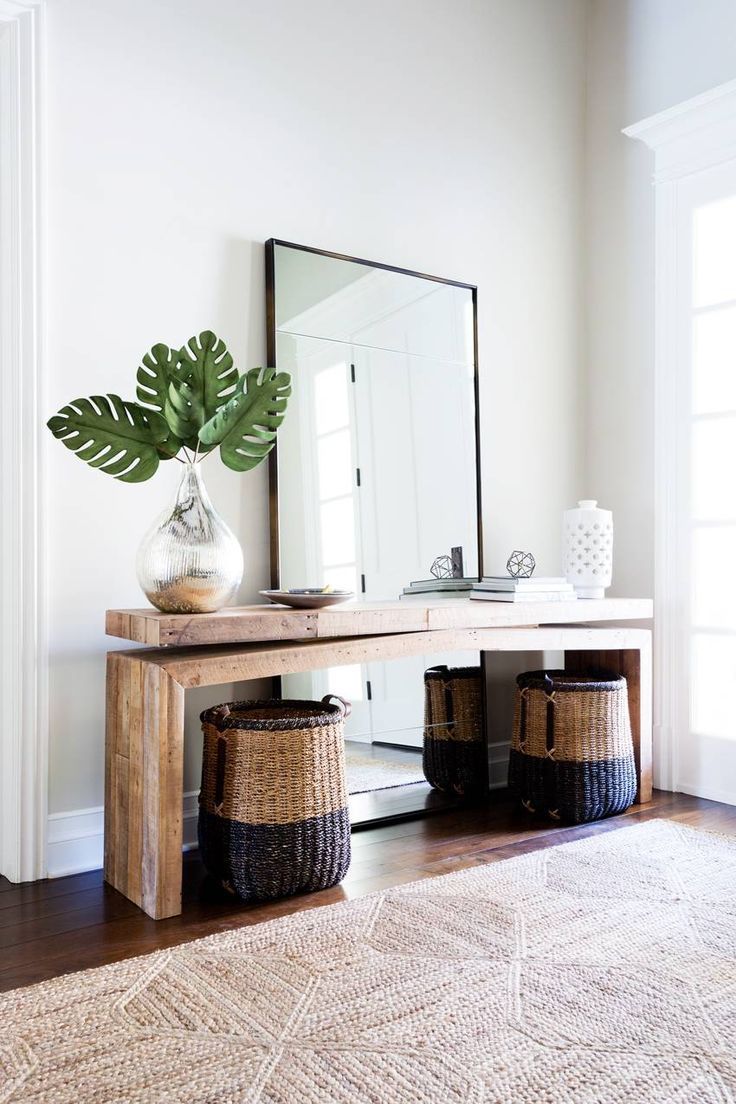 Currently, despite space constraints, console tables are regaining popularity. Many think that due to its small size, this piece of furniture has a rather decorative function. In reality, thanks to drawers or extra shelves, it becomes a place to hide keys, a shoe spoon, a clothes brush and many other accessories that you want to have at hand. The entry table in the hallway is also a great way to expose accessories or decorations.

What style of console table to choose?
The console table is usually the first piece of furniture that appears to everyone when they enter the house. So it is worth to make it interesting and unique, being a decoration itself. When choosing the style of the table, it is best to follow the style in which you have decorated the apartment and adjust the console table accordingly. Do not treat the hallway as a separate space, but rather as an introduction to the story.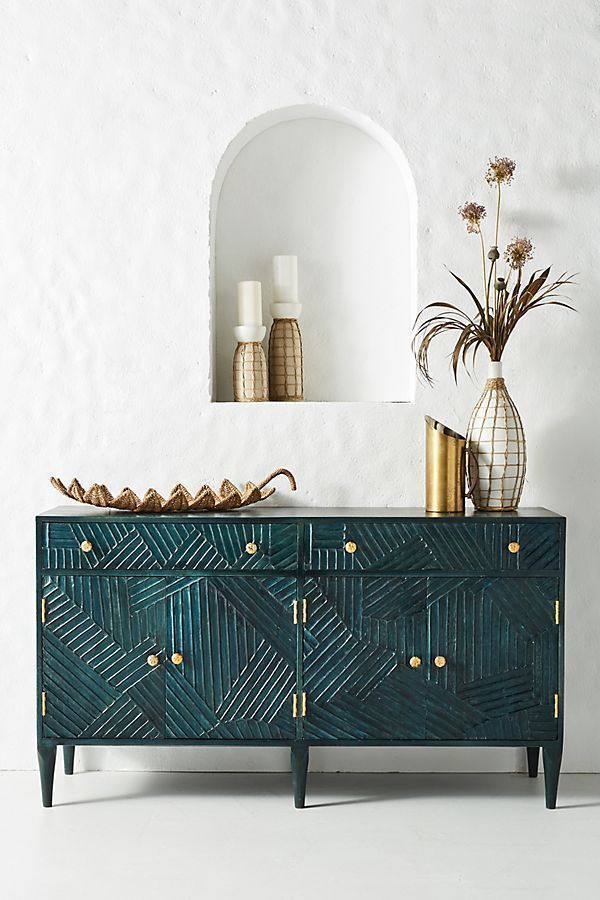 You can stick with the classics and choose the simplest wooden console table on modest legs. Simplicity and lack of decoration can also be beautiful and elegant. The advantage of traditional furniture is that even if you feel like making changes, they will always somehow find their way into a new arrangement.
If you love retro style, you can bet on a vintage console table, which will be perfect for many interiors, from retro to boho, modern and even maximalist or Hamptons style interiors. Perhaps an original and irreplaceable console table is waiting for you somewhere on a flea market?
Due to the fact that many people associate the console with decorative and luxurious furniture, you now have a range of possibilities for glamour interiors. Narrow entry tables with golden legs, those made of marble or strange, modern furniture looking like sculptures – all this is now within reach. If you feel like a bit of luxury, there is certainly have a lot to choose from.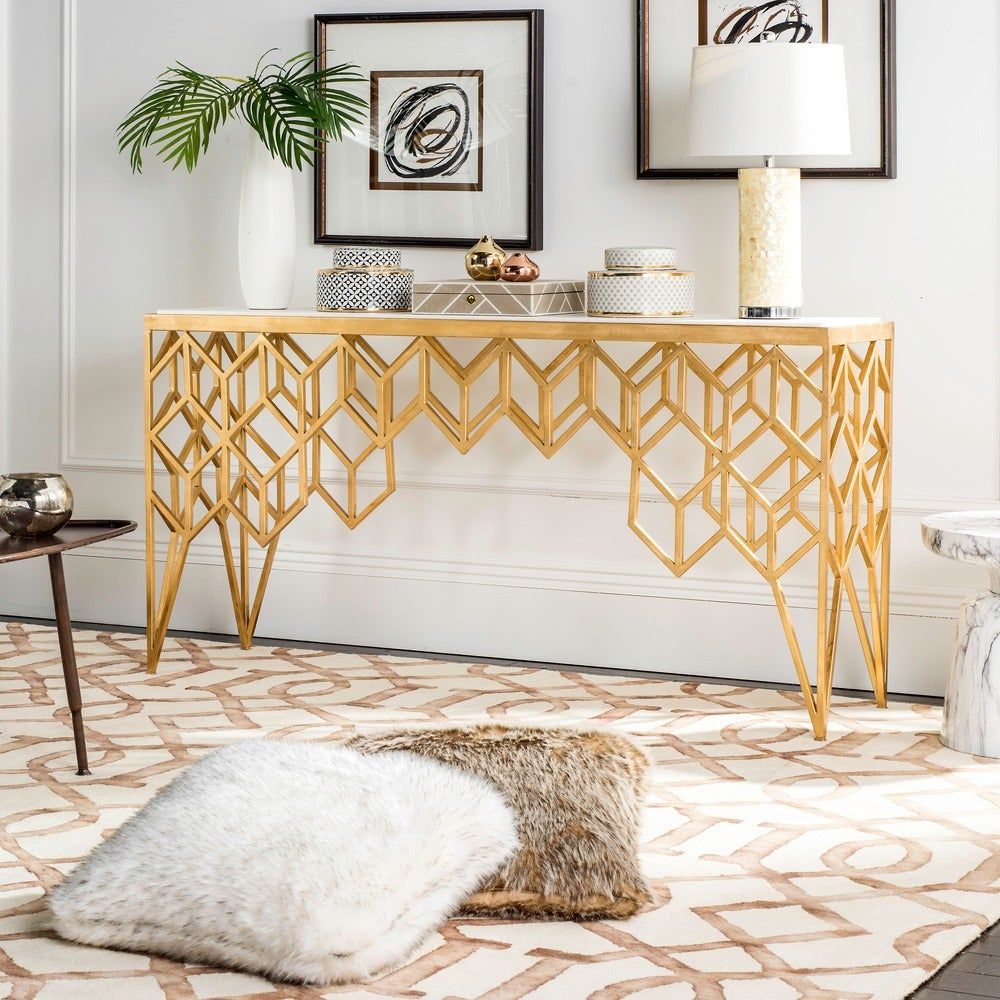 Marble, glass or wood – a word about materials
The material of which the console table will be made should harmonize with the style of the apartment. The console table placed in the hallway is also designed to hold various decorations, such as flower vases, figurines and pictures. For this reason, we want it to be stable and solid.
The classic choice will be a console made of wood. Universal and delicate, it can be both modern and classy. We can choose a table fully made of wood, with or without drawers, or one that will also contain other elements such as gold decorations or glass top.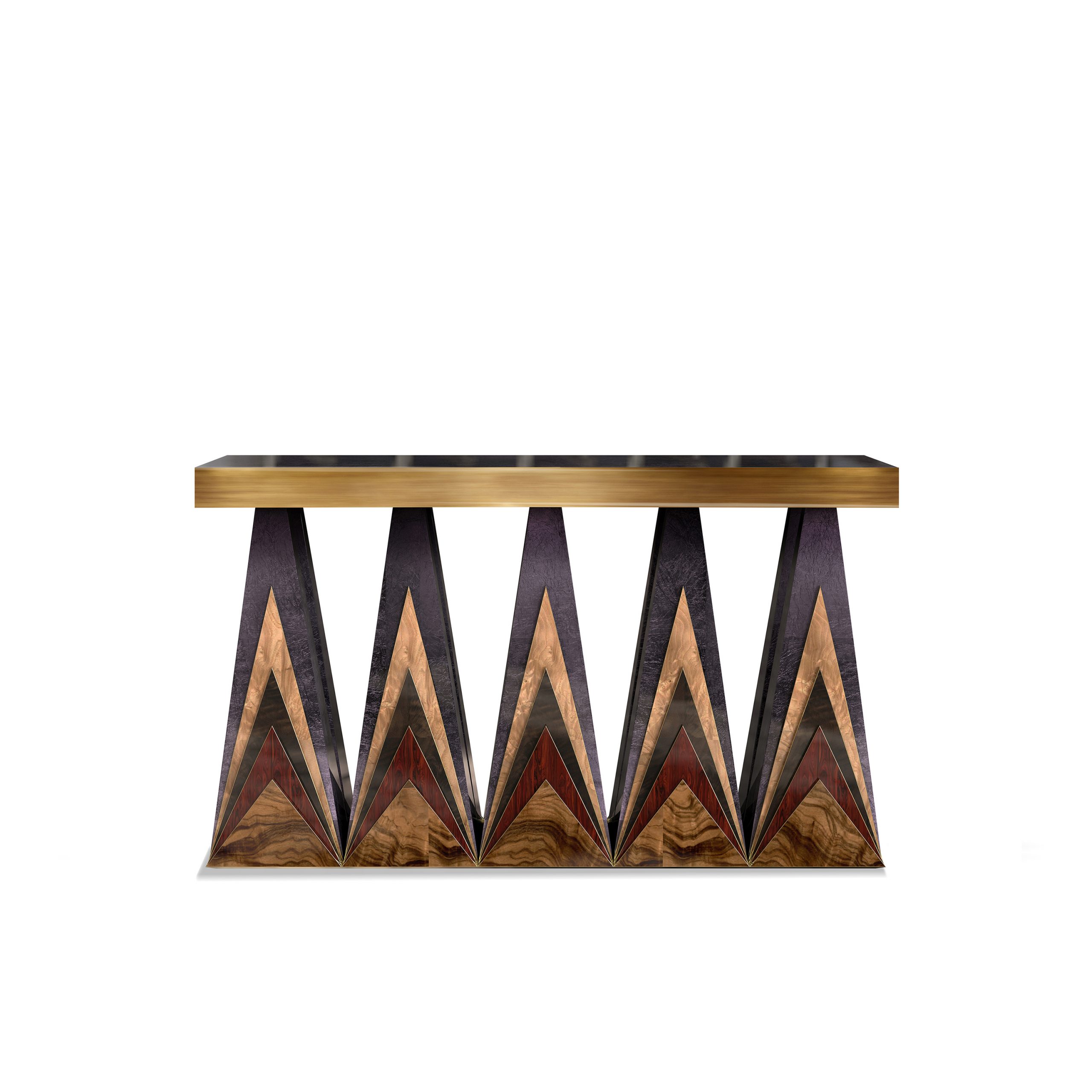 Metal console tables will also look great in many hallways. They fit both loft, rustic, boho, as well as modern or glam interiors. It all depends on what style you choose.
If you feel a little more 'luxury', you can choose a console table made of different types of stones, especially marble, granite and slate.
The top can be made of only one piece of stone, so that all natural colours and textures will be visible.
When choosing a console table for the hallway you must also remember about the right proportions. If the hallway is long and narrow, choose a console with similar proportions and vice versa. Do not buy a piece of furniture that is too wide, which may hinder free movement.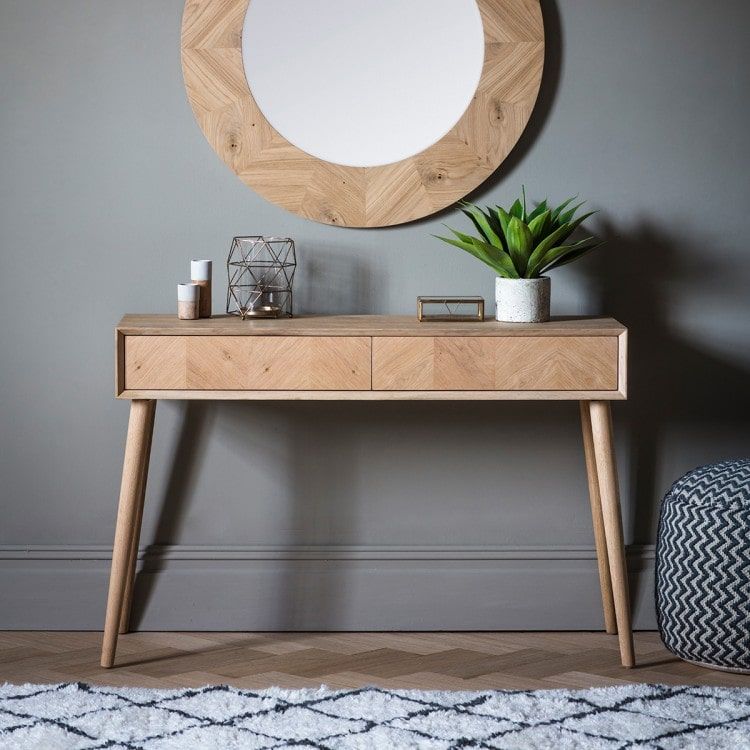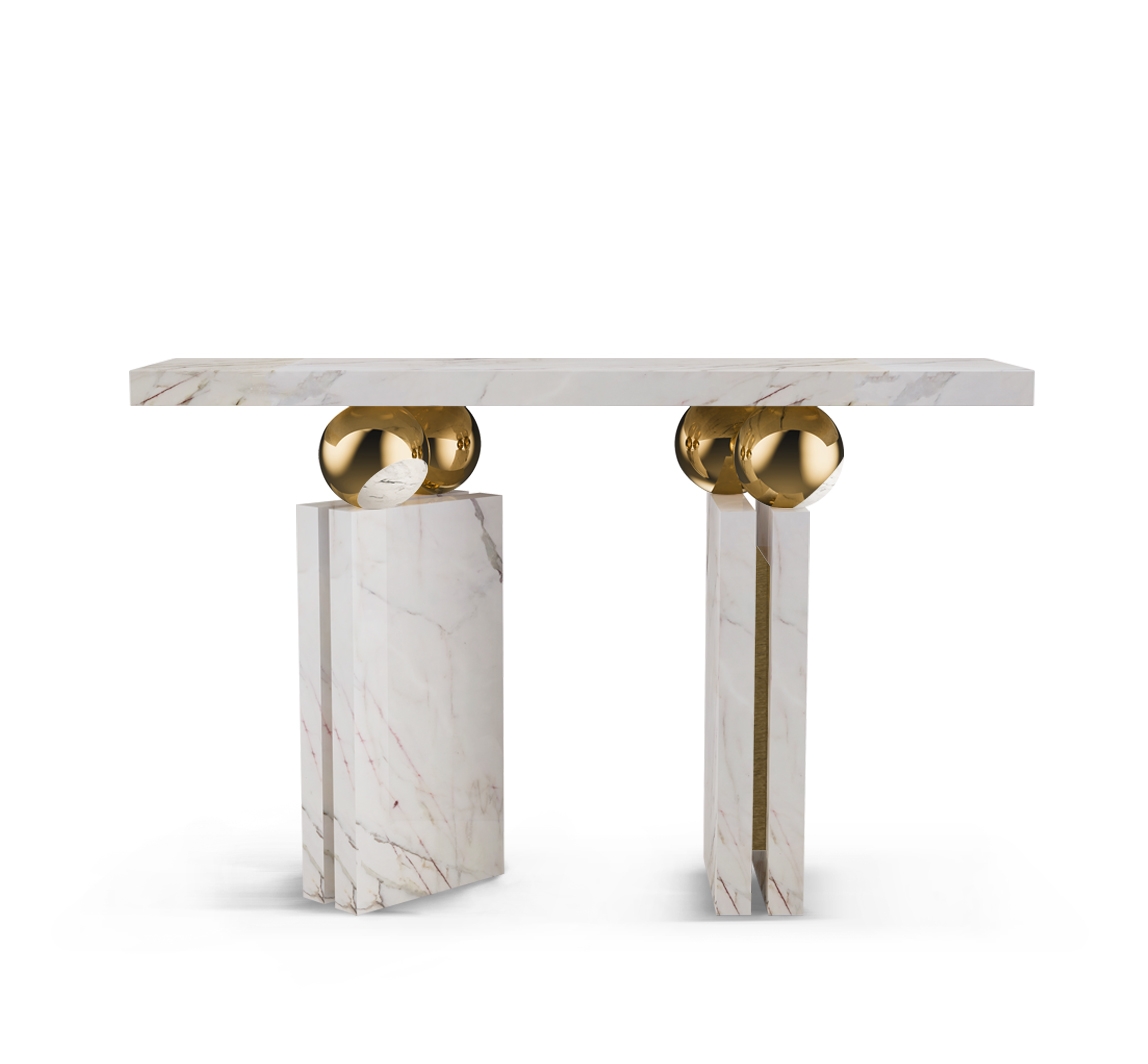 It is worth considering whether you want the console table to be functional too. If you need space for keys and other small items such as scarves, gloves or small umbrellas, choose a piece of furniture with drawers. It will allow you to organize all these items in one place. If you have been running around the apartment looking for keys, you know that such a drawer can work miracles!
Let's also remember that console table is a multifunctional piece of furniture. If you get bored of it in the hallway, it will always look good "leaned" against the sofa in the living room or as a mini cabinet in the bedroom. So always be sure to choose the console that fits into the overall style of your apartment.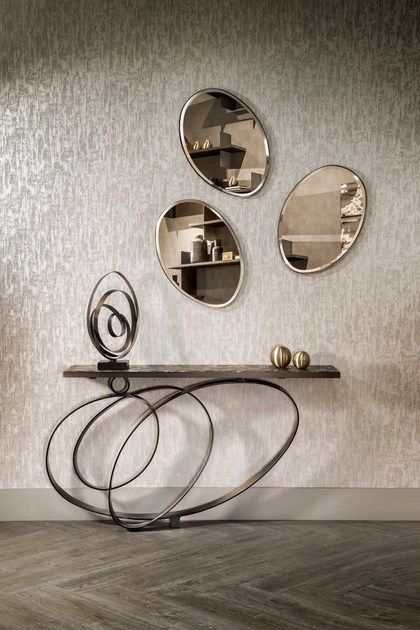 We really hope you liked our article. Feel free to pin all the images to your favorite Pinterest board or to print it and use it on your projects' mood boards. You can also visit our Pinterest boards in order to get more inspirations.
Get more ideas for your projects and find functional, stylish and sizable lighting and furniture choices: