Vitor Almeida, ESQVTA's principal architect, transformed a heritage hotel in Lisbon into an elegant apartment, full of personality and charisma.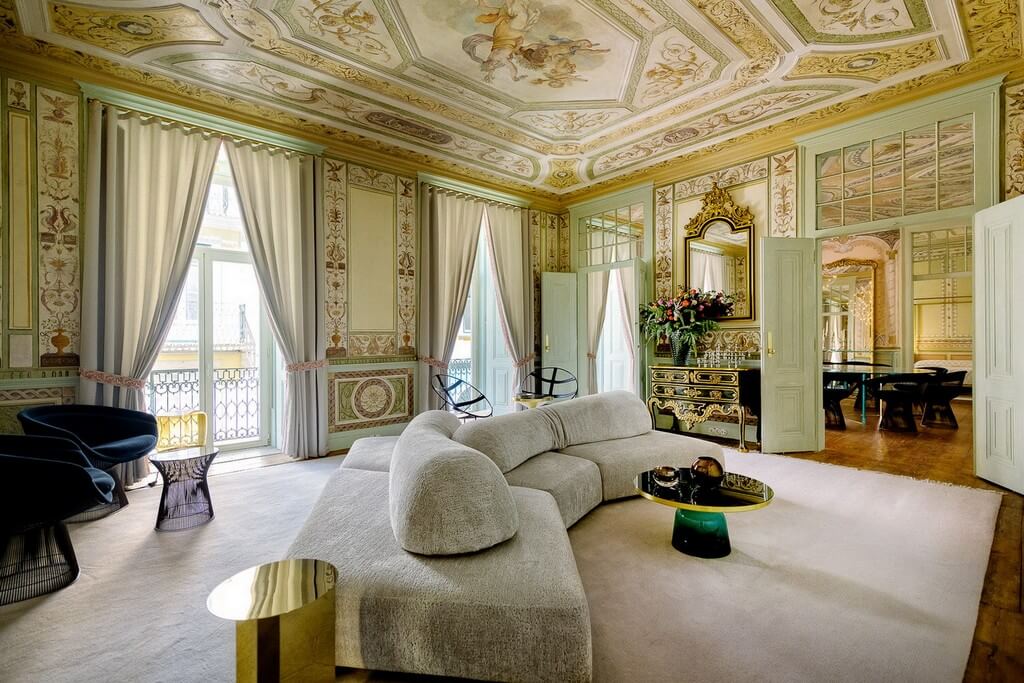 Vitor Almeida develops private and institutional architecture projects, but soon his passion for sophisticated and personalized environments lead him to also focus on interior design. In 2003, he inaugurated eu.sei.que.vou.te.amar…, in Porto, expanding his professional activity to interior architecture and furniture design.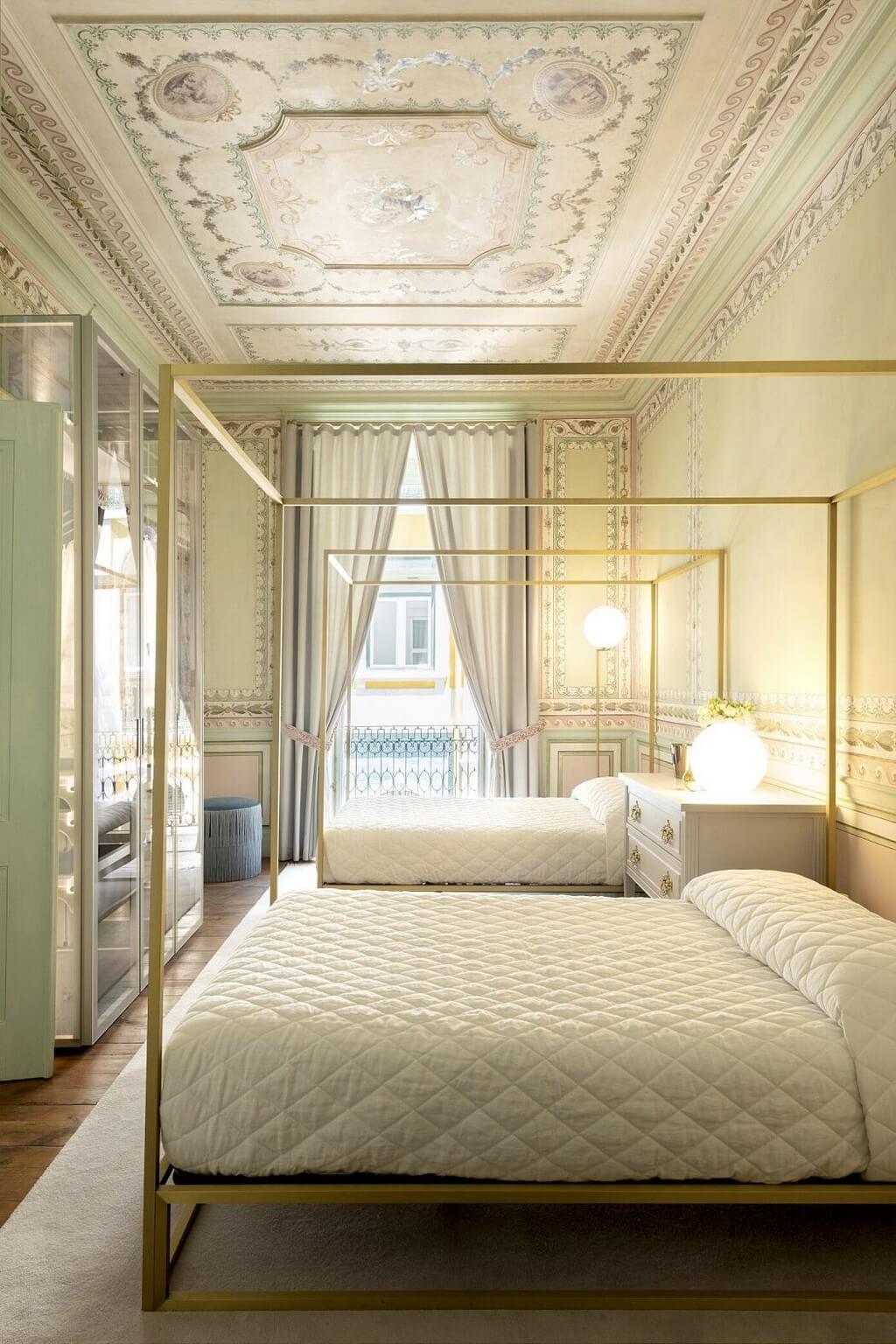 "Any kind of intervention in this space should not interfere with the existing one," says Vitor Almeida. "More than proposing, it was necessary to omit. Apart from conceiving, it was necessary to recover and integrate. More than composing, it was necessary to be simple and quiet with rigor, in response to new needs."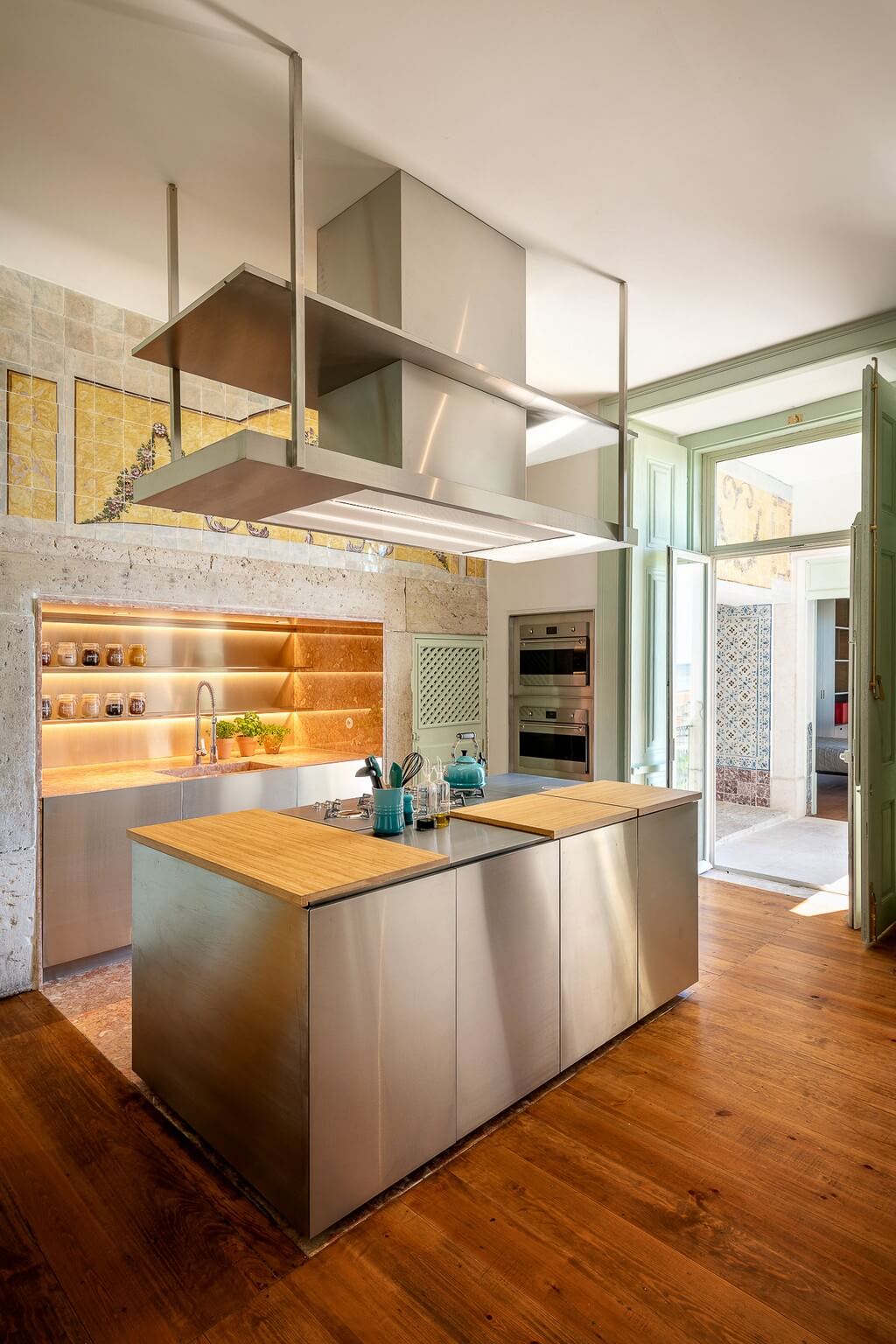 This elegant apartment is located in a heritage building once known as Hotel Particulier in Lisbon, Portugal. The interior occupies the 1st floor where the hotel rooms were once located, transformed into an eleven-room residence.
Formerly the social floor of the hotel, almost every wall and ceiling is decorated with original and intricate wall murals. When transformed into an individual living fraction, the apartment was occupied by Pedro Espirito Santo, known as the host of the best parties and dinners in Lisbon.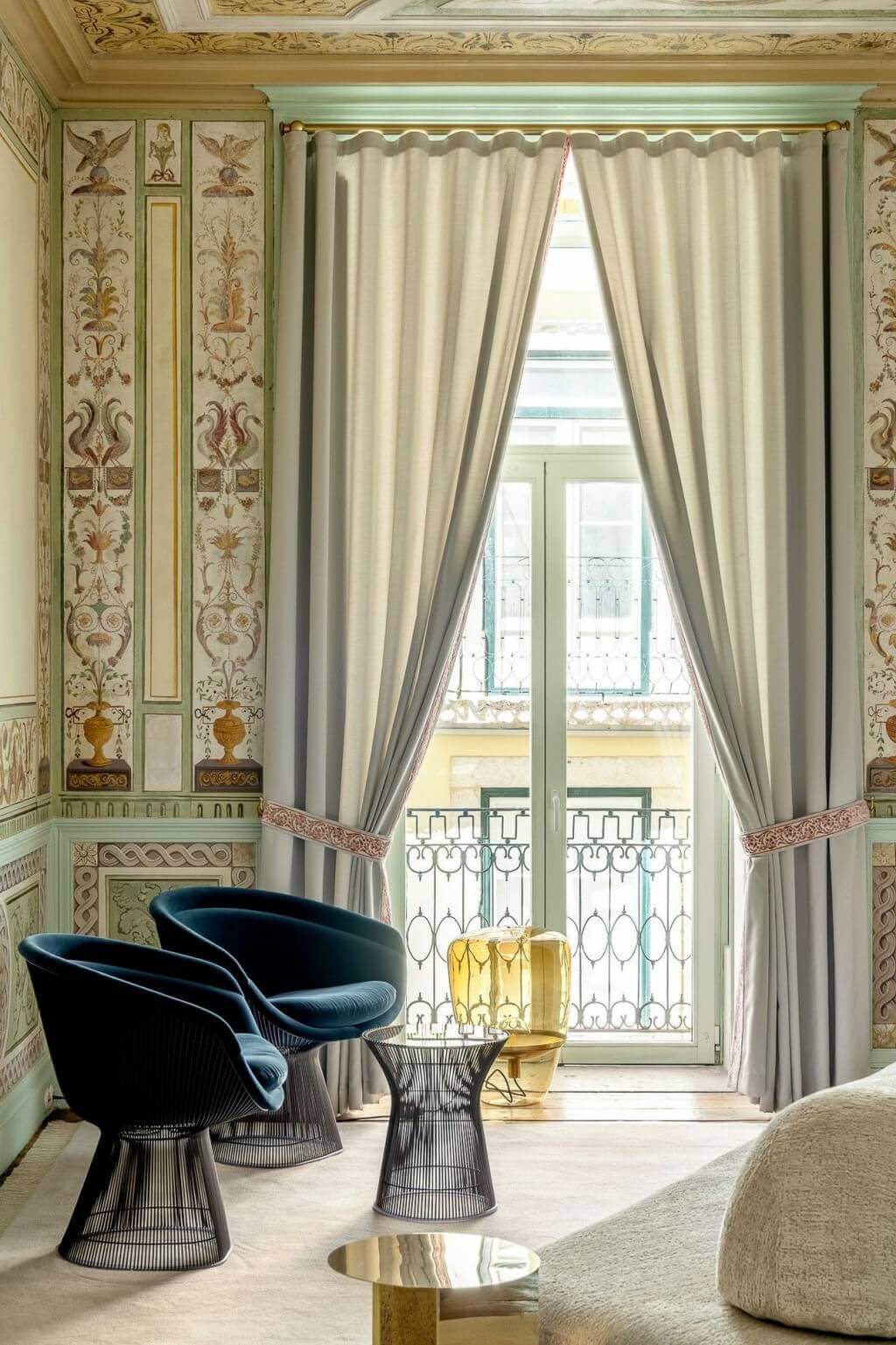 These eleven rooms served the purpose perfectly at the time. In 2019, the apartment acquired a new owner. The intervention program was based on the maintenance, conservation, and restoration of the property's architectural heritage. However, it was necessary to adapt it to the family's needs. From one bathroom, we now have six independent bathrooms.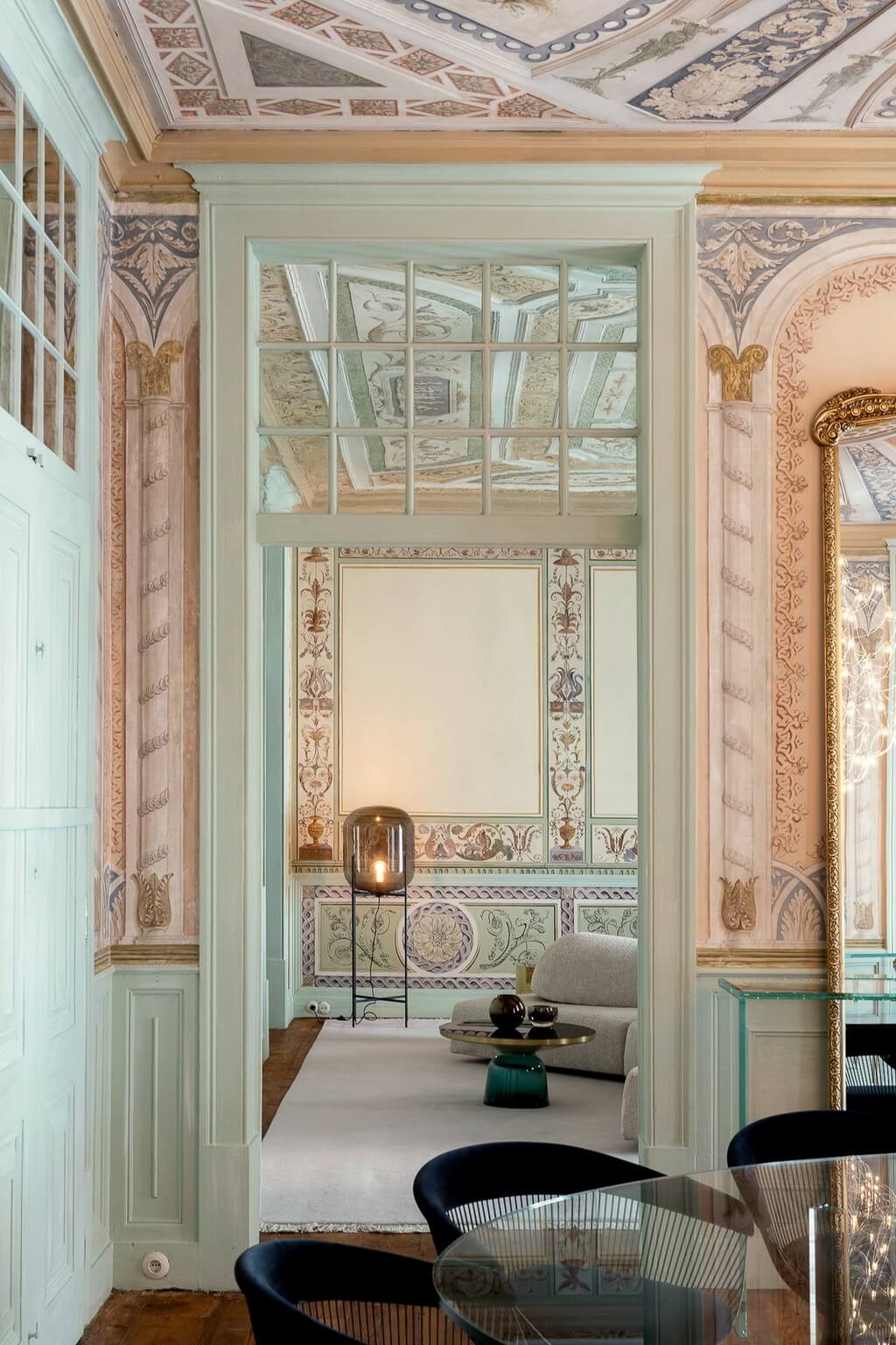 To keep the new interventions "quiet enough not to be noticed," ESQVTA chose a selection of timeless design pieces – as if from the pinnacle of 18th-century art, we could, in the same space, suddenly travel to what is best produced in 21st-century design.
"History is written today in a different language. With other objects, and arguments even if the principle remains present: a house to live and be lived in," concludes Almeida.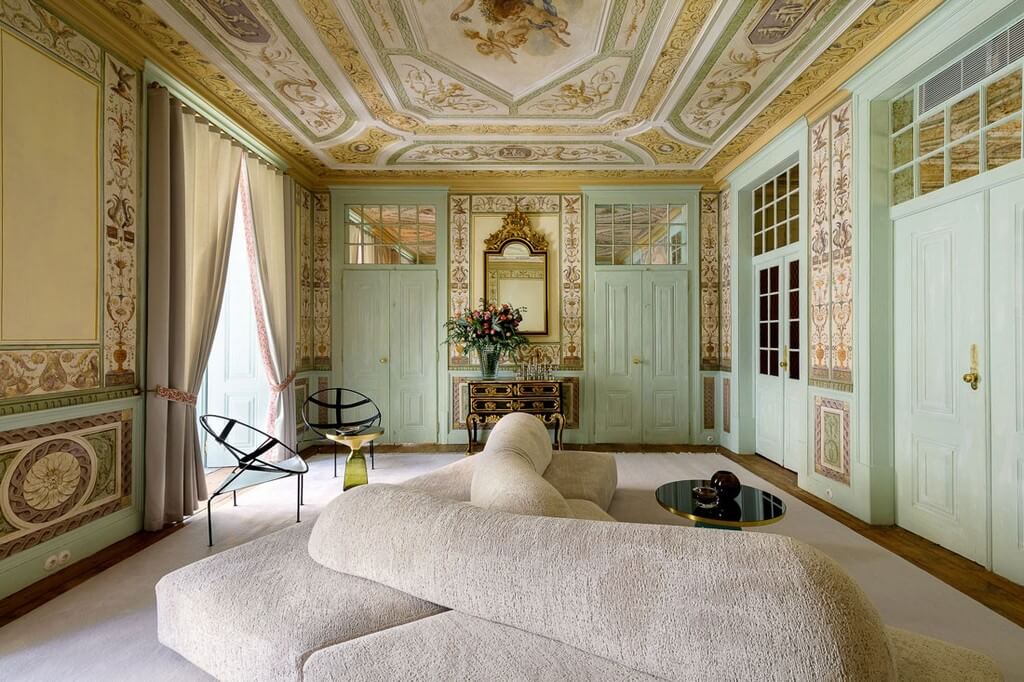 We really hope you liked our article. Feel free to pin all the images to your favourite Pinterest board. Meanwhile, you can also visit our Pinterest boards to get more inspirations.
Get more ideas for your projects and find functional, stylish, and sizable lighting and furniture choices: