This winter we're not leaving home – at all costs.
Sit down comfortably, take off your shoes, and get ready to immerse into Hommés Studio 2021 Fall/Winter Lookbook.
The interior design lookbook for the fall equinox praises the biggest trend of the season – snugness. Our design guide is a visual journal into welcoming hallways, modern kitchens, relaxing bathrooms, and ethereal bedrooms with zingy colors and seductive textures.
Luxury details bond to comfort and the result is a well-appointed ambiance to go through the winter months at ease in a homey interior.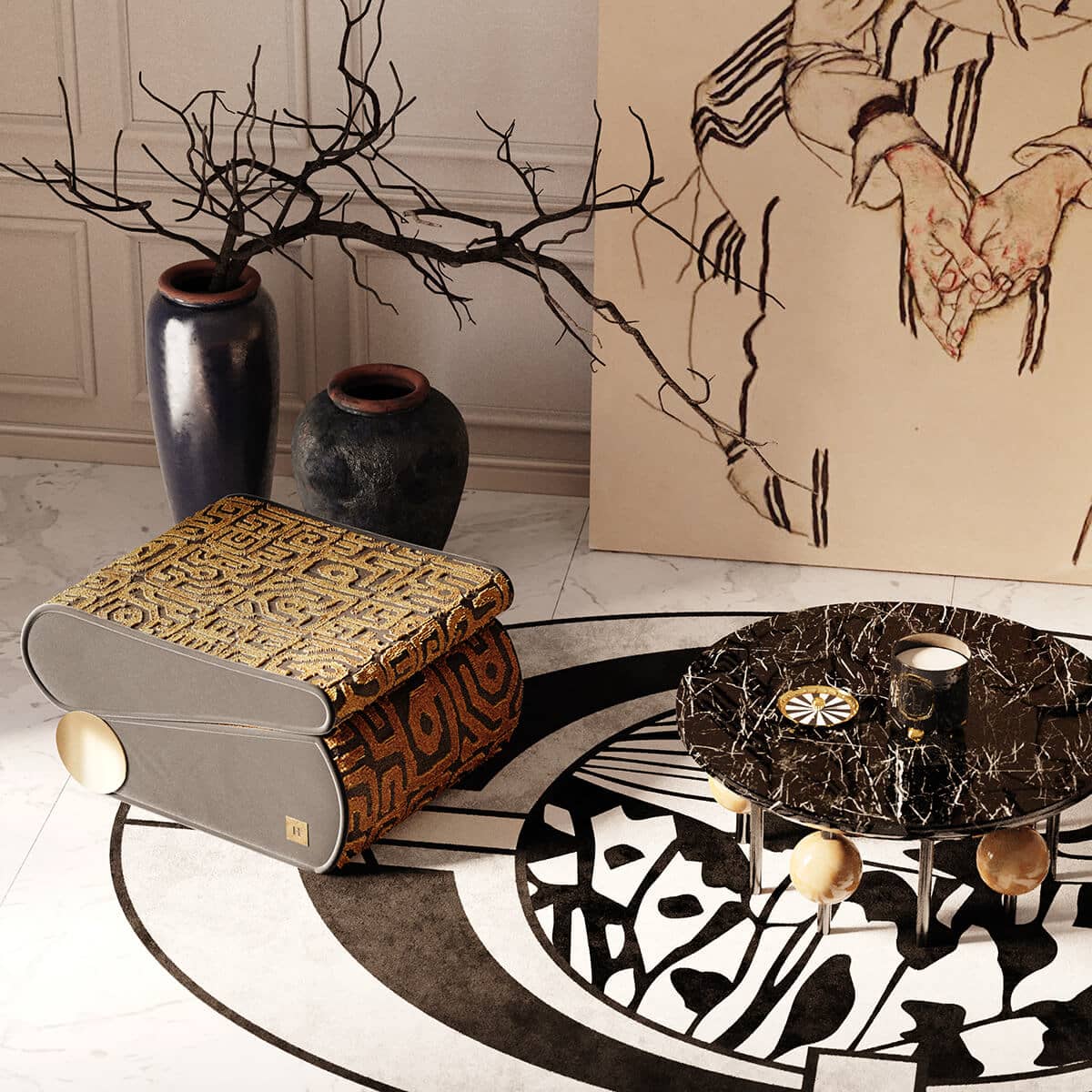 If you're too excited and want to skip our 2021 Fall/Winter Lookbook preview, you can download it right away!

2021 FALL/WINTER LOOKBOOK PREVIEW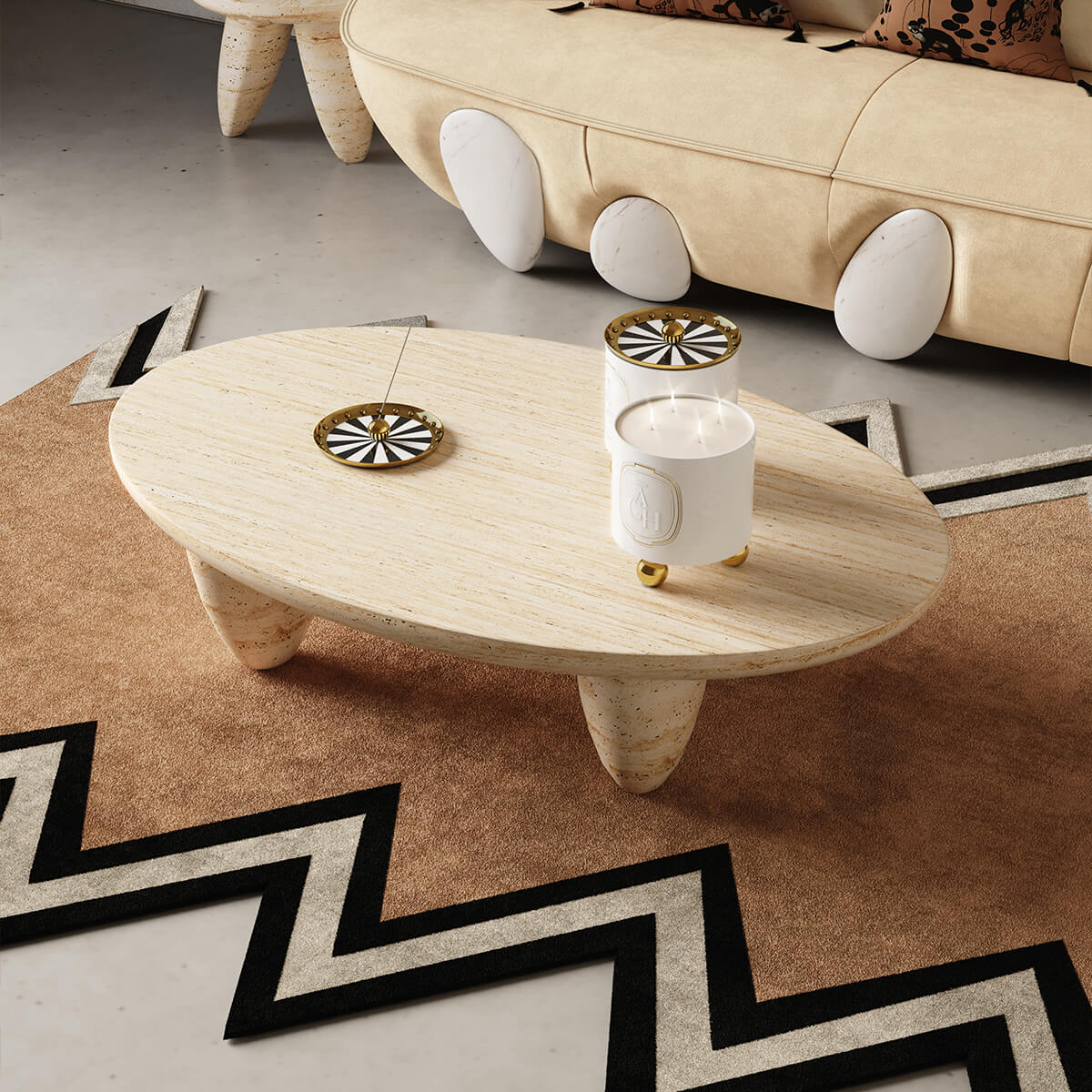 Places inhabit us as much as we inhabit them.
Hommés Studio 2021 Fall/Winter Lookbook is for solitude enthusiasts, amateur chefs, and plant parents. And for those who embrace what lasts and who believe that we, the way we live, and the places we live in are interconnected.
LIVING ROOMS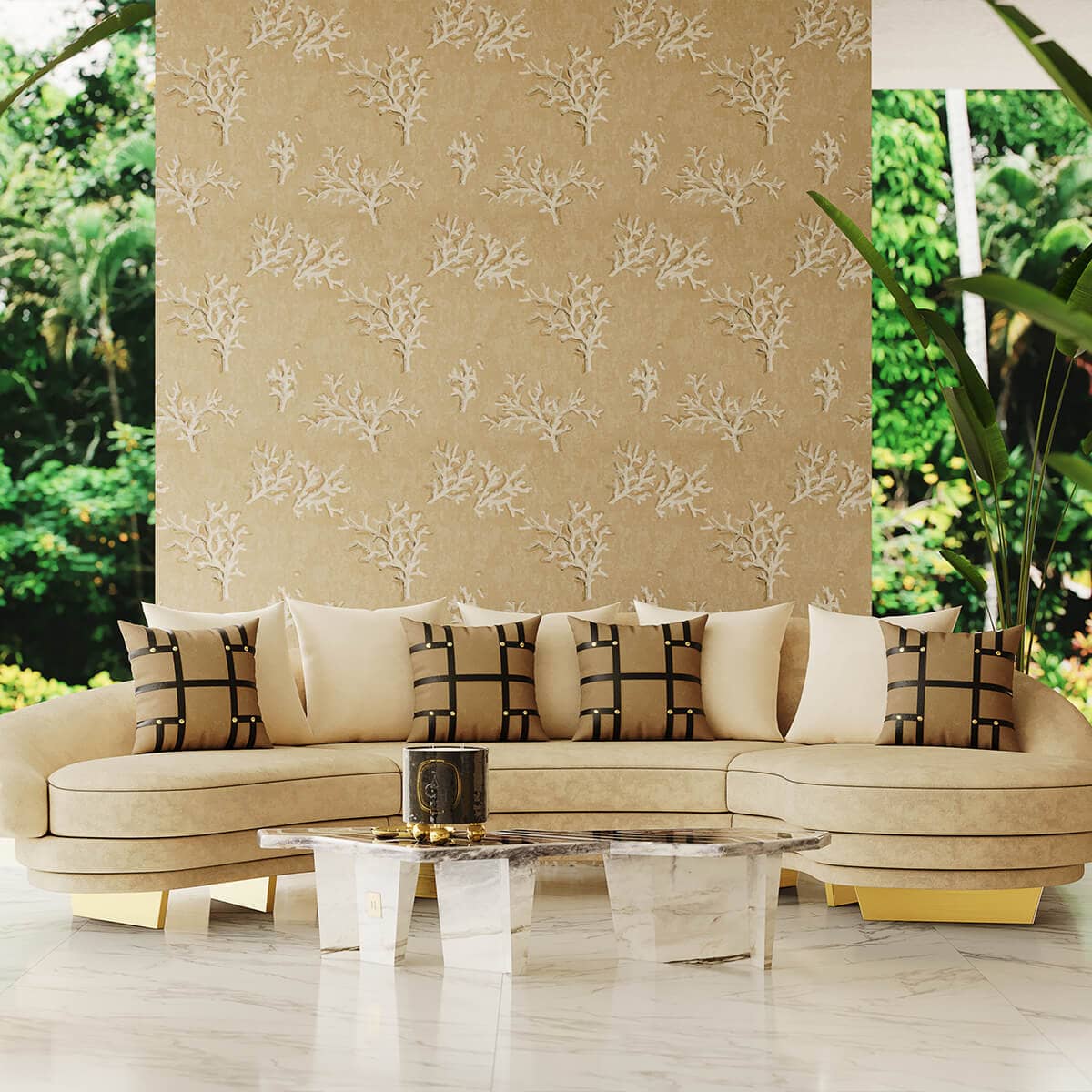 How many different things can you do in the living room?
Falling asleep, dancing, eating, painting nails, chatting with friends, or meditating are just a few of the many things we love to do in the heart of the home. Stormed by the pandemic, our living rooms also became our home gym, home office, and kindergarten.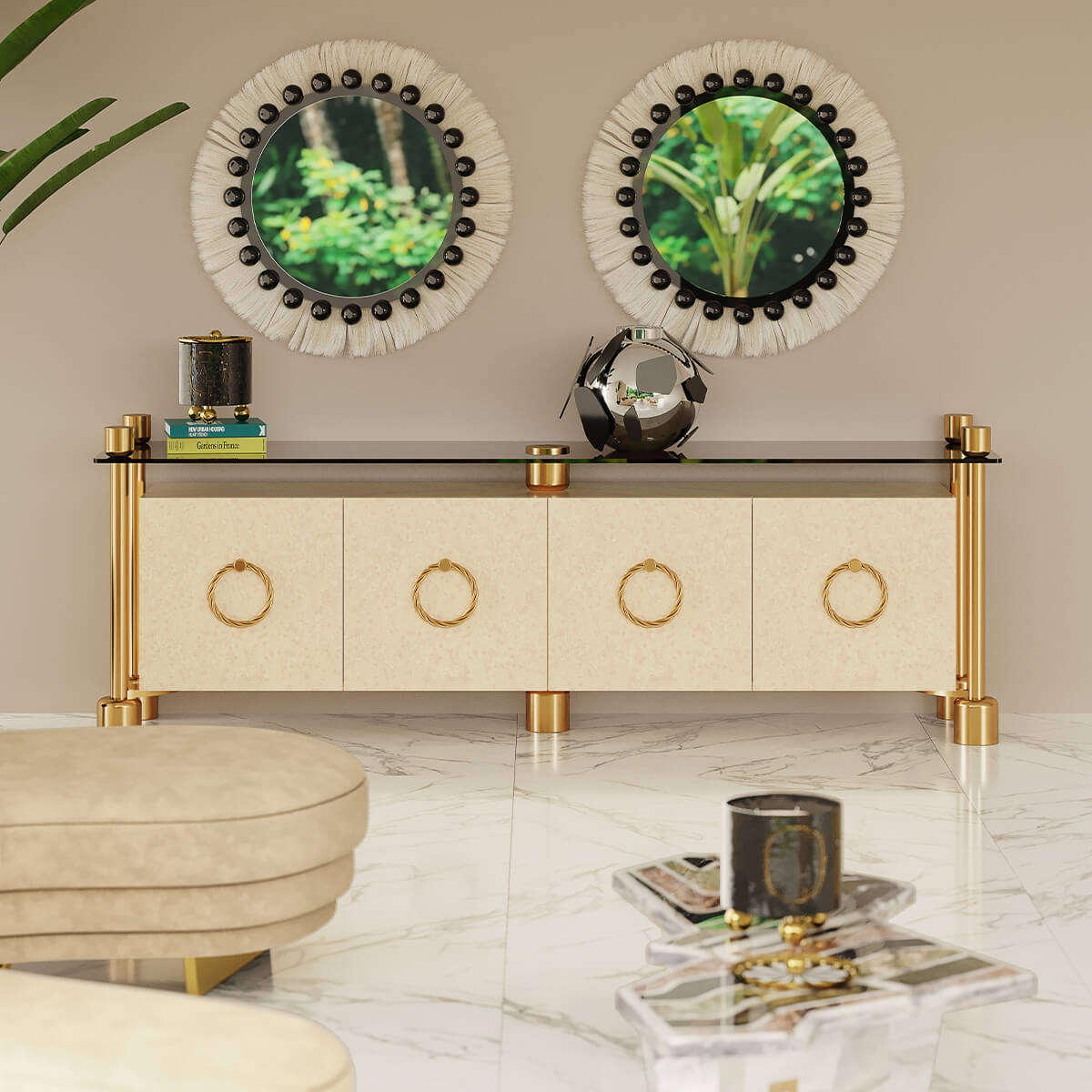 The modern luxury living rooms carefully styled for our 2021 Fall/Winter Lookbook showcase textured and cozy fabrics, squishy sofas, sculptural furniture pieces, and warm neutrals to soak up the winter sunlight.

The Hommés Studio's living rooms for the fall equinox propose entertaining rooms with a healthful mood and involving layers.
KITCHENS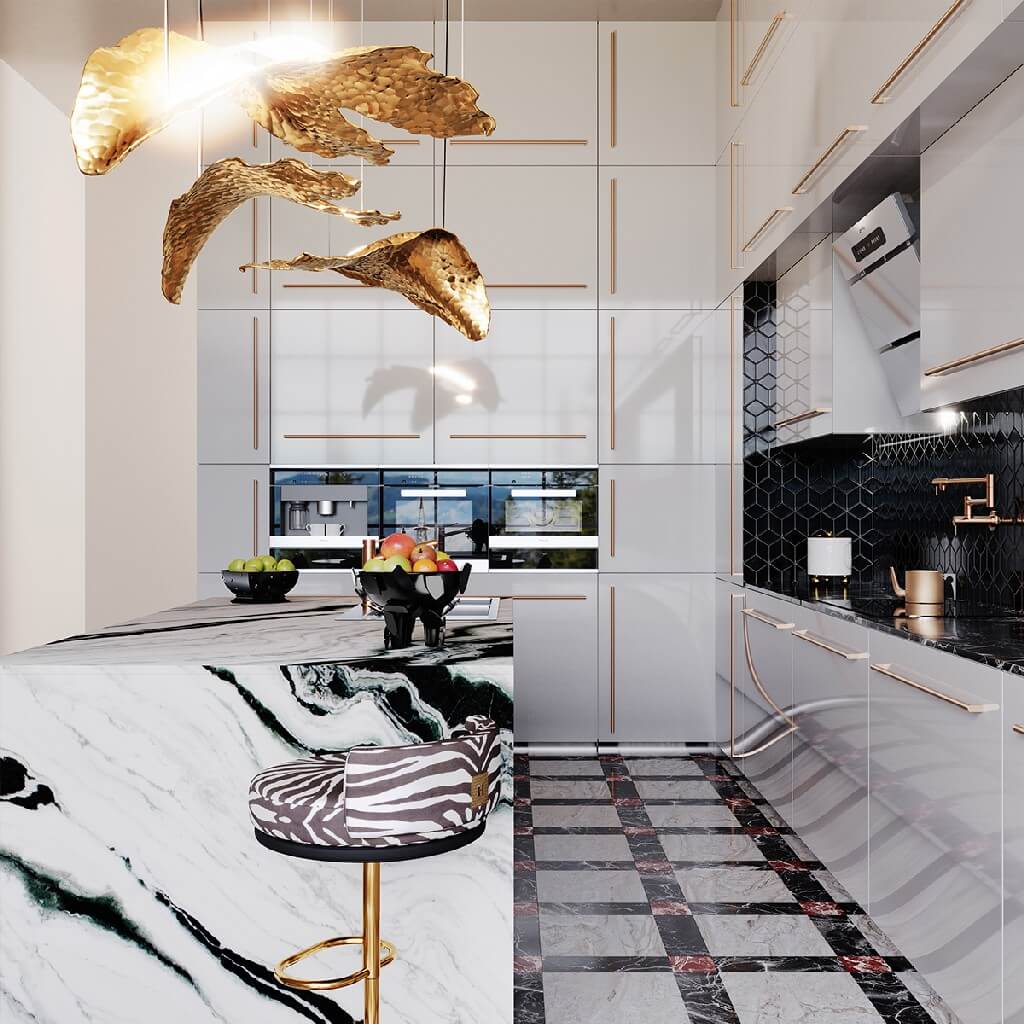 Good kitchen design is about using intuition – just like intuitive cooking – to deliver an elegant and modern kitchen.
If you're looking for a scrambled eggs recipe, our 2021 Fall/Winter Lookbook isn't necessarily for you – even though we suggest you give it a try to Gordon Ramsay's scrambled eggs recipe, moisty with the perfect pinch of sourness. If you're looking for a good cookbook, "Salt Fat Acid Heat" by Samin Nosrat is our recommendation.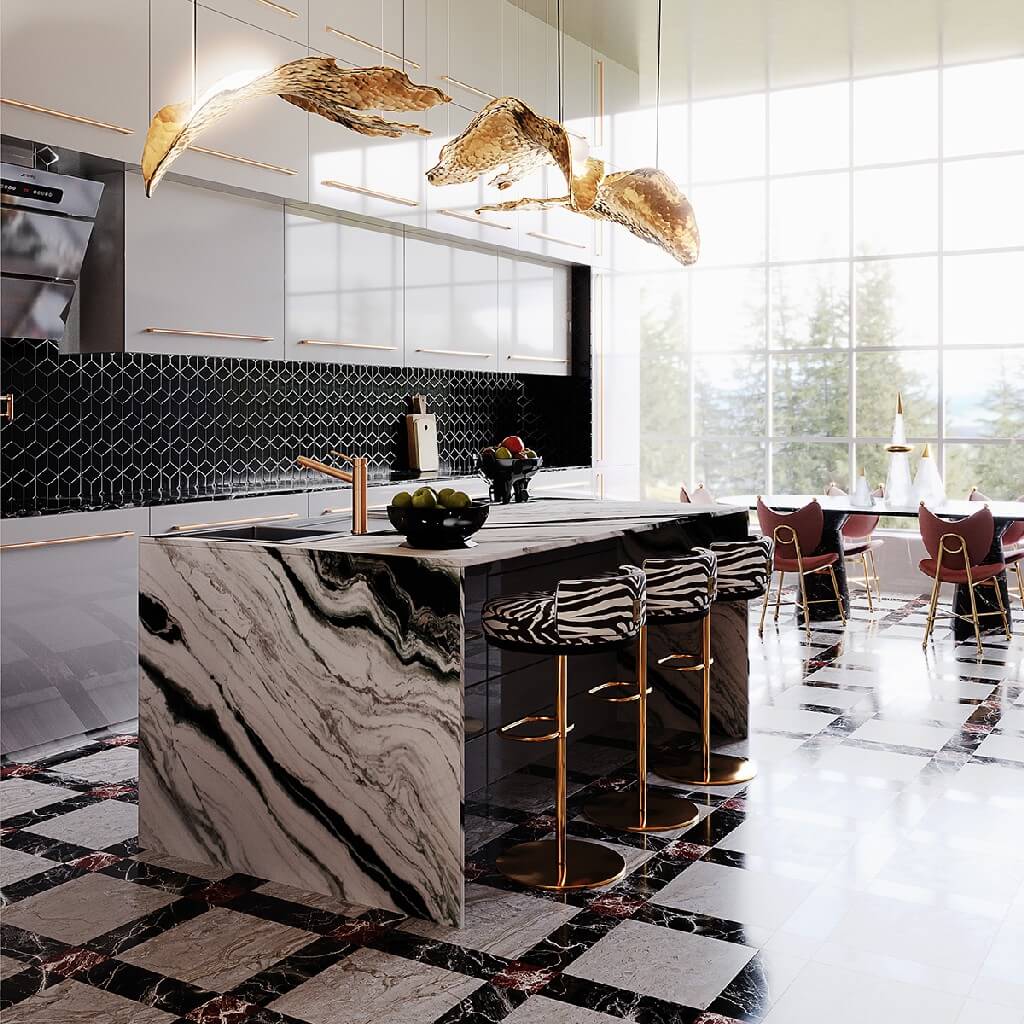 The kitchens of our 2021 Fall/Winter Lookbook are from small and functional – perfect for 5-minutes meal preparations, including Gordon Ramsey's recipe – to minimal modern, to big kitchens with art deco flair with fragrant space composition.

Our fall equinox's lookbook proposes kitchen designs with autumn accents to spice up the cooking space.
MASTER BEDROOMS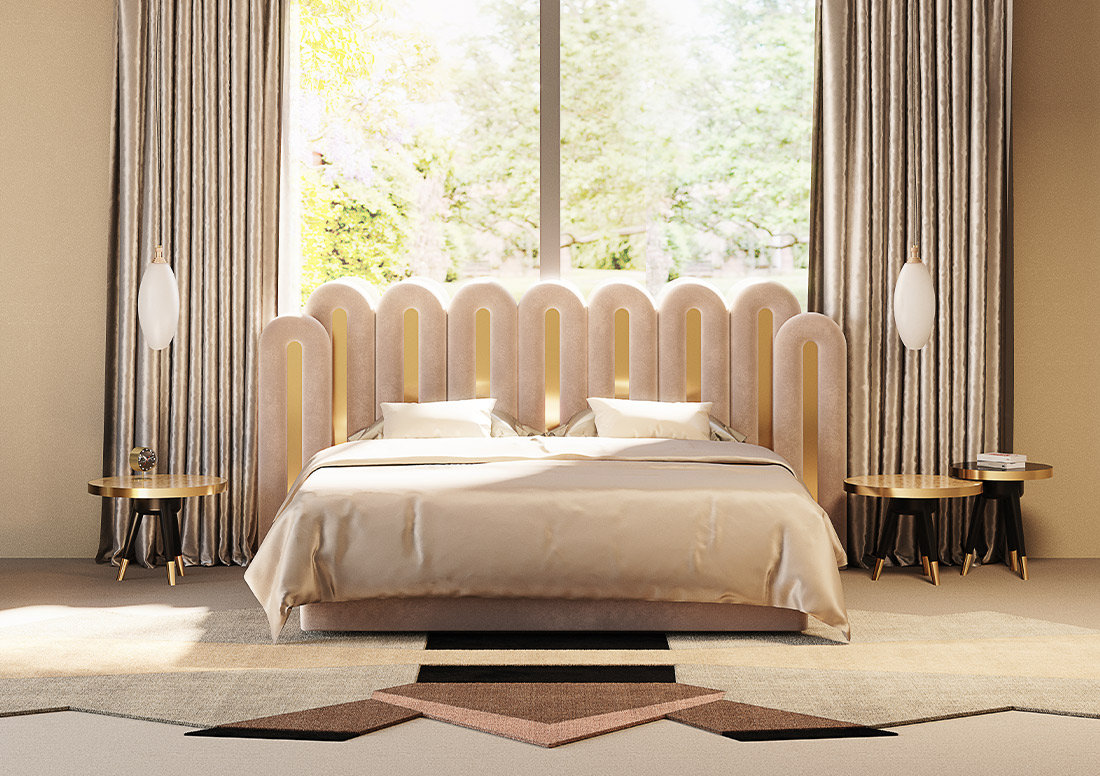 This Autumn, be at ease in your modern luxury bedroom.
Autumn's master bedrooms are a revelation of beauty and comfort in every detail. The master bedrooms of our 2021 Fall/Winter Lookbook ain't ordinary bedrooms. They are exceptional – the kind that makes you feel completely at peace and in which every detail reveals beauty and comfort – the ultimate concept of luxury.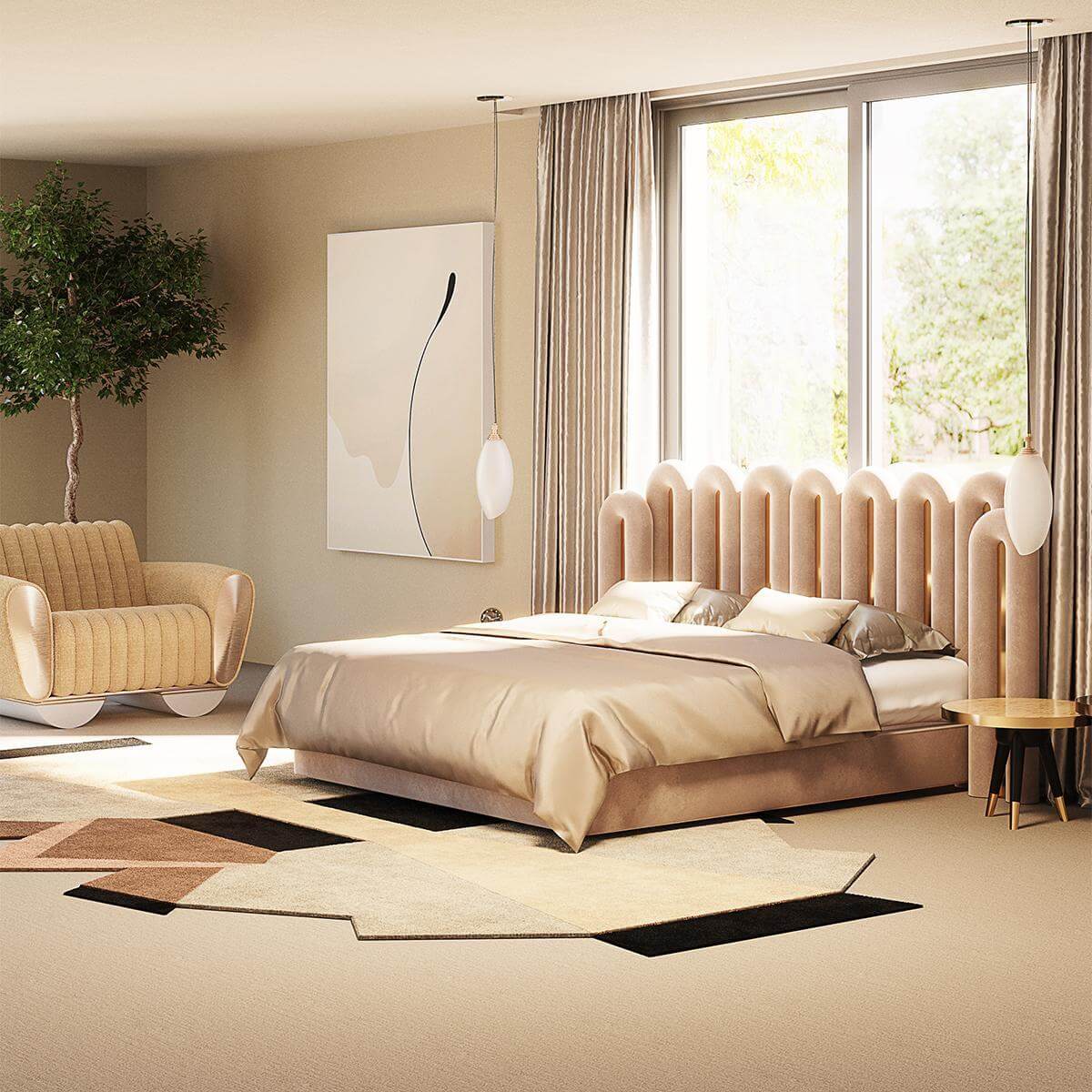 Discover the organically luxurious master bedrooms with a handful of modern furniture, muted earth tones with orange, peachy, and brown accents. There's also a richness of sensory fixtures and metallic details that reflect the sunlight's glow on every surface.
BATHROOMS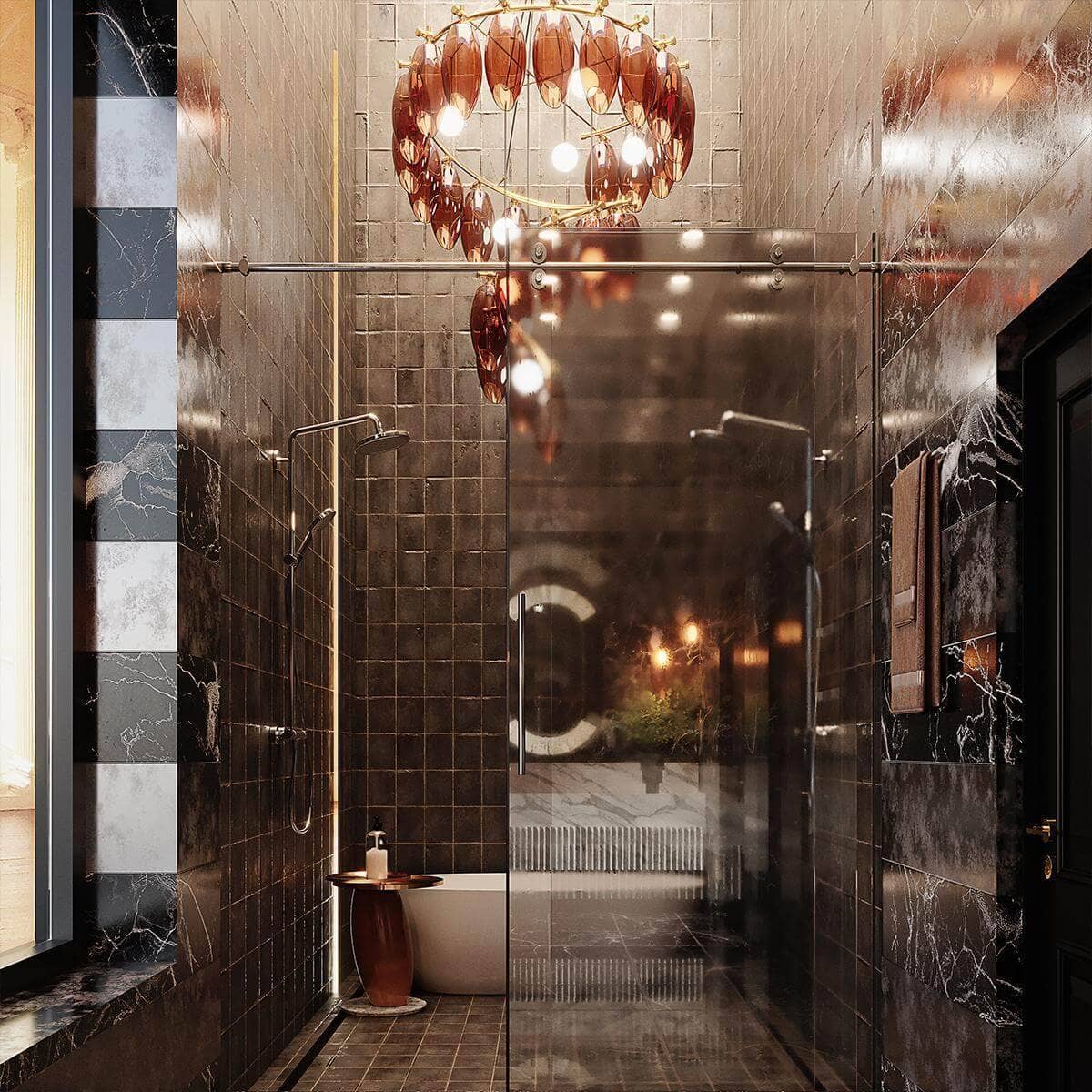 Bathrooms are wellness rooms.
Is the music playing? Do you smell the scented candles burning? Then you are ready to shower – because showering is more than a basic need. Showering is an experience.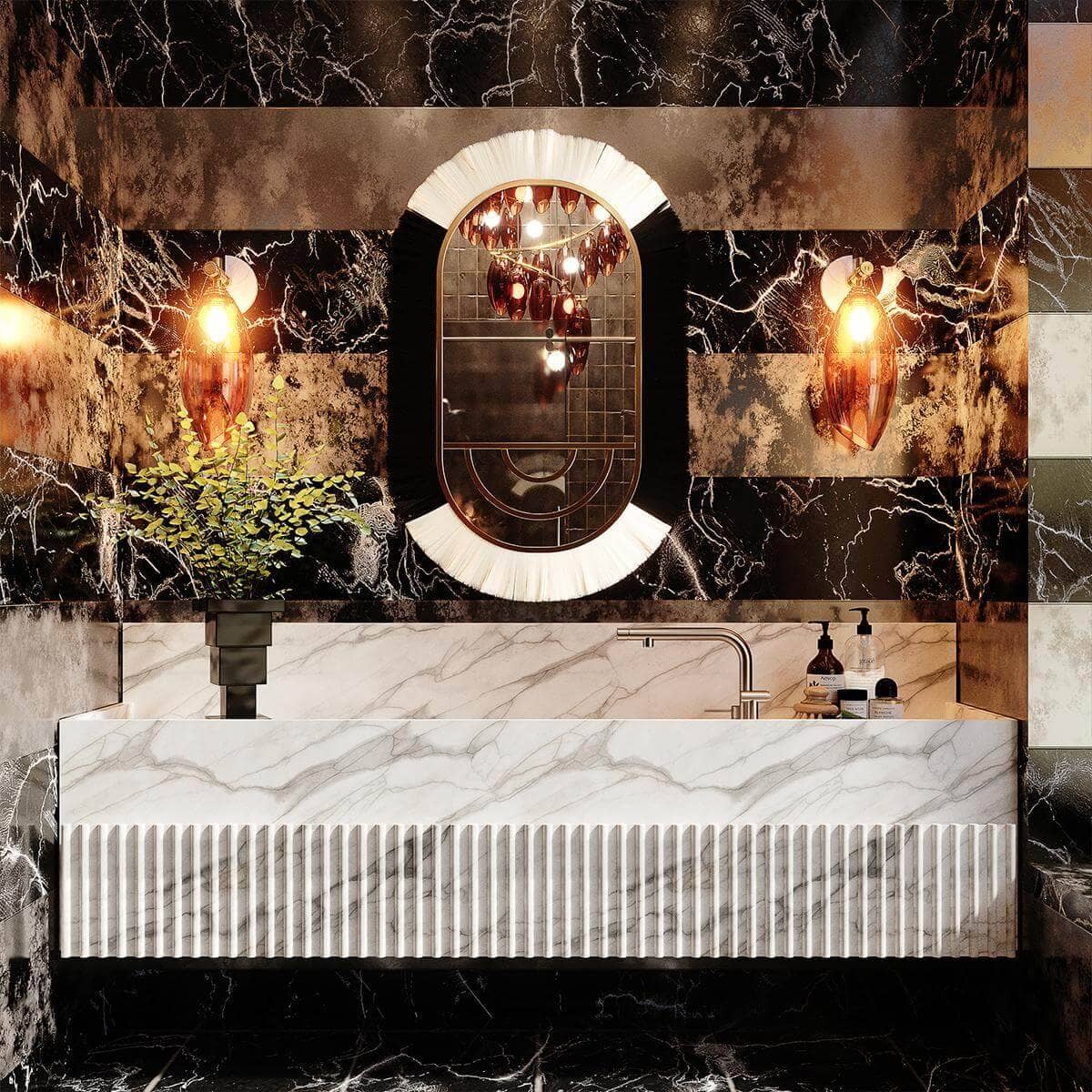 Just like kitchens, bathrooms are really close to bedrooms, at least in concept. However, many times they seem to be lacking in love.

Bathrooms mustn't feel like bathrooms because bathrooms are self-care temples, meaningful rooms for relaxation, therapy, pleasure, and wellbeing.
NOOKS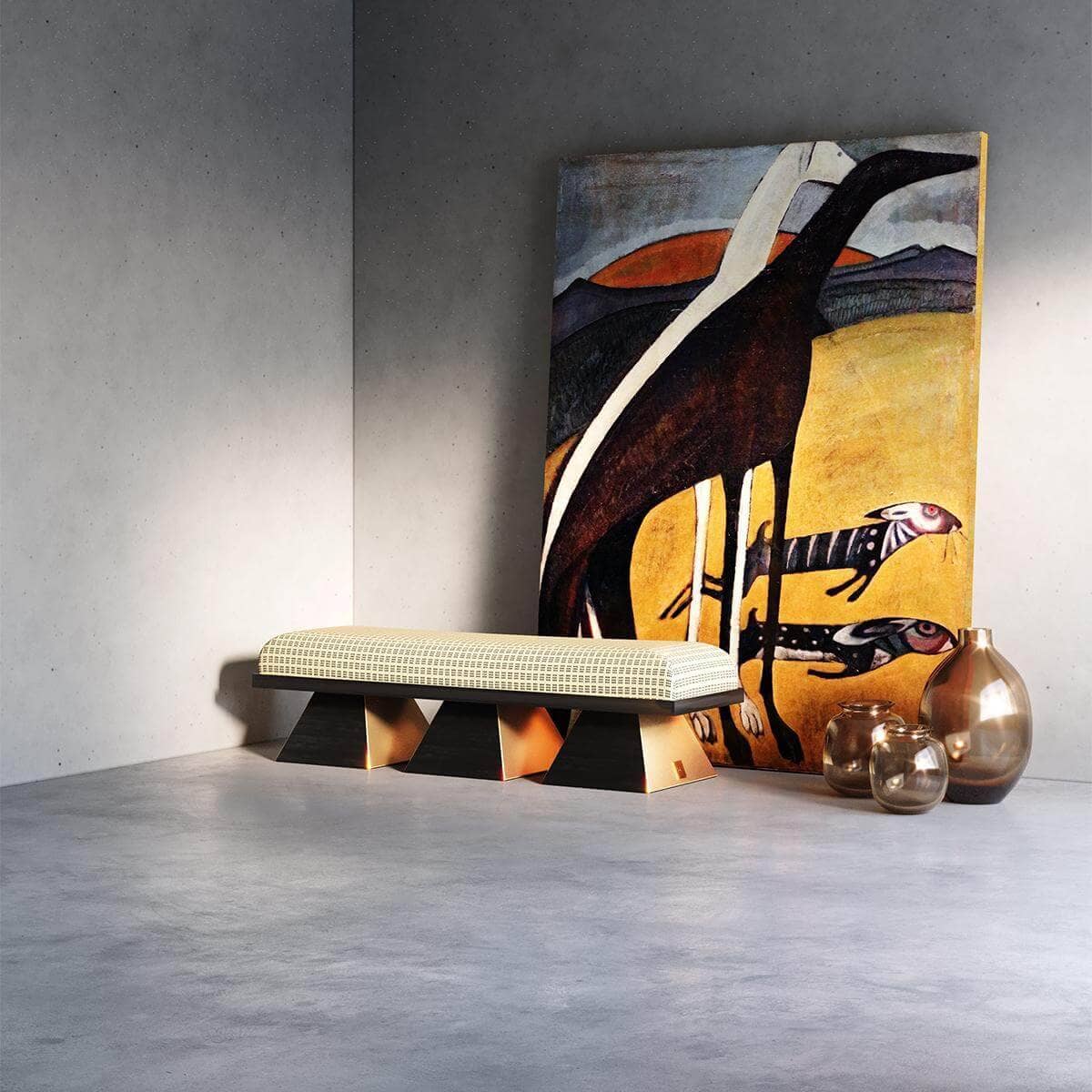 Our 2021 Fall/Winter Lookbook aims to inspire you to transform every inch of space into a warm and wrapping nook. It can be an entryway, a hallway, a reading space, a home office.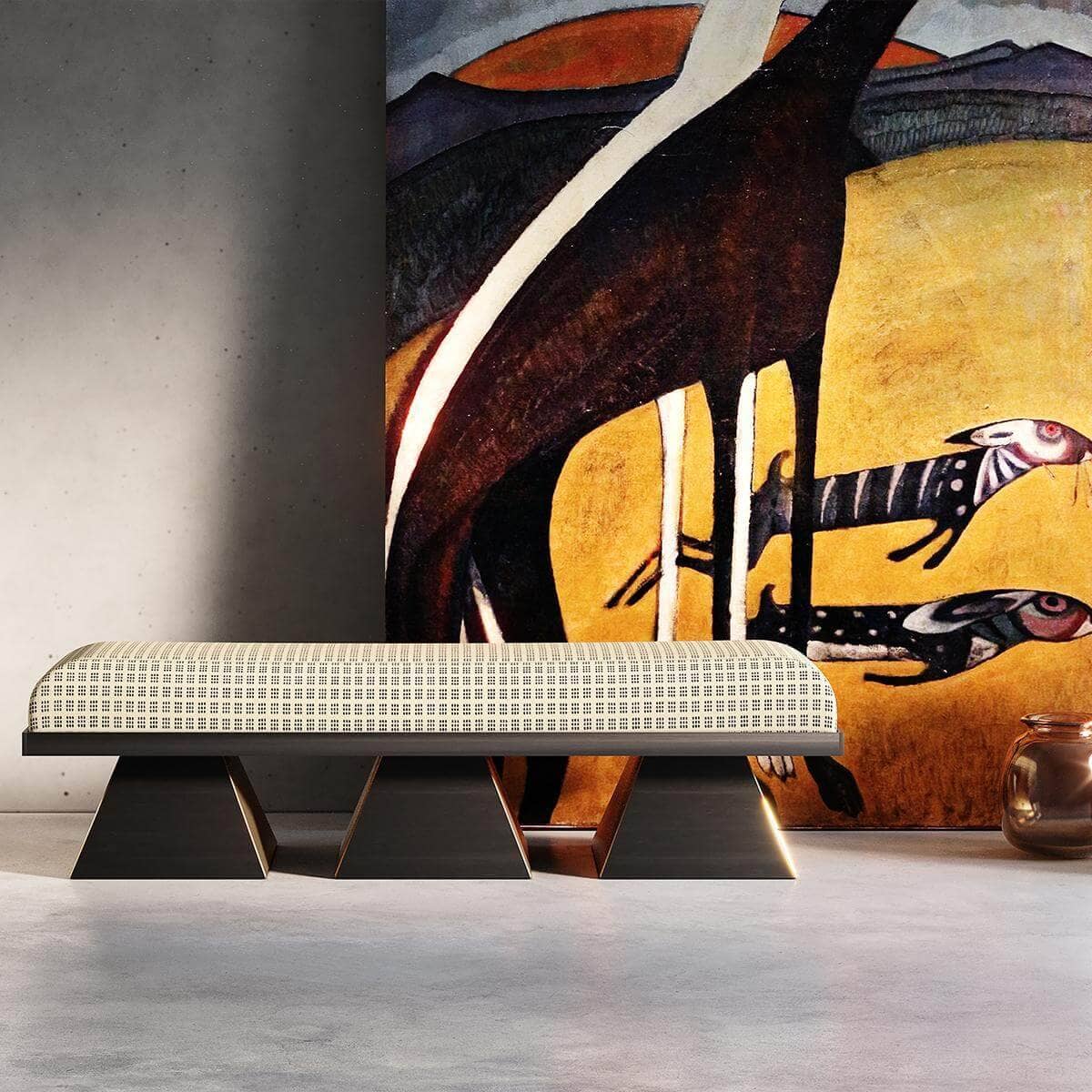 We propose cozy nooks with the colors of the season – pumpkin orange, mustard yellow, aubergine, night blue, and caramel. Each one of these nooks stimulates all our senses, with nature-inspired visual and tactile textures while the saturated hues temper the warm neutrals of your interior project.

Combining a styling bench, several modern home accessories, and contemporary artworks will celebrate astounding craftsmanship and luxury within every detail.
Hungry for more? Then, download our 2021 Fall/Winter Lookbook and get winter-ready.

You can also download the Hommés Studio catalog and discover furniture, lighting, and home accessories to spend the fall equinox at its best.

The cherry on the cake of your fall interior design project is the home accessories by ACH Collection. Visit the website and discover high-end homeware and pet accessories for a wholesome modern lifestyle.