Step into the world of exquisite design at Dahlia Bar, where Kelly Wearstler's come to life. Explore the elegance, colors, and opulence that make it a design lover dream.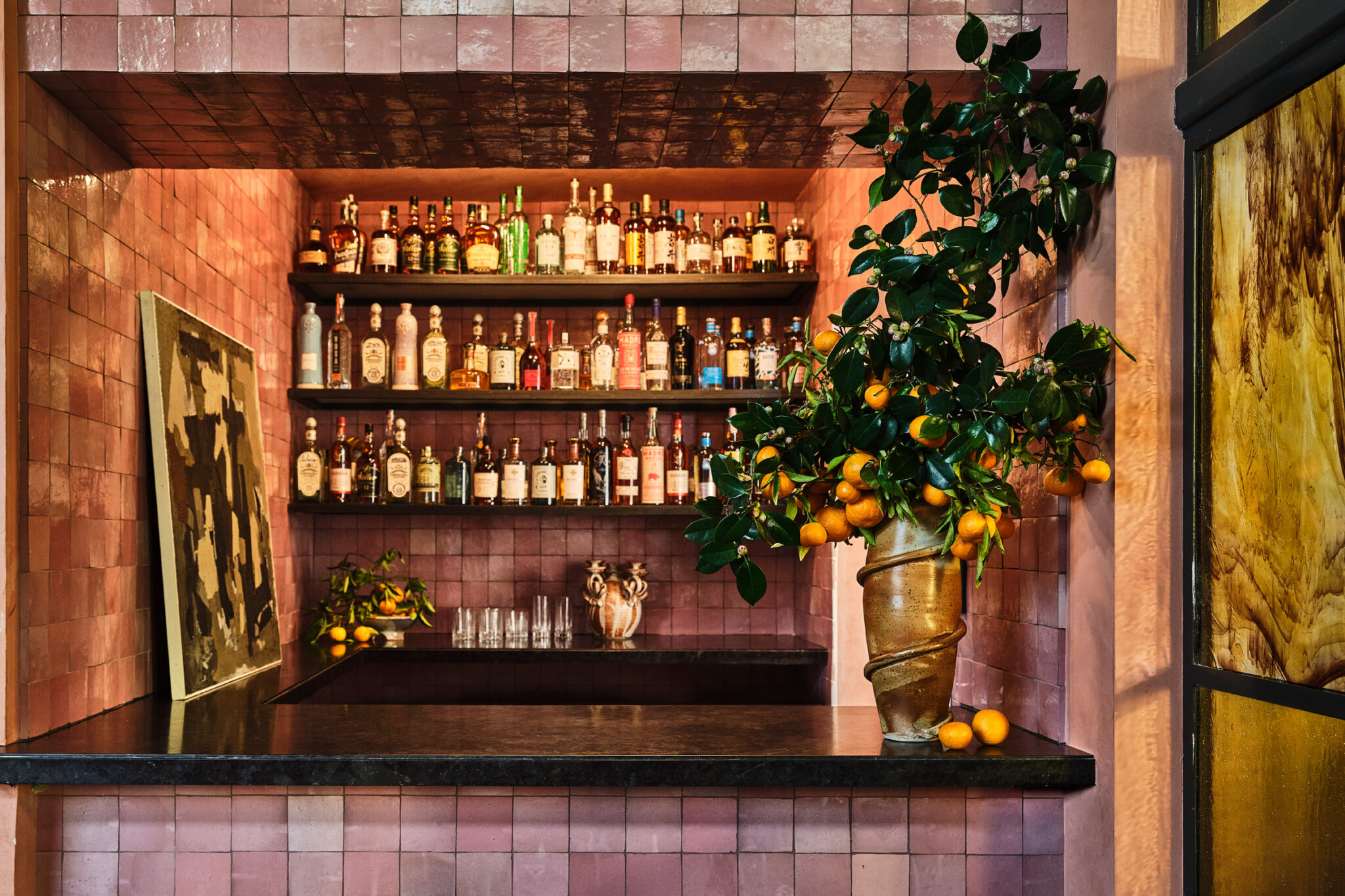 Dahlia Bar transcends the ordinary. Nestled within the confines of a prestigious Los Angeles hotel, it isn't merely a bar but rather an opulent masterpiece. From the moment you cross the threshold, you're greeted by a symphony of colors, textures and patterns that harmoniously intermingle, creating an atmosphere of unadulterated beauty.
Kelly Wearstler, the visionary behind Dahlia Bar's design, has left her indelible mark at every turn. Her fearless embrace of color, judicious selection of luxurious materials, and a discerning eye for detail are papel throughout the space. In result she created a heaven for interior design and a profound source of inspiration for those aspiring to infuse Morroccan allure into their own design projects.
Dahlia Bar aesthetic appeal is nothing short of mesmerizing. Kelly Wearstler celebrated for her fearless design choices and bold vision, has manifested an atmosphere that is with inviting and theatrical. Her signature style, often described as a fusion of modern diversity, is demonstrated at Dahlia Bar.
One of the most arresting features of Dahlia Bar is its color palette. Deep, sumptuous tones conjure with a sense of warmth and exoticism, taking its visitors away to a faraway Moroccan oasis. The seamless fusion of jewel tones, earthy neutral and vibrant accents coalesces to dorm a captivating visual tableau, one that remains in the memory after the departure.
However, it's in the detail that Dahlia Bar's true splendor shines through. Intricately design furniture, personalized lighting fixtures, and meticulously curated decor elements contribute to an overarching sense of opulence. The collocation of modern and traditional elements adds depth and character to the space, transforming it to into a veritable treasure trove of design inspiration.
Every inch of Dahlia Bar is a testament to Kelly Wearstler's unerring commitment to excellence design. The bar area, with its resplendent marble countertop and custom-crafted stools, excuses sophistication and flair. The seating arrangements are thoughtfully arranged, allowing guests to bask in the magnificent surroundings while savoring their chosen drinks.
Dahlia Bar serves as a masterclass in the art of luxurious design. Its meticulous attention to detail, curated decor, and harmonious contrasts are a source of inspiration for anyone seeking to elevate their projects to new heights of luxury.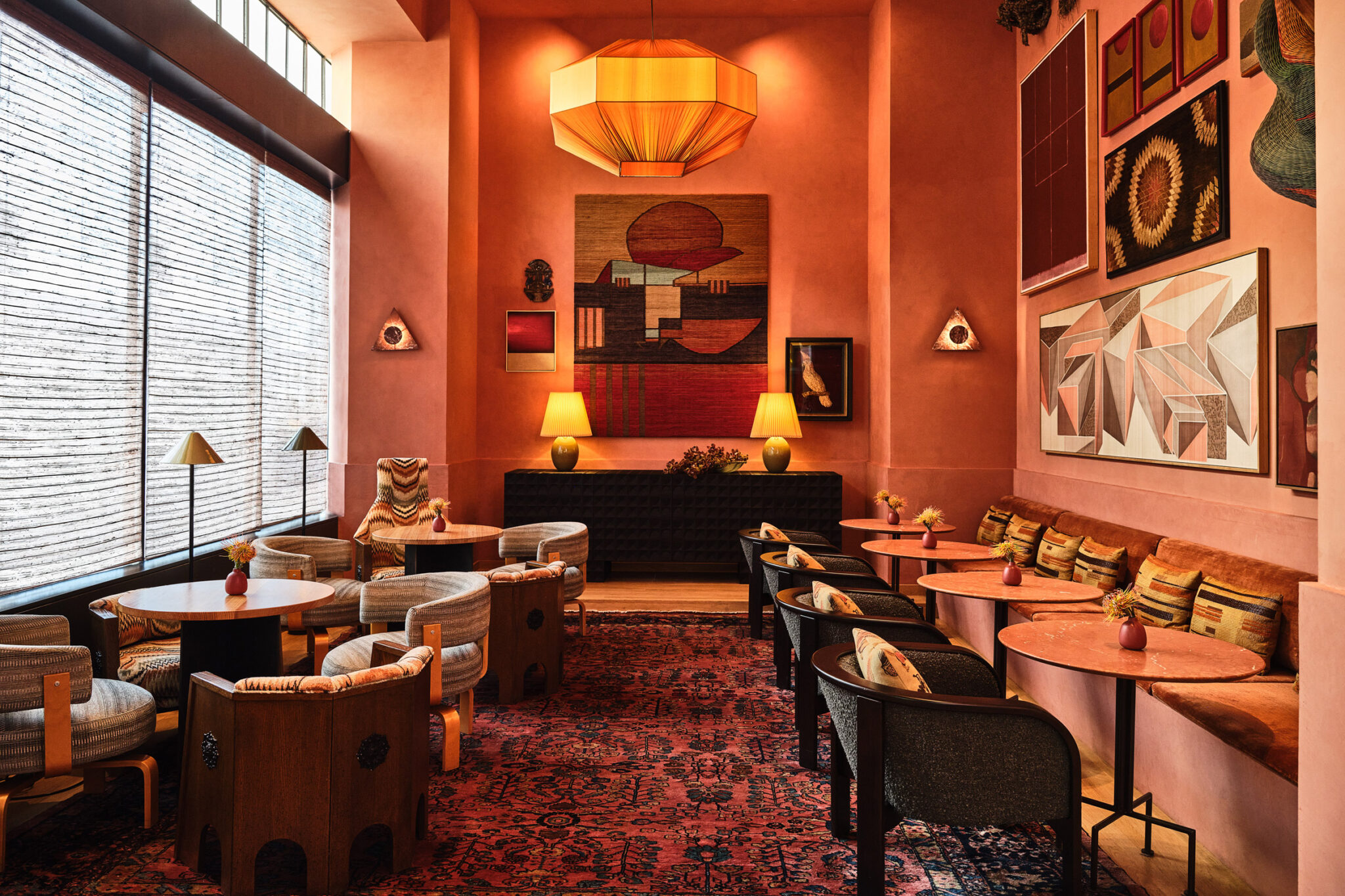 Ajui II Armchair

Armchair 5.900,00

€

Alice Armchair

Armchair 6.650,00

€

Prymo Dining Table Nero

Dining Table 11.900,00

€
Dahlia Bar is a veritable treasure chest of creative ideas. As you explore its enchanting interior, take note of elements that resonate most with you design vision. From the meticulously chosen color schemes to the exquisite furniture selections, Dahlia Bar provides a boundless wellspring of ideas waiting to be adapted to your own space.
The lighting design in Dahlia Bar is nothing short of magical. Customized fixtures cast a warm and inviting glow, accentuating the design elements and creating a sense of intimacy. Soft lighting invites guests to relax and savor their surroundings, adding to the bar captivation. Dahlia Bar allows to ignite your creative spark and serve as your guiding light on a journey towards design into your project, and watch as your space transforms into an empire of sophistication and glamour that will captivate all who enter.
As you explore every corner and hole of Dahlia Bar, it becomes evidente that it's more than just a bar; it's a work of art. It's a living testament to the power of design to evoke emotion, creativity and to transport you to another place.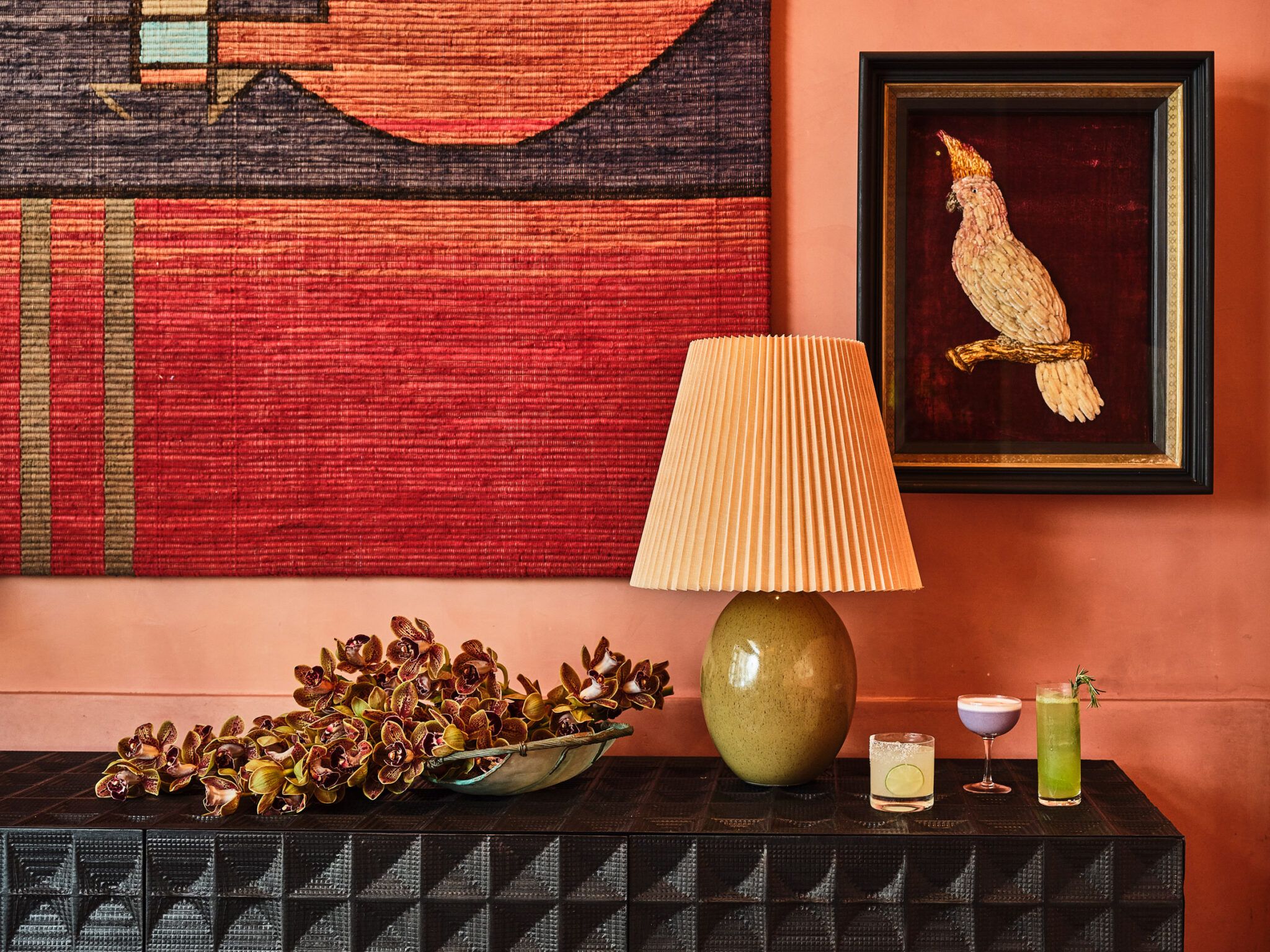 In the area of interior design, Dahlia Bar stands as a beacon of elegance and creativity. Its Moroccan-inspired beauty and luxurious design elements make it the ultimate dream destination for design enthusiasts. As you seek inspiration for your own projects, remember that Dahlia Bar represents the boundless possibilities that emerge when artistry and design intertwine in perfect harmony.
Embrace the elegance, immerse yourself in the captivating colors, and bask in the magnificence of Dahlia Bar. Your personal design journey waits with the inspiration gleaned from this remarkable space, you creation will undoubtedly radiate the same timeless beauty that defines this remarkable establishment.
Ready to embark on your own design adventure? We invite you to explore our Art Deco furniture selection of exquisite pieces that echo the sophistication and allure of Dahlia BAR. Our catalog is a treasure trove of design elements waiting to elevate your space.