Outdoor Art is all over the world and you can find it anywhere you go. The only thing you need to do is pay close attention to everything around you.
Willis Tower, The Loop – Chicago, US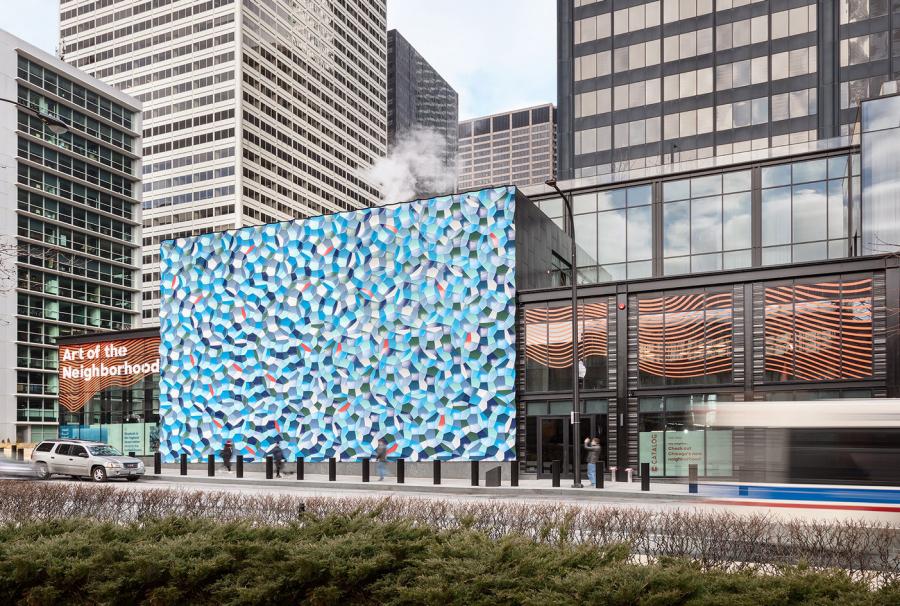 First, we take a journey to the US, more specifically Chicago. This was built by the danish-Icelandic artist Olafur Eliasson. He is well known for merging environmental commentary with new ways to present art to the public realm. The wall is here to respond to the motion of those who move past. Besides that, it also shifts in the weather and sunlight.
Jubail Island – Abu Dhabi, UAE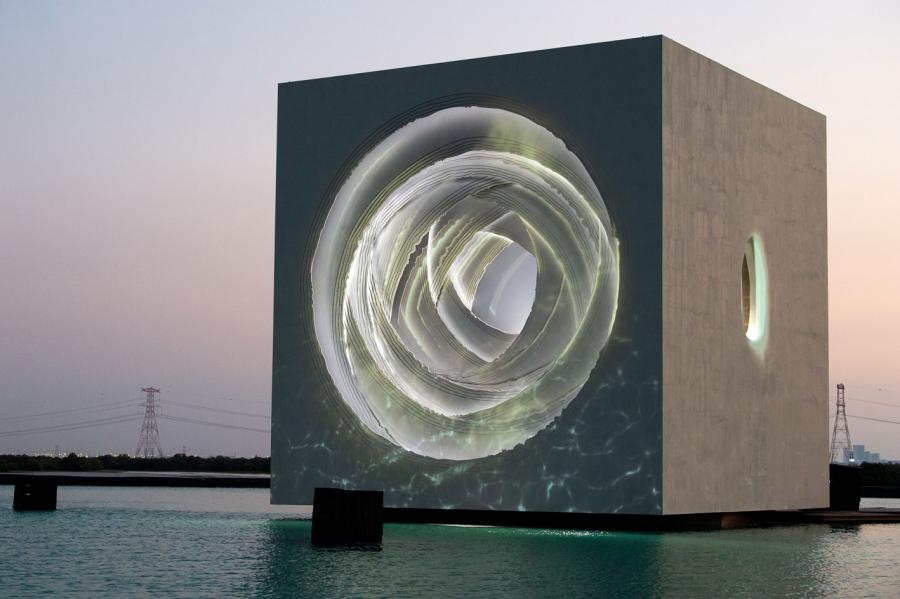 Here you can see Jubail Island! It was conceived for the UAE's official 49th National Day in December. Es Devlin is the artist behind this Outdoor Art. Hovering above the water by Jubail Island, this cube-shaped moving sculpture involves the evolution of a plant, from seed to propagation.
Mayfair & Belgravia – London, UK
Let's continue our journey around the world! Now, we're in London. "Wander Art" is the name that has been given by Alter-Projects. This outdoor exhibition trail shows us whole new artworks by international and London-based creatives curated on two themes. "Urban Jungle" in Mayfair, by Yinka Llori and Fernando Laposse. In Belgravia, "Pop Metropolis" includes work by Richar Woods, Jordan Sodeberg Mills, and Minska.
Water Square, Tiberius Bridge – Rimini, Italy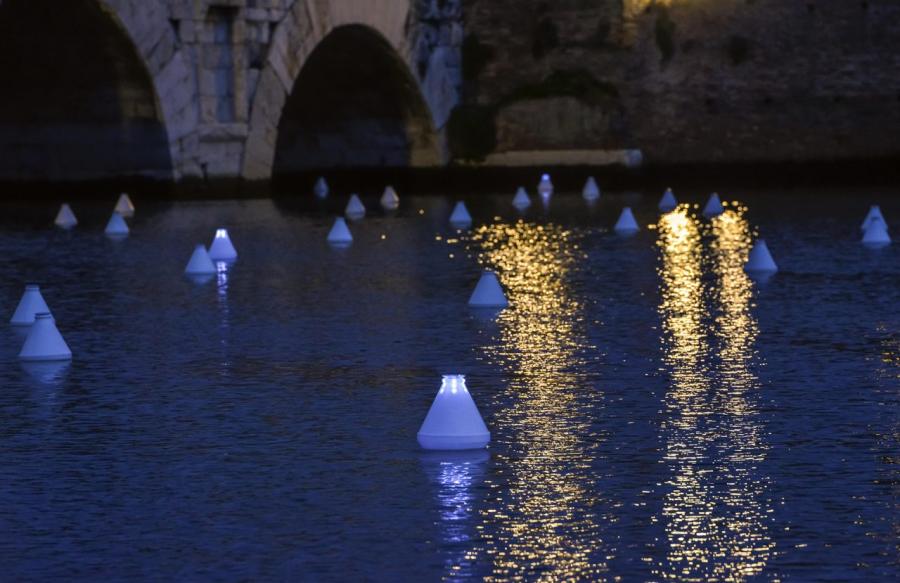 Equally important in the world of art, we had to travel to Italy. We're in the city of Rimini. Here, just around the stone arches of the historic Tiberus Bridge, the artist Gio Tirotto and the curator Maria Cristina Didero have come up with a brilliant idea. They have installed 208 custom-made buoys, each one with a solar power LED light. The amazing thing about this is that the 208 buoys represent every nation in the world. All of us can be affected by the same events, what separates us can also be what brings us up together.
Miami Design District – Miami, USA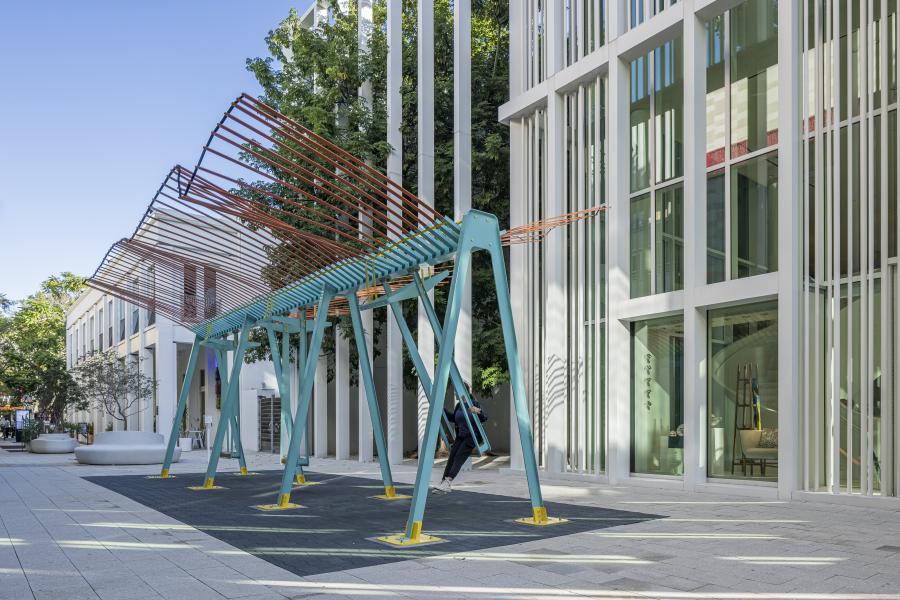 Of course, we had to step into the US once again. Miami Design District is also part of our Outdoor Art. Titled "Conscious Actions", gives us the idea that every action has a true impact on our environment and our communities.
Palazzo Strozzi – Florence, Italy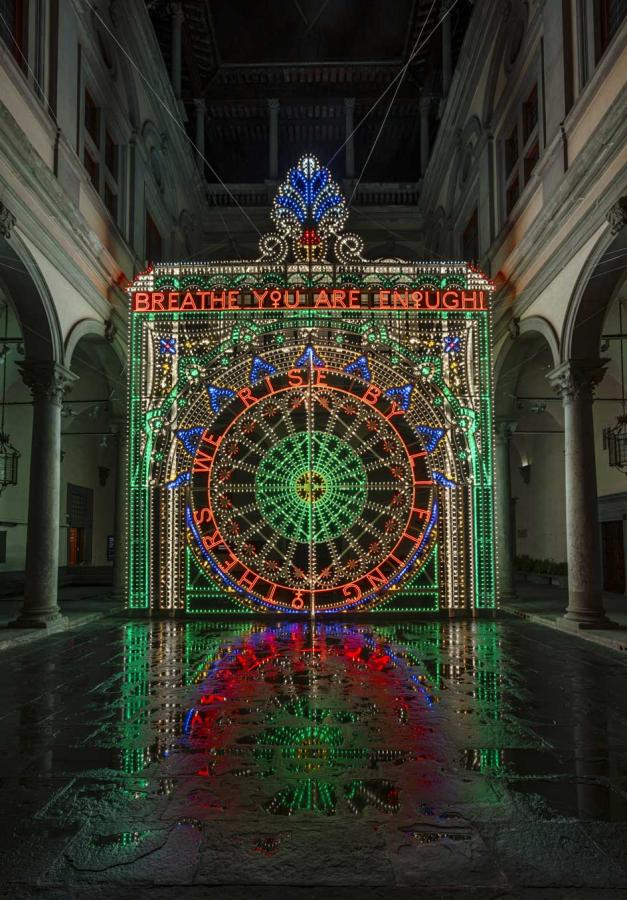 As the example above, we're entering once again in Italy. But, in Florence this time. Right in Palazzo Strozzi and the psychedelic intervention of Marinella Senatore. "We Rise by Lifting Others" is a vivid light installation, with hundreds of LED lights, that becomes the heart of Palazzo Strozzi.
Rockway Beach – Queens, NY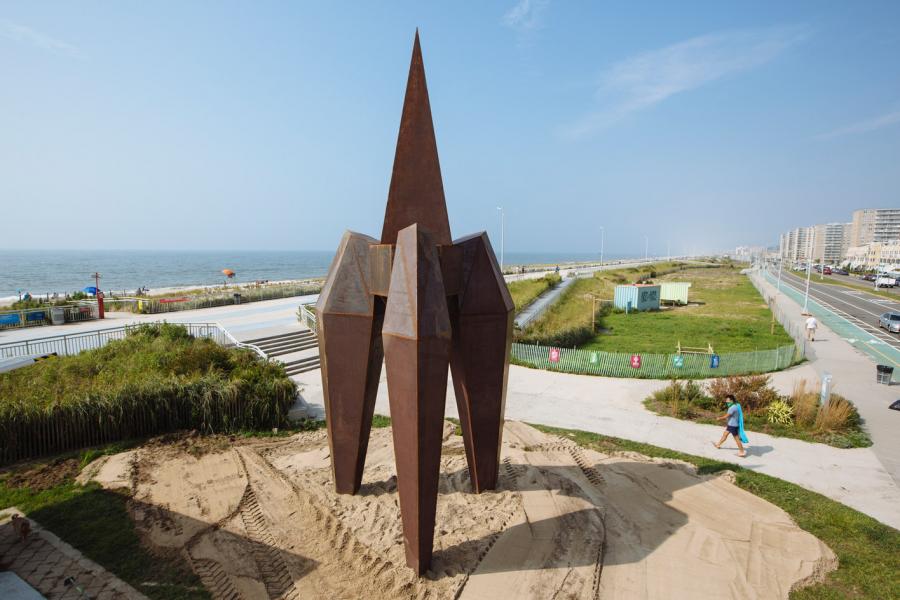 This sculpture is located in Queens, NY. It was created by the contemporary artist, Kris Perry. It is rooted in three towering legs that are supporting a sharp central spire. This unique sculpture urges viewers to gaze skyward while offering space for introspection.
Harlow Science Park – Essex, UK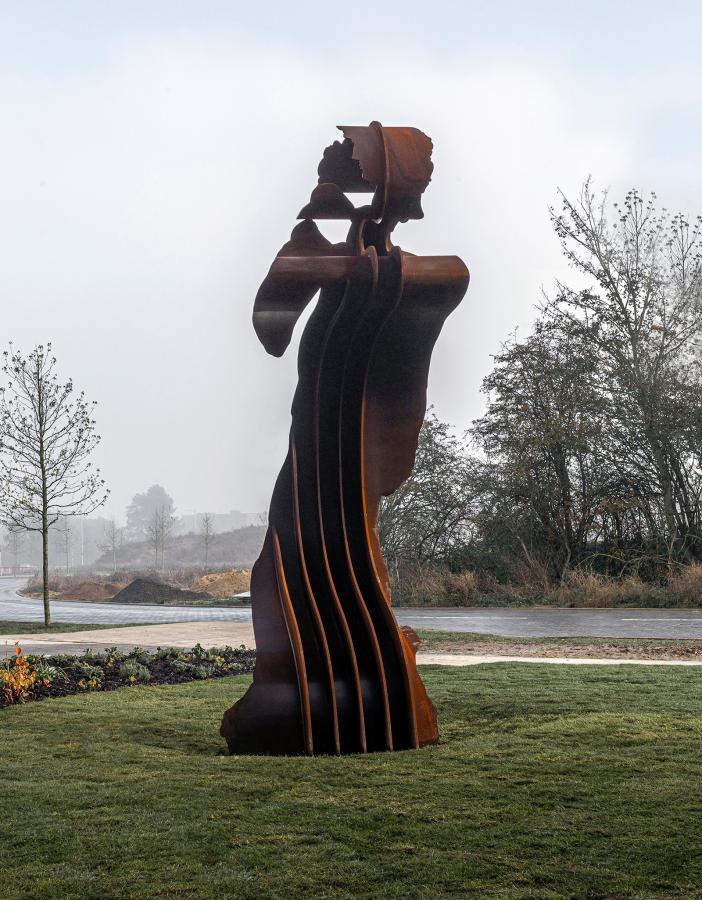 Nick Hornby's sculpture is an outstanding work of art. First of all, because the perception of it literally depends on perspective. Using computer algorithms, he cross-pollinates distinctive, often contrasting forms to come up with a mesmerizing effect.
Place Vendôme – Paris, France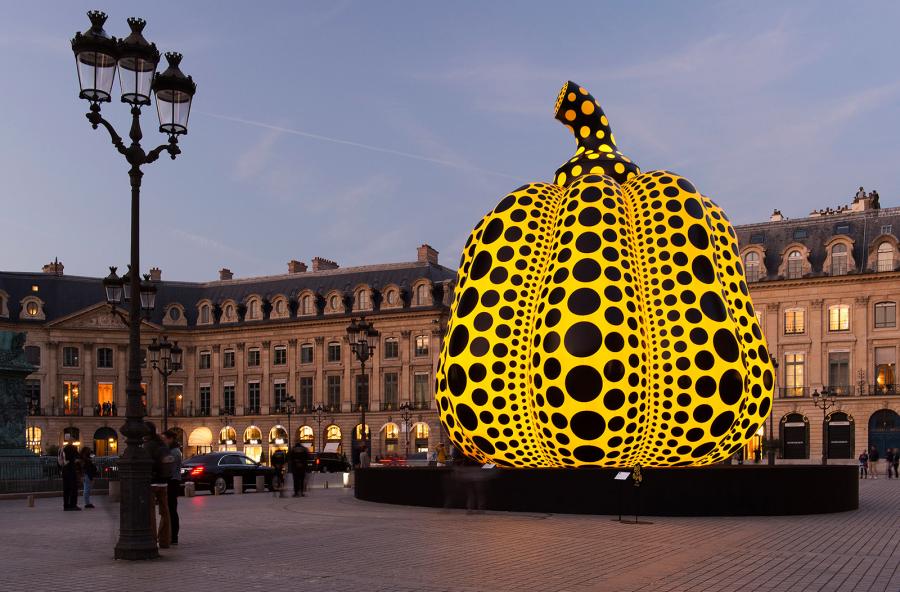 Impossible not to be mesmerized by this piece of art, named: "Life of the Pumpkin Recites, All About the Biggest Love for The People". Yahoo Kusama is the brilliant mind behind it.
Tower Art Gallery – Eastbourne, UK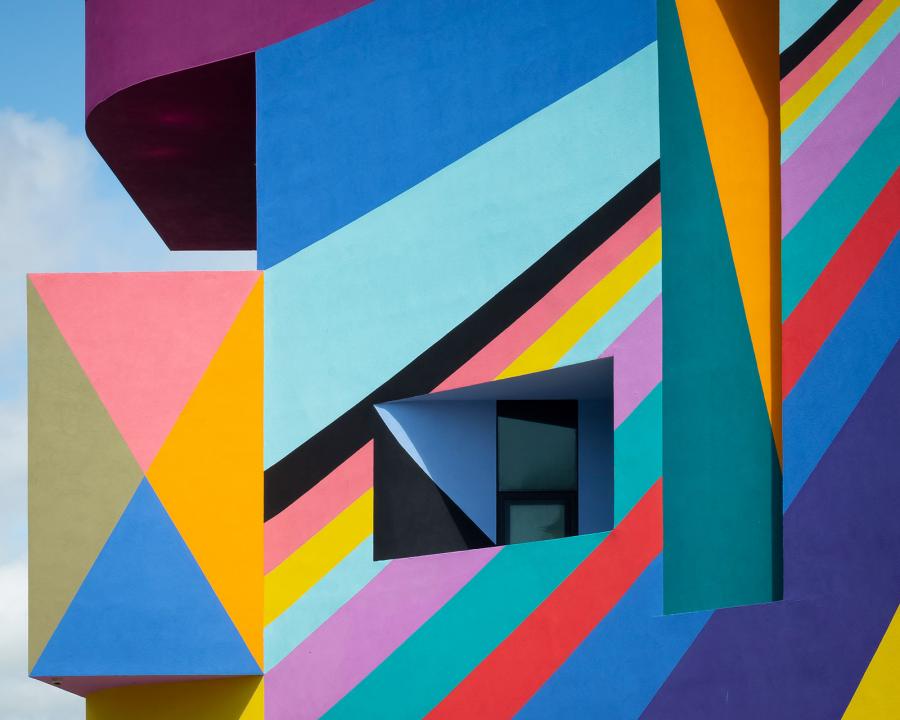 The German artist Lothar Gotz has marked Towner Art Gallery's 10th anniversary with a technicolor treatment. He did that in the form of a vivid geometric mural on its façade.
Jupiter Artland – Wilkieston, Scottland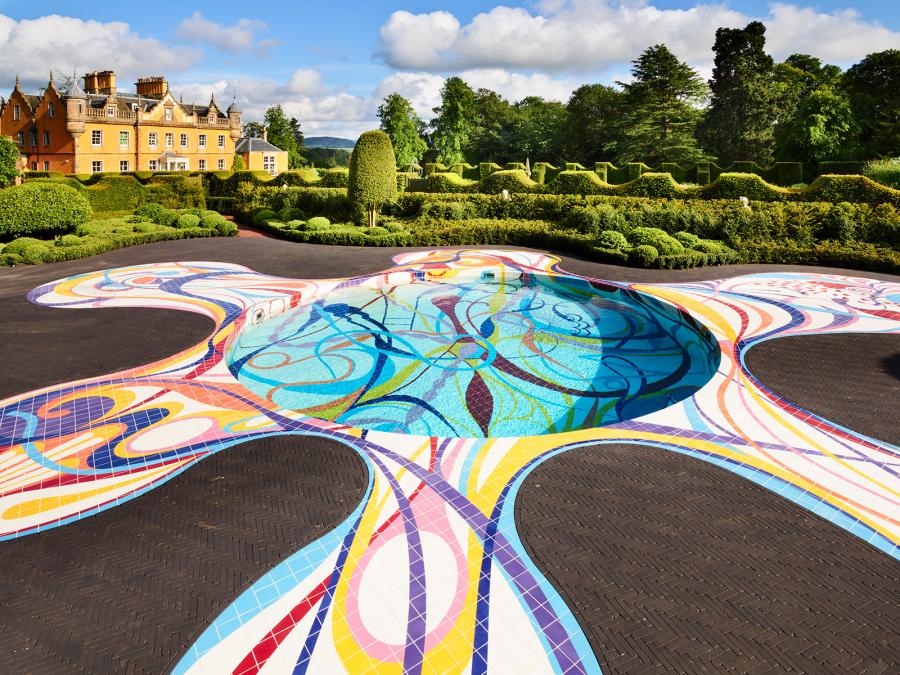 Now, let's dive into a Portuguese work of art. Joana Vasconcelos dazzling and perfectly functional swimming pool at Jupiter Artland. Where a previous livestock space has been transformed into an immersive installation.
Mirror Gstaad – Gstaad, Switzerland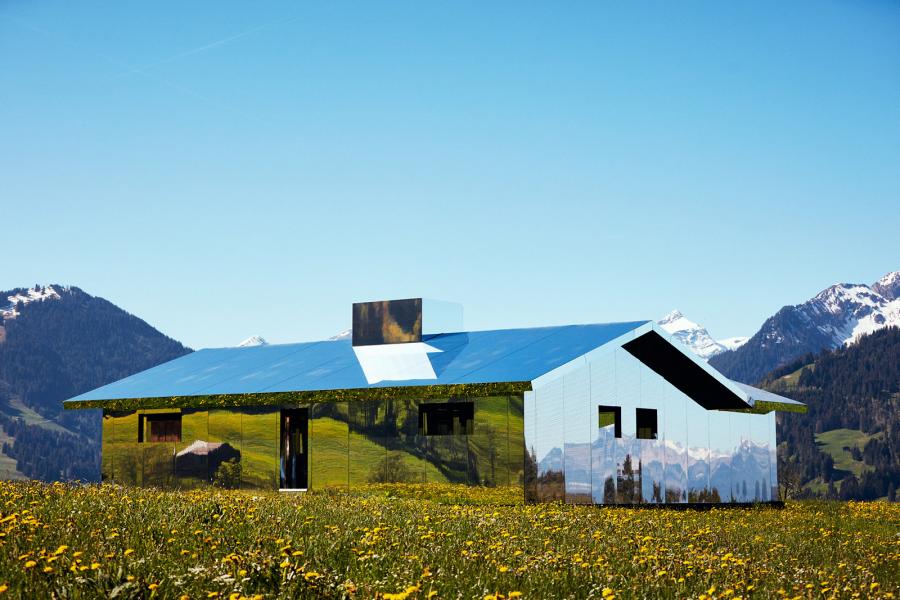 To conclude this article and our journey, we're now in Switerzland. Doug Aitken was the artist responsible for this art. Every surface of the structure has been clad in the mirror, reflecting all green details and the mountains of course. While the interiors offer a kaleidoscopic perspective.