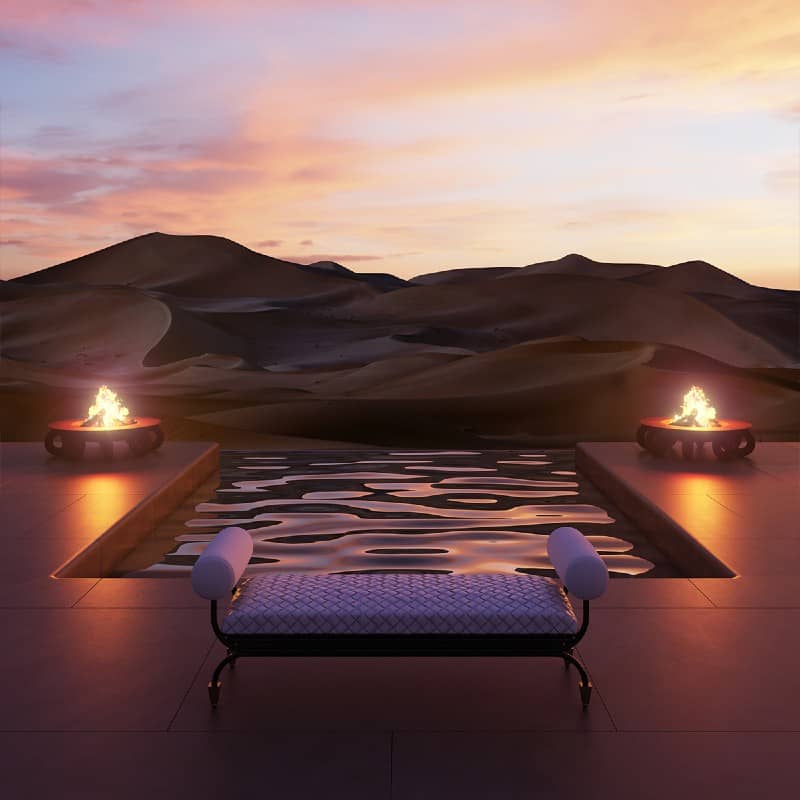 Luxury Outdoor Benches are the narrators of Nightfall Tales.  Take the front-row seat so you can be part of a story about the end of joyful days and the beginning of magic nights. A transitional moment from vital energy to seductive power.
The story is about the most beautiful moment of the day. Full of calmness, comfort, and perfection. The perfect company, the ideal location, an ethereal color palette, and the perfect bench to sit on.
A good sunset never gets old, neither does a luxury outdoor bench.
Fifih Bench

Bench 4.100,00

€