If you're new in the interior design business, there's plenty of you to know so today we decided that we might help you a little. This time, we bring you one of the finest of the materials to use in any interior design project – terrazzo.
You know the flecked floor and wall treatment that's taking the interior design world by storm. A composite material that's poured into place for a seamless finish, or precast for ease of use with flecks that can be marble, quartz, granite, or glass. One of the best-kept secrets in the world of interior design, if it's good for Hollywood, it's fabulous for us.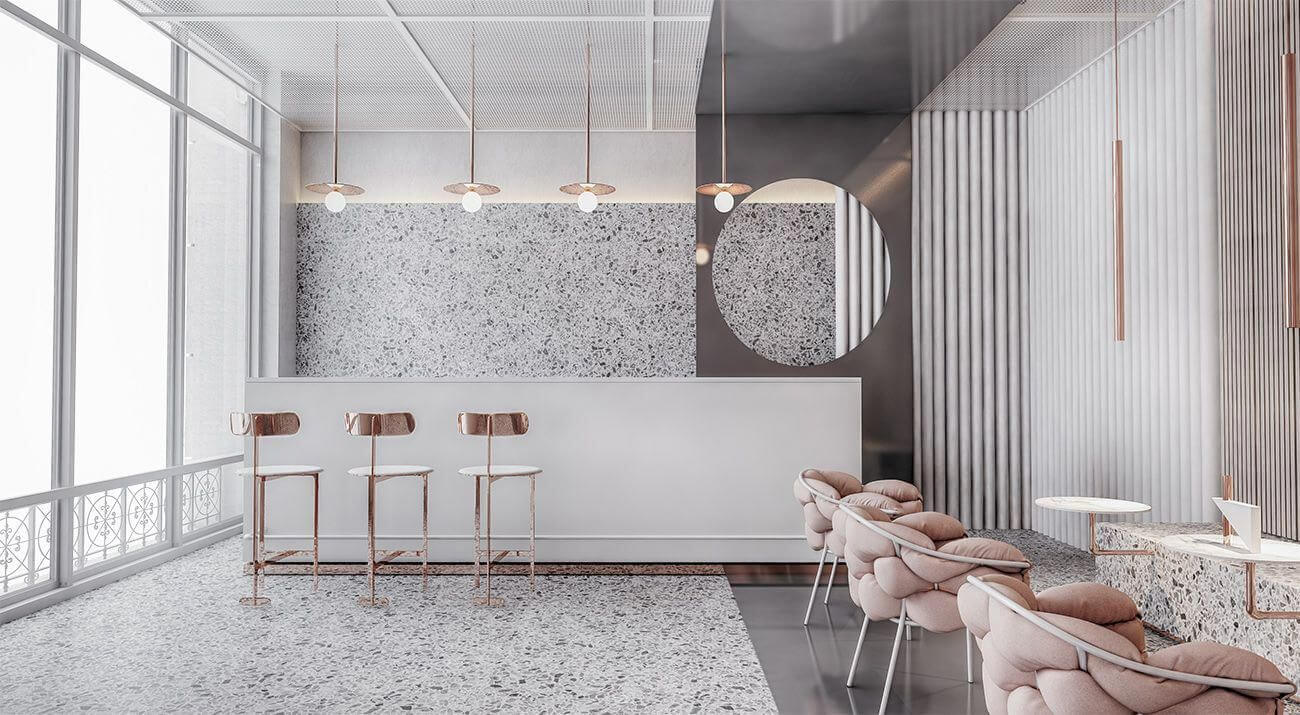 When we mention the use of terrazzo as a part of the main interior design project, we need to take into account that you can and will use it in many places, shapes and forms. This might come off as stunning stairwell or as an amazing floor! Let's take into account this residential building on the north side of Beijing – House P – designed by MDDM Studio.
Meant for a young family, this open floor plan plays with the bright tones of yellow wallas with white furnishings and a special appearance when it comes to colourful terrazzo. A play on tones and energy the terrazzo element comes to complete the rooms. A playful combination that brings together the finishes and the Bright energy of the family residence.
Now, let's take a peek into this Milanese interior design project fickled with terrazzo all over. Designed by Elissa Ossino Studio, from marble artworks to this stunning terrazzo flooring, there's nothing for you not to be stunning by.
The stunning terrazzo flooring comes to bring elegance and sophistication to the modern design project. A perfect play between natural materials and a sense of cosiness, the fragments within the terrazzo composite work perfectly with the golden elements within the room's colour scheme.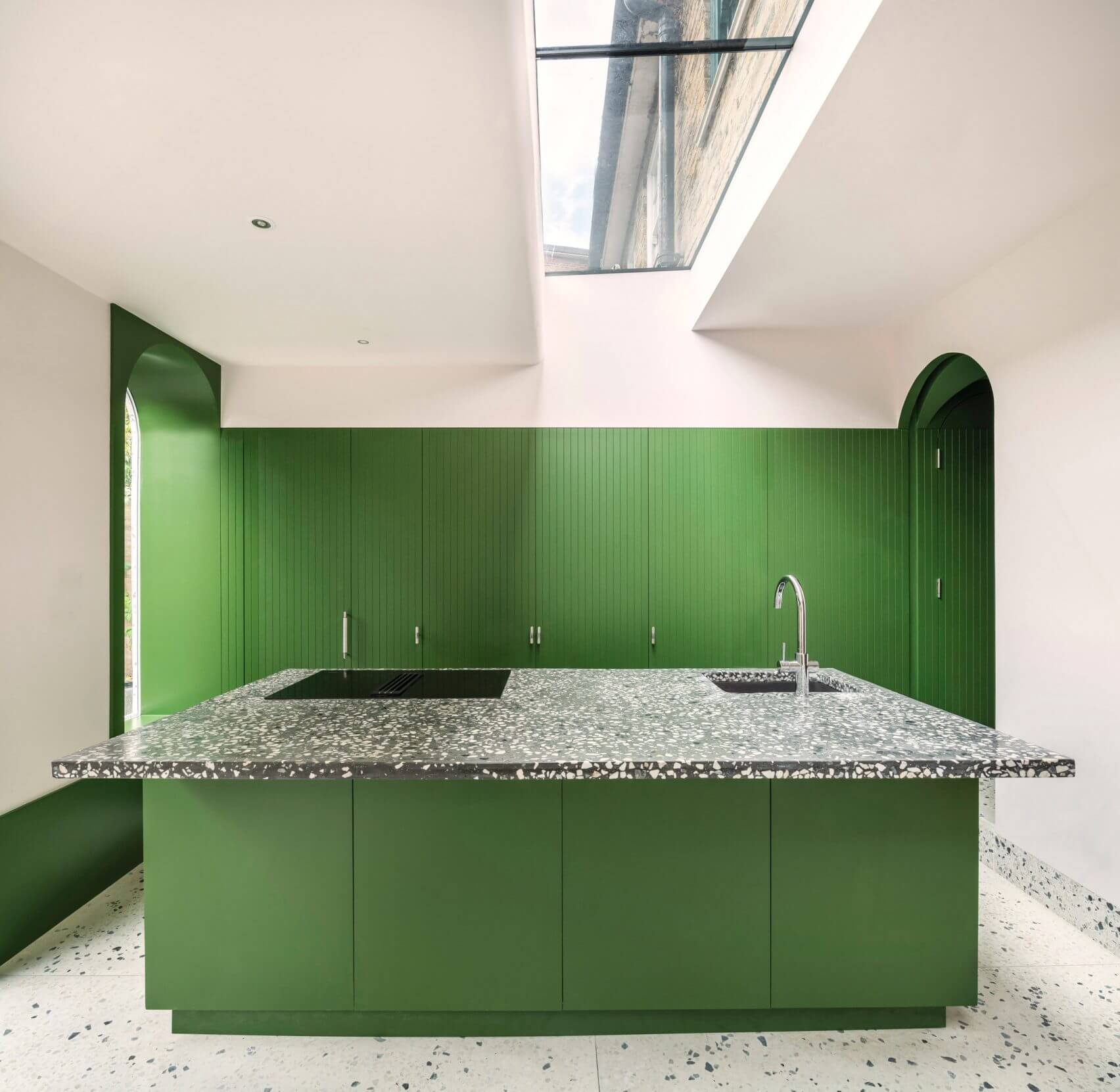 This 1970s house in London is proof that anything is possible. Overhauled by the architecture studio Gundy & Ducker. The architecture studio added an extension to the rear that is clad in marble and terrazzo, meant to have an allure to Georgian fireplace decor.
A modern interpretation of a Georgian house, this modern interior design project in London has terrazzo as a main element when it comes to getting that cosy feeling into the interior design project.
We really hope you liked our article. Feel free to pin all the images to your favorite Pinterest board or to print it and use it on your projects' mood boards. Also, you can visit our Pinterest boards in order to get more inspirations.
Get more ideas for your projects and find functional, stylish, and sizable lighting and furniture choices: