Nina Magon is a chameleon. Some designers are specialist in commercial projects, while other master residential projects. The work of Nina Magon is different. The Houston-based interior designer studio has a wide range of jaw-dropping projects – residential, commercial, and hospitality.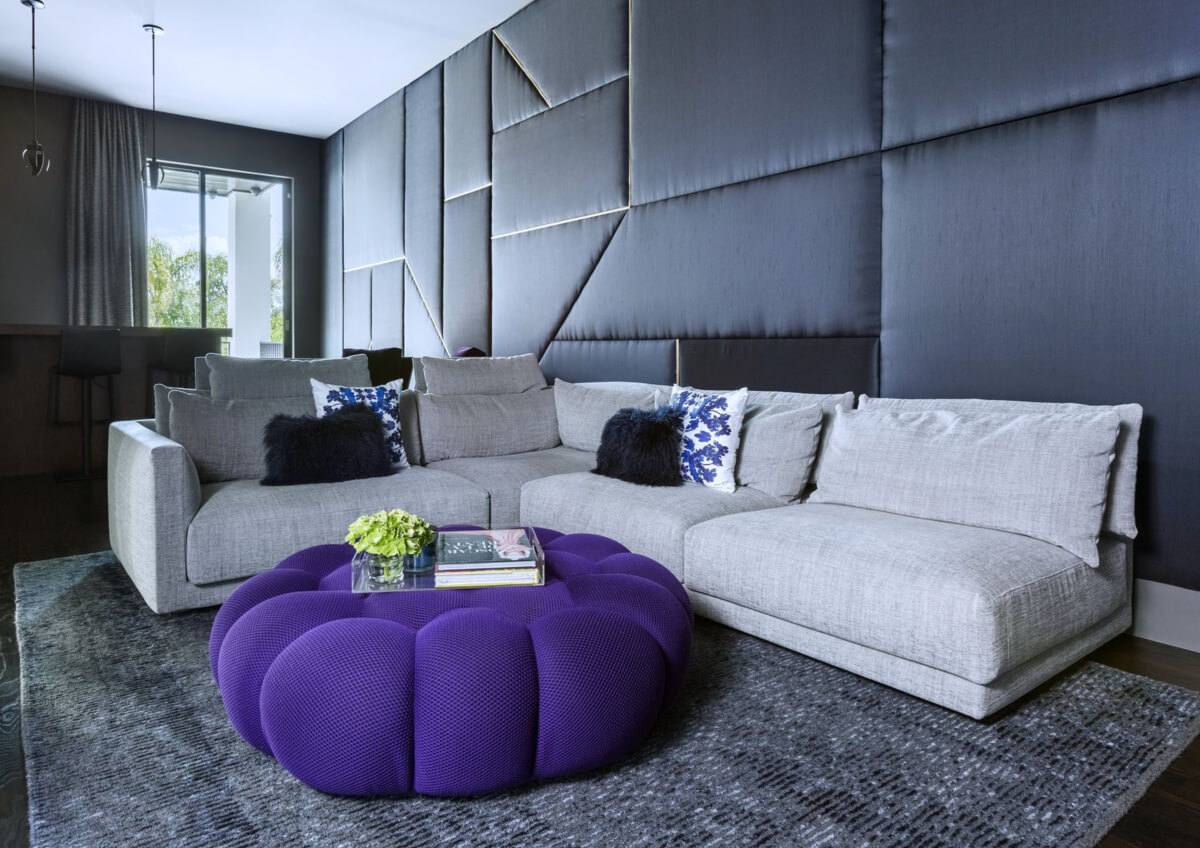 Nina Magon has been featured in distinguished publications around the world. Architectural Digest, Elle Décor, Hospitality Design Magazine, and Wall Steet Journal are some of the names that have recognized the brilliance of the work of Nina Magon.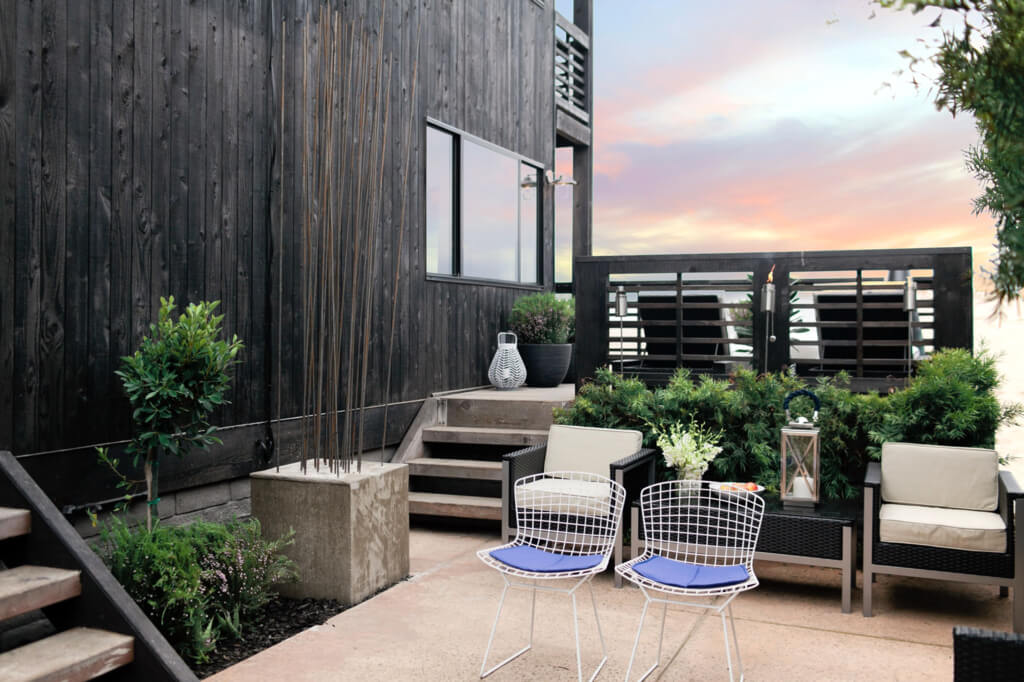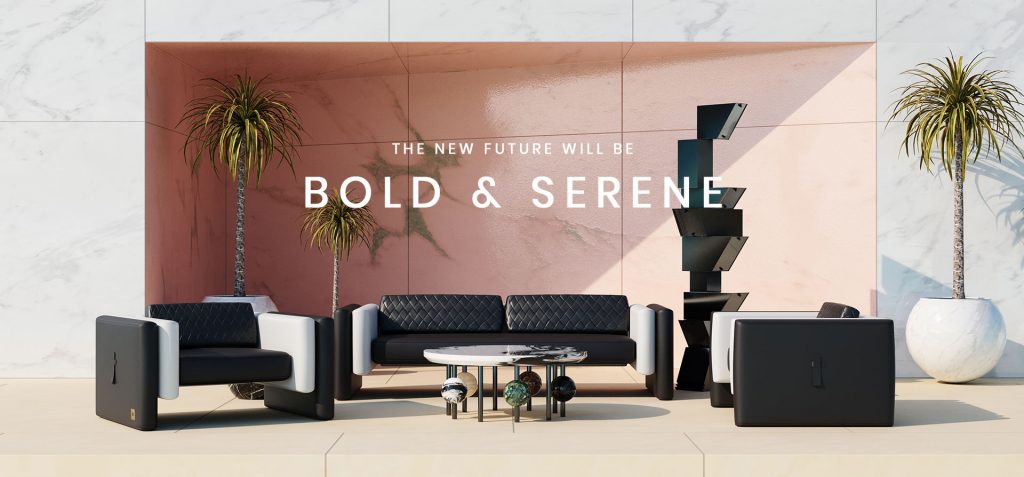 THE WORK OF NINA MAGON
Nina Magon is chamaleonic. Not only in the projects she develops but also in her distinctive interior design style. The work of Nina Magon is eclectic. Taking inspiration from her Indian heritage, Nina Magon developed a unique sensitivity for acknowledging, respecting, and honoring other cultures. Therefore, textured wallpapers, silks and chiffons, and metallic details are often featured in Nina Magon's interior design projects.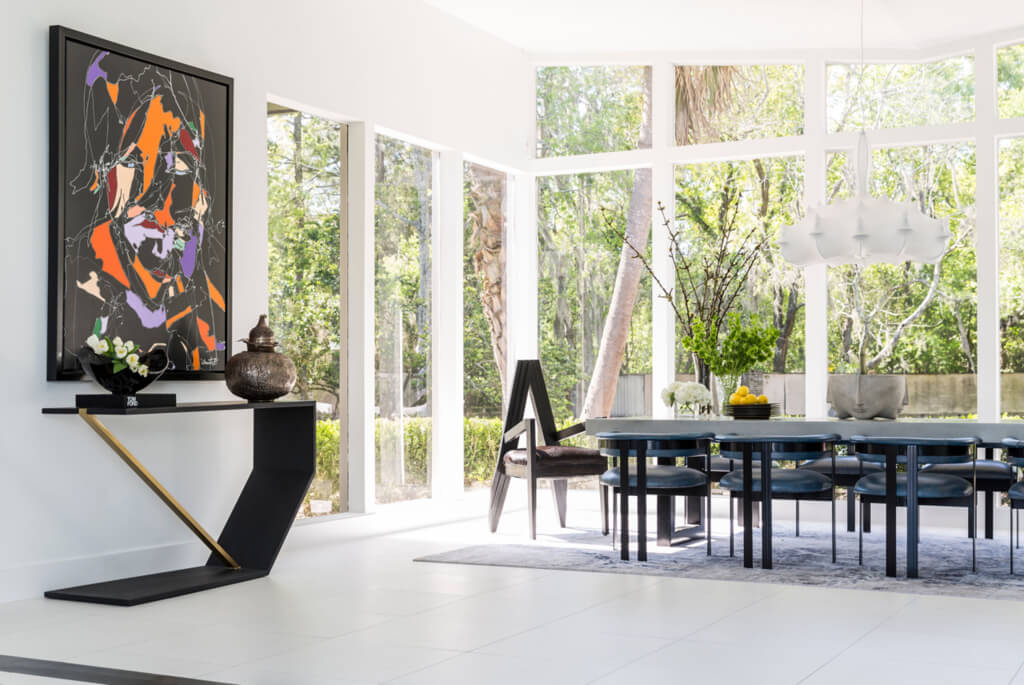 Her team is also a representation of Nina Magon's sensitivity, as well as an appreciation for different cultures. The team of Latin Americans, Black Africans, Chinese, and European artists deliver a singular approach to every project. In other words, Nina Magon's team is a melting-pot. Multi backgrounds and cultural interpretations converge at Nina Magon Studio. As a result, Nina Magon's work owns a unique language.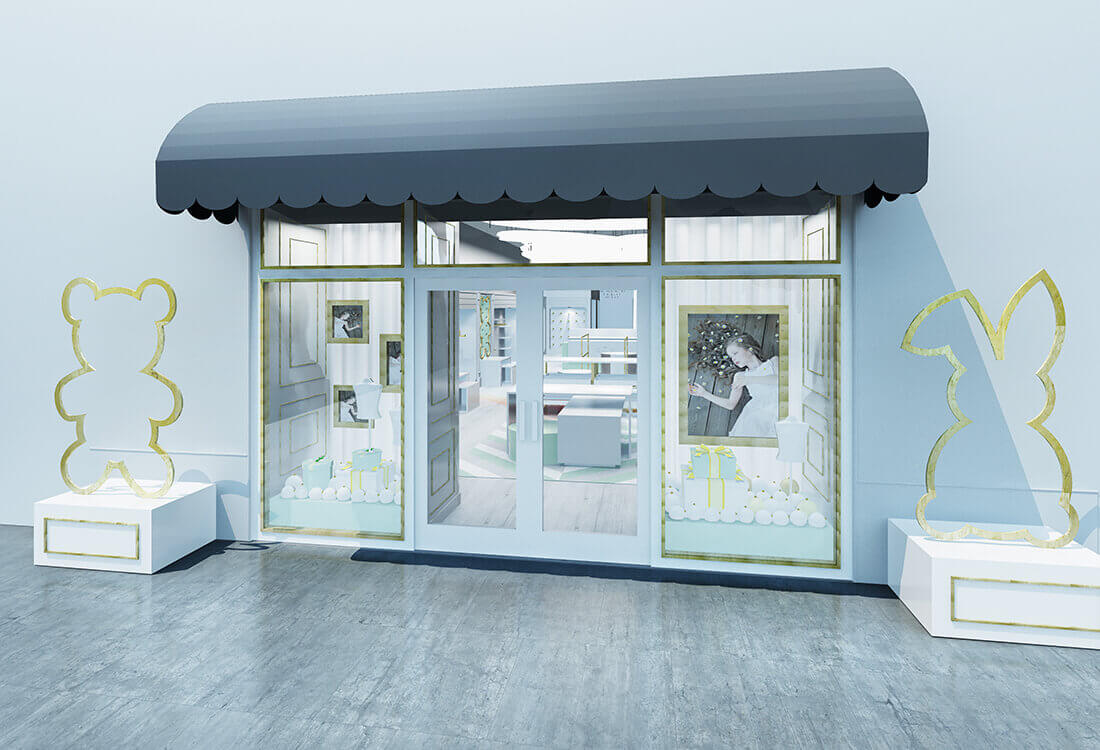 RESIDENTIAL PROJECTS
KIPS BAY PALM BEACH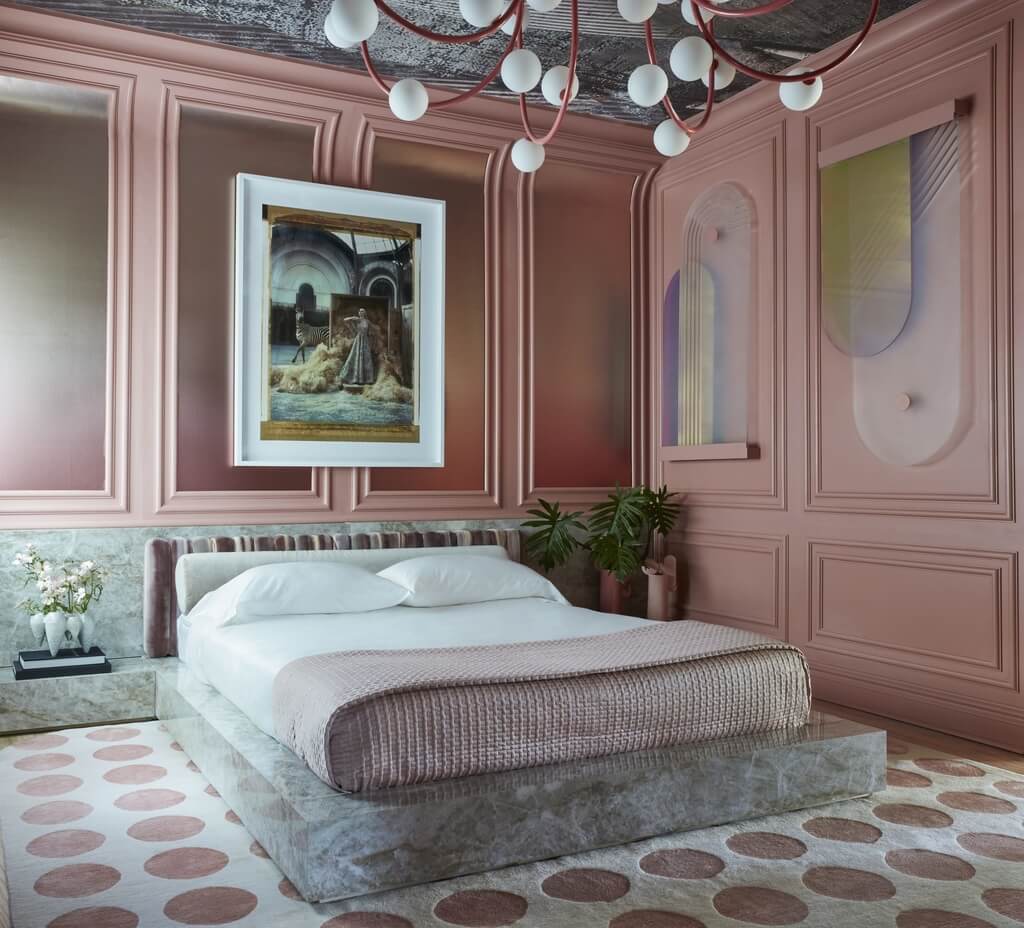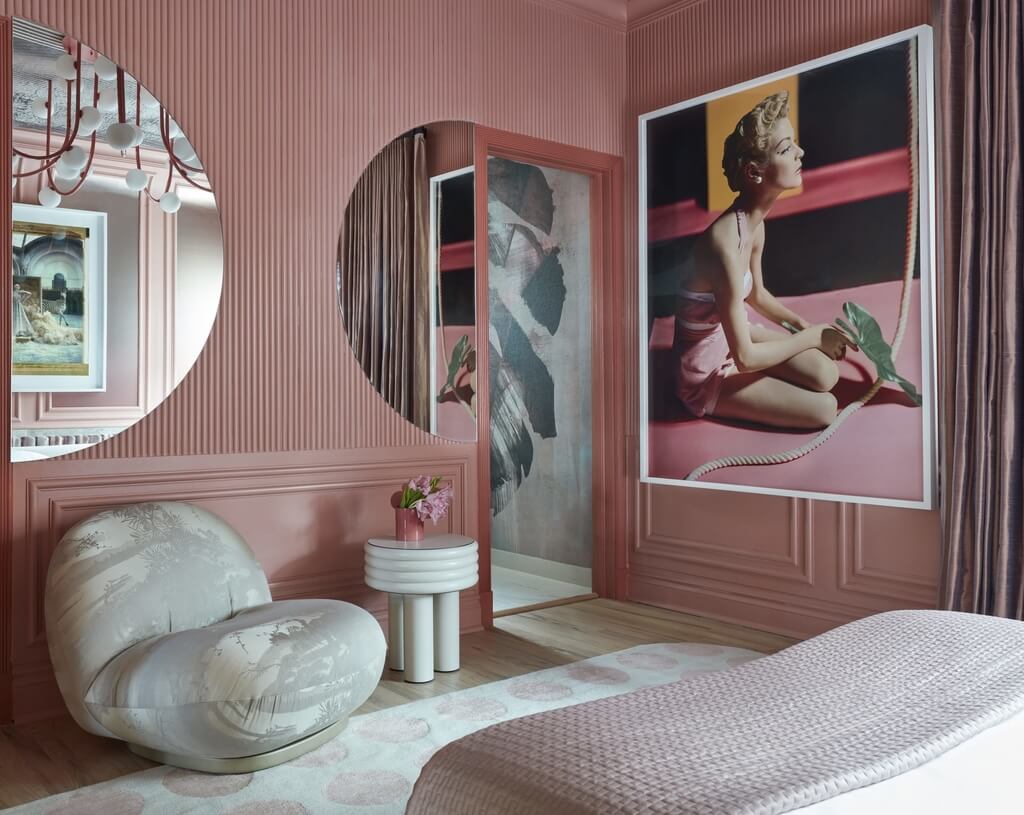 A dreamy pink interior located in Palm Beach. Honoring the pink aesthetic of Palm Beach, Nina Magon Studio creates a residential interior design project which is simultaneously classic and futuristic. Here, Art Deco meets Memphis Design Style.
C RESIDENCE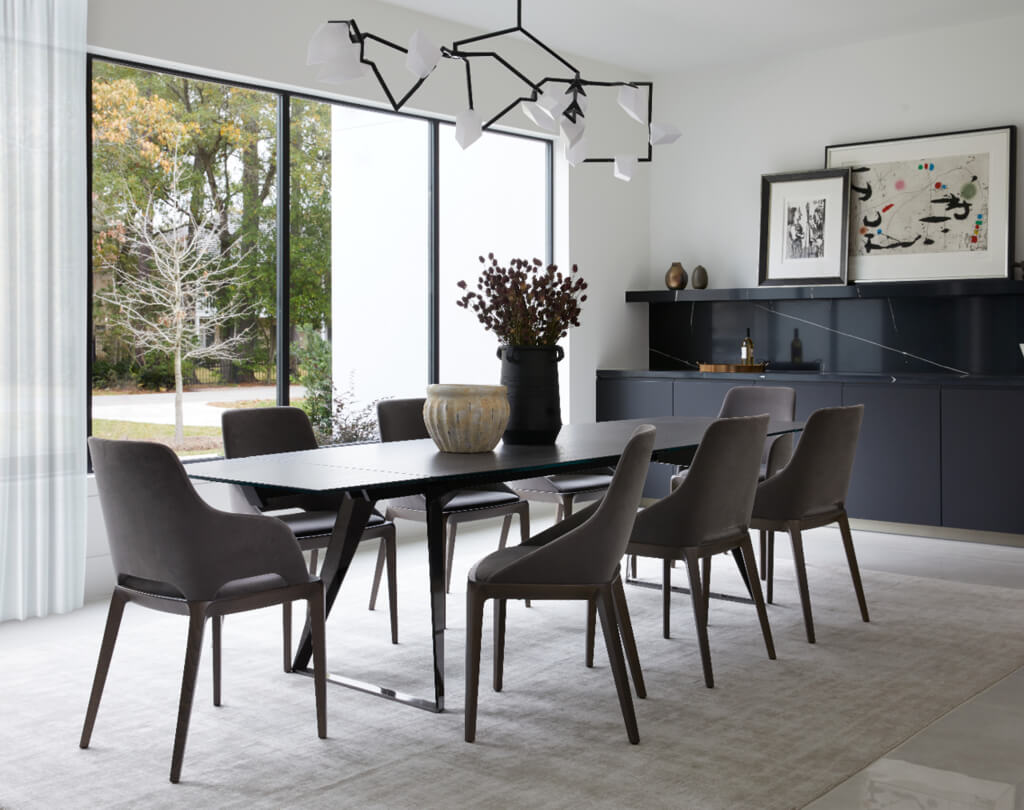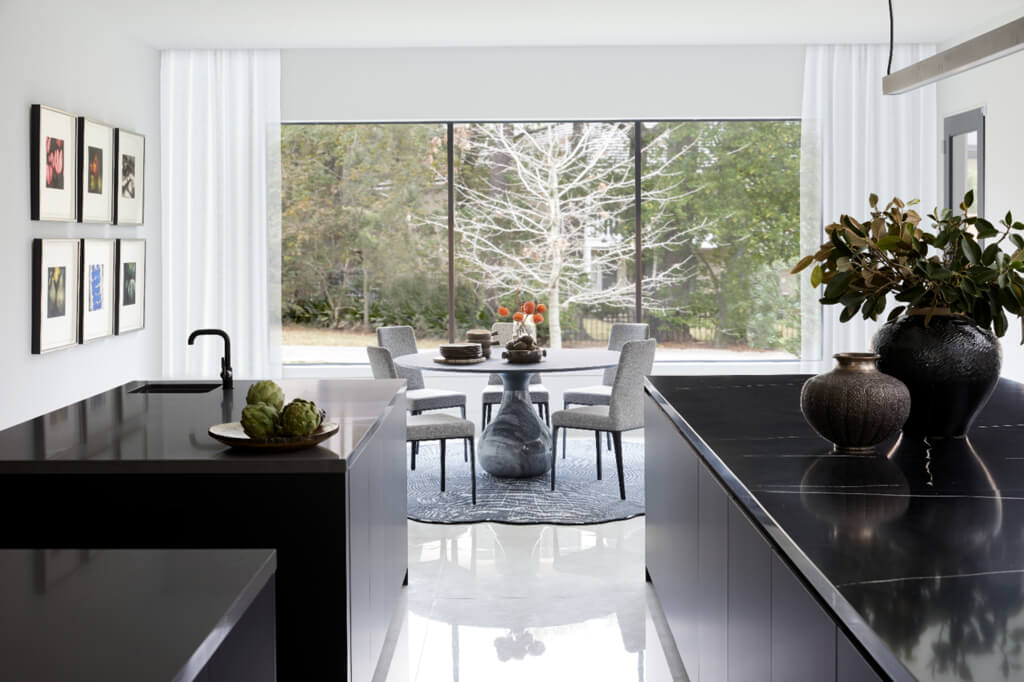 C Residence is a residential interior design project with streamlines and neutral hues. The interior design project is full of dark hues and sophistication. Nevertheless, the furniture and homeware choice of Nina Magon make this house an involving place.
PENTHOUSE AT WESTIN HOTEL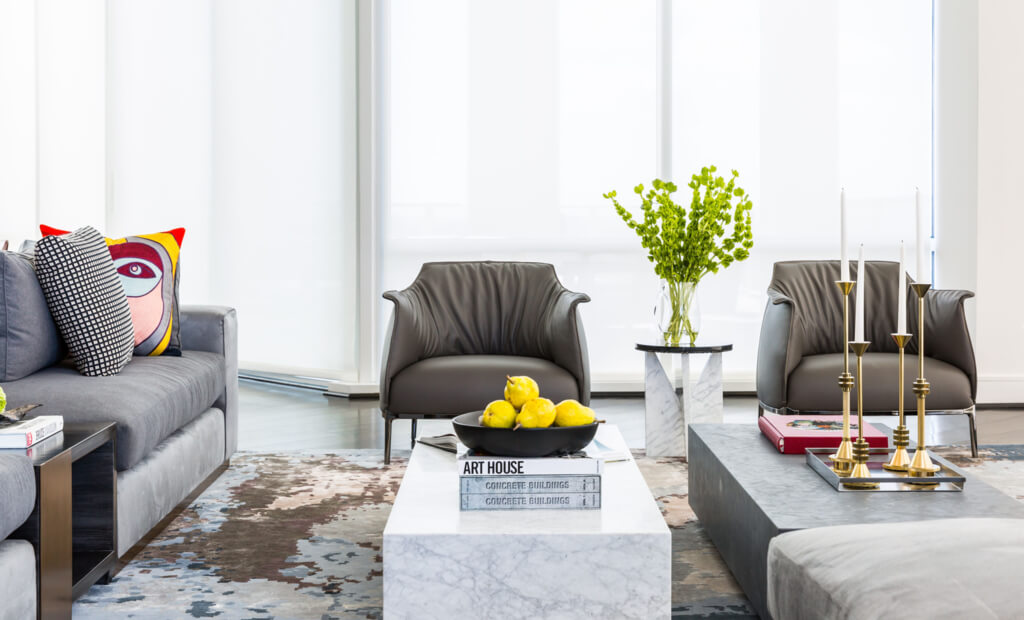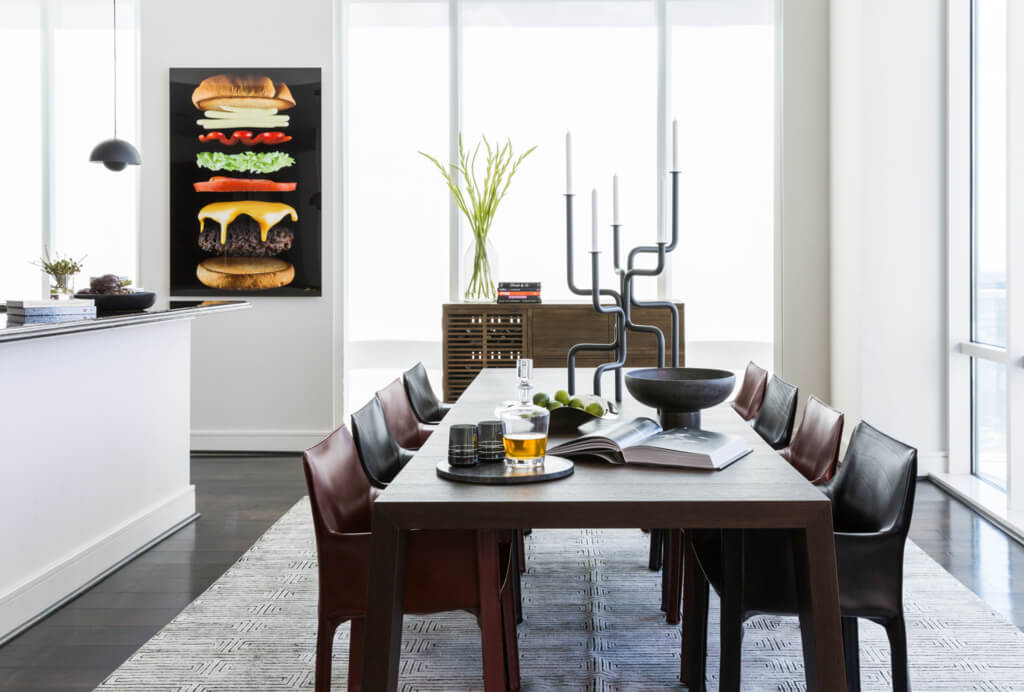 Nina Magon Studio adds pops of color to this eclectic interior design project in natural hues. Therefore, the residential project gets a vibrancy and turns into a modern interior.

COMMERCIAL PROJECTS
MINT BABY BOUTIQUE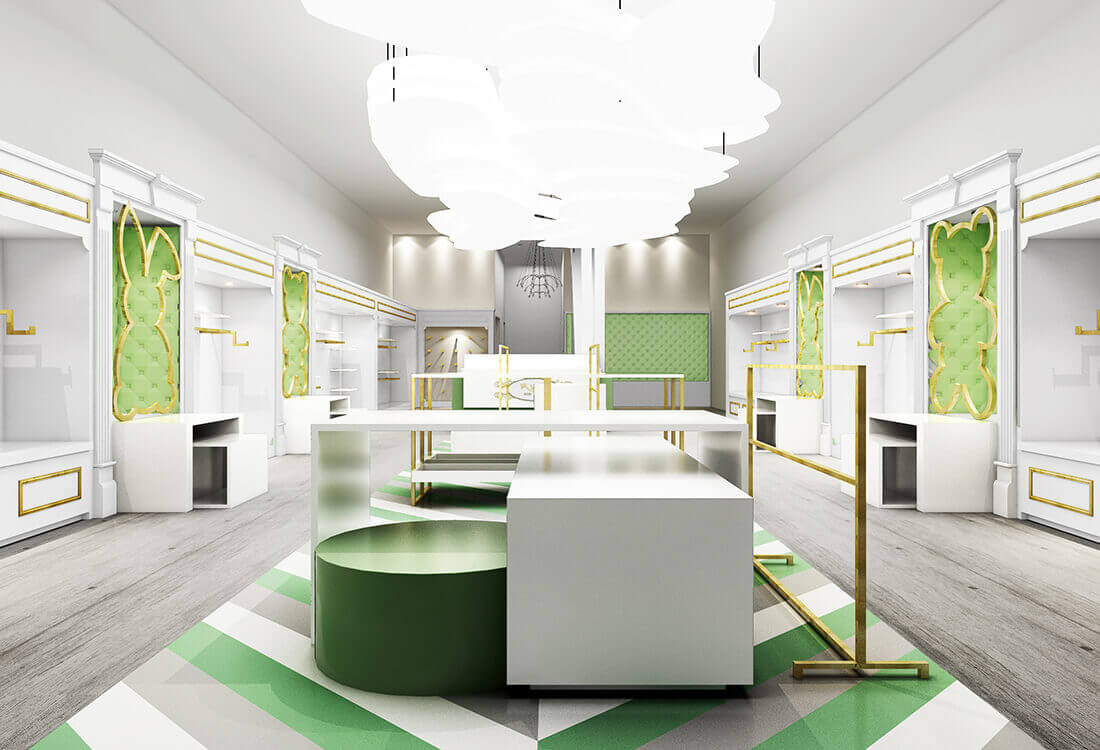 A stunning commercial project for a baby clothes boutique. This commercial interior design project adds modernity to the art deco interior style. Nina Magon Studio uses soft hues, namely white, grey, and mint green. In addition, the golden details make a luxury statement.
MACARON BY PATISSE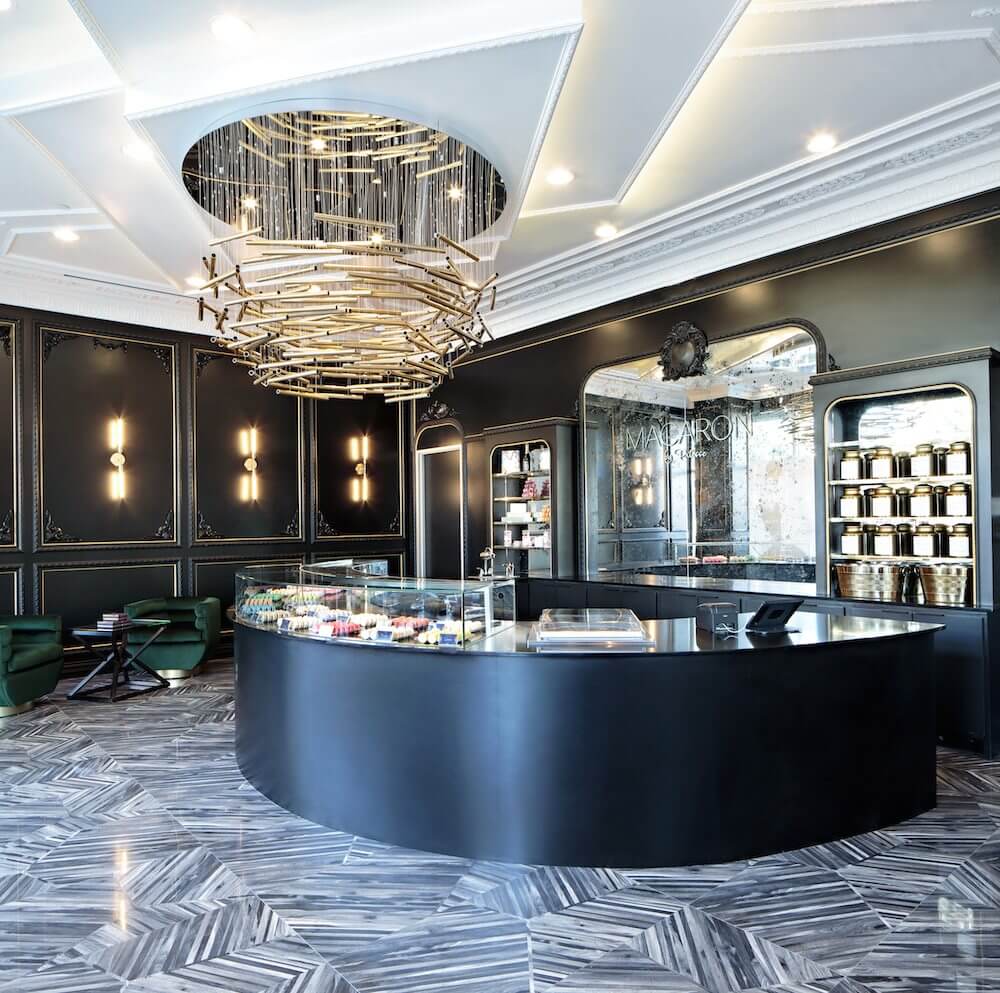 A French-inspired patisserie asks for authentic art-deco glamour. This commercial work of Nina Magon Studio is a journey in time.
MODERNO PORCELAIN WORKS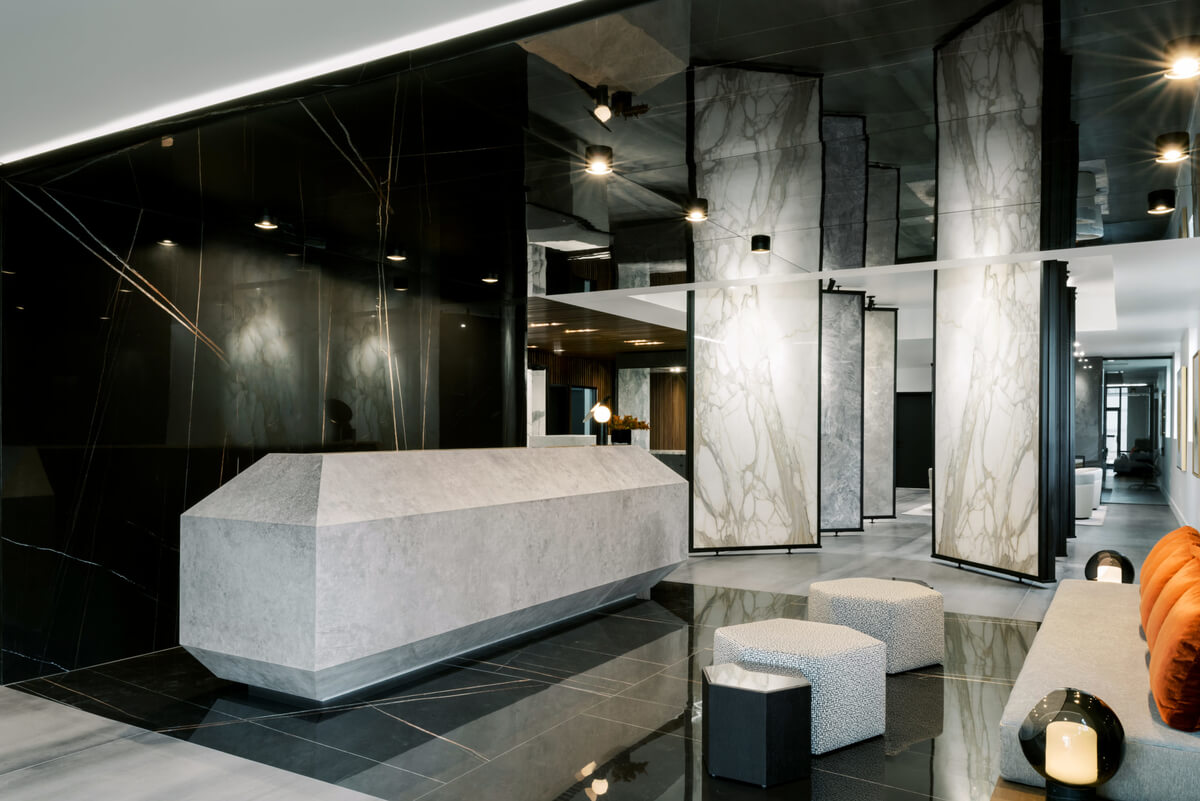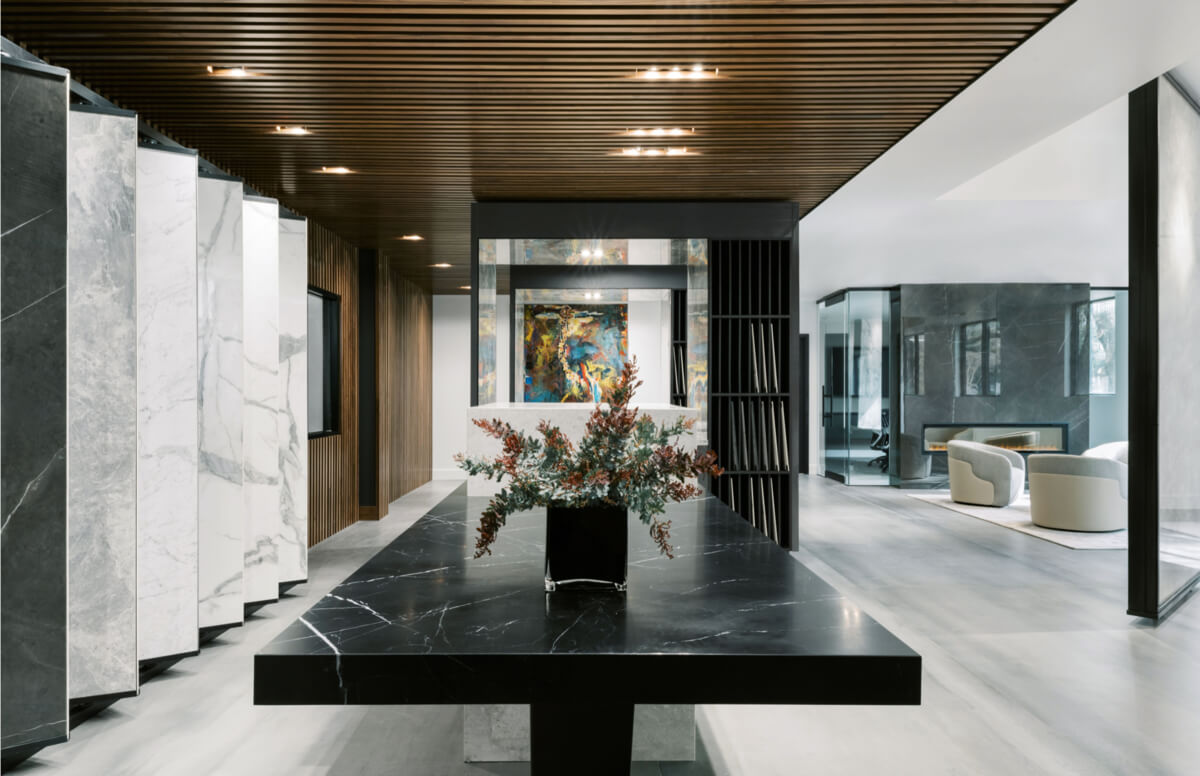 A showroom for Moderno brand which is the epitome of contemporary interior design style. Nina Magon matches the texture of marble with wood. The end result is an imposing yet inviting commercial space.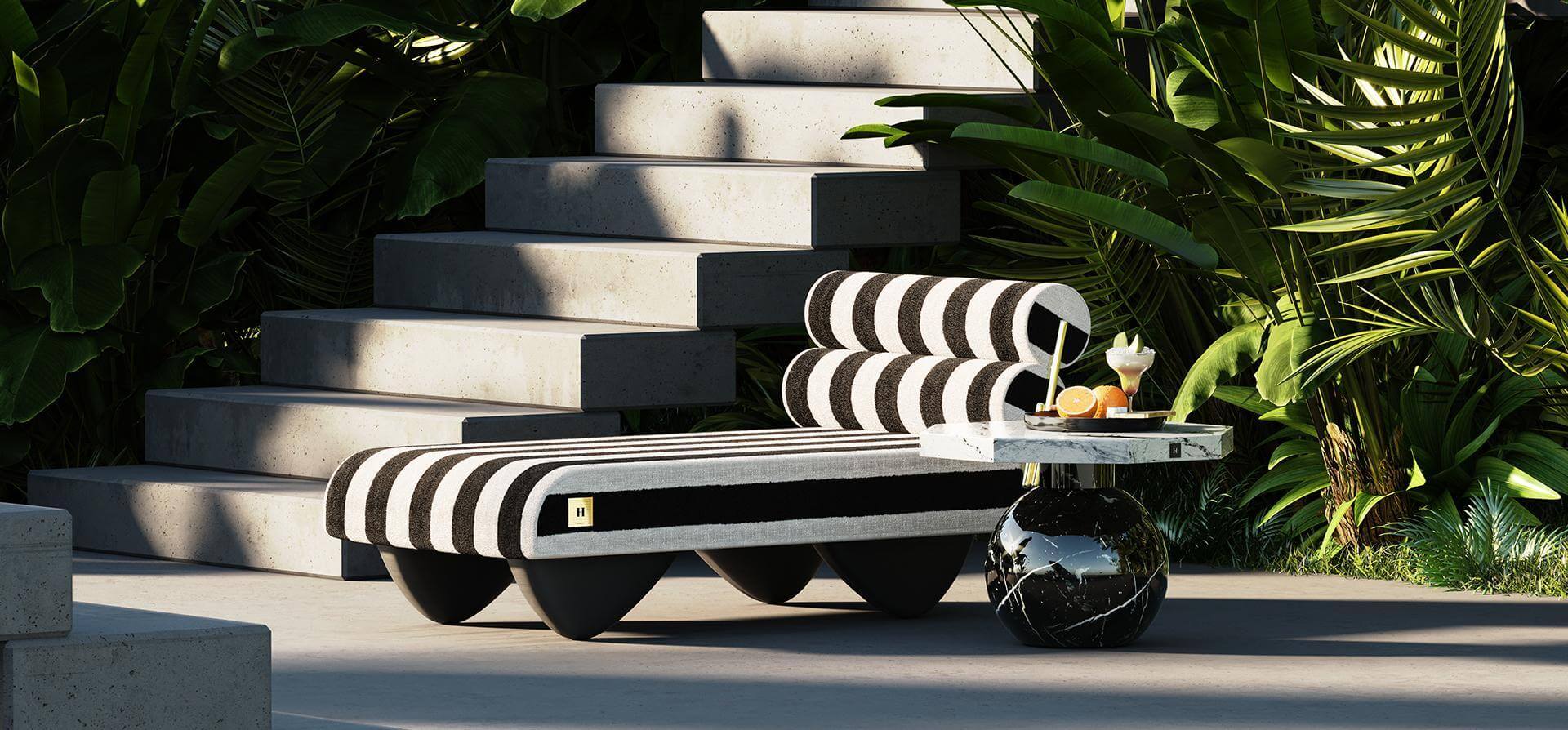 HOSPITALITY
SOLAYA SPA | SALON BY HOUSTONIAN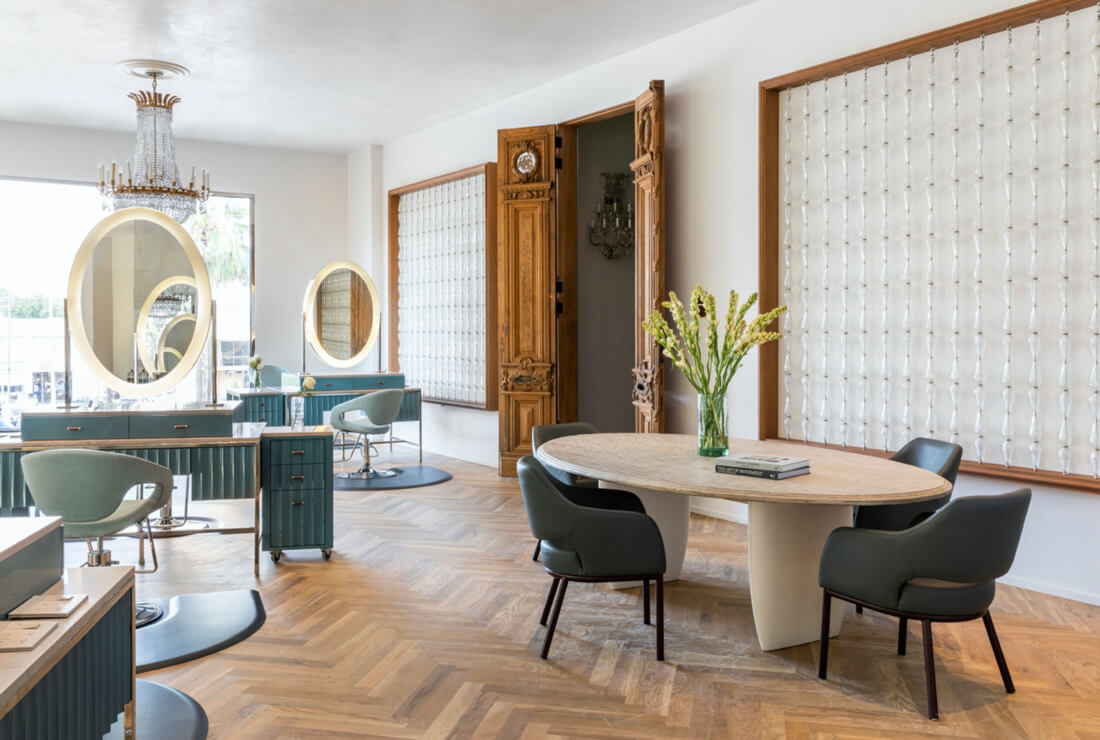 The work of Nina Magon regarding hospitality is described as Haute Hospitality. In her hospitality interior design projects, Nina Magon is also eclectic. As we can see, this Spa has art deco flair and soft hues combined with modern furniture.
LUXURY HOTEL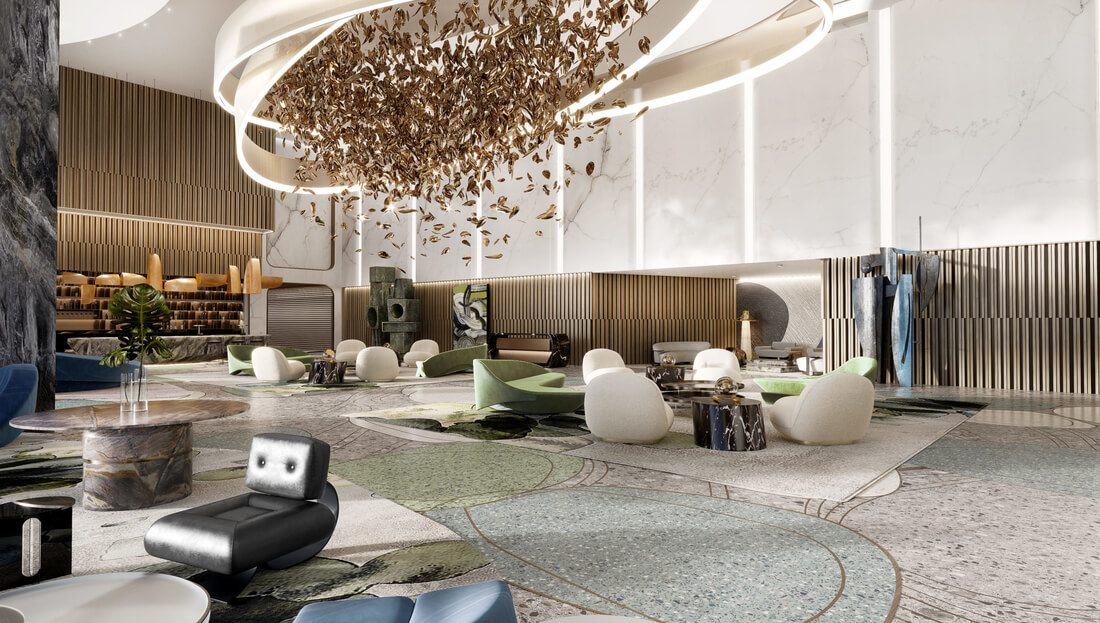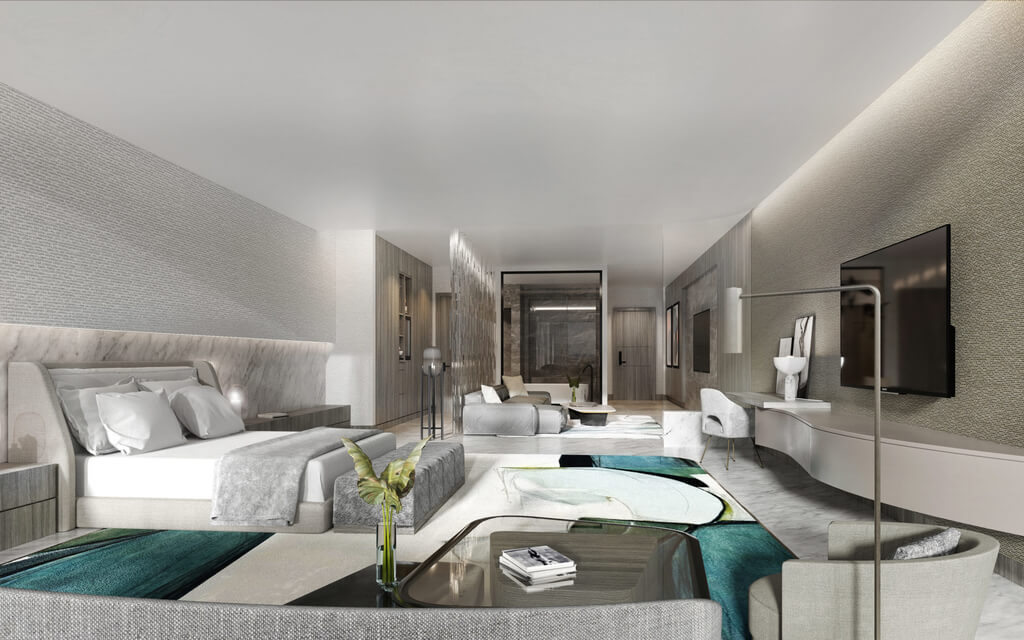 This is a proposal from Nina Magon Studio. In this luxury hotel, the interior design studio designs a lobby that mixes art deco terrazzo floor with timeless vintage furniture. In addition, there are several conversational areas with modern furniture. Unsurprisingly, the work of Nina Magon includes eye-catching sculptures and an imposing suspension lamp in gold. On another hand, this luxury hotel has contemporary suites, almost futuristic. A project which is not only aesthetically pleasing but also the materialization of such a diverse team.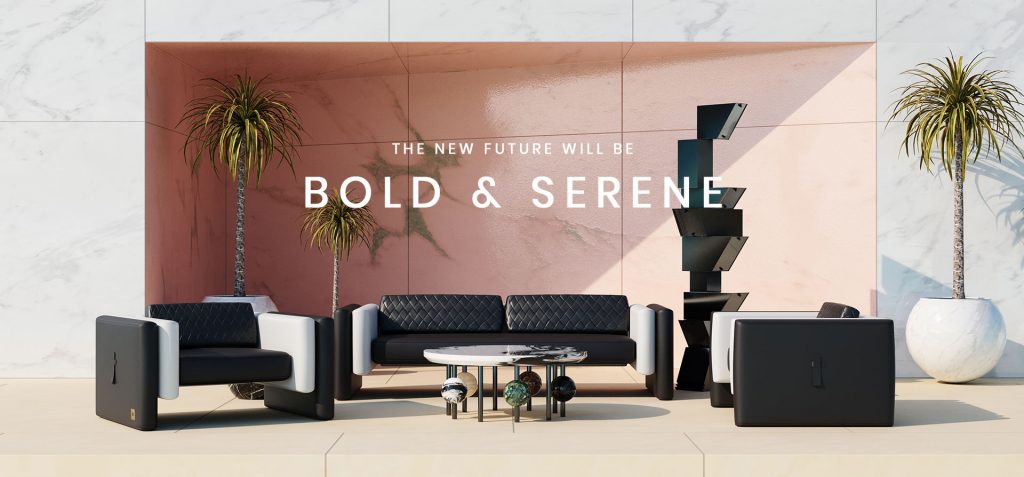 What is your favorite work Nina Magon Studio? Pin it and allow yourself to be inspired by such a creative interior design team. You can also learn how to design interiors with art deco glamour like Nina Magon here. In case you're looking for discovering more about Nina Magon's work, please visit their website.
Photo taken from Nina Magon Website