Are you looking for some hotel bathrooms interior inspiration? There is more to hotels than just cushiony-soft beds and first-class service: swoon-worthy design is right at the heart of many hotel properties worldwide.
We make a compilation of the world's most spectacular hotel bathrooms, from blow-out styles in the Maldives to Kenya and Paris. So whether you are planning a summer holiday or just want to snoop through the doors of some of the world's most beautiful hotel bathrooms, these are worth adding to your travel wish list.
Milaidhoo, Maldives
Showering with the ocean glistening in the background is by far the best excuse to set your alarm early. With hanging rose gold-rimmed mirrors, marble surfaces, and raised sinks, the bathroom at Milaidhoo in the Maldives is worth traveling the 13-hour flight for.
The Mandrake Hotel, London
Have you ever seen a bathroom more glamorous? With an intelligent chaise lounge chair, sizeable white dressing table, and full-sized gold tree with feathers, it is unlike anywhere you have ever seen before. You will want to request this suite when booking the best overnight stay in the city.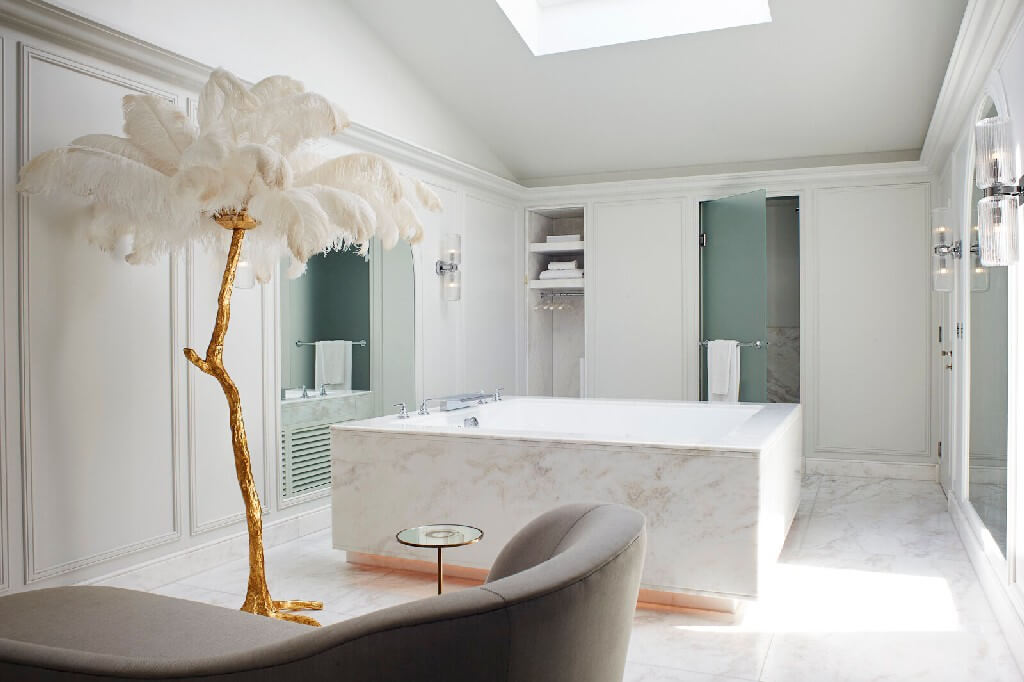 L'oscar Hotel, London
This bathroom is like a set from a classic Hollywood film. L'oscar, the scene-shaking hotel in Holborn, has been keeping the crowds coming since it first opened in May 2018. The stays here are pricey but incredibly worth it. With bathrooms this beautiful, you really will never want to leave.
Sasaab, Samburu, Northern Kenya
For a castaway paradise trip, head to Sasaab in Northern Kenya. You will instantly fall in love with its Moroccan feel, clean white interiors, and thatched roofs. The bathroom is just as spacious as the other rooms themselves. Crafted from white stone and pepped up with lime green accessories, it is any design lover's dream.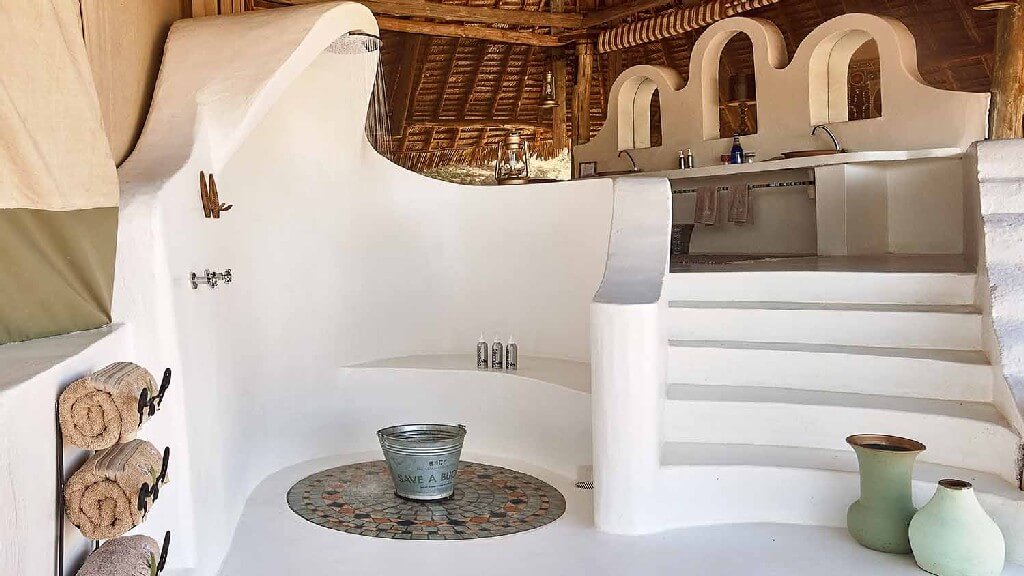 Le Royal Monceau, Paris
This mirrored bathroom at Le Royal Monceau in Paris is a complete dream. A large free-standing bath, matching sink, and plenty of bright lighting make it a bathroom you will never forget.
University Arms, Cambridge
Polished concrete, geometric tiles, gold accents. Bathrooms do not get much brighter than this. Book into the University Arms in the heart of Cambridge and head straight for the bathroom upon arrival.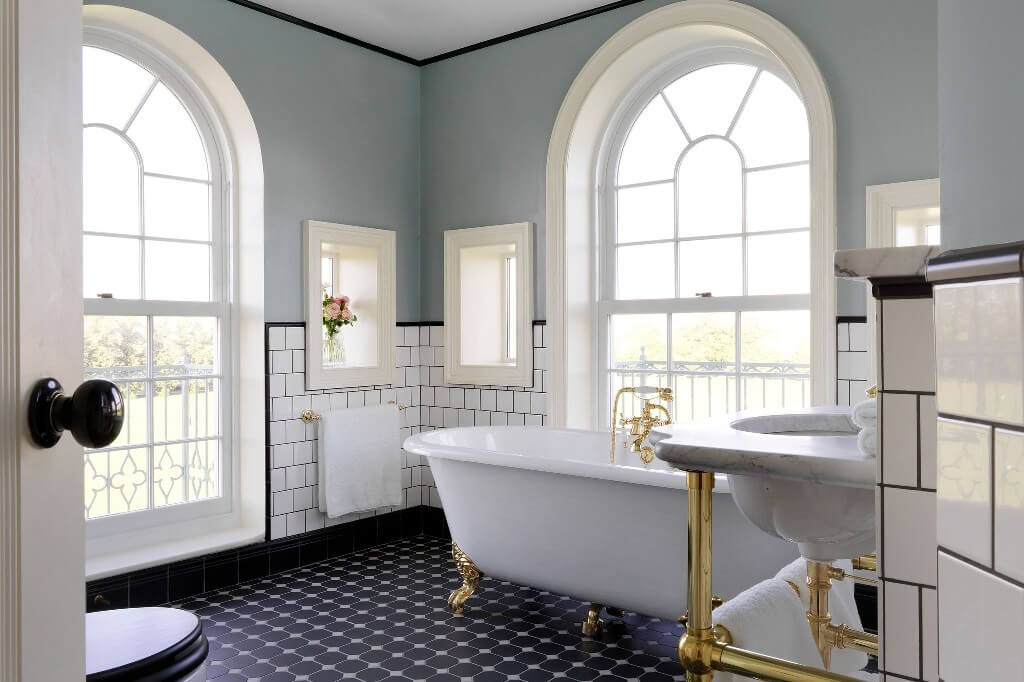 Six Senses Krabey Island, Cambodia
Escape the summer holiday crowds and head to Krabey Island. A go-slow, intimate resort owned by Six Senses. Expect utter seclusion, minimalist chic, and contemporary design. The bathroom overlooking the silky ribbons of sands and tall lush trees is considered one of the best in the world.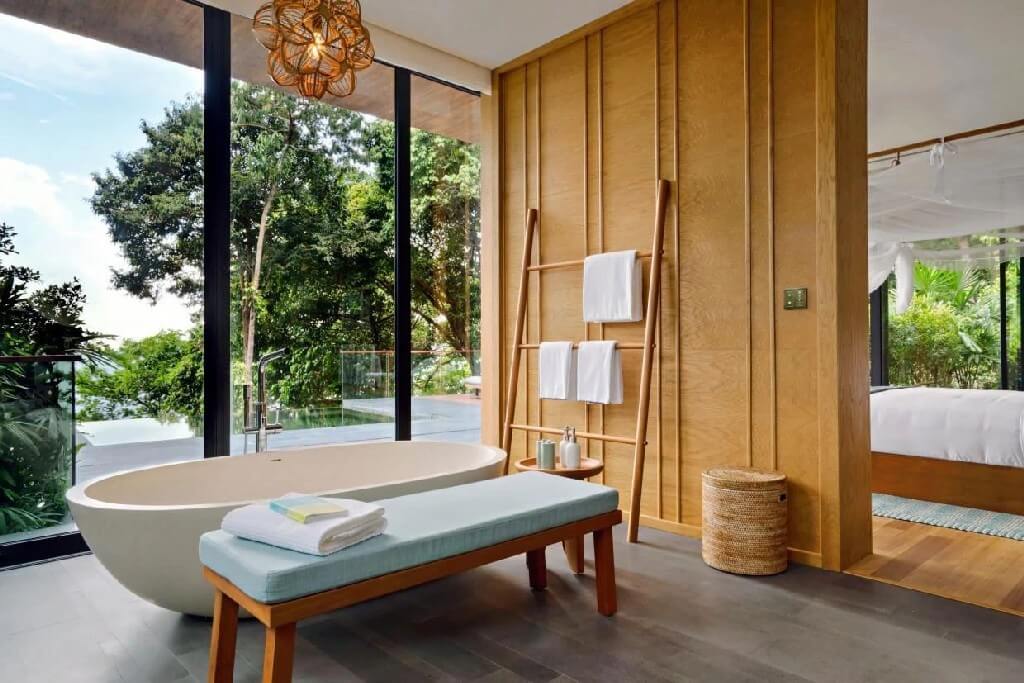 Brach Paris, Paris
We love the beautiful marble his-and-hers sinks at the Brach hotel in Paris. The interiors at this place are seriously cool. You will be sure to leave feeling inspired and want to redesign your bathroom at home to look just like it.
i-Villa, Indonesia
This all-glass bathroom creates a light-filled room that oozes with character. Relax in the tub, and you will be able to watch the sunset from the window beside you.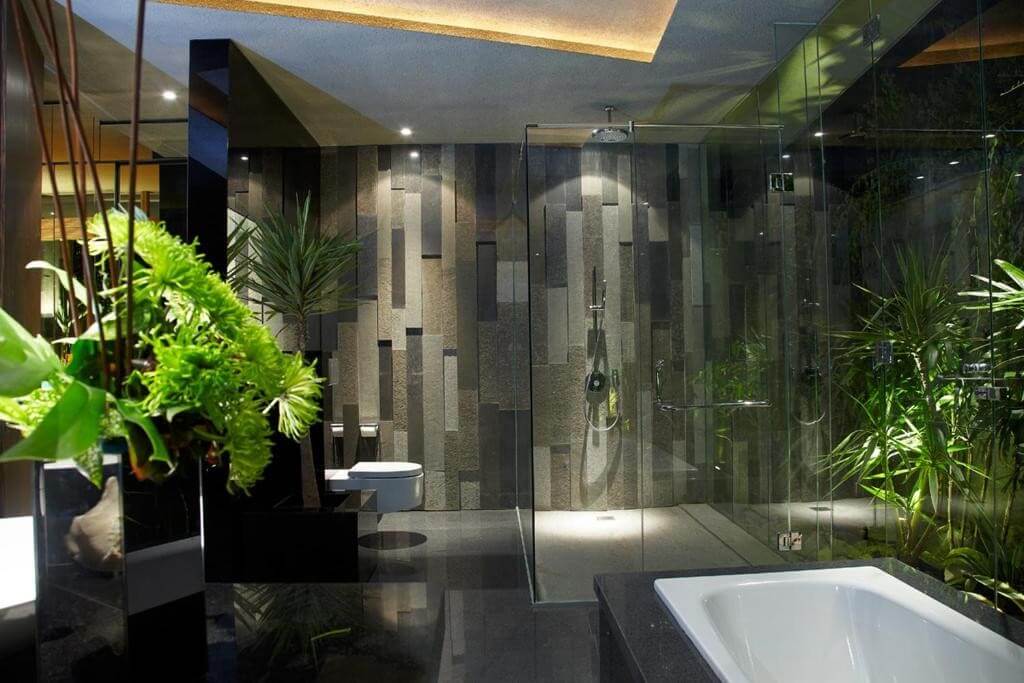 Hotel Esencia, Tulum, Mexico
Situated half-outside, half-inside means you can fully unwind with the birds chirping in the background. Palm trees provide privacy, while the white stone wall creates a shield from the blazing sun.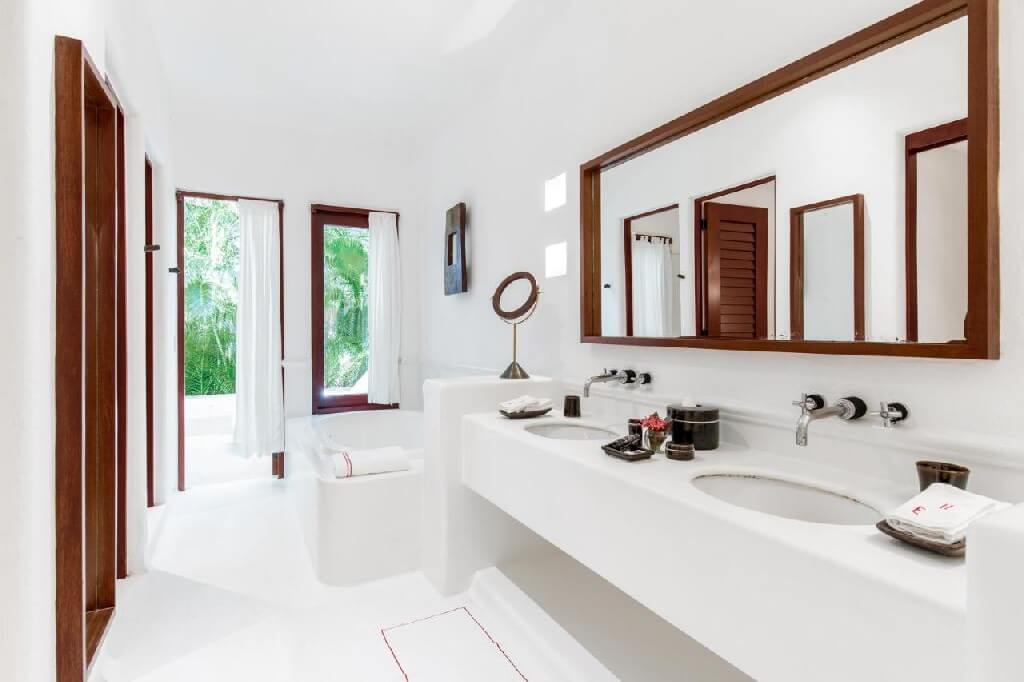 We really hope you liked our article. Feel free to pin all the images to your favorite Pinterest board. Meanwhile, you can also visit our Pinterest boards to get more inspiration.
Get more ideas for your projects and find functional, stylish, and sizable lighting and furniture choices:

Source: House Beautiful