They're gangsters and they're trendsetters. Peaky Blinders season 6 is the reason why yellow sofas are trending.
Peaky Blinders' sixth and final season released on British TV channel BBC One and BBC iPlayer came full of surprises – and one of them is the newest and hottest obsession of interior design lovers – the yellow sofa. The micro-trend emerged after everyone's favorite Tommy Shelby (Cillian Murphy) flew to New York and visited his cousin Michael Gray's wife, Gina Gray (Anya Taylor Joy). In a scene full of tension between the protagonist and the antagonist, our attention lies on Gina Gray's mesmerizing couch, a velvet yellow sofa that remarks the 1920s and 1930s elegance that Peaky Blinders got us used to.
But what is so special about Gina Gray's yellow couch and yellow sofas in general? And why it did instantly become an interior design micro-trend?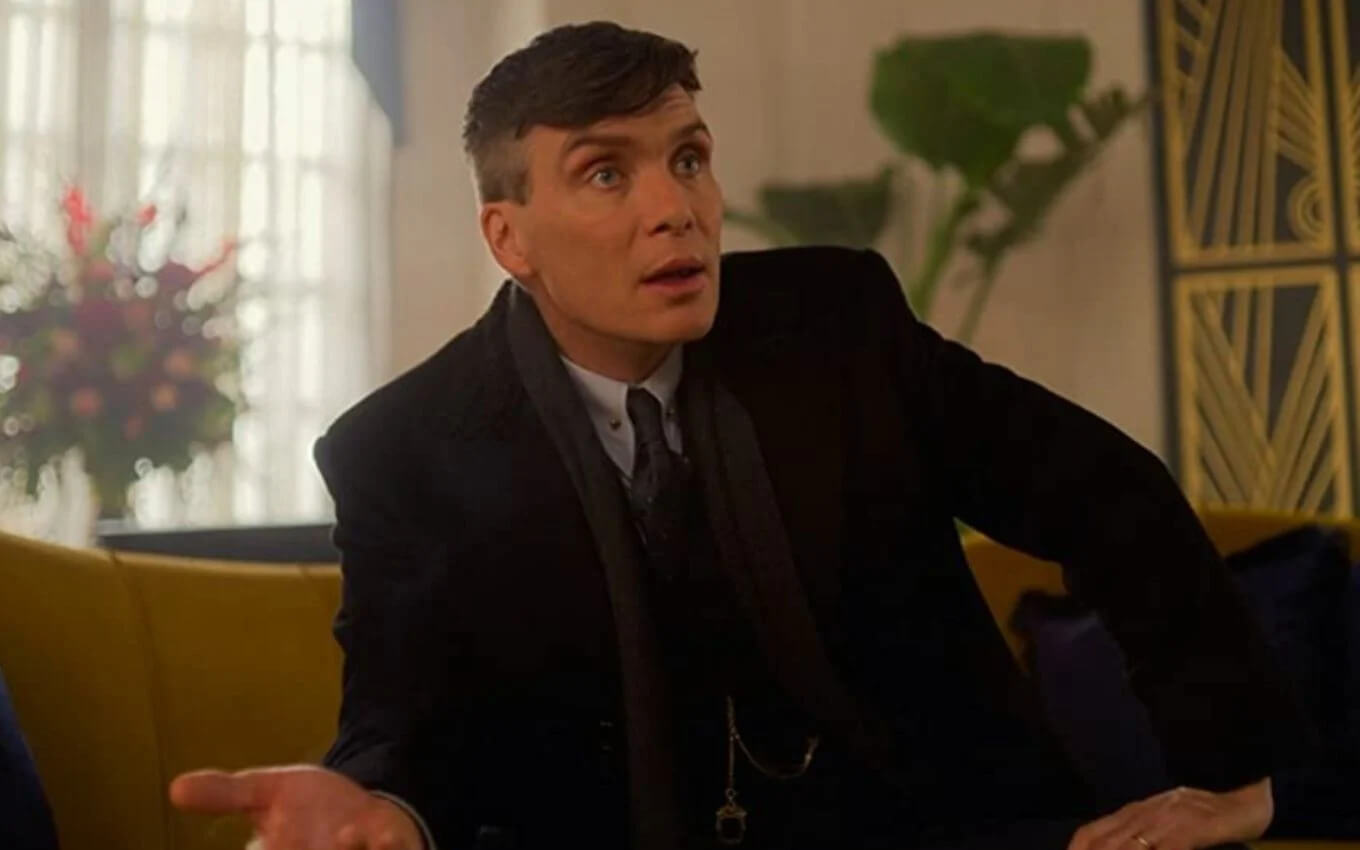 FIRST THING FIRST: WHAT IS A MICRO-TREND?
A 'trend' is the direction in which something is developing or changing – an aesthetic, a way of living, even a consumer behavior – establishing the popularity of a specific tendency, object, or lifestyle and usually last 5 to 10 years. For instance, biophilia is a trend. Since the pandemic outbreak people have been tying their connection to nature, in interior design it is expressed by incorporating plants and greenery indoors. It could have been a micro-trend, but it remains a demand of clients, eventually becoming a new way of living.
A 'micro-trend' is then a tendency that booms rapidly and usually only last 3 to 5 years. Since the first episode of Peaky Blinders' season 6, yellow sofas are the ultimate 'objet du désir'. But how did they become the latest micro-trend? Micro-trends depend on the public's exposure to them. Social Media, especially Instagram and Tik Tok, reach a wide range of public shortly and easily dictate what's on and what's off.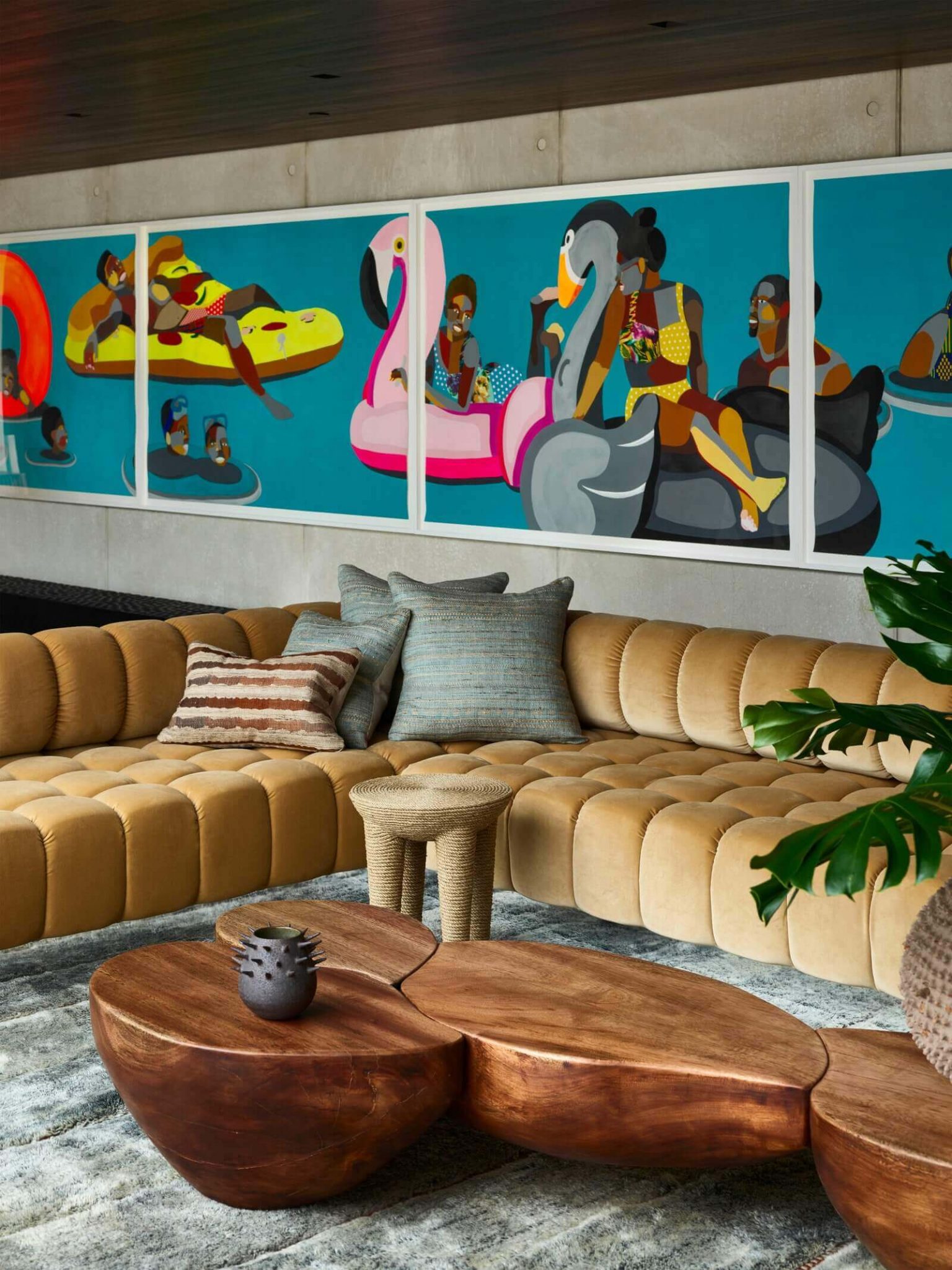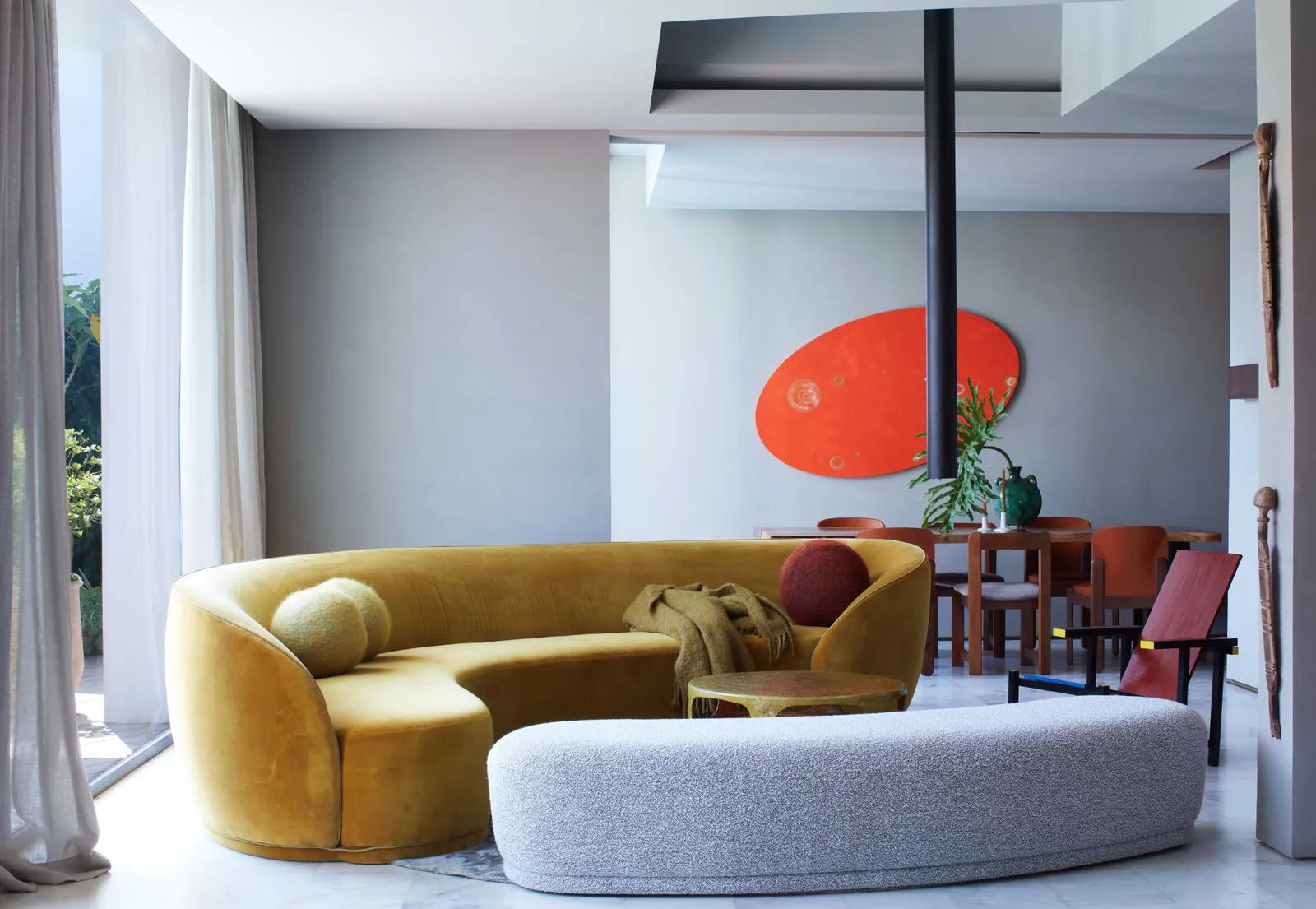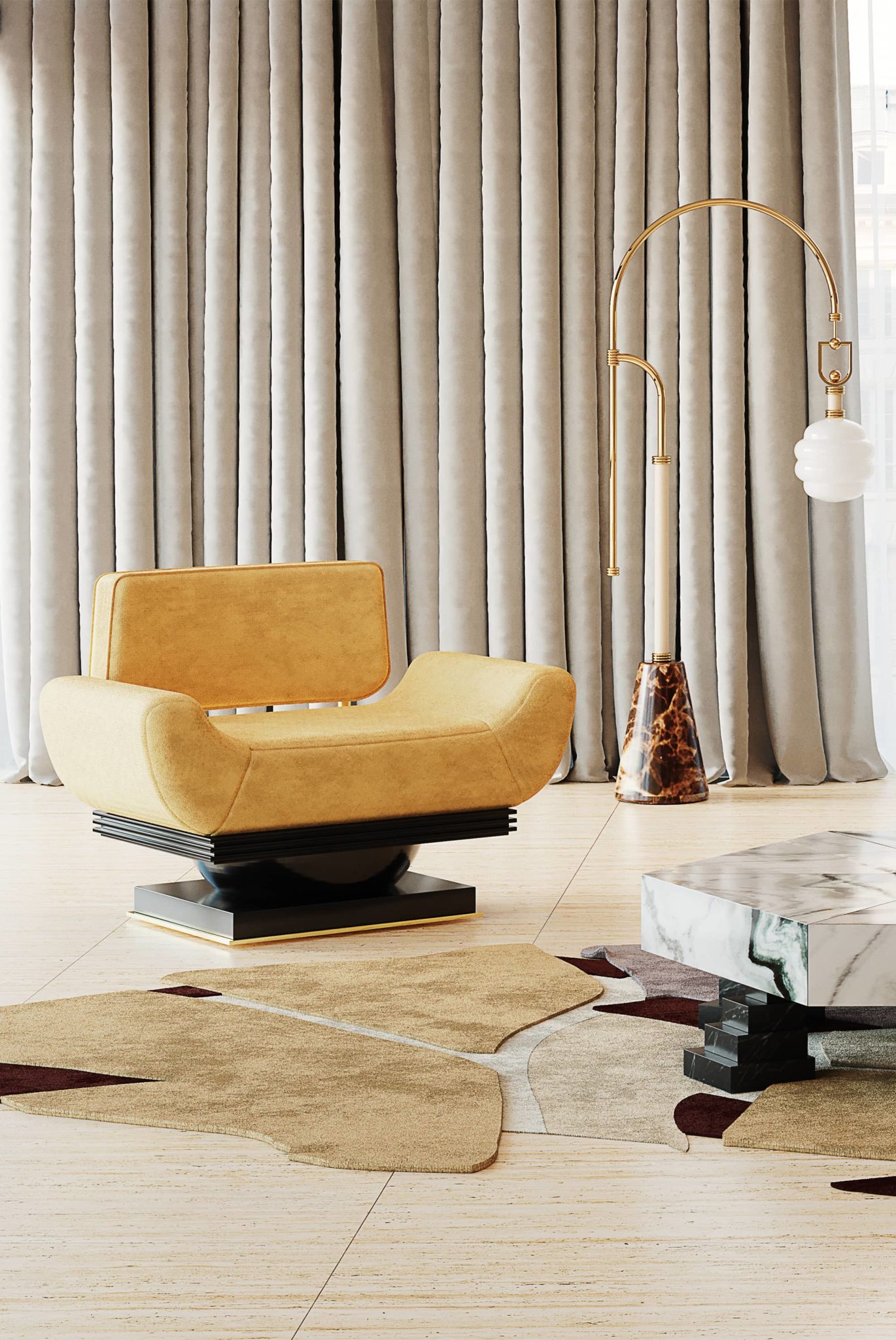 WHY ARE YELLOW SOFAS TRENDING?
What is so special about yellow sofas? Yellow is, among the vibrant 2022 spring colors, the happiest one. Yellow is joyful, optimistic and vivacious. In turn, sofas are from afar the most important element of a living room, which happens to be the heart of the house. Maybe these are the reasons that got us so compelled by Gina Gray's art deco sofa. But there are more reasons to love a yellow couch.
1. YELLOW SOFAS IMPROVE MOODS
Yellow furniture and homeware irradiate happiness and good vibes, according to color psychology. Being the main character of the heart of the home, a yellow couch will elevate the mood of your home.
2. YELLOW IS A VERSATILE COLOR
A bright yellow sofa is perfect for a mid-century modern interior design but also for a bohemian interior style. On the other hand, a mustard yellow sofa complements an art deco style living room, like Gina Gray's.
3. CITRIC SOFAS ARE A STATEMENT PIECE
Yellow is not for everyone, only for bold personalities who aren't afraid to go further in their comfort zone.
4. ZESTY SOFAS ARE UPLIFTING
A yellow sofa is uplifting. Not only do they improve moods, but also bright up homes on gloomy days. Furthermore, yellow is associated with peak spring and summertime, when our best memories are set. Snugging on a yellow sofa will always make you feel better.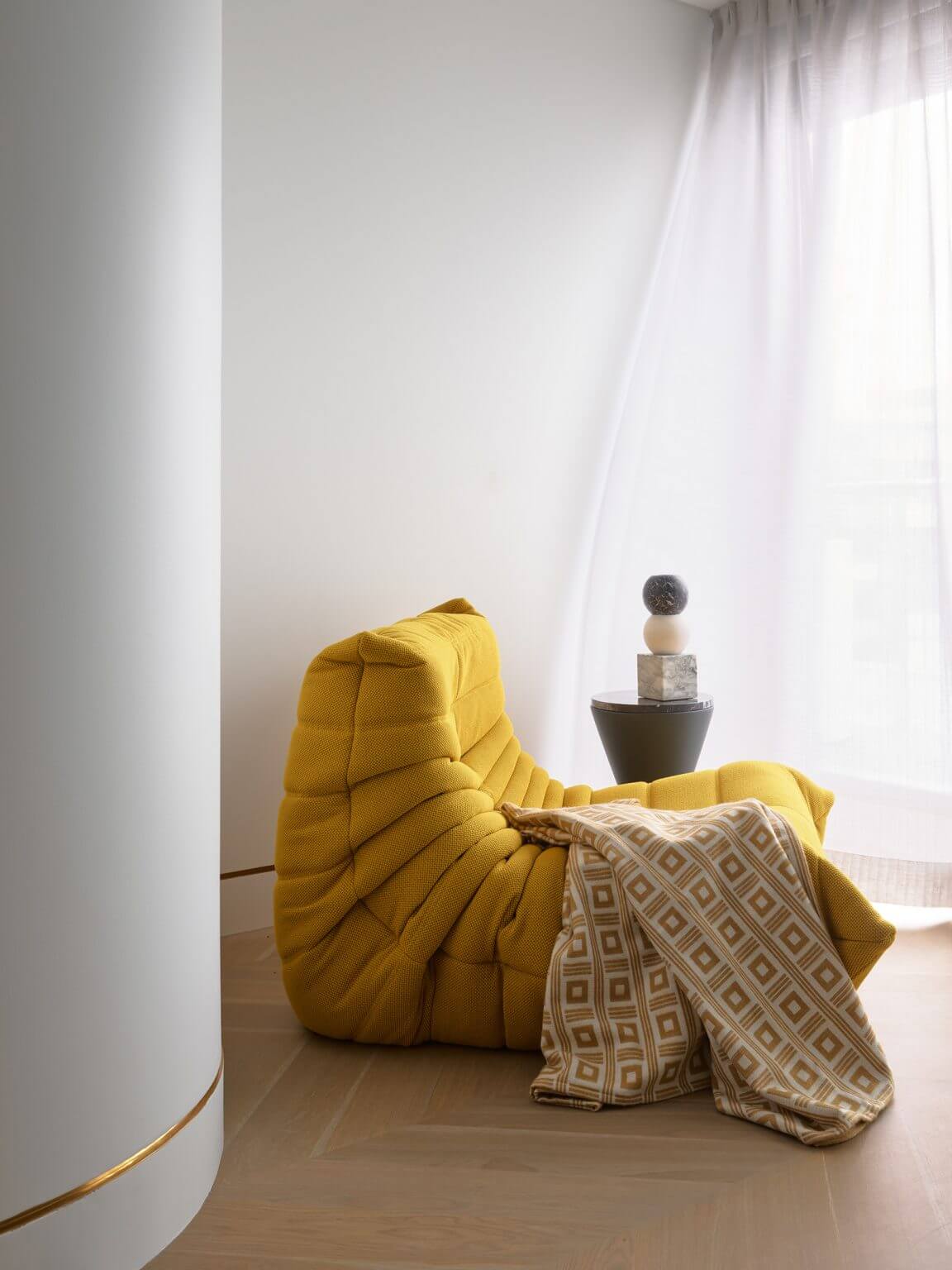 JOIN THE TREND WITH HOMMÉS STUDIO
GIULIA YELLOW SOFA

AJUI YELLOW SOFA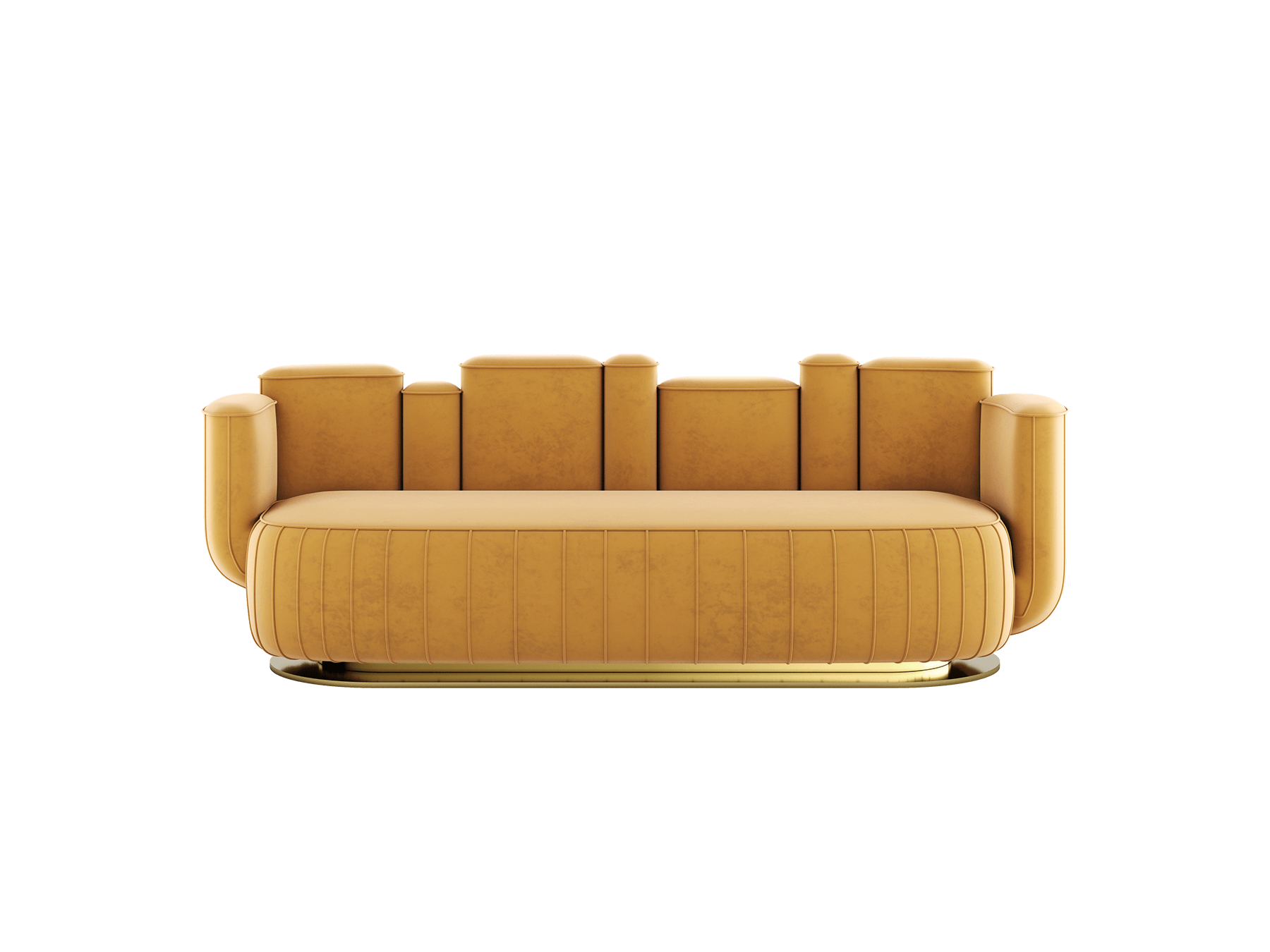 ARE YOU INTO INTERIOR DESIGN?
If so, discover modern furniture and lighting designed by design lovers for design lovers. All you need is to download the Hommés Studio catalog. To complete your interior design project, choose the high-end homeware by ACH Collection.