The transitional style is a contemporary combination of tradition and modernity. Interiors in this style are an ideal choice for people who perceive traditional furniture as old-fashioned and too formal, and modern as cold and impersonal. Perhaps the transitional style is just for you.

Tradition vs. Modernity – the transitional style
The transitional style maintains the perfect balance between classic and modern. It's usually achieved through simple lines, neutral colors, the use of light, and the warmth that it emanates.
The results are very elegant and functional. Due to its simple design, it works in every room.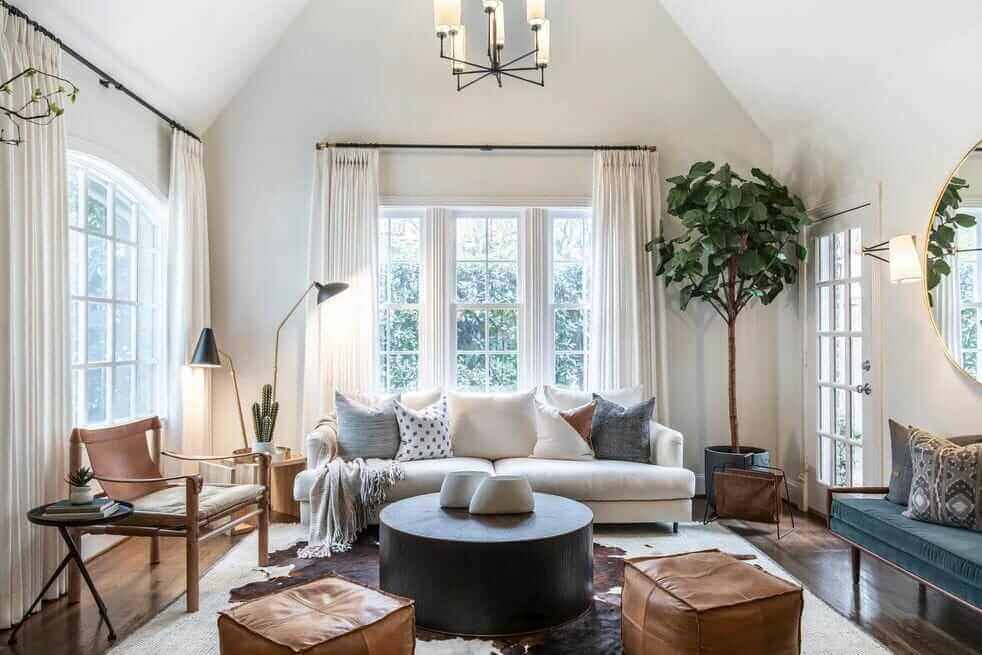 In transitional interiors, we will find both classic furniture pieces and modern glass or metal tables. It is important to use the highest-quality materials, like wood, metal, marble, thick textiles, glass, and mirrors.
In transitional style interiors, there is no room for plastics and cheap materials for one season.
Also, fabrics are particularly important in building an arrangement. They create a cozy atmosphere, but at the same time give the interiors a chic touch.
If we want to introduce ultra-modern objects to such interiors, let them be accessories. Modernity should rather be introduced in accents.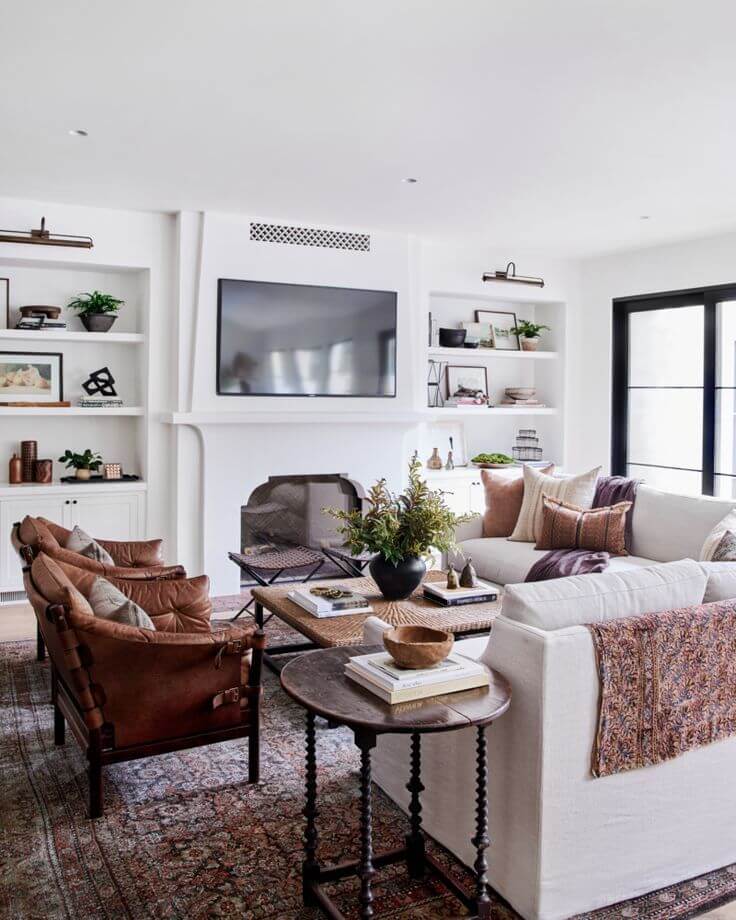 Colors in transitional style
Because of the combination of styles, it is important to maintain consistent colors. Colors in the interior should be subdued. Whites, beiges, browns, greys, and blues work best. Darker shades like black and navy blue will also fit perfectly.
Livelier colours may appear only in accents. The point is that the colours should not overwhelm or dominate. What is important is the feeling of harmony and calm in the interior.
Classy and elegant furniture
Tradition, as an inspiration for interiors that combine classic solutions and modern dunnage. It manifests itself in a love of forms, appreciation of structures from years ago, or love of oak furniture with a soul that conceals memories. 
Therefore, pre-war chests of drawers, secretaries with a key, where secrets are finally safe, or stools like from communist kitchens, can be boldly juxtaposed with white brick on the wall or technical lamps in a storage style.
The white, smoothly polished furniture in the transitional style assists with the classic crystal glass sideboards. The whole thing resounds in the interior with a consistent character.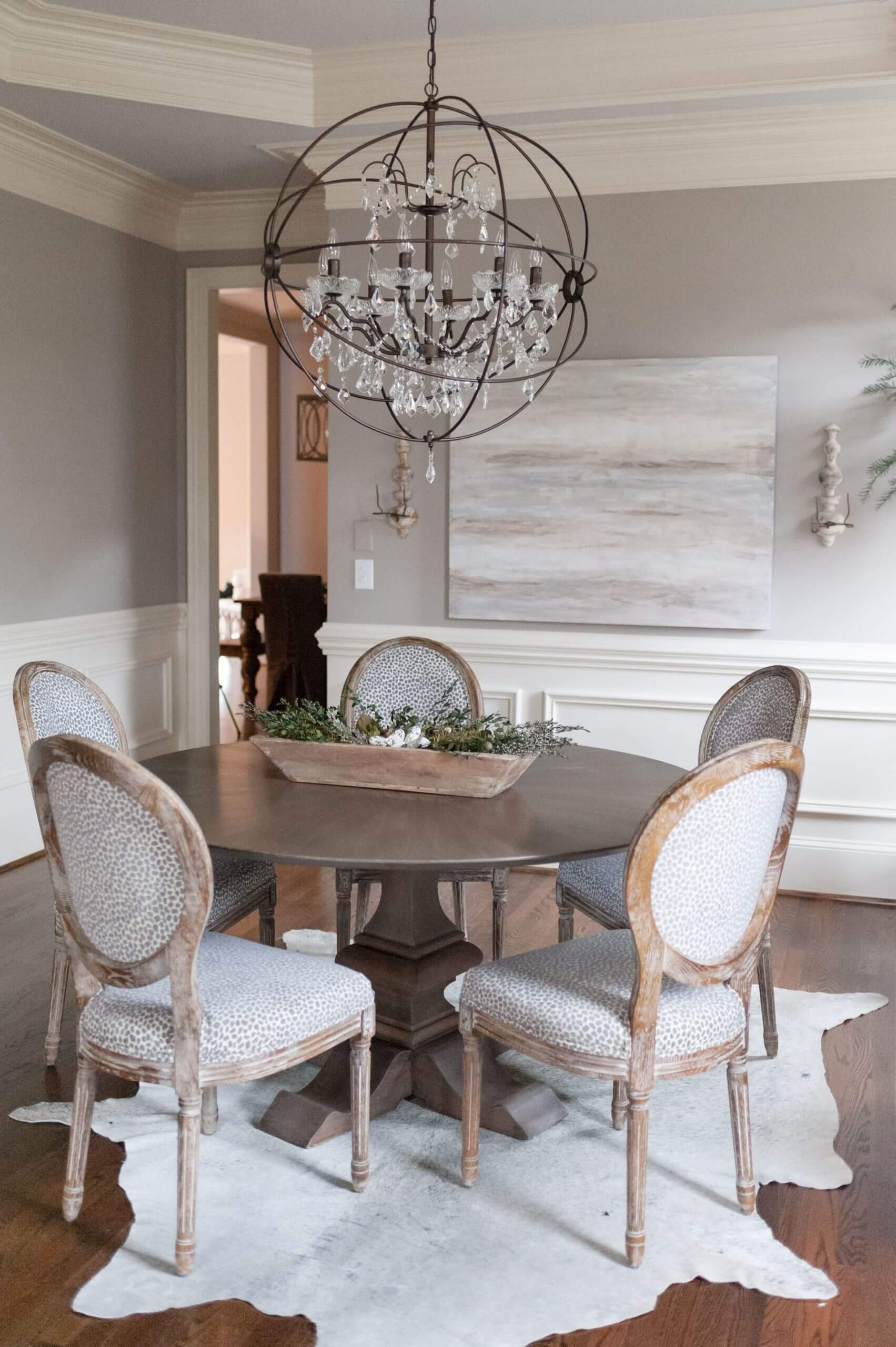 Materials and decorations
In transition style, materials and textiles also play an important role. Coarse fabrics, natural fibres and a mix of matt and glossy finishes complete the effect in the room. The floor should have wooden planks, parquet and a pleasant carpet or sidewalk.
Natural elements (stone, granite and wood) are the best choice for transitional projects. They play an important role in both traditional and contemporary interiors.
Wood can be used on floors, but also on the ceiling. This combination with modern furniture will reveal the essence of the transitional style.
These unusual interiors, which seemingly are characterized by contrasts, should be emphasized by accessories. Their role is to clamp the oppositional styles with a composition buckle to create a harmonious whole.
Velvet curtains, like a theatrical curtain, complete the interior, where soft lines of old furniture are combined with the minimalist design of the sofa. The factory-style Malmo standing lamp creates a coherent effect with vintage furniture and a white, cool, shiny floor.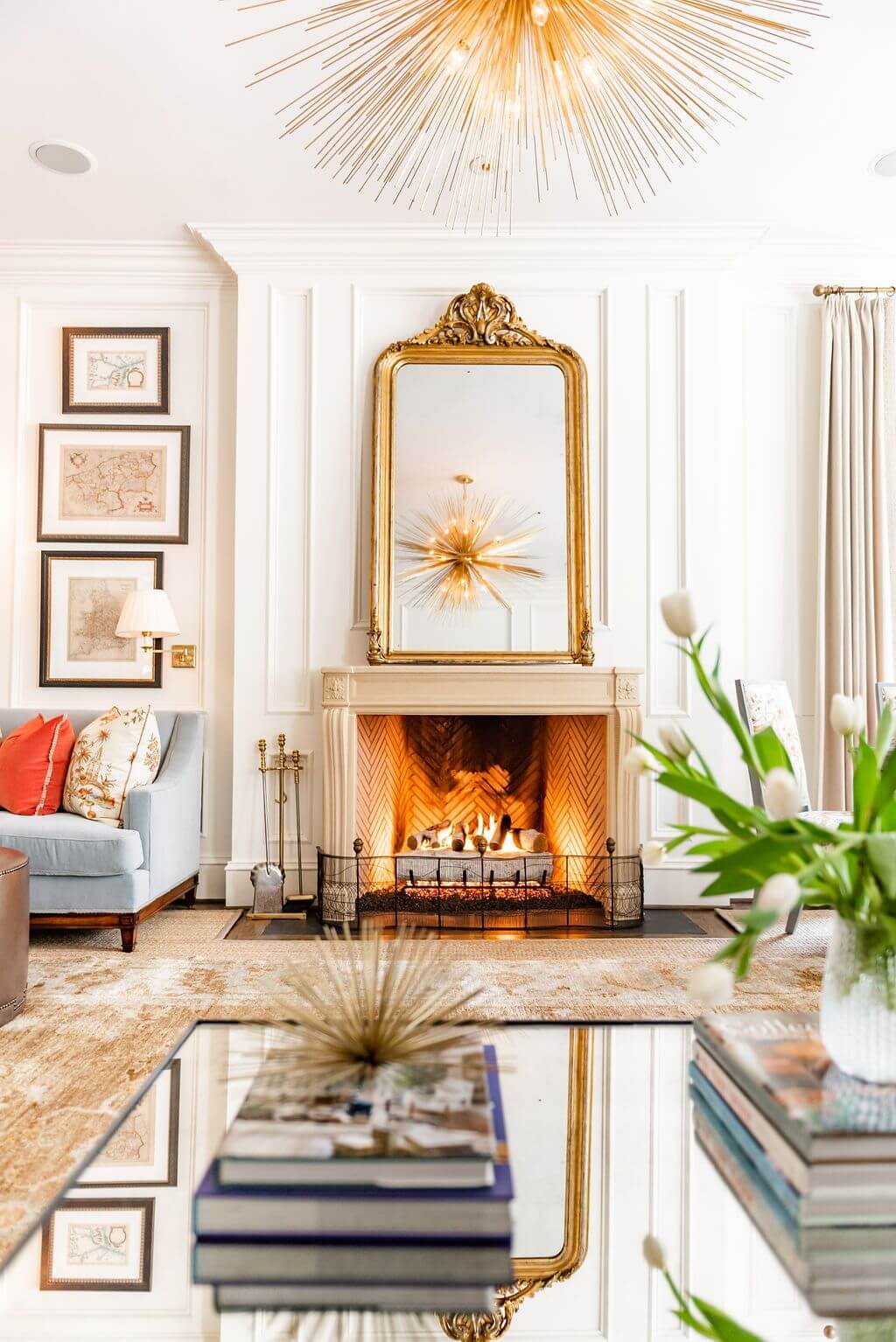 It is important to have a feeling of harmony and peace in the interior. What is also important, transitional style interiors should not be overloaded. They do not like excess trinkets and decorations. It is better to bet on one expressive object, around which the whole arrangement can be built.
The ideal transitional interior is a combination of traditional and modern elements, in which individual accents create the whole taste of the project. The result is a design that is comfortable and classic, yet modern and elegant.
We really hope you liked our article. Feel free to pin all the images to your favorite Pinterest board or to print it and use it on your projects' mood boards.
Meanwhile, you can also visit our Pinterest boards in order to get more inspirations.
Get more ideas for your projects and find functional, stylish, and sizable lighting and furniture choices: