Get ready to embark on a journey of design sophistication and outdoor lighting elegance! We bring you 8 magnificent lighting layouts that will transform your outdoor space and leave you speechless.
Discover a plethora of glamorous and elegant lighting ideas to give your outdoor design a touch of magic. Each layout is carefully crafted to accentuate the beauty of your space and create an unforgettable ambiance. Whether you prefer a soft, romantic glow or a bold and dramatic effect, we've got you covered.
Let your imagination soar as you explore the endless possibilities of outdoor lighting design. From subtle and understated to bold and awe-inspiring, these 8 lighting layouts will add a touch of glamour and elegance to your outdoor space.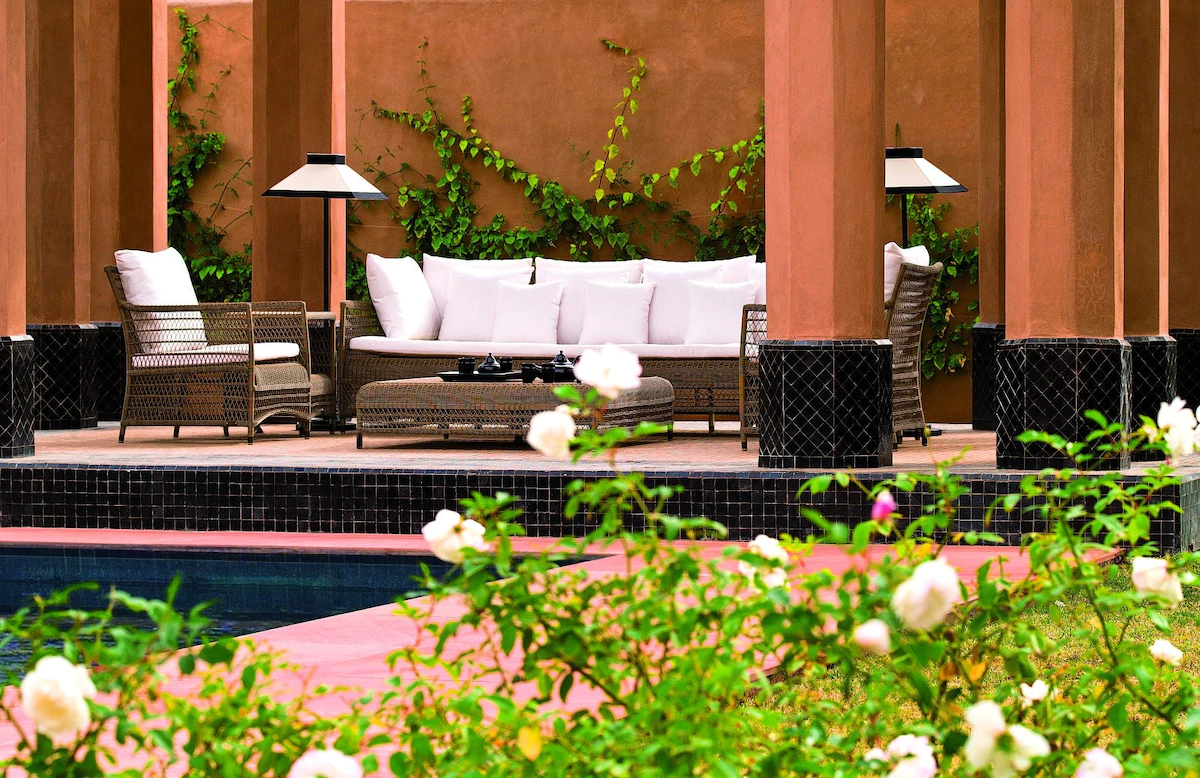 1. Outdoor Hanging Lights
This outdoor lighting idea is all about elevating your outdoor design to a level of sophistication that rivals even the most luxurious interior spaces. By utilizing the supporting beams and rafters, you can create a stunning visual display of pendant lights at the perfect height to suit your space.
The beauty of this outdoor lighting design is in its versatility – whether you want a subtle and understated look or a bold and dramatic effect, pendant lights can be tailored to suit your style. And with the added option of having them wired in, you can enjoy a seamless lighting display that's both functional and awe-inspiring.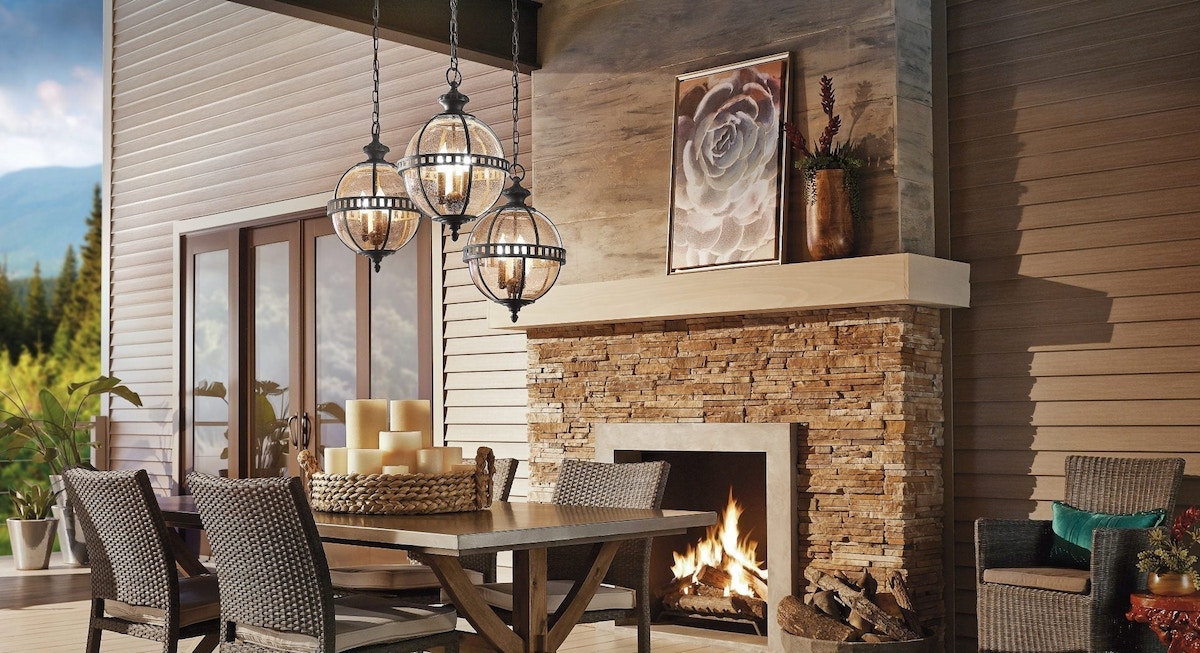 So why settle for ordinary outdoor lighting when you can create a truly extraordinary ambiance with the elegance of pendant lights? Seek out the advice of an electrician to help you bring your vision to life, and let your outdoor space become the ultimate destination for relaxation and entertainment.
2. Outdoor Wall Lights
First and foremost, wall lights add an essential mid-section lighting element that spreads the light source from ceiling to floor, creating a soothing and relaxing atmosphere. By incorporating these fixtures into your outdoor design, you'll achieve a cohesive and well-rounded lighting display that will leave you feeling refreshed and rejuvenated.
But that's not all – wall lights also provide an opportunity to showcase the architectural beauty of your outdoor lighting space. By choosing outdoor uplighting fixtures, you can highlight the unique features and details at different heights in your garden, adding depth and texture to your overall design.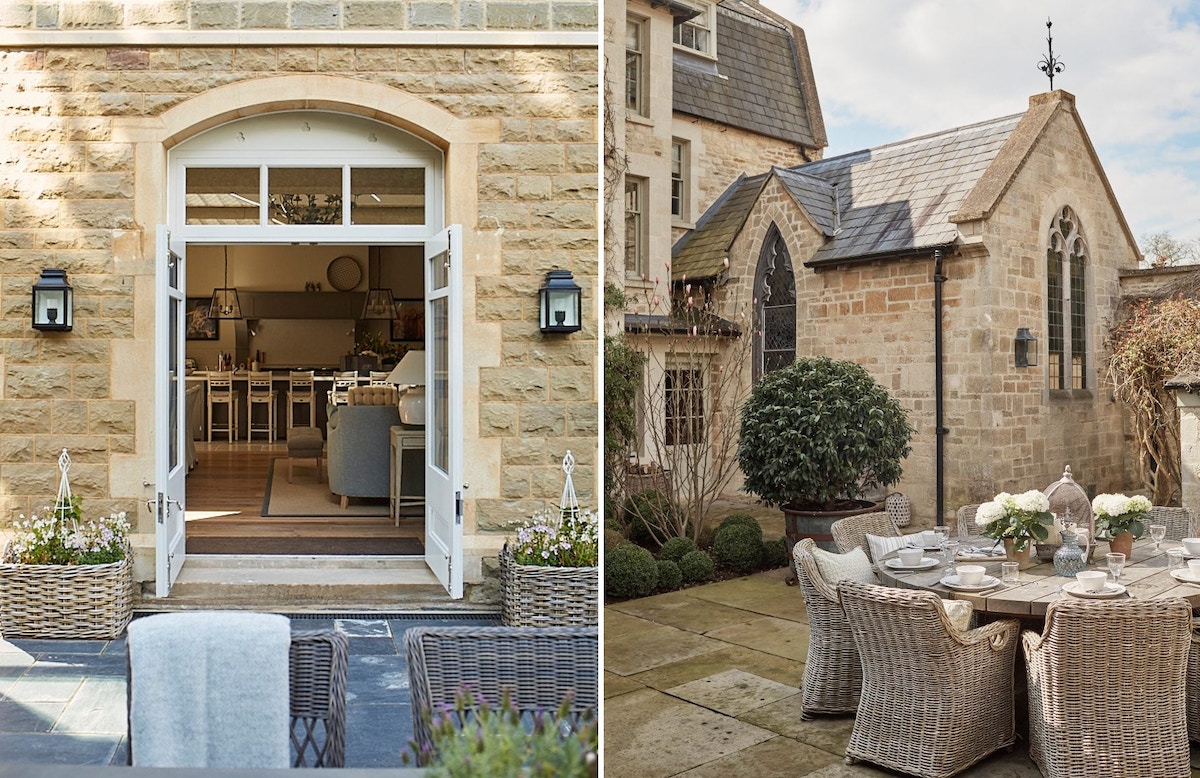 And let's not forget about the incredible impact wall lights can have on the exterior of your home. Flanking an exterior door with these stunning fixtures or using them to frame a statement window, will instantly put focus on it and make it a feature of your design. Your guests will be in awe as they step into your outdoor lighting oasis and are greeted by the stunning beauty of your wall lights.
3. Cordless Outdoor Lamps
With designs that have come on leaps and bounds in recent years, cordless lamps are now worthy contenders to their interior siblings. Just take a look at the breathtaking Alexander Joseph shot to see the stunning beauty that can be achieved with these fixtures
If you have a relaxed seating area in your outdoor space, why not introduce a cordless lamp as a garden table light? It's the perfect way to add a touch of sophistication and elegance to your design, just as you would with a sofa-side lamp in your living room.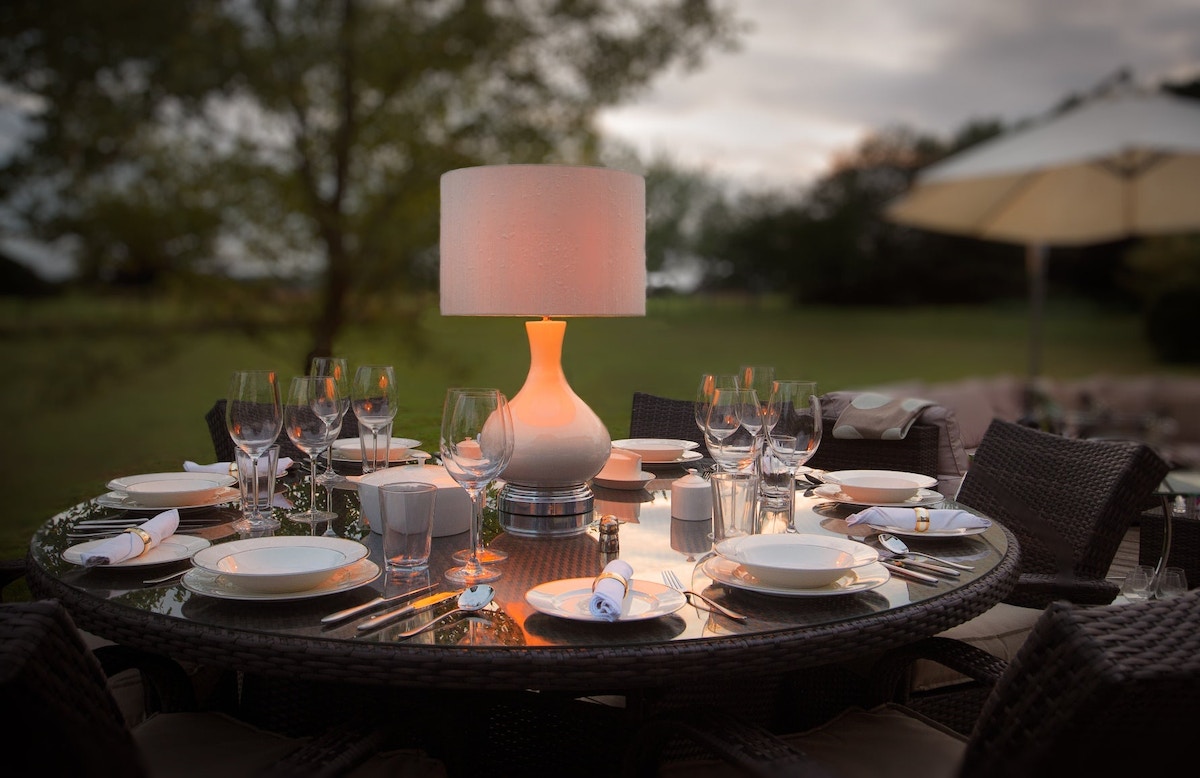 And for an extra special touch, why not place a tall cordless lamp at the center of your dining table? It's a surefire way to create a stunning focal point that's both functional and stylish.
4. Outdoor Uplights & Downlights
If you're looking for a contemporary and minimalist outdoor lighting option, then look no further than the sleek and stylish up-and-down garden lights. These fixtures have quickly become a favorite among homeowners who want to create a modern and sophisticated design in their outdoor space.
Featuring clean lines, minimal decoration, and often a monochromatic palette or concrete grey, up-and-down garden lights are the epitome of modern design. But it's not just their sleek looks that make them a smart exterior lighting idea.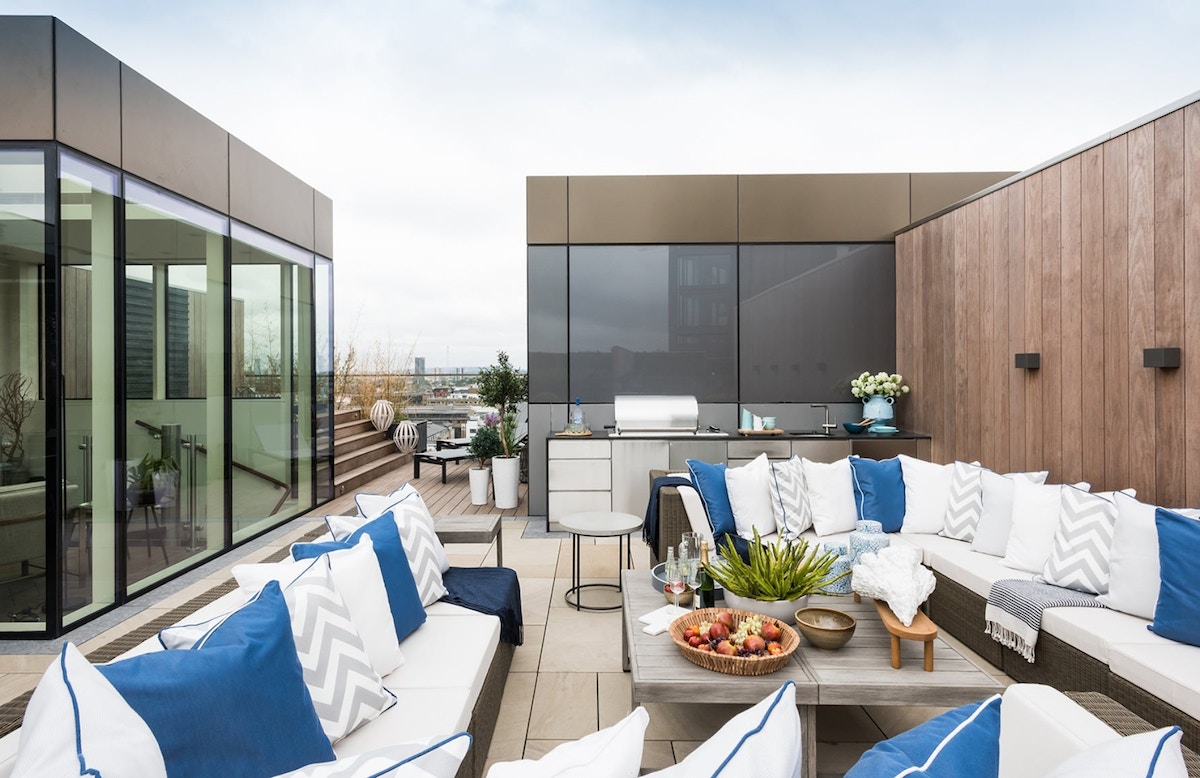 Up-and-down garden lights take the traditional wall light to the next level by throwing light both above and below the bulb, creating a unique and striking outdoor lighting effect. This makes them perfect for emphasizing textural elements in your garden, such as stone walls or brickwork.
5. Garden Candle Lanterns
As the sun sets and the evening sets in, it's time to turn to softer, more intimate outdoor lighting solutions for your garden. Monica Wilcox, a well-known American interior designer, recommends the use of mason jars as tea light holders, which can be strung along a tree line or used as a focal point to highlight a sitting area. But if you want to take it up a notch, torches are an excellent option to add a sense of relaxation and warmth to your space.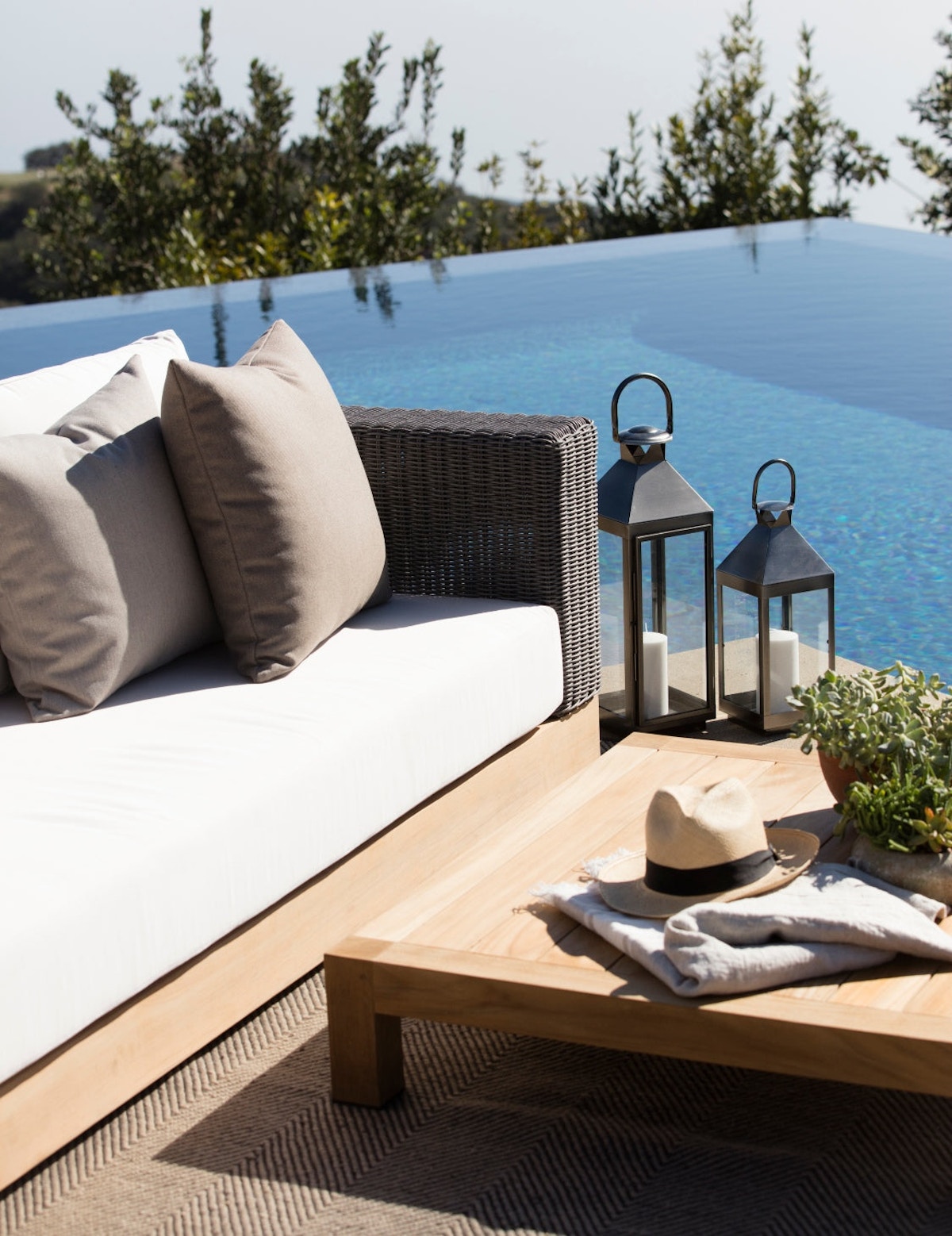 If you're looking for an alternative to open flames, take inspiration from McClain's clever solution: small, metal lanterns fitted with battery-powered candles controlled by a remote. Hang them at varying heights on a backyard tree to create a beautiful flickering effect that turns on at a specific time each night, without any extra work. With these garden candle lanterns, you'll add a touch of effortless elegance to your outdoor space.
6. Exterior Front Door Lights
Gardening enthusiasts and homeowners alike know that the right lighting can add a new dimension to their outdoor lighting space. Whether you're aiming for an alluring ambiance or a practical solution to illuminate the path to your front door, your choices are endless.
Imagine the feeling of being welcomed by a warm glow as you approach your front door. It not only elevates the aesthetics of your house but also makes your home ten times more inviting. With a strategically placed exterior house light, you can say goodbye to the hassle of fumbling through your bag for keys or resorting to the flashlight on your phone to find your way.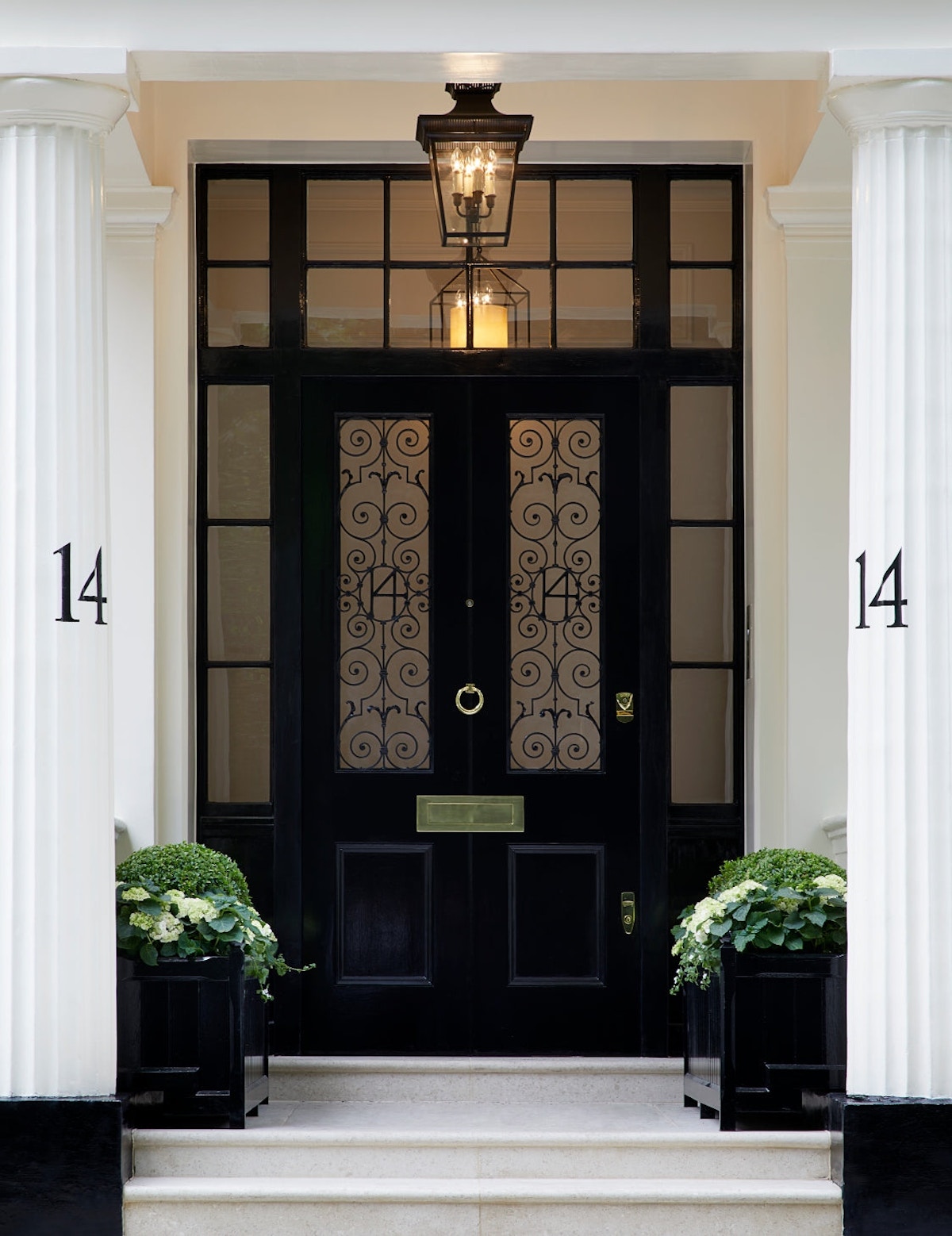 Innovative advancements in lighting technology have given rise to motion sensor lights that detect footsteps approaching. These lights not only serve as a practical solution but also add an extra layer of security to your property.
7. Patio Floor Lights
When it comes to outdoor lighting design, there's one golden rule that always holds true: mirror what you see indoors. Just like you would select floor-standing lamps for your living room, consider incorporating floor-standing forms as part of your outdoor lighting scheme.
Outdoor heaters with a floor lamp aesthetic are a great place to start, as they provide both heat and light, while also adding an elegant touch to your outdoor decor. But why stop there? Take your lighting design to the next level by considering the placement of your bulbs.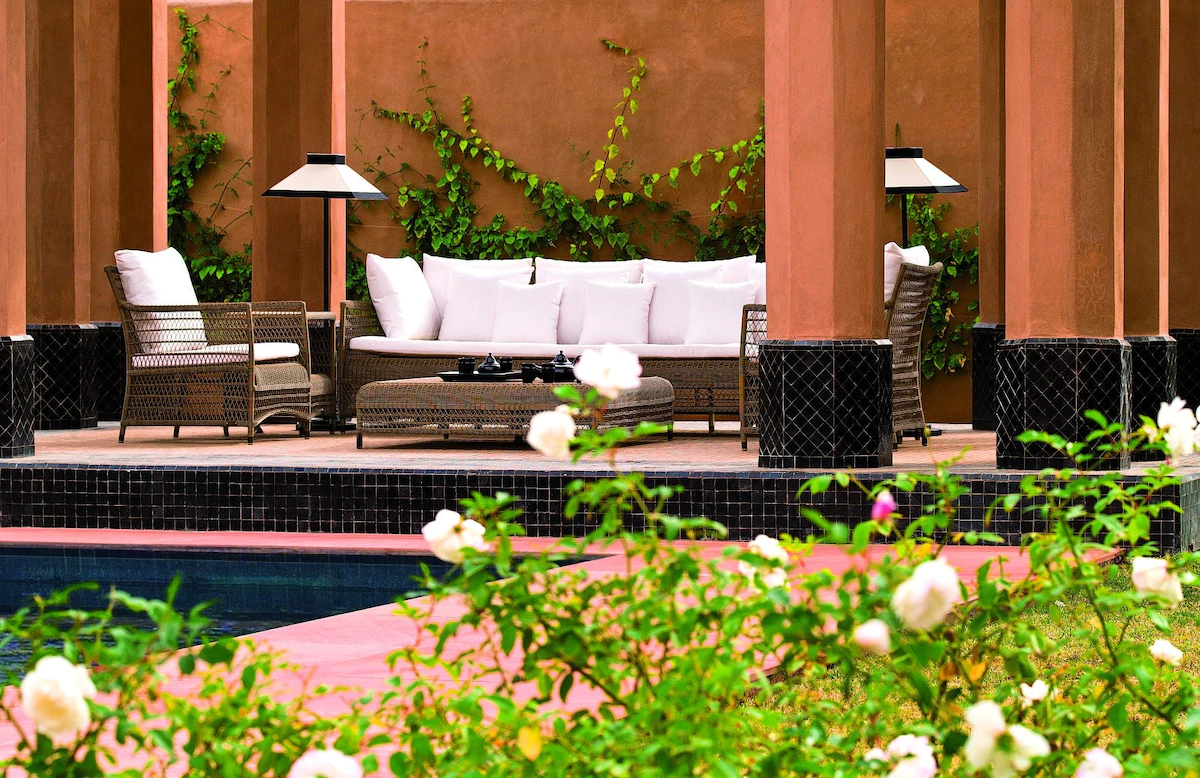 Interior designer John McClain suggests adding battery-operated step outdoor lighting with motion sensors on your patio and lanai steps, creating a magical effect that will impress your guests with every step they take. And yes, these lights really do exist! You can even place them around the border of your decking or backyard perimeter to create extra drama.
By mirroring your indoor lighting design and getting creative with the placement of your bulbs, you can transform your outdoor space into a cozy and inviting outdoor lighting oasis.
8. Outdoor Fire Pit
While light bulbs certainly have their place in outdoor lighting design, some of the best ideas come from sources that serve a different purpose, with light being merely a happy consequence. One such idea is the fire pit.
Whether you opt for a freestanding design or one that's built into your patio with bricks as the body and slabs for seating around the edges, nothing quite compares to the warm and cozy glow of a fire's embers. And let's not forget, not all light sources are suitable for marshmallow-toasting!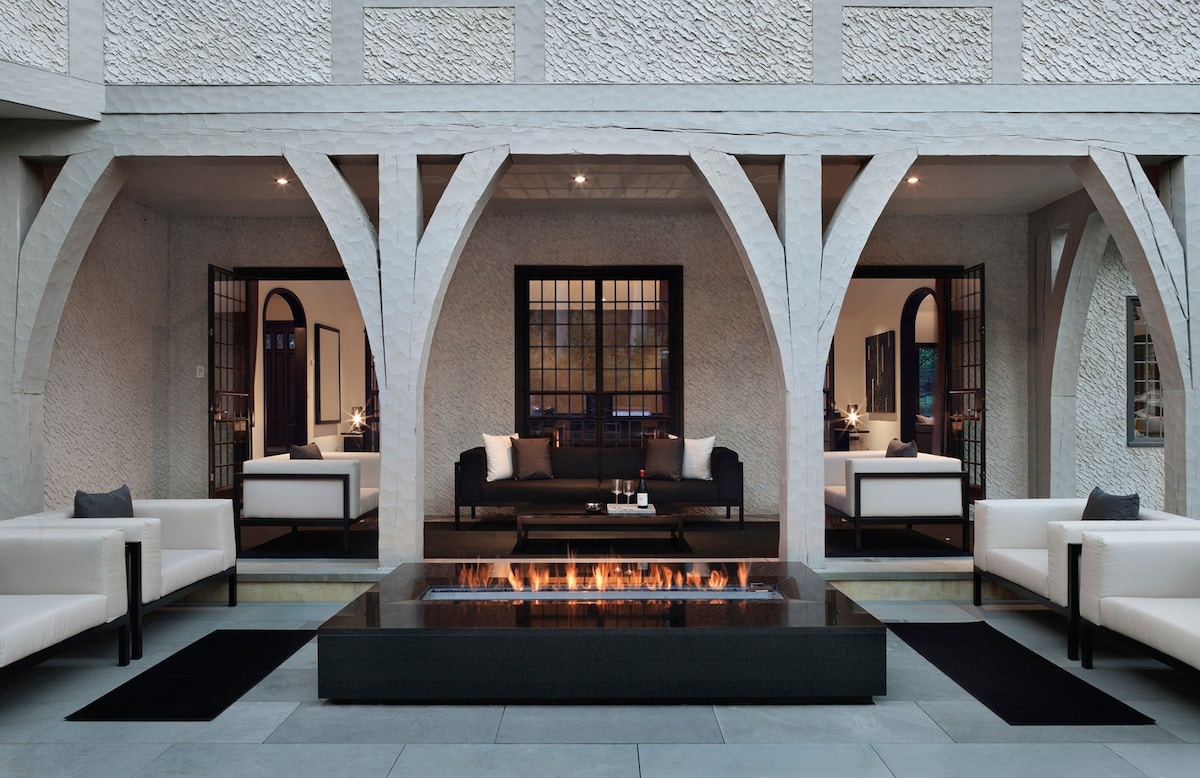 Fire pits not only provide ample light, but they also create a sense of intimacy and warmth, perfect for gathering with friends and family or enjoying a peaceful night under the stars. So why not consider a fire pit as part of your outdoor lighting design? It's a practical and stylish solution that will surely impress your guests and elevate your outdoor living experience.
Transforming your garden into an outdoor oasis is no small feat, but the right lighting can make all the difference. From modern pendant lamps to elegant floor and table lamps, the key is to choose lighting that complements the function and design of your outdoor space.
But don't stop there. By creating a cohesive and elegant look, you can take your outdoor living experience to the next level. Imagine spending summer nights surrounded by the warm glow of well-placed lighting, sipping a cold drink, and enjoying the company of loved ones.
So go ahead and explore the many possibilities that outdoor lighting has to offer, and let your creativity guide you toward a beautifully illuminated garden that you'll love to spend time in.
If you're feeling inspired, look no further than our shop interiors for further guidance and inspiration. With our expertly curated selection of lighting options, you'll be sure to find the perfect pieces to elevate your garden oasis project.