An ArtBnB apartment in Jiangnan, China is an experiment of the psychological depth. The name of this interior installation is Ordinance of the Subconscious Treatment. The artist Dui Han created an apartment that expands the boundaries of consciousness.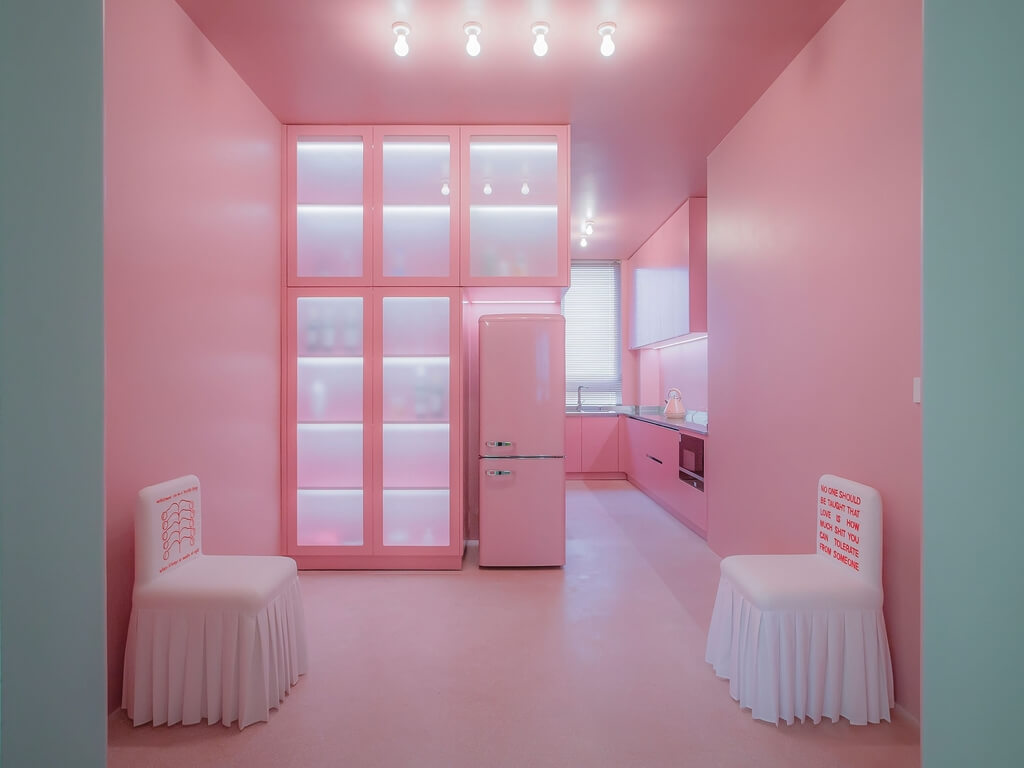 ArtBnB Interior Installation
Han's diverse range of work has roots in a desire to create perceptual experiences. These evoke genuine emotions, and this project is no different. Basically, this interior installation becomes a psychotherapist place for its residents. What is more, they can also experience a high level of aesthetic design. Both the space and furniture collection explore the mental health theme connected to contemporary Chineseness.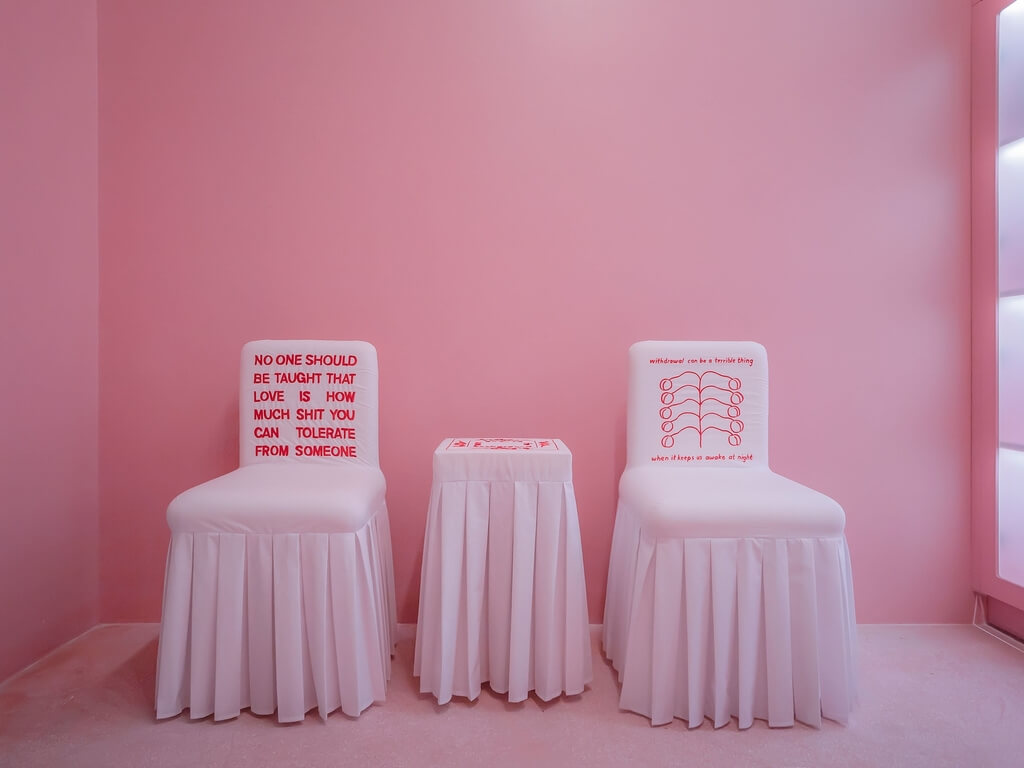 The designer had obviously reconfigured each space to physically reflect a mental state. Pink and teal-swathed monochrome rooms, sinuous spaces cloaked in sheer white curtains, and maze-like passages with protruding fractal walls create an eerie, dreamlike environment that feels like visiting mythological Chinese rock gardens and shrines. 
Khan designed itemns to be therapeutic – it is no coincidence that all of their surfaces are soft and upholstered in smooth silk.
While the pieces reflect a contemporary belief in the scientific side of mental health, at the same time their antique-like aesthetic say that you cannot discard cultural heritage.
The pieces are hand-embroidered with stylized chemical structures of hormones, neurotransmitters and vitamins. These on the other hand involve promoting a happy mood and positive feelings such as dopamine, serotonin and oxytocin, and an anthology of statements related to mental health.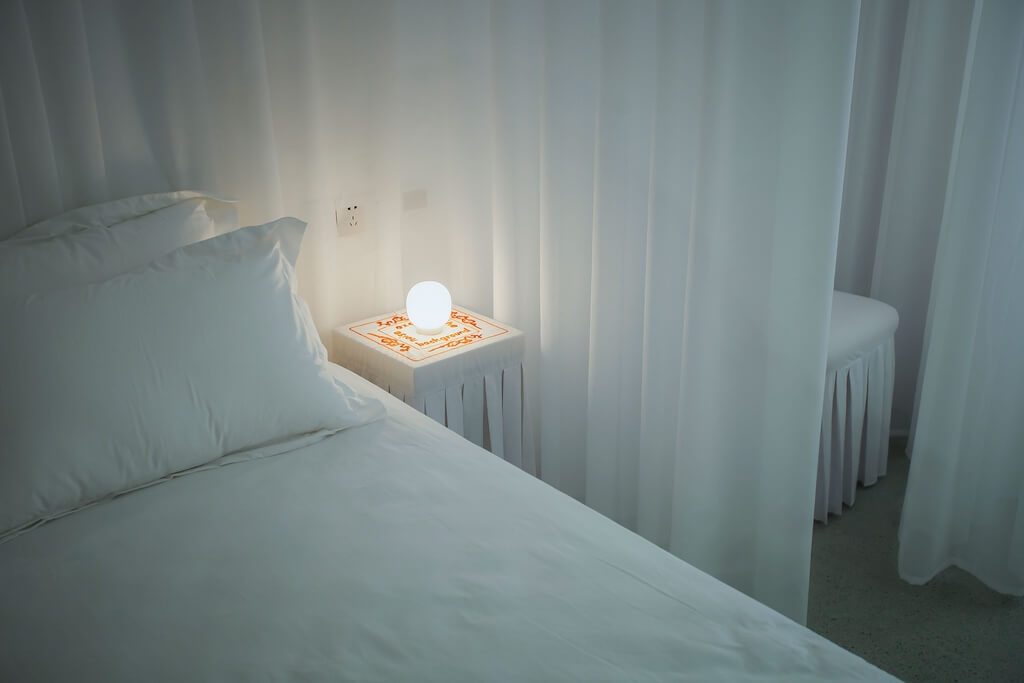 The designer had completely covered the installation in yellow or white silk fabric with soft foam padding underneath. Including the tabletops, the furniture collection enhances the apartment's dream-like ambience and therapeutic sensibility.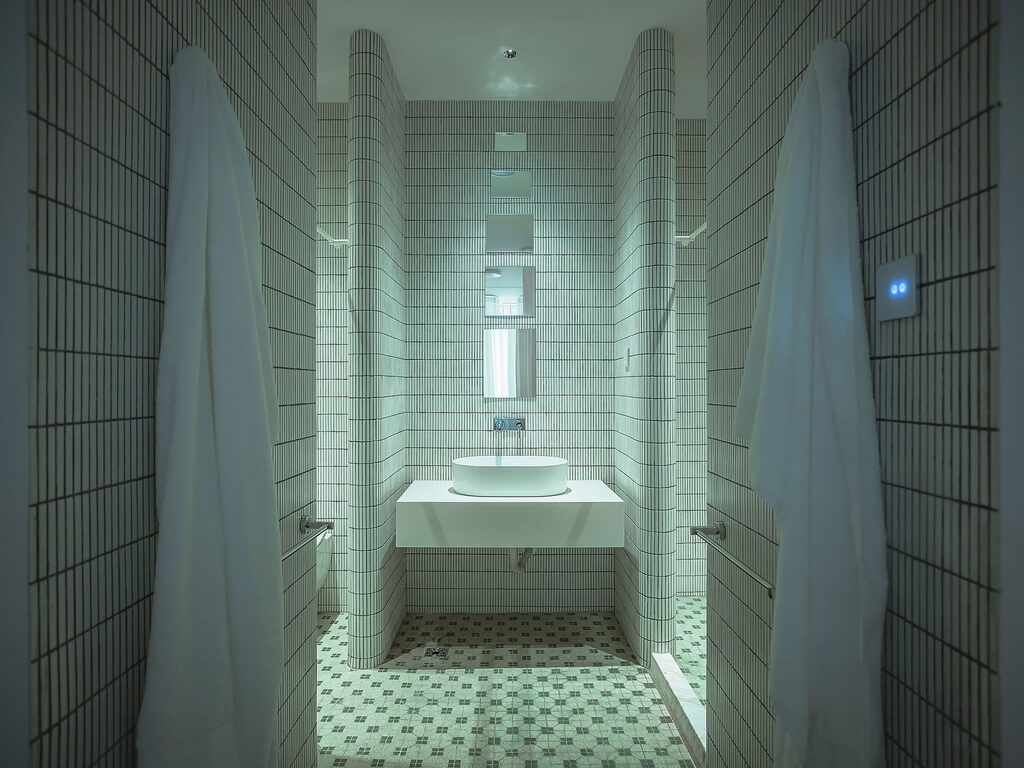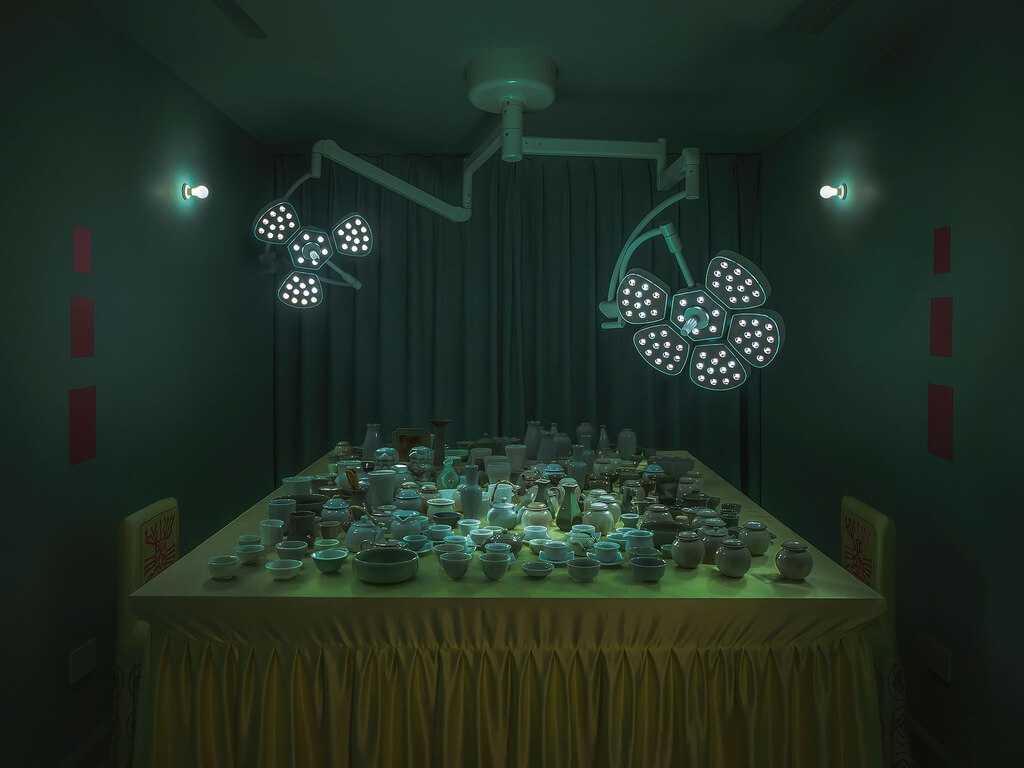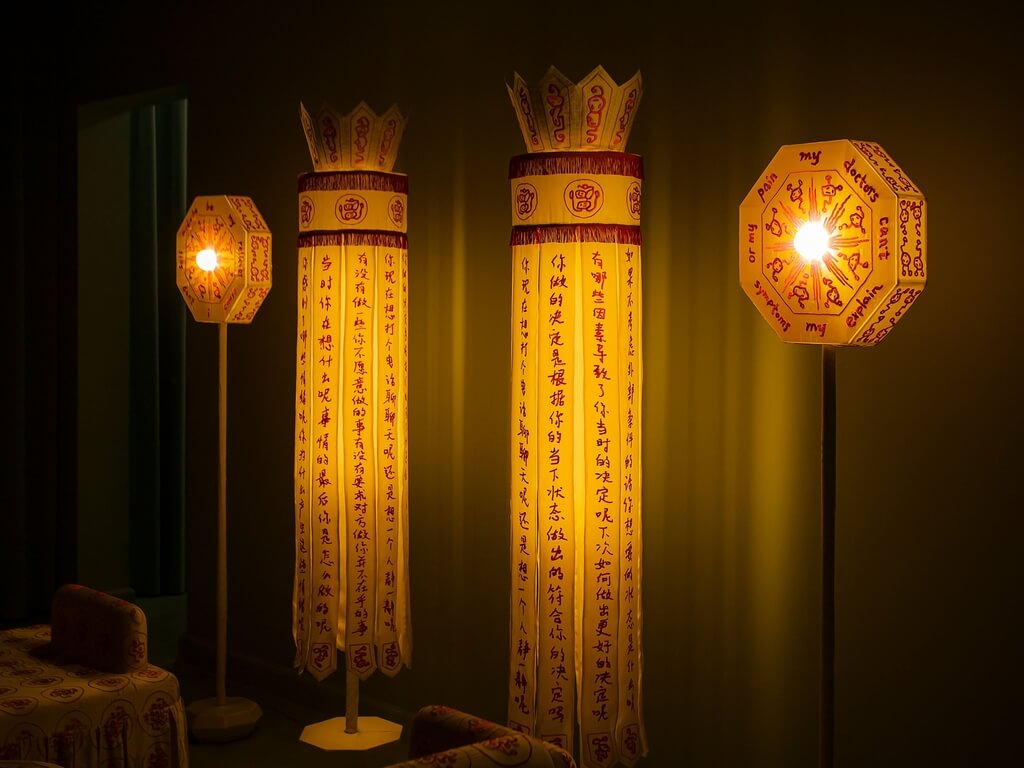 Check out our journal to discover more inspiration and find daily dose of modern and spectacular architecture designs. Do not forget to follow Hommés Studio on Pinterest to stay on top of our architectural moodboard.

Photos-courtesy of Duyi Han