Materials in interior design can elevate any space and create a cohesive and visually stunning environment. Check out 4 shop ideas to add texture to your home!
Whether wood, metal, stone, or fabric, there's nothing like creating a cozy environment for restful days. But do you know how to compose these ambiances with different types of materials in Interior Design? One of the key elements in achieving this is by using the right ones.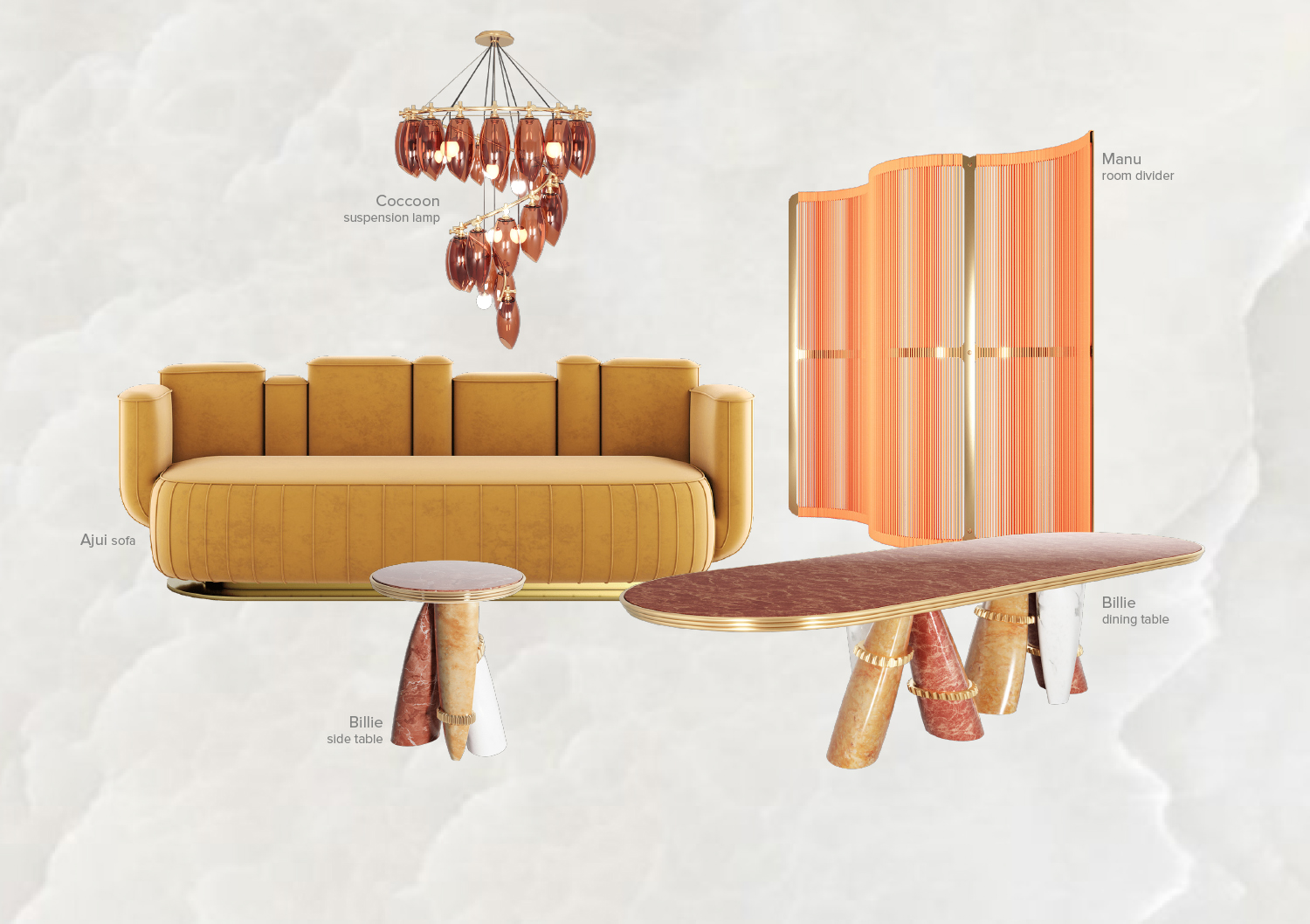 Versatile and dynamic, materials used in interior design are capable of awakening feelings and memories within us. With their unique properties, each material can contribute to the sophistication and elegance of a room, depending on how they are used and combined. 
Materials in interior design play a significant role in creating a visually stunning and cohesive space. In this article, we'll explore five expert tips on how to play with materials in interior design, whether natural materials like wood and stone or synthetic materials like glass and metal, to create a space that is not only aesthetically pleasing but also functional and comfortable.
In addition, we've separated 4 shop ideas interiors for you to get inspired and create your own environment. Enjoy it!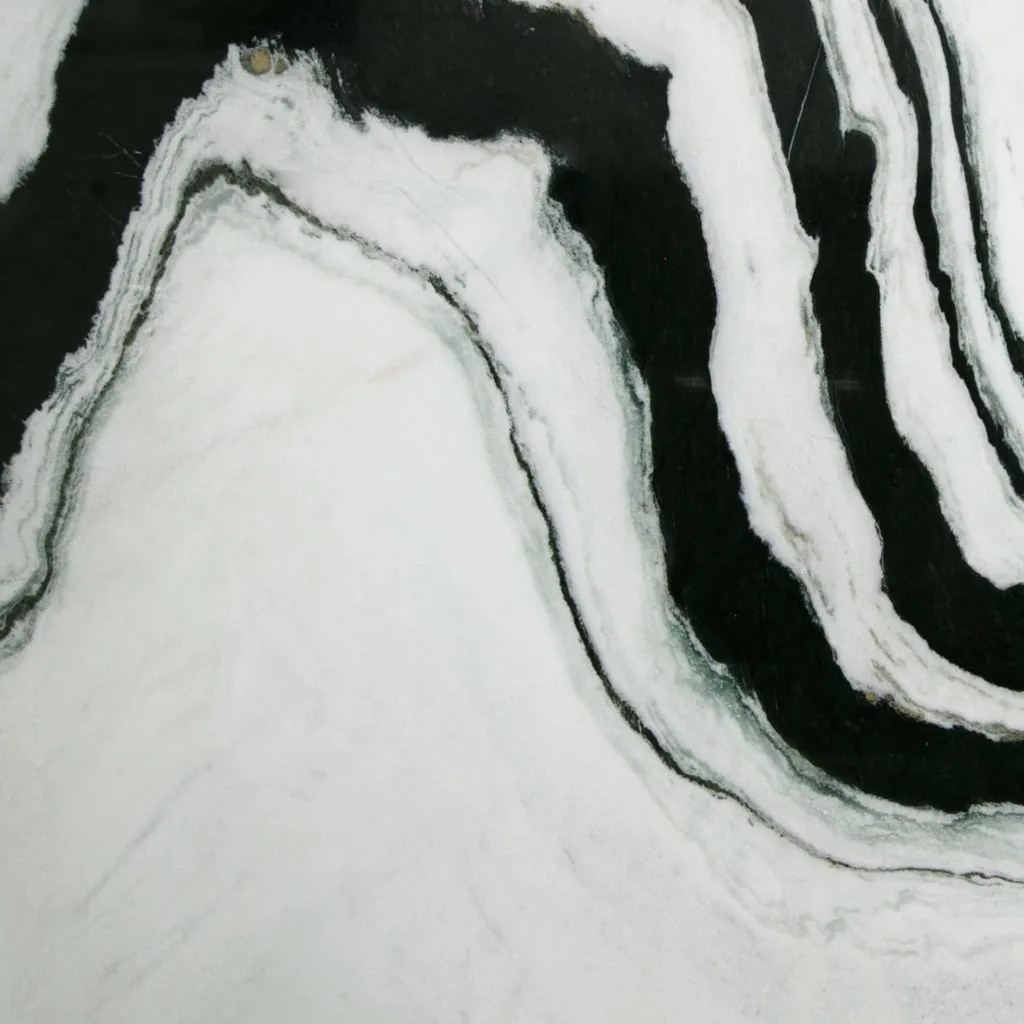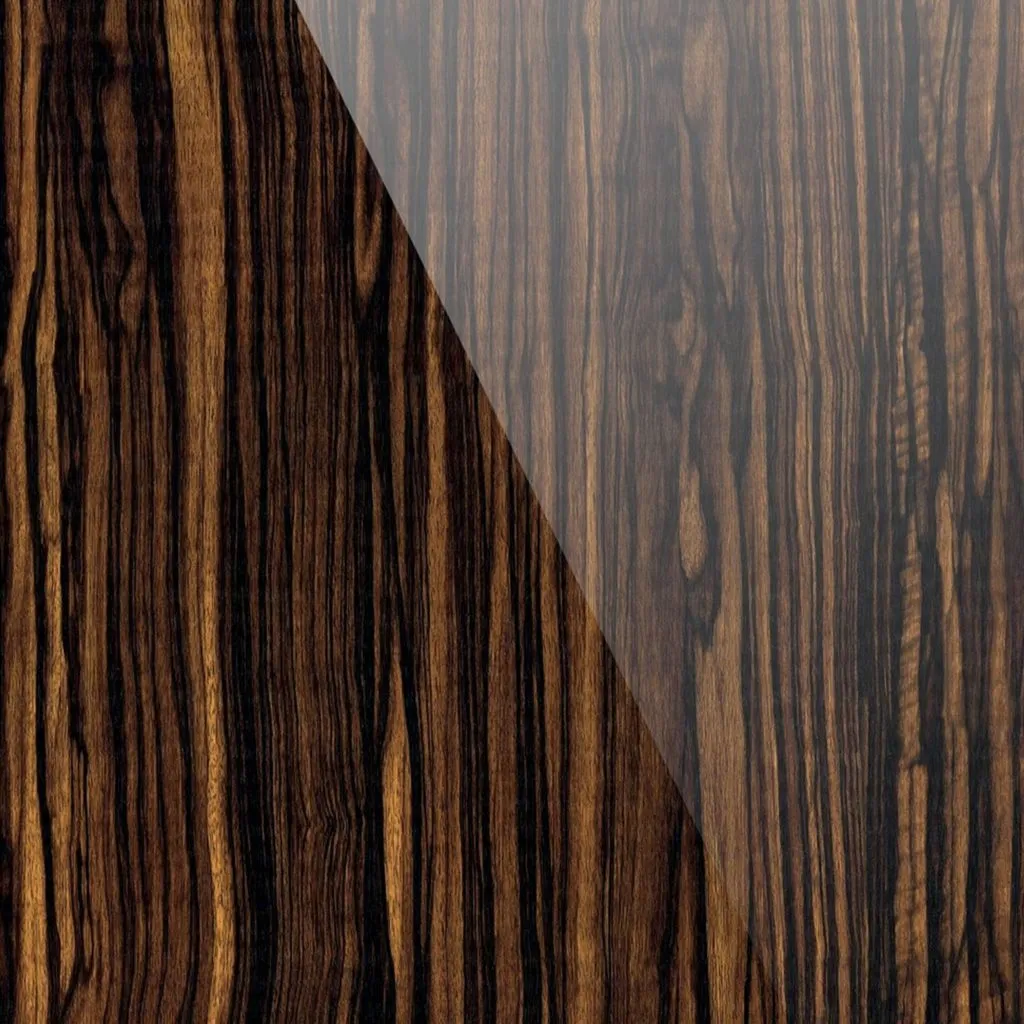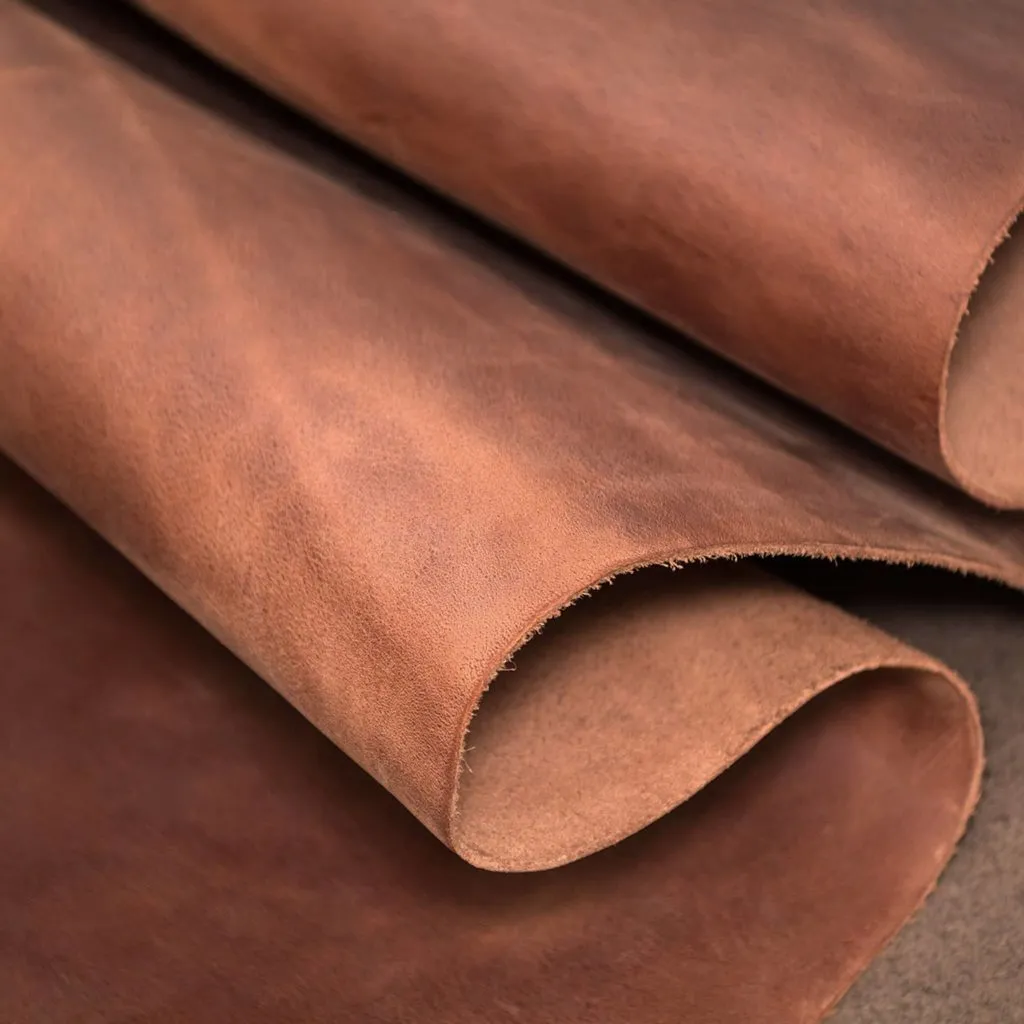 The Different Types Of Materials In Interior Design
THE WOOD LIFE
From Mid-Modern Century to Maximalist, no matter what decorating style you choose, wood will always be an excellent choice for creating a warm and sophisticated environment. It can be combined with other materials, such as glass and metal, to create a balanced and harmonious composition.
Timeless and classic, the material never goes out of fashion and always adds a touch of high-end elegance to interiors. Marquetry Furniture is a great example of a traditional woodworking technique that creates beautiful patterns and designs using thin veneers or layers of wood. 
PLAYING WITH STONES
Stones, such as marble and travertine, are also popular materials for adding texture to interiors. The marble furniture is one of the most refined design finishes for any interior design project. Travertine, on the other hand, is a porous limestone sedimentary rock also highly used by interior professionals.
The aesthetics, durability, quality, and character make these materials perfect for decorating outdoors and staging indoors when summer is over. A beautiful, stone-made center table in the living room or a console in the hallway will catch the eye of every visitor.
THE POWER OF FABRICS
When it comes to fabrics, warmth and tactility are given, calming the senses and creating an oasis of softness. Fabrics, such as velvet and bouclé, are another way to add texture and play with materials in interior design. Velvet is a soft, luxurious fabric that can be used on upholstered furniture such as sofas and chairs. Bouclé is a fabric with bulky yarns that can add a fluffy textural effect. In addition, these fabrics can also be used in curtains, pillows, and area rugs, adding an extra layer of texture and comfort.
Shop Ideas: Playing With Materials
MIX AND MATCH: One way to add interest and texture to your space is by mixing and matching different materials. Consider pairing wood with metal or stone with glass to create a dynamic contrast. Don't be afraid to experiment with different combinations until you find the perfect balance.
CREATE FOCAL POINTS: Highlight your favorite materials by creating focal points in your space. For example, if you love the look of natural stone, consider installing a marble accent wall or adding a marble dining table. This will draw the eye and make the material stand out.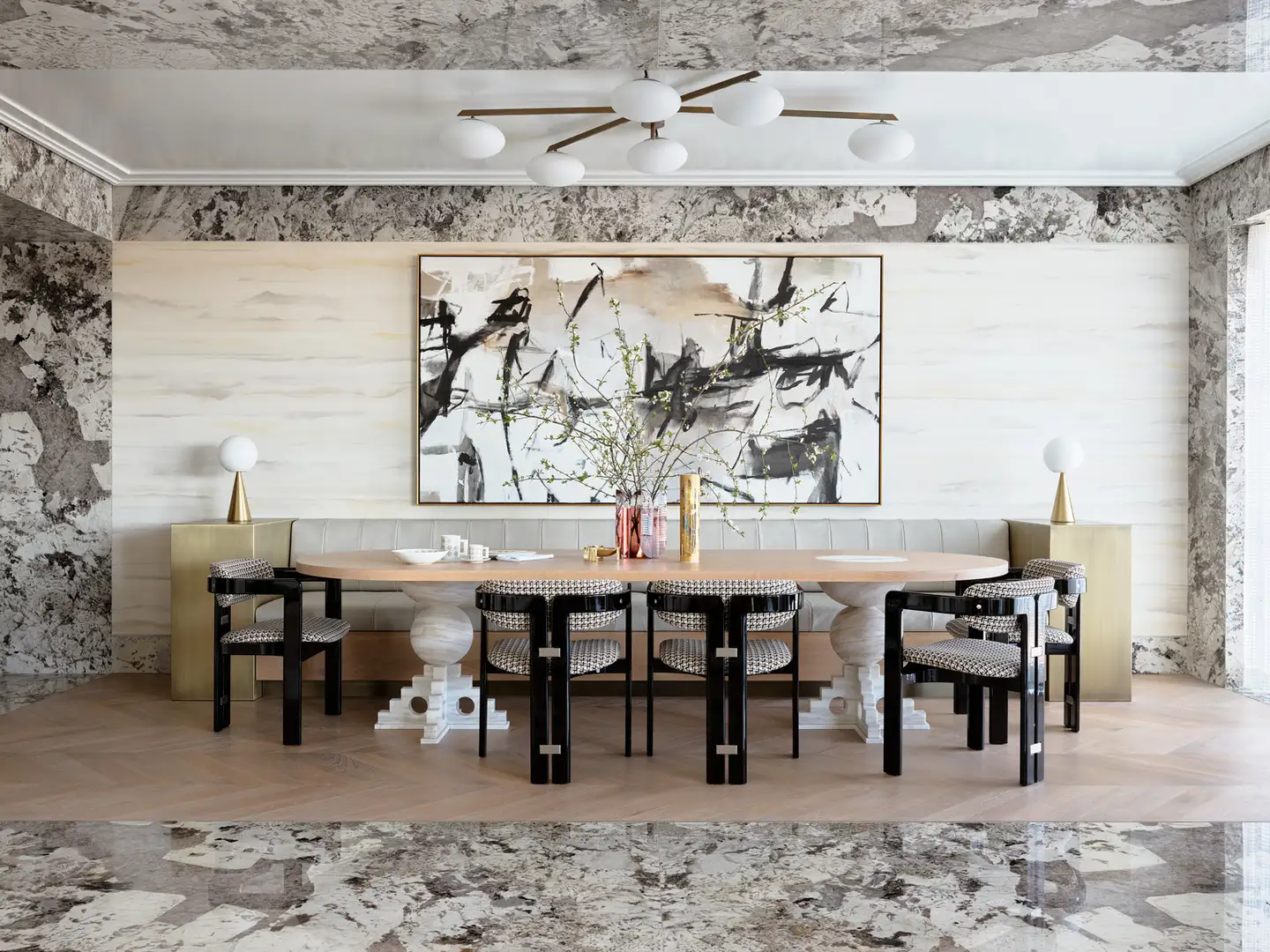 LAYER TEXTURES: For those who like to play with different fabrics, this is the perfect time! Applying different textures in layers can add depth and dimension to your space. For example, pair a sleek metal floor lamp or metal table centerpiece with a velvet armchair to create a cozy, modern vibe. The combination of textures will create a tactile experience that engages the senses.
Ajui Armchair Magenta

Armchair 5.650,00

€

Luminous Floor Lamp

Floor Lamp 5.400,00

€
DONT FORGET LIGHTING: Lighting can play a significant role in how materials are perceived in a space. Experiment with different types of lighting, such as warm or cool-toned bulbs, to highlight different materials. For example, warm lighting can bring out the richness in wood, while cool lighting can enhance the cool tones in metal.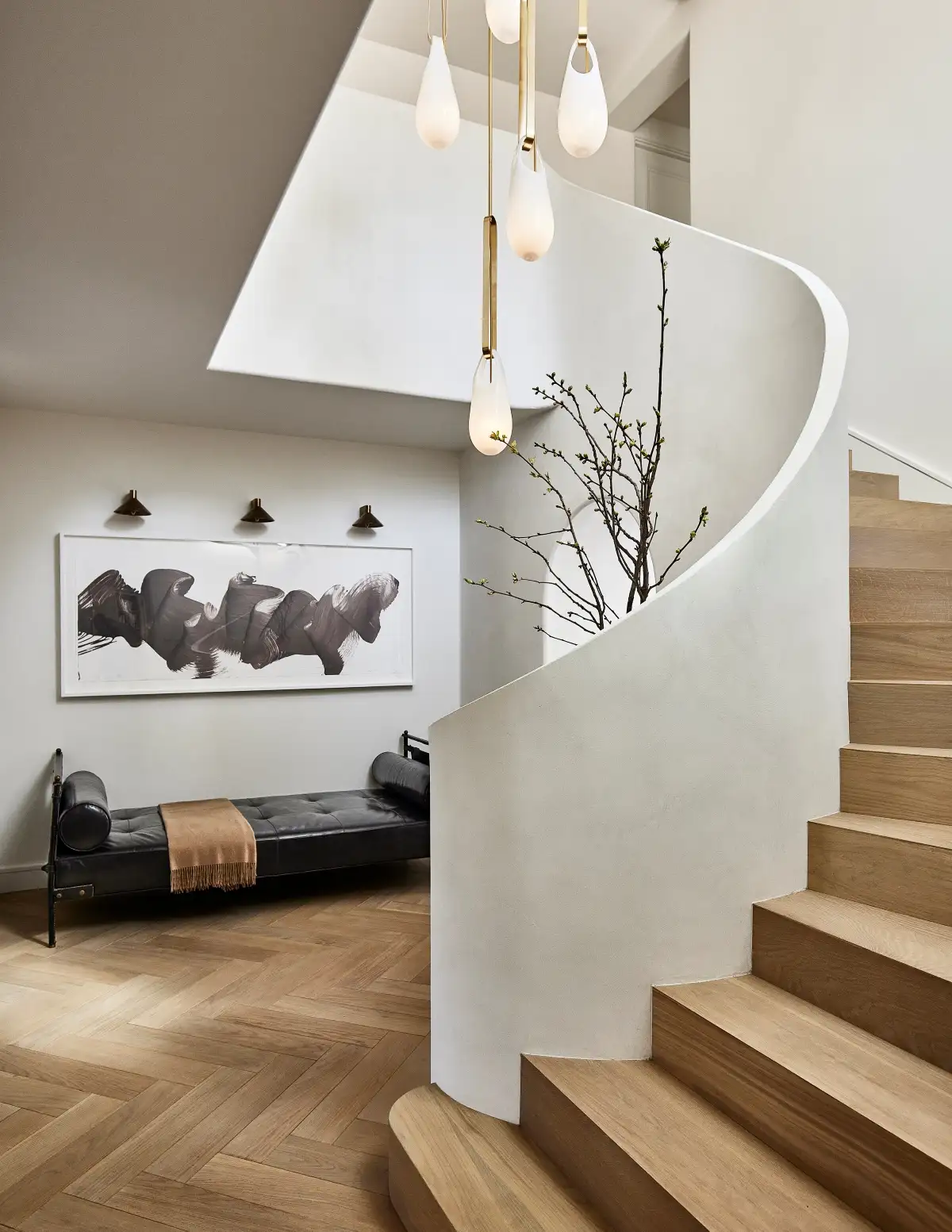 As seen, texture is an important part of interior design and can be added in many ways. And by mixing and matching materials, creating focal points, layering textures, considering scale, and playing with lighting, you can create a space that is both functional and beautiful! 
Take the opportunity to stay inspired and check out the Shop Interiors page by HOMMÉS Studio, where you can find different styles and solutions to complete your project, from the living room to the bedroom.