It's time to take a peek into what London's Design District will look like in a matter of months. A brand new respin when it comes to design, in Greenwich Peninsula, the home of the famous O2, will have a revamp for artists and makers made by eight architects. Hopefully opening later this year, the new London's Design District is set up to open this fall.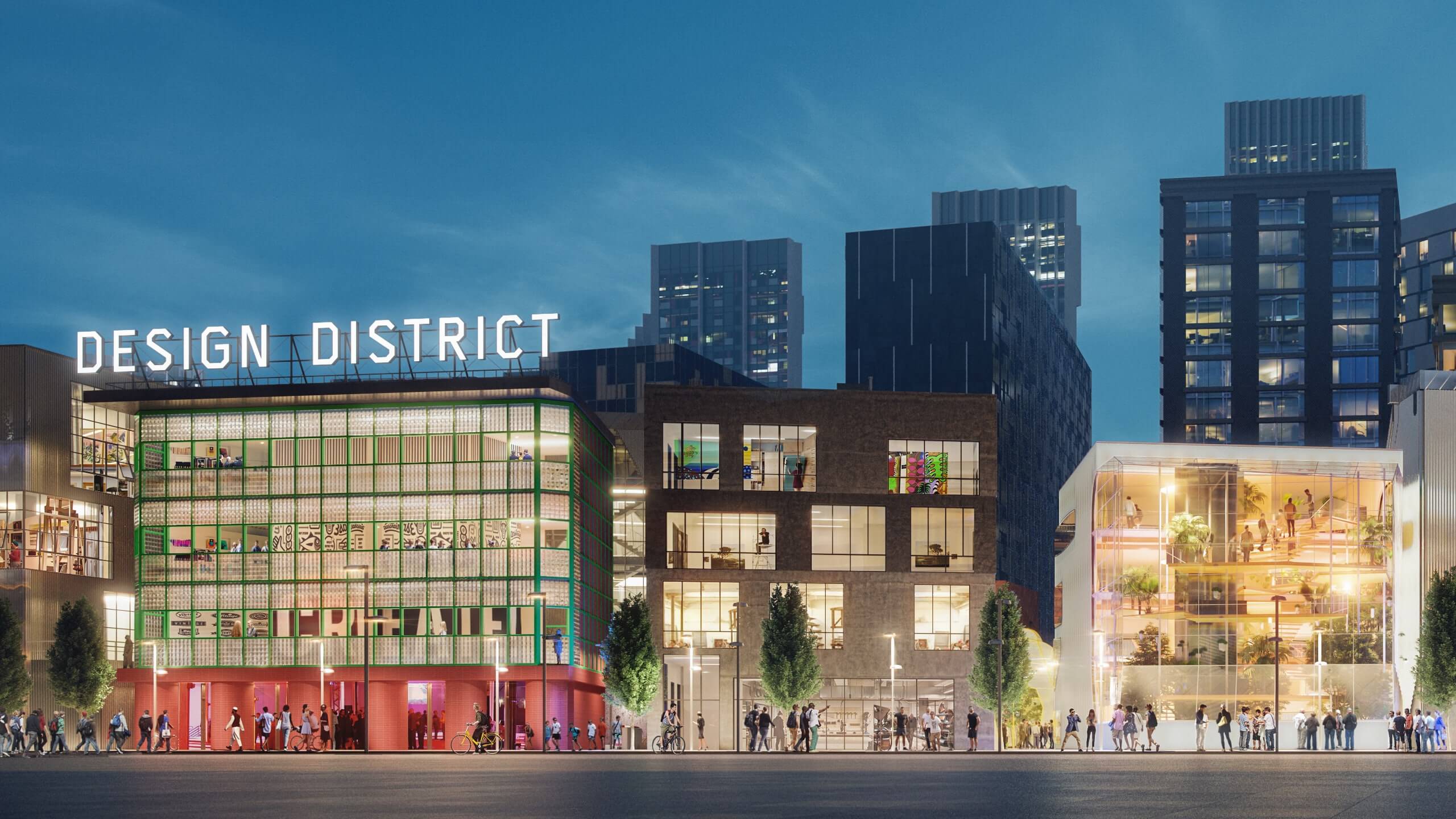 With all the buzz around the design community, it's only normal that a dedicated space like this was bound to happen. On the southeast shore of the River Thames, a brand new space and resource are slowly becoming real.
Architecturally varied, the New Design District in London will dedicate an entire city block in Greenwich Peninsula to "creative workspaces where affordable rent is a guiding principle", according to AD. Designed by eight different and distinct designers, the 16 buildings are a breath of fresh among the residential towers.
With a clear view of what the new design district should be, the architect Corlett explains that the building itself is a juxtaposition to its surroundings. Opening later this year, the Design District in Greenwich is will achieve "a domestic scale, dense, medina-like, woven piece of the city," says Corlett.
A breath of the freshest air for the creatives made the creatives. A place to work among makers and creatives the purpose behind this Greenwich Design District is to create a safe and new place for the creatives – "People want to live and work around creative people, so the demand drives developers to price creatives out." 
With the design industry cooped up in revamped industrial places that have been getting higher rents, one of the many advantages of this creative space isthat the "Design District workspaces will be leased out on a blended rents model, allowing variation in the size, scale, and types of creative businesses that will occupy them (at time of publication, no tenants had been signed). The hope is that because they can afford to stay, they will."

As one of the concerns was the durability of the space. That's where the eight architects come into play. Each had reigned over what they wanted to create and how to create it, picking shapes and materials within budget embracing sustainable and high-performance materials.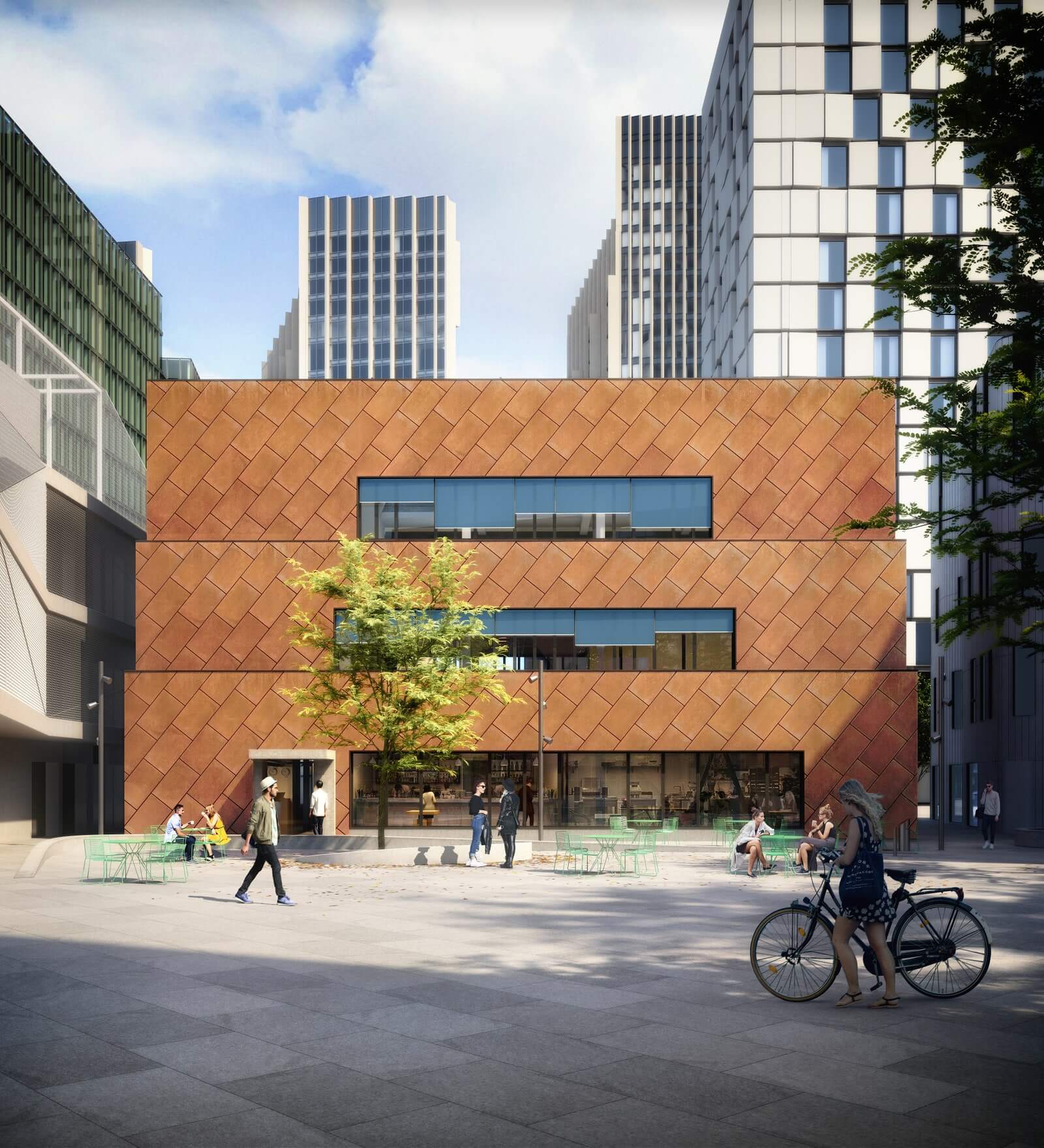 "Good urban design considers how people, buildings, and open spaces relate to each other," says Oliver Schulze, founding partner of Schulze+Grassov in a statement. "Rather than forcing context and conformity upon its buildings, the Design District liberates them—it has a built-in eclecticism that is distinctly British. The open spaces are the glue that holds the district together, connecting buildings and encouraging interaction between businesses.
Now, onto what's it's going to look like: aside from the market hall, the Design District in Greenwich Peninsula is mostly workspace.
Between the 16 buildings present, from an open floor plan office to a woordworking studio, the grand floor is meant to engage with the city itself with design workspaces on all floors with workshopes due to heavy machinery. On top of some buildings you'll experiecne landscaped rooftoops advantageous for both tenants and neighbors looking down onto the site from the surrounding residential towers.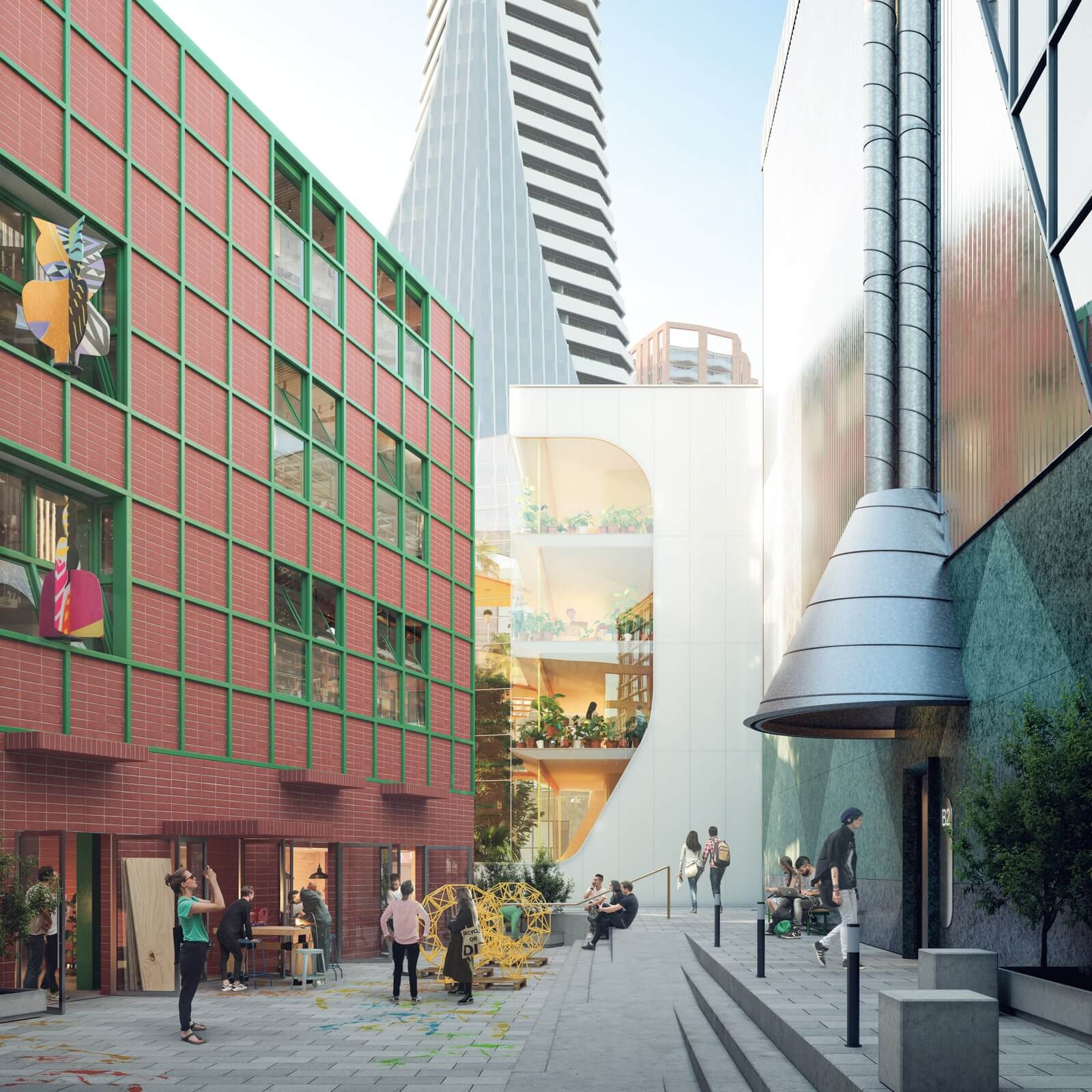 We really hope you liked our article. Feel free to pin all the images to your favorite Pinterest board or to print it and use it on your projects' mood boards. You can also visit our Pinterest boards in order to get more inspirations.
Get more ideas for your projects and find functional, stylish, and sizable lighting and furniture choices: