In one of the fastest-growing cities in China, Shenzhen, already one of the most vibrant and inclusive cities and home to communities of entrepreneurs, is the home of the newest mesmerizing history-inspired bookstore.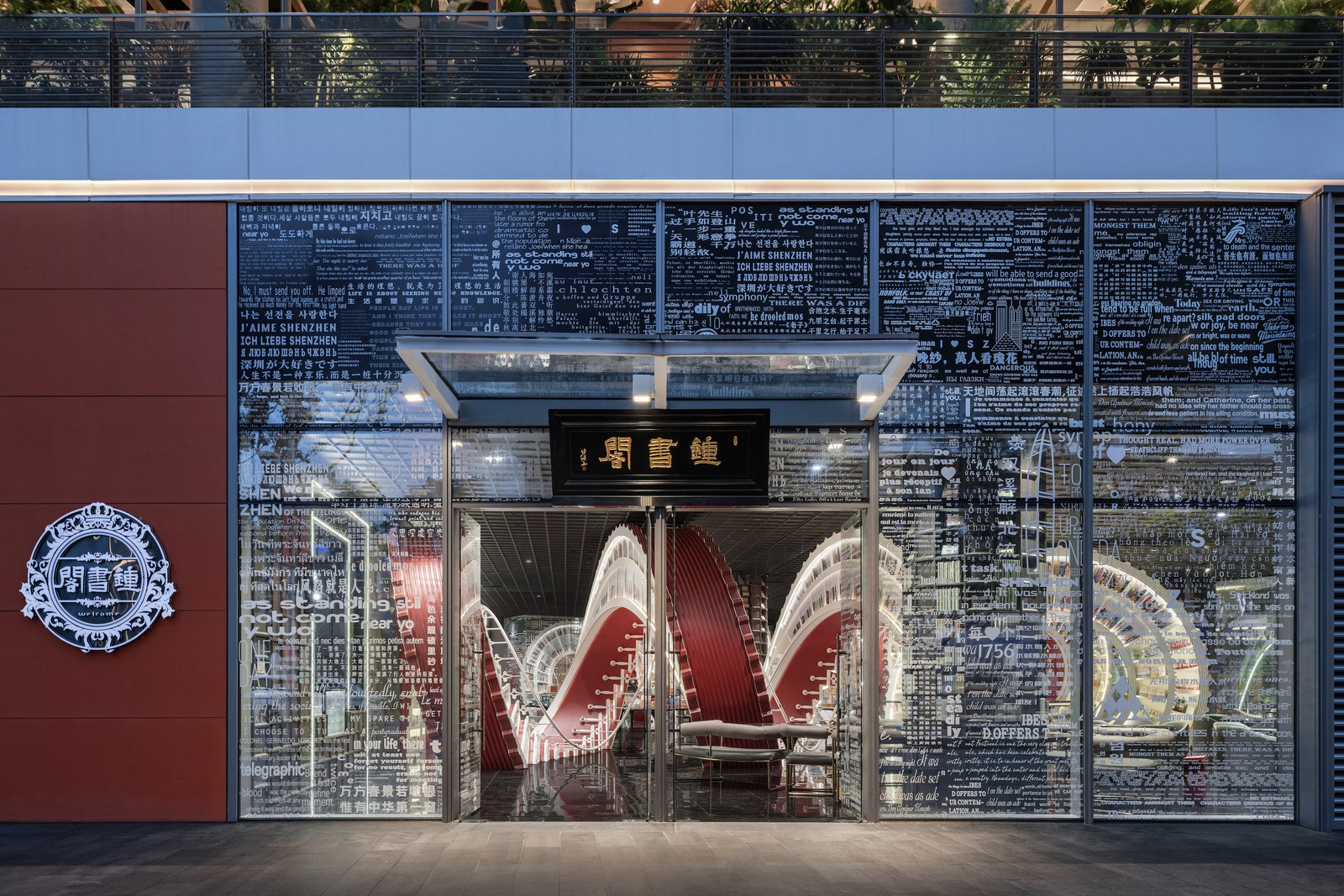 Designed by X+Living, founded in 2011 by Chinese architect Li Xiang, is an international architectural company with a high pursuit of the perfect integration of artistic aesthetics and practical functions. X+Living takes"design creates value" as the core concept and insists on achieving the highest quality works from concept to completion. The projects, which have involved many fields of business, including parent-child, hotel, office, retail, culture, commerce, etc., had always driven the trend of the industry with high-level design confections and triggered enthusiastic feedback at the phenomenal level in the industry.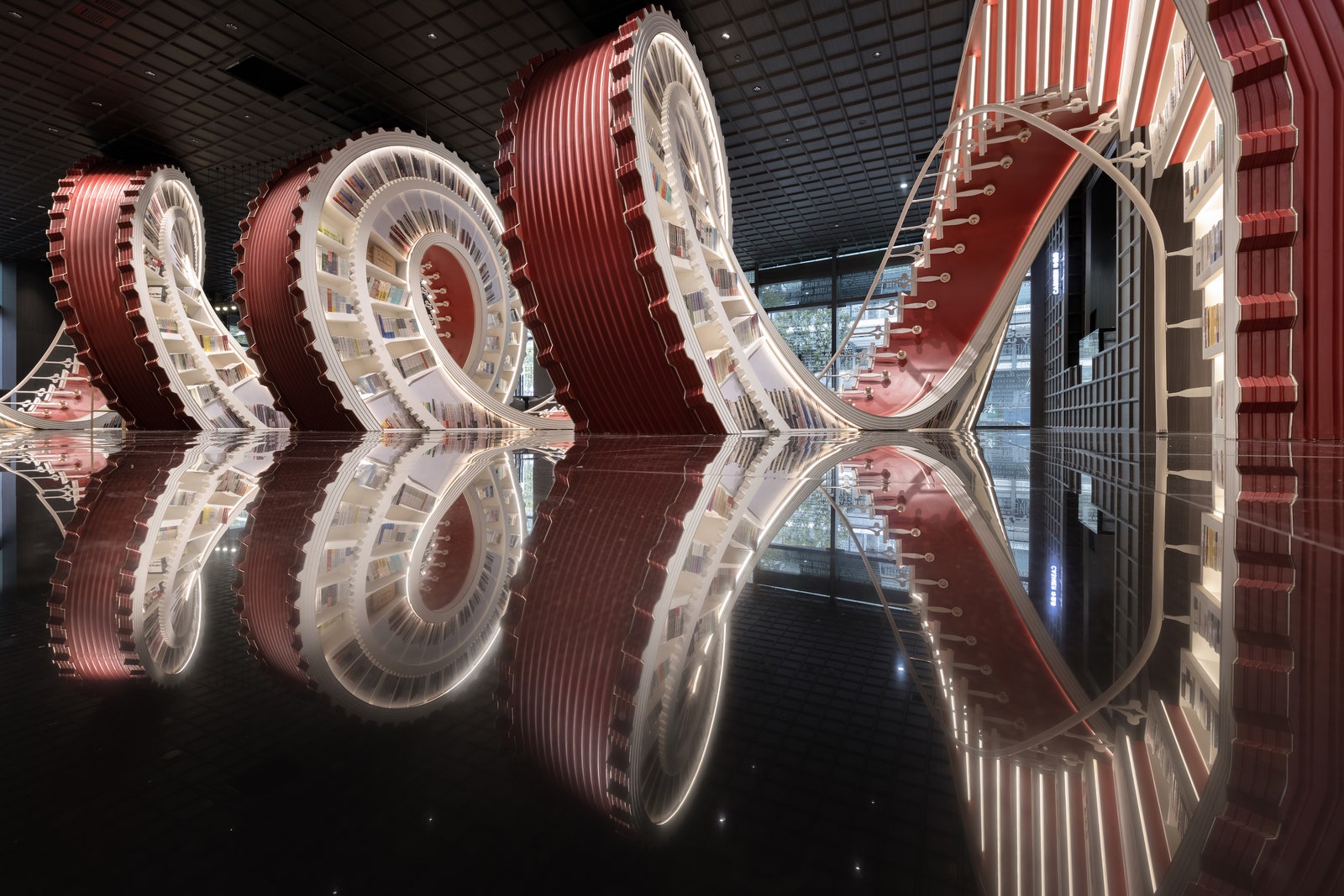 The city that once was just a tiny village was utterly transformed since it became a special economic zome in 1980. This bookstore is a representation of this transformation of the city. Based on its cultural background and history, the chief designer, Li Xiang, created this bookstore that is a tribute to the ones who made the history of this city. 
As soon as you enter the 2021.11 square meters store, you notice its main feature; a twisting, massive, sideways staircase horizontally positioned from the entrance to the exit. This spiral ladder represents the speeding trajectory in which China is growing. This mesmerizing staircase would fascinate anyone looking at it with a touch of red.

Both a functional bookcase and an art piece, people can walk through it and emerge into the fantasy of any of their favorite books. Inspired by Anish Kapoor's work "Memory", she created a gravity-defying massive spiral bookcase design, that attracts and calls attention.
WANT TO KNOW MORE ABOUT US?
Since you have come this far, we kindly invite you to download Hommés Studio Catalog and discover furniture and lighting by designer lovers.
Pay a visit to our soul sister ACH Collection as well. You'll be delighted to discover beautiful high-end homeware and pet accessories.

Source: AD