MAD Architects based in Beijing has revealed a cloud-shaped building. The project Cloud Center is a multipurpose center in Aranya – one of China's most important arts and culture communities. Located in the Beidaihe coastline in northeastern China, the construction of the Cloud Center began in March 2021. The project's civil construction is expected to be completed by the end of 2021, with the entire project completed and opened to the public in 2022.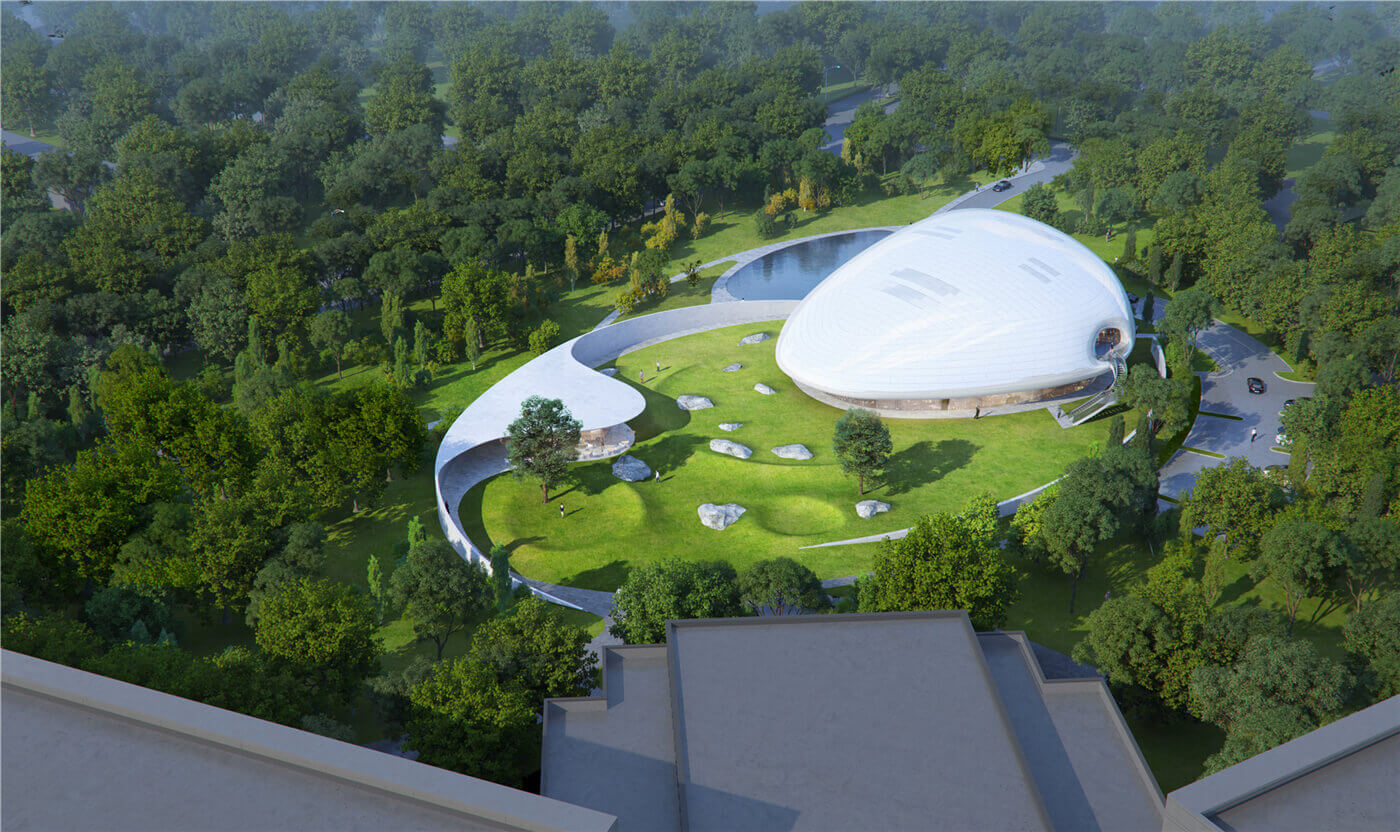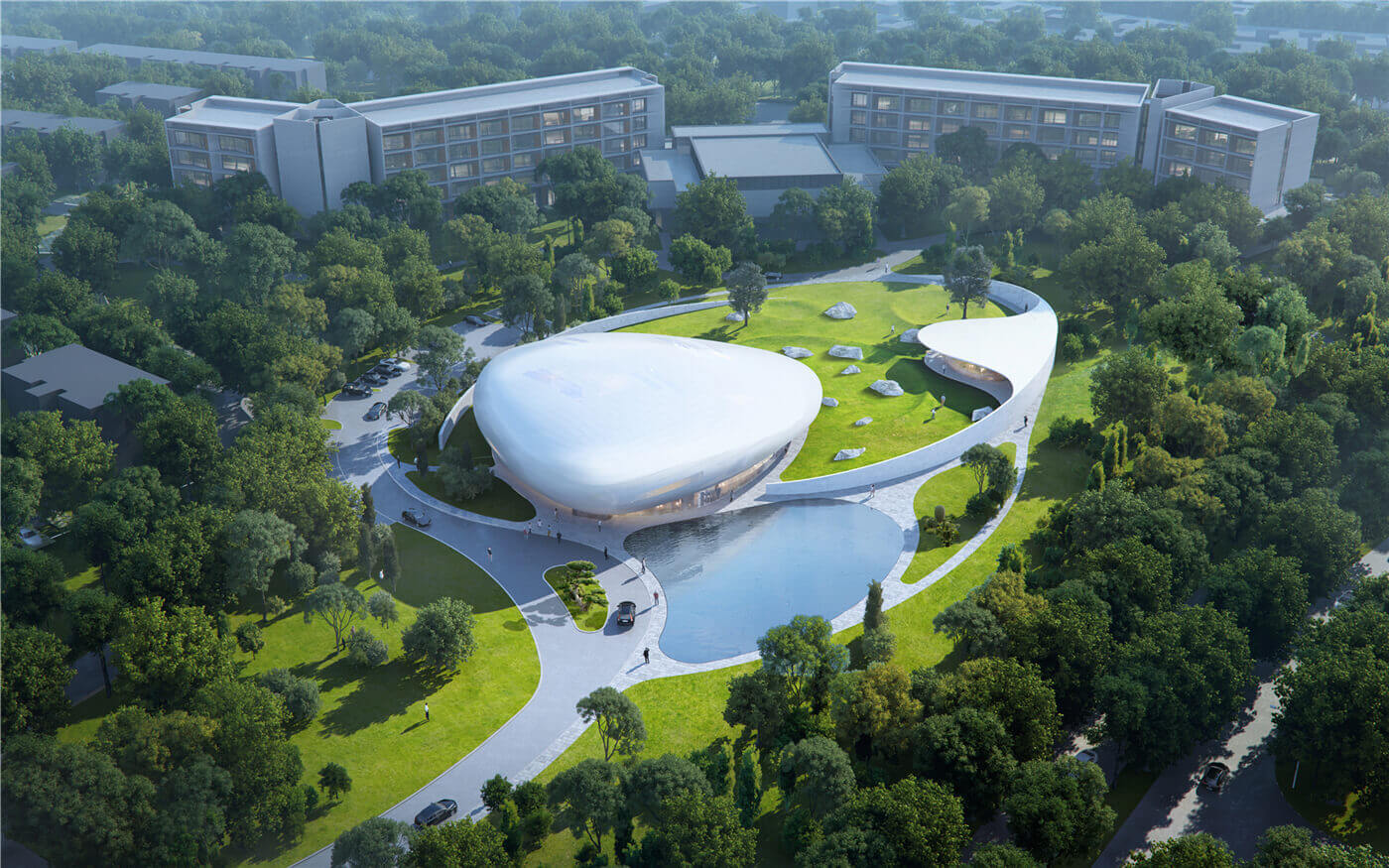 Cloud Center was designed to host a variety of functions. The cloud-shaped building in Aranya will have a press conference room, a small theater, and an exhibition space. The building's primary internal space, the multi-purpose room, extends skyward through a swirling ceiling. Above the spaces, a series of skylights allow ample natural light into the interior to enhance the building's energy efficiency.
This cloud-shaped building by MAD architects also has movable walls that offer a high degree of spatial flexibility to meet the needs of the multi-purpose space.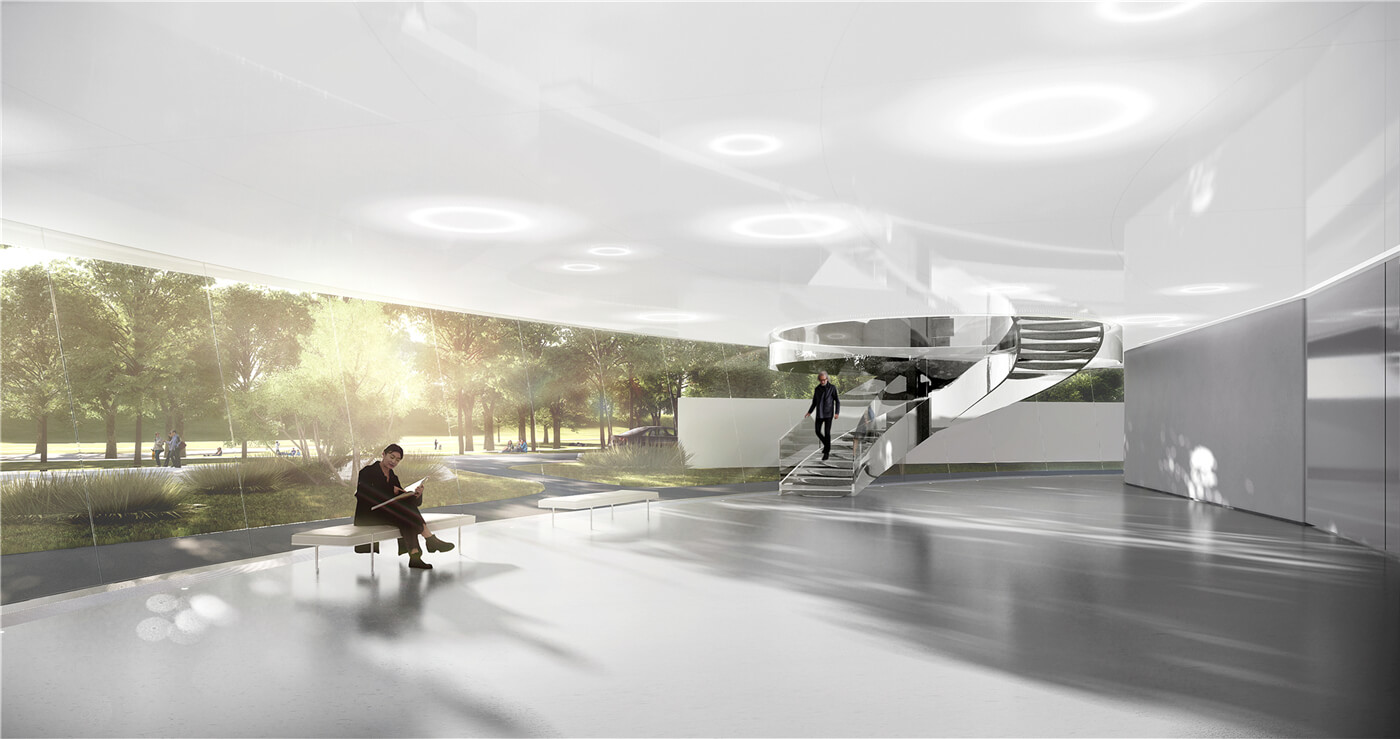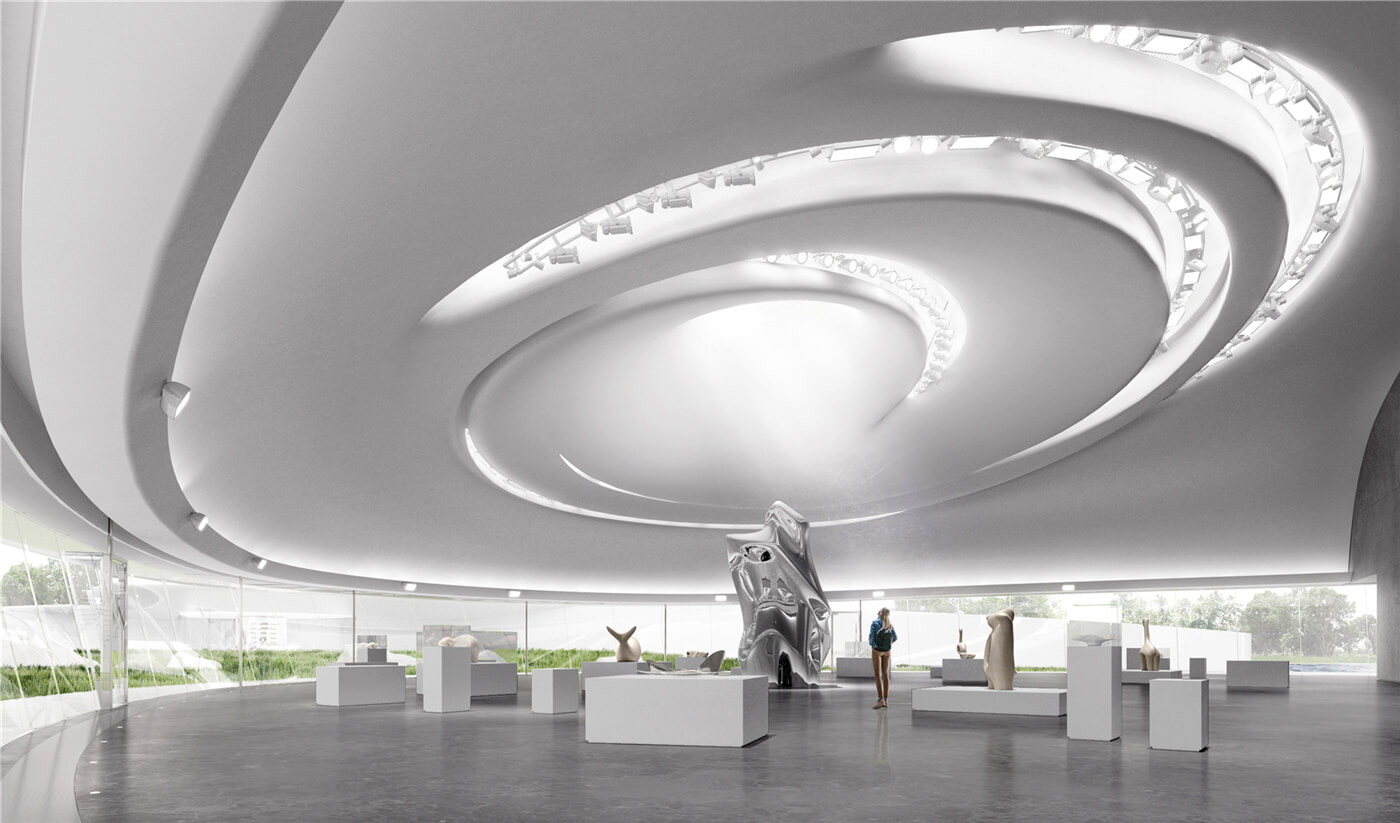 As viewed from afar, the Cloud Center's exterior seems to be a "cloud floating in the forest". The low circular structure bonds with a tranquil landscape. The involving garden is a series of white rocks and undulating greenery that evoke the imagery of floating planets dotted across the universe.
In the garden, a pool reflects both the building and the clouds above. As a result, the solid white mass of the cloud-shaped building appears to float over a predominately glazed ground floor.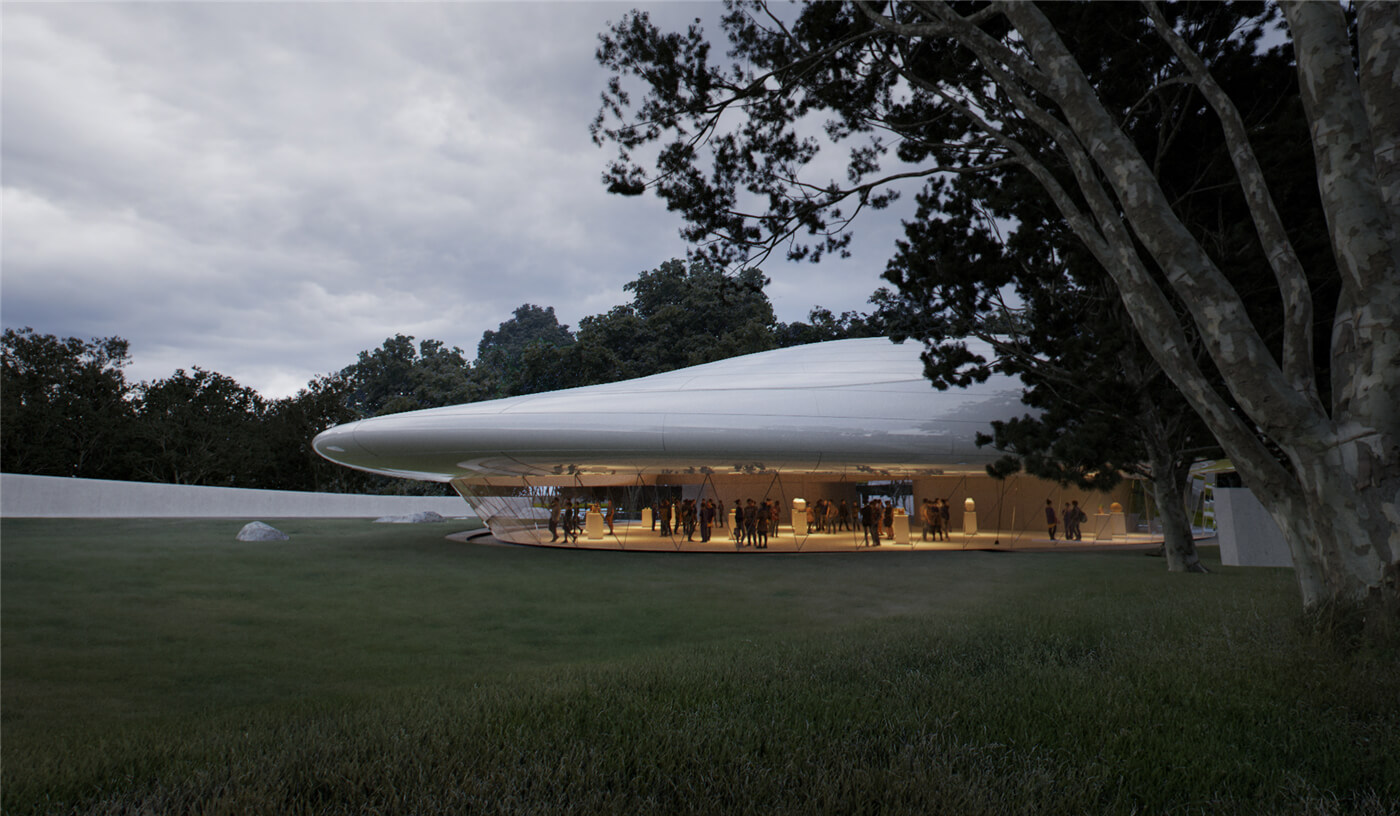 The Cloud Center by MAD architects blurs the boundary between architecture and nature, and interior and exterior.

Discover the most stunning contemporary architecture projects in our journal. For visual inspiration, follow Hommés Studio on Pinterest and be up to date with our Modern Architecture Projects moodboard.
Source MAD