Inspired by the city of Chongqing, Research Commune Design perspectives a natural interior design with the visionary Longhu Stack Model Room.
The Longhu Stack Model Room can be described as a true sanctuary with this stunning natural interior design. It exemplifies how nature and interior design can harmoniously blend together to create an exquisite living space. For anyone seeking a peaceful haven, this space offers exotic furniture and decor that will fulfill their desires for a comfortable and relaxing home.
Located in Chongqing, known as the "Mountain City," this natural interior design was inspired not only by this city in China that has a deep connection to nature and the outdoors but also by the impressive landscape design of the Chongqing Longhu-Shanqian Project. More than a dream, the Longhu Stack Model Room is not just one more masterpiece to enjoy, but an inspiration for those who want to have a deep connection with the mountains and the nature of living in paradise.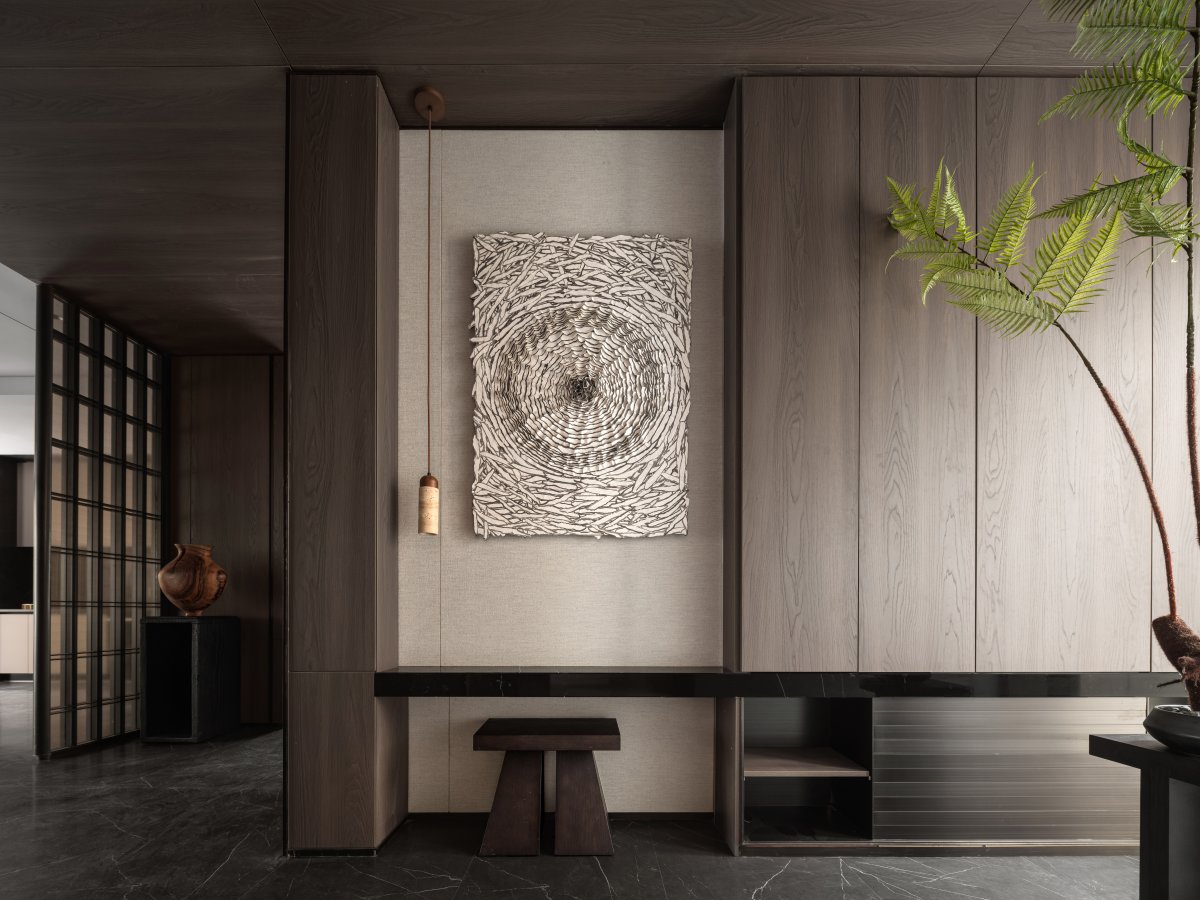 Inside This Longhu Stack Model Room
To enhance and transform everyday life into a captivating experience akin to a mountain landscape, Research Commune Design introduces a novel concept that reimagines the living space interface. Created to be more than a home, the Research Commune Design reveals a beautiful and warm blend between modern design and nature decor.
The Longhu Stack Model Room harmoniously integrates with its natural environment. Research Commune Design has impressively incorporated cultural artwork and natural elements to create a perfect natural interior design that brings the mountain indoors. The nearly ten-meter-wide wall has been transformed into a transparent glass folding door and window, allowing for the seamless merging of indoors and outdoors. The home's spacious and inviting courtyard and abundant natural light make it a vibrant space where plants thrive, and the beauty of nature is always present.
The Longhu Stack Model Room dining room is truly a work of art. The natural stone flooring on the walls flows like a brushstroke, giving the room a unique and beautiful look. The sunlight that floods in illuminates the room, creating a warm and inviting atmosphere. The square table is a true masterpiece, hand carved from a single piece of teak, that harkens back to the Tabwa culture of Central Africa.
The combination of textures, decorative items, and artwork in this marvelous natural interior design creates a seamless blend of a peaceful design and architectural beauty. The eye-catching staircase, made of warm sandstone steps, connects the living room to the first floor and sits adjacent to a water glass screen.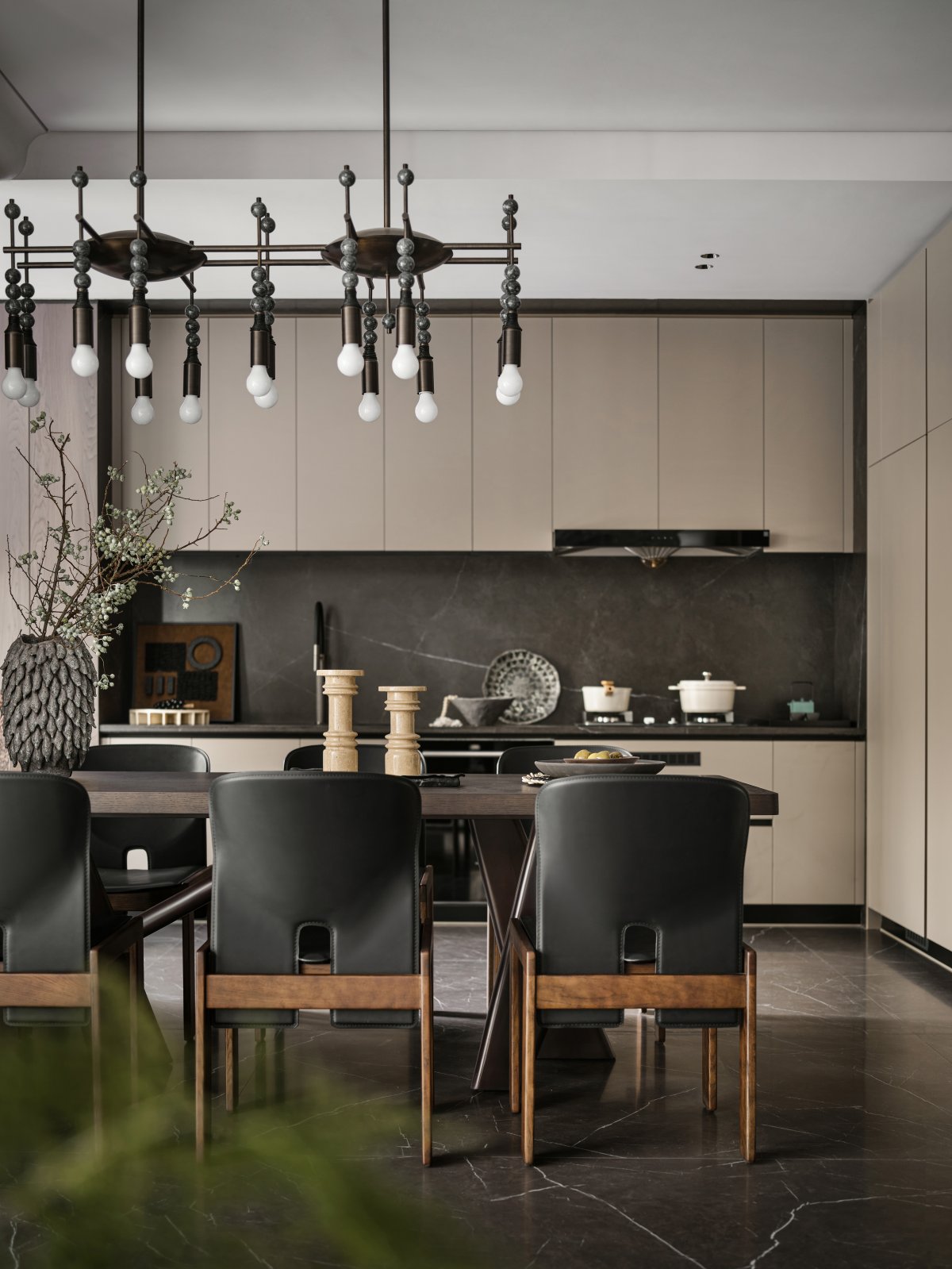 The earthly tones of the interior of the master bedroom and the lush trees outside the windows are intended to bring joy and tranquility to the space. The interior of this master bedroom has magnificent furniture pieces, such as simple wooden shelves, desks, and sideboards that enhance the sense of freedom. In a sophisticated lush greenery is the bathroom, which is made of light-colored natural sandstone and a wonderful bathtub set against the window, the genuine feeling of having a quality and relaxing bathing experience. All the decoration and glamorous furnishings surrounding this natural interior design give it a romantic and relaxed atmosphere.
All over the floor of the Longhu Stack Model Room has an elegant vintage look with cultural decorations and bright expressive details that complete this incredible natural interior design. The second bedroom provides a calm and relaxing environment for the children, with a U-shaped floor bed and a classic vinyl collection area.
The children's room in the Longhu Stack Model Room is infused with African culture, evident in the animal print rugs, African drums, sculptures, and paintings displayed in the chests along the side walls. Alongside these cultural decorations, there is a black leather case featuring the twelve stars of Studio Schalling in Scandinavia, creating a balanced and stylish look. This natural interior design combines cultural elements with bright, expressive details to create a peaceful and cozy atmosphere.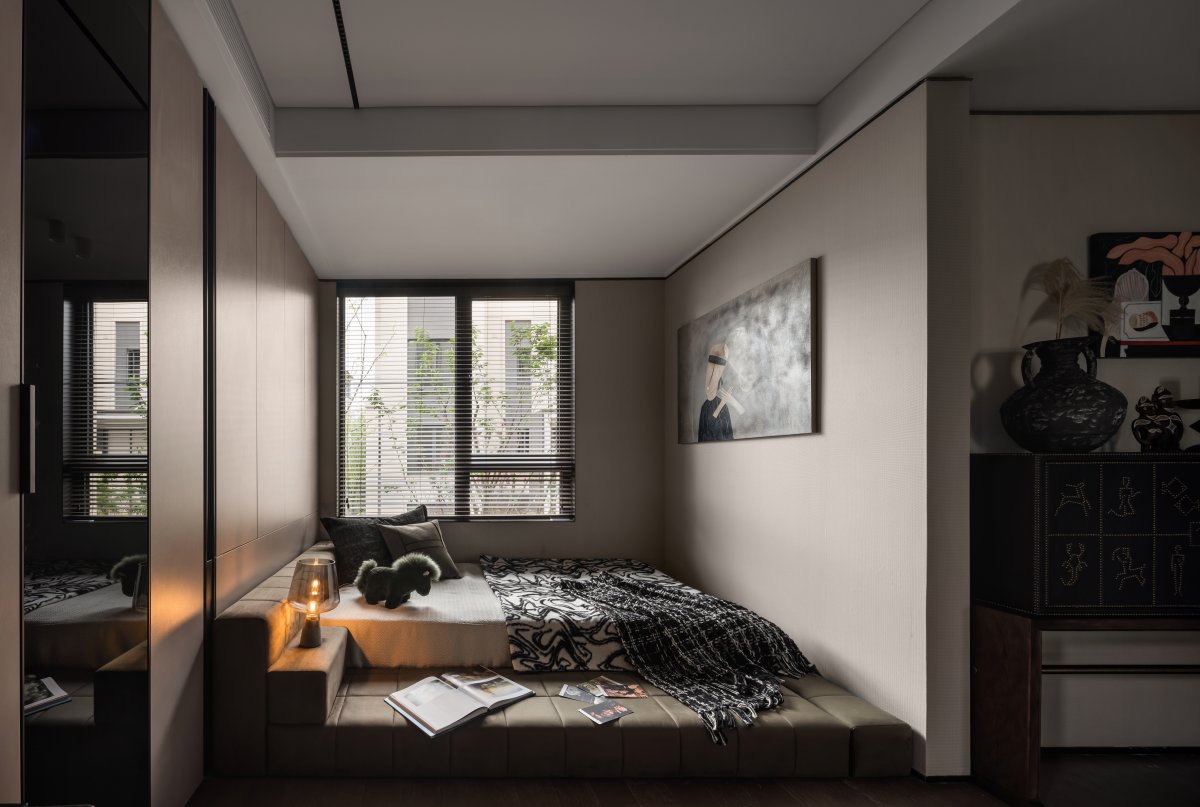 The Longhu Stack Model Room is a stunning example of how cultural furniture and decor can seamlessly blend with nature to create a beautiful living space. The furniture and objects in each room provide an authentic mountain experience truly inspiring. We hope this incredible natural interior design has inspired you as much as it inspired us. Find more amazing projects by top interior designers on our interior design page and have a relaxing journey to discover more about the world of interiors.

Photos: Chu Yi Tu Zhi