Interior design projects are not easy; it is necessary to combine the best pieces of furniture with colors. It is easy to fall into a trap: tasteful, restrained, but perhaps a little more subdued than intended. When a room calls for a bit of energy to liven it up, consider adding a little color to bring things to the next level. Whether it is a vibrant piece of art, a chair upholstered in an eye-catching fabric, or even eye-catching curtains, a colorful element can give a room a much-needed vibe and personality.
See some examples of adding a little bit of color into interior design projects to create memorable spaces throughout the home and get some inspiration for your next project.
IMAGINATIVE ART
A colorful canvas enlivens this vibrant room with bright red armchairs designed by Amy Lau Design.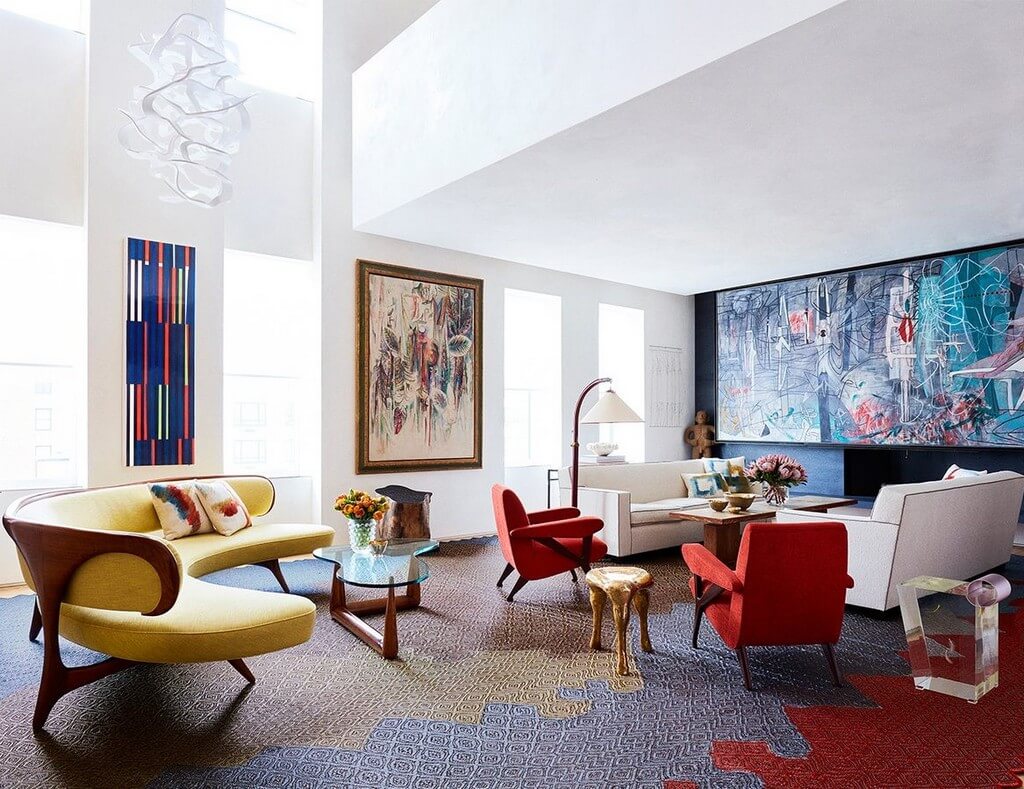 FROM THE CEILING TO THE FLOOR
Colorful patterns and a vibrant grass cloth bring a sense of joy to this bedroom designed by Kati Curtis Design.
PLAYFUL PALETTES
PepperJack Interiors played with bright colors for this airy family room in an updated Craftsman-style home.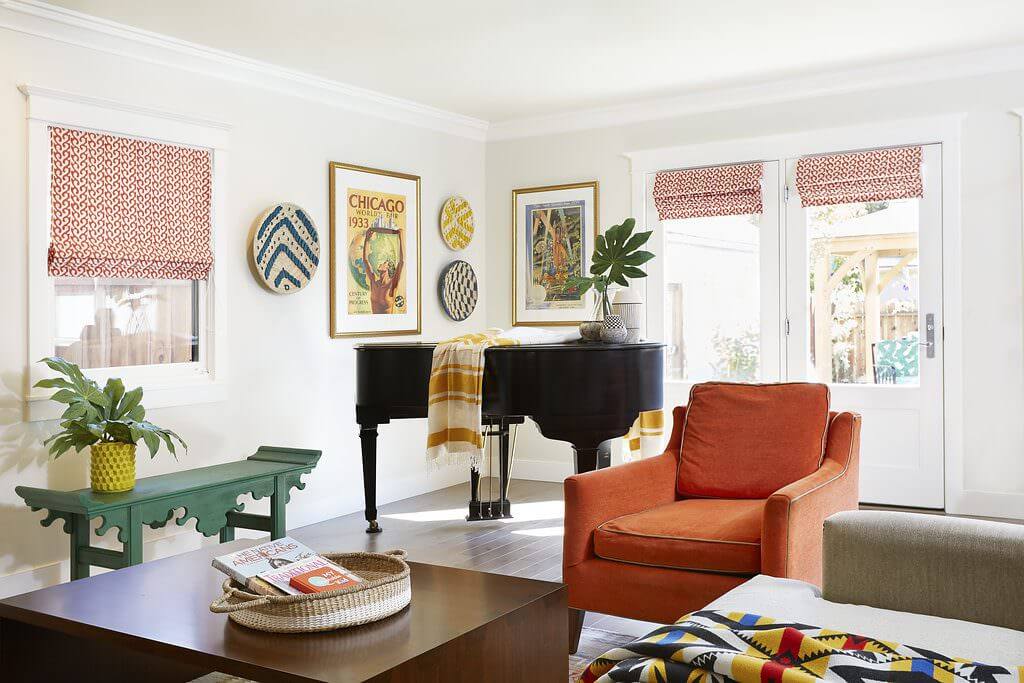 CREATIVE CONSOLE
A colorfully painted console and vibrant chairs add personality to this dining space by Elms Interior Design.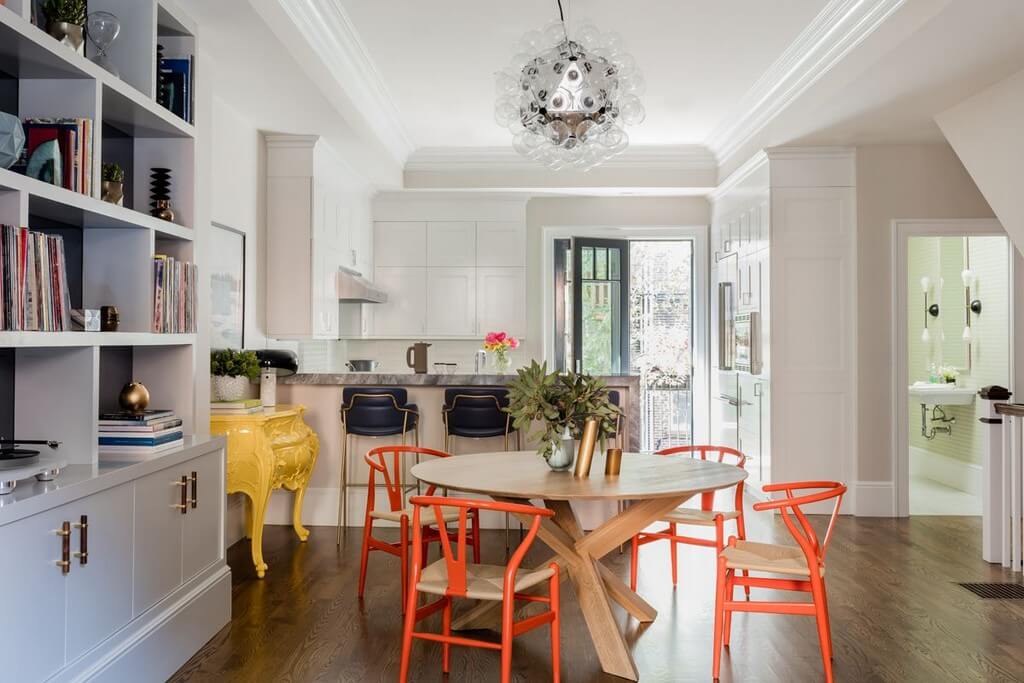 SUNNY SHADES
Pops of yellow bring a touch of the sun to this eclectic family room in Amagansett, New York, by Elizabeth Bolognino Interiors.
A BLUE OASIS
Designer Sidney Wagner used a striking blue wallpaper to match with the colorfully painted butler's pantry.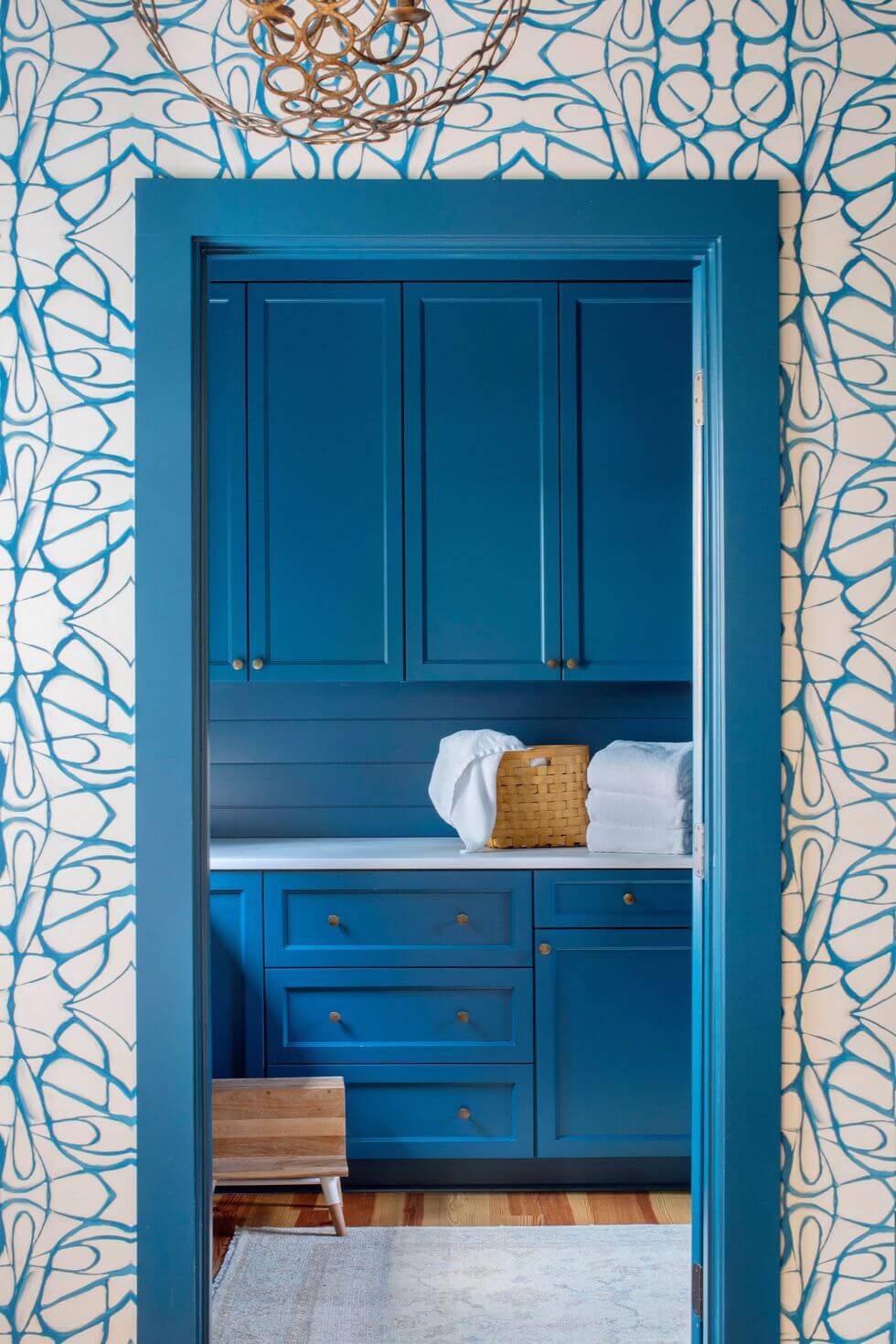 REINVENTING TRADITIONAL
Jasmin Reese Interiors invigorated this traditional design with a colorful set of armchairs.
WALLPAPER WOW
Trellis Home Design made a vivid statement with a colorful green wallpaper and matching linens and window treatments.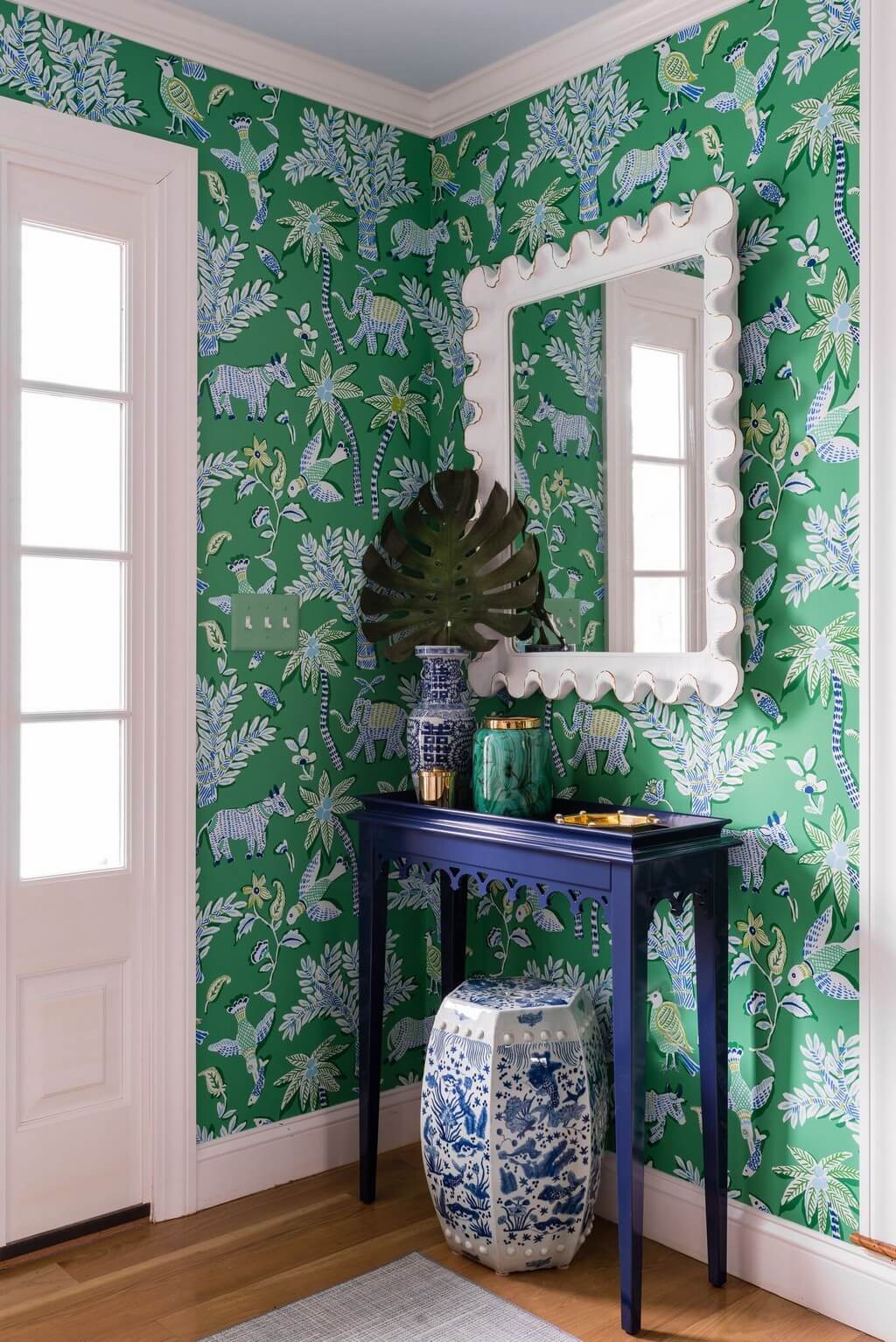 DRAMATIC DRAPERY
This neutral-toned New York living room by Elizabeth Pash Interiors and Antiques is emboldened by brightly colored curtains and an eye-catching sofa.
AN ORIGINAL LIVING ROOM
This living room by Amanda Nisbet features colorful furniture and a playful patterned rug.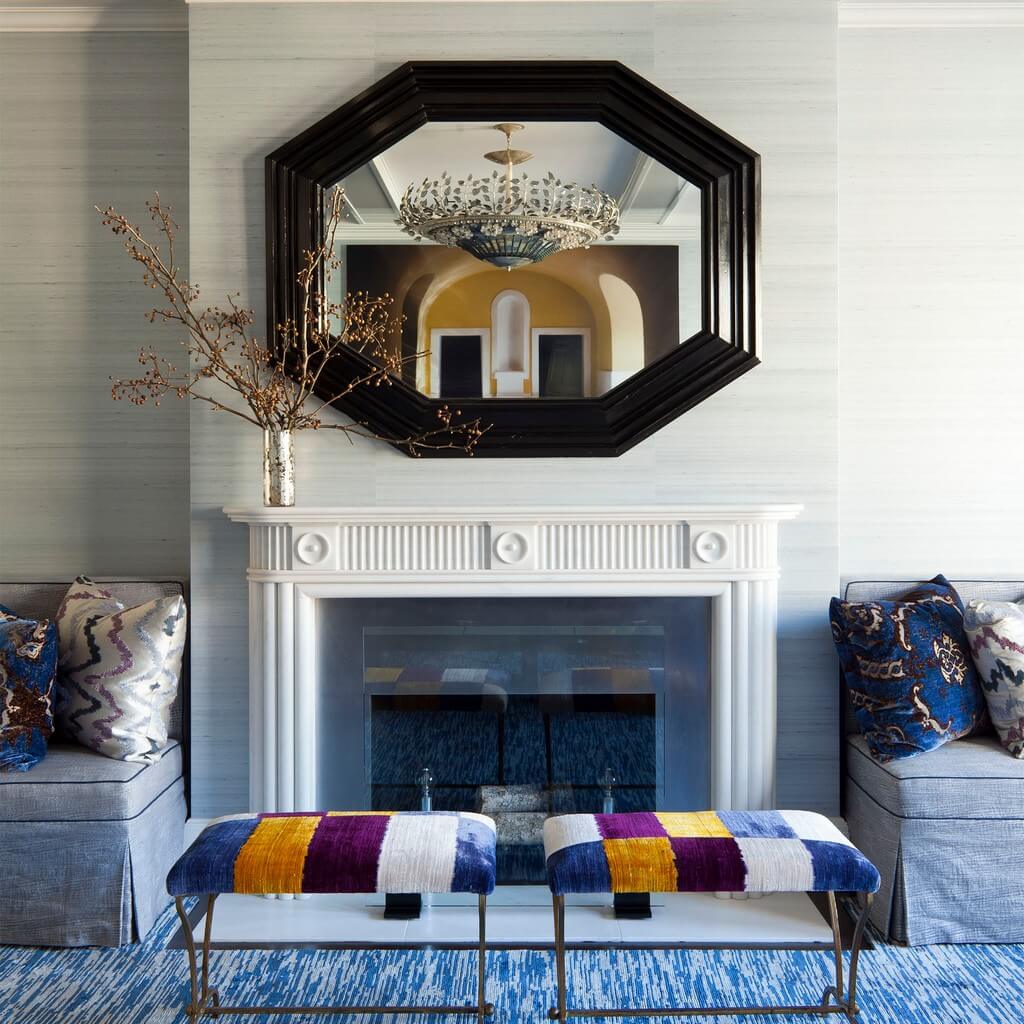 A POP OF PINK
A whitewashed living room in Pleasantville, New York, benefits from pink chairs and throw pillows and a colorful rug by Caroline Kopp Interior Design.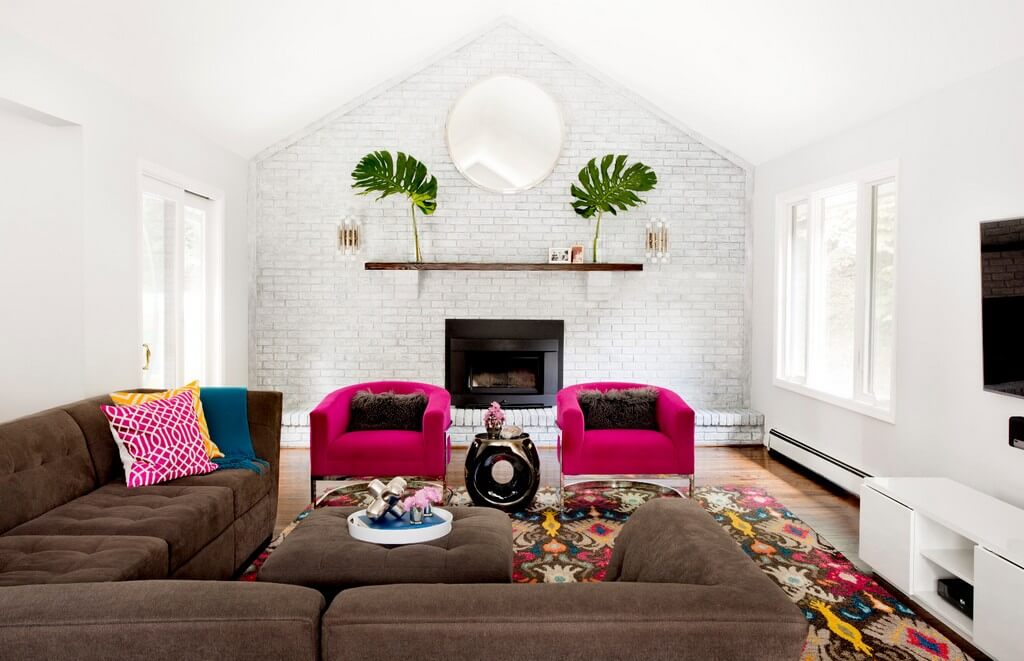 A DASH OF ORANGE
A traditional mirrored living room by Honey Collins Interiors gets a dash of brightness thanks to some orange elements.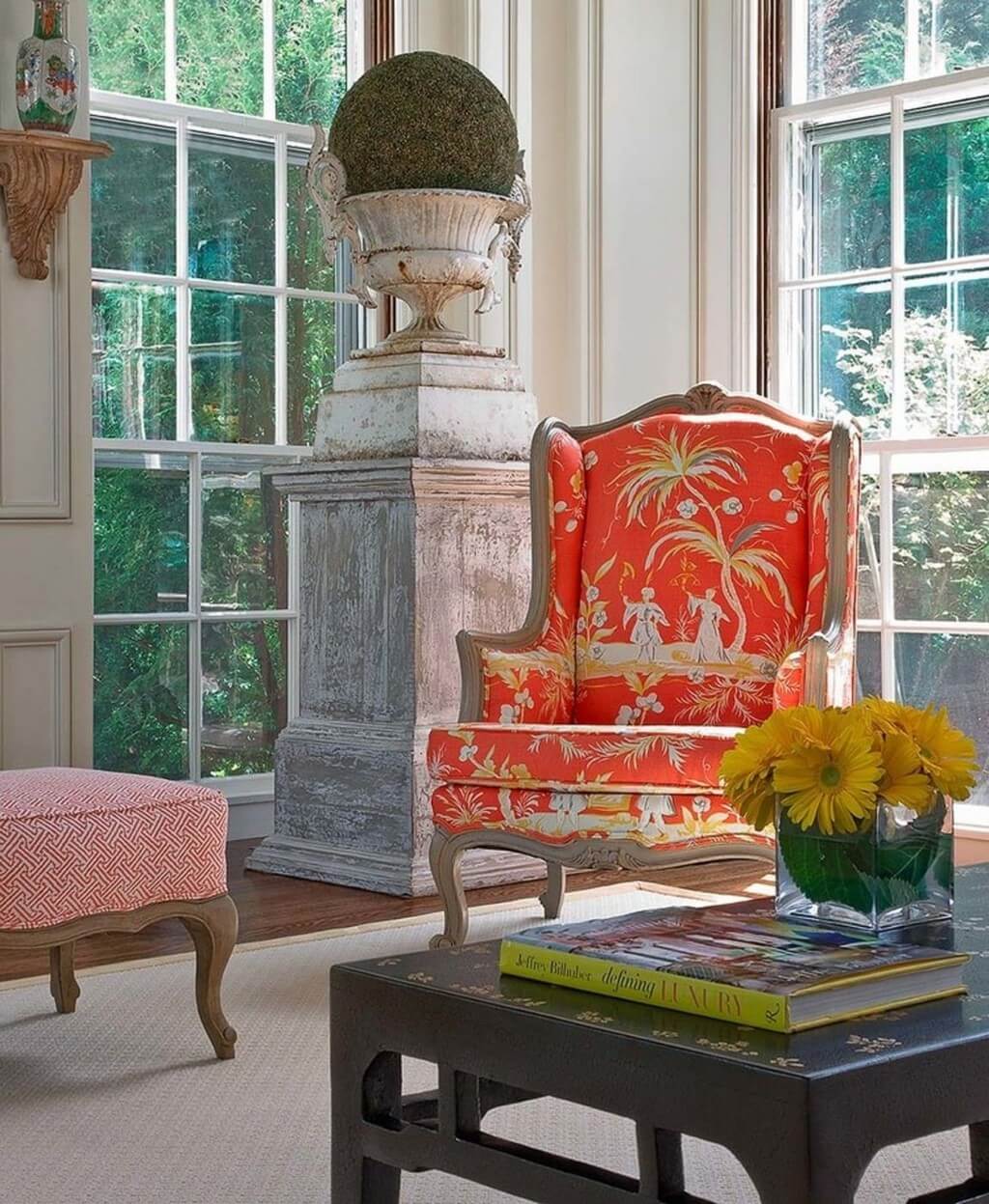 THE HOT (PINK) SEAT
Nicole Arnold Interiors added a pop of pink to the seating area of this contemporary formal living room.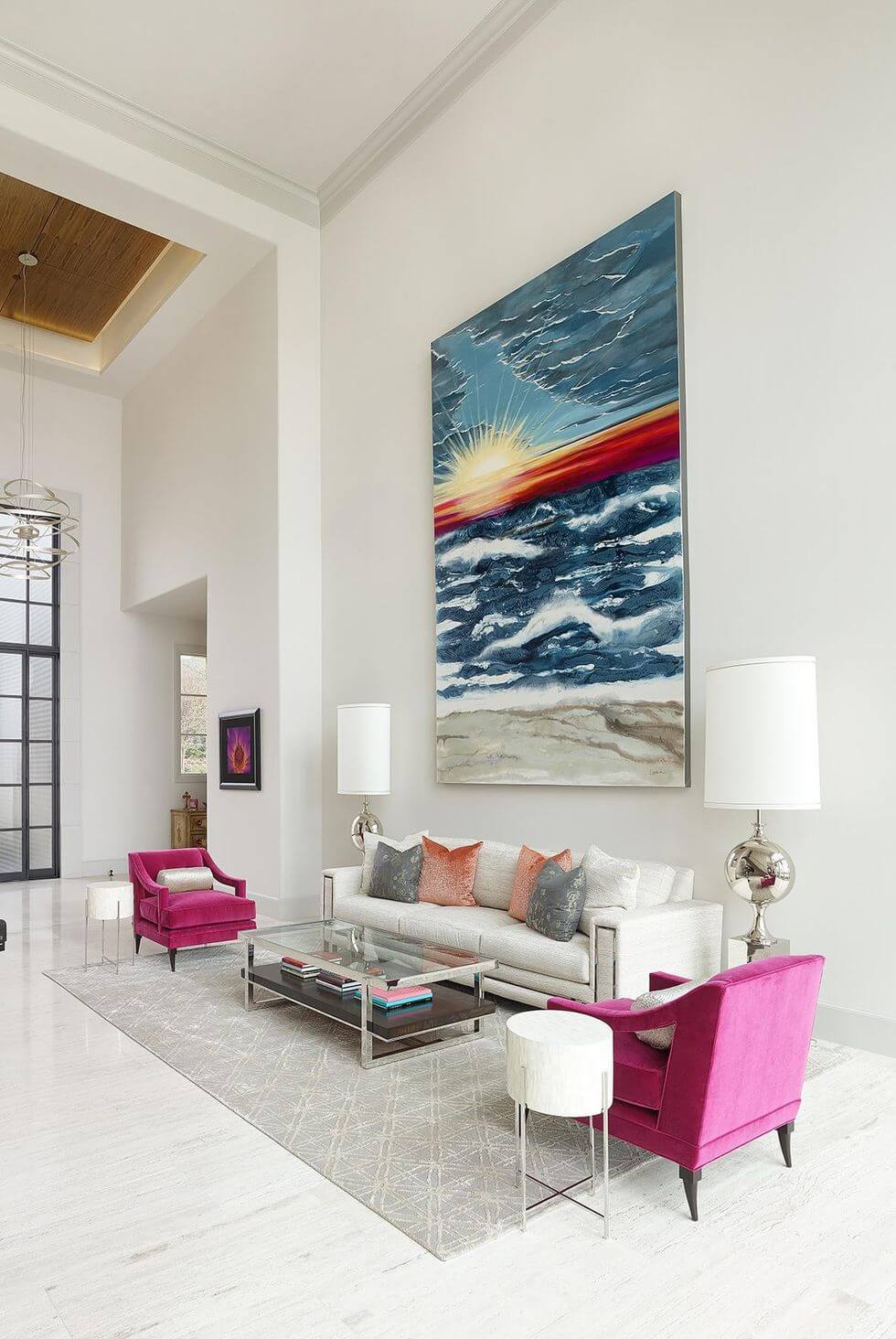 A HIGH-ART HALLWAY
In this traditional hallway in Boston, Nicole Hogarty Designs used vibrant artwork to add color and visual interest.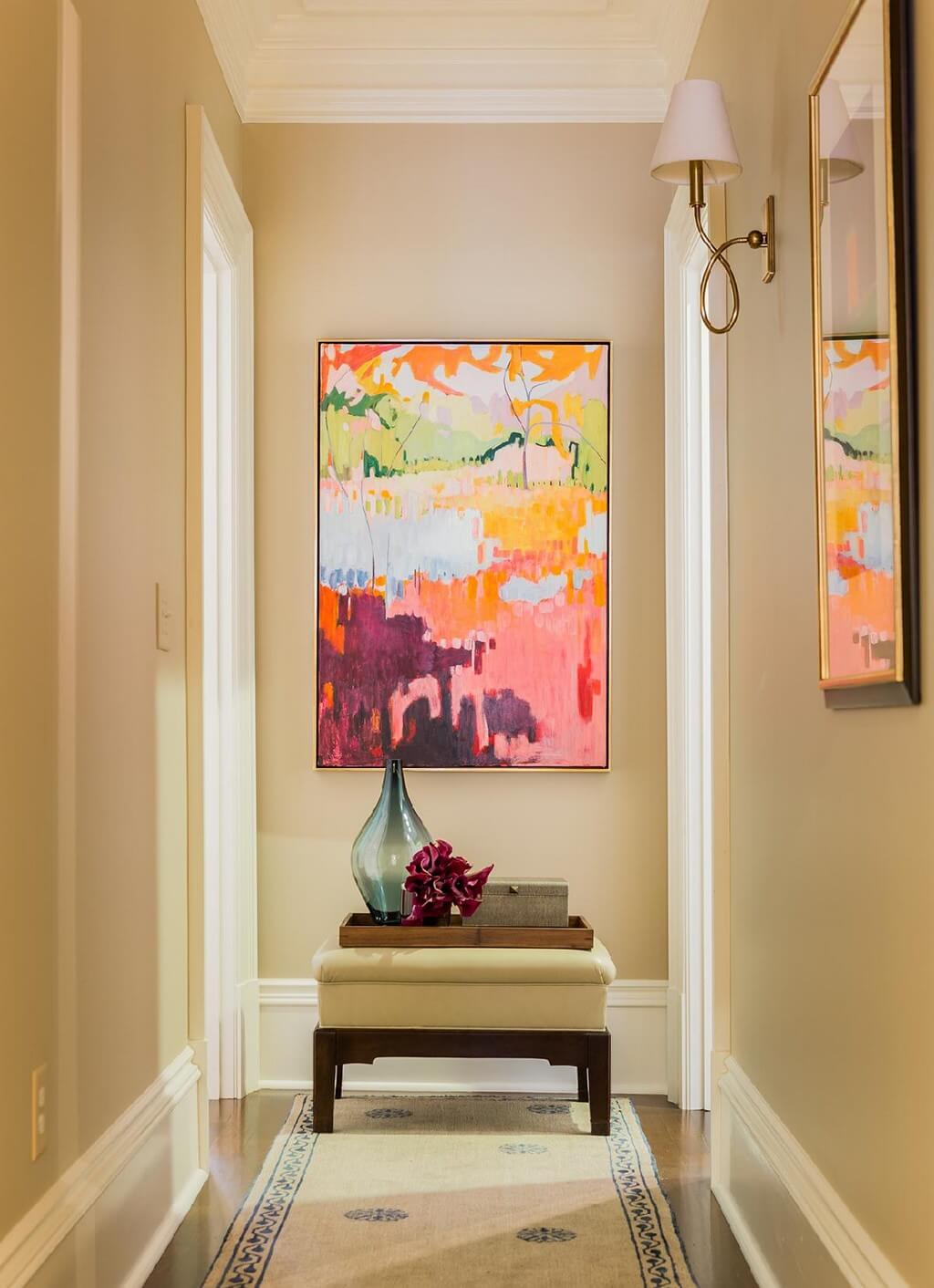 A TOUCH OF GREEN AND BLUE
In this living room by Mendelson Group, a green accent chair, and blue curtains add some punch to the design.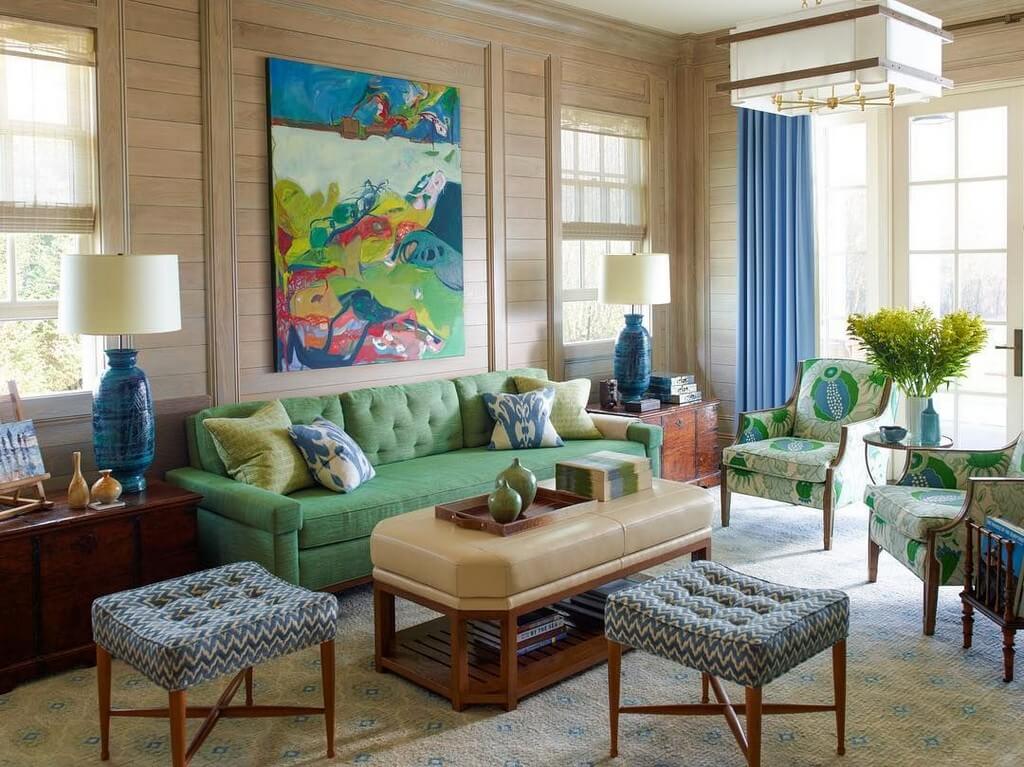 BRIGHTEN UP
Designer Melinda Mandell used a colorful chaise to brighten this 1920s Palo Alto, California, Tudor home.
COLORFUL CABINETRY
For this Hollywood Hills kitchen, Poppy Interiors used a rich green color to update the cabinetry and refresh the space.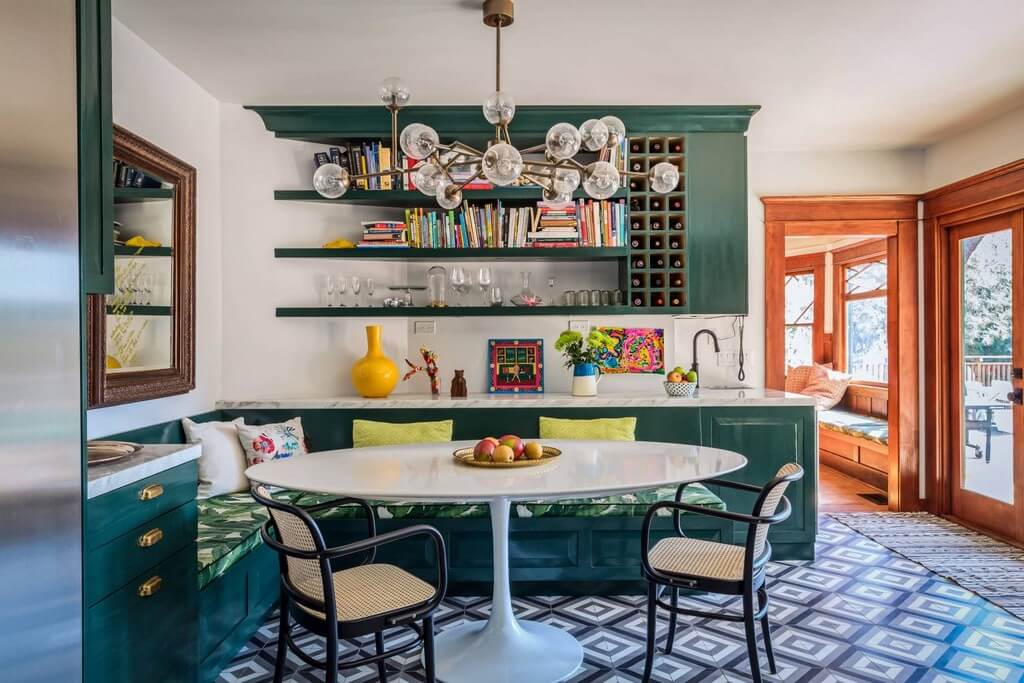 MIX AND MATCH
The team behind Neely+Queen Design used colorful art and a similarly hued rug to enhance this space's vibe.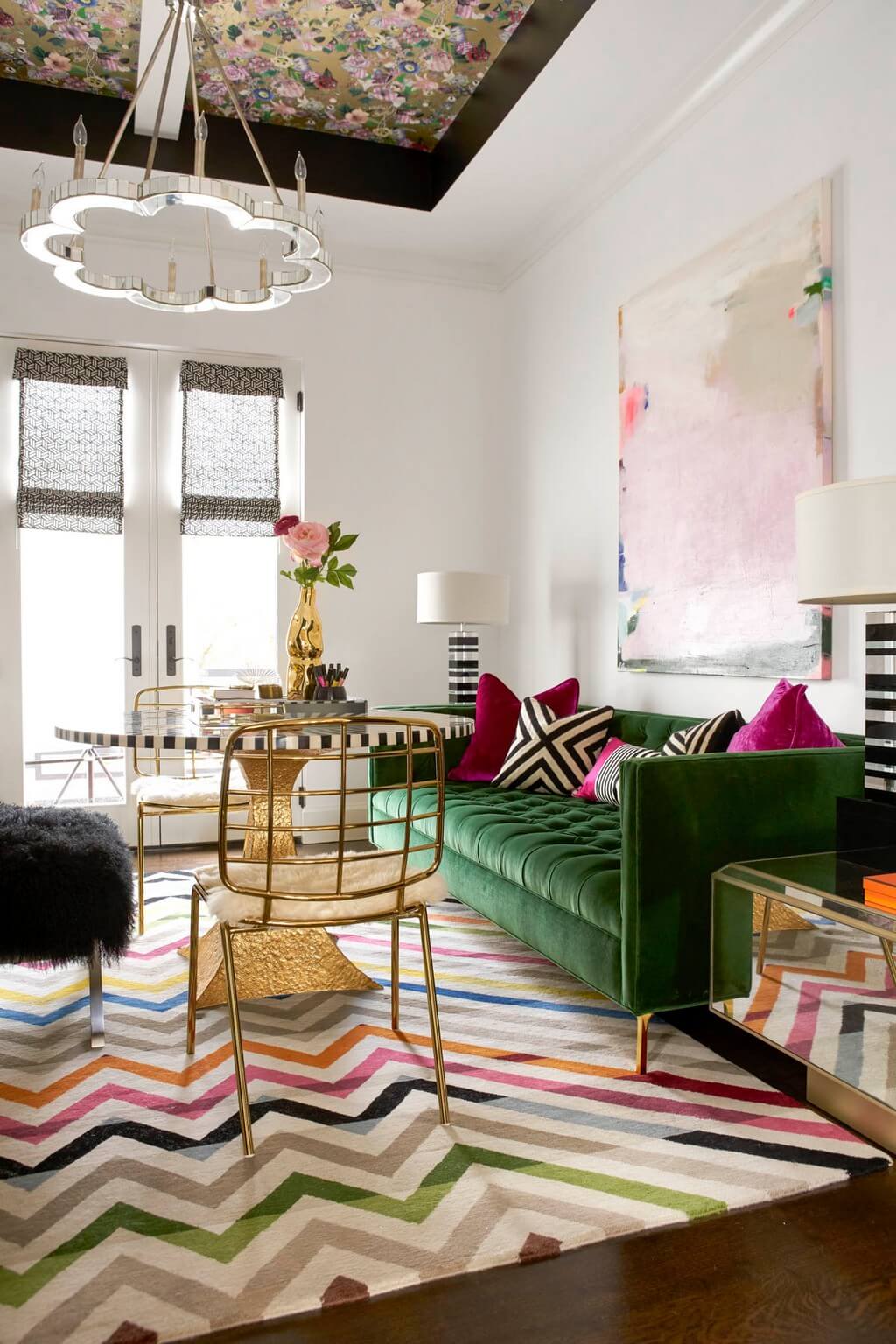 A BRIGHT SPOT
Laurie Blumenfeld used various pastel color pillows to spice up this monochromatic master bedroom.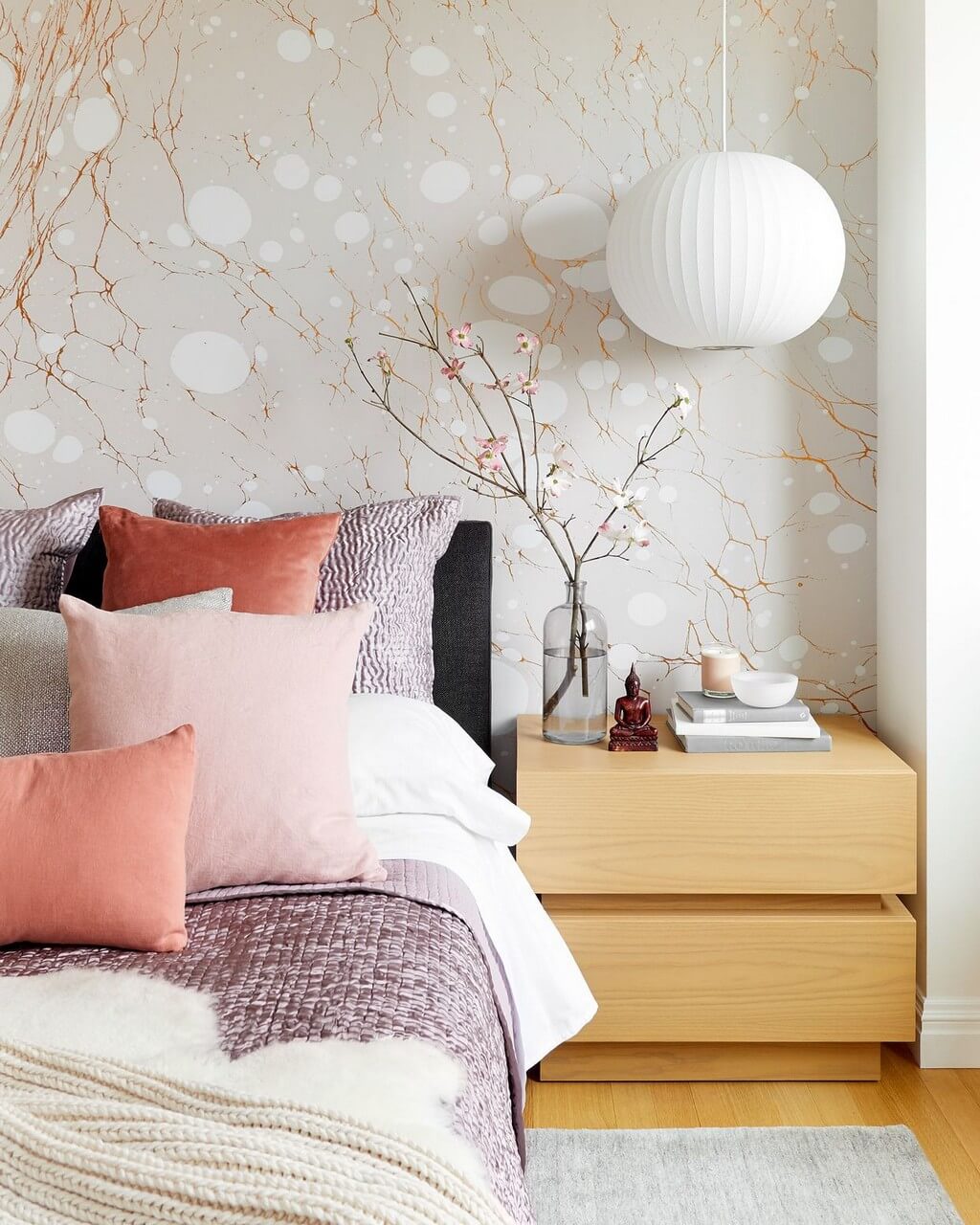 IT'S THE LITTLE THINGS…
Colorful throw pillows and art make all the difference in this bright space by designer Sharon Imbriani.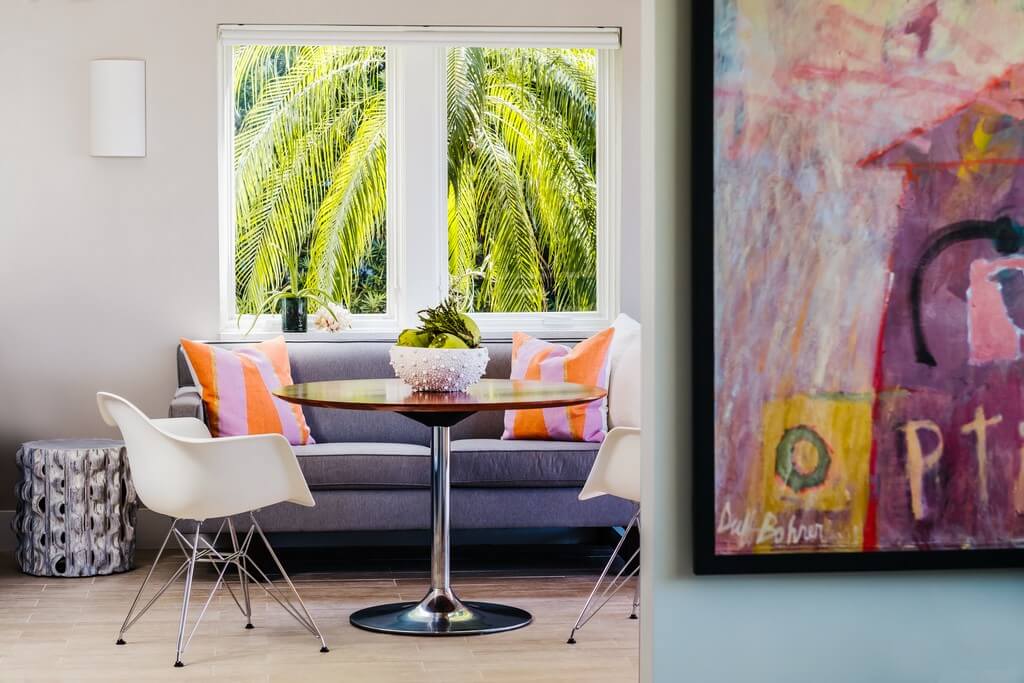 UNEXPECTED OMBRÉ
To reinvigorate a traditional hutch and add to the room's color story, designer Samantha Blake painted it in a unique ombré.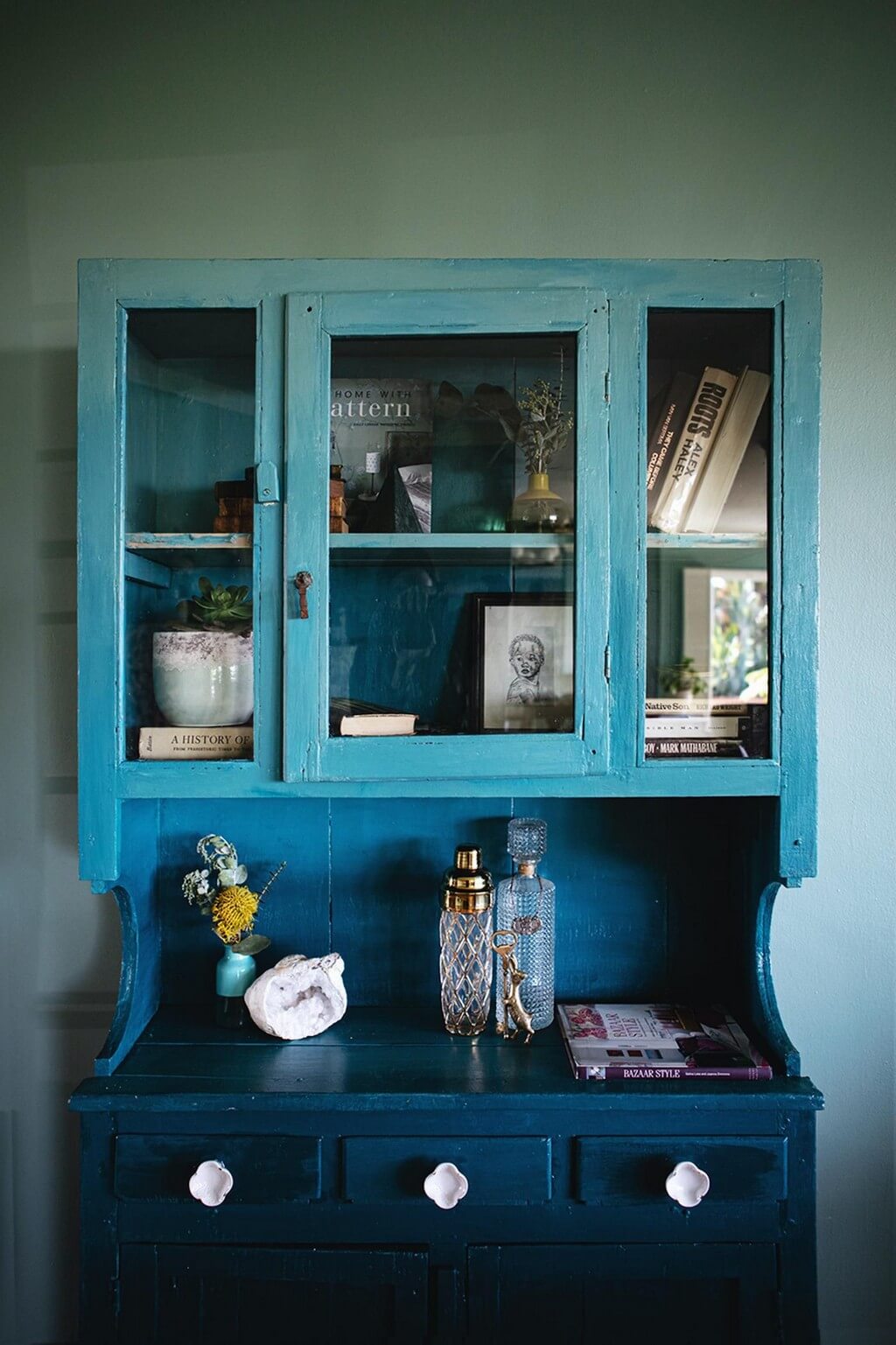 A COLORFUL ENTRYWAY
Alexa Stevenson Interior Decoration updated this traditional entryway area with a colorful wallpaper, rug, and details.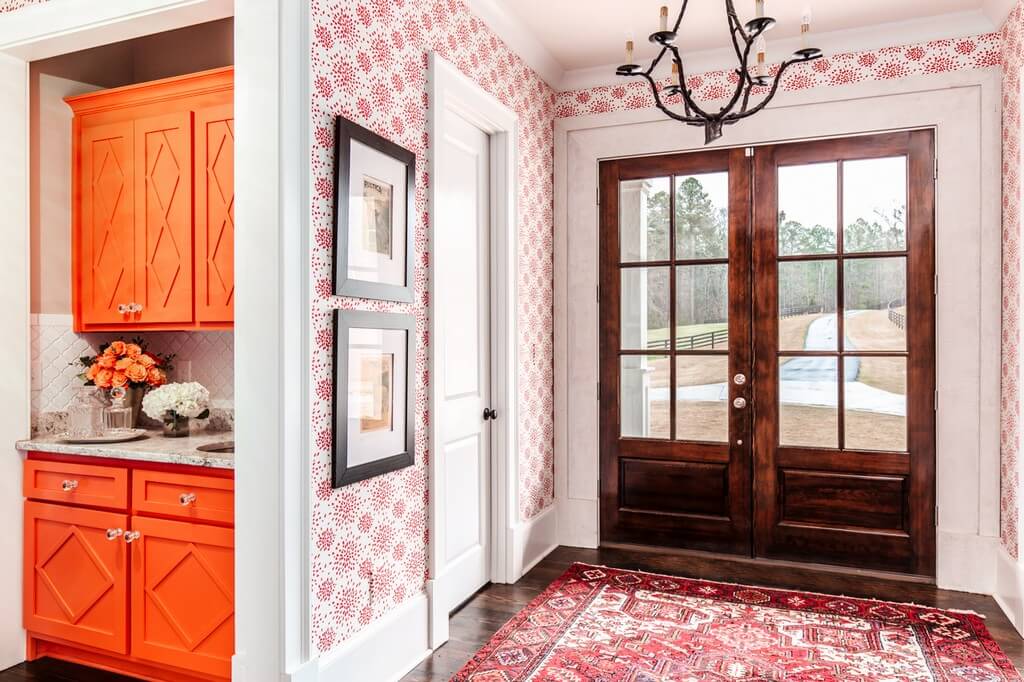 SUSTAINABLE COLORS
Sustainable Home creates interior design projects that are eco-friendly spaces, and they used colorful seating to brighten up this kitchen paneled in reclaimed wood.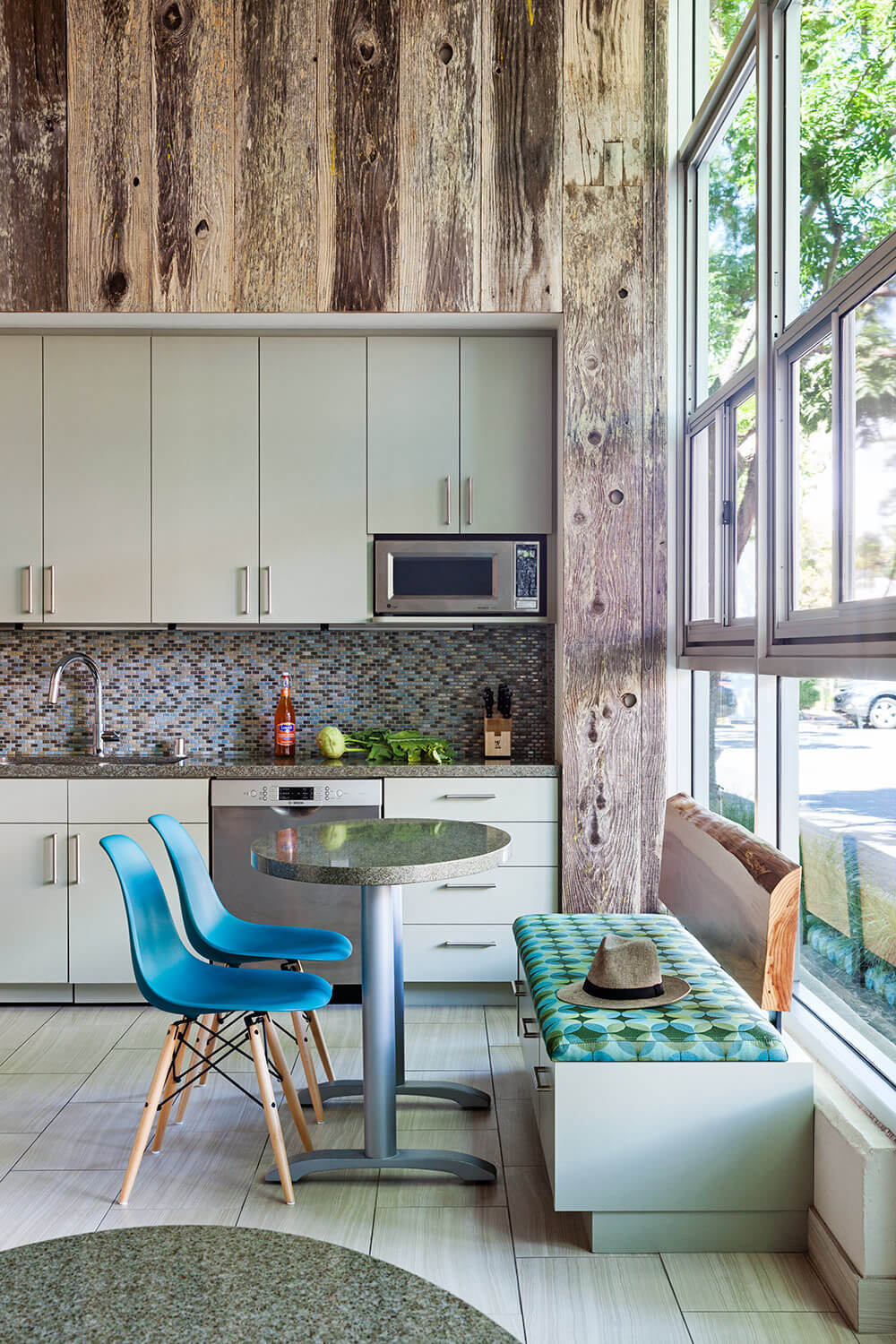 POSTMODERN POP
This postmodern design features a colorful curved sofa and bright curtains by Jessie Lane Interiors.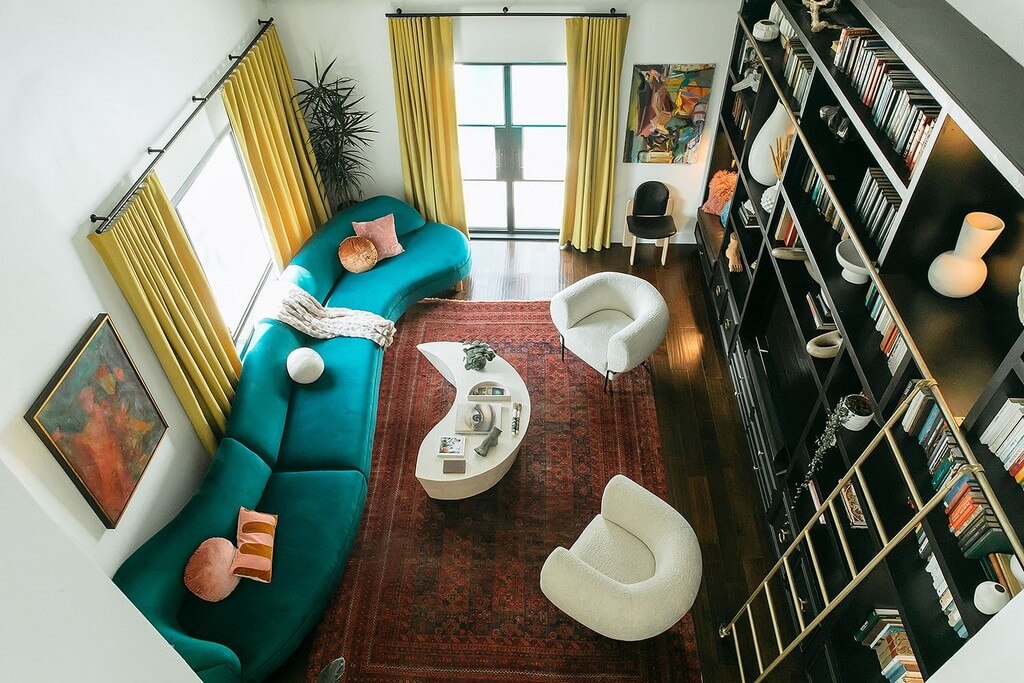 STRIKING SEATING
In this living room, Mahle Design used a red colorful accent chair to enhance ablack and gray seating area.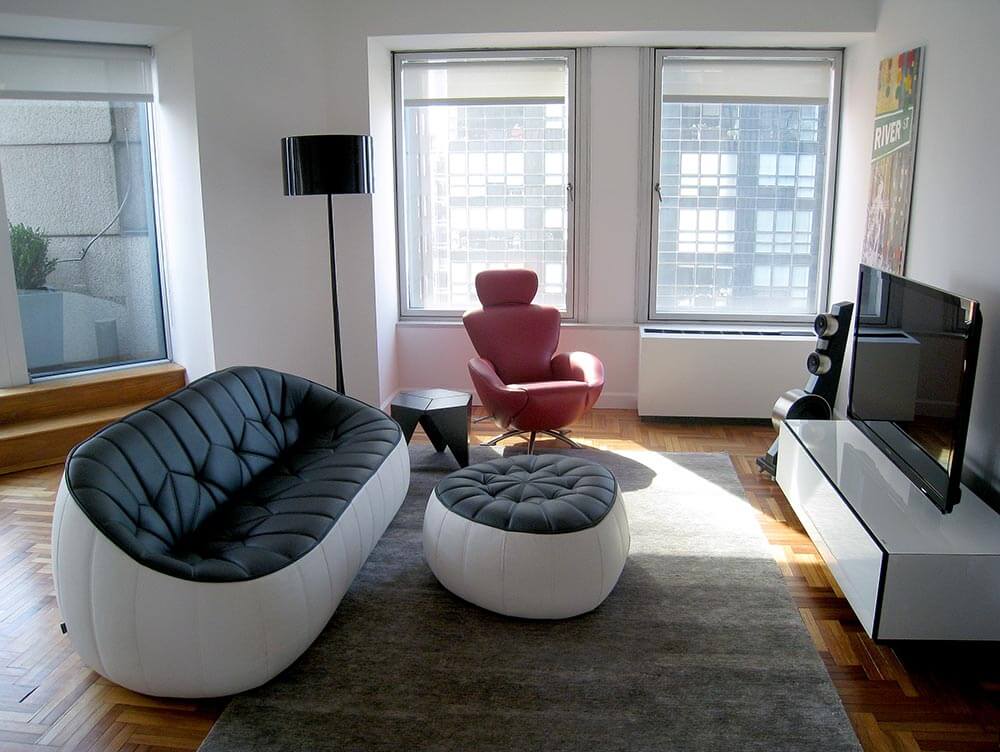 We really hope you liked our article. Feel free to pin all the images to your favorite Pinterest board. Meanwhile, you can also visit our Pinterest boards to get more inspiration.
Get more ideas for your projects and find functional, stylish, and sizable lighting and furniture choices: