Today we bring a flaming and refined dining room look. A showcase of every house because it is the center of meetings with family and friends.
Inspired by a luxurious and iconic spirit, the dining room exudes glamour and elegant allure.
A luxury lifestyle translated into an interior design project concept through luxury furniture.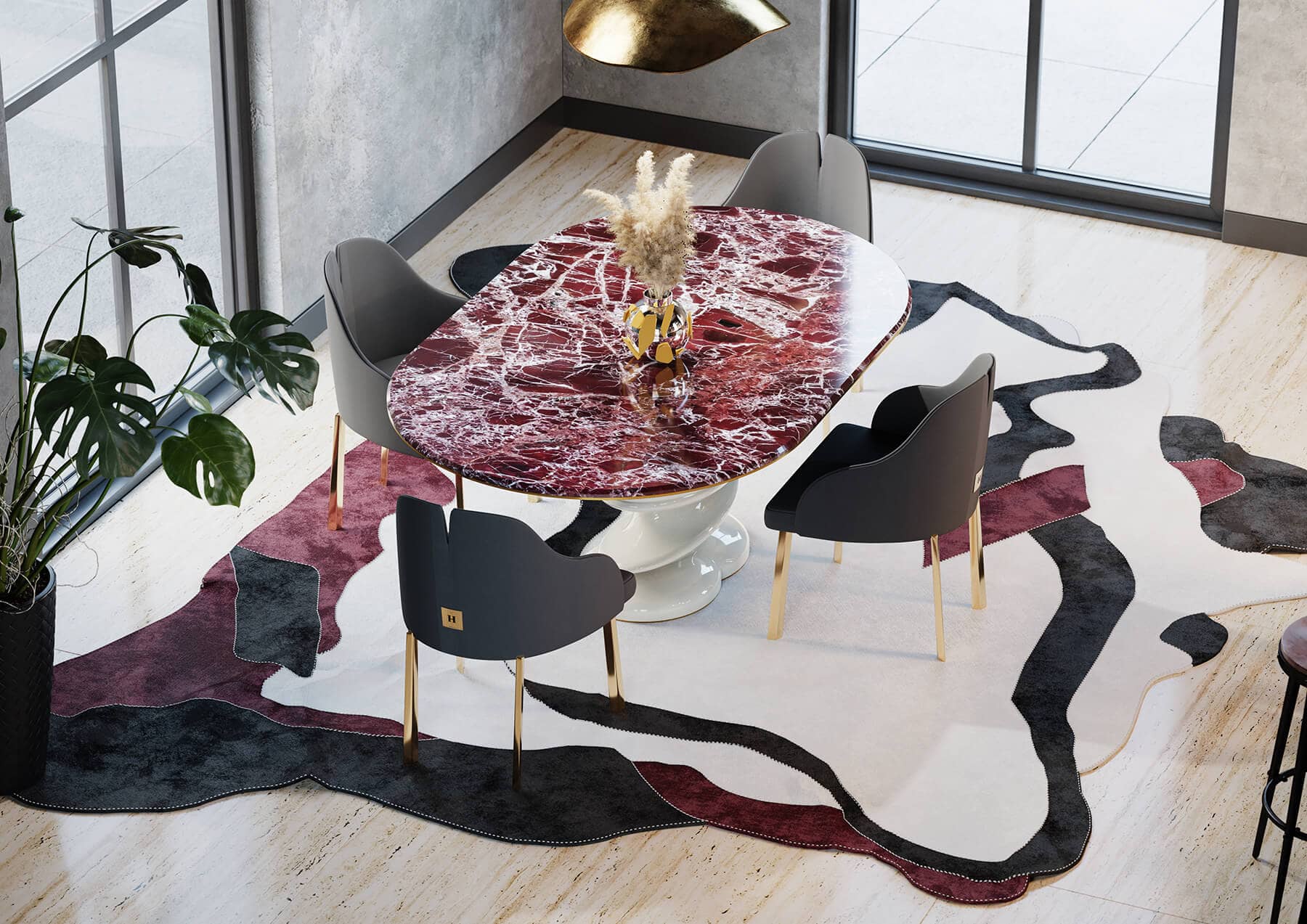 The dining room in wine-tone shades features an outstanding marble dining table paired with the perfect dining chairs enriched with leather and gold.
The furniture pieces in the look
Muller Dining Table breathes modernity. It's elegance with a twist of fun. A signature dining table will always enhance any space, emphasizing the style of your modern dining room.
Nora Chair

Chair 2.800,00

€
HOMMESEAT003
Slip the Nora Dining Chair into your dining decor and watch it transform your space into one oozing retro charm. The leatherback adds an eye-catching element that brings even more intrigue to the design.
No products were found matching your selection.
Scille Dining Chair is a luxury armchair that features an asymmetric seat, composed of curvilinear panels that intersect each other. An original and comfortable chair, ideal for a contemporary dining room project.
With expertly imagined styles ranging from ultra-modern to captivatingly classic, Prymo Dining Table is a perfect choice. Create an effortless elegant dining room area.
Get more ideas for your projects and find functional, stylish, and sizable lighting and furniture choices