Cherine Magrabi is a businesswoman with a potent creative mind. In Santa Monica, her art-filled home is full of creative works by Andy Warhol, Richard Prince, Fernando, Humberto Campana, Katie Stout, and the Haas Brothers.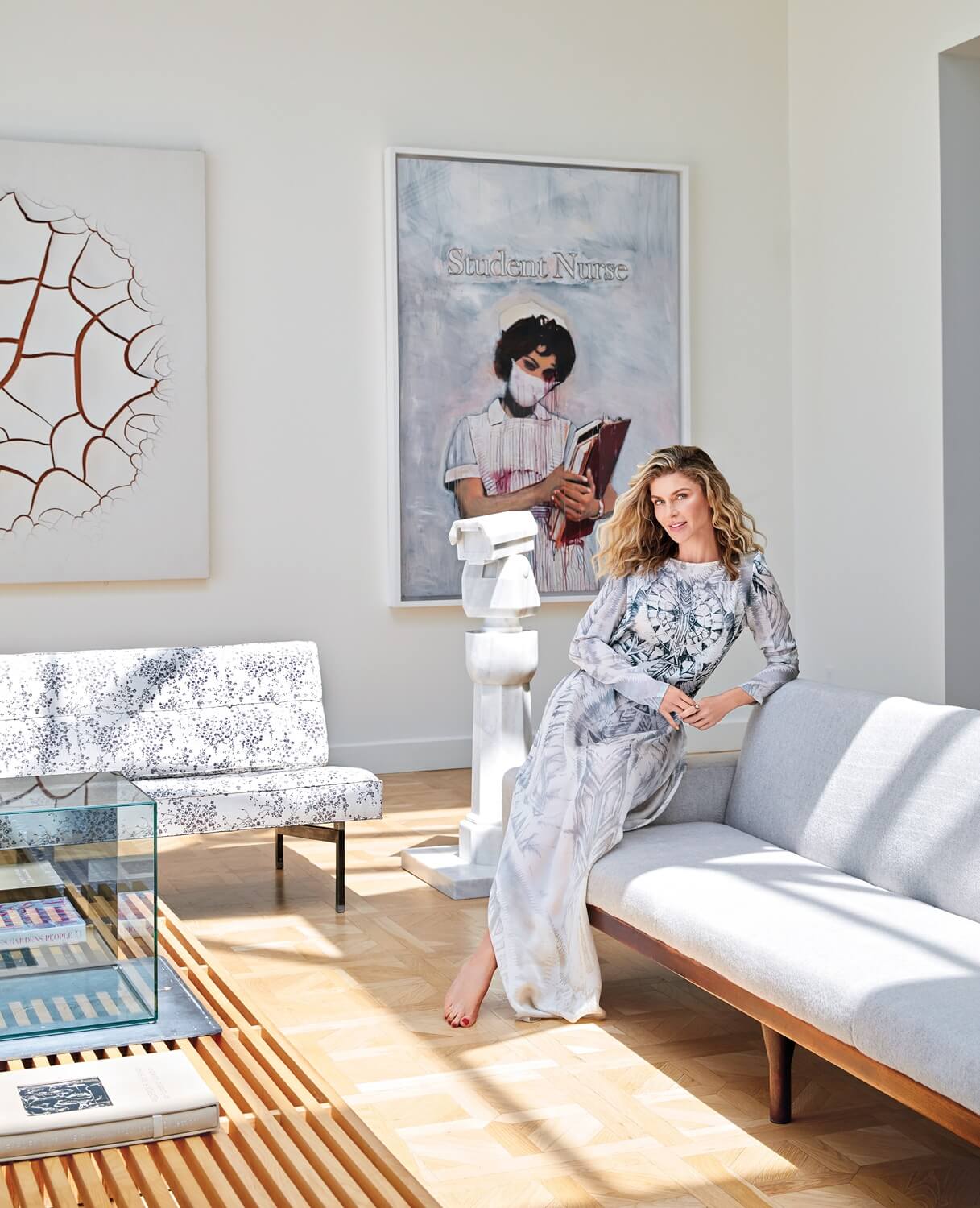 After three years of fruitless house hunting in Beverly Hills, Cherine Magrabi Tayeb and her husband, Ahmed, were attracted to Santa Monica. The real estate listing promised a perfect, airy abode with enough bedrooms for their three children and great walls for the couple's growing art collection.
Designed in the early 1980s by Peter Choate—the architect of residences for such Hollywood heavyweights as Anne Bancroft, Mel Brooks, Carol Burnett, and Sharon Stone—the house also offered severe curb appeal.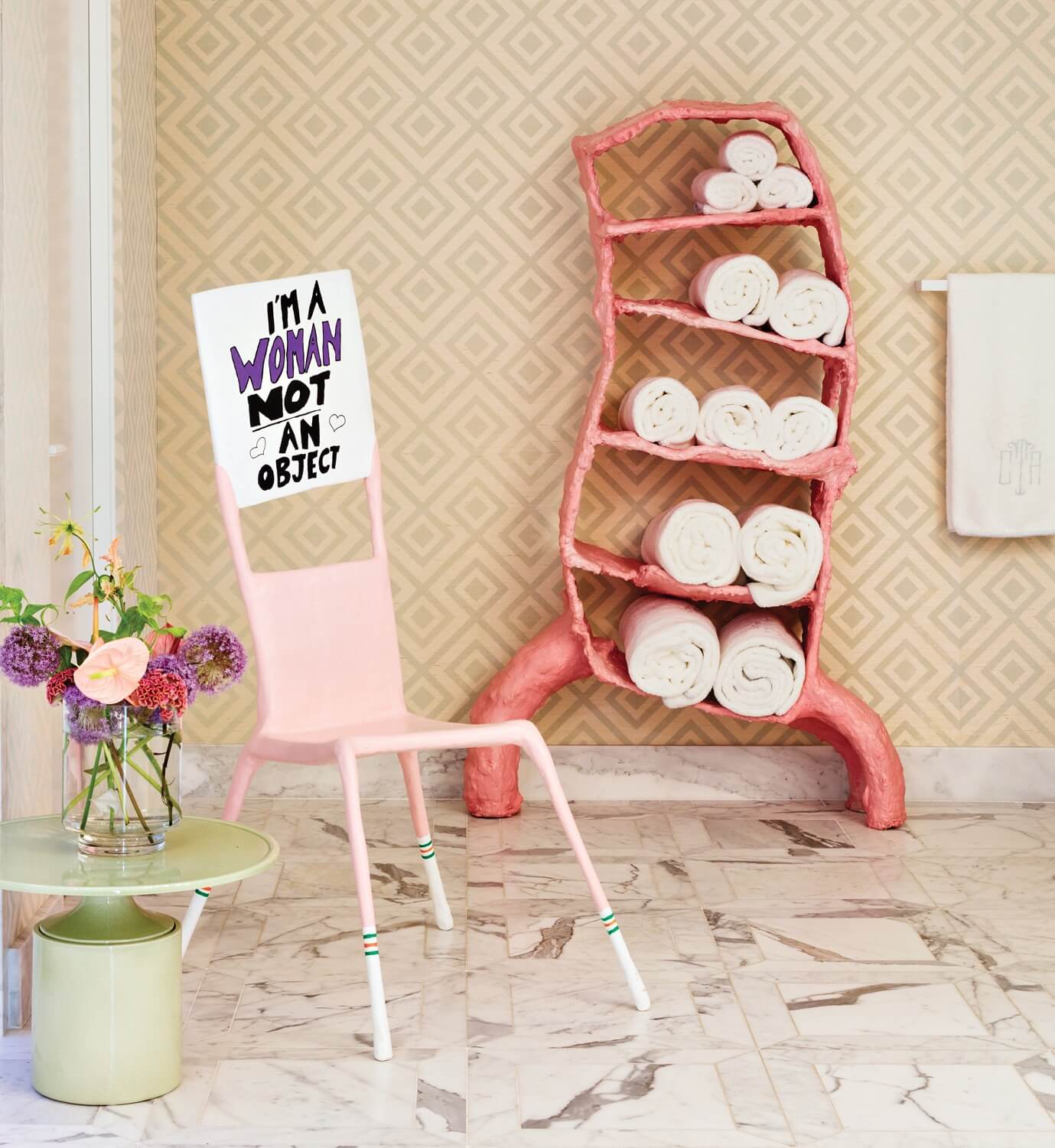 It is situated on an elegant street lined with majestic fig trees, and the façade is dramatically draped with vegetation. The moment Tayeb stepped into the sun-splashed entrance hall and was welcomed with a wide-open view across the Riviera Golf Course, she knew she was home.
That made things easier for Tayeb, who imagined the home as a sophisticated yet relaxed territory where she could find peace and tranquility.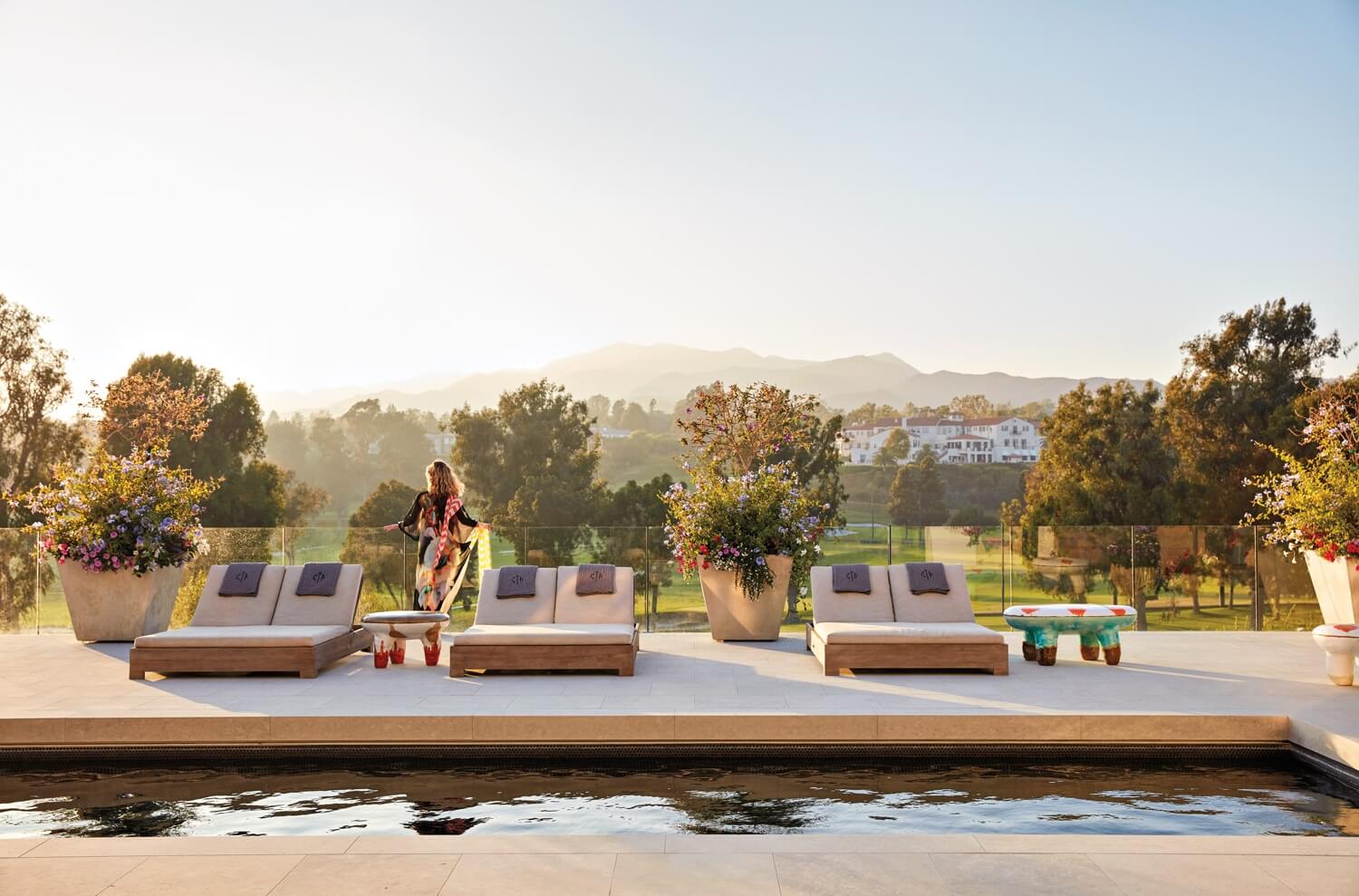 There, Tayeb manages communications for Magrabi Eye Care's creative direction, a family business that requires constant travel throughout the Middle East and Europe.
In addition, she launched her minaudière line, 13BC. Also, she is the founder of a nonprofit called House of Today, which nurtures emerging Lebanese designers working across various disciplines.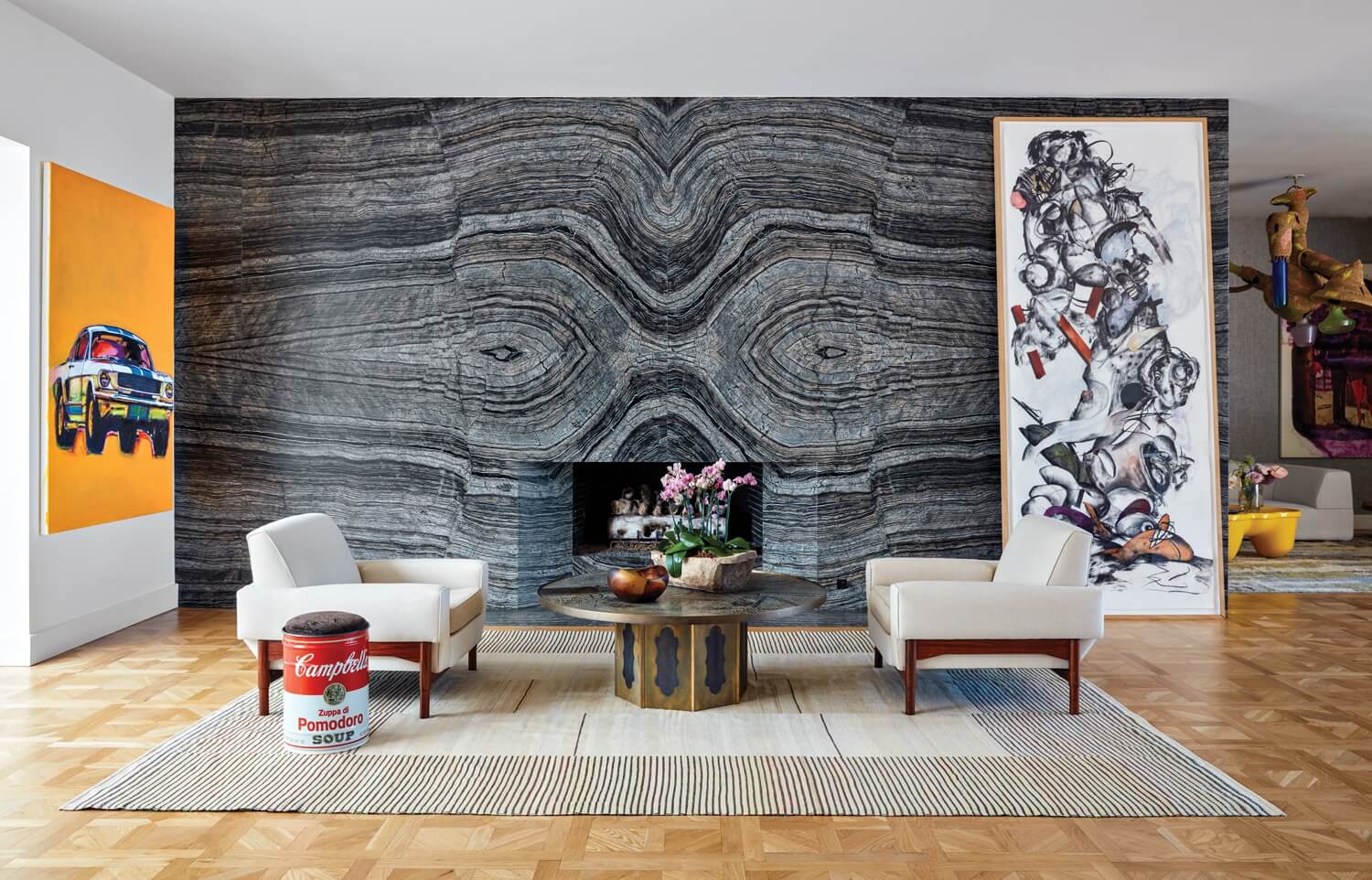 Tayeb's passion for design is reinforced by a trust in her instincts.
Distinctly more modern than the family's residences in Beirut and Paris. The Santa Monica home features a mix of furnishings and art that spread eccentricity with sophistication and luxury without excess.
In one of the living rooms's an Imi Knoebel geometric abstraction plays off the eccentric Misha Kahn chandelier that hangs above a yellow fiberglass table by Wendell Castle.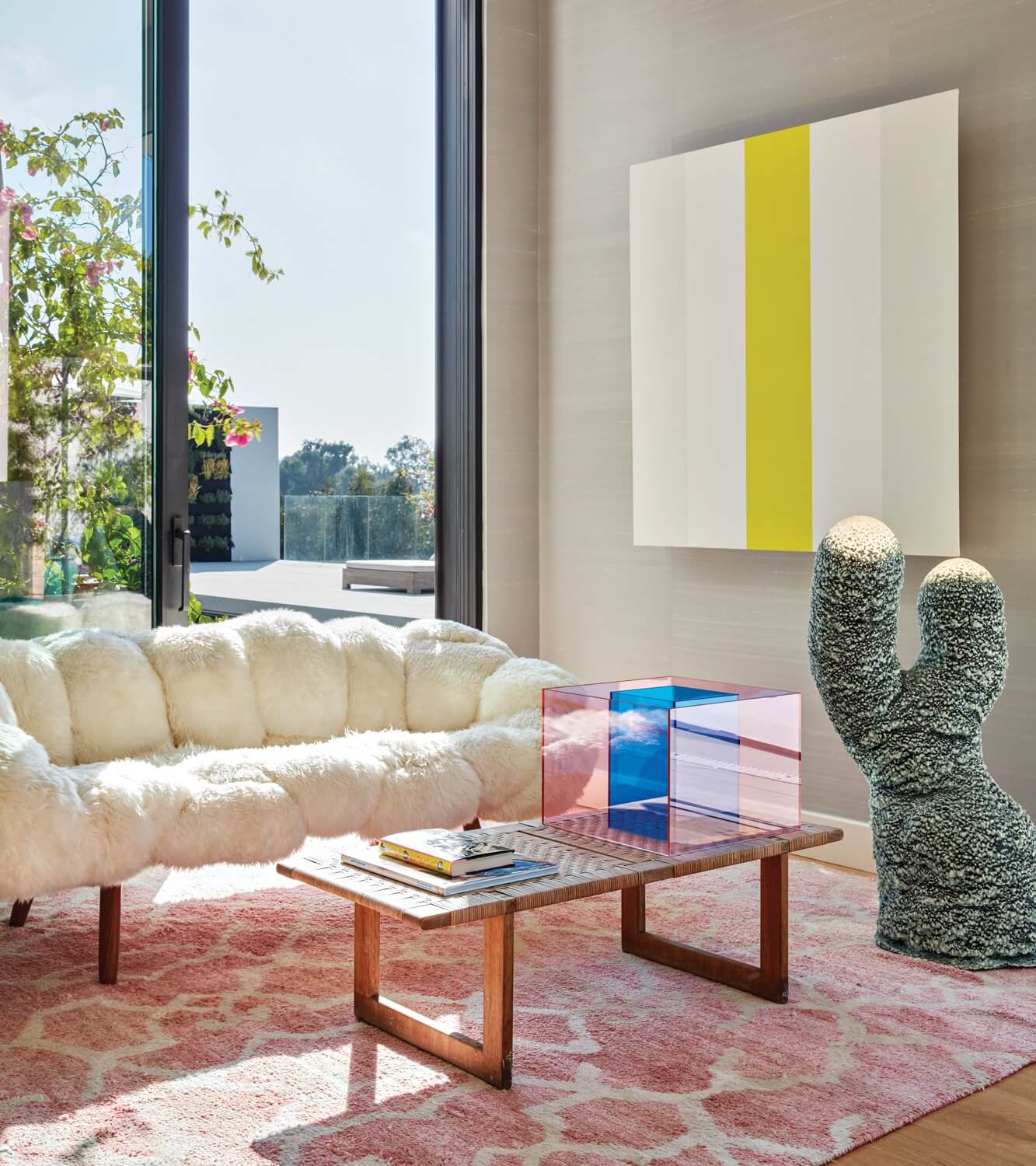 In another sitting area, a vintage bronze table by Philip and Kelvin LaVerne is flanked by an eye-popping Richard Prince painting of a Ford Mustang and a ten-foot-tall surreally chaotic composition by Ahmed Alsoudani.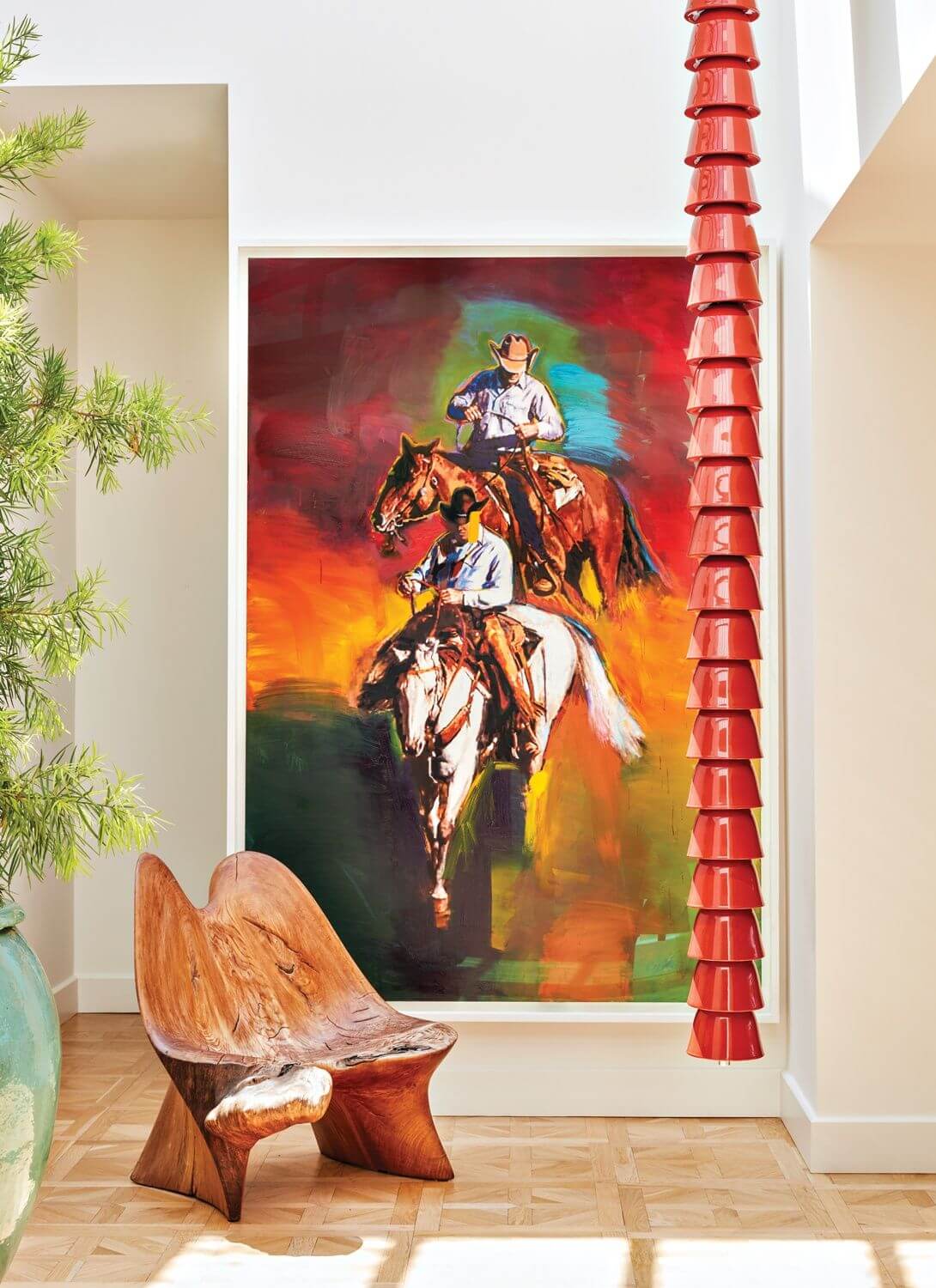 Even one of the sons' bedrooms is dominated by Warhol's "Electric Chair" paintings in different hues. "The fact that the spaces are so bright and quite large," says Tayeb, "meant I could have daring and colorful pieces that breathe quite easily."
Moreover, throughout the art-filled home, distinctive works by adventurous contemporary designers add to the energetic spirit.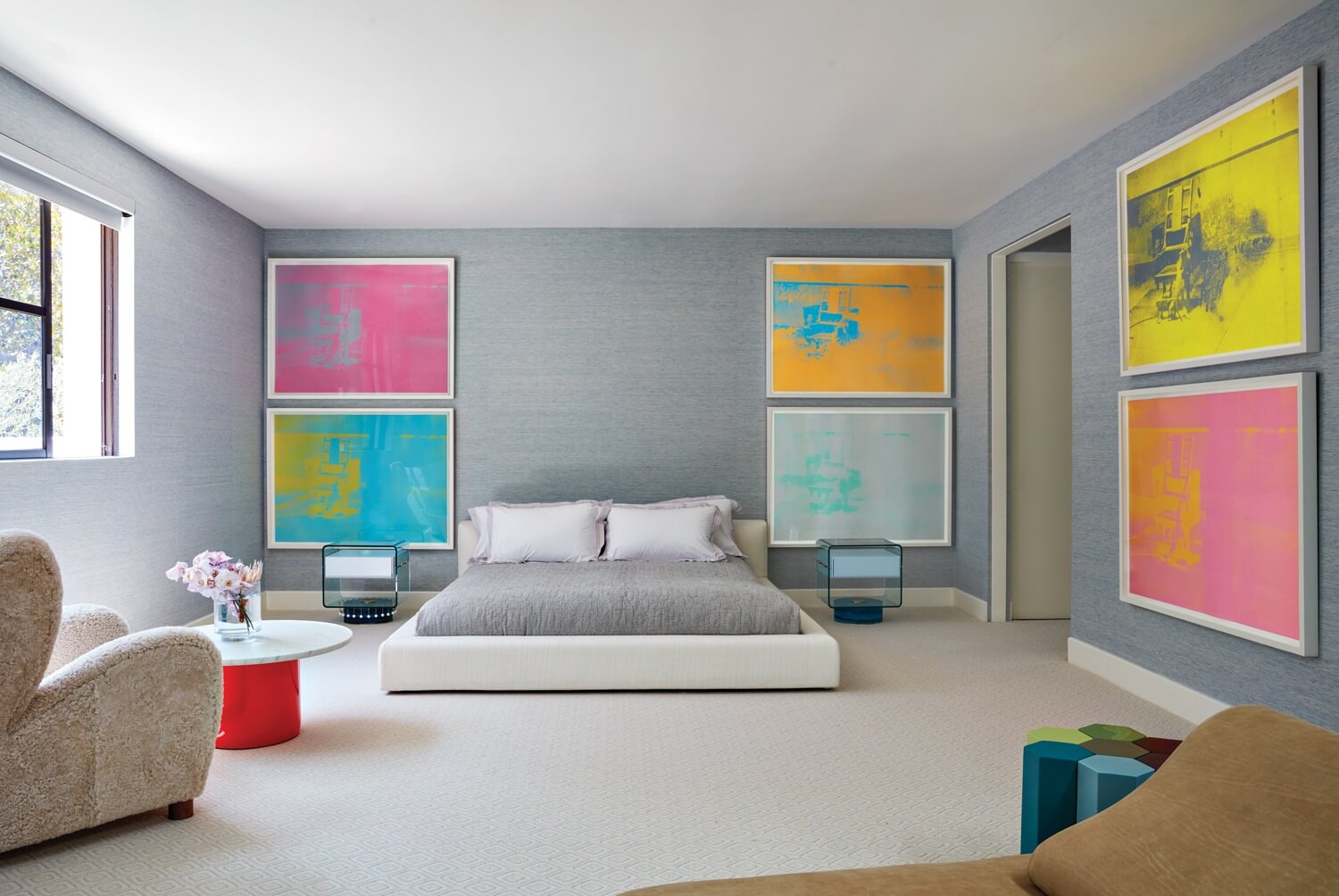 A typical day at the house might include a morning workout, a visit to the nearby farmers' market, and a lunch around the pool.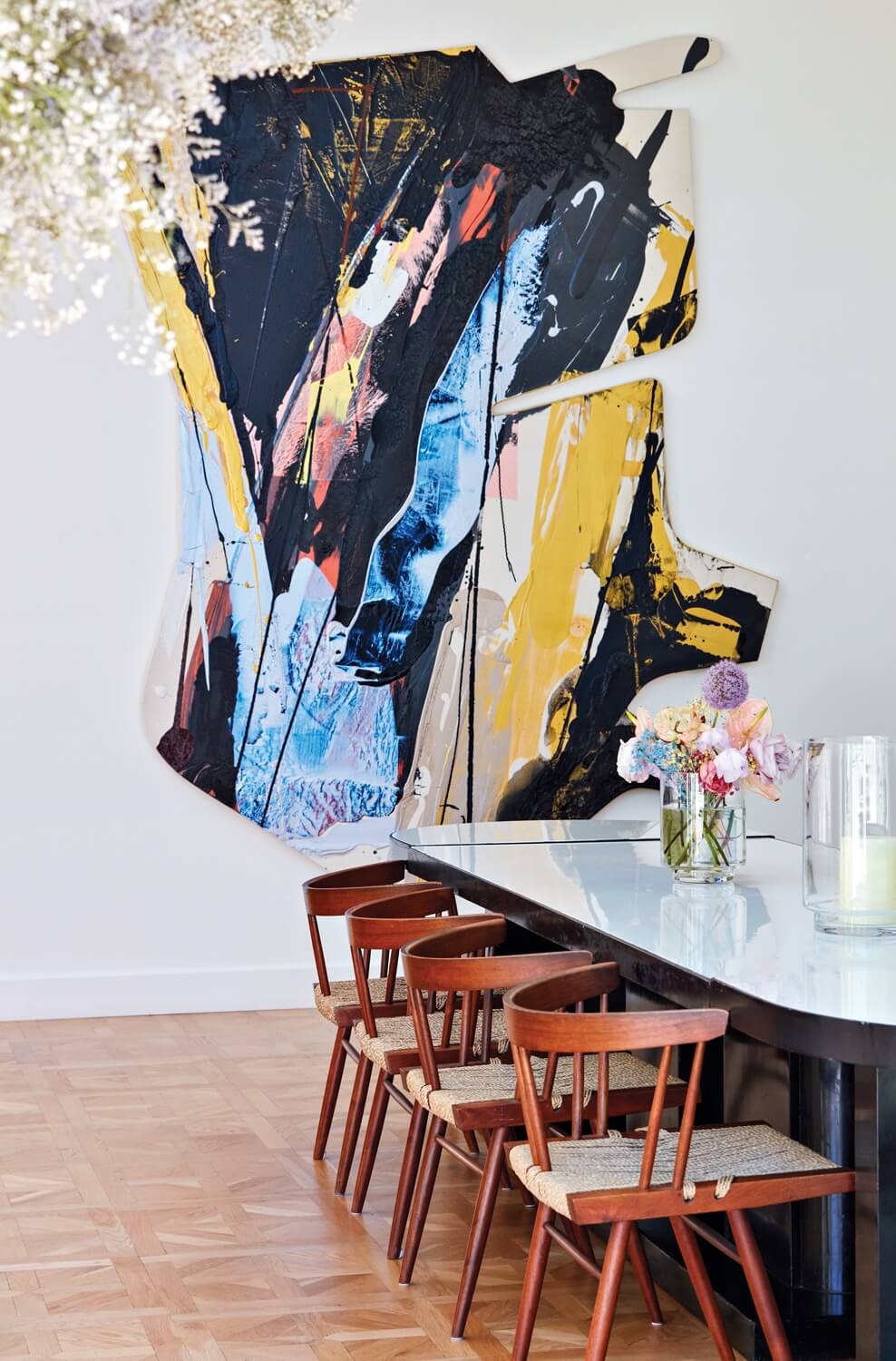 At night, the family likes to pile into the screening room to watch movies. "We love the fact that Santa Monica is so laid-back," declares Tayeb. "Honestly, I cannot imagine us living anywhere else in L.A. now." 
We really hope you liked our article. Feel free to pin all the images to your favorite Pinterest board. Meanwhile, you can also visit our Pinterest boards to get more inspiration.
Get more ideas for your projects and find functional, stylish, and sizable lighting and furniture choices: