India Mahdavi's House Tour, in the middle of such a magical place, the French Riviera.
India has given her contribution and her eye for color to this amazing holiday home for a family of connoisseurs.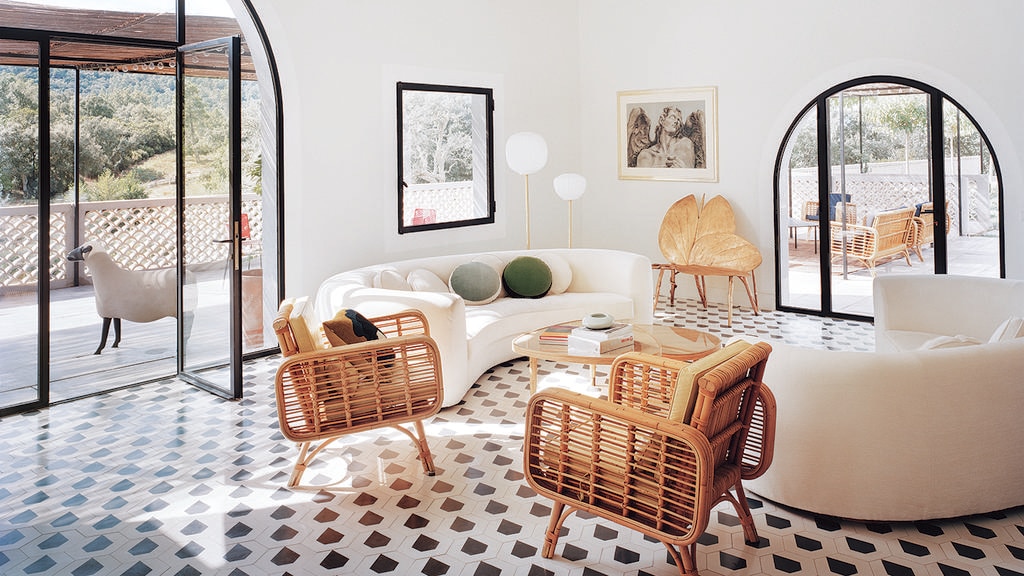 First things first, let's go on a trip to the French Riviera, between Monte Carlo and Marseille. Here you'll find a villa in the Dumaine du Muy, close to the Mediterranean Sea. This house was designed by the one and only India Mahdavi.
In this image, you can see the lounge, with India Mahdavi Cap Martin armchairs, side by side with Jelly Pea sofas and Weekend coffee table. In case we can see this is a simple, yet elegant decoration!
House Tour In The French Riviera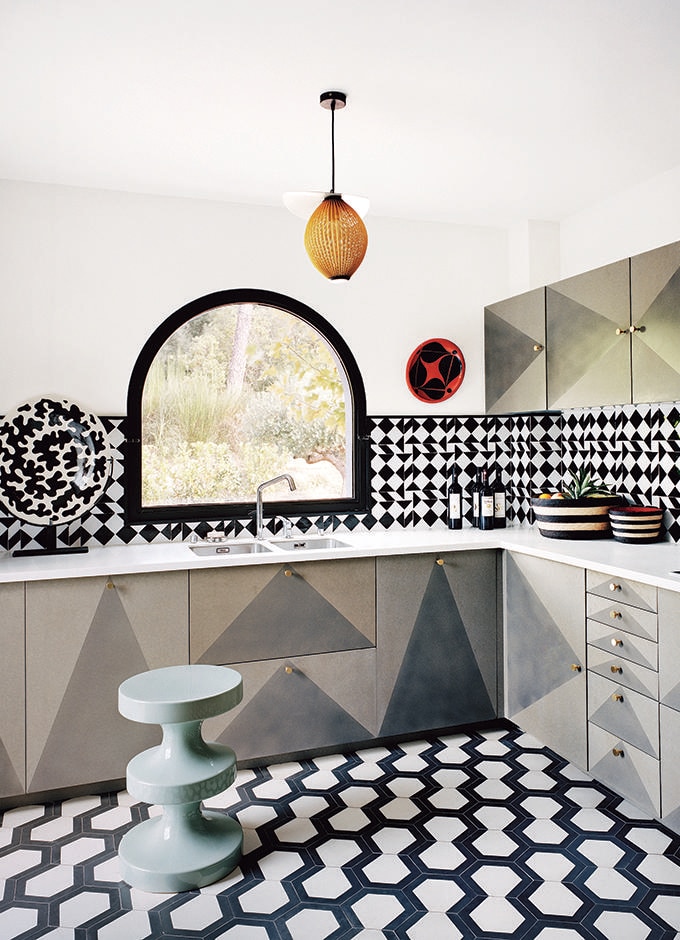 In addition to the lounge, you can discover the kitchen with floor tiles and a splashback by India Mahdavi for Bisazza. Mahdavi wanted to create a new balance, so she punctured the façade with asymmetric lines to give rhythm.
However, within the house, she opted for a stark palette of black and white floor tiles, offset by the wall with an imperceptibly green. According to India "Everyone always thinks of color when they think of my work, so I decided to do a monochromatic interior here,".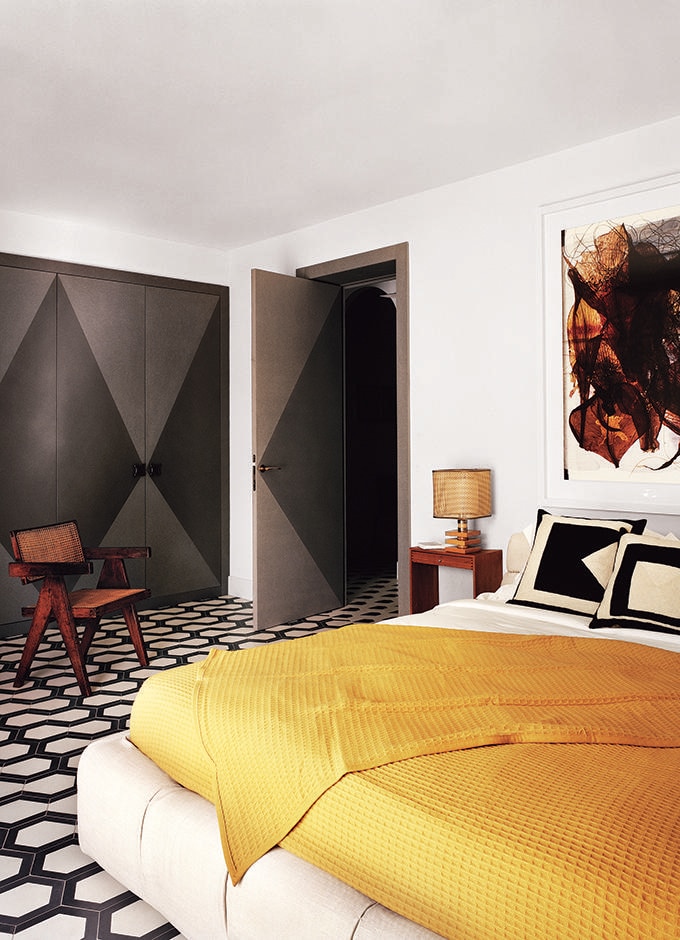 Easy to conclude that we're seeing the main bedroom of this house. With a B&B Italia Tufty-Bed by Patricia Urquiola. The cushions are from India Mahdavi and the Archive artwork by Anne and Patrick Poirier.
Furthermore, we can also discover color in closer hand with the art collection that was chosen. The Domaine du Muy belongs to the Parisian art dealer Jean-Gabriel. It was this passion for color artists that Mahdavi created the interior.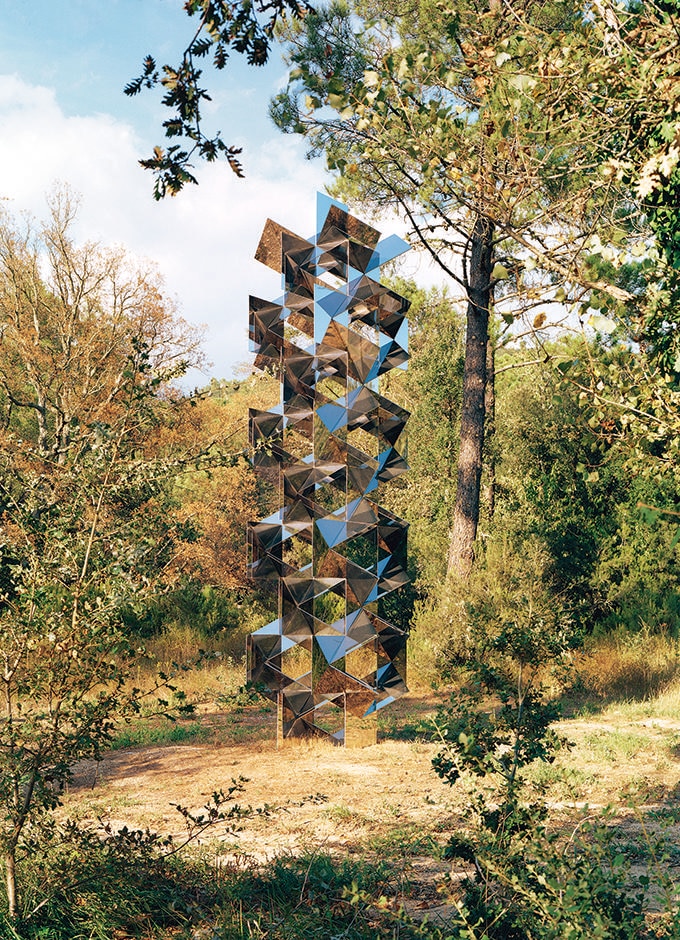 Here, you can see the amazing "Unstable Transformation" sculpture by Francisco Sobrino.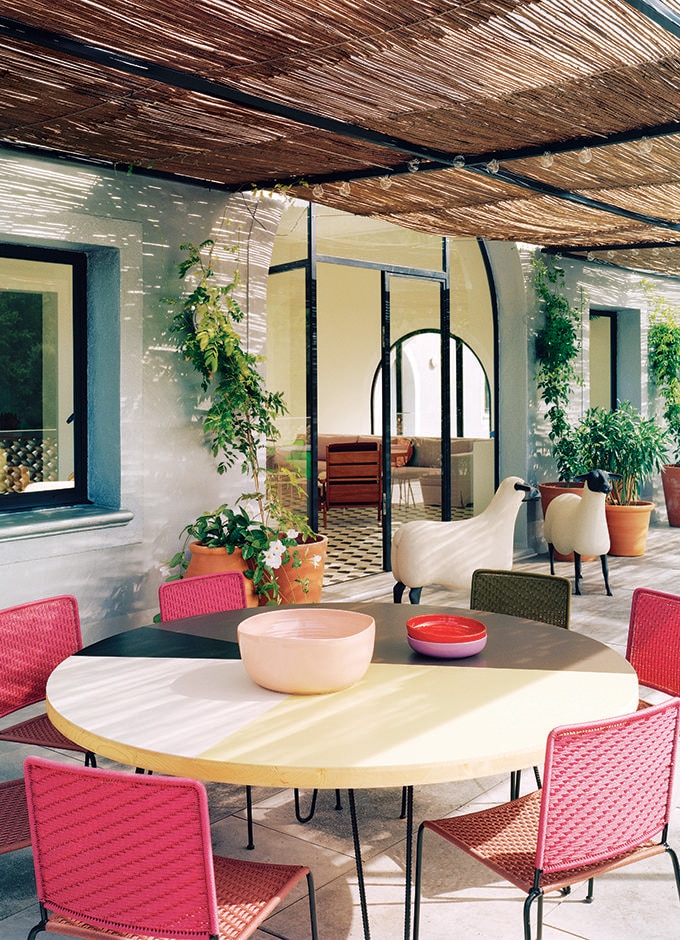 To conclude this magical house tour, the outdoor dining area, with India Mahdavi's afro chairs and custom table.
In the words of India Mahdavi "The house is not a principal residence but a summer house and gallery space that is open to the public by appointment,", "So we were able to relax a bit with the interior — play around to create a statement.".
Hommés Studio Interior Design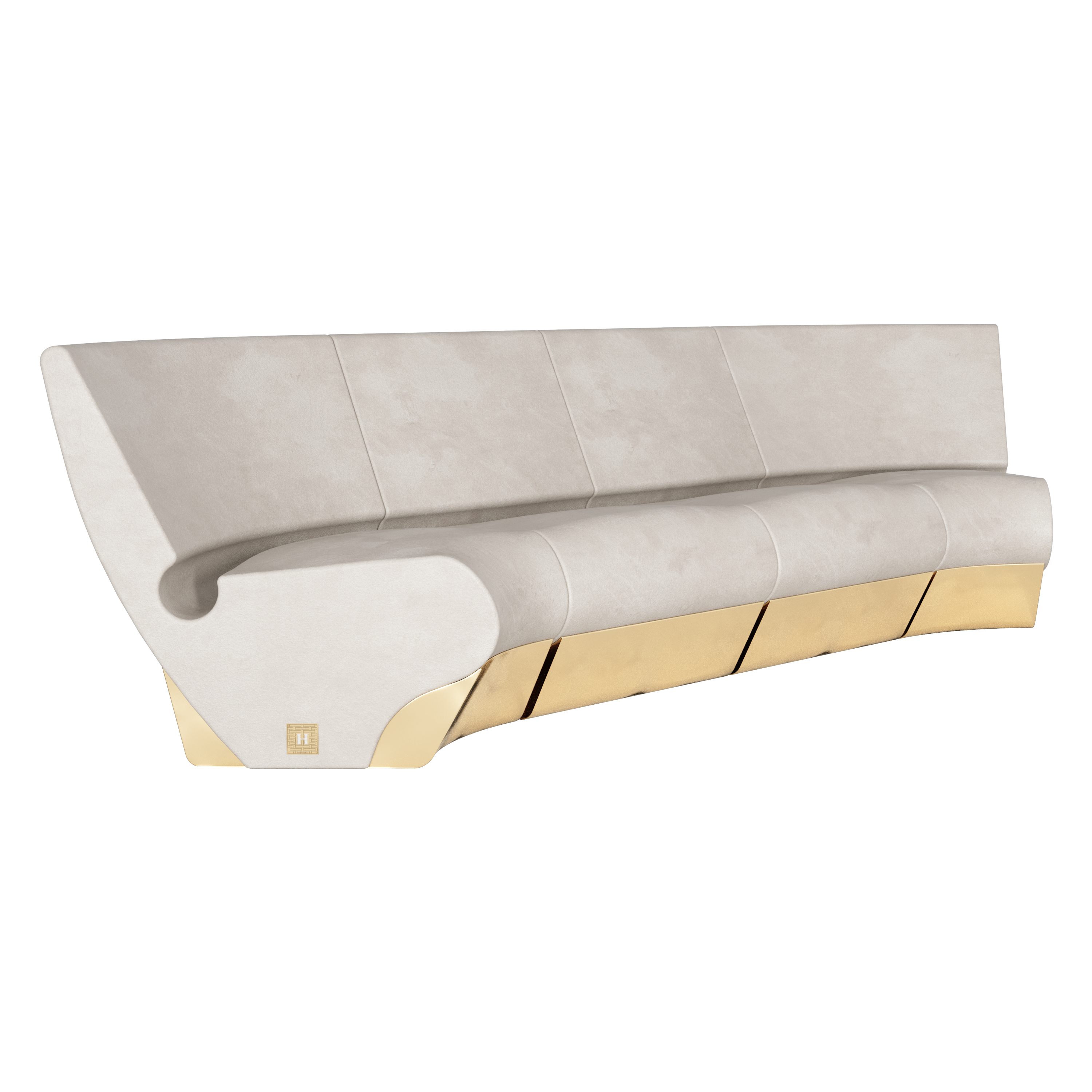 Gyvaté Modular Sofa is a must have for a house with this style. He has an iconic aesthetic and contemporary design, perfect for this home decoration.
Ibiza Mirror is an eye-catching mirror, perfect for a simple and elegant living room. It may seem a strange idea, but mirrors are commonly used to complete a living room decor.
Los Gordos Center Table Set is one of the main stars of Hommés Studio collection. A unique design piece for a unique home!