The creative director of Carolina Herrera, Wes Gordon and glassblower Paul Arnhold own a modern apartment in the West Chelsea. The aesthetic duo fashion a colorful corner of design treasures and family heirlooms.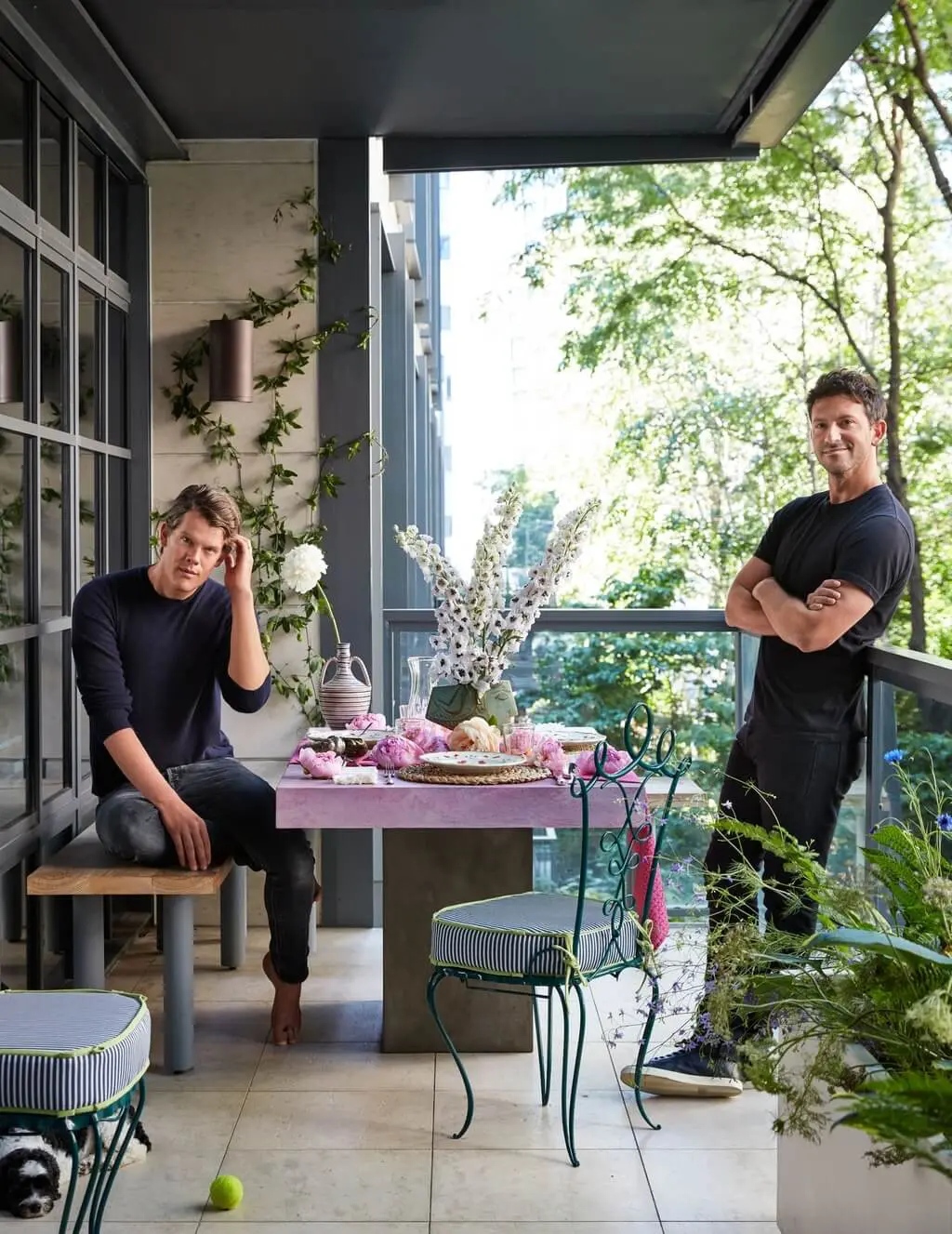 After four years in city, they briefly considered moving uptown, but ultimately they kept returning to this space. "It combines my love of older, patinaed things with Paul's of the modern, spacious, and sleek," says Gordon. On the other hand Arnhold adds "what makes the home so special is that it sits right on the High Line. We have three walls of windows that look out onto greenery, it almost feels like a house in the country".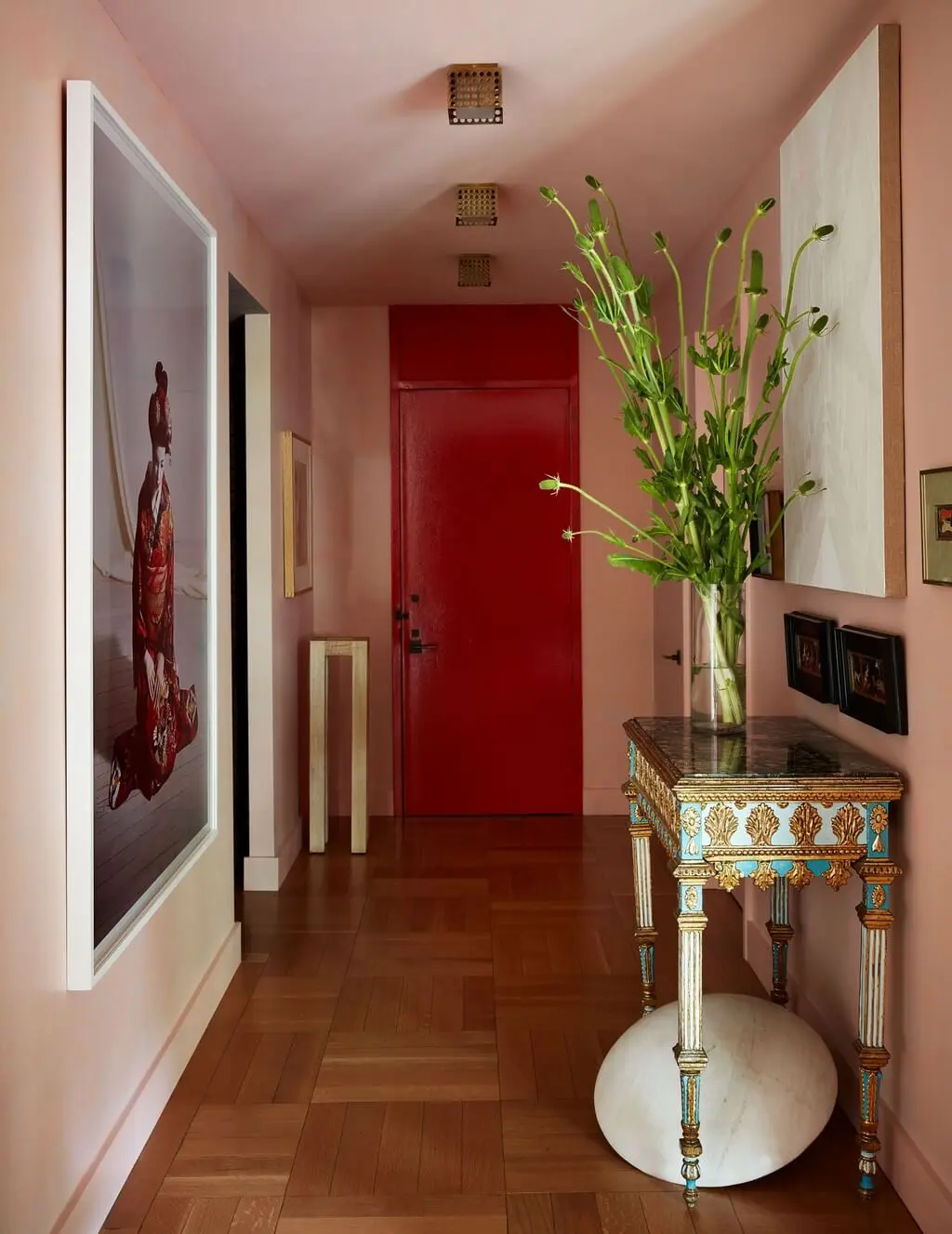 The building is clad in traditional limestone. The apartment features a classical floor plan where you walk into a foyer instead of a kitchen. Inside the entry hall of this modern apartment, a symphony of serene and joyous colors draws the eye in.
Straight ahead, the High Line's allée of trees reveals itself through floor-to-ceiling casement windows—a lush green canopy under which the couple sip coffee on their terrace in the mornings. An elegant blush hue coats the walls and ceiling, casting a flattering glow all around. The front door on the other hand covers the vermilion.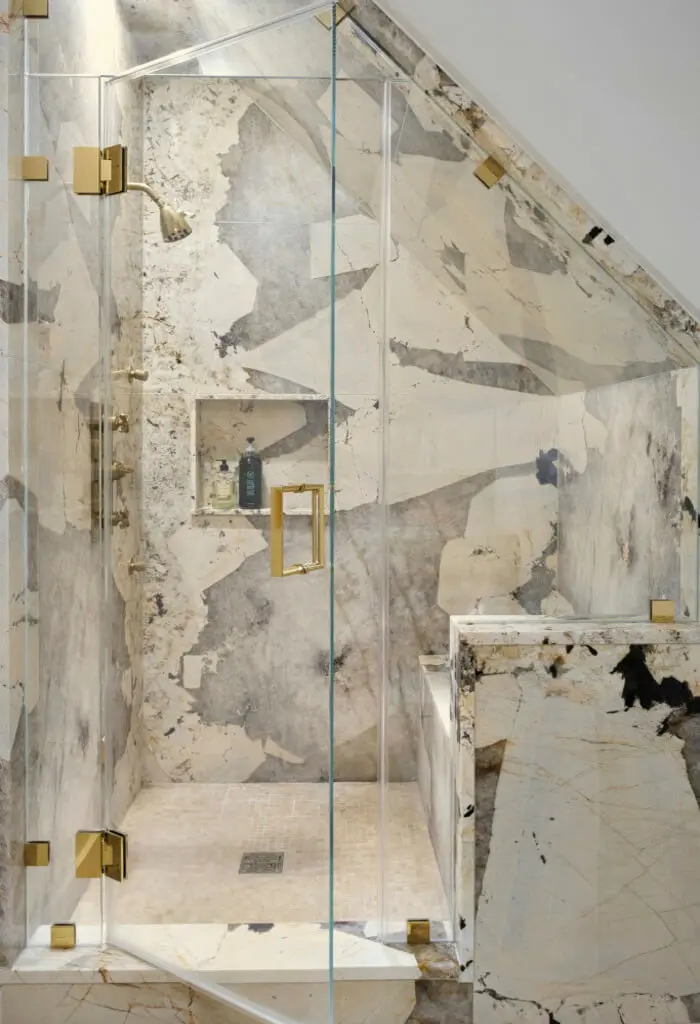 Whereas the couple's country place is a historic piece of Americana, their city residence freed them up "to approach it with a blank slate," Arnhold explains. The mandate was color and boldness. "Nothing greige, nothing boring," notes Gordon.
One vignette that they all can agree on is an antique side table laden with Arnhold's bright glassware. "It's the prettiest part of the dining area," says Gordon. When Arnhold brings new creations home from his studio in Red Hook, Gordon is tasked with styling them. "It's hard," the fashion designer sighs, "because once I make a perfect arrangement, some of the pieces inevitably sell."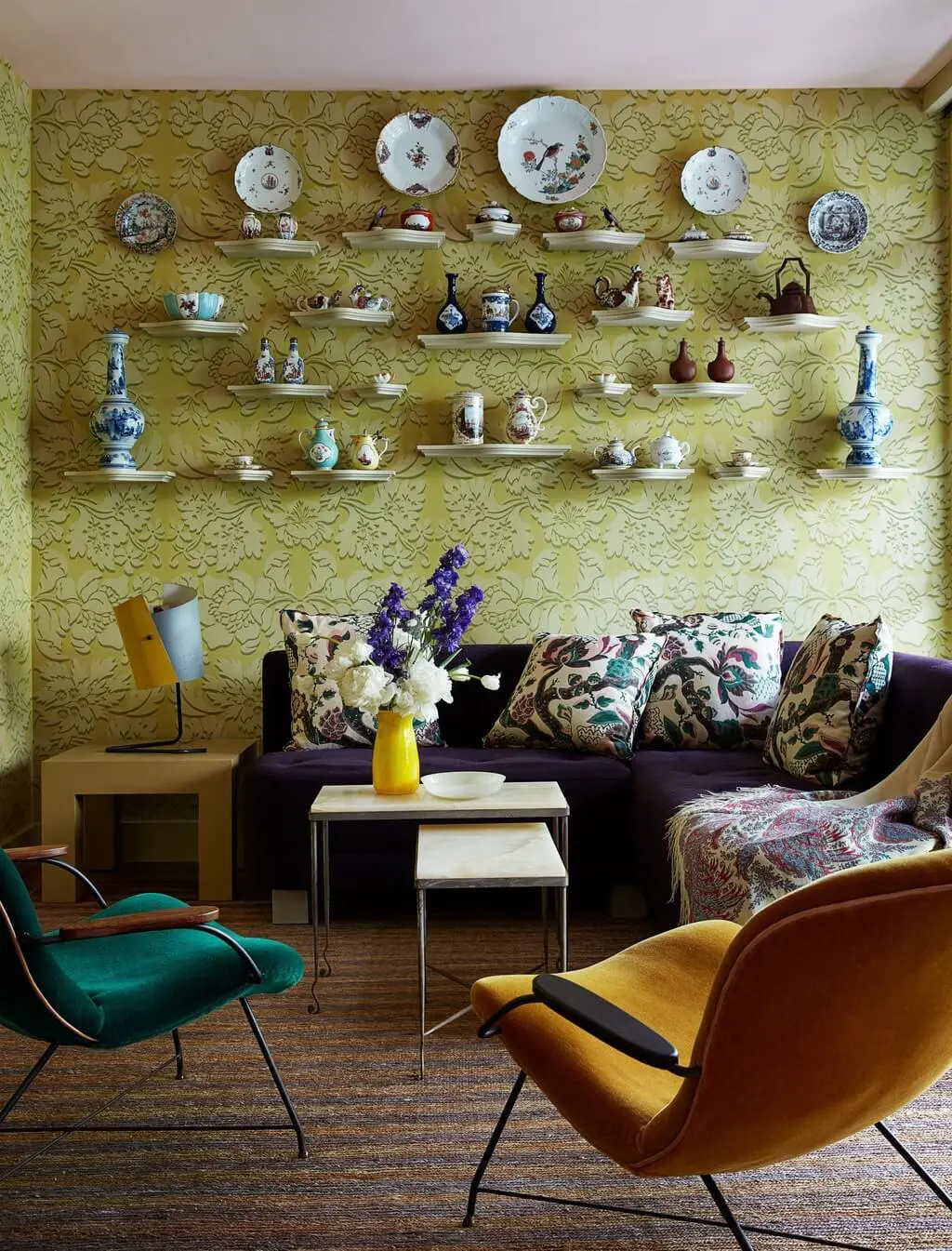 Sills likens the wondrous mix of it all—Art Deco, Jeanneret, Lalanne, contemporary treasures—to a new vibe. The match of different things is hard to do successfully, but if you manage, it's magical.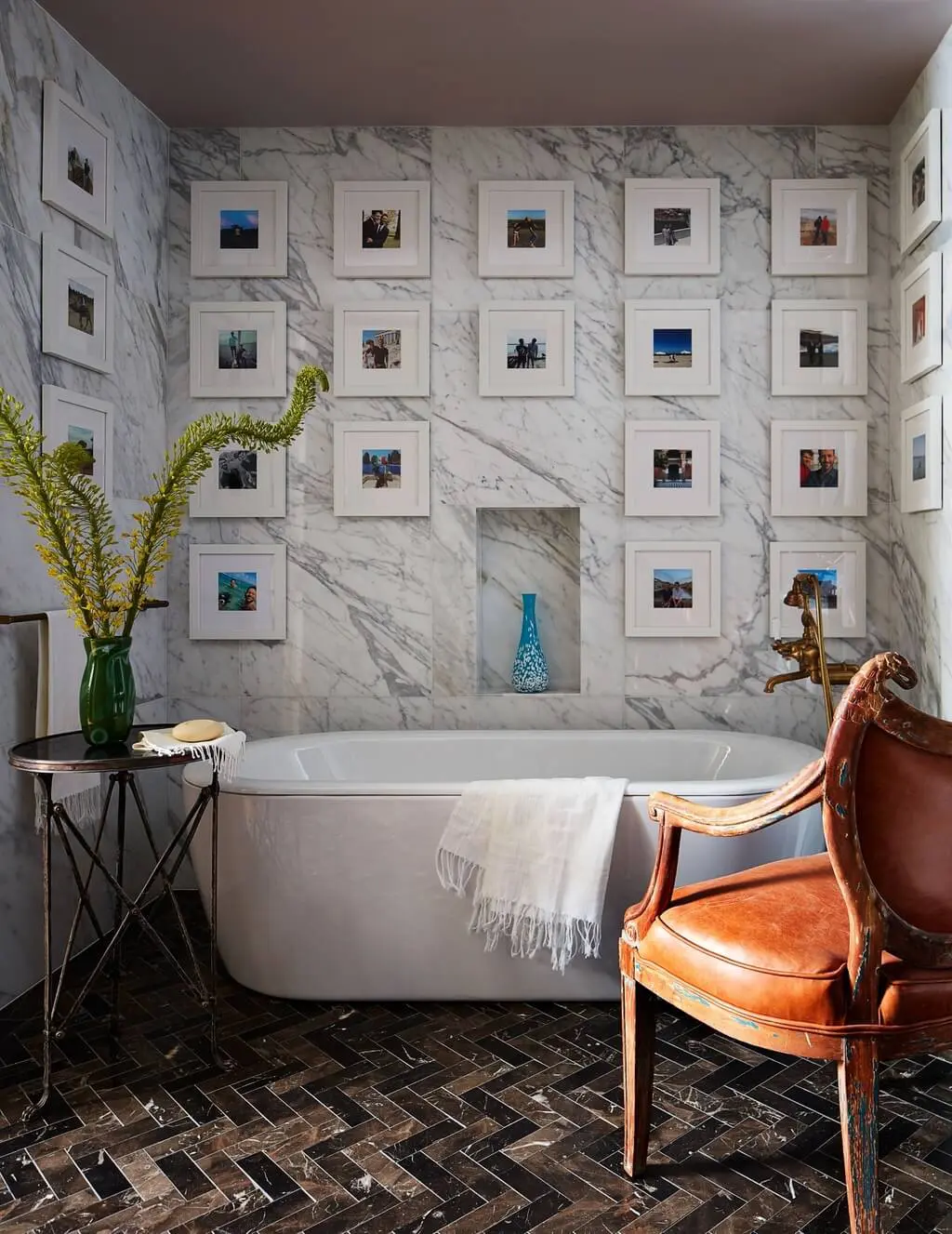 For Gordon and Arnhold, their rooms are also deeply personal. "Being in a space that brings you joy and feels like you is so important," says Gordon. "This apartment is our oasis, our spot of tranquility in our busy New York lives. When we open the front door, we really feel like we're home."
Check out our journal to discover more inspiration and find daily dose of modern and spectacular architecture designs. Do not forget to follow Hommés Studio on Pinterest to stay on top of our architectural moodboard.

Photos by Stephen Kent Johnson