Minnesota Lane combines the property's rustic, midwestern roots with a Japanese-inspired shou sugi Ban design by Duett Interiors.
Tiffany Thomson, the founder of Duett Interior, has a self-described aesthetic that she refers to as "Interior Intentionalist." Tiffany Thomson's travels worldwide and exposure to various local arts, designs, and fashions inspired her design sensibilities. The idea behind Duett Interior was to elevate luxury through intelligent, expressive environments that have been lovingly and authentically curated.
Duett Interiors founder trip to Japan's extremely forested and dense Yakushima inspired this fantastic project, Minnesota Lane.
This property's rural and midwestern roots provide the ideal setting for a design that exudes a soothing and alluring sense. This would subsequently create a feeling of openness and exploration beyond description.
Shou Sugi Ban, a technique for making waterproof wood, dated back to the 18th century and was used to build homes that could withstand humidity. These days, it is employed as a design element, as shown in this incredible project by Duett Interiors.
The photos above display the standard black-and-white contrast, with the black wood created by the application of shou sugi ban. Each image displays a clean, contemporary design aesthetic with lots of natural light. The distinctive feature of this design is the unique wall color that Duett Interiors chose to use in the bedroom. This shade of gray is enough to offer softness and prevent the area from the cold.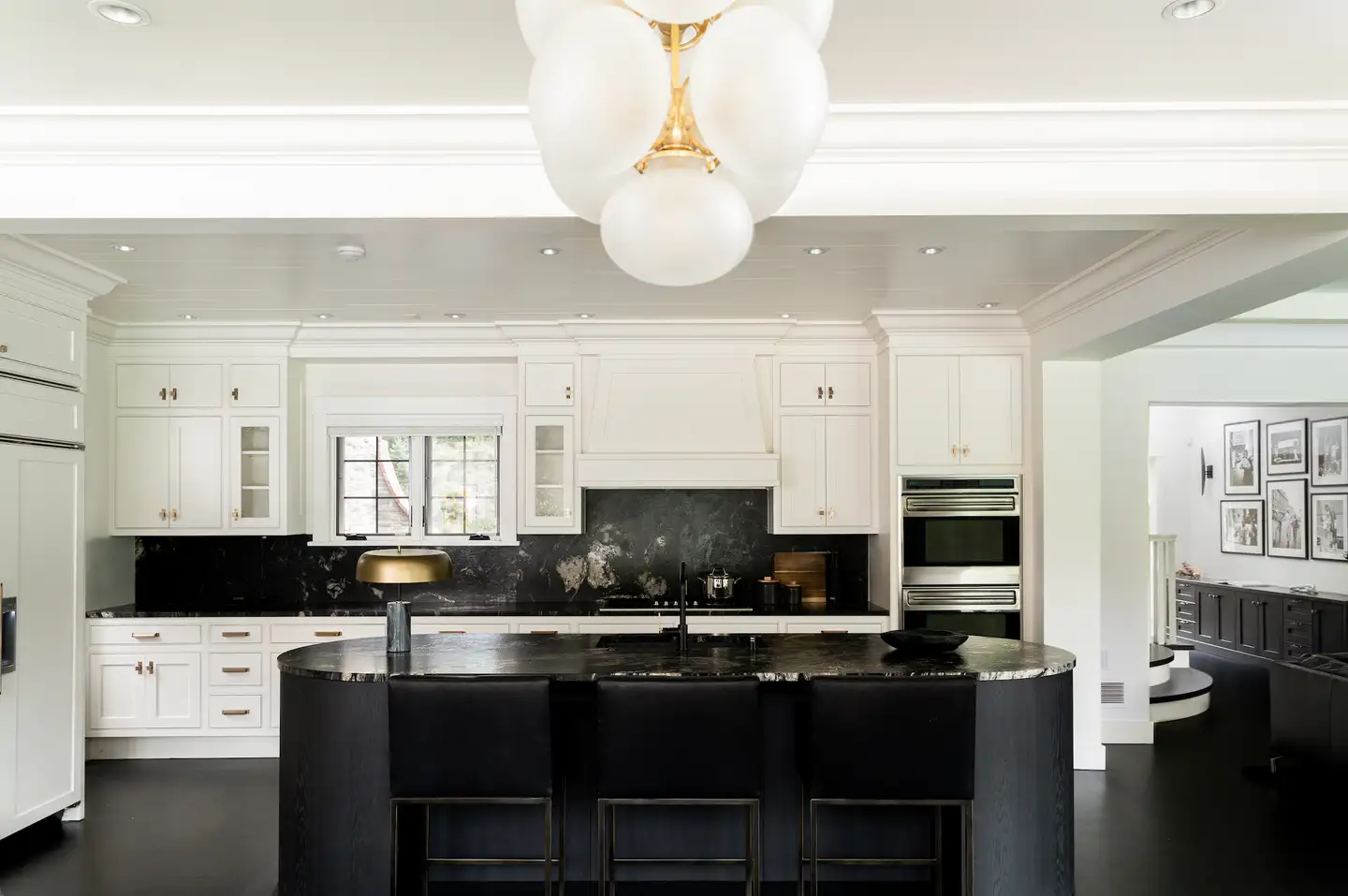 The same contrast as the entranceway may be seen in the classically exquisite kitchen. A large, light-filled kitchen with a rustic accent in traditional hues makes for a stylish decoration.
This room's materials include black marble, white wood, black wood, and gold accents. A timeless, elegant design by Duett Interiors applying the shou sugi ban material is on this kitchen island and the floor.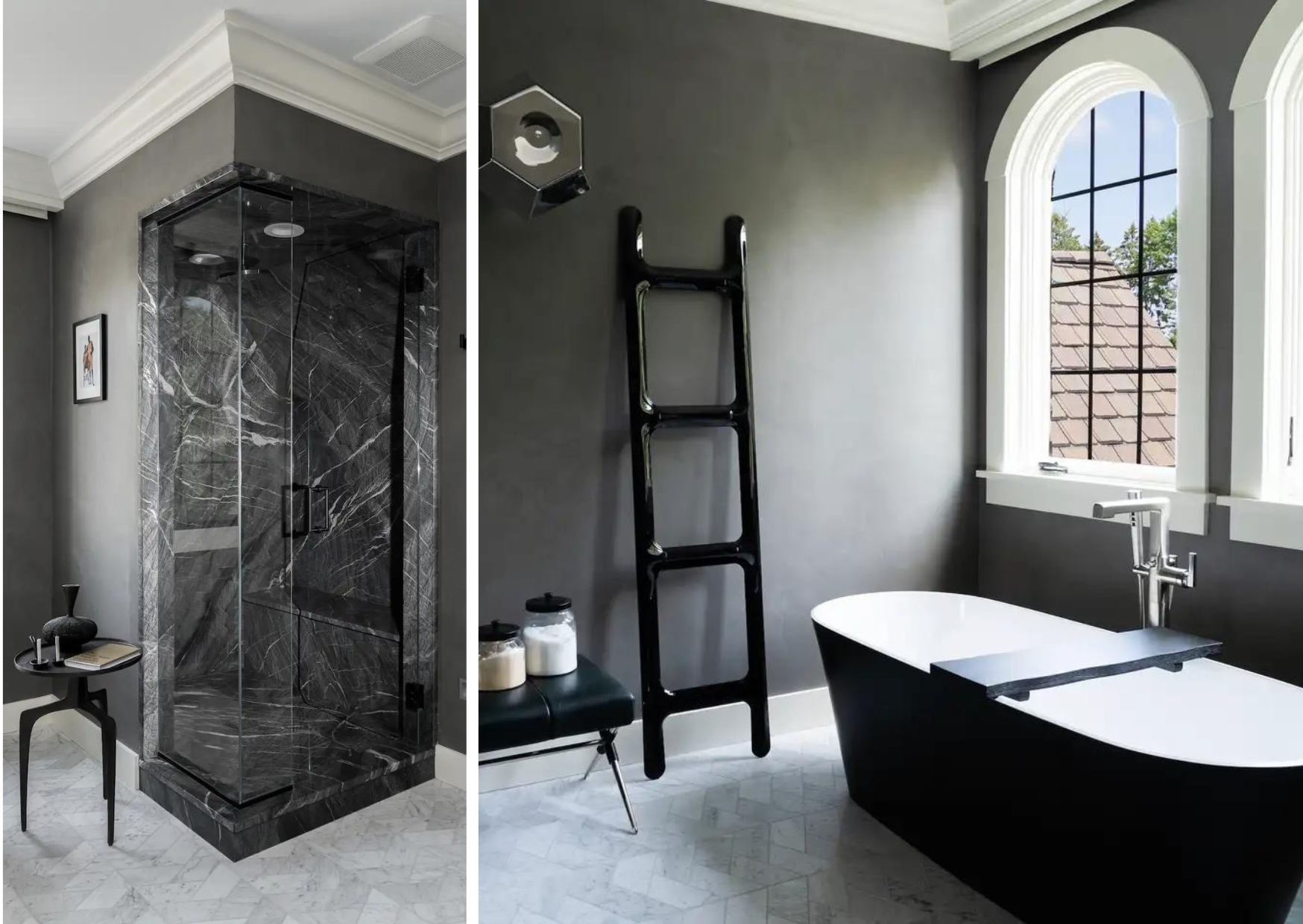 Dark colors predominate in the bathroom area to create an exquisite aesthetic. This room's distinctive features include a black marble shower, a black and white bathroom with a shou sugi ban bath board, a black towel ladder, and a black seat.
The two large windows let in a lot of natural light, which was essential to Duett Interiors for this project.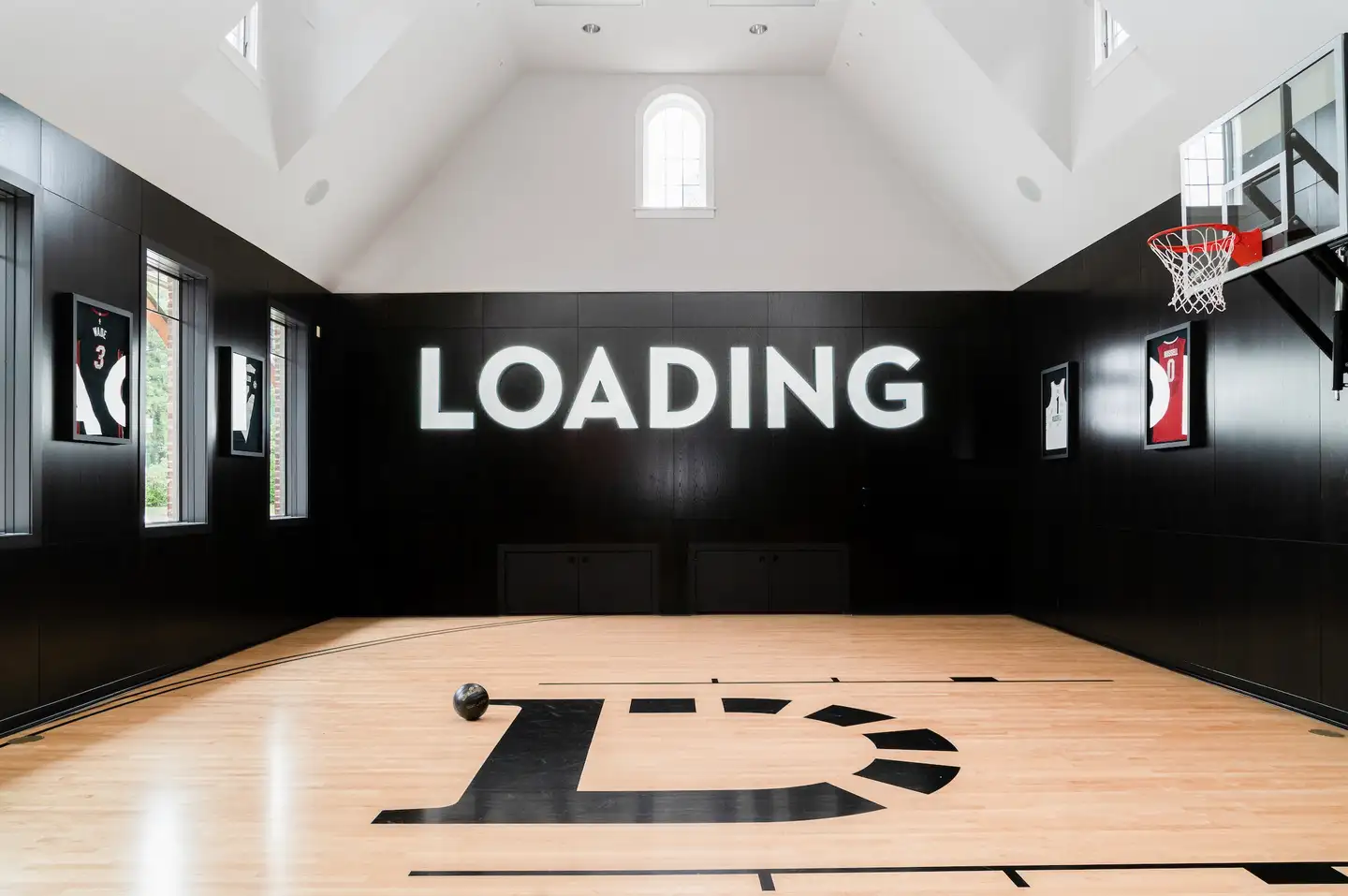 Let's now explore Duett Interiors ' elegant and sophisticated playroom design. This basketball area has only a hoop and a neon "Loading" sign. Duett Interiors dabbles a little with both Asian aesthetics, which were influenced by the wabi-sabi aesthetic. Japanese Wabi-Sabi principles, usually use asymmetry, roughness, and simplicity elements.
Because the darkened wood in the walls extends a bit farther than the windows, natural light is a crucial component of this design. Just like the court lines and the free throw circle, a "D" is written on the floor.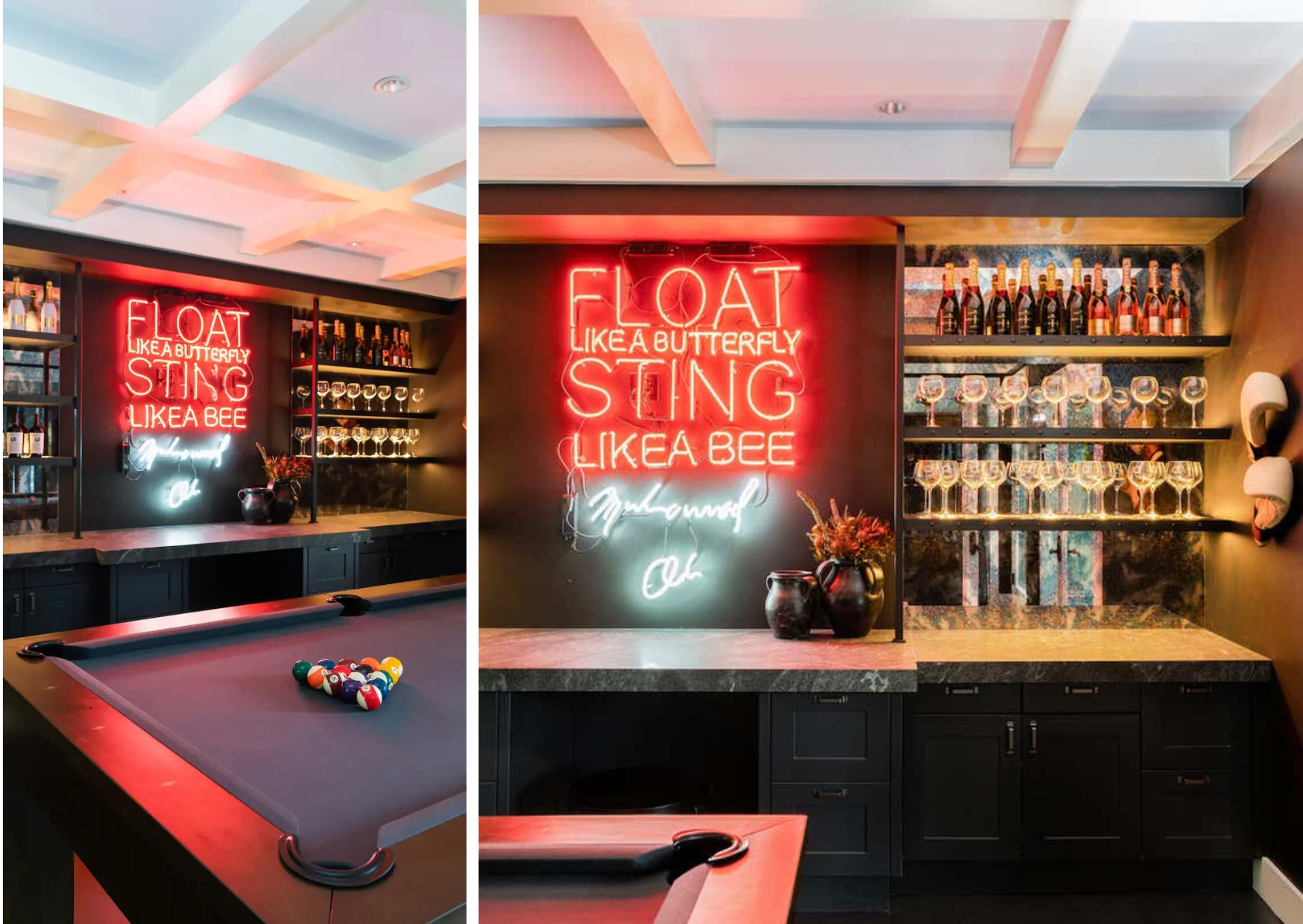 The darkened billiard room gives off the impression of being a place to relax with friends or family while enjoying a drink. The neon phrase placed over the counter and the displayed cups and beverages give the impression that this room was made to seem like a bar.
We may recommend some of our goods that would be a suitable fit for your project if you're thinking of employing dark wood in a modern design.
According to Duett Interior, this design concept has a unique emotional quality. A darker tone with all the materials blending with the primary wood and accentuating the natural aspects creates a "mood board."
We truly hope you enjoyed the tour of this duett interiors project, where you can be inspired by the usage of shou sugi ban. This long-lasting, sustainable material shields buildings from a variety of threats. There, you may find gorgeous layouts created by other top designers. See our Projects area for more ideas for forthcoming projects.