Located in Los Angeles Where elegance and status merge in Brentwood house, a family looking for a break from the glitz and glamour that frequently permeate the world of fame is shown.
The Homeowners set out to redesign their newly acquired 11,000 square-foot refuges, a classic white-paneled beauty that had previously been decorated with colorful accents by its previous tenant, in an effort to bring peace and grace into their life.
The dining area, which was formerly completely dark, was now bathed in a gentle light that made laughing and conversation flow beautifully over the walls.
The limited color scheme became the key to unlocking a world of tranquility and classic charm inside Brentwood House. M. Elle Design skillfully created a tapestry of hues and textures that said volumes in their collective stillness with subtle strokes and a great grasp of balance.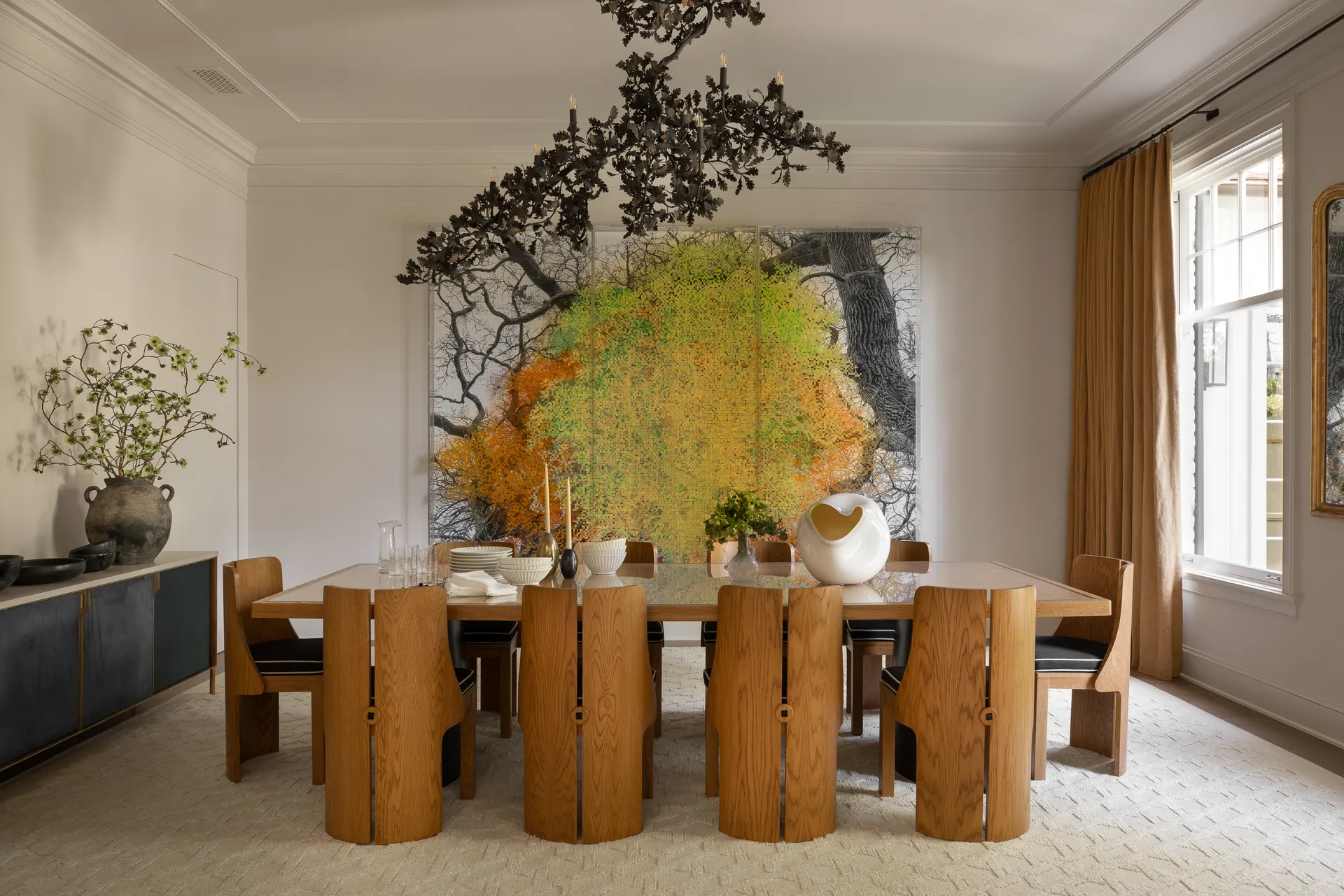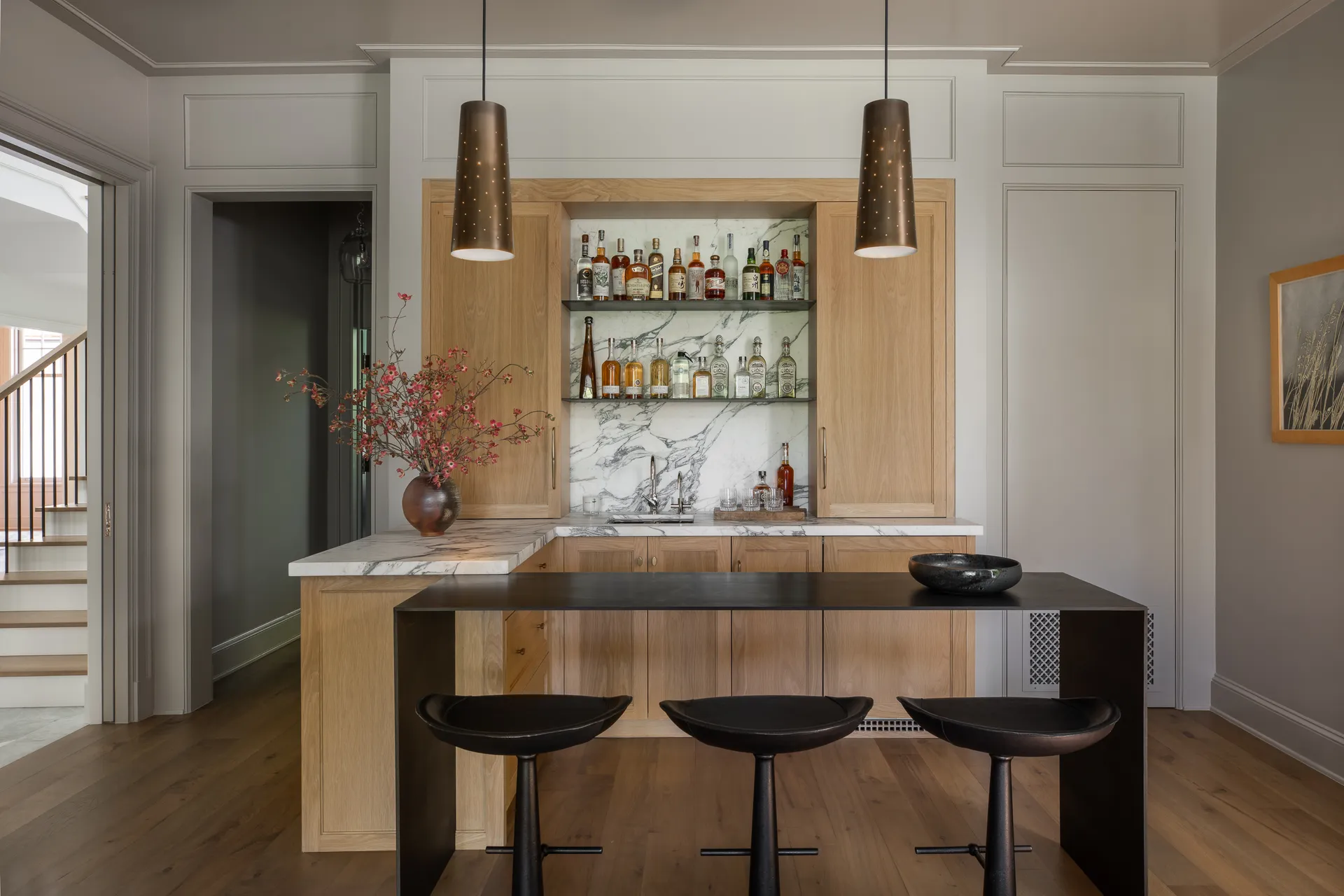 Every nook was infused with harmony and grace as a soft symphony of elegant furnishings, carefully chosen artwork, and custom embellishments gracefully unfurled. The rooms developed into an extension of the family's personality, a place for them to find comfort and appreciate the beauty of the little things in life.
Brentwood House eventually turned into a symbol of the transformational power of architecture. The family's wish to slide into something cozier was granted, and they are currently basking in the radiant warmth of a haven that accurately captures their unique identity.
A culinary haven awaited its transformation in the center of Brentwood House. This area desired to rise beyond its previous constraints and enter a new era of functionality and style. The kitchen was disconnected in its current state and yearned for a sense of harmony and order that would satisfy its discriminating residents.
Eager to honor their client's appreciation for symmetry and order, M. Elle Design envisioned a space where every element would find its rightful place within the kitchen of the Brentwood house.
In the background, a beautiful range wall assumed its proper position and commanded attention with its imposing presence. The focal point was formed by two parallel double islands that offered a symmetrical embrace and an air of balance and purpose.
The kitchen was the most important room in Brentwood House, demonstrating how every room has the ability to be transformed, into a gastronomic sanctuary.
The kitchen, family room, and formal living room served as inspiration hubs, their similar aesthetic acting as the fabric that bound them all together. The residents of Brentwood House were constantly reminded of the significant influence that design can have on the human experience.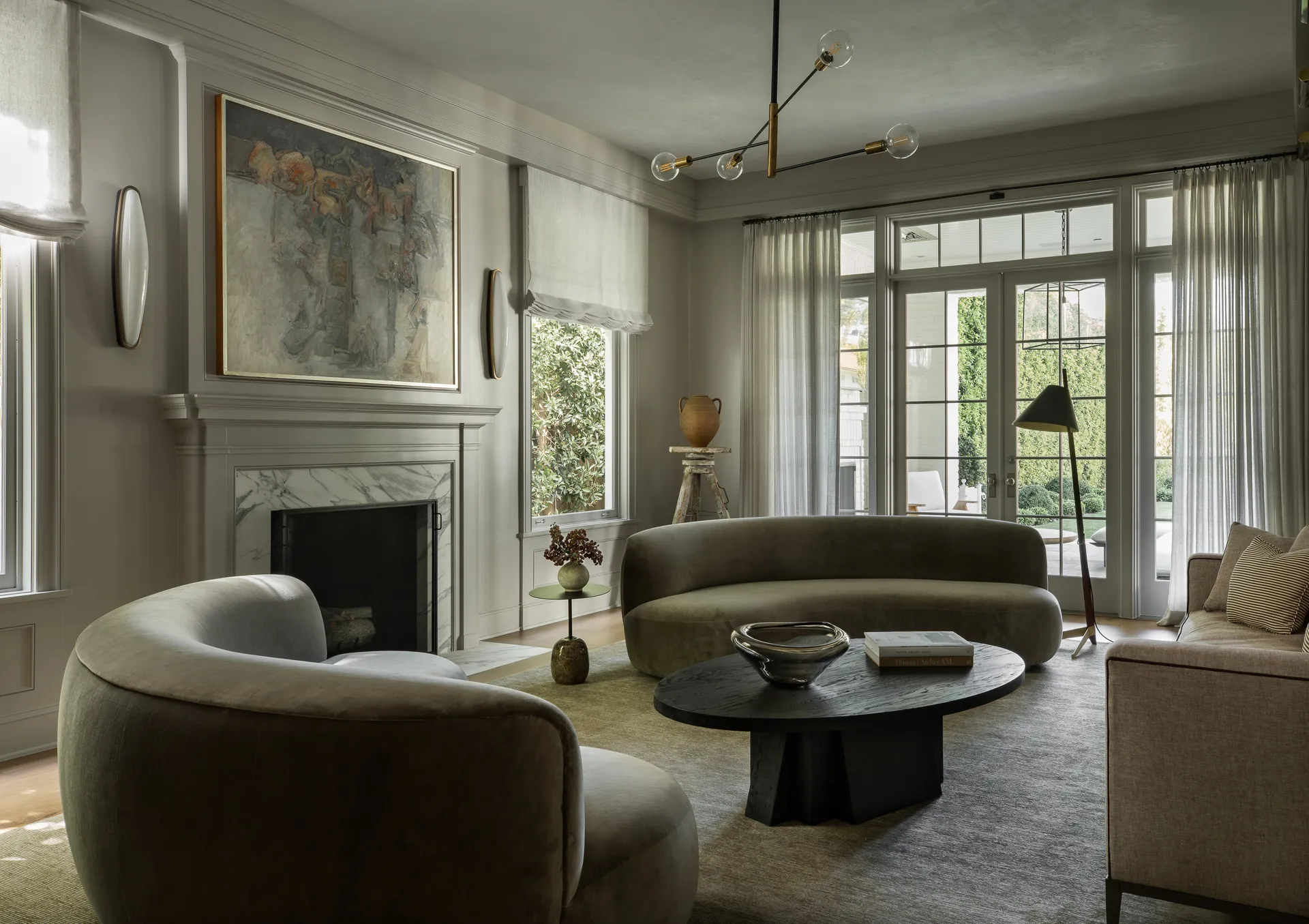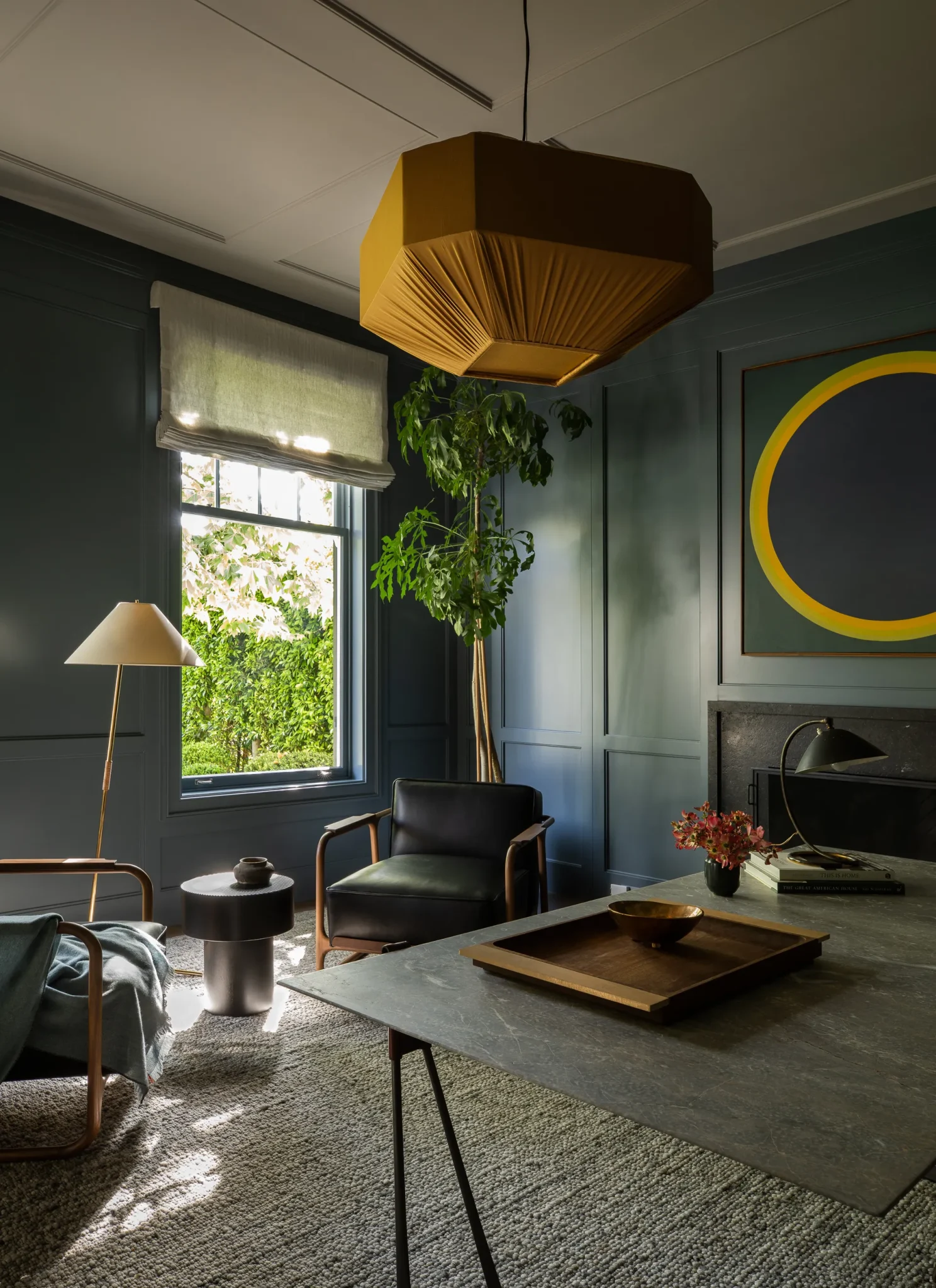 M. Elle Design's meticulous attention to detail and comfort ensured that every corner of Brentwood House exuded an inviting aura. The residence stood as a testament to the harmonious coexistence of style and livability, where sophistication embraced warmth.
Although the family room and kitchen were once connected, the living room felt alone before the remodel. To establish a dialogue between the three areas, M. Elle Design tore down a wall.
M. Elle Design set out on a mission to revitalize the once-vibrant interiors with an unrelenting devotion to authenticity and a discriminating eye for subtlety. The study's previous vivid green lacquer had been subtly replaced with a muted, earthy color that looked like a sunny forest glade.
The workplace of Brentwood House welcomes everyone who enters to enjoy the power of reflection as the warm light dances upon the walls and the air conveys whispers of creation. It is an environment where creativity has no boundaries.
Brentwood House, a haven of elegance and inspiration, has been transformed into a timeless sanctuary through meticulous design and unwavering dedication. From the harmonious kitchen remodel to the sun-drenched spaces that seamlessly flow outdoors, every corner of this residence exudes sophistication and comfort

We sincerely hope that you have enjoyed reading this insightful article and that it has inspired you for your future projects. For further inspiration check out our interior projects.