Russian fashion designer Ksenia Chilingarova was introduced to well-known Moscow- and New York-based architect Harry Nuriev of Crosby Studios by a mutual friend. "We had an immediate connection based on similar tastes in art, design, fashion and architecture. She was open to my design approach" says Nuriev.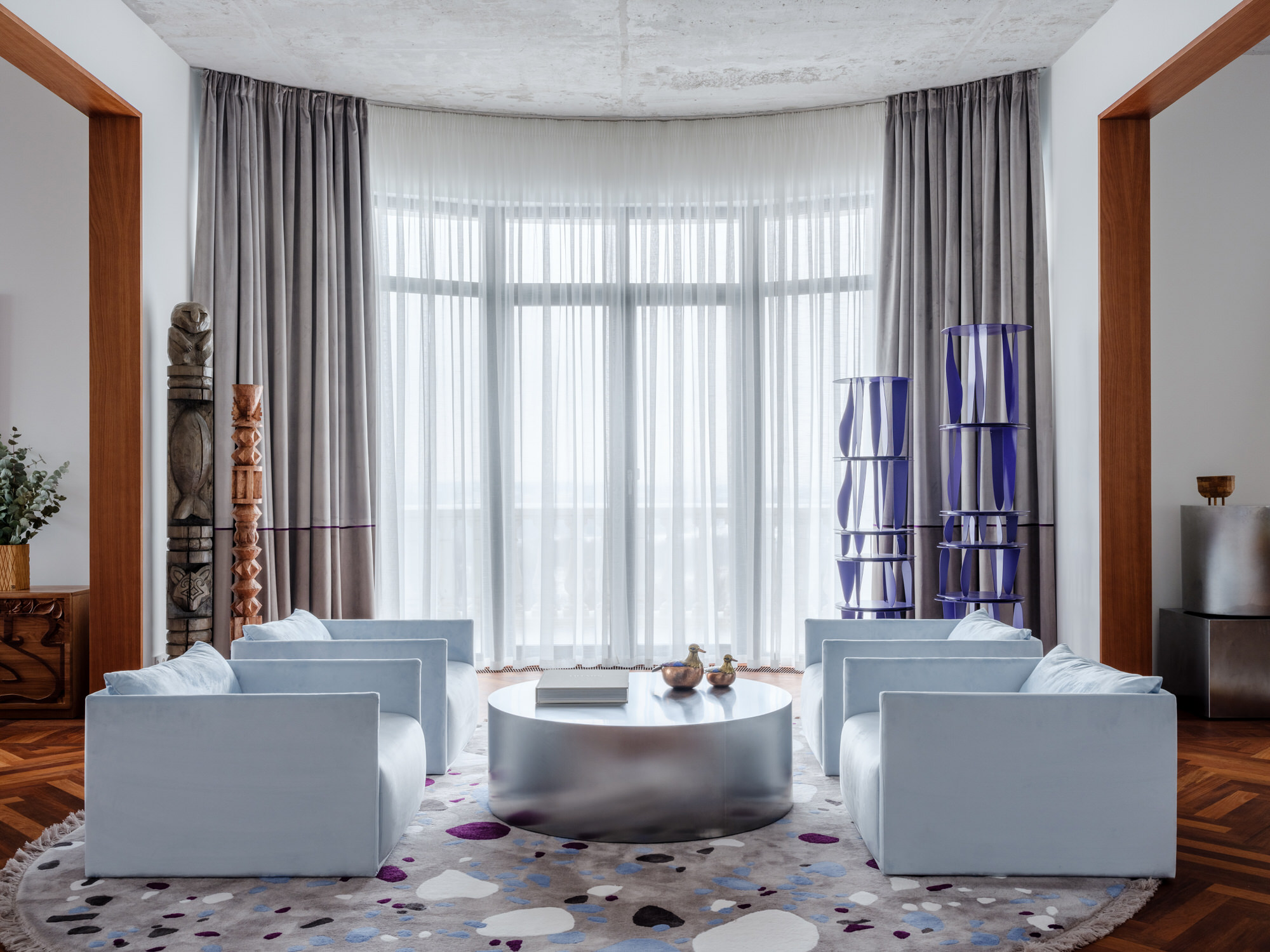 As soon as they met, they clicked right away. "I guess it was love at first sight" – states Chilingarova. No wonder that their collaboration resulted in an amazing, full of art and Russian accents project, already admired by the design world and commented in Architectural Digest Magazine.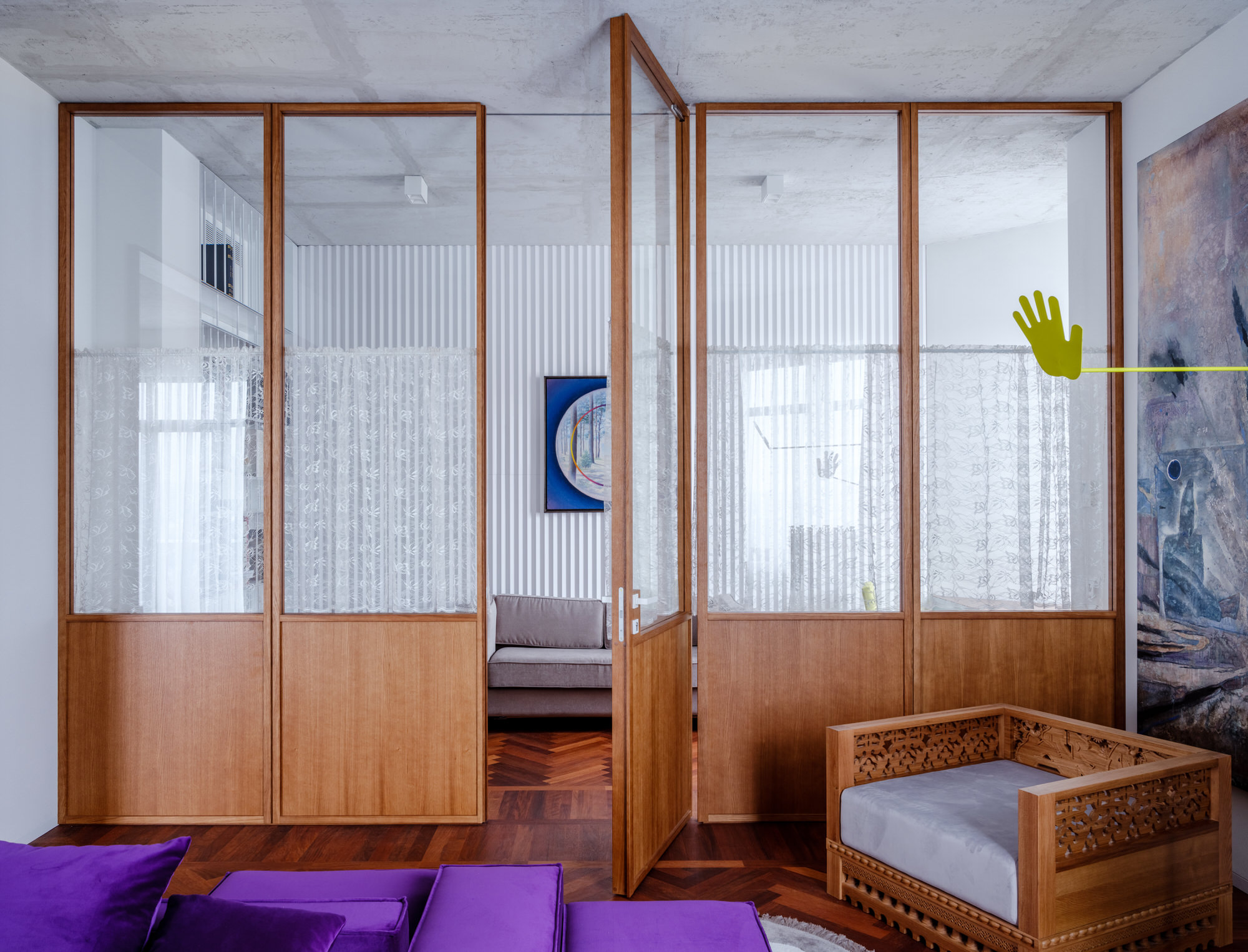 The goal was to turn Chilingarovas' apartment into a place full of life and art, as she has an impressive collection of artworks by Evgeny Antufiev, Nikolay Koshelev, Sasha Pasternak, and Vika Kosheleva.
The designer is a very hospitable person, often hosting small parties and gatherings of artists and creative visitors. She didn't want an apartment that would look like a museum, but rather a warm, welcoming space that would feel comfortable yet sophisticated.
"It is important for me that the persons who come to visit me understand who I am and what I like. I love contemporary Russian art and I invest in it to support artists" says Chilingarova. "I needed a place to live, not a museum," she says. "A place I could have small parties for young Russian artists, stylists, and journalists. Almost every two weeks a young stylist or photographer wants to do a fashion or art shoot in my apartment."
Because of the mutual love of the same colors and shared Soviet upbringing, Nuriev and Chilingarova managed to create truly unique space. In Soviet Russia they both were always frowned upon, as they weren't following school rules and were into eccentric clothes and activities.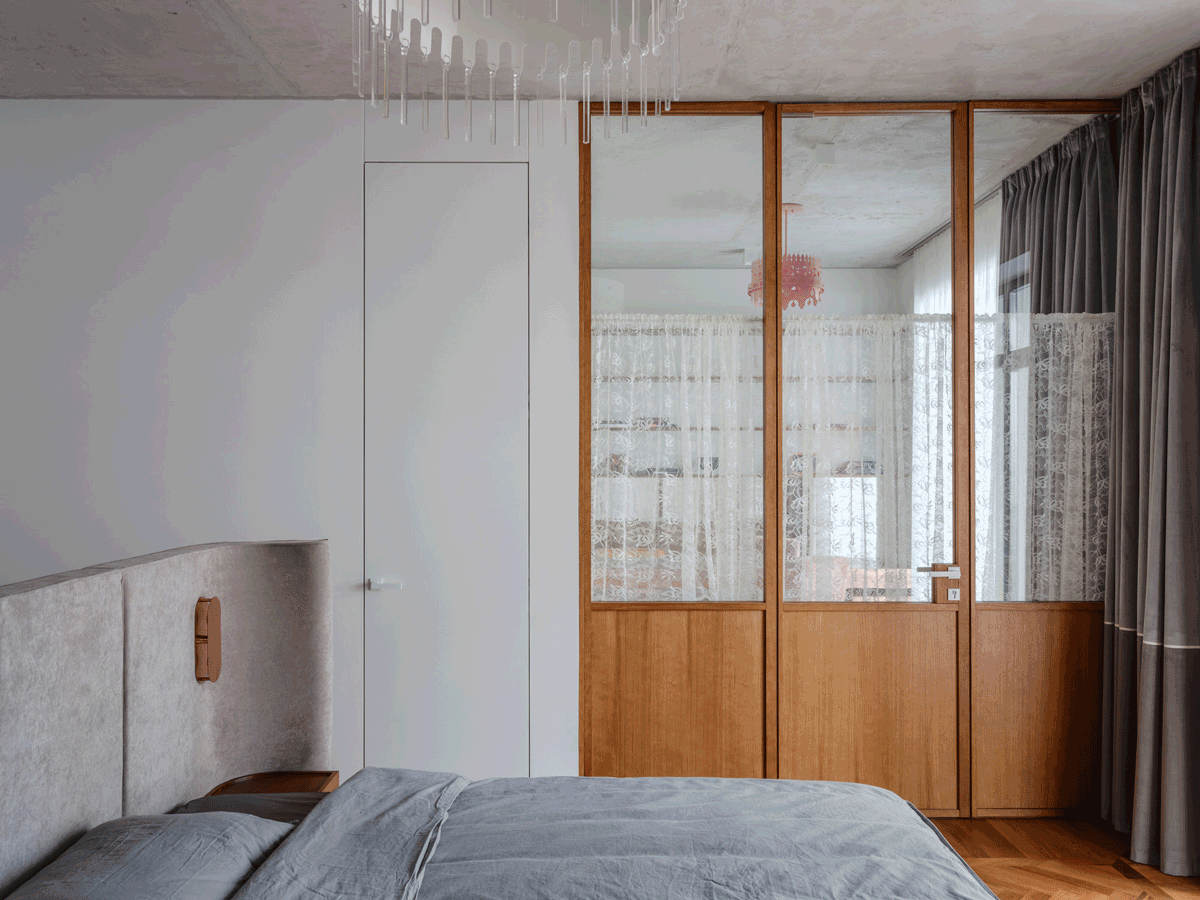 Nuriev decided to combine modern, bold colors and patterns with retrofuturistic Russian aesthetic that corresponded with both of their personal styles; "For me, Soviet design is all about elegant office life with wooden wall paneling and lots of cabinets". That's were all those hidden cabinets and a big wardrobe come from.
The designer wanted to take the best out of the Russian heritage, but make it bold and elegant at the same time. As a result, he created rooms with windowed, wood-paneled walls and laid the floors with herringbone parquet, so that it would resemble the ones from Russian schools. Additionally, he decided to hang lace curtains on the windows, as Russian grandmothers used to have in their houses.
All the pieces of furniture were custom-made. "I really love the furniture that came out as a result of our discussions with Harry about combining traditional Russian folklore and street art" Chilingarova comments. An armchair, dining chairs, and gigantic dining table were carved from oak. The apartment also features some of the Nurievs' own products, such as powder-coated shelving and hand lamps in the living room.

"My home is my fortress and a place where my soul feels good" – states Chilingarova. And we need to admit, that her place really gives a very relaxing and comfortable vibe.