This Sydney's Bondi Beach apartment portrays the spirit and freedom of beachside living through stripped-back interiors by Studio George.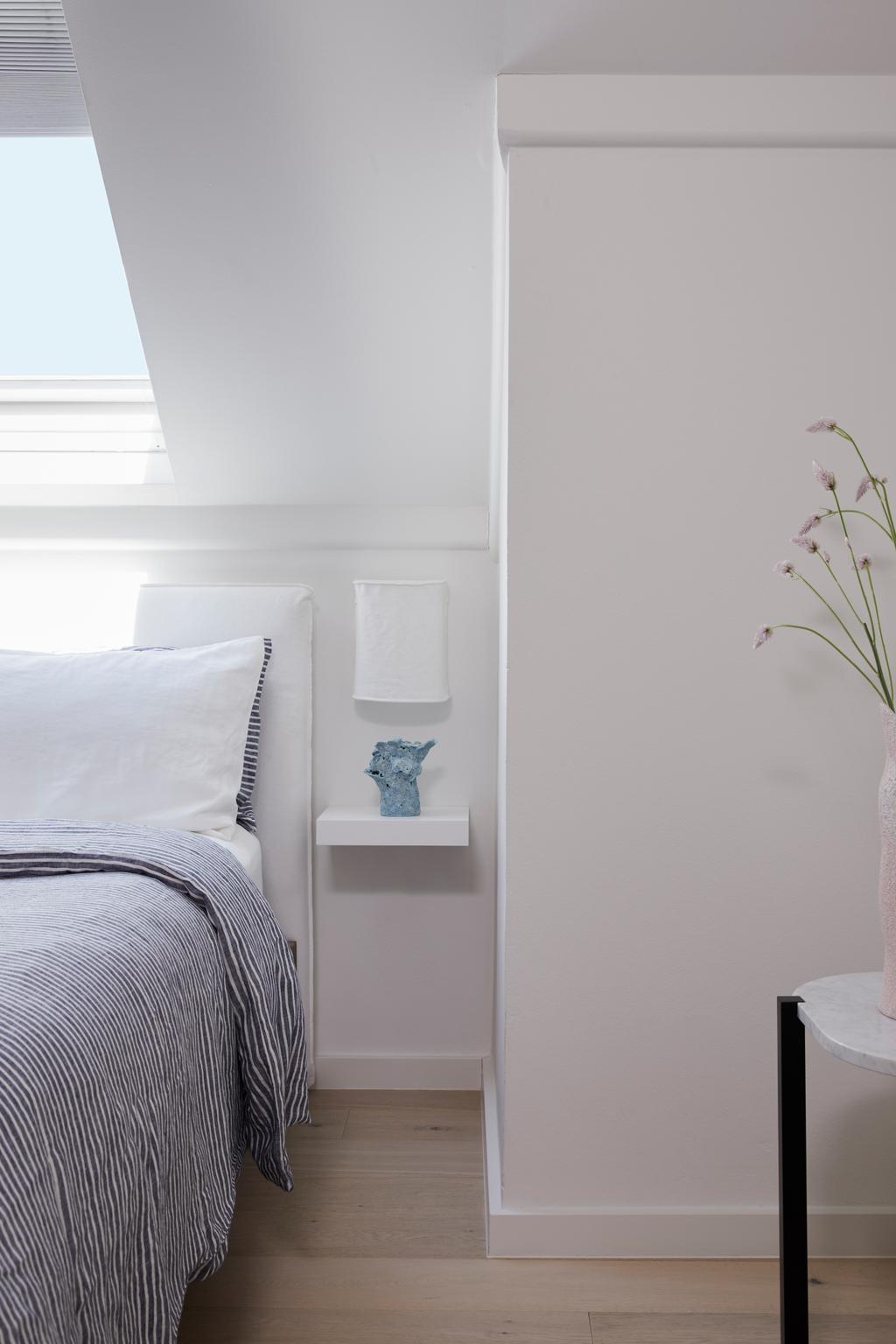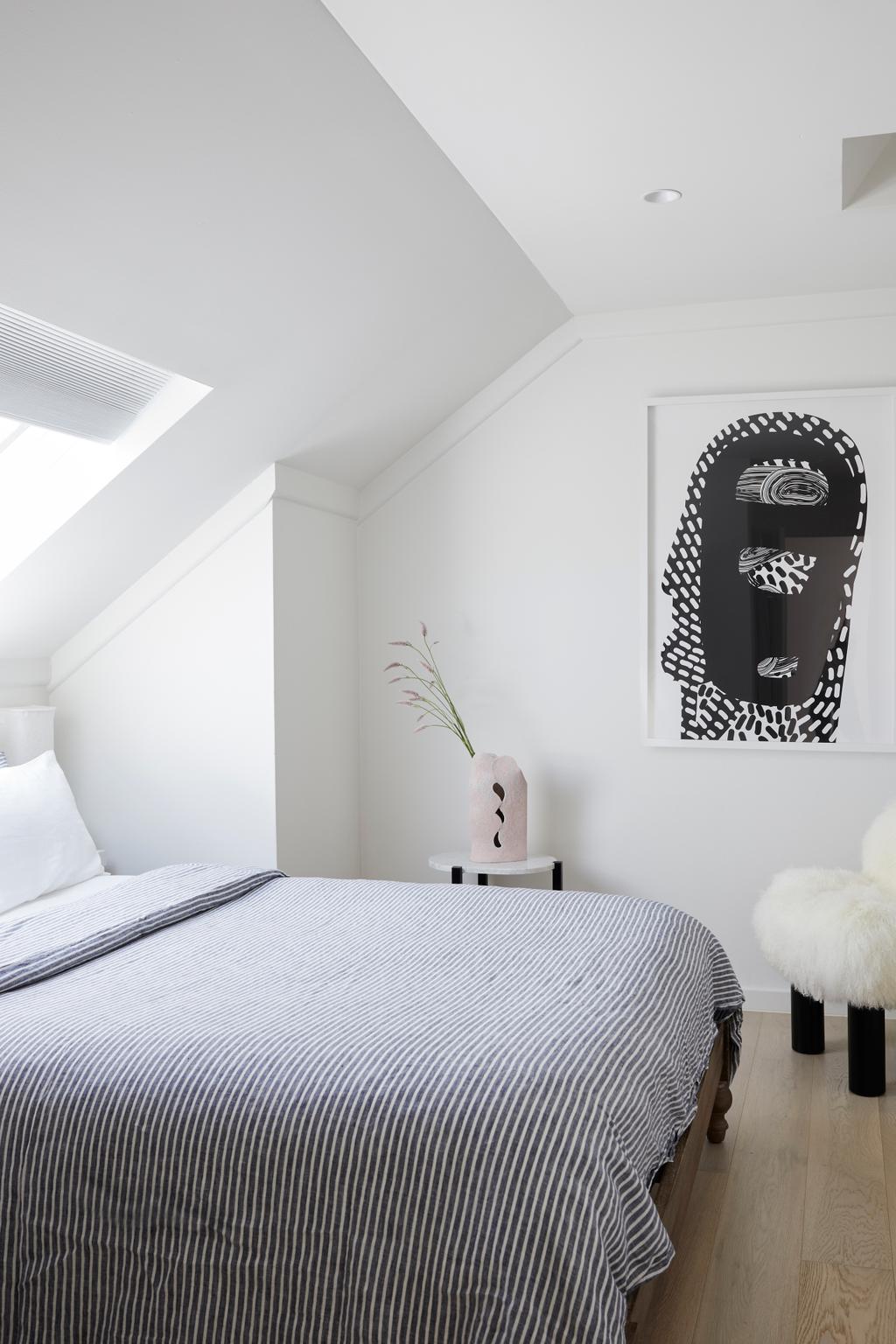 Bondi Beach is home to a pretty diverse bunch of Sydneysiders, but if there is one thing most of its beachside apartments have in common, it is this: a kind of dated, '70s-era shabbiness. That is unless you are the owners of this Bondi Beach apartment. With interior design and architecture devised by Sara Horvath from local outfit Studio George, this home of a young professional couple is an experience in calm restraint.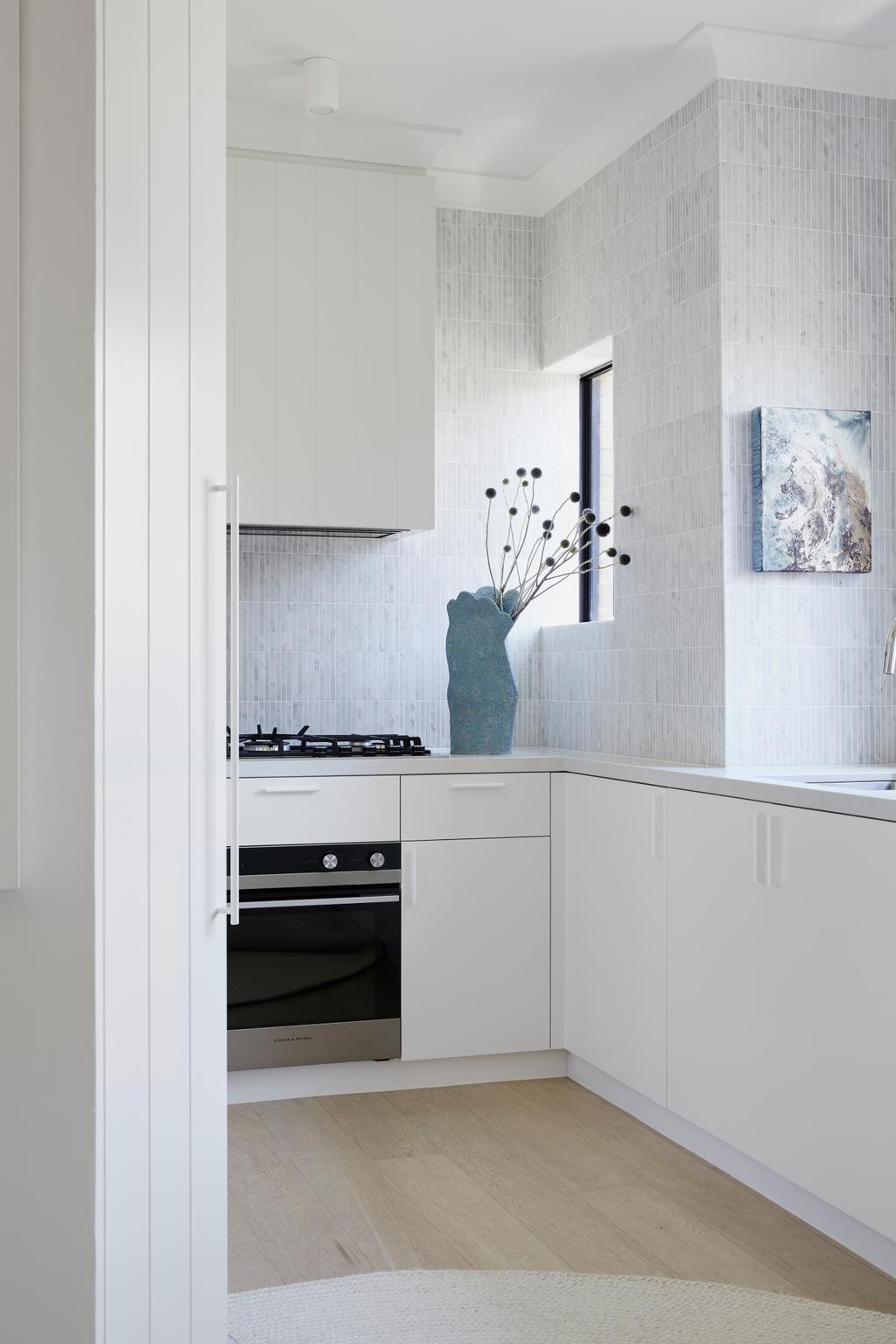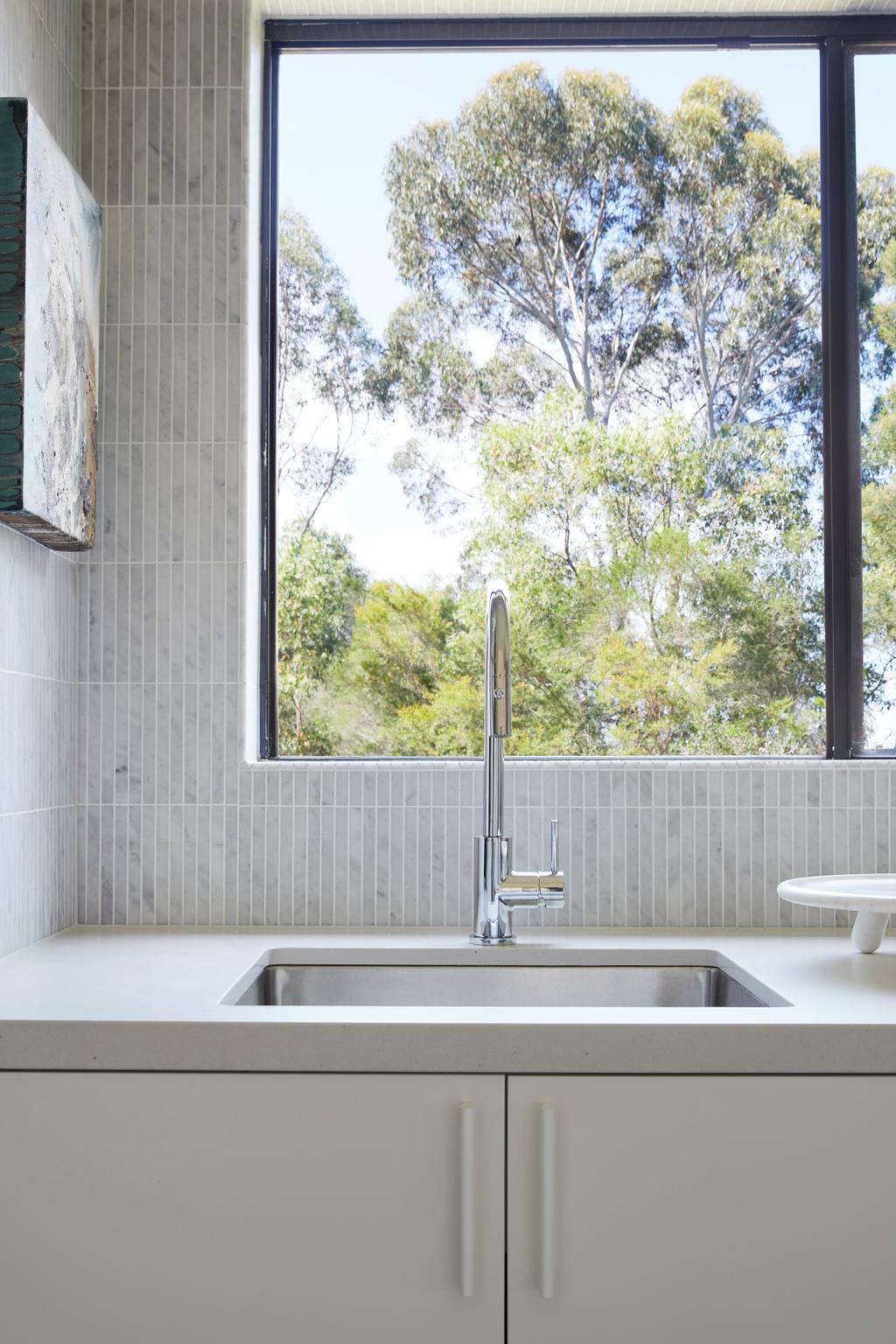 Horvath worked closely with her clients to deliver an exclusive sanctuary with a sun-bleached palette that will weather beautifully. Choosing an all-white palette, Horvath created texture by adding bold tilework in the kitchen and bathroom to draw the eye. The project took around six months to complete.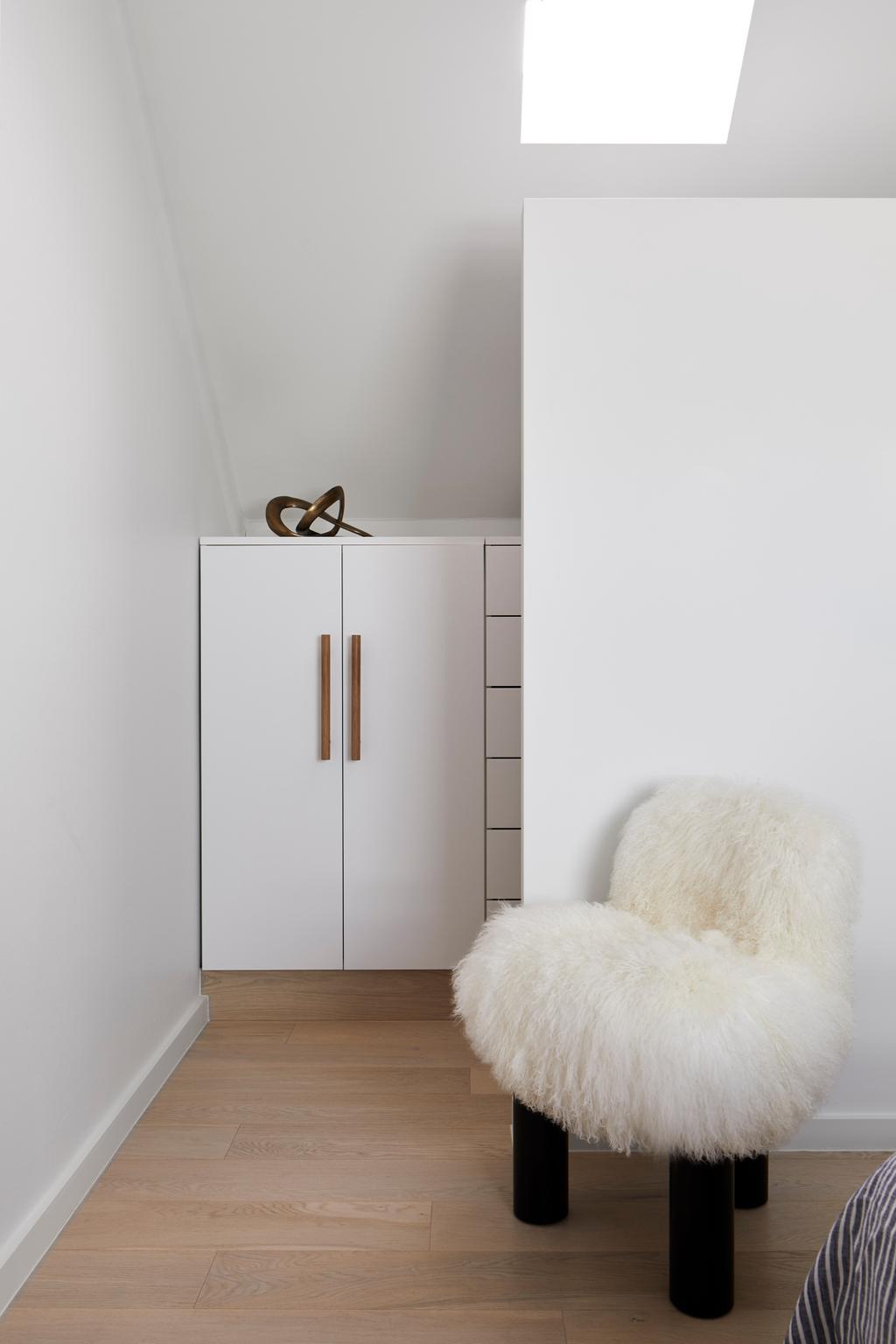 They also expanded the floor area to fill in a void and built a custom seat with storage. Here, the challenge was discovering the balance between the structural and the aesthetic solution of the design.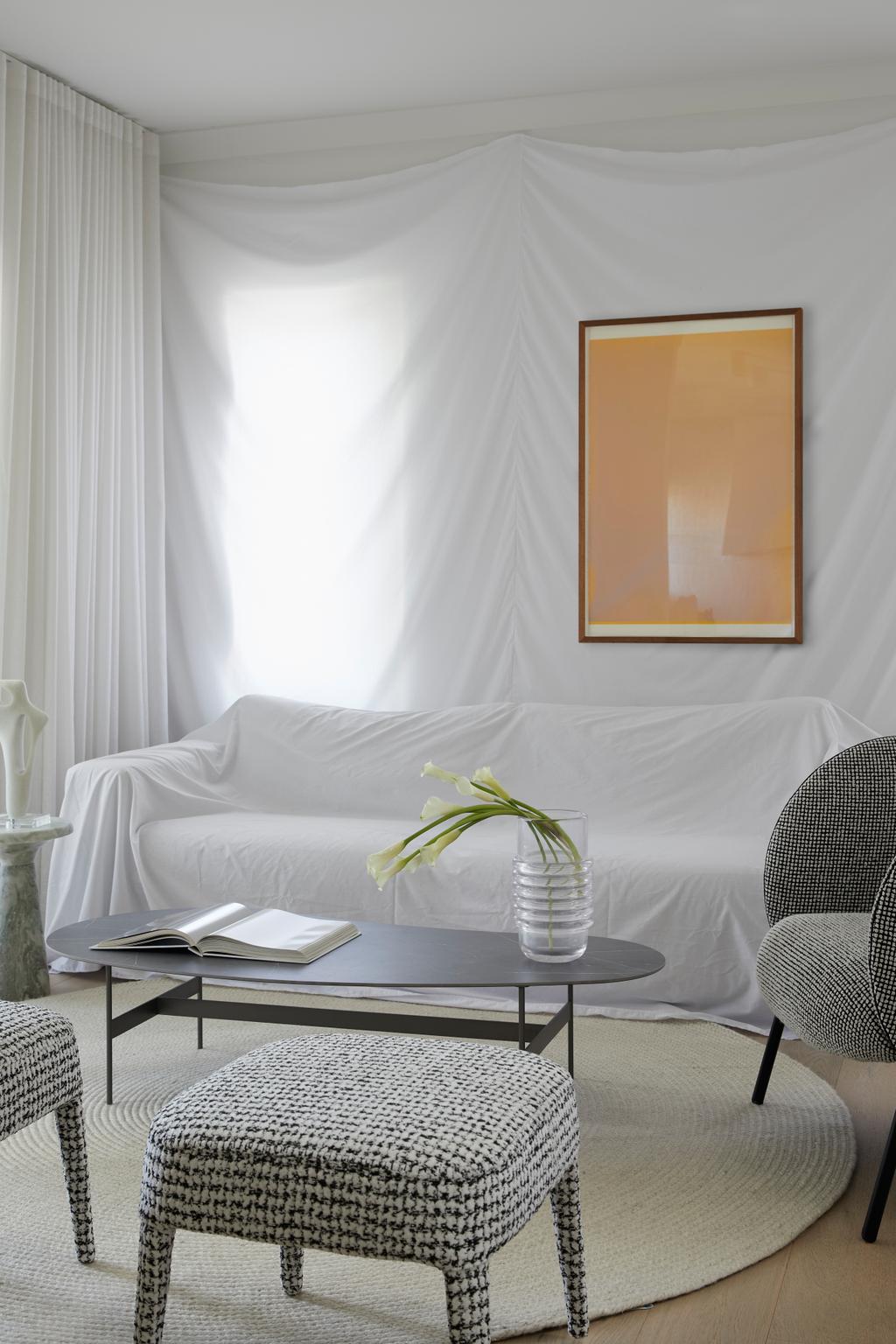 Another standout feature of the space is the central staircase – a sporadic highlight in a home, but one that makes a huge difference. The staircase's elegant, arched, and sculptural form is the home's spine and the project.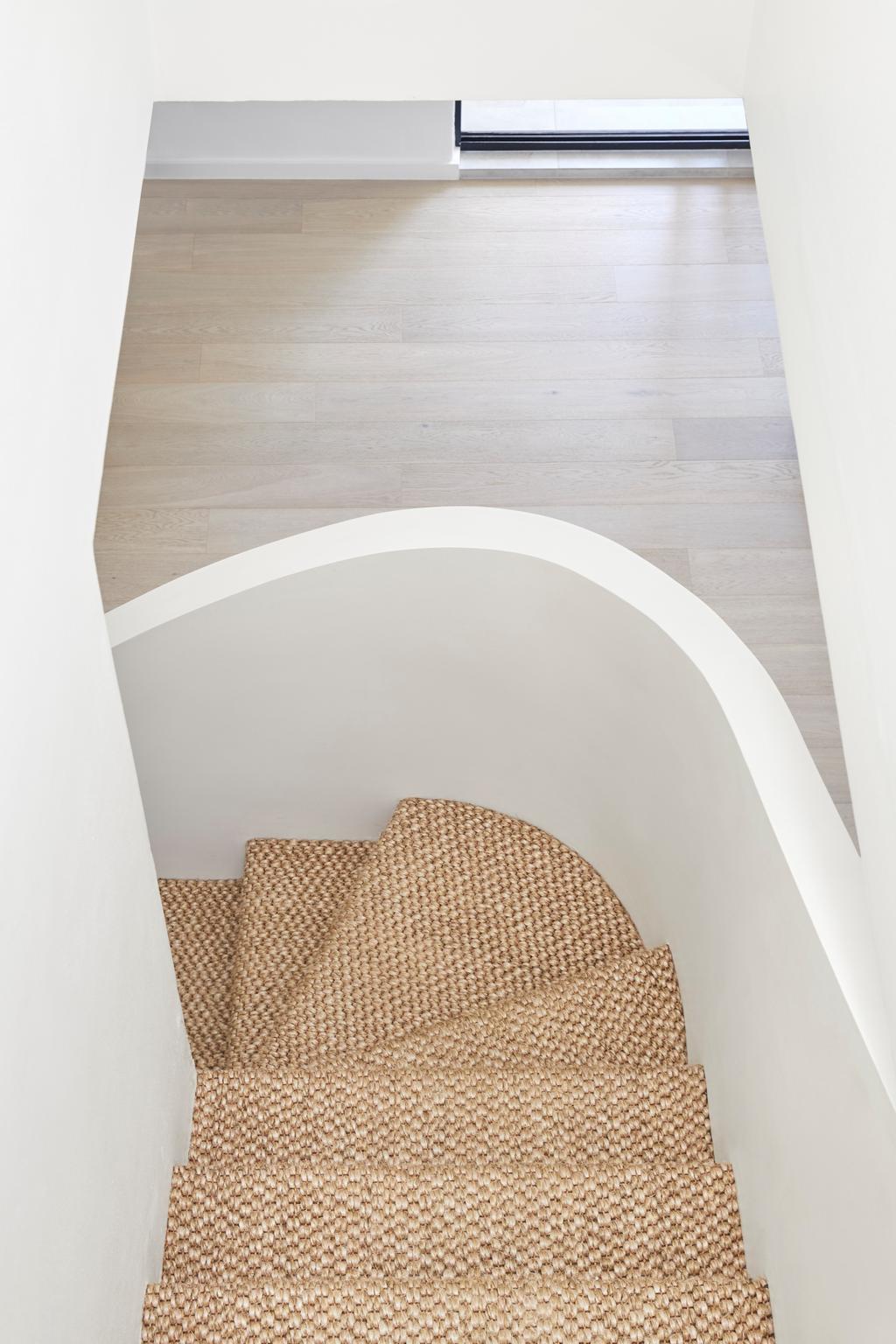 It gives the home impact and conveys a sense of the extraordinary. In keeping with the haven theme, the soft curve of the railing and rattan-lined stairs give the staircase a modern yet tactile appeal.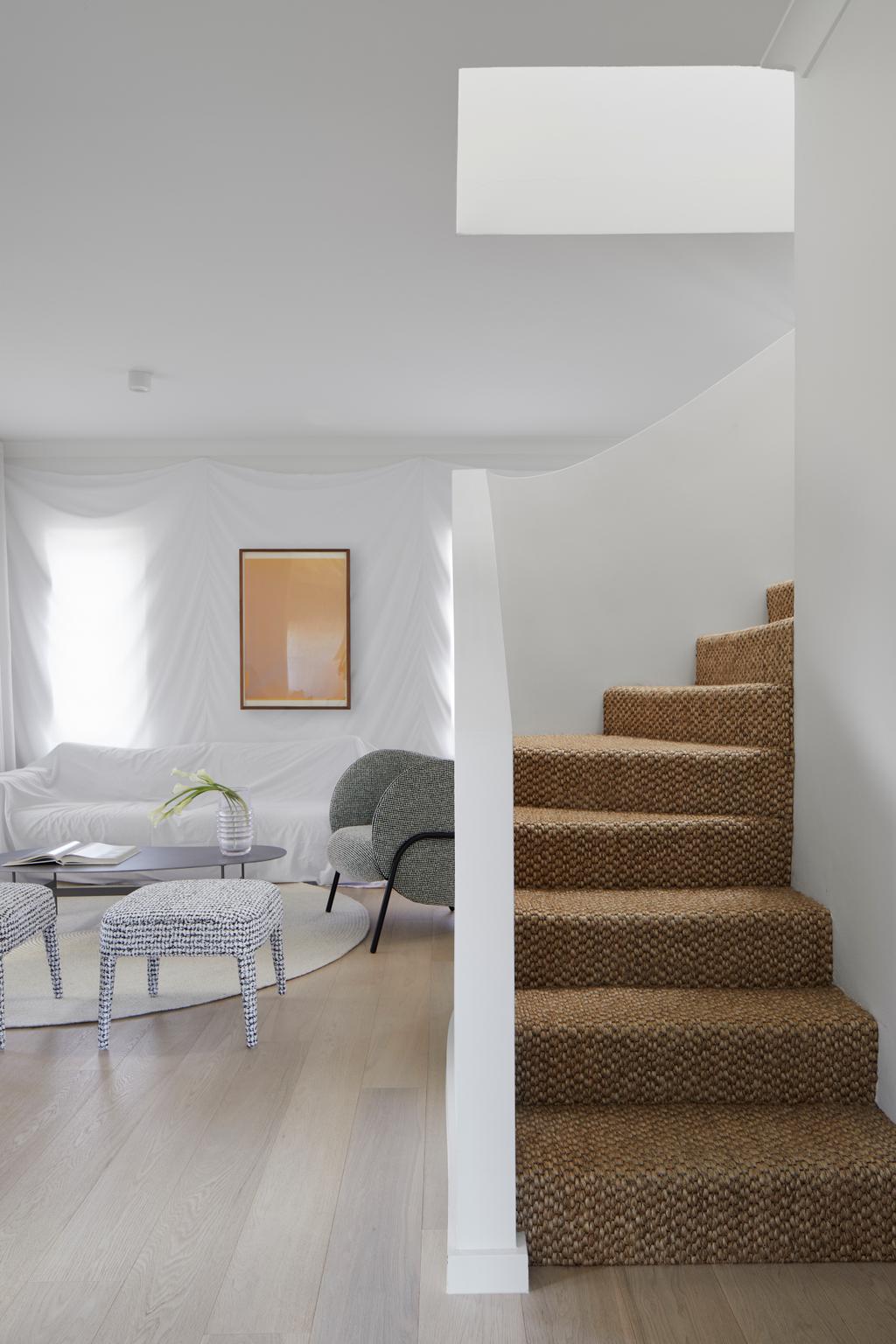 Horvath also holds particular regard for the guest bathroom, with its terrazzo-patterned tiles on the floor, recessed shower niche, and splashback. Its simplicity and materiality straddle the ideal balance between calm and impactful.
With everlasting features and a clean palette that makes ample use of space's natural light, the home was a breath of fresh air for the young couple. "It is a newly energized sanctuary that they can escape into when taken away from the busy streets of Bondi Beach."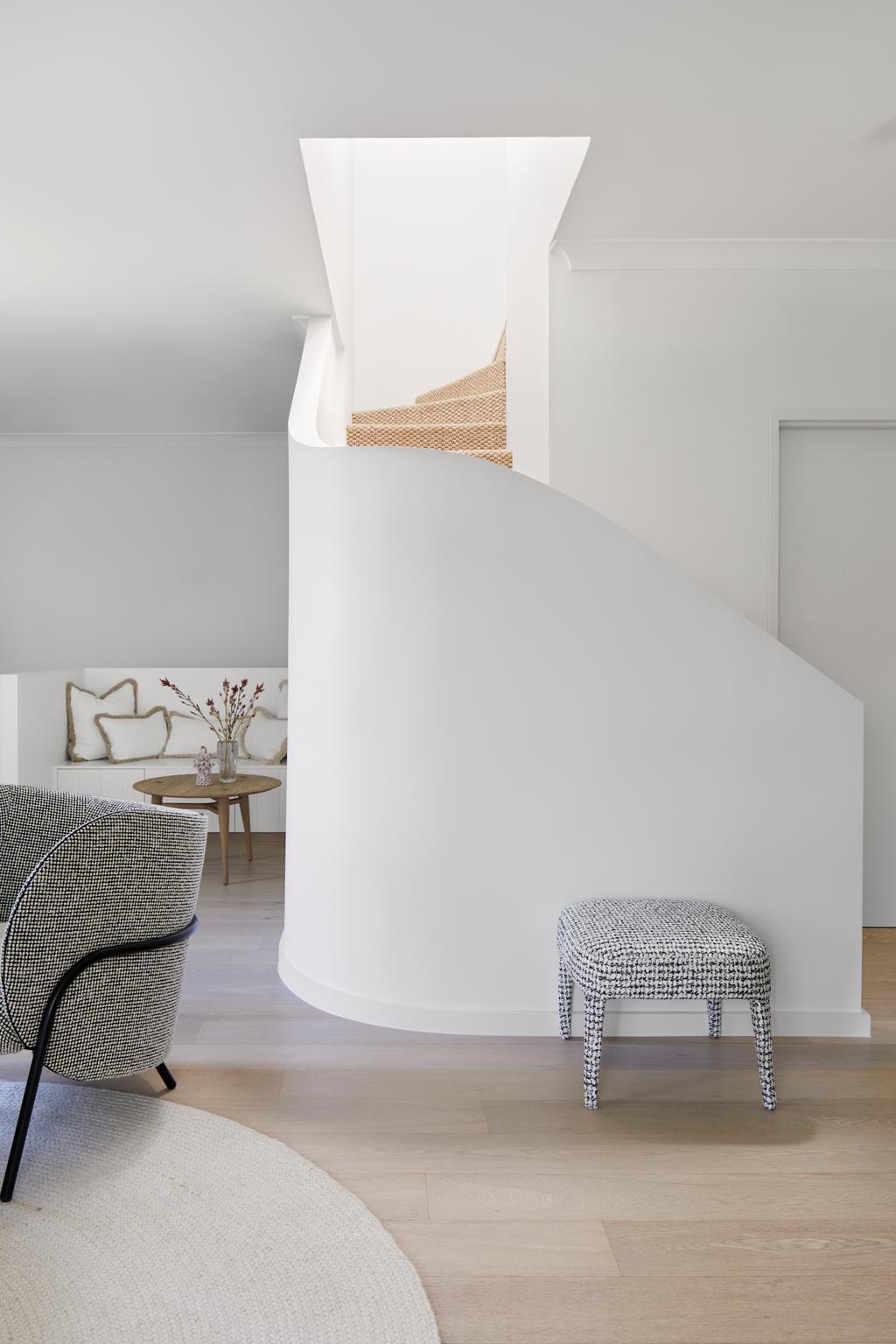 We really hope you liked our article. Feel free to pin all the images to your favorite Pinterest board. Meanwhile, you can also visit our Pinterest boards to get more inspiration.
Get more ideas for your projects and find functional, stylish, and sizable lighting and furniture choices:

Photographed by Dave Wheeler.
Source: Vogue Living