There is no reason your bathroom design does not deserve a little love. People use of it every day, plus bathrooms are extra fun to decorate because you can go a little over your comfort zone and take a risk.
Shower curtains and wall colors are by no means the only way to give some extra life. Make sure you select pieces that will not only shine in your current space but will be easy to move to a future home.
Use wisely textiles
There is no reason to opt for a standard rug when there are so many beautiful ones. Investing in a punchy vintage rug that you can roll up and take with you to your next place is never a bad idea.
Another tip: you can upgrade day-to-day textiles like towels. A careful use of quality linens will make guests feel extra comfortable in your space.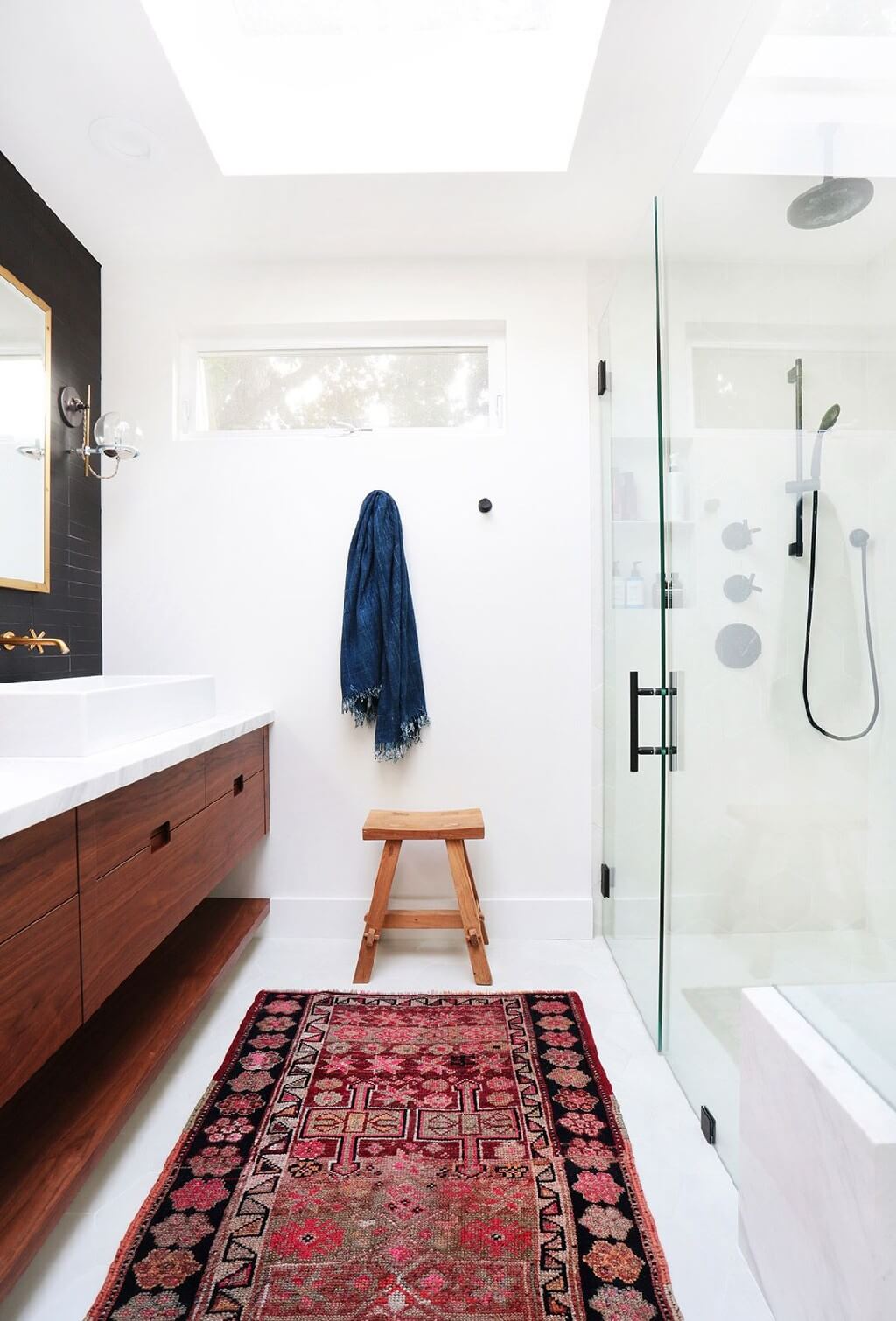 Dress your sink
Skirting the sink can make a great statement and provide you with some great hidden storage underneath. Whether you choose a style with ruffles or go for a more tailored approach, there are possibilities for every budget.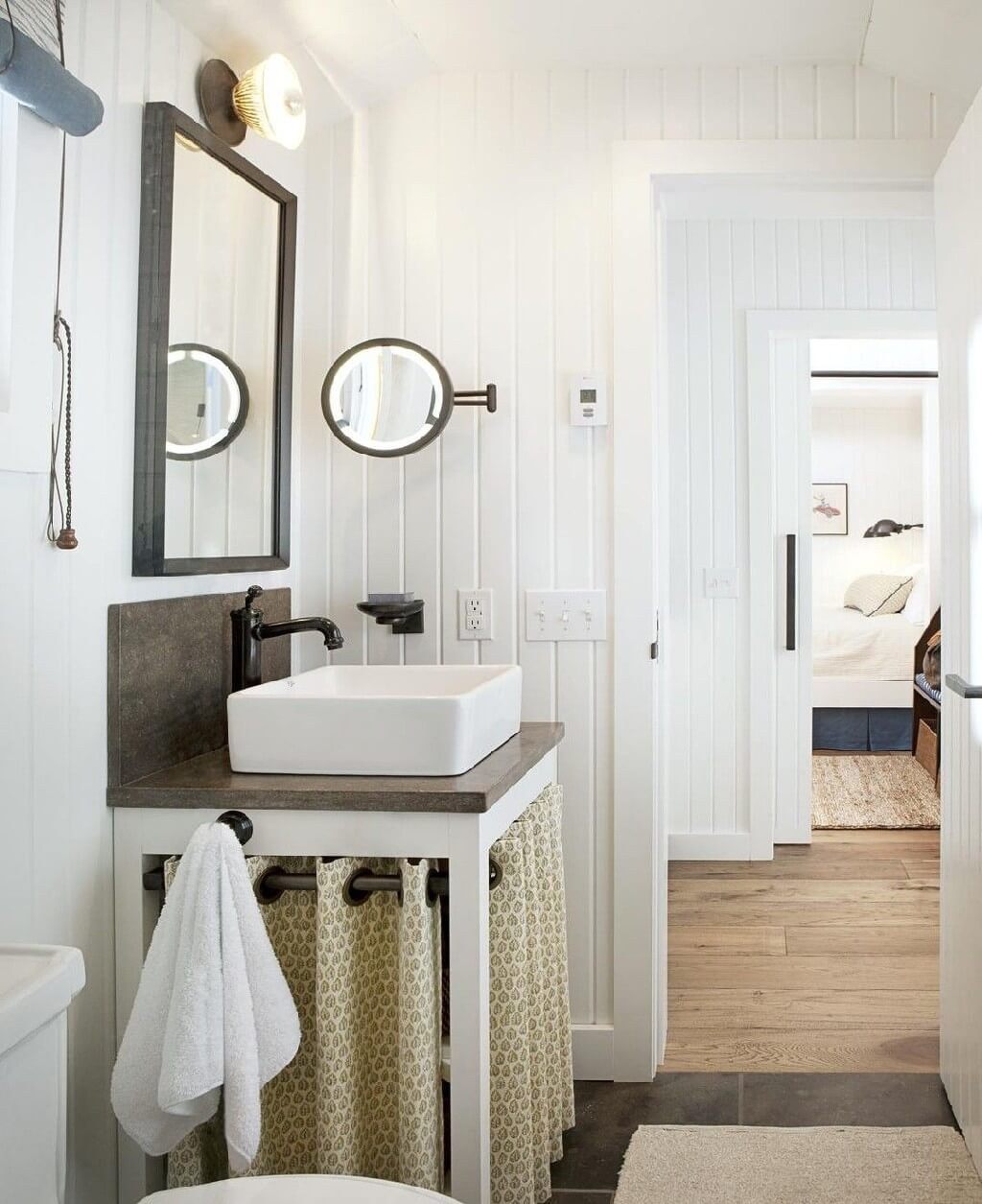 Give lighting and hardware a glow-up
Replacing the dated fixtures can turn your drab space into a showstopper in no time. You can choose something timeless and classic so that it can move with you.
You can also replace the towel rings, towel bars, and toilet paper holders. These may seem small details, but they are a quick and easy way to elevate your bathroom design.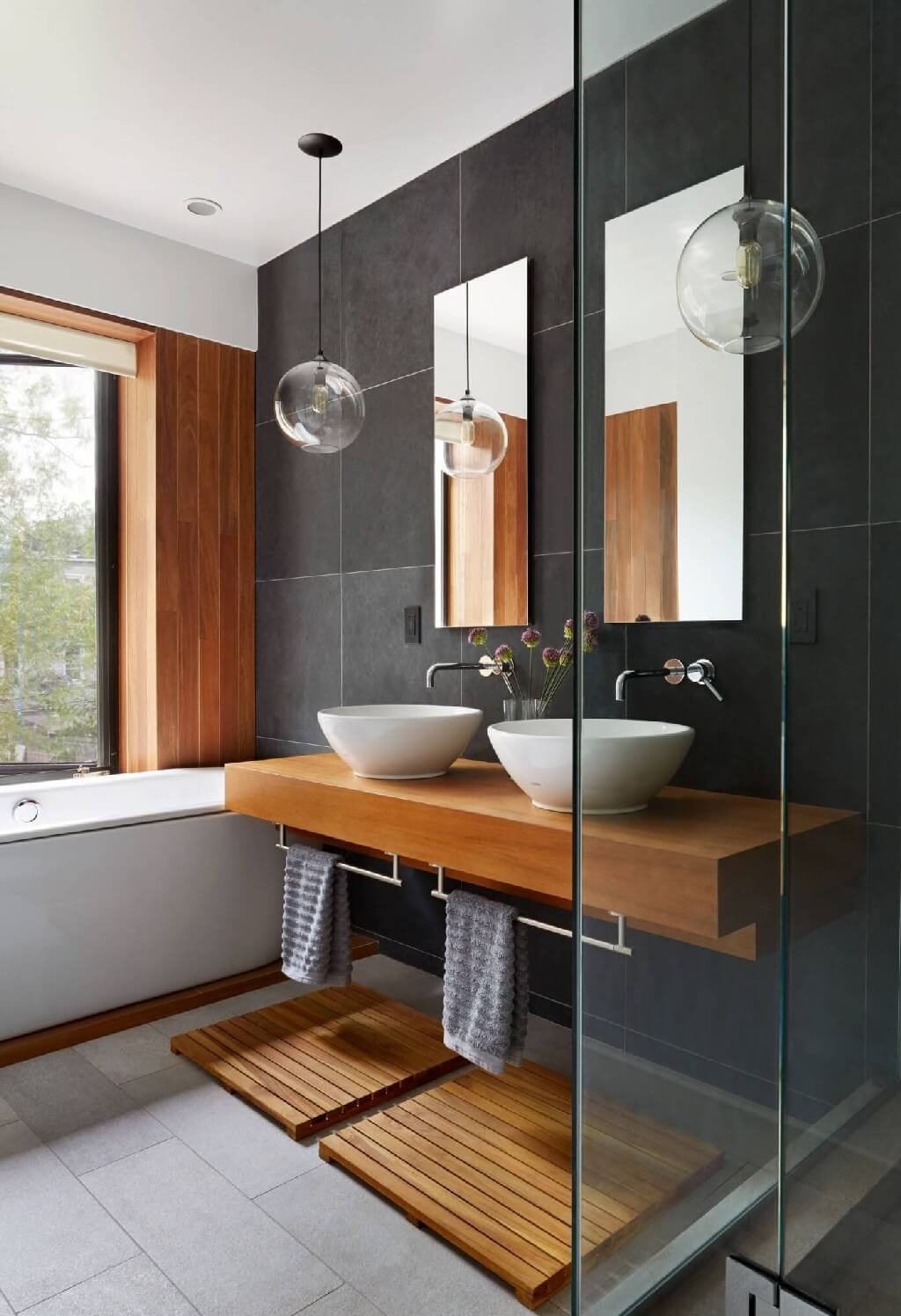 Add some accents
You will also want to accessorize a bit. If your bathroom is truly small, there's no need to go overboard and introduce excess. A vibrant soap dispenser, mirror frame, or hanging towels will do.
Art and accessories are a fantastic way to carry a color through the bathroom. A dazzling color will ensure your eye goes to those elements, looking right past the bland and boring features.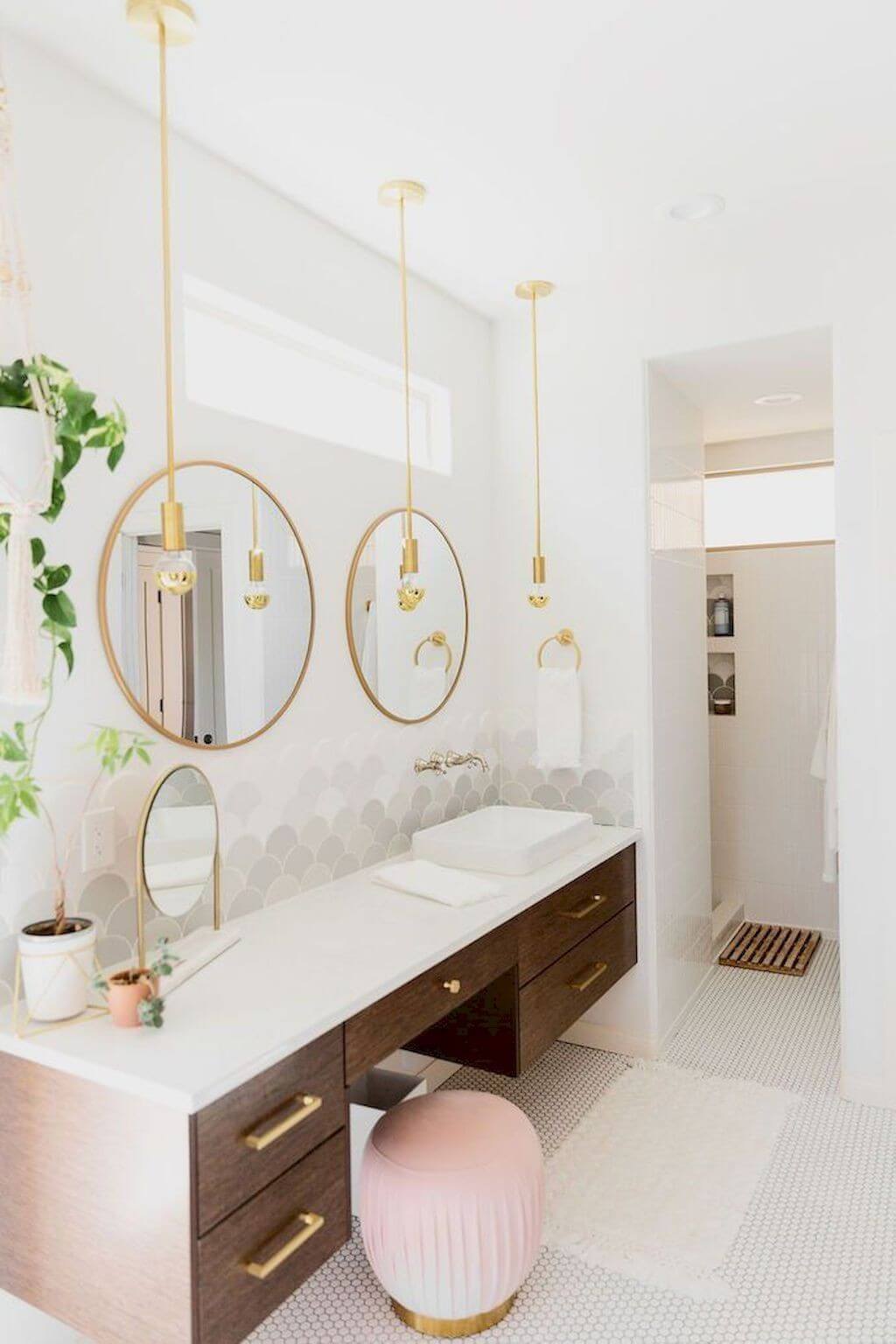 Choose wallpaper
The bathroom is the perfect canvas, since there is not a lot of wall space to fill, it can be very budget-friendly compared to other rooms. You can coordinate your shower curtain and accessories with the paper for a high-style, decorated look.
Opt for art
You can incorporate a gallery wall of sorts into your bathroom design. It is a great place to use all the small pieces you pick up.
We really hope you liked our article. Feel free to pin all the images to your favorite Pinterest board. Meanwhile, you can also visit our Pinterest boards to get more inspiration.
Get more ideas for your projects and find functional, stylish, and sizable lighting and furniture choices: