To each of the 12 Zodiac Signs there is a 2022 Decor Trend that brings out the best in you, through your home decor.
Sometimes we can easily find out, that our choices are influenced by the stars, and our houses can be furnished and designed accordingly to our zodiac signs. If you need some inspiration but don't know where to start, maybe it's time to look up to the stars for some answers?
These are 12 different interior design trends for 12 different personalities. What's your zodiac?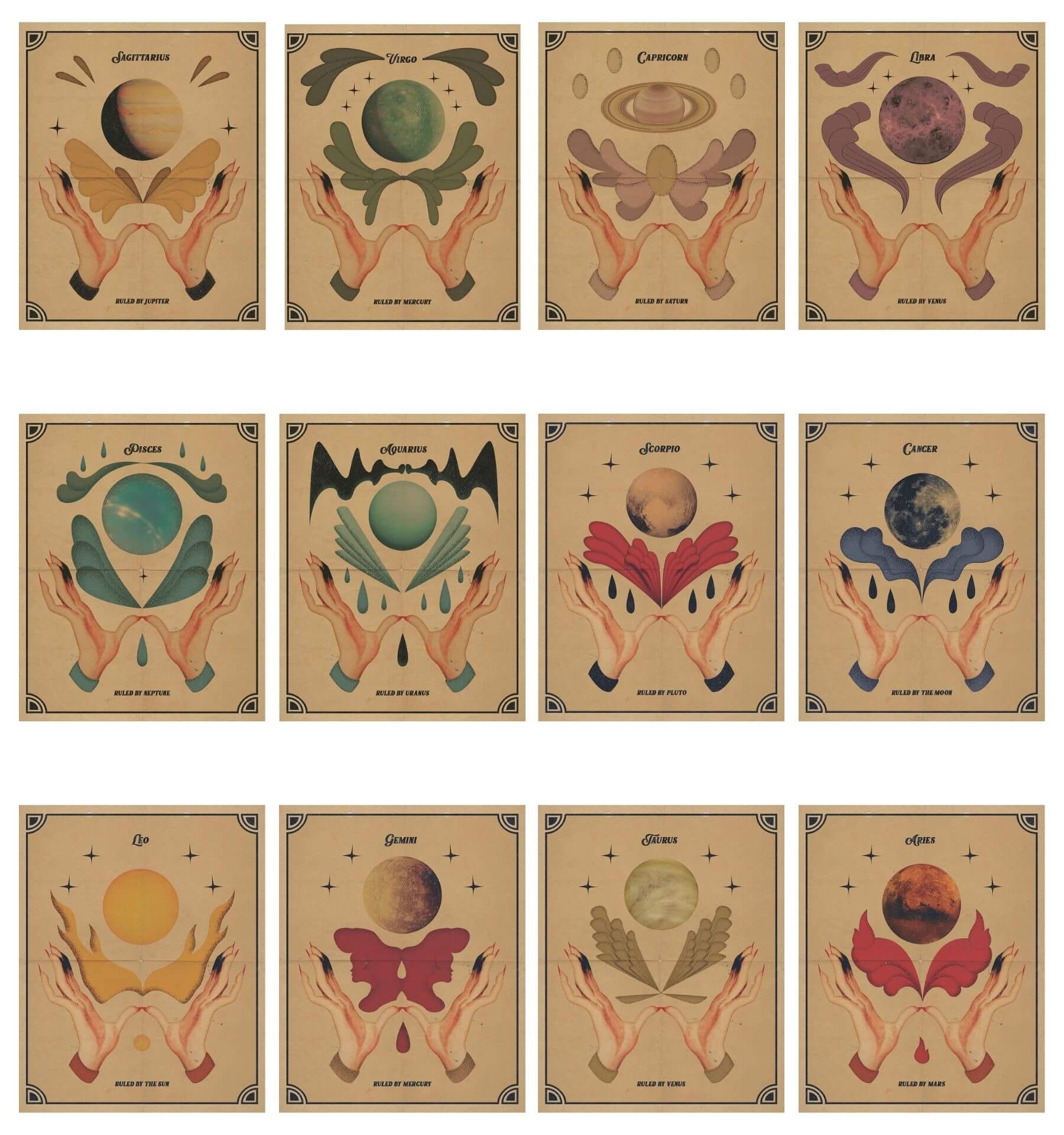 AQUARIUS (JANUARY 20 – FEBRUARY 18)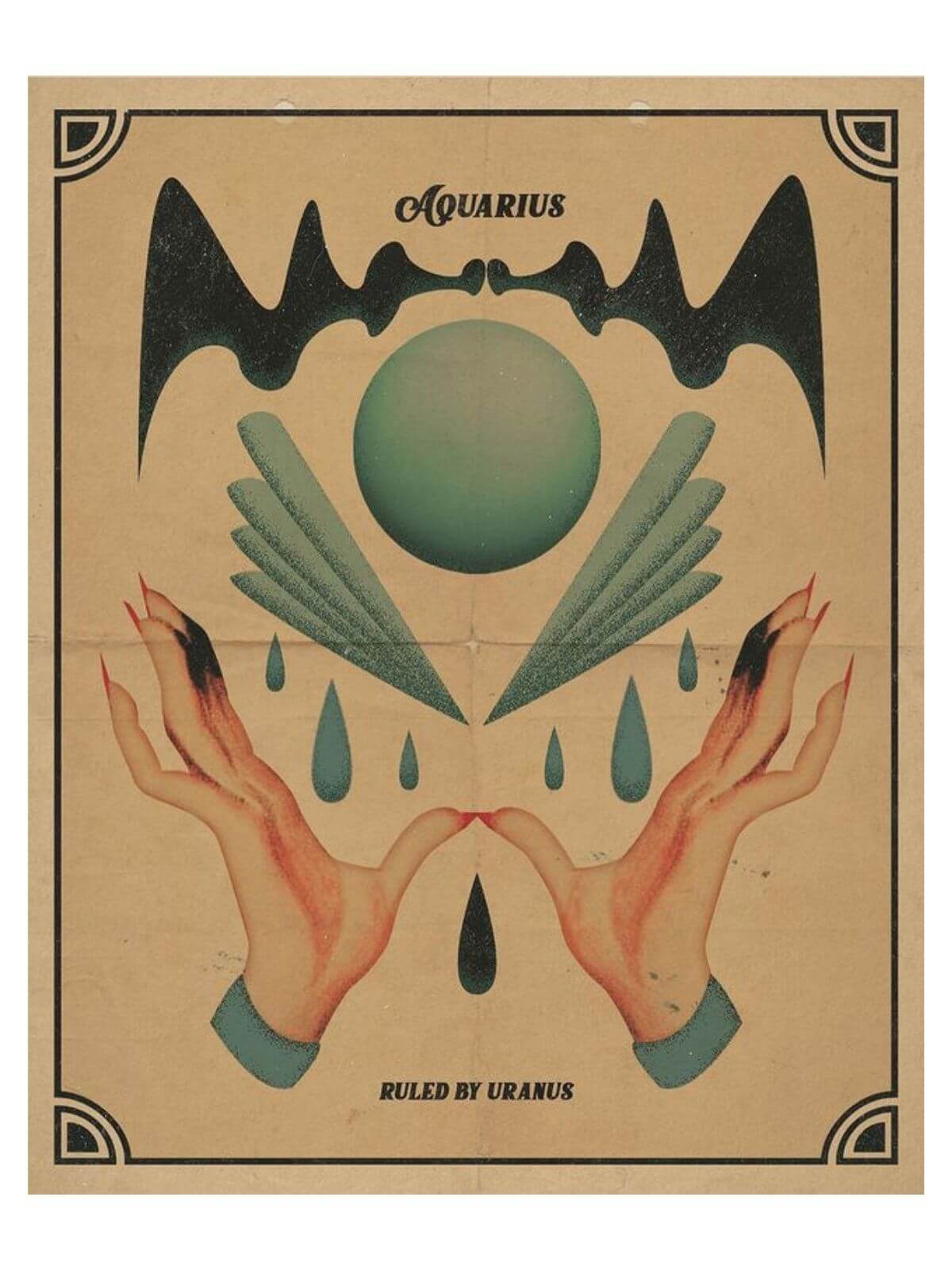 ELEMENT: Air
RULING BODY: Uranus
TEMPER: People born between January 20th and February 18th are eccentric by nature, original, and value their independence. As the humanitarians of the zodiac, Aquarius looks for new ways to better our environment. They take action to achieve the world they dream of. For that reason, eco-friendly goods and sustainable methods are key elements of their buying philosophy and aesthetics. Aquarius is known for being quirky, and it reflects on its home.
2022 DECOR TREND: Sustainable Materials
HOME ACCESSORY: Zaid Rug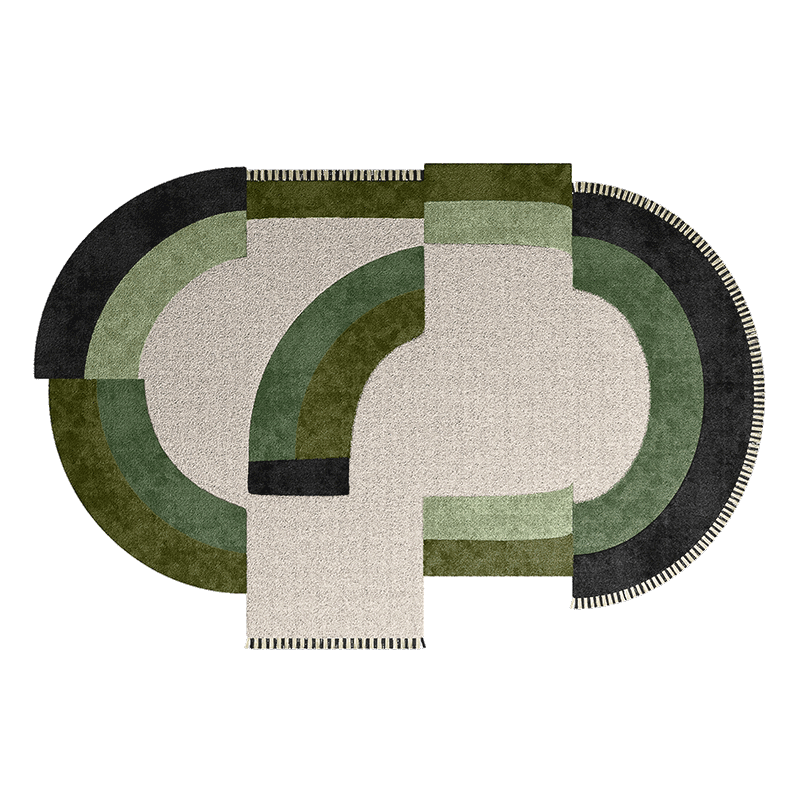 PISCES (FEBRUARY 19 – MARCH 20)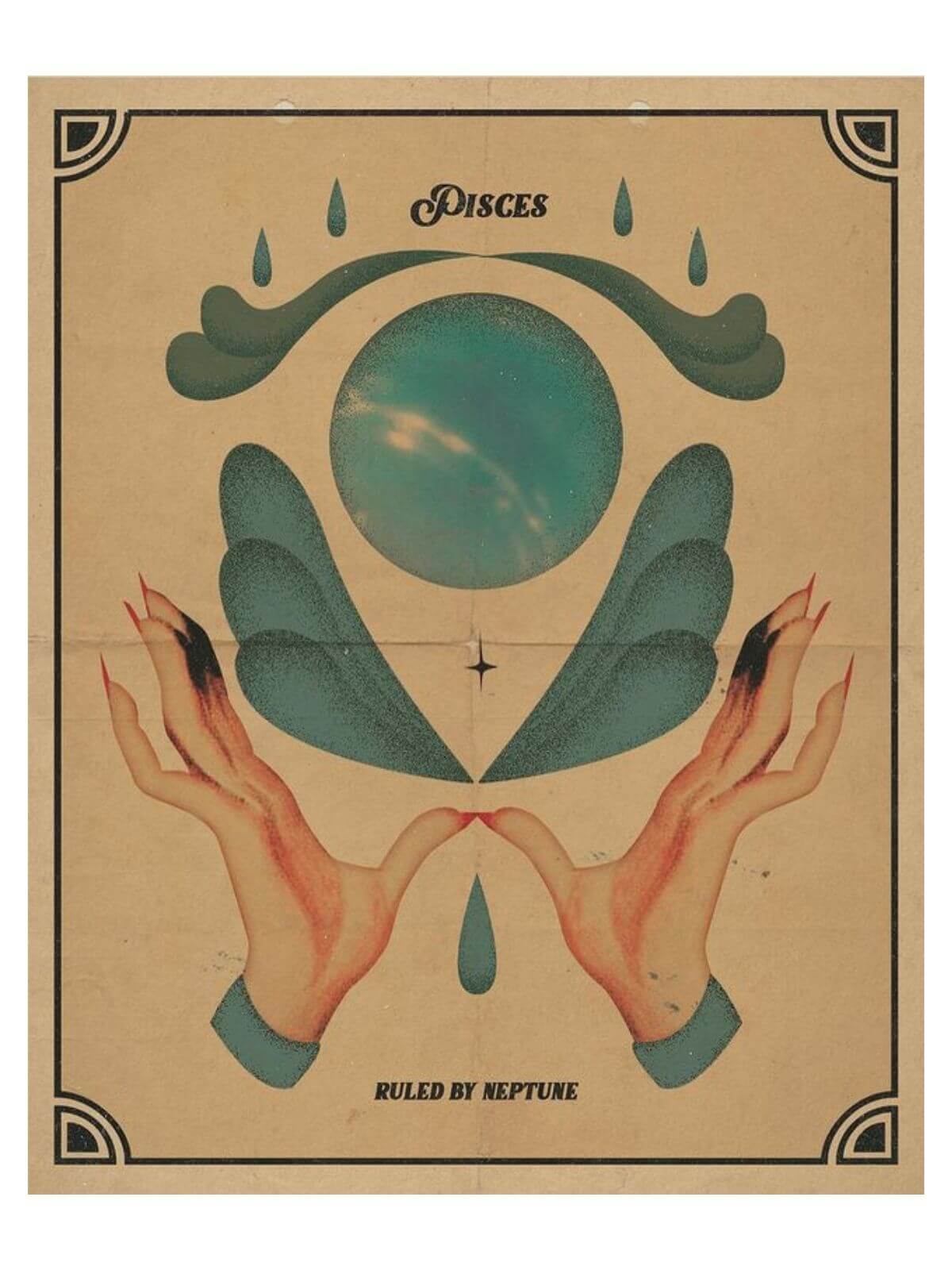 ELEMENT: Water
RULING BODY: Neptune
TEMPER: Moody, broody but also artsy and imaginative. Pisces are very sensitive, have a developed intuition and imagination. People from this zodiac sign are sometimes prone to loneliness, so they associate home with a place where they can stay with their thoughts alone. They like to keep their home as calm and relaxed as possible.
2022 DECOR TREND: Soothing Colors
HOME ACCESSORY: Gyvaté Armchair

ARIES (MARCH 21 – APRIL 19)
ELEMENT: Fire
RULING BODY: Mars
TEMPER: As the fire is their element, Aries are very energetic and active. They feel good in vibrant interiors kept in orange, yellow and red hues, but it's best to combine those with some bright colors, like beiges and blues, that will calm their energy down. Fiery Aries tend to be impulsive, so they might change things around their house often. They are keen on keeping up with the newest trends, that allows them to change the space entirely whenever they feel like.
2022 DECOR TREND: Multipurpose Furniture
HOME ACCESSORY: Pollock Side Table/Parasol Base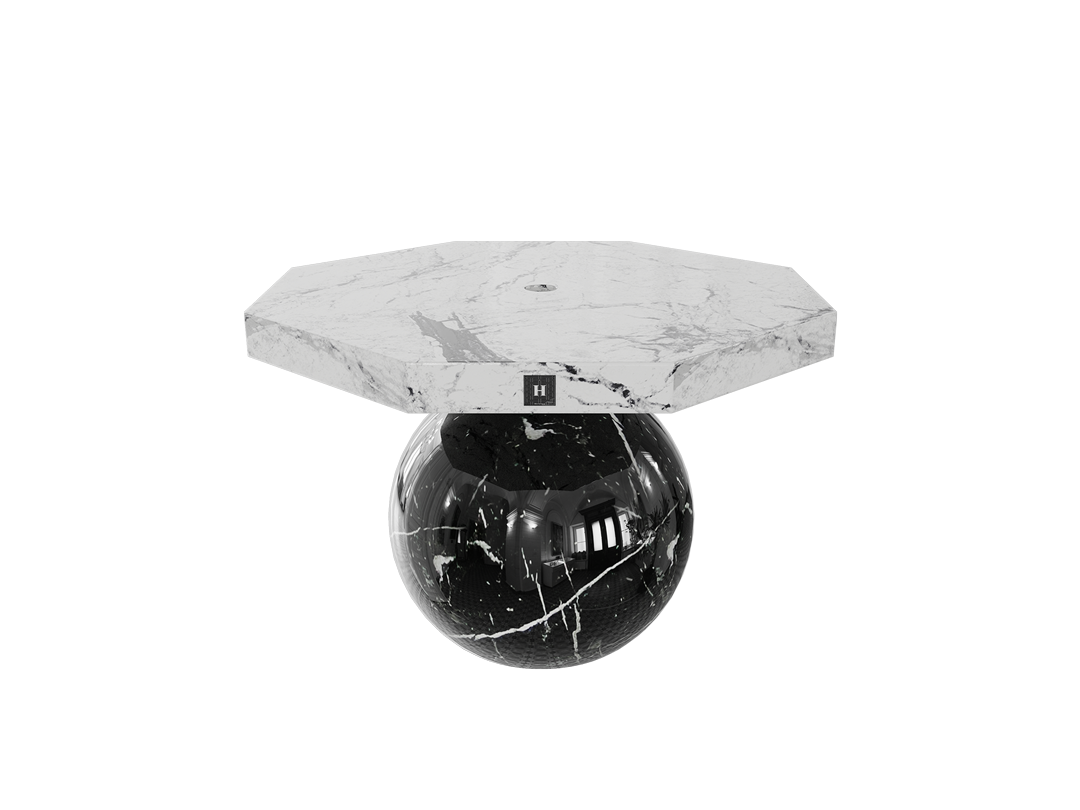 TAURUS (APRIL 20 – MAY 20)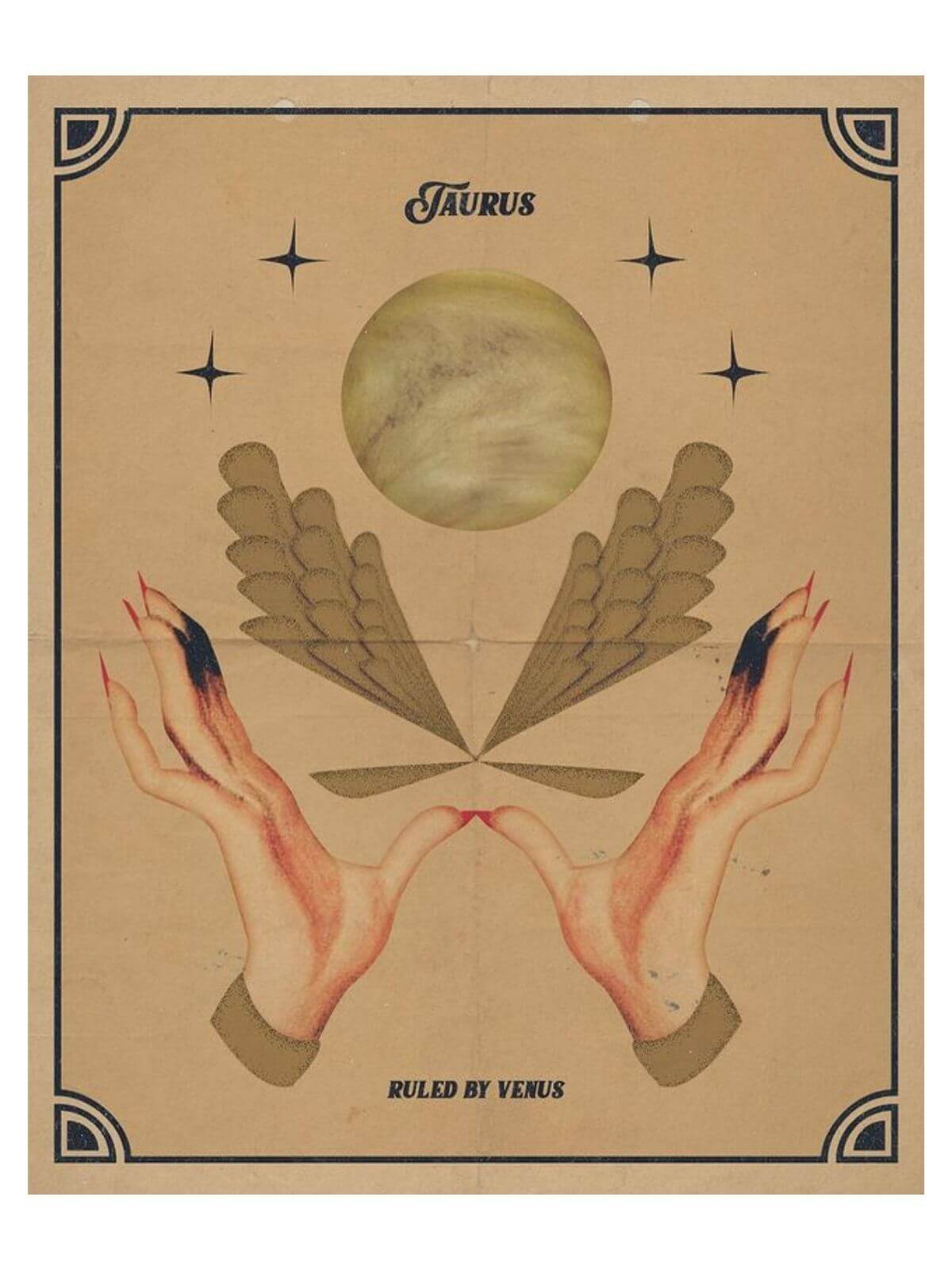 ELEMENT: Earth
RULING BODY: Venus
TEMPER: Taurus love to be near Nature and they need to surround themselves with beautiful objects that bring them comfort and harmony. They love classical interiors with elegant furniture pieces, and they usually choose hues of beige, soft pink, copper, gold and any earthy tones – and they love staying at home.
Taurus have a need of showing off, so everything around them needs to create the 'wow' factor. The utmost luxury to the utmost comfort.
2022 DECOR TREND: Soft Textures
HOME ACCESSORY: Lunarys Sofa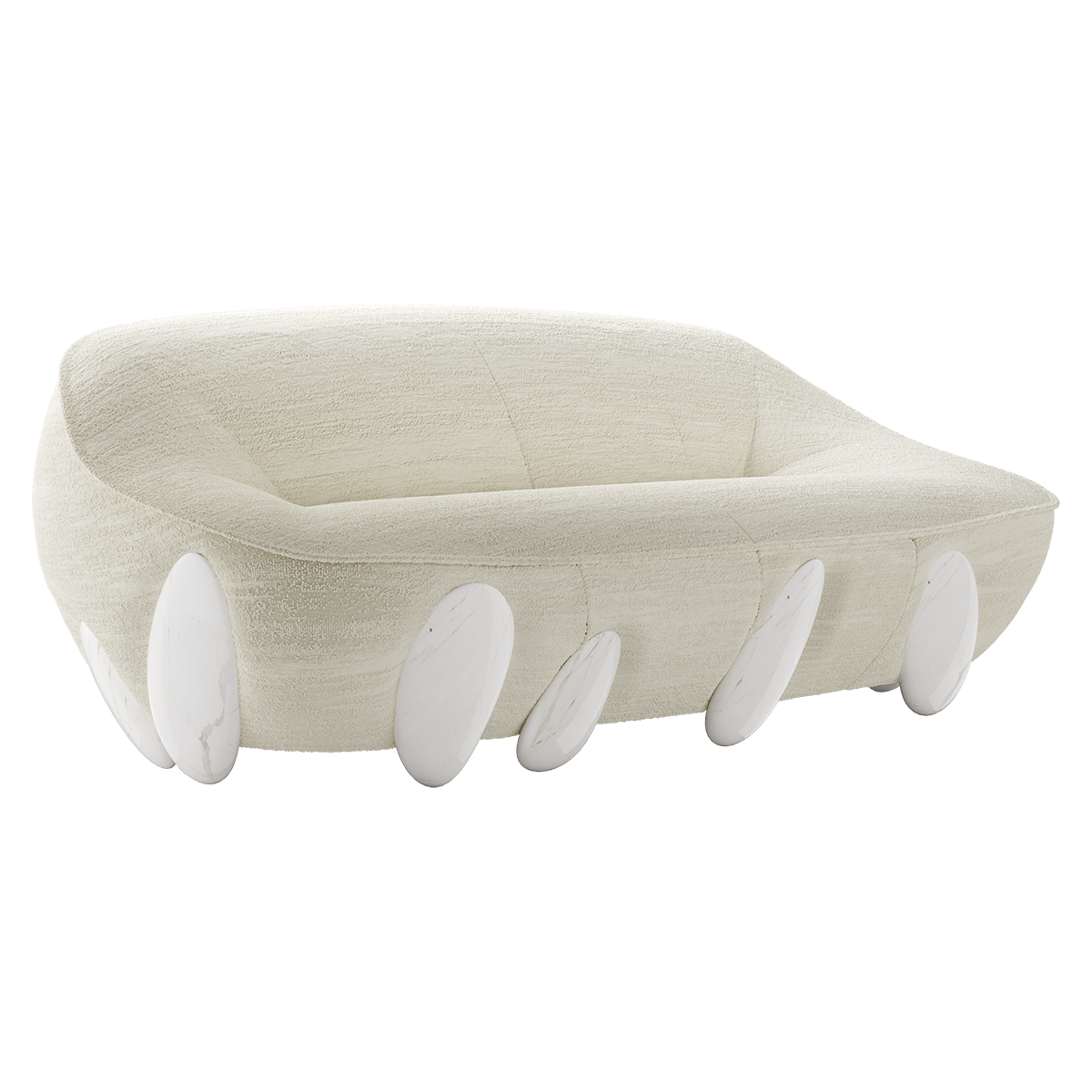 GEMINI (MAY 21 – JUNE 20)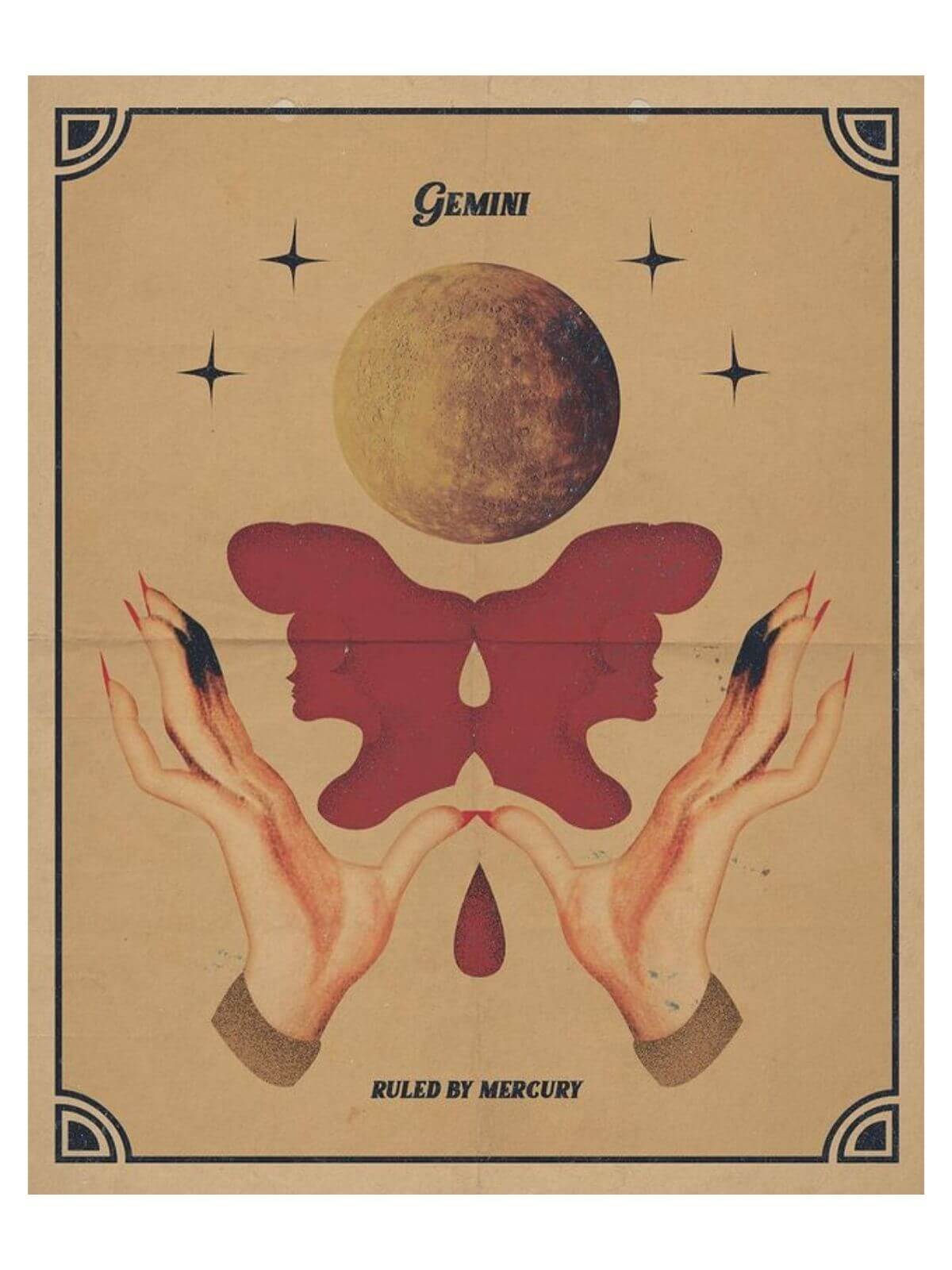 ELEMENT: Air
RULING BODY: Mercury
TEMPER: Geminis are communicative, creative and curious about the world. They are quite restless and quickly bored, so they find themselves best in eclectic interiors, surrounded by unique accessories that will allow for many different arrangements. Geminis are very open-minded and sociable, so it is worth taking care of a place where they will be able to receive a large number of guests. Their houses serve as an exhibition of their lives, full of souvenirs, photos and interesting objects, and very often each room is decorated in a different style.
2022 DECOR TREND: Eclectic Interior Design
HOME ACCESSORY: Fuschia Dining Table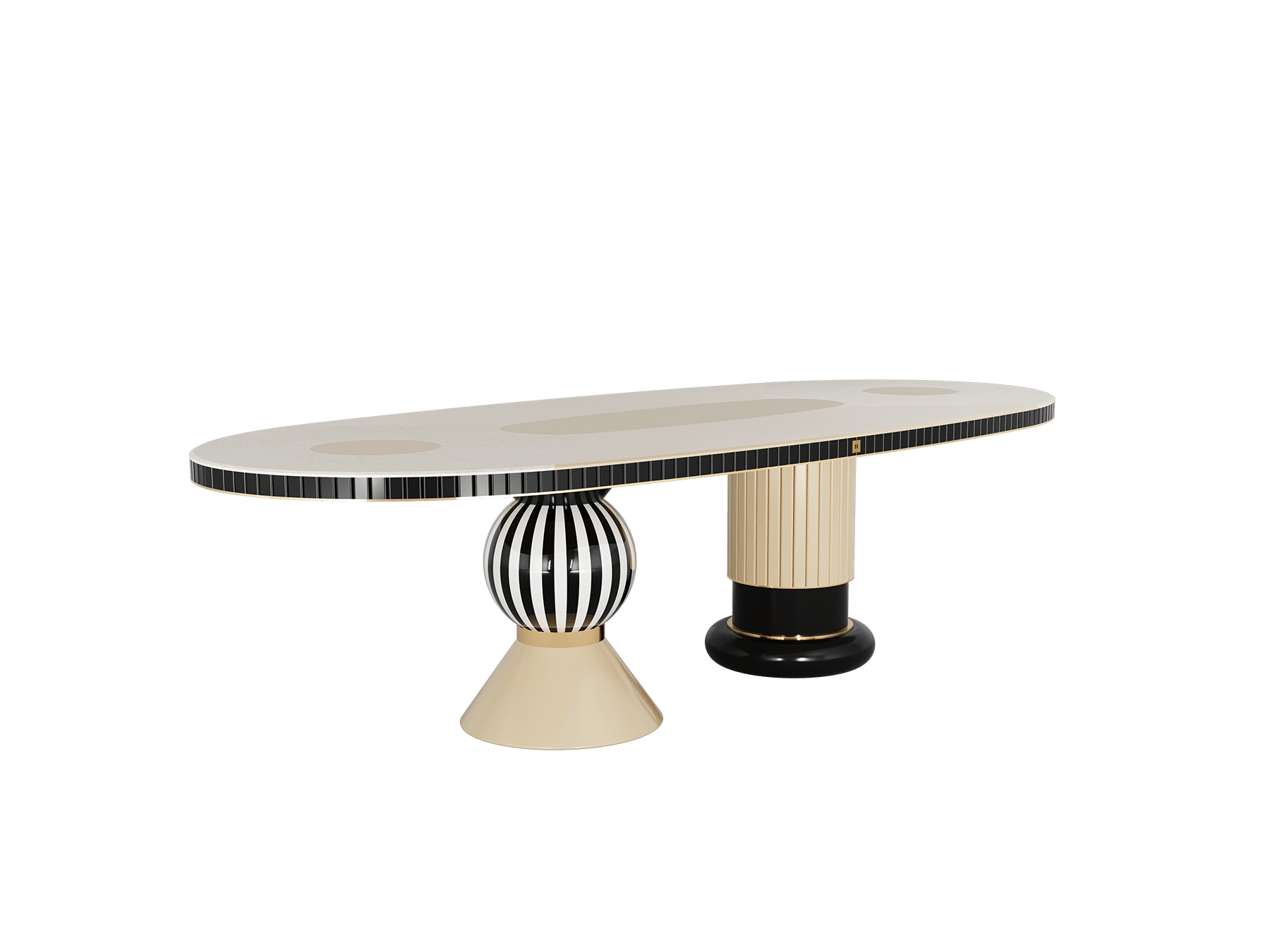 CANCER (JUNE 21 – JULY 22)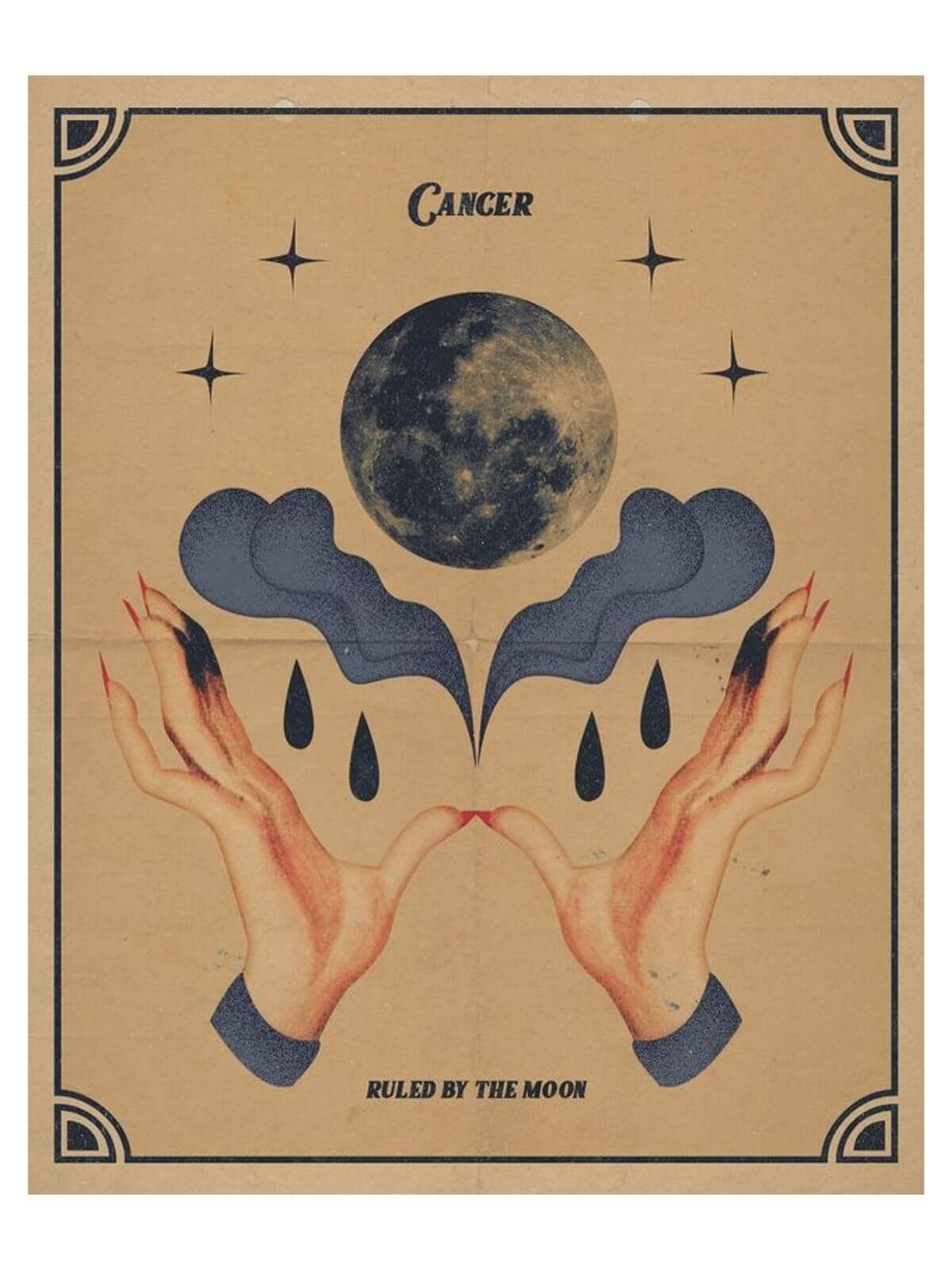 ELEMENT: Water
RULING BODY: Moon
TEMPER: Cancers are the biggest householders of the zodiac! They are very sensitive, delicate and caring people, who like family gatherings, appreciate the peace and security that their loved ones provide. The Cancers' house is a refuge of peace and a place where they can feel comfortable. To them, interior decor is to dress in new clothes meaningful objects.
2022 DECOR TREND: Newstalgia
HOME ACCESSORY: Giulio Moscatelli 'Sayonara' Armchair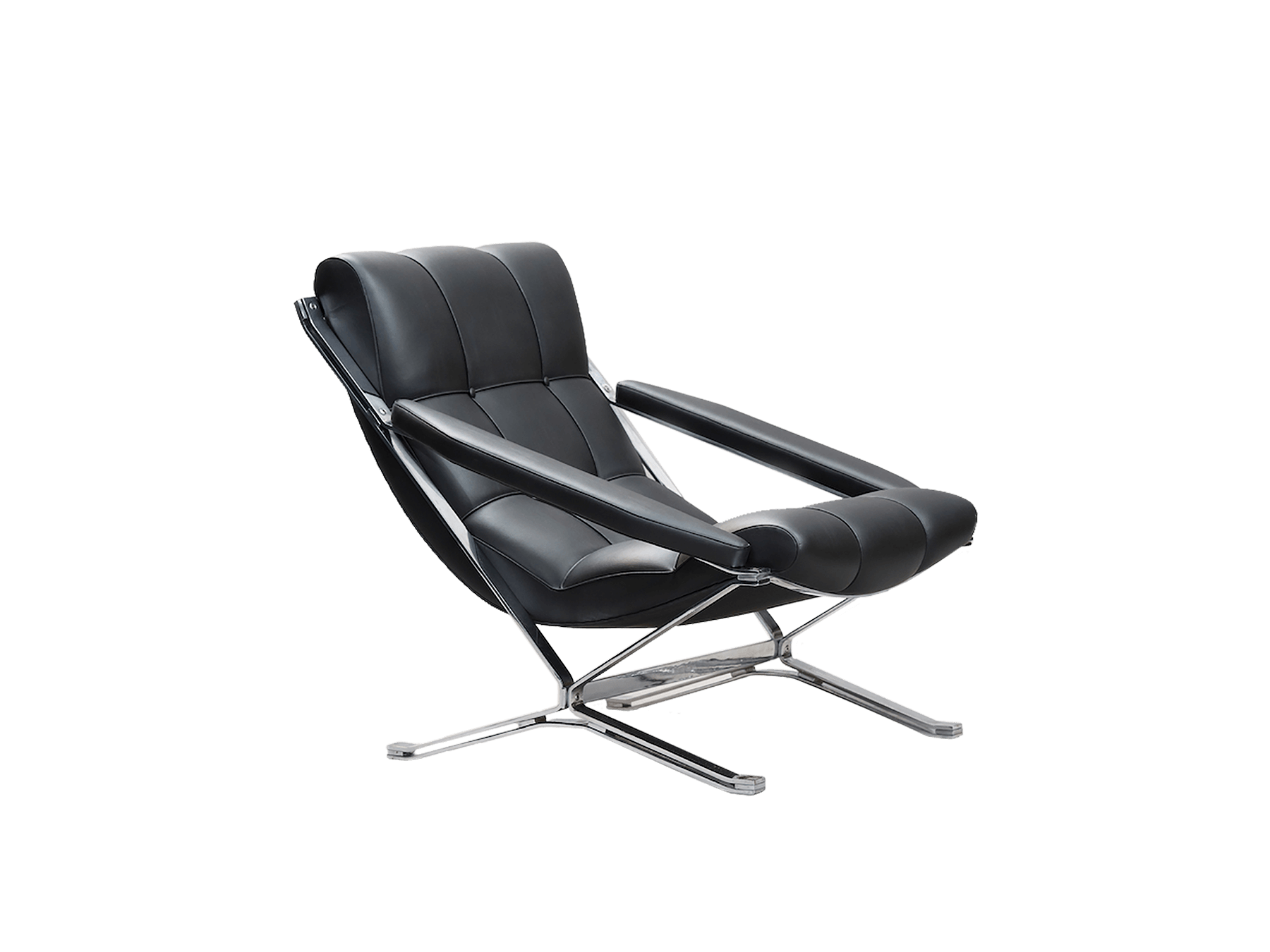 LEO (JULY 23 – AUGUST 22)
ELEMENT: Fire
RULING BODY: Sun
TEMPER: If they could choose, Leos would probably live in a palace filled with sophisticated luxury objects. They like to impress people around them, so their homes are filled with bold textures and loud colors, that reflect their souls. Leos are self-confident and have a sense of humor. They are the souls of the group and as they are royal signs, they appreciate comfort and luxury. Their interiors should delight them and their friends. Don't forget to pay them compliments about their house décor!
2022 DECOR TREND: Bold Colors
HOME ACCESSORY: Odonto Center Table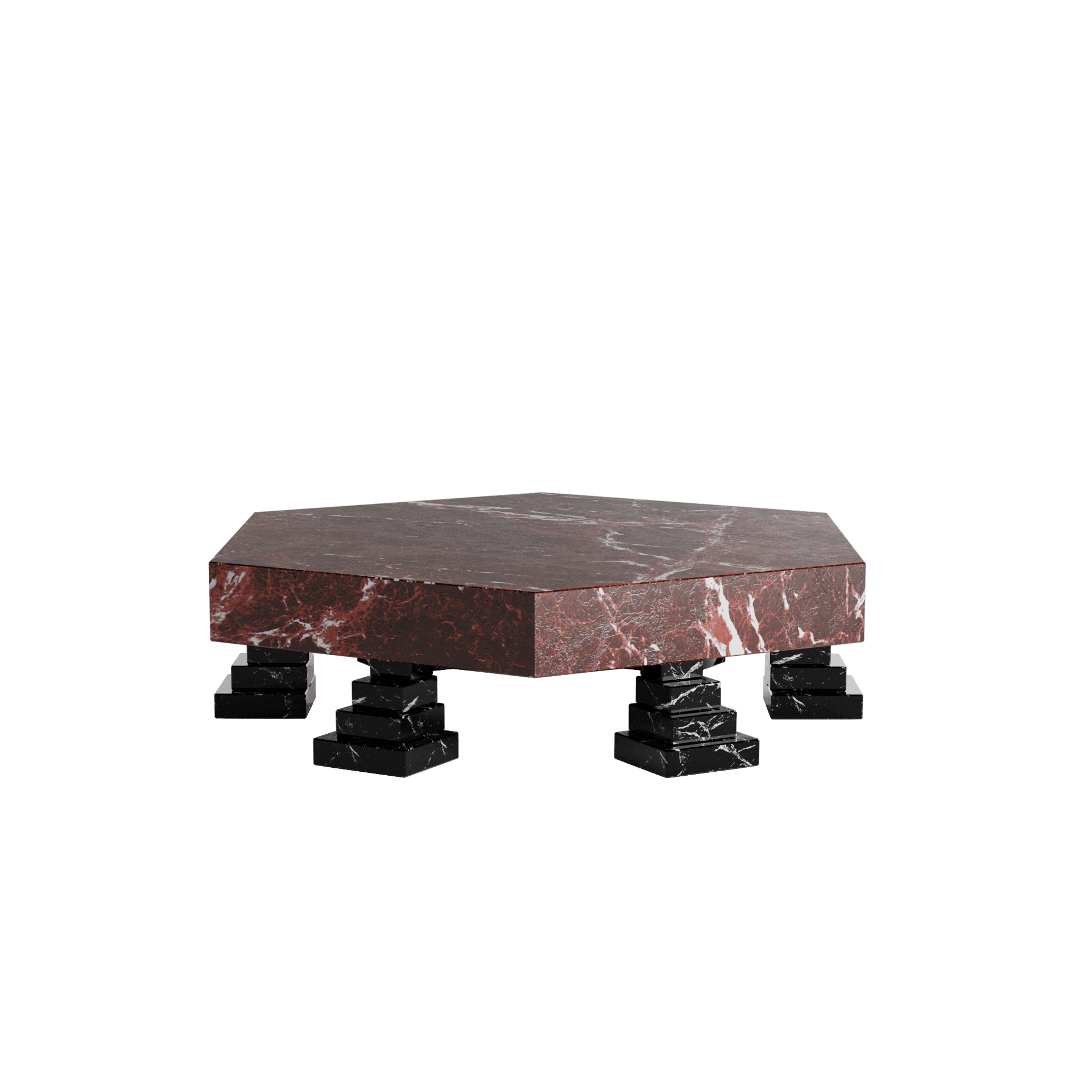 VIRGO (AUGUST 23 – SEPTEMBER 22)
ELEMENT: Earth
RULING BODY: Mercury
TEMPER: Virgos are very practical, serious and independent people who like to keep everything in order. They love to plan their daily tasks and their houses need to be clean and practical. The ideal interior for Virgo is functional, comfortable and well-designed – trends are only second to none. Perfectionism is definitely their main feature, and their houses are usually modern, minimalistic and Zen-like. Virgos keep their color palette neutral, they love to surround themselves with earthy tones and pastel hues.
2022 DECOR TREND: Earthy Hues
HOME ACCESSORY: Leafus Wall Lamp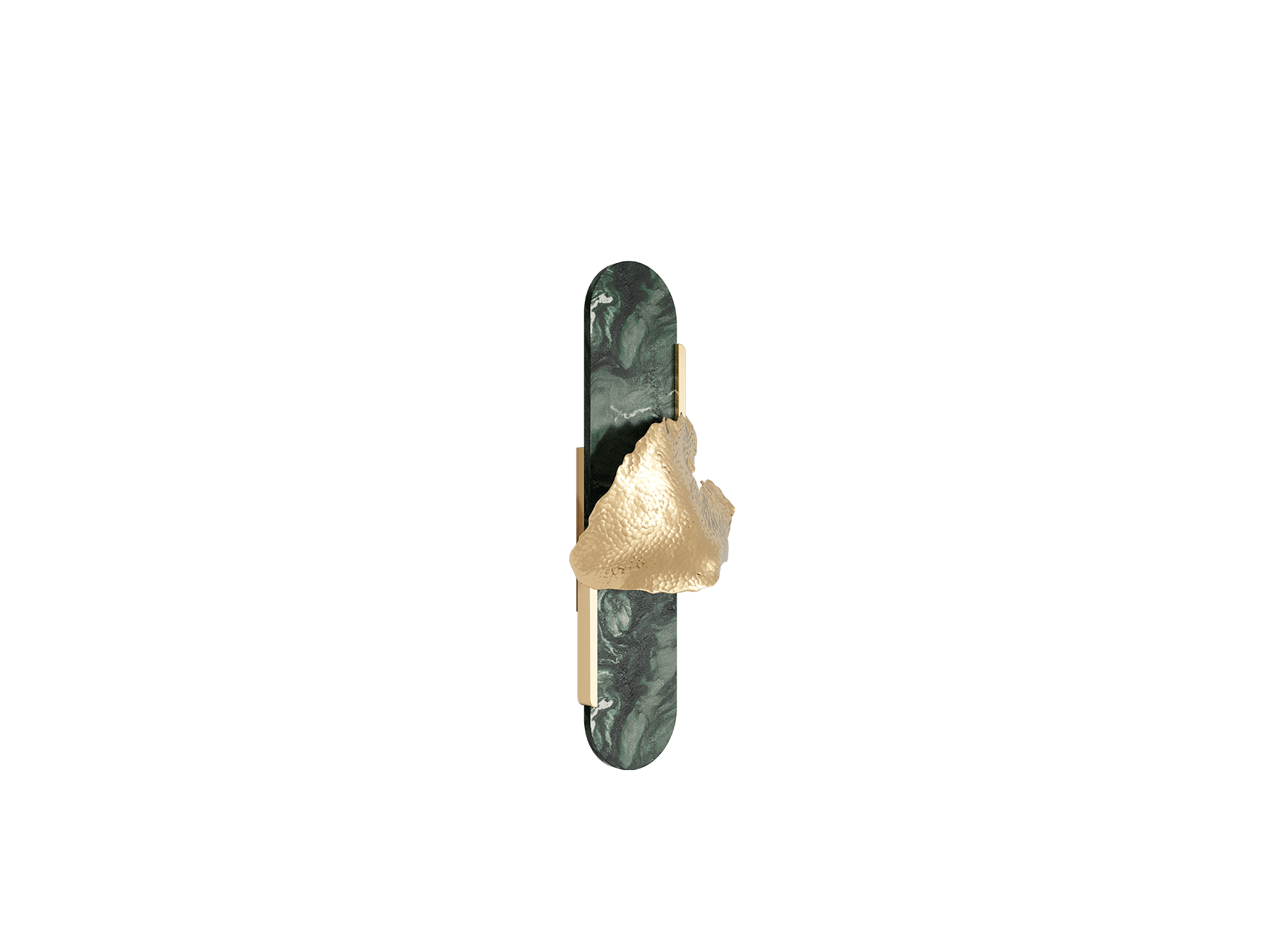 LIBRA (SEPTEMBER 23 – OCTOBER 22)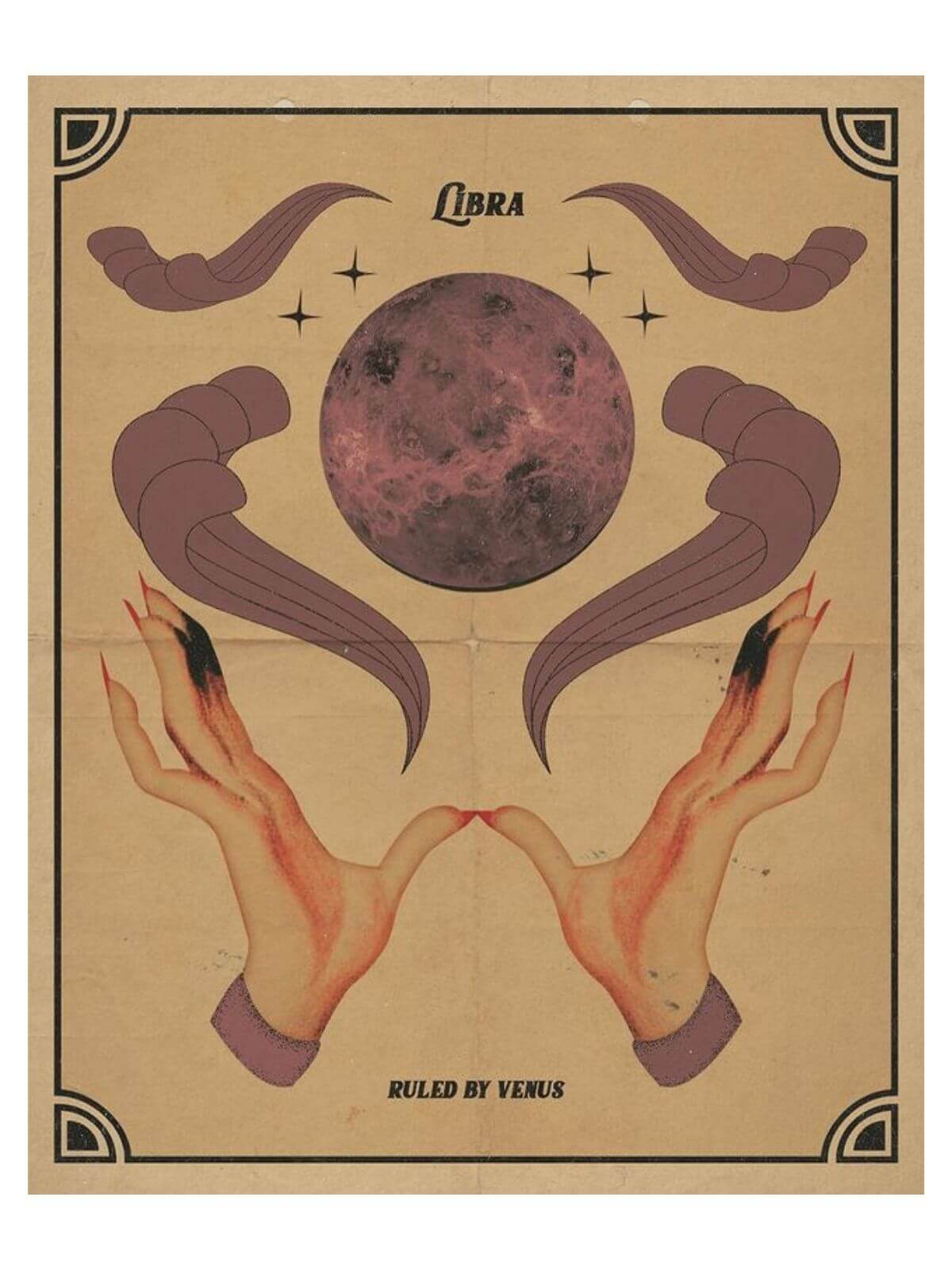 ELEMENT: Air
RULING BODY: Venus
TEMPER: As the the ruling body for Libras is Venus, they like harmony and are fond of expensive, material things. They will surround themselves with stylish and glamourous objects and they will often go with symmetrical décor choices. Libras' home will be a temple of good style and luxurious zodiac objects well-balanced together in a preferably minimalistic manner, to keep the good balance of the space.
2022 DECOR TREND: Wellness
HOME ACCESSORY: Ibiza Mirror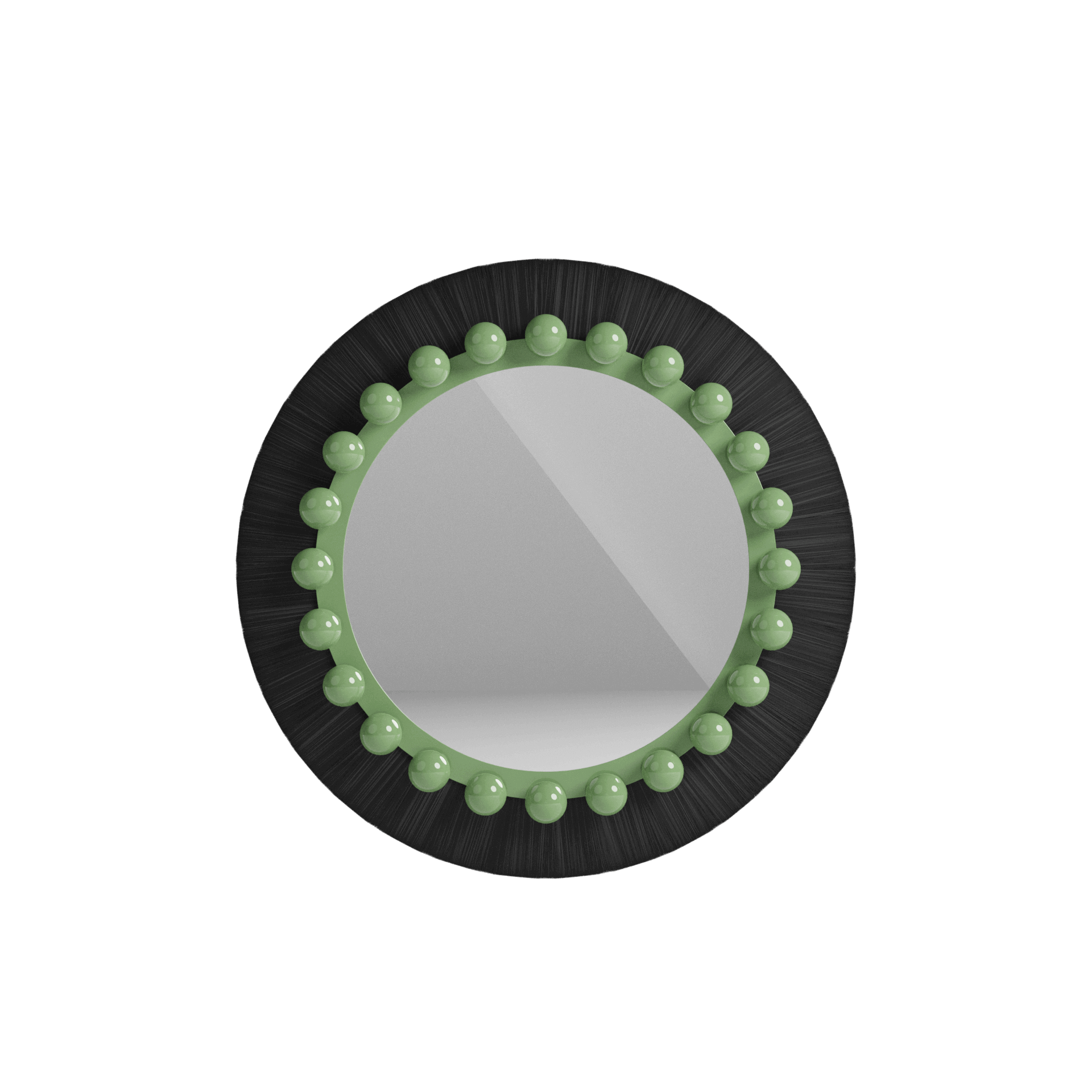 SCORPIO ( OCTOBER 23 – NOVEMBER 21)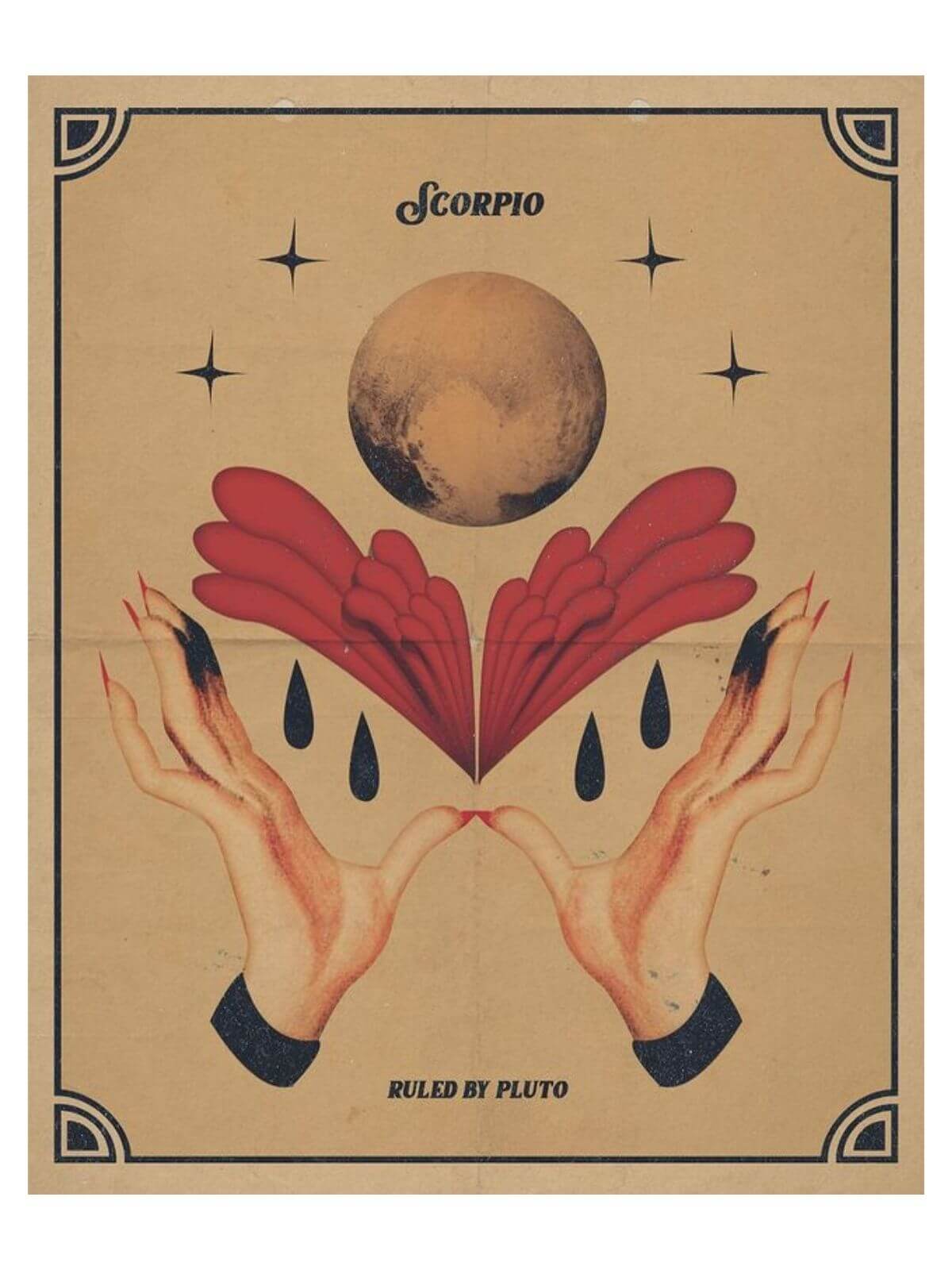 ELEMENT: Water
RULING BODY: Pluto
TEMPER: Scorpios are energetic and very dominant, being the most mysterious of all zodiac signs. They strive for self-improvement and their home is their creative refuge. The ruling Scorpios will like the bold colours of the walls and furniture made of noble wood, natural leather and expensive fabrics. They are attentive to details and will find beauty in pieces, that most people wouldn't even look at. Scorpios tend to choose industrial style for their interiors, with crimson, black and orange elements and avant-garde zodiac object selection.
2022 DECOR TREND: Leather Furniture and Upholstery
HOME ACCESSORY: Mykonos Daybed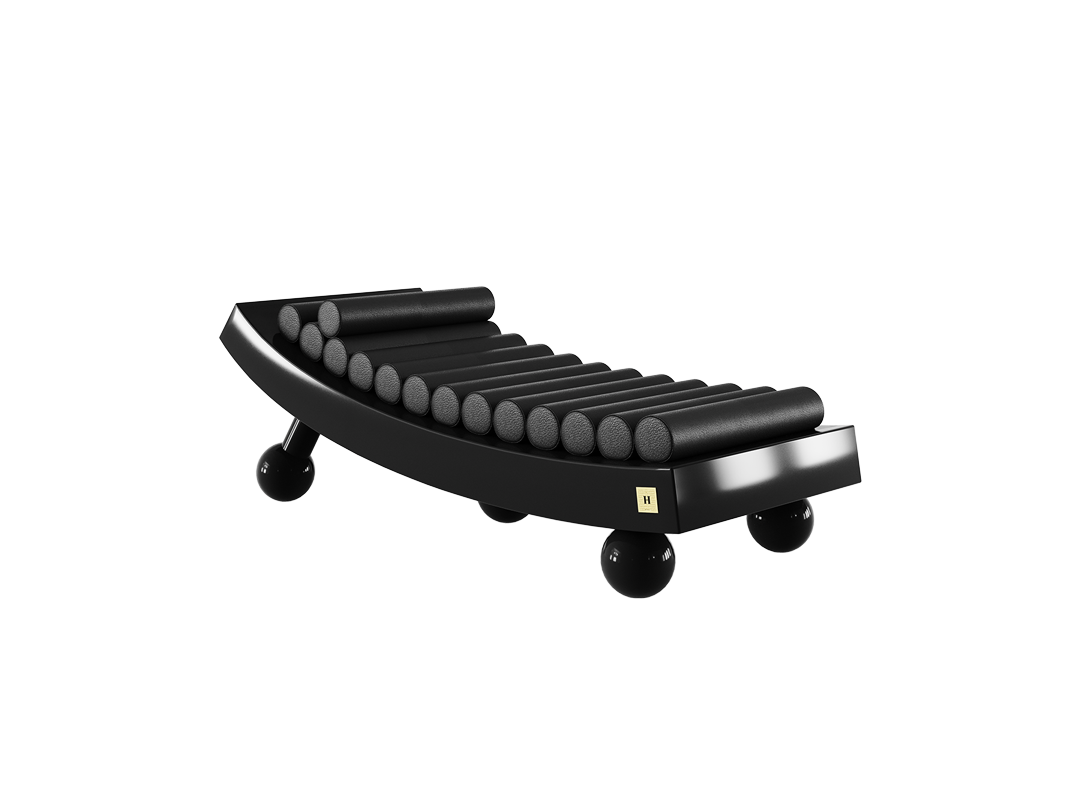 SAGITTARIUS (NOVEMBER 22 – DECEMBER 21)
ELEMENT: Fire
RULING BODY: Jupiter
TEMPER: Sagittarius love to travel and if they could, they would definitely took something from every place they've ever visited and displayed it in their houses. Thus, their homes are filled with extraordinary objects and unique patterns, varying from jungle vibes to winter wonderland. They love outdoor, so don't be surprised to see a little jungle in their houses.
2022 DECOR TREND: Outdoor Living
HOME ACCESSORY: Kalam Firepit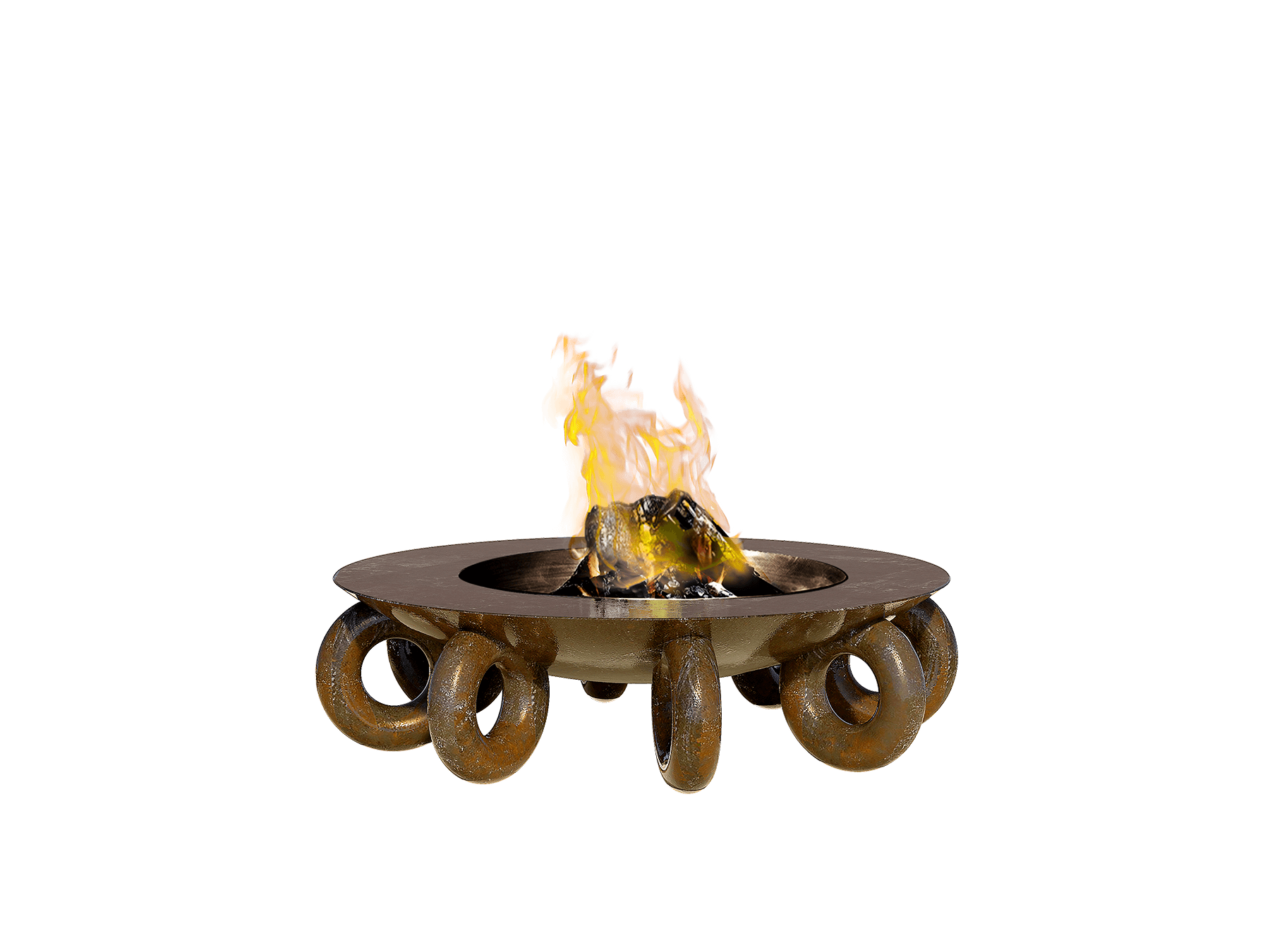 CAPRICORN (DECEMBER 22 – JANUARY 19)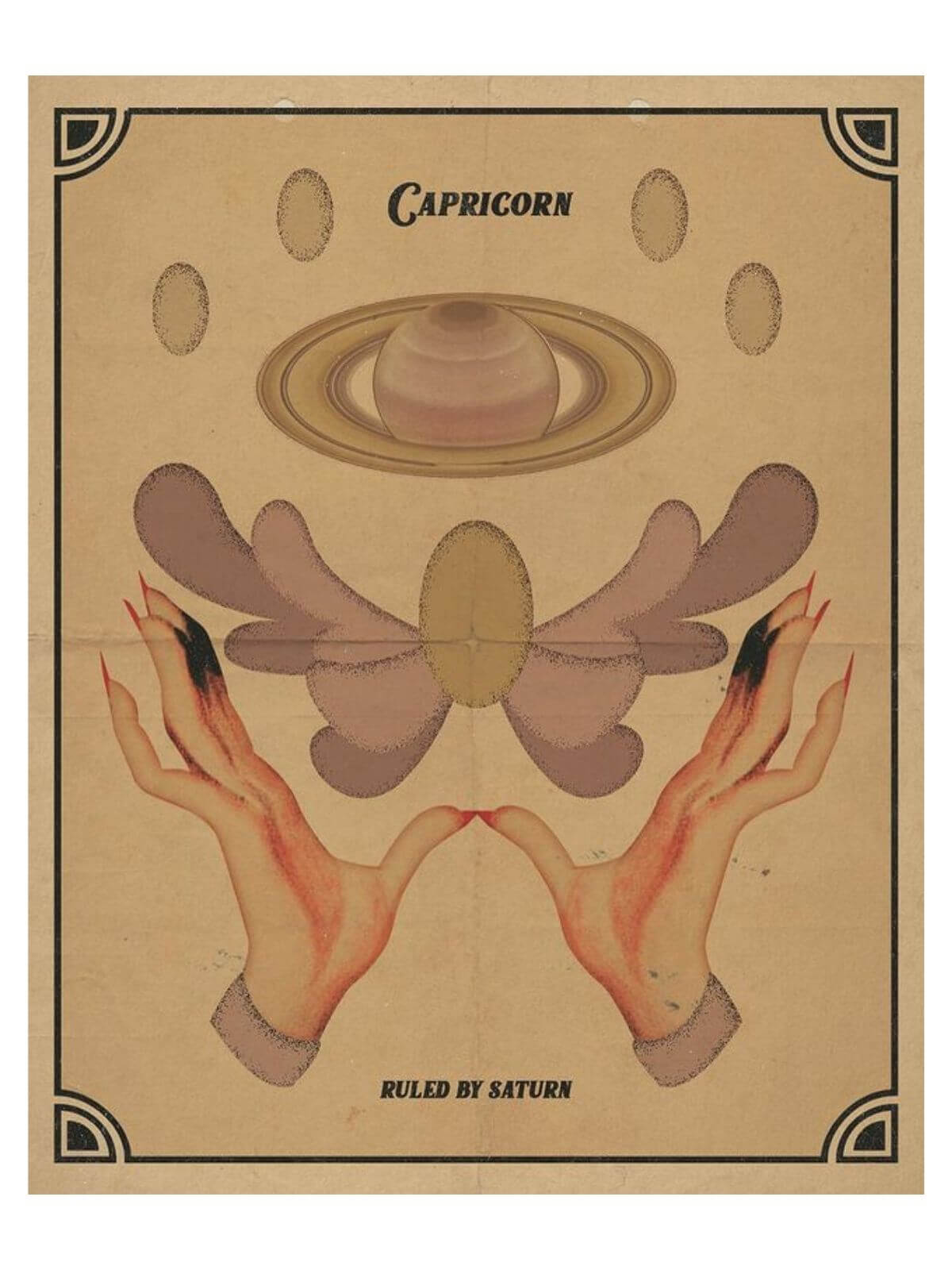 ELEMENT: Earth
RULING BODY: Saturn
TEMPER: Capricorns always seek perfection and are very organized, so they wouldn't be happy in any maximalist interiors with a lot of souvenirs, art pieces and bold colors. They are usually quite serious, so we could expect them to choose home décor that will be very functional and comfortable. Large, soft armchairs, fine china or big, cozy sofas are their definite zodiac objects. Capricorns would rather choose one elegant object to admire, than go with a lot of accessories that would simply annoy them.
2022 DECOR TREND: Home Office
HOME ACCESSORY: 44 Office Desk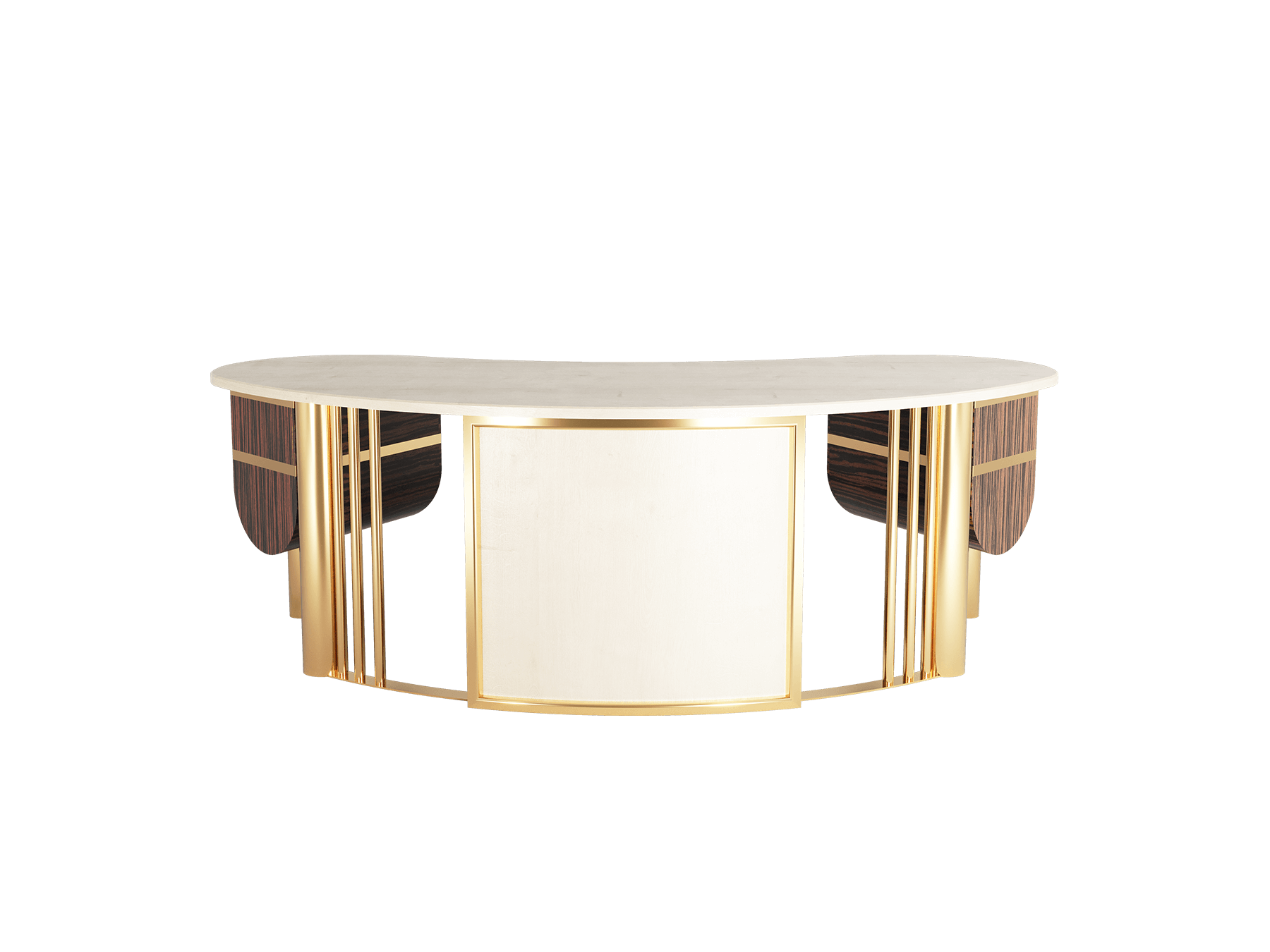 GLAD YOU'RE HERE
Since you have come this far, we kindly invite you to download the Hommés Studio's Catalog and discover furniture, lighting, and home accessories to design an iconic home.
Pay a visit to ACH Collection website as well and discover high-end homeware and pet accessories for a wholesome modern lifestyle.