The luxury kitchen of a free spirit, always ready to impress guests with a new recipe in the pocket. Their modern kitchen has beautiful cabinets and glamorous fixtures, such as a dramatic suspension lamp above the marble kitchen island, which are highlighted by a golden glaze.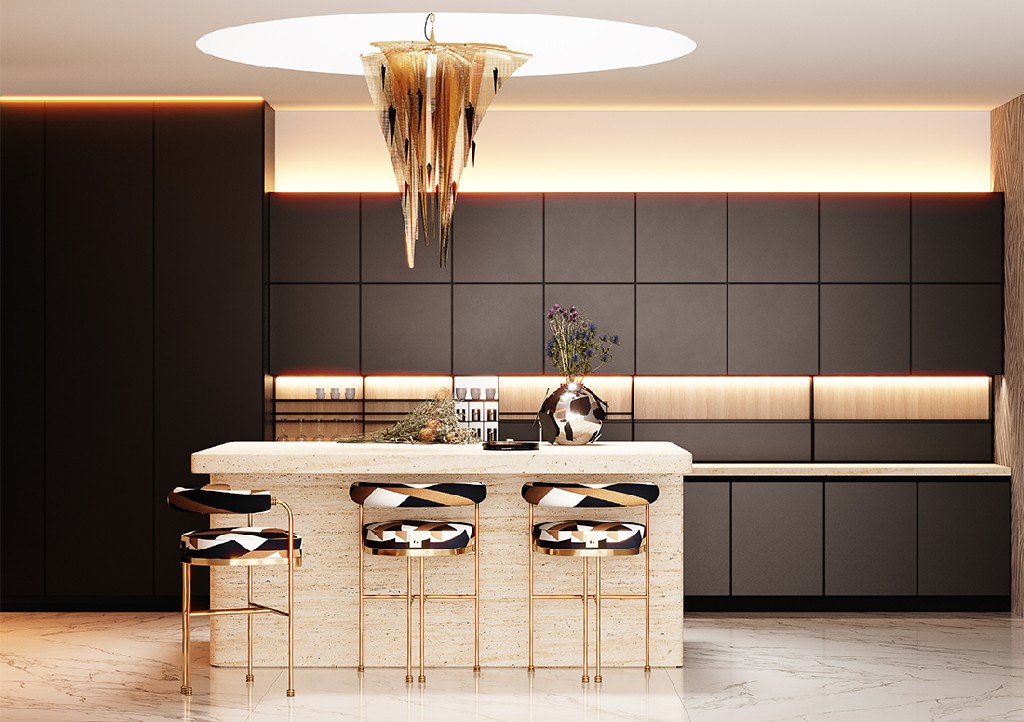 If this exceptional modern kitchen were a dessert, it would be a delicious crème brûllée. Rich ingredients, monochromatic updates, crisp lines, and sensory textures.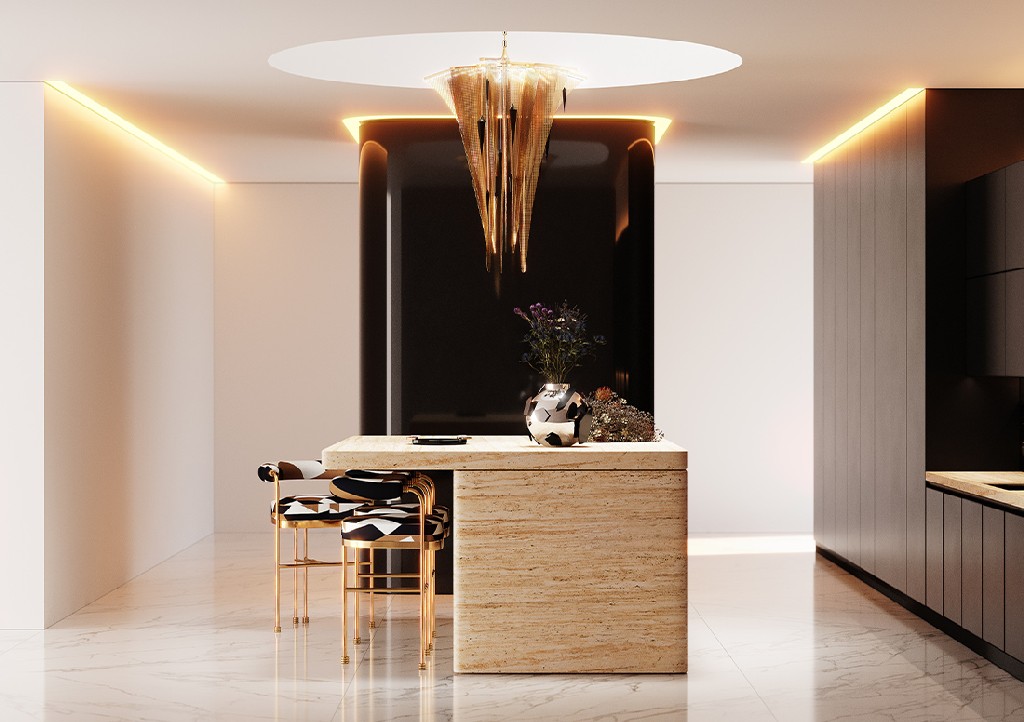 HOMMÉS Studio Products
Joanne Chair is a mid-century-style bar chair. It will enhance any space, improving your next hospitality project. This piece materializes a new concept of bar chairs. Joanne is a modern design chair perfect for a restaurant or a luxury bar design project.
MATERIALS: Upholstered in velvet; Structure in gold polished stainless steel.
DIMENSIONS: Width: 60 cm | 23.6 in – Depth: 55 cm | 21.7 in – Height: 100 cm | 39.4 in – Seat Height: 80 cm | 31.5 in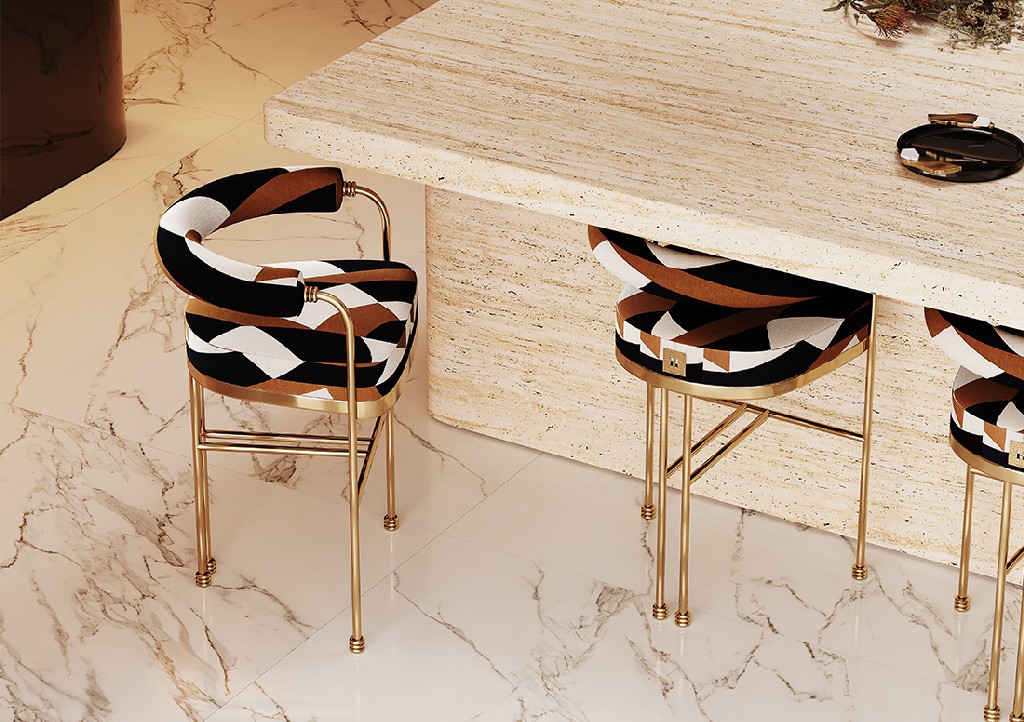 MATERIALS: Structure in Gold Polished Stainless Steel, Oxidized Metal Chains; Decorative Glass Pendants.
Due to the production of handmade blown glass, some air bubbles may appear.
DIMENSIONS: Width: 92 cm | 36.2 in – Depth: 94 cm | 37.0in – Height: 175 cm | 68.9 in
ACH Collection Products
Senska Decor Art, Vases & Jars
Senska decorative ceramic vase is a special decor edition by ACH. A luxury decor series inspired by Bauhaus combines vibrant colors with attached broken pieces, providing each vase with an artistic and one-of-a-kind character.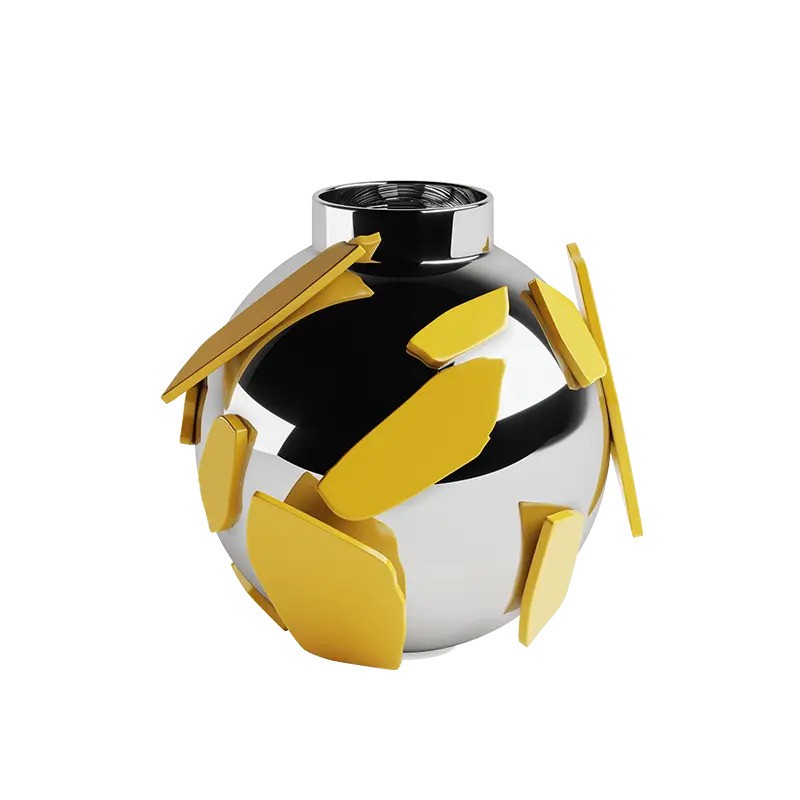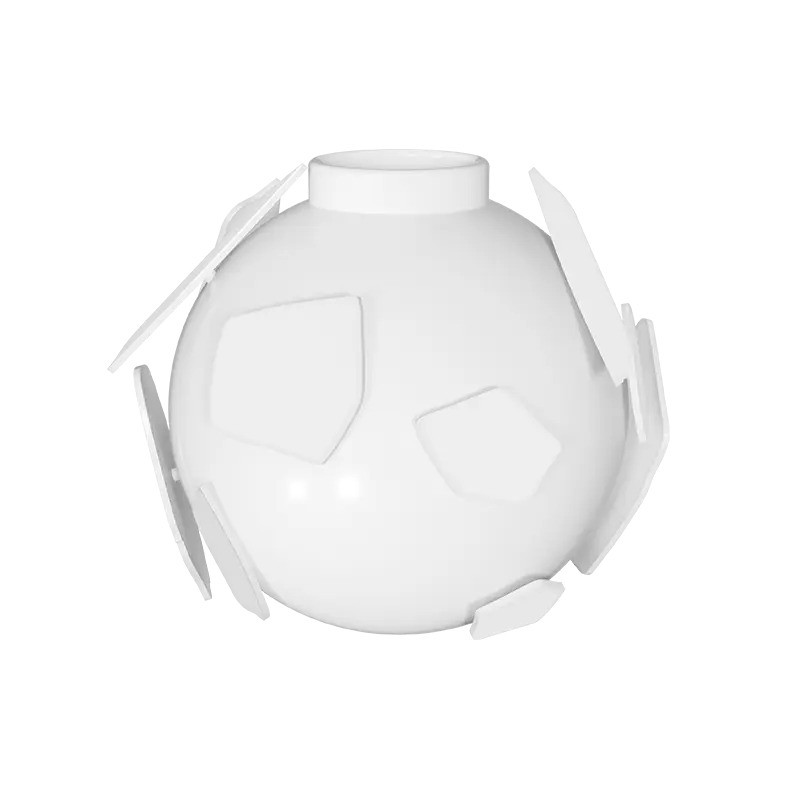 Go to Shop The Look and discover a selection of products to style Warm Luxury Kitchen (here). We kindly suggest you get winter-ready with our FW21 Lookbook with modern luxury interior styling which you can discover here.
Download the Hommés Studio catalog and discover furniture, lighting, and home accessories to design a modern and sculptural interior.