Urban Xanadu is the new project of LSD Casa, located in the West Lake of China. It embraces its own philosophical meaning of "an ideal hermit hidden in crowds".
LSD is part of the ZAIZAO Group, founded in 2007 by Mr. Ge Yaxi, a well-known Chinese interior designer.
The group provides interior design and top-level customization services for real estate, commercial offices, hotel apartments, and private residences.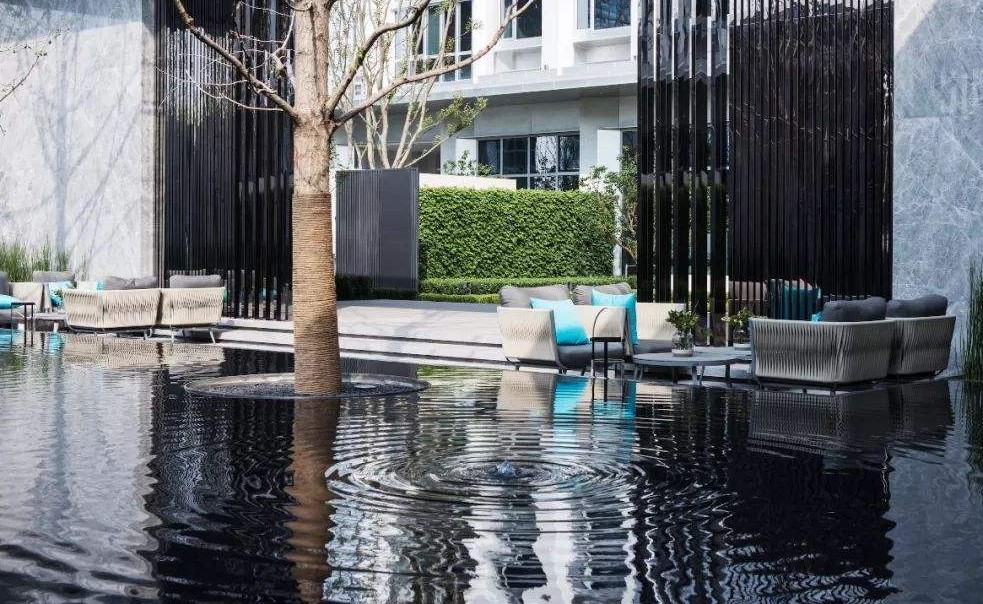 Through the use of light and shadow, materials and colors, LSD uses modern minimalism in order to express an understanding of what life should be. All express a pure and simple oriental taste.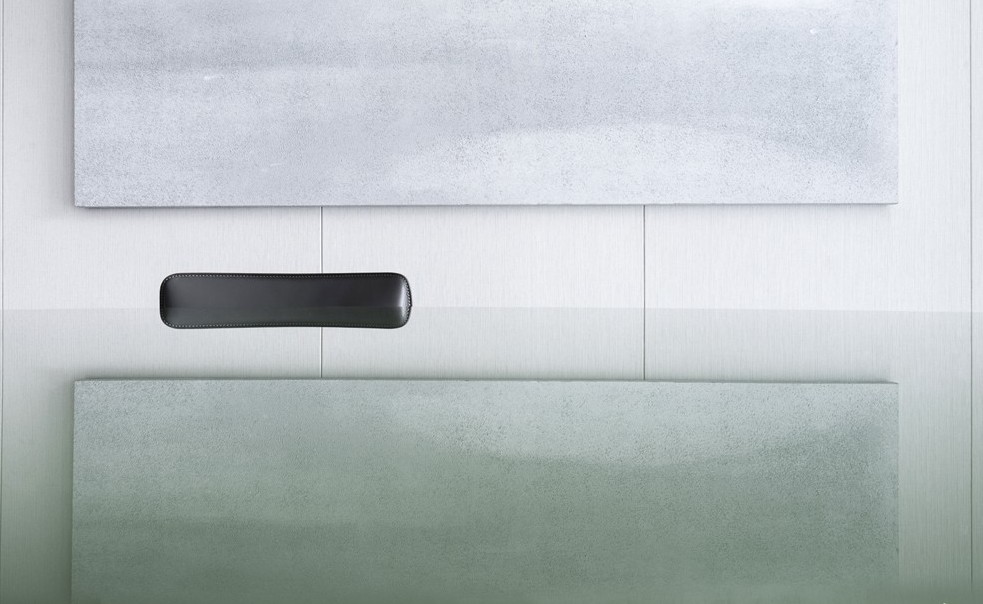 More amazingly, LSD uses an organic combination of different materials to show the texture of light and shadow in the design of the living room.​Marble coffee tables are wrapped by fluffy rugs. Gathering with a curved sofa and a plump room chair. All this provides a smooth and relaxing atmosphere to the home.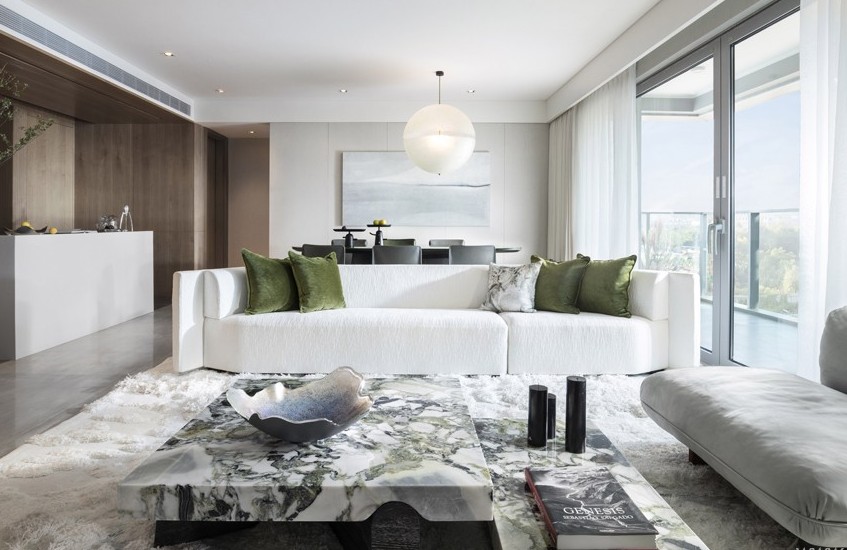 A painting on the wall behind the dining table, reflects a beautiful landscape scenery.
The light above the dining table goes through the rice-paper lampshade, making its surroundings even more charming and one-of-a-kind.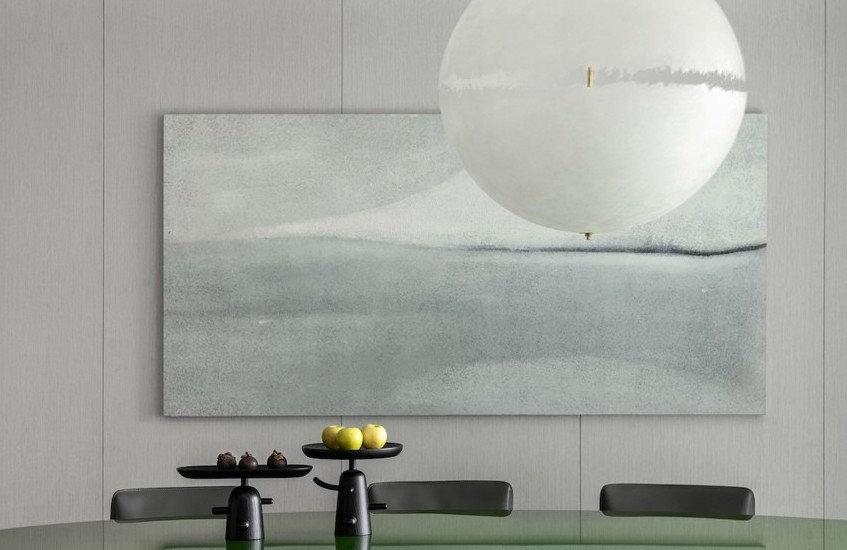 Based on the changes of a contemporary family structure and life concept, the project features exclusive space for both elements of a couple in its double master bedrooms.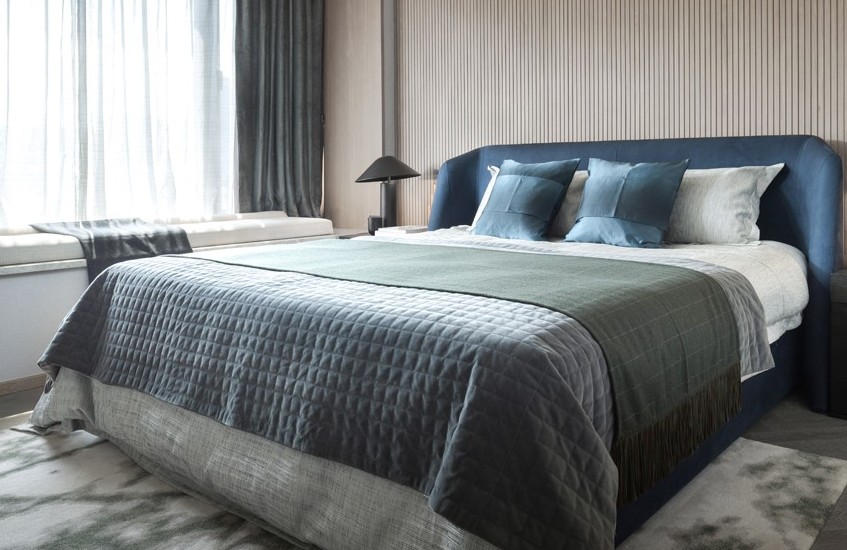 The office room was designed to inspire tranquility.
A row of bookshelves leaning against the wall, a comfortable single sofa leaning in the corner, and the shadows of the plants, flowing with the light.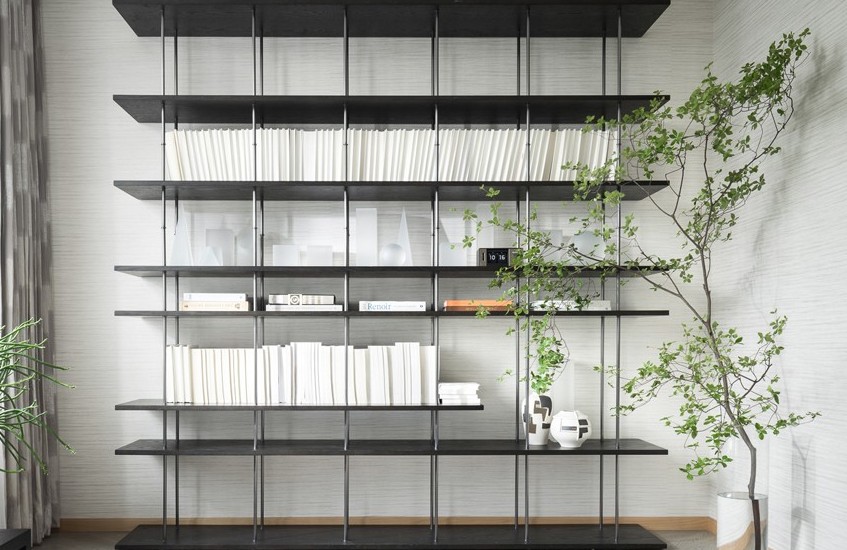 We really hope you liked our article. Feel free to pin all the images to your favorite Pinterest board or to print it and use it on your projects' mood boards.
You can also visit our Pinterest boards in order to get more inspirations.