Lauren Buxbaum Gordon, the creative director and the first and only partner of Nate Berkus Associates firm designs a soothing family home for a young couple in Edina, Minnesota.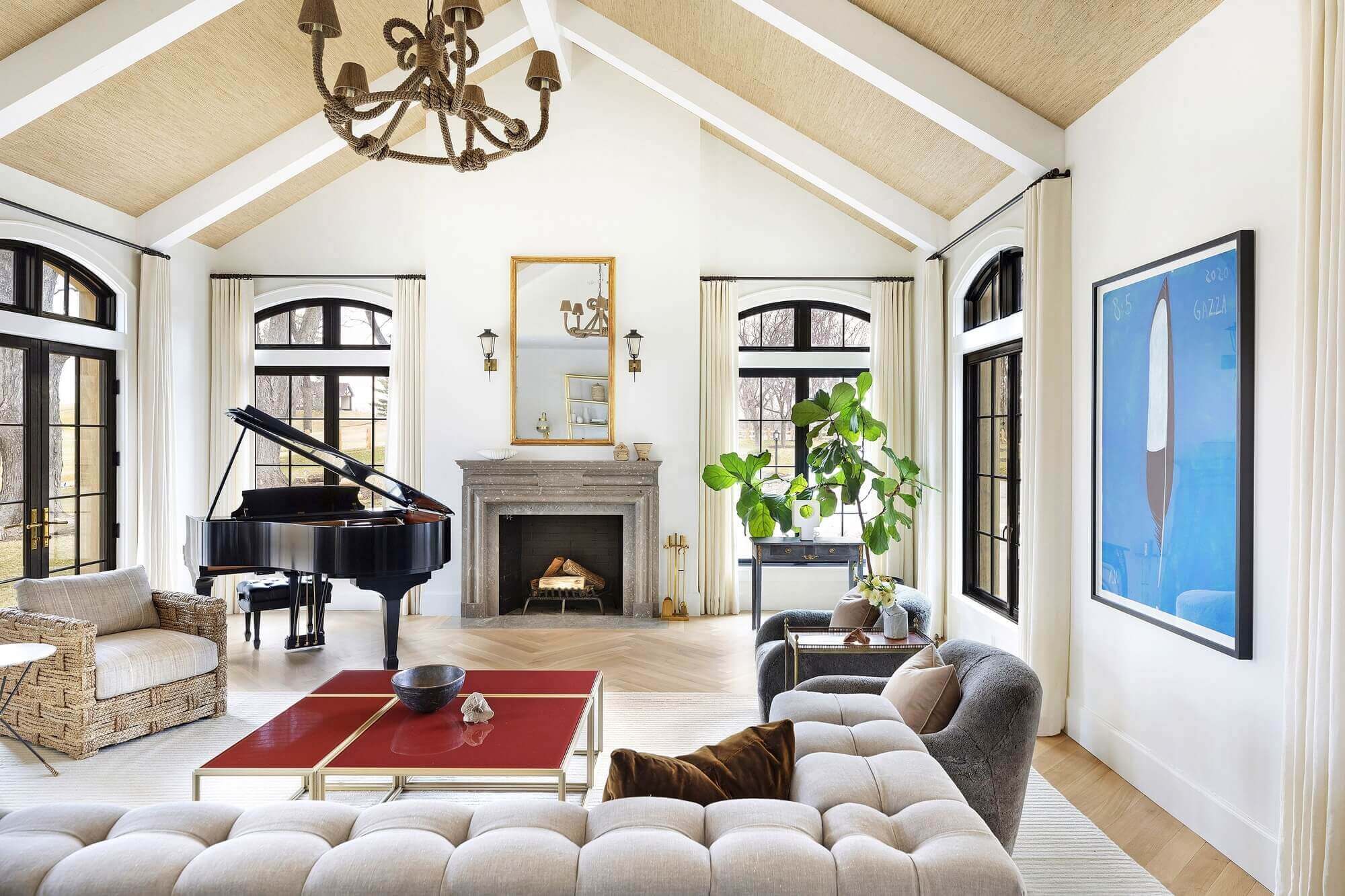 LAUREN BUXBAUM GORDON, NATE BERKUS ASSOCIATES' PARTNER
After 17 years with the firm, Lauren Buxbaum Gordon was named the first and only Partner at Nate Berkus Associates, the Chicago-based AD100 interior design firm. The co-creative director has been working alongside Nate Berkus for two decades.

The two share the determination of designing homes that are as unique and thoughtful as possible.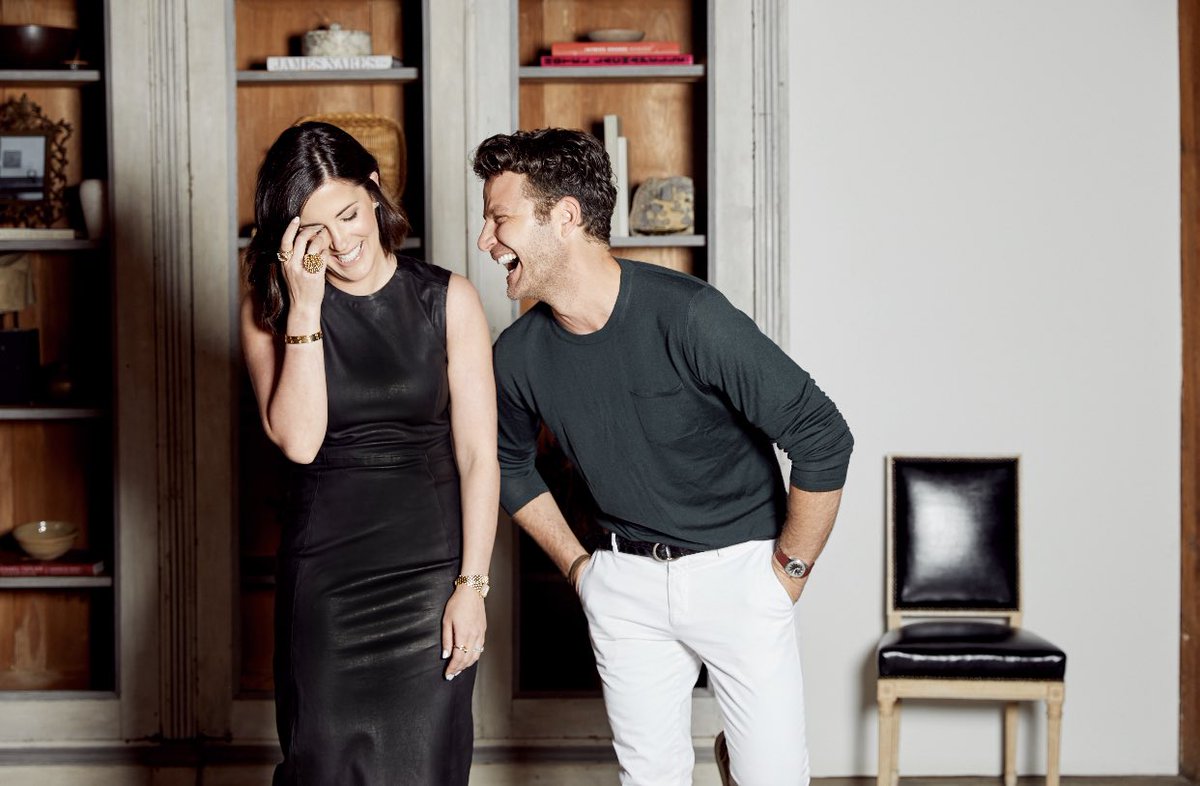 SOOTHING FAMILY HOME IN MINNESOTA
Lauren Buxbaum Gordon, Nate Berkus' business partner and co-design director of Nate Berkus Associates, is the author of the soothing interior of a family home for a young couple with two kids and two dogs.
The fun and cozy family home in Edina, Minnesota, is two and a half acres facing Mirror Lake. The 12,000-square-foot property is a showcase of sustainable materials and precious vintage findings, such as the Italian crystal chandelier circa 1860 hanging in the dining room.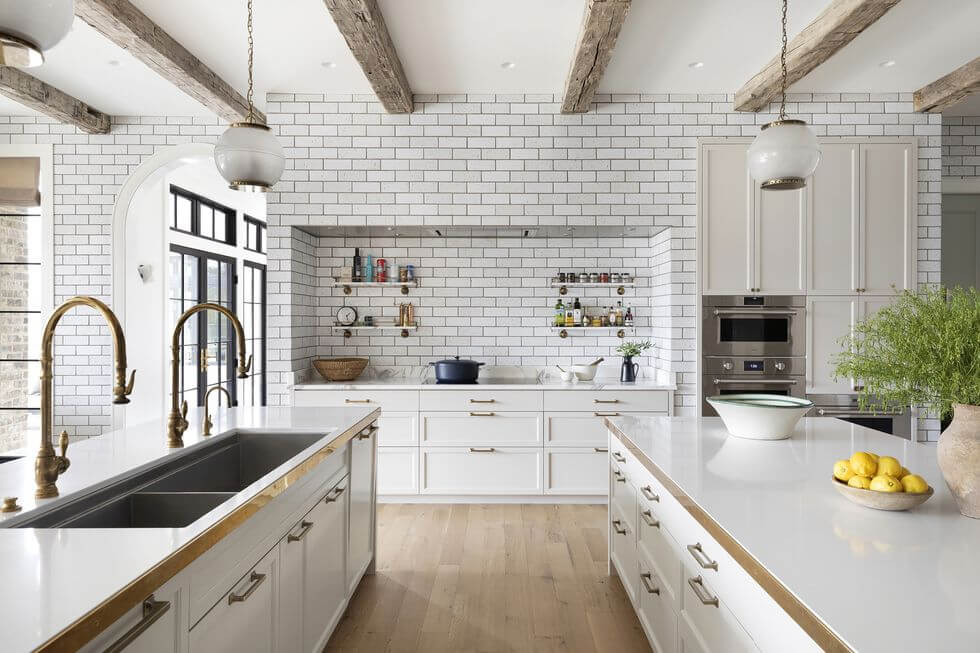 As a whole, the interior designed by Lauren Buxbaum Gordon is a juxtaposition of modern finishes with precious and hard-to-find furniture and decorative pieces.
Even though Nate Berkus' Partner chooses the trendiest textures and fabrics, the arched doorways keep the design from leaning too modern and sustain the timeless ambiance of this family home by the Mirror Lake.
For this project, Lauren Buxbaum Gordon chose natural and sustainable materials. For instance, flooring is rift-sawed natural white oak flooring white countertops are made of locally sourced and low-maintenance quartz countertops. In this manner, the interior design project not only is eco-friendly but is kids-friendly as well.
Just like the owners of this luxurious property in Minnesota, both Nate Berkus and Lauren Buxbaum Gordon have a young family with children. Therefore, Lauren Buxbaum Gordon used her intuition when it came to pulling off the perfect ambiance for raising children. To illustrate, the interior designer created a breakfast nook with a small round table to bring the family closer. In addition, the children's study room is welcoming and cozy, settling a motivating mood to do homework.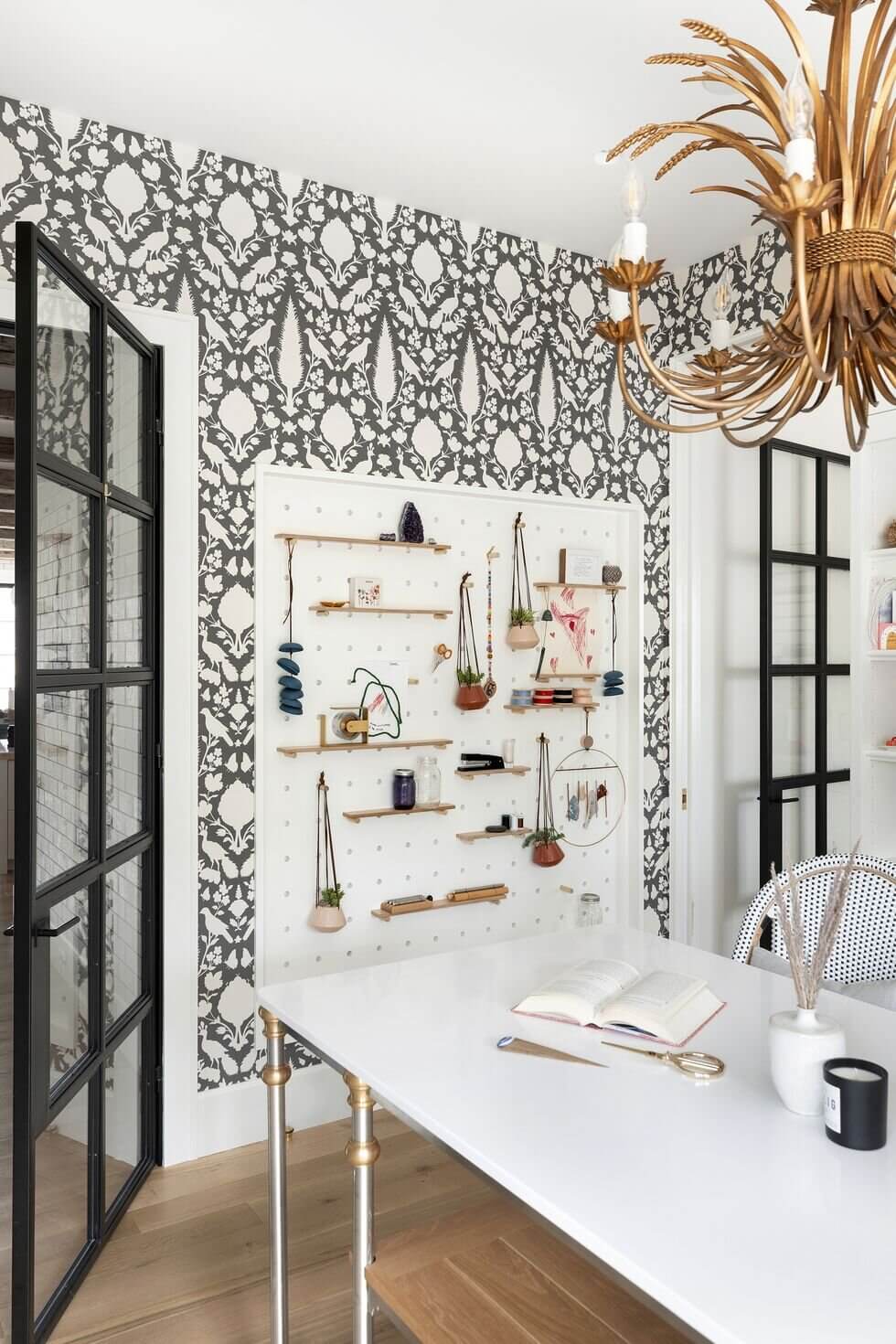 This soothing family home has smart divisions, wide halls, cuddle-ready seating areas, and rooms for everything from crafts and music to sports. Lauren Buxbaum Gordon's goal is to create a healthful environment to raise children in, and simultaneously to enhance the landscape and the nature of the building.
Since you came this far, we kindly suggest you get winter-ready with our FW21 Lookbook which you can discover here.

And download the Hommés Studio catalog and discover furniture, lighting, and home accessories to design a modern and sculptural interior.
Pay a visit to ACH Collection website as well and discover high-end homeware and pet accessories for a wholesome modern lifestyle.

Source HB