In the heart of New York, David Scott interiors used distinctive materials and Scandinavian design to create the "oasis in the sky."
The interiors should, in the opinion of David Scott, the creator of David Scott Interior, represent the taste and character of the owner, not just the designer. The Danish idea of minimalistic comfort and contentment, hygge, was projected in this residence. Take that warm style and place it in a dazzling Manhattan tower. Until you see David Scott's subtle, layered designs, the image becomes more difficult to imagine.
Scott and design director Jim Fairfax set out to generate an unexpected feeling of coziness, tranquillity, and understated luxury 64 stories above Midtown East with the makeover of the New York high-rise at hand. The enormous glass-lined, high residence has exposures on three sides, providing stunning views of the East River, the UN building, and beyond.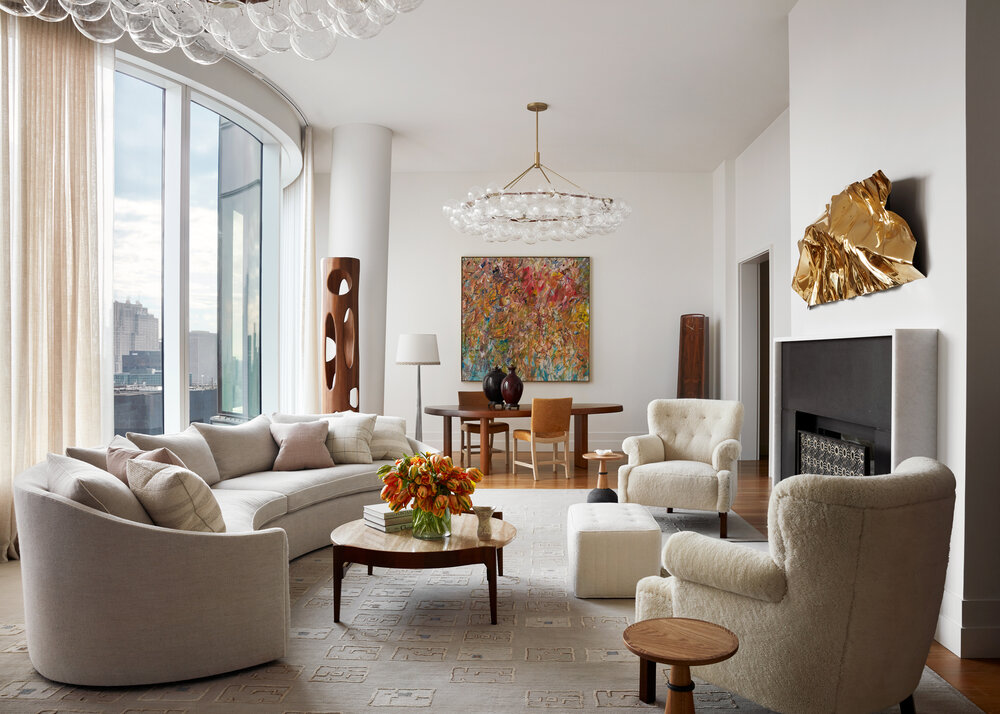 The 3,450 square foot space needed to be redecorated in order to provide a peaceful retreat for Scott's clients, Kathleen Sullivan and Helen Stacy, who are both practicing attorneys and former professors who divide their time between New York and California. The apartment's clean and bright appearance was preserved in the Scandinavian design. At the same time, David Scott's design added femininity, warmth, and depth with carefully chosen furnishings with fluid lines, a variety of handwoven textiles, and a calming color scheme.
The home-owning pair grew charmed with Scandinavian design style while visiting Copenhagen, Stockholm, Oslo, and Helsinki, which inspired them to embrace the concept of hygge. "The simple lines and shapes, the precise quality of the craftsmanship, and the strong tradition of women designers and artists" were the reasons for falling for the Scandinavian design Style.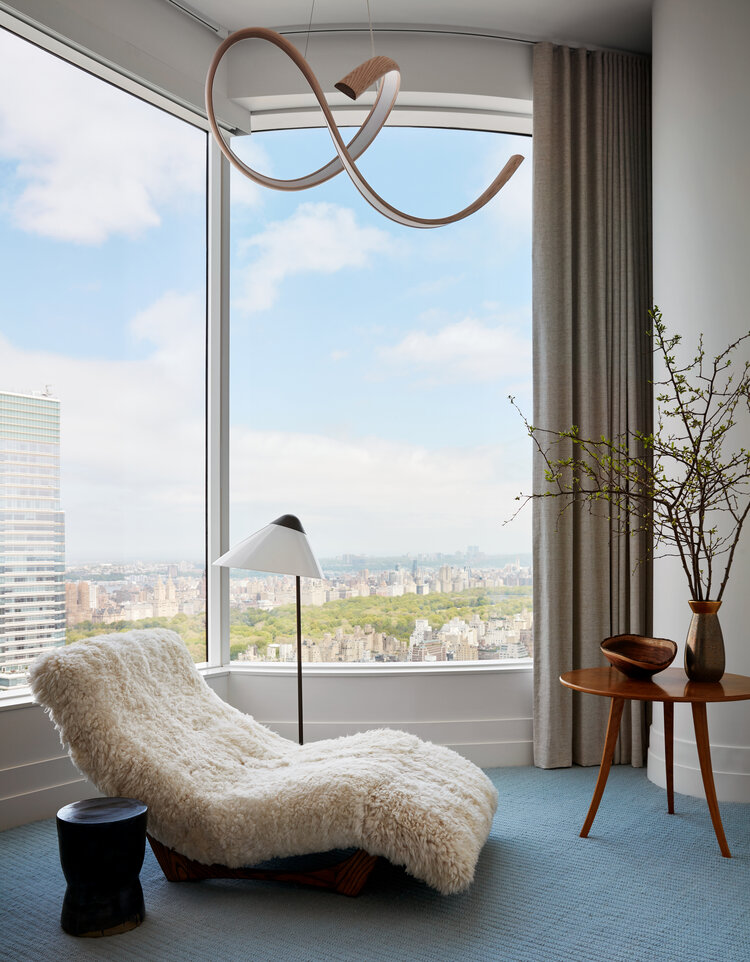 The designer needs to see his clients' reactions "what they find comfortable, what turns them on, what turns them off." in order to get client feedback, designer David Scott invited one of the business owners to go with him on a sourcing trip to Hostler Burrows, a woman-owned Scandinavian design store in New York.
On that first visit, a few excited purchases created a unique mood board for the residence. The final result is a spotless, brightly lit house that reflects the colors of the city sky. Each room is covered in thick-weave rugs and textured fabrics, and there is also lots of antique wood and original artwork.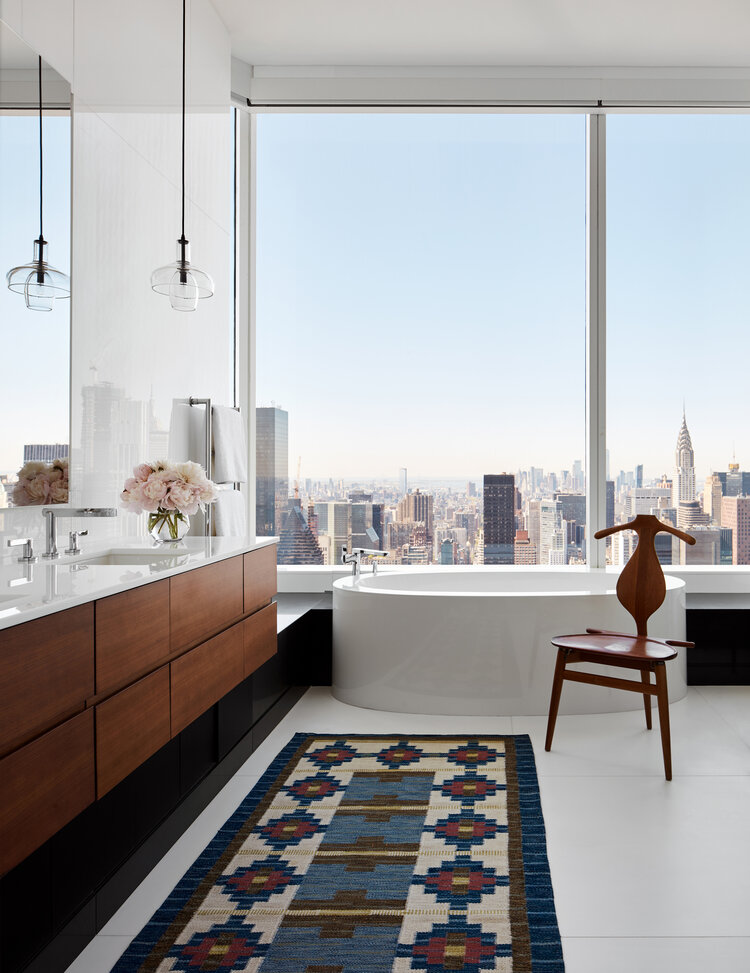 Each project is a passionate journey for David Scott, and each client is welcome to participate in a team-based process of creative exploration. For clients in New York City, The Hamptons, Miami, Palm Beach, and other locations, the designer has nearly thirty years of expertise in creating diverse and artistic designs in a variety of styles. In his art, he consistently addresses the emotional component. According to Sullivan, "David's designs perfectly encapsulated my love of beautiful things that are basic and well crafted, not showy or ornate, orderly, precise, and of excellent quality but without decoration."
David Scott Interiors achieved the greatest outcome he could in this Scandinavian design aesthetic, and the clients gave him lovely feedback. Using handcrafted Scandinavian furniture, unusual textiles, and works by female artists, the designer creates an inviting atmosphere in New York City aerie.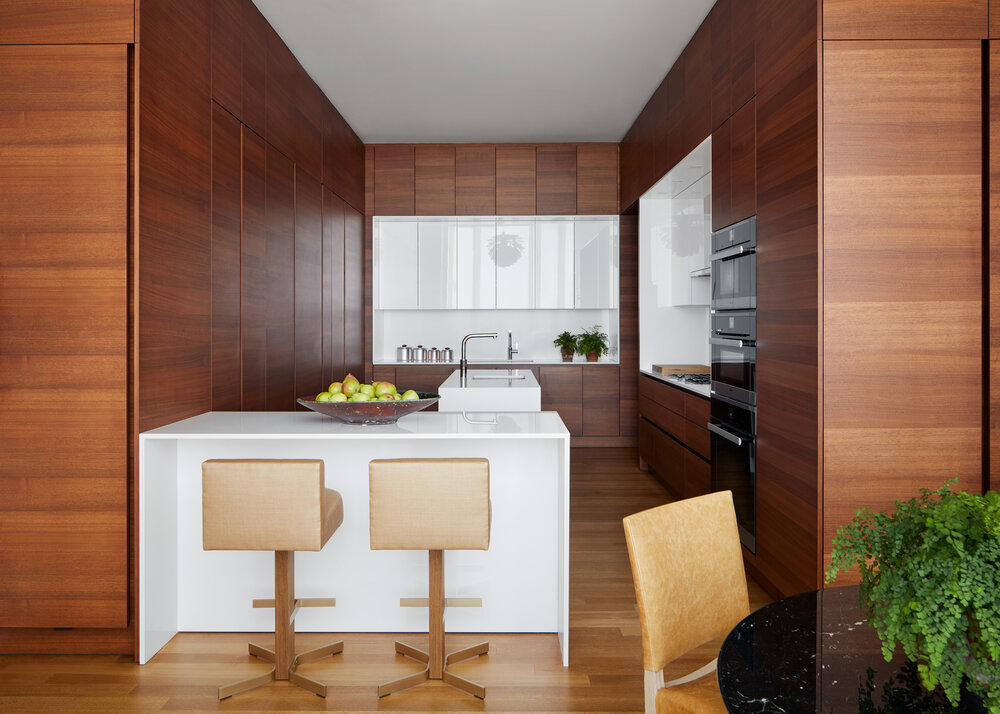 .So, we could see this incredible residence and learn how the design evolved here. The well-known "oasis in the sky" is a magnificent example of Scandinavian design, which is characterized by a basic, clean approach that attempts to blend usefulness and beauty.
We hope you enjoyed David Scott Interior's post on striking a balance between comfort and elegance. Please visit our interior design page if you're looking for more inspiration.