With the end of August the Dolce & Gabbana fashion show had its place in Venice. This year, the Italian brand decided to launch the first-ever home collection at Alta Moda couture show. The chic collection of Dolce & Gabbana Casa includes lots of colourful details. We can admire seating, dining or cabinetry. Each element is adorned in one of four signature motifs: Mediterranean Blue, Carretto, Leo, and Zebra.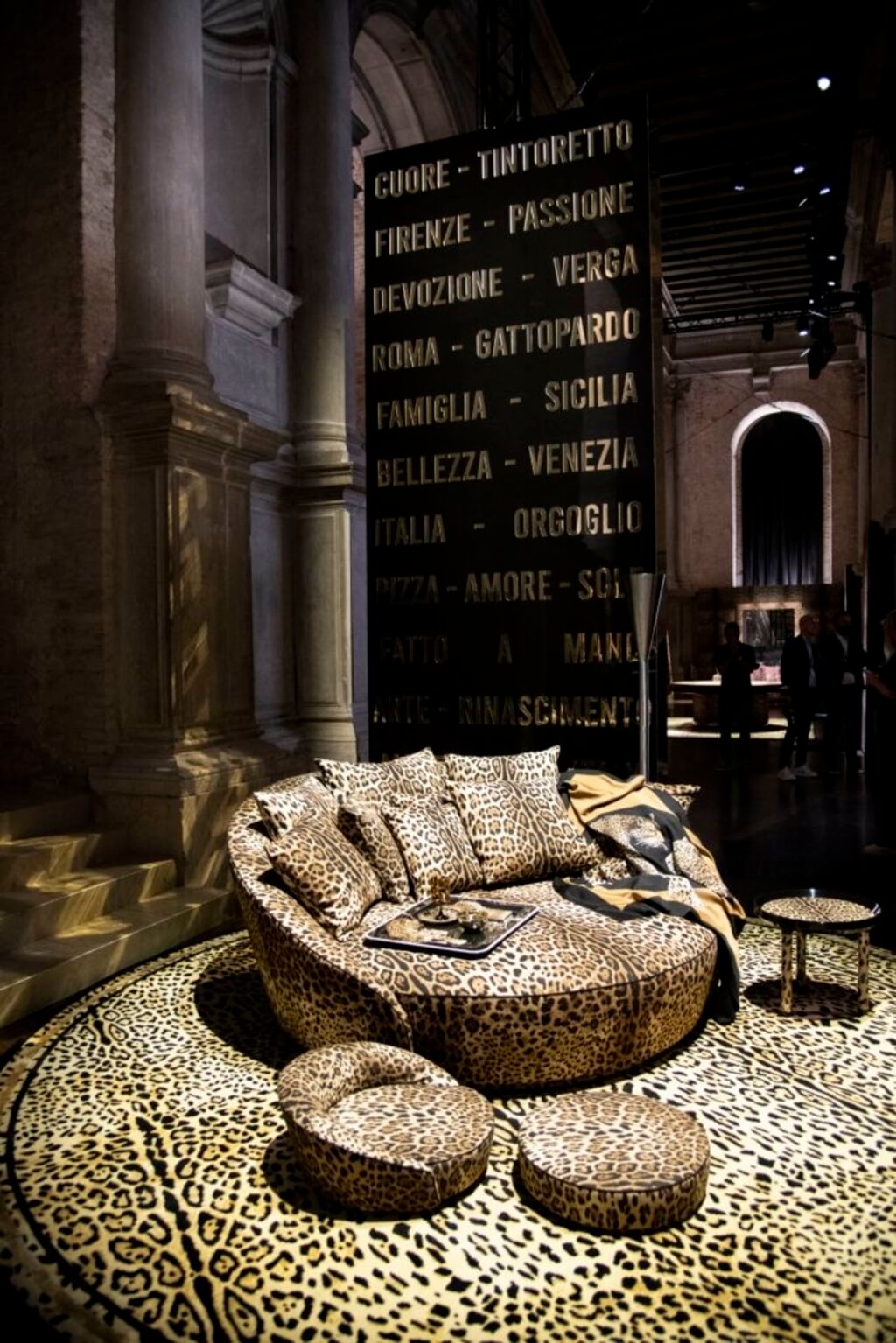 Animal Prints and Carretto
The Scuola Grande della Misericordia is a building of an extraordinary beauty. This year it was a background for the new Collection of Dolce & Gabbana Casa.
The ground-floor of Scuola Grande della Misericordia floats in a sea of leopard print, sultry lighting and a cocktail bar. The intention on that floor clearly is to present the Italian way va-va-voom vision. What is more, it is also undoubtedly a celebration of the Italian craftspeople like it is visible in fashion collections as well.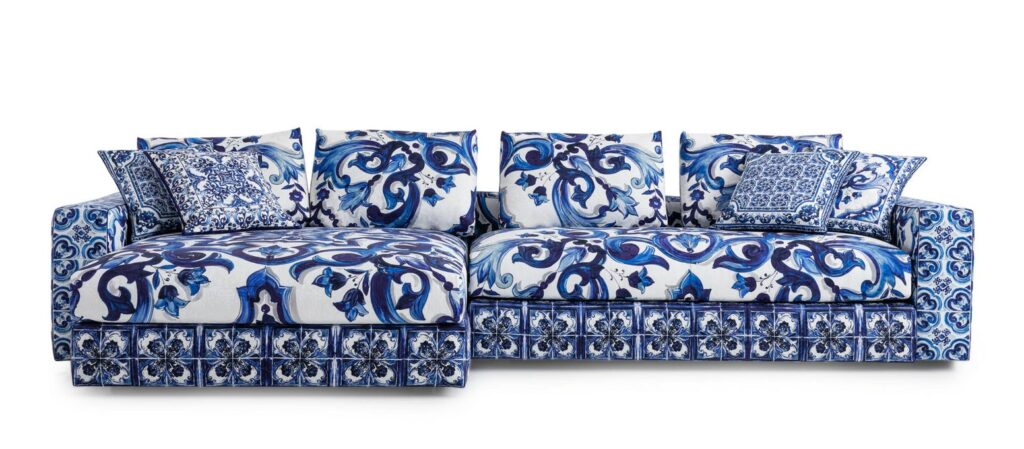 Dolce & Gabbana Casa is a showcase of the 'fatto a mano' (handmade). We can admire glass-blowing, hand-painted Sicilian ceramics, fine cabinetmaking, straw weaving, wood carving, and lush hand-loomed brocades all making an appearance.
In crafting their creations, Dolce & Gabbana Casa collaborated with several Venetian heritage brands and artists.
Starting with legendary Murano glassmakers like Barbini and ending with Salviatiluxury textile company Tessitura Luigi Bevilacqua.
The eye-catching Carretto print is visible everywhere on the first floor of the building. For sure, the guests of the couture show were treated to an exuberant array of designs. The Sicilian folk-inspired motif dances up from the floor onto everything around – sofas, tables, cabinets and the entire kitchen.
"​We wanted an explosion of colors, emotions, scents," Domenico Dolce and Stefano Gabbana say "Each theme embodies a different lifestyle."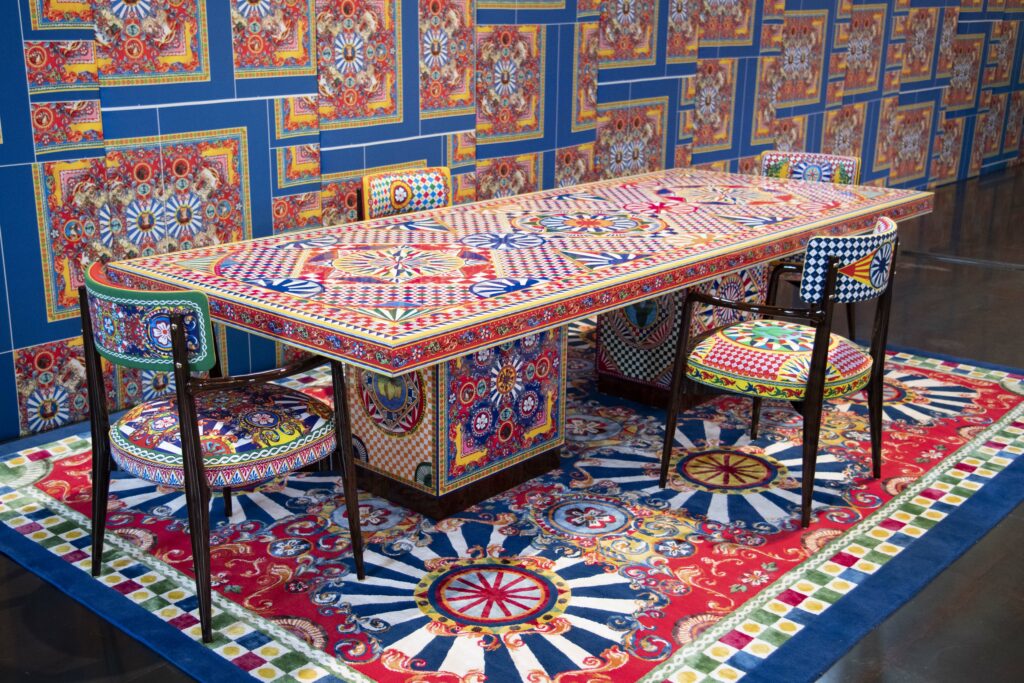 The famous fashion brand decided to move from small appliances and objects to larger pieces of an interior. The point was to not just accent a space but create one.
The first floor also provides the perfect spot to display Dolce & Gabbana's first foray into homewares. The limited-edition hand-painted fridges and a cute line of kitchen appliances for Smeg finds its place in this area.
Dolce & Gabbana Casa is definitely vibrant, feminine and bold, meant for the maximalist.
The collection will soon be available online. Eventually, the brand says, in stores worldwide.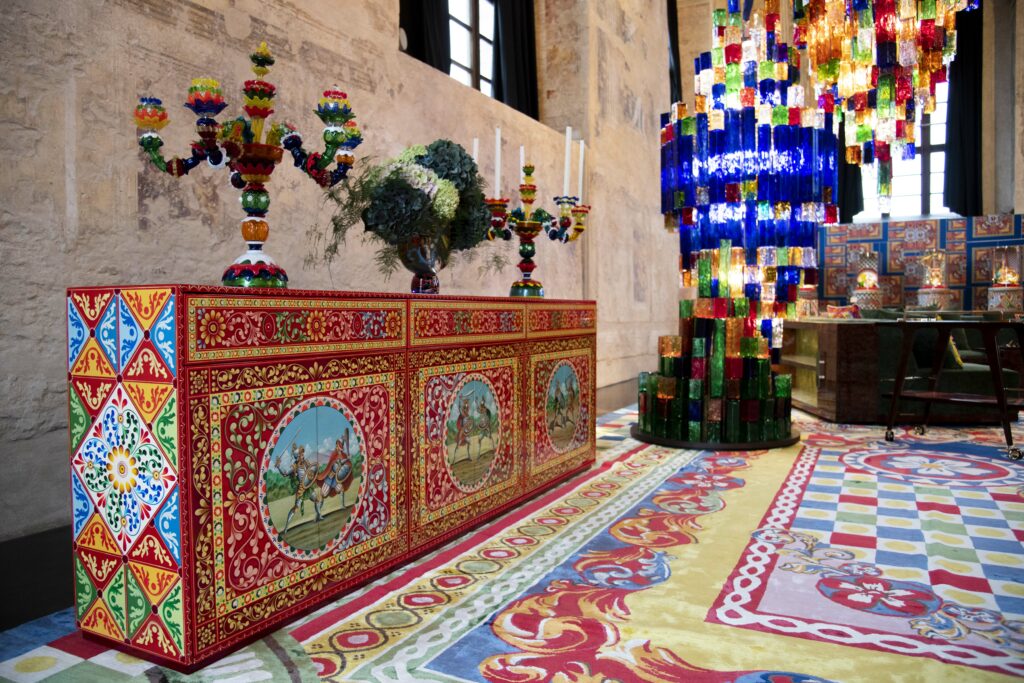 Check out our journal to discover more inspiration and find daily dose of modern and spectacular architecture designs. Do not forget to follow Hommés Studio on Pinterest to stay on top of our architectural moodboard.

Photos: courtesy of Dolce & Gabbana