You have with you an amazing set of furniture and home accessories but don't know how to arrange them. More importantly, you're looking for the ideal living room layout to style a mindful space at home. So, this article is just for you!

We've reunited 9 interior design tips to design the ideal living room. Nevertheless, some elements are essential when designing any interior – such as balancing colors and shapes or creating several moments within a room.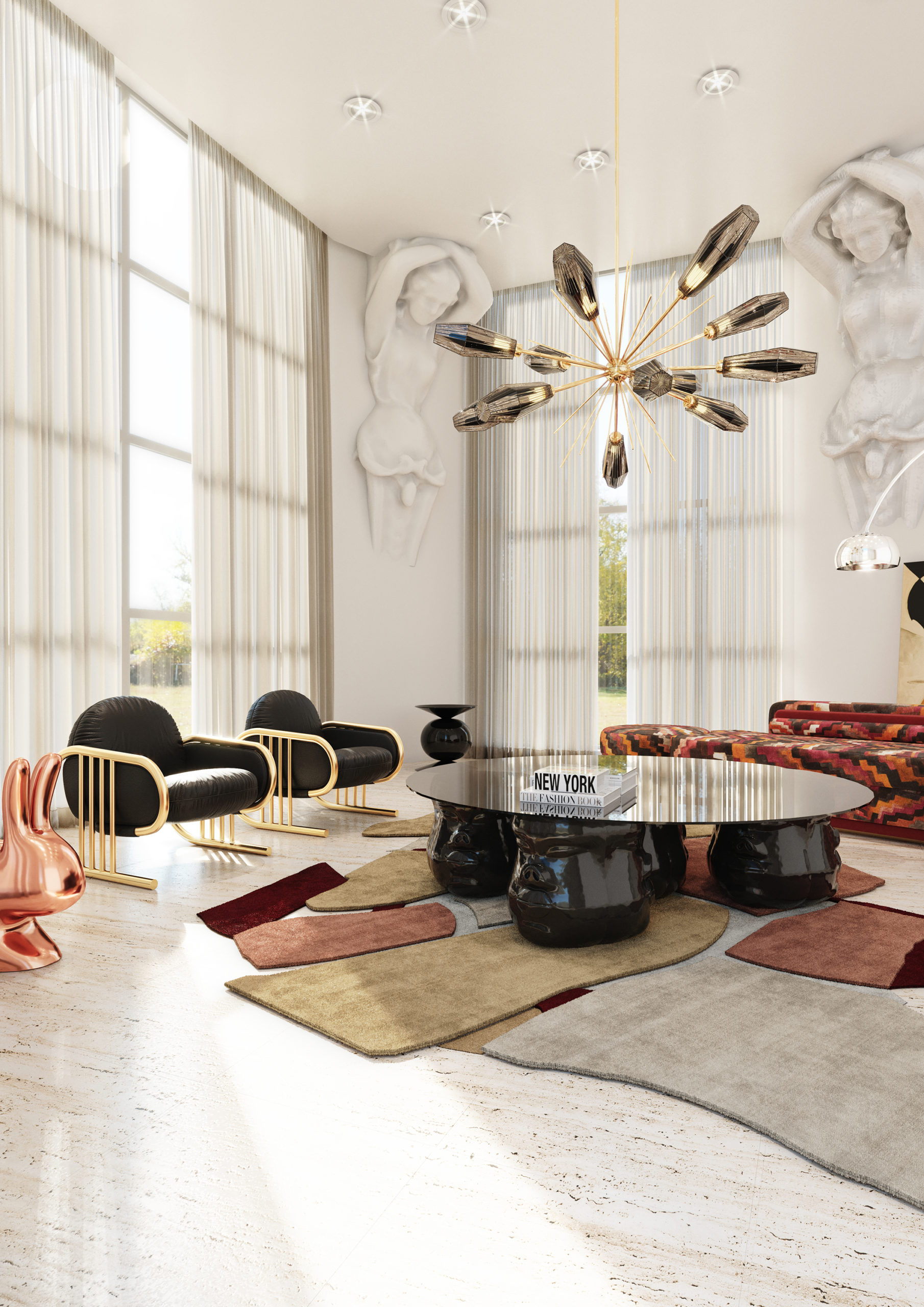 1. DESIGN A FLOOR PLAN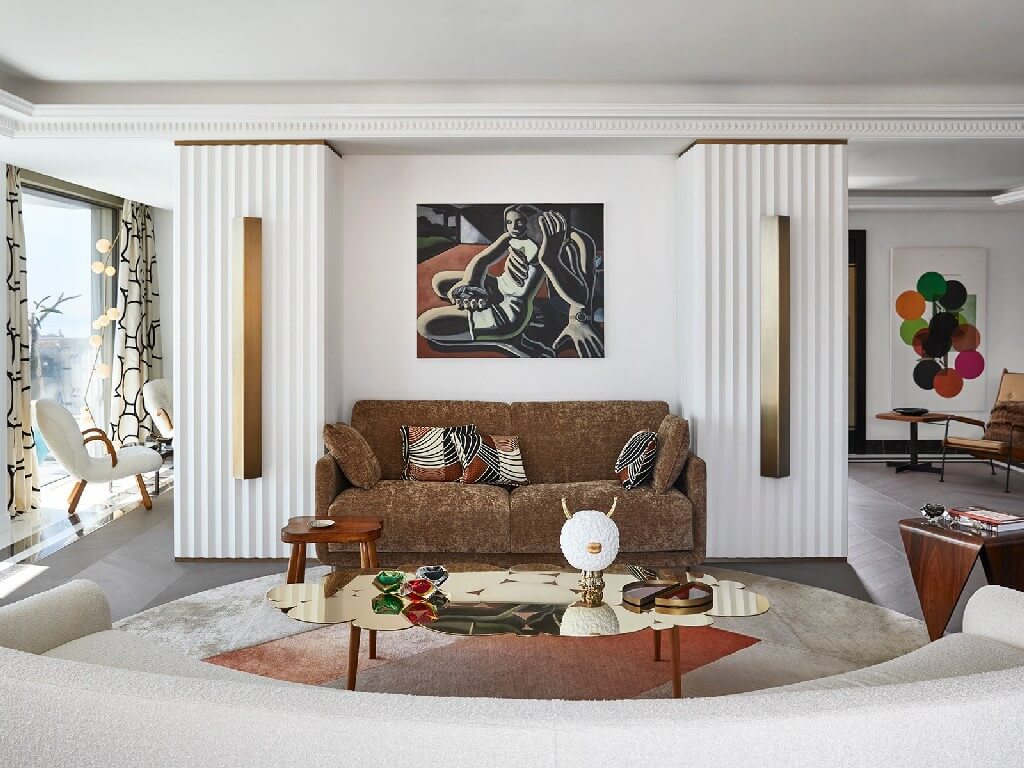 First and foremost, designing a floor plan will help you to find the ideal living room layout for your space. Take the room's measurements and measure your furniture pieces as well. Then, download an interior design app or sketch it in the old-fashioned style with a pencil on paper.

Designing a floor plan will help you to preview the end result of your space. In addition, it will expose dead corners or give you clearance on the need for bespoke furniture design.
2. DEFINE YOUR FOCAL POINT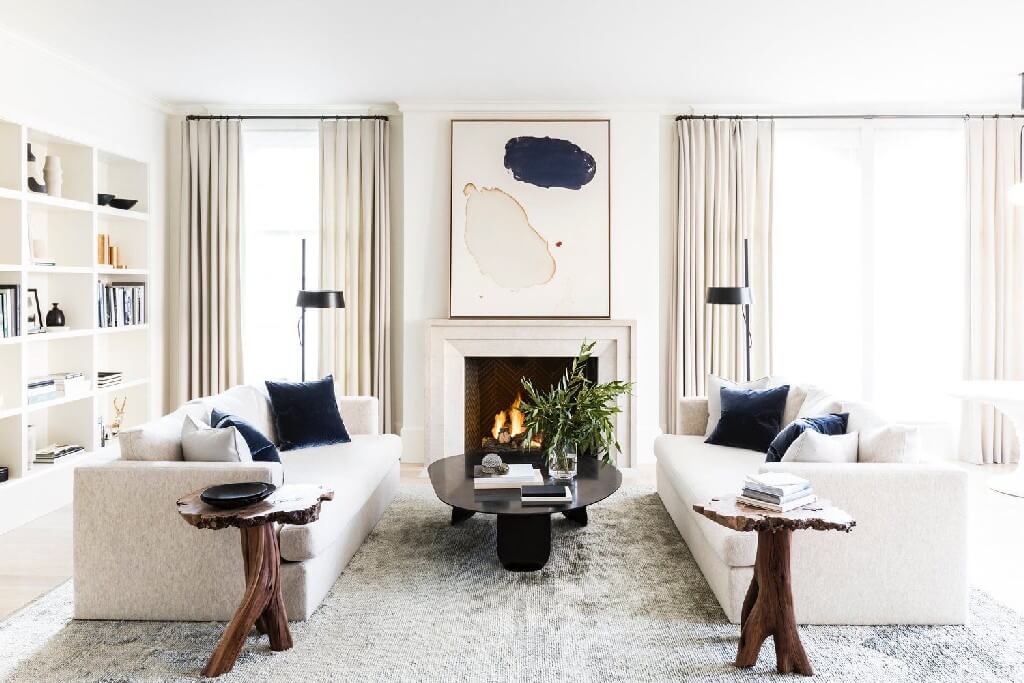 What is that element in the room that you expect all eyes to meet? What is the attention-catcher? The showstopper? The outside view, a painting on the wall, a suspension lamp, a fireplace, or a modern coffee table?
Once you've decided, is time to design – angle the furniture to draw the eyes to your element of choice.
3. BALANCE SHAPES AND COLORS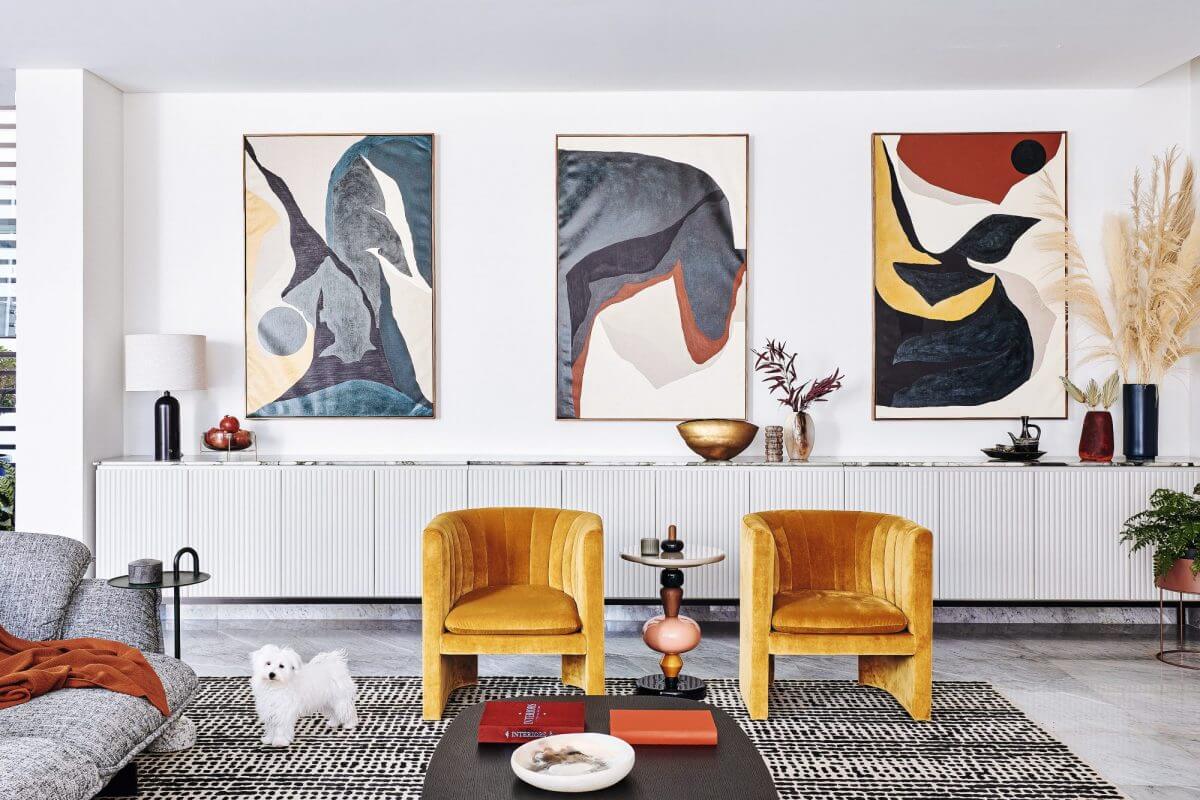 Be mindful of the shapes and colors of your furniture and decor. Juxtapose muted hues with vivid colors and pattern elements. Spread some similar color accents and shapes around the room.
4. CREATE SEVERAL CONVERSATIONAL MOMENTS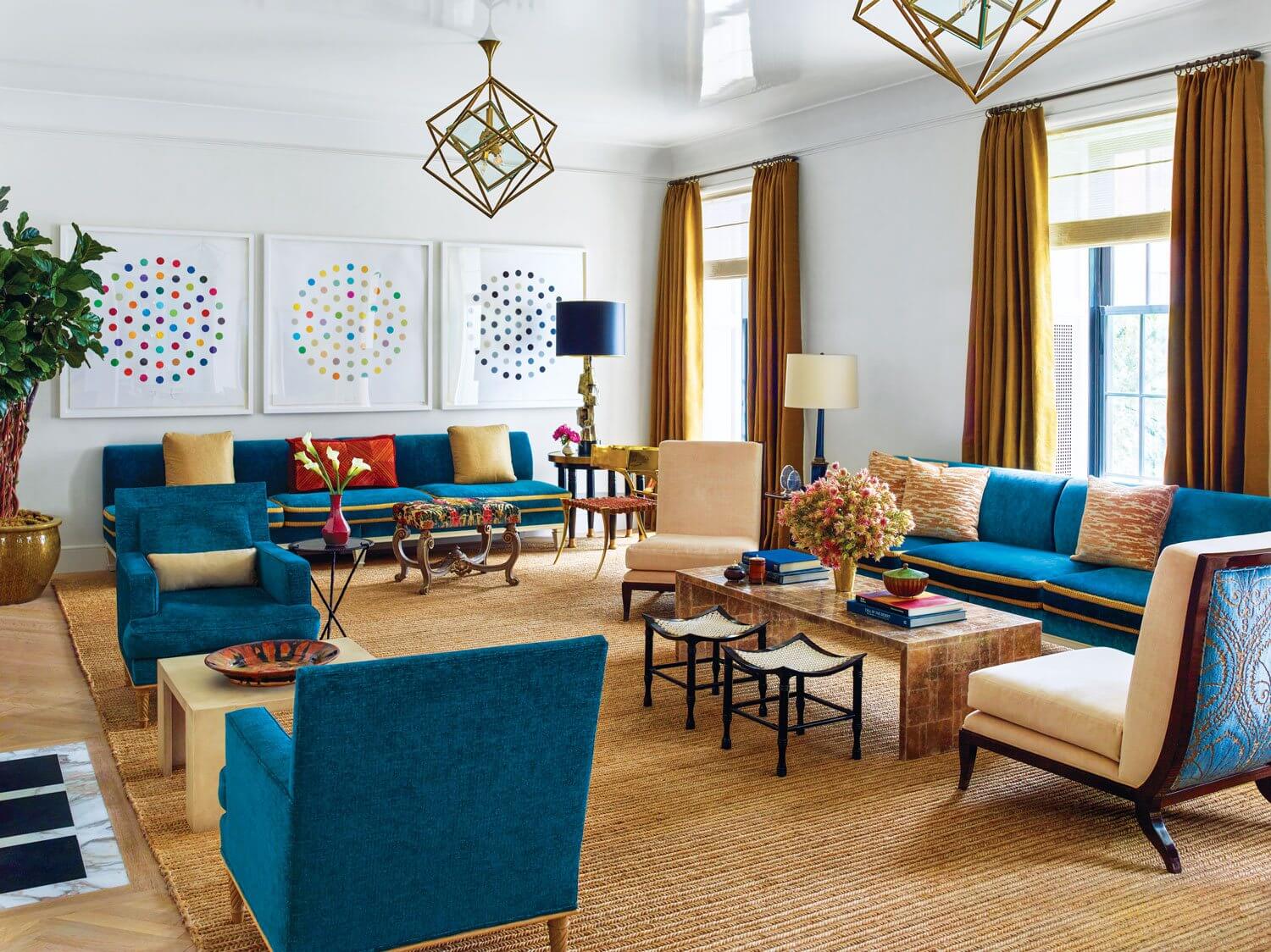 It's always nice to have an intimate conversational area within a room – it can be a bedroom, or even in the bathroom or dressing room (a couple of stools and a side table are transforming, for instance).
The ideal living room layout has multiple moments – or multiple conversational areas. Varied seating options – such as stools and armchairs – and side tables create a cozy nook inside the main entertaining room of the house.
5. USE RUGS TO OUTLINE DIFFERENT AREAS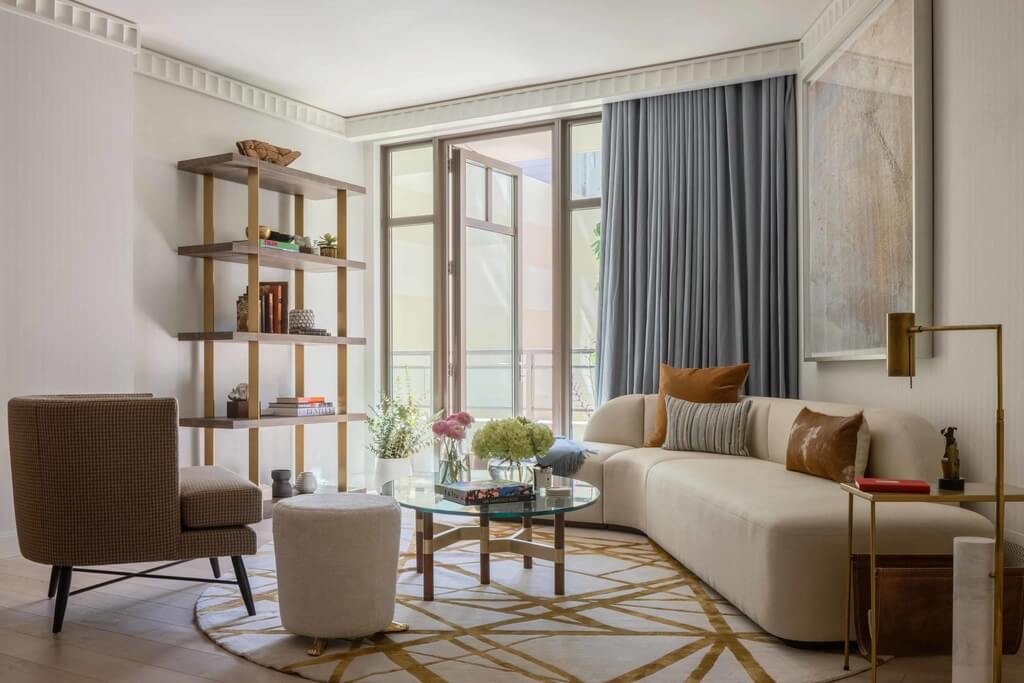 The ideal living room layout uses large modern rugs to outline different areas. For instance, the seating area might be delimitated by a rug while a bookcase or a sideboard stands on the bare floor. This tip can be worn on other spaces' layout. For instance, in a large hotel lobby, modern rugs will differentiate different social areas.
6. CREATE LAYERS OF LIGHTING
Well-appointed lighting fixtures are essential to pull off the ideal living room layout.

Use different sources. To illustrate, overhead fixtures are great for ambient light while sconces or floor lamps are for accent lighting, and table lamps are for task lighting.

Also, point the fixtures in different directions so that they play off one another in engaging ways. Pair floor lamps with lounge chairs, and use stylish table lamps on end tables to brighten darker corners.
7. COFFEE TABLE AN ARM'S LENGHT FROM THE SOFA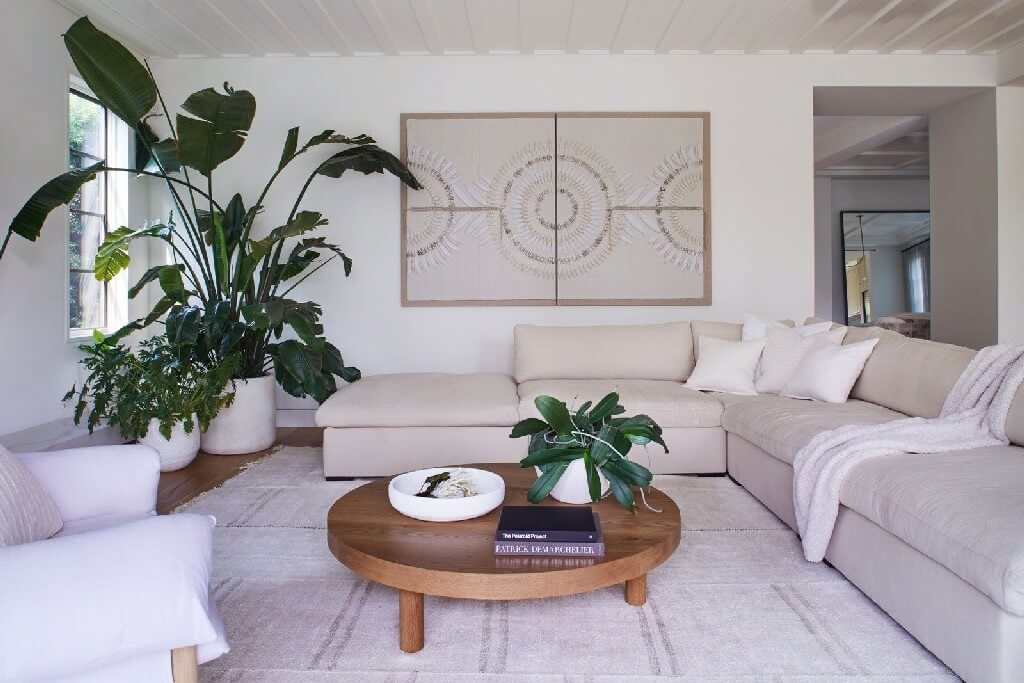 A good rule of thumb for the ideal living room layout is to set tables an arm's length away from seating. For instance, place a coffee table about 18 inches from a sofa so that it is within reach but not too close.
8. SIZE AND PROPORTION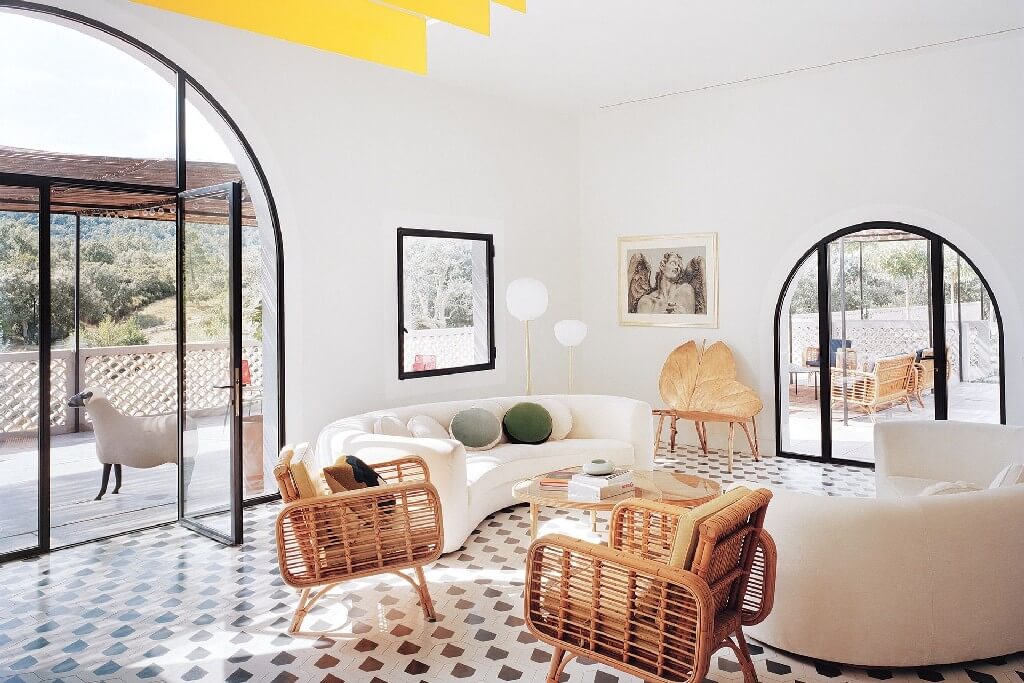 While scale denotes the size of an object, proportion refers to the relationship between the sizes of different objects.

To achieve an ideal living room layout, one large piece of furniture can be balanced by two smaller ones – for instance, set two chairs across from a sofa.
9. WELCOME NATURAL LIGHT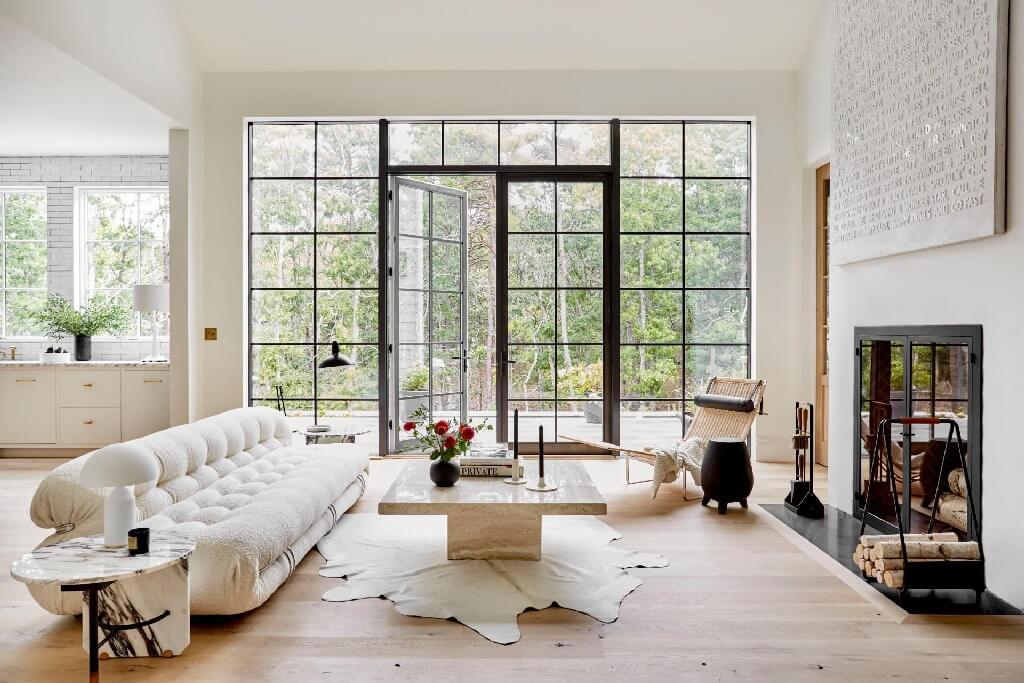 Don't block the windows and allow natural light to flood in and illuminate the room.

Avoid placing sofas and other furniture pieces blocking the sunlight. An airy window will connect indoors with outdoors and add some flow to the space layout.
Discover 14 Modern Ideas to design a living room layout with our article here. To bring together a stylish living room and other spaces, download our free-of-charge catalog with modern furniture for your interior design project.
Download the Hommés Studio catalog and discover furniture, lighting, and home accessories to design a modern and elegant bathroom.
Pay a visit to ACH Collection website as well and discover high-end homeware and pet accessories for a wholesome modern lifestyle.

Source 1stDibs