Merging physical and digital realities, the HOMMÉS Studio's stand G144 at Olympia London showcases bestsellers and exclusive new arrivals.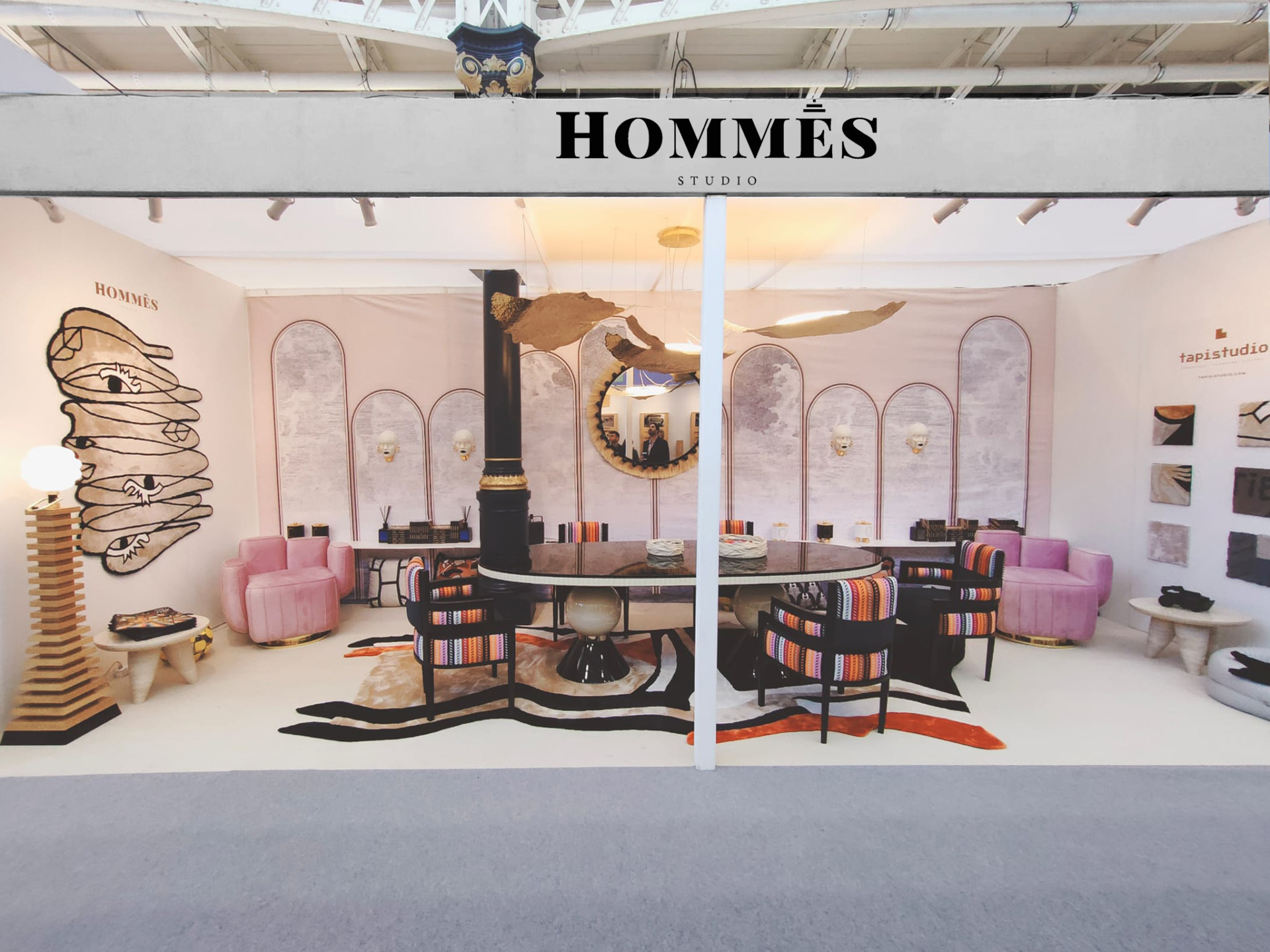 Sunday, 9th October, marks the first day of Decorex 2022. On its 44th edition, Decorex London gathers yet again at Olympia, the world's best professionals within the interior design and furniture industry.
HOMMÉS Studio, TAPIS Studio, ACH Collection, and ACH4Pets showcase the best furniture, rugs, decorative objects, and pet accessories in the same place – HOMMÉS Studio's stand or at the METAMORFIK House with address at booth G144. Merging physical and digital realities, the HOMMÉS Studio stand G144 at Olympia London showcases bestsellers and exclusive new arrivals.
At METAMORFIK House, on the grounds of Olympia London and in the metaverse, the design studio with headquarters in Porto has revealed products with a refreshing approach to timeless design and architecture styles – art deco, gothic, mid-century modernism, and Memphis Design style, for instance. Designed with an eye on design trends and consumers' needs, the construction of all products at HOMMÉS Studio's stand G144 at Decorex London is still pulled together by Portuguese artisans, celebrating the country's traditional manufacturing industry.
HOMMÉS Studio's Stand
HOMMÉS Studio's stand at Decorex London 2022 showcases the versatility of the design studio. The booth G144 forgathers impressive furniture, such as a Memphis Design-inspired dining table, art deco chairs with eclectic fabric, and maximalist armchairs, wall mirrors and lighting fixtures. HOMMÉS Studio's stand also includes a corner dedicated to the design studio's brand offering stylish and sophisticated floor covering solutions, TAPIS Studio. At TAPIS Studio's nook, the 2022 Decorex London visitors can discover covers, materials, and finishings.
Moreover, HOMMÉS Studio's stand is complemented with some vibrant (and handmade!) ceramic objects, scented candles and home diffusers from ACH Collection, the brand offering complements and home accessories, from decorative pillows to artistic tabletop decor. Alongside ACH Collection, Decorex's visitors can discover ACH4Pets, a brand offerings ceramic bowls and pet beds that match the owners' taste, aesthetics, and lifestyle.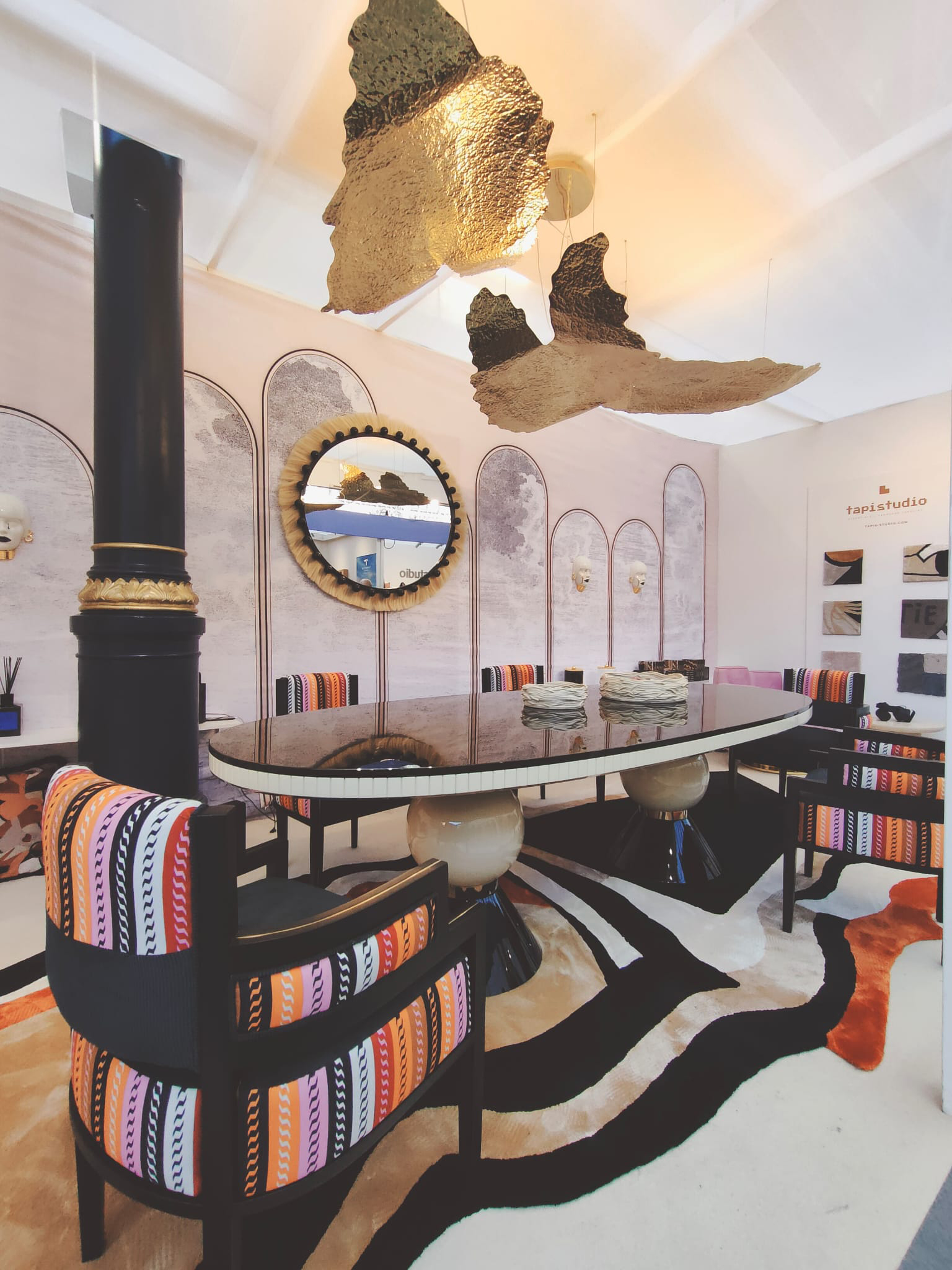 HOMMÉS Studio's Featured Products At Decorex 2022
What Is METAMORFIK House?
METAMORFIK House is a comprehensive and ultra-modern way of looking into art movements and design philosophies relevant to our zeitgeist. HOMMÉS Studio presents METAMORFIK House physically at DECOREX London and digitally with an exclusive virtual tour.
At METAMORFIK House, interior design professionals will find furniture, rugs, and decorative objects with stunning designs, ethically made by hand and using only high-quality materials. Moreover, booth G144 is also the starting point for an incredible journey through the design styles; besides the physical space, the exhibition has three meta rooms – where visitors can take a virtual tour and explore products and customization options.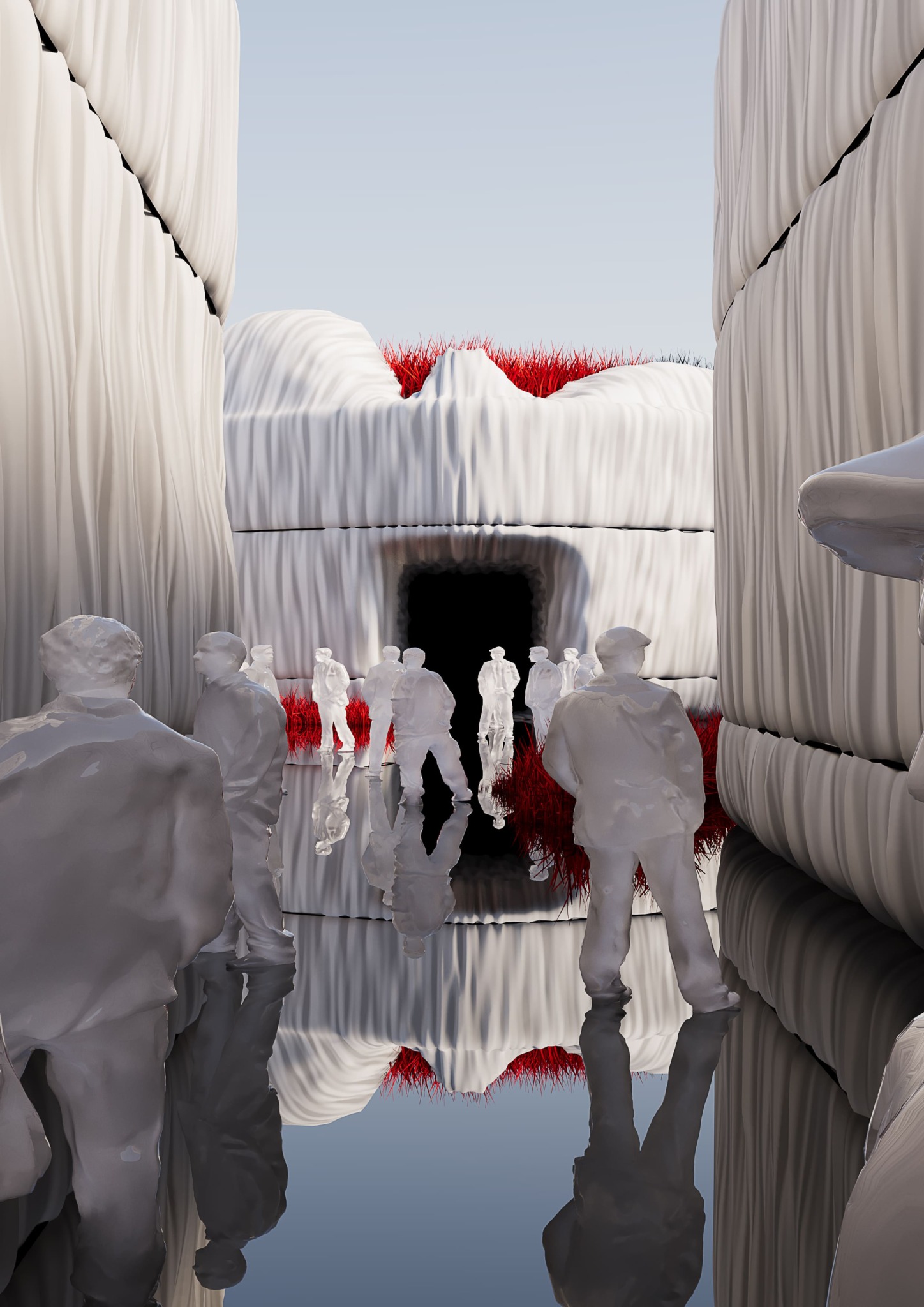 What Is Decorex London?
Decorex is one of the most significant interior design events in Europe, since 1978 has been a reference for high-end interior design professionals to meet and do business. The Decorex London is an International Trade Fair for the interior; it offers a complete exhibition of wall coverings, furniture, lighting, and floor coverings; during the event, the latest trends are presented to interior designers and architects.
The 44th edition at Olympia London celebrates design and creativity. Decorex London is based on three essential principles – quality, inspiration, and connection.
Decorex exhibitors and visitors produce and appreciate the best furniture and home accessories made with the best materials. The design event features talks that bring to the table new ideas and discusses the industry's state of the art. Valuable connections are another pillar of Decorex London, including the connection between the physical and digital world
METAMORFIK House at 2022 Decorex London disclosed a new home concept. Learn more about the unique experience of our Virtual Tours through the different METAMORFIK Houses: NeoModernism; NeoCraft and NeoGothic.