The apartment, designed by Nong Studio, is on the top floor of an old house in the French concession in Shanghai. The owner is a couple that yearned to escape from the world to live. The husband is Chinese, and the wife is European. This home is the fusion of one West also reflects incisively and vividly on a design style.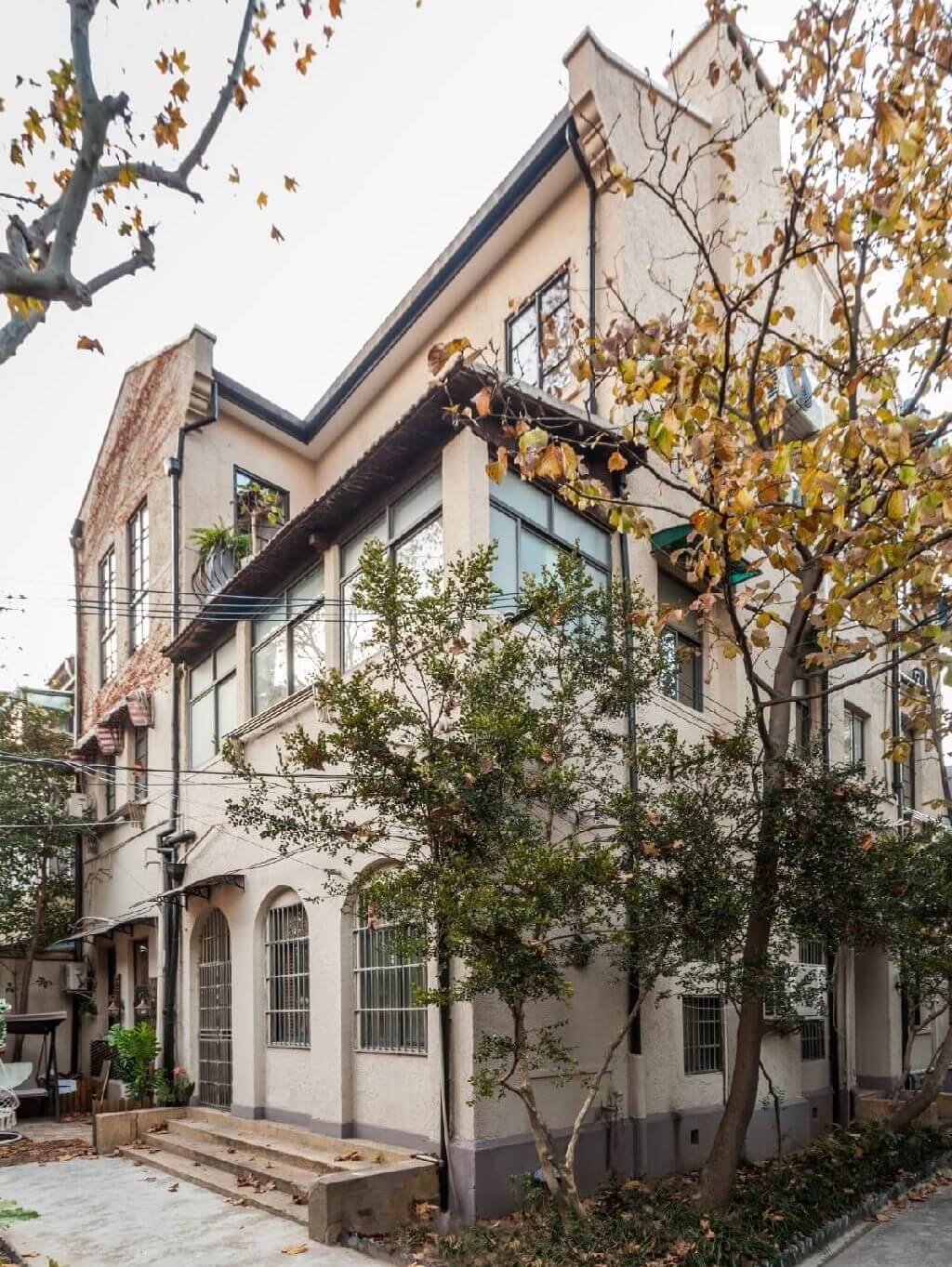 The top floor of the old house is a pitched roof of brick and wood structure. Nong Studio removed the former suspended ceiling and wall and restored and retained the charm of the original building.
After combing the owner's life track, the space is divided into private and public, dynamic and static. Nevertheless, it is also divided into functional subdivisions by using the height of the top floor instead of a partition.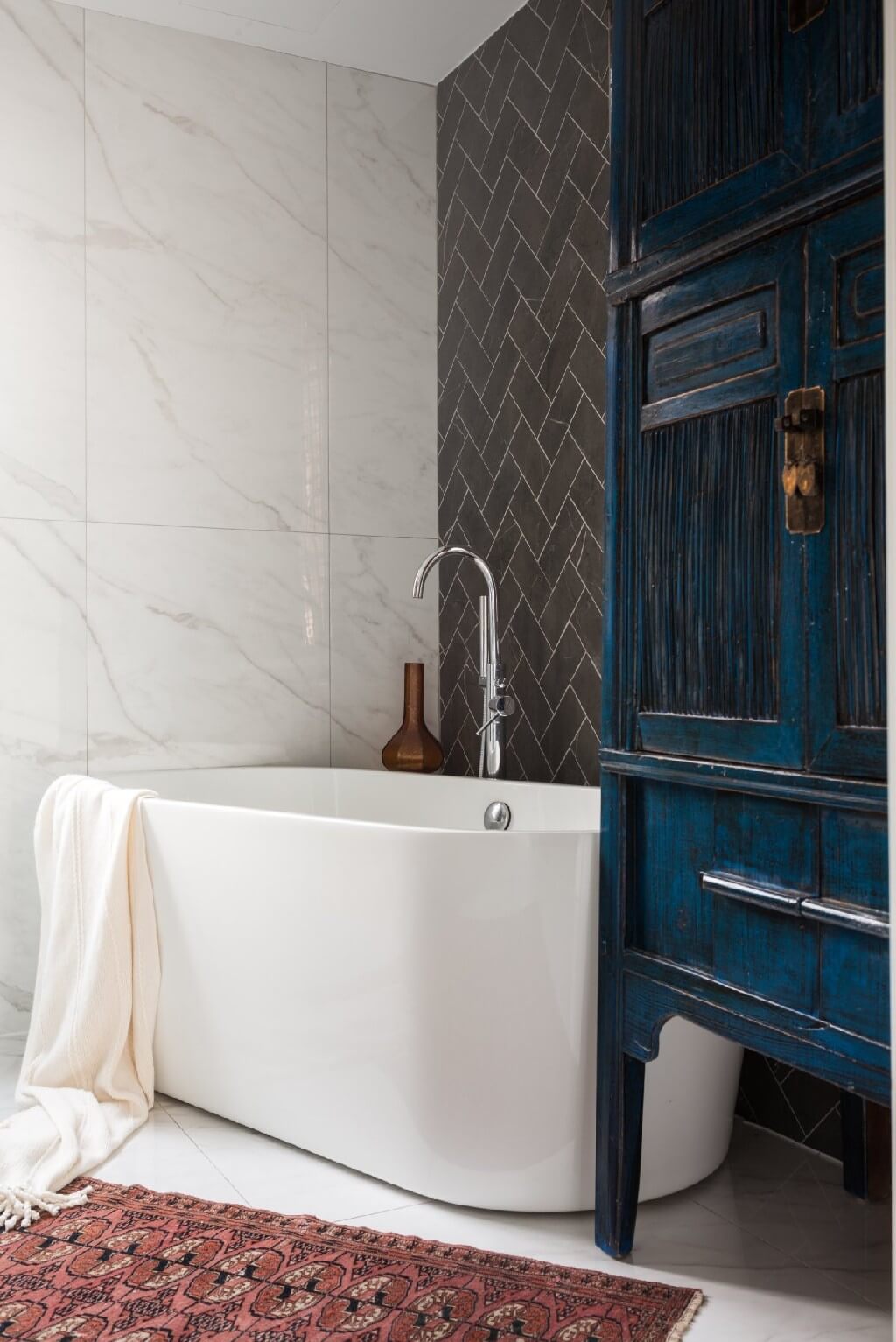 This design is from the north and south function through, increase lighting and indoor air circulation, thus only to the wall and roof reinforcement, enlarged the roof skylight area. The objective is to reduce the partition in the atmosphere as far as possible. In this way, it is possible to form a sense of flow and indoor and outdoor integration.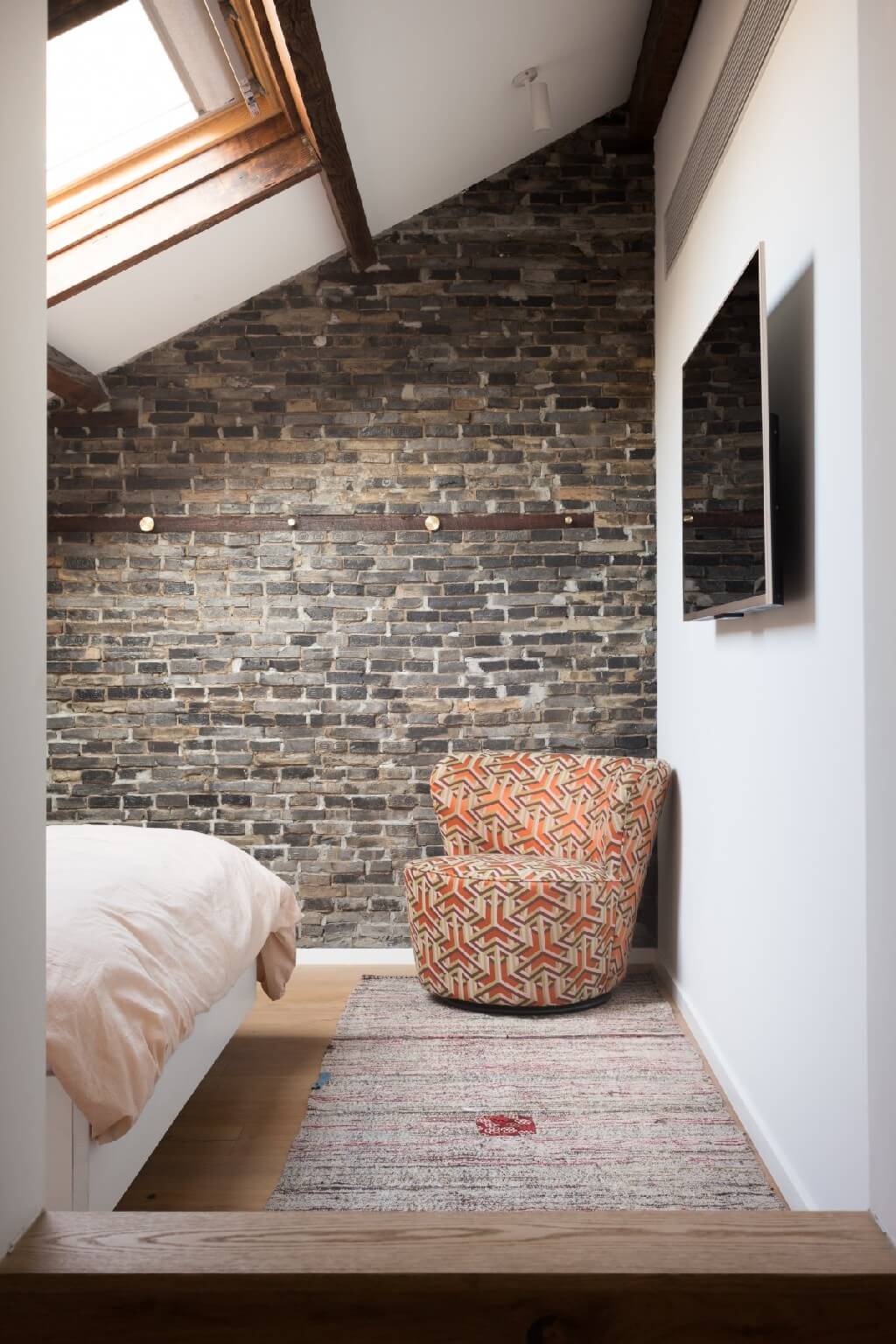 In the master suite, the master bedroom on the first floor, the master bathroom, and the outdoor terrace are added. Moreover, the second floor of the split floor serves as the cloakroom area for the master bedroom.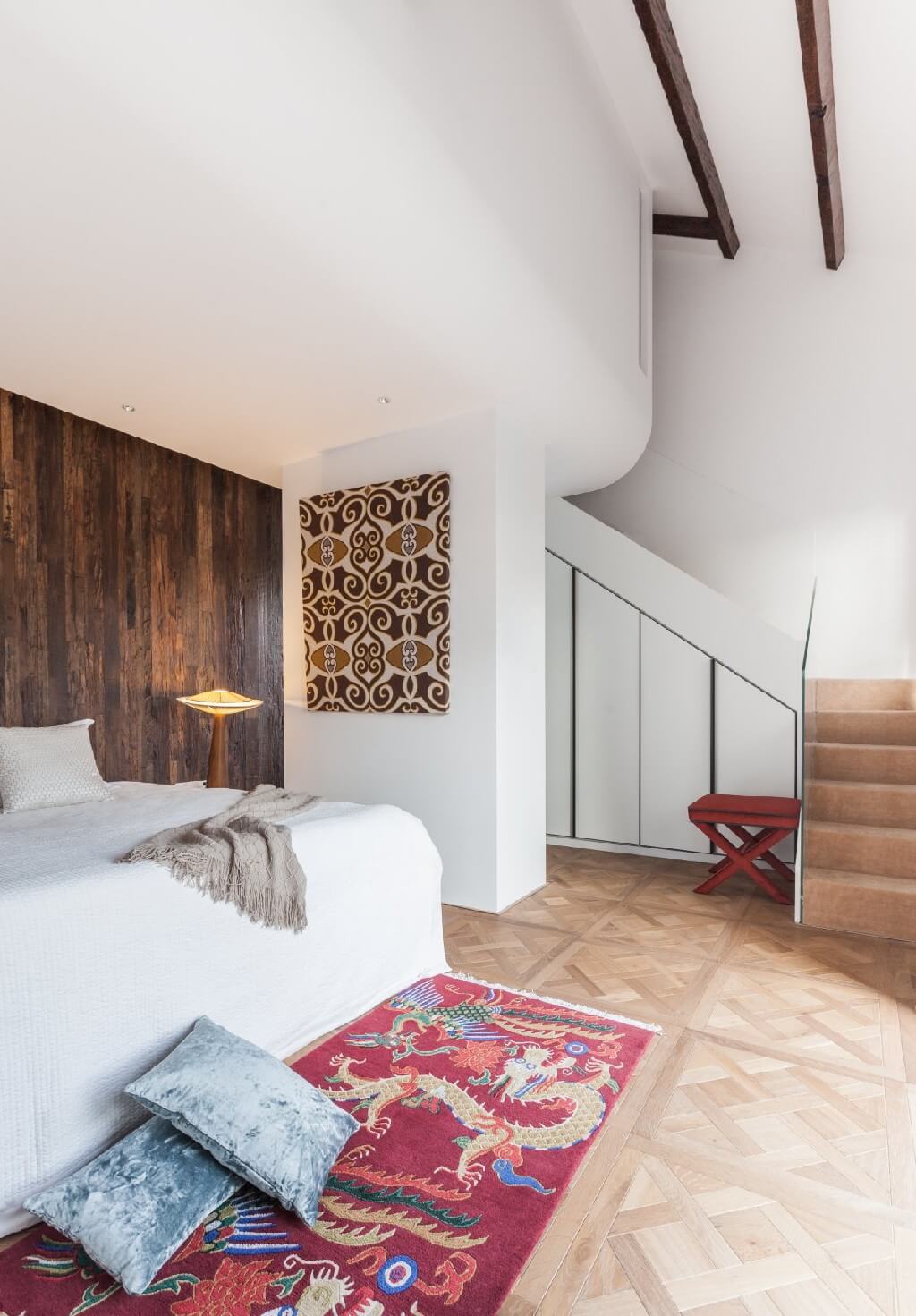 An open kitchen is added to connect the north and the South to increase ventilation and lighting. Meanwhile, a tea room is set on the split floor. A yoga space on the second floor, a terrace, a guest suite, and additional storage space are set.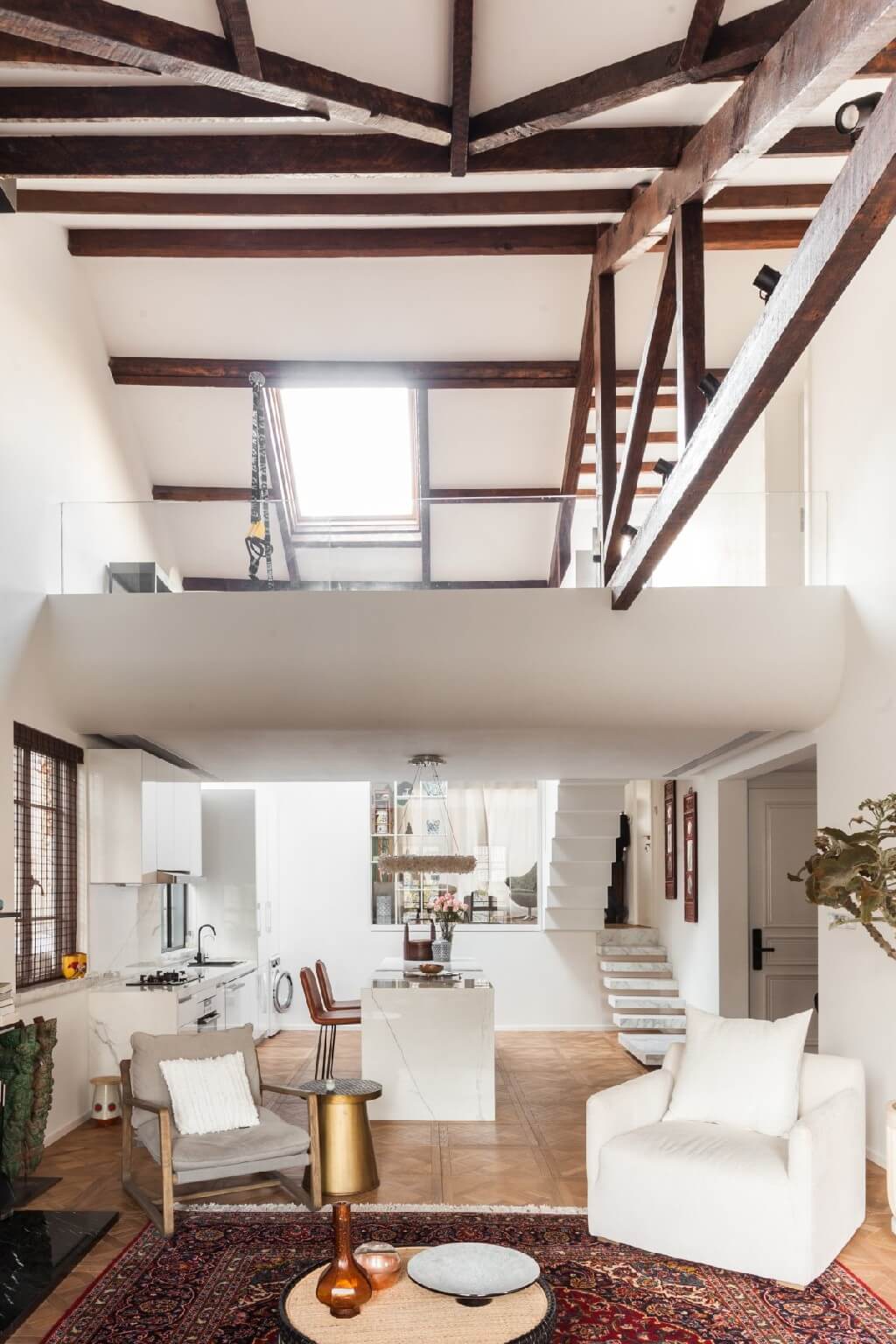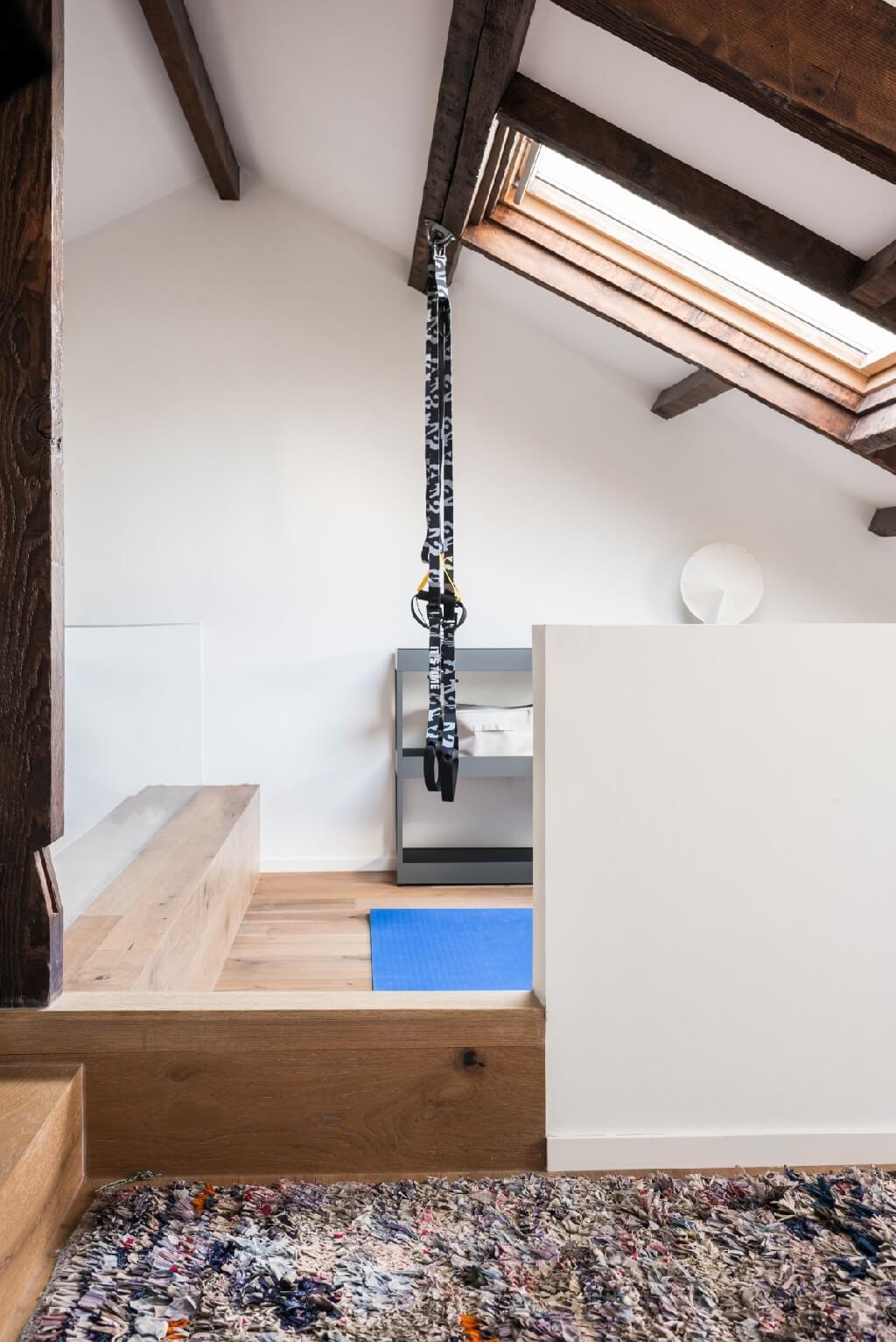 In order to give the owner the experience of peace, Nong Studio uses a very clean way to redefine the entire space. They only use much smooth curve in space. The only protagonist in a clean space is a breakthrough two real fireplace. It enables the original building in the attic in the flue, implementation to real fire fireplace on the function and visual change.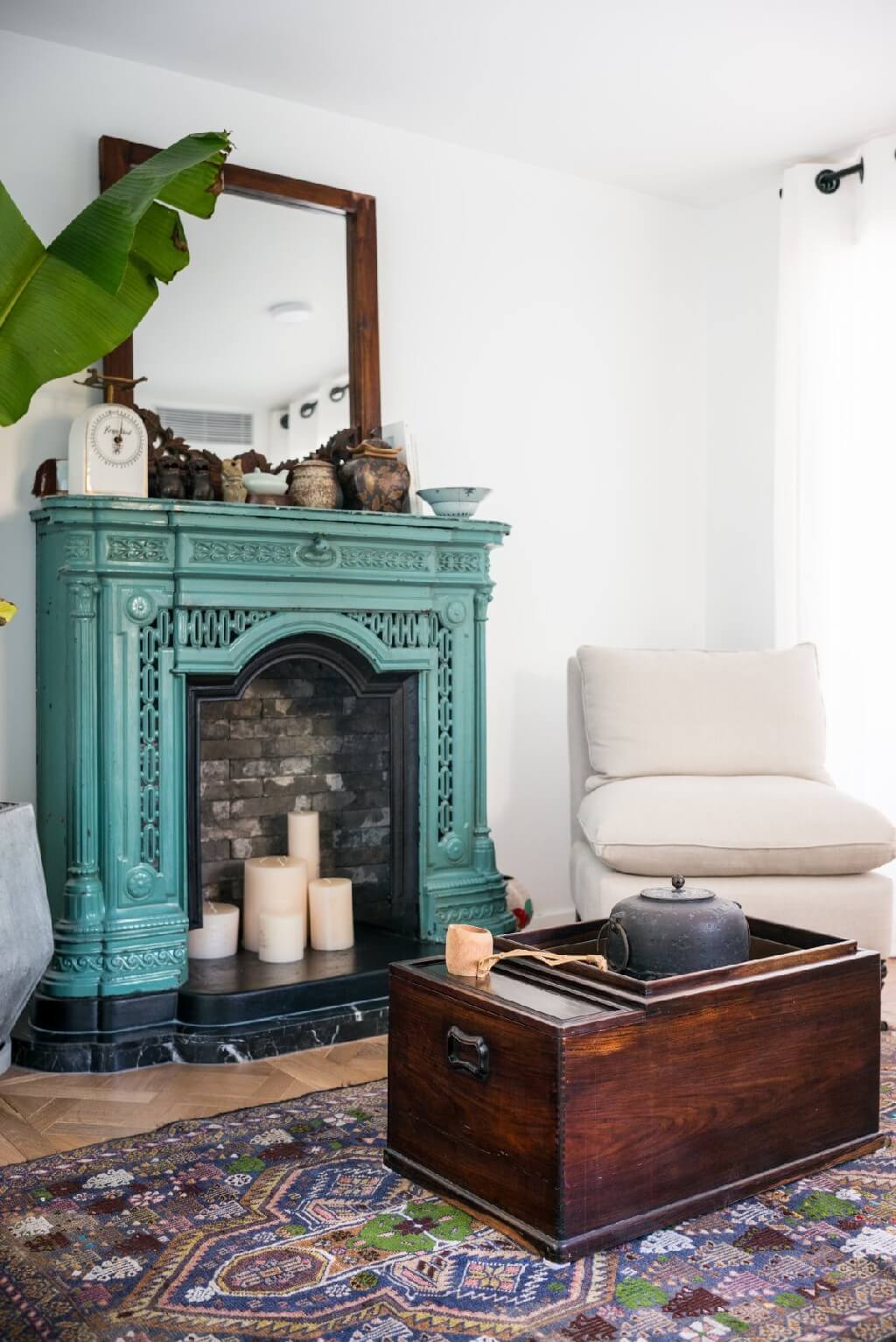 In the winter, it is possible to bring one or two friends, wine, tea, burn incense, on the impermanence of the world.
Soft furnishings mix old furniture and new furniture, Chinese furniture, and Western furniture. The owner is a travel lover, so the home is full of travel to a collection of countries. Chile tapestries, Morocco's porch cabinets, Thai utensils, African wood carvings.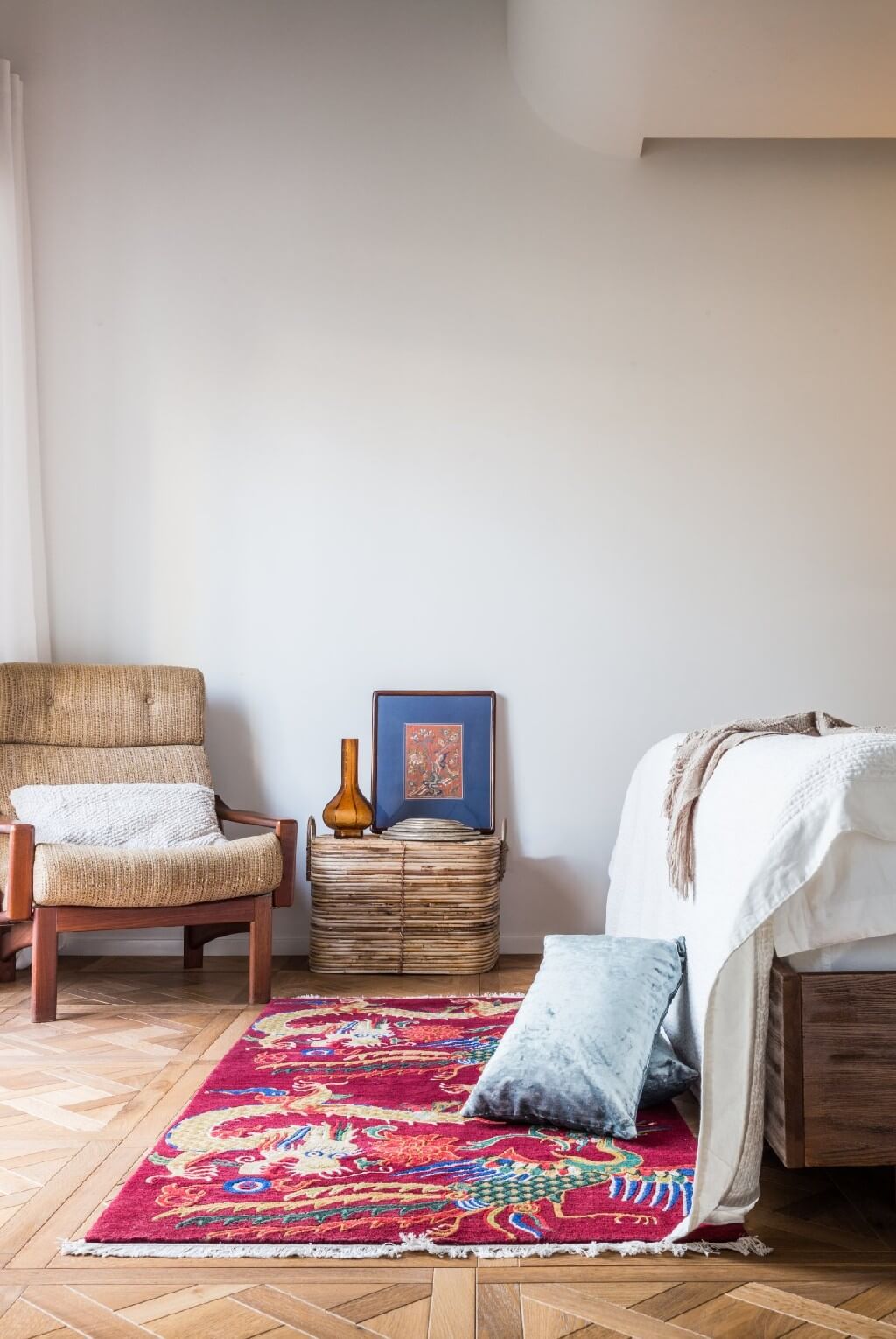 The original wooden beams, white walls, floor-to-ceiling windows, and furniture are full of the charm of blending Chinese and Western elements. The carefully controlled design makes each piece of furniture and artwork have appropriate space.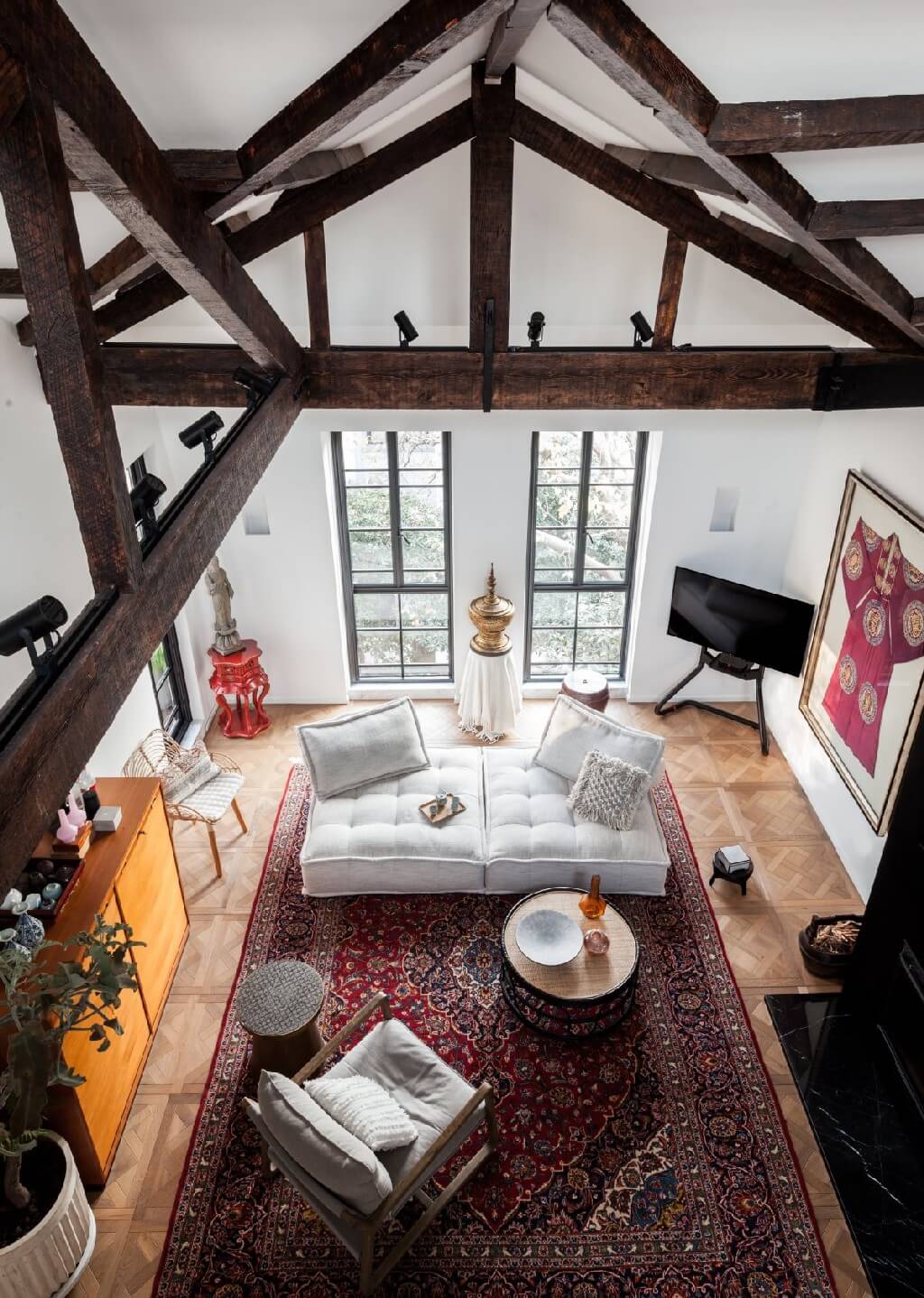 We really hope you liked our article and the interior's suggestions. Feel free to pin all the images to your favorite Pinterest board or to print it and use it on your projects' mood boards. Meanwhile, you can also visit our Pinterest boards in order to get more inspirations.
Get more ideas for your projects and find functional, stylish, and sizable lighting and furniture choices:

Source: Yinjispace
Photographer: Chasing Wang