Christmas Living Room Inspiration for your home decor is what you need right now to cheer you up. This holiday season we intend to present you with the best and most amazing interior design ideas.
Holiday Florals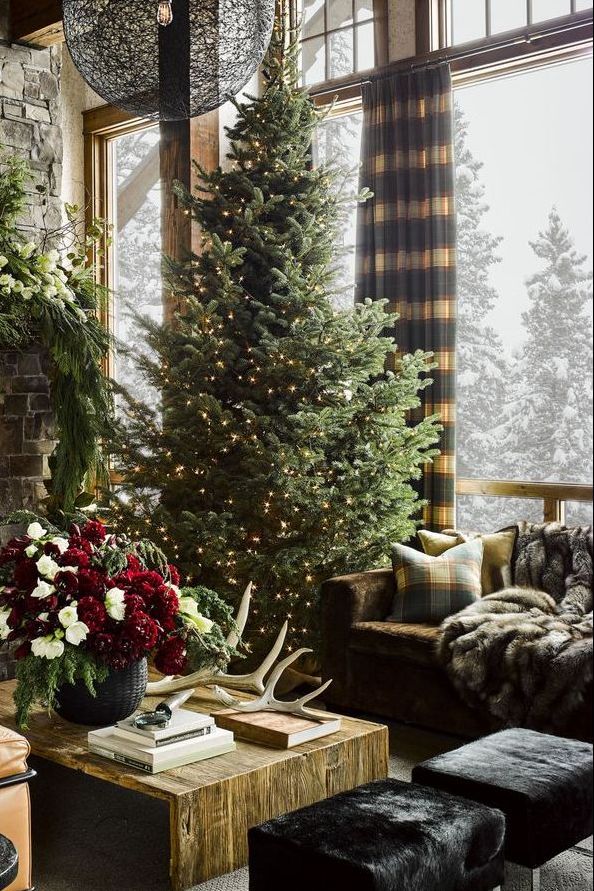 Christmas Living Room Inspiration begins with a simple, but in a certain way daring decor. This is like a camp house in the mountains, even the decor transports us to that type of home. Add some floral arrangements of red and white blooms.
Elevated Neutrals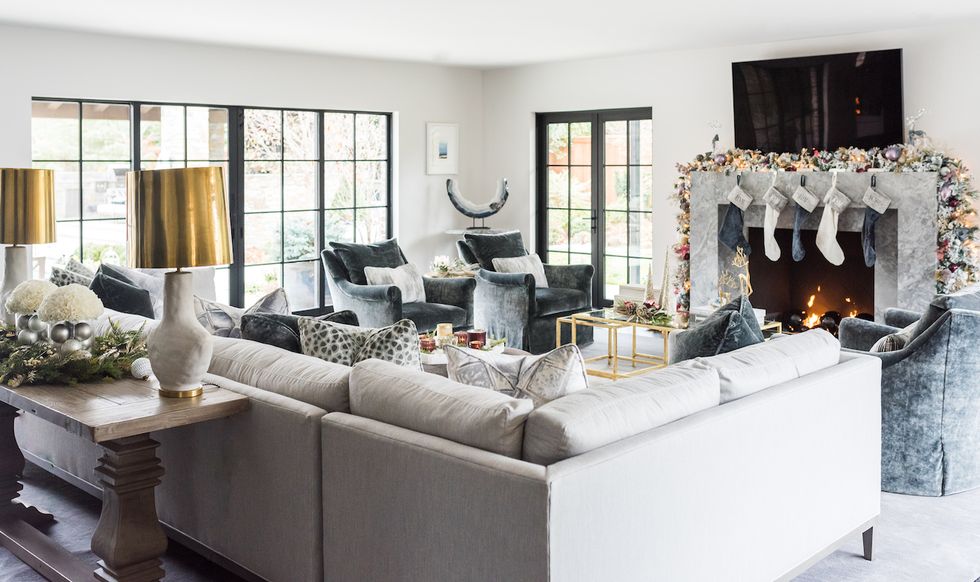 This living room decor has timeless neutrals all around, which makes it perfect for this holiday season. Silver ornaments and floral arrangements complete the set. This one was designed by Mel Bean Interiors and architecture by Bailey Austin Design.
Snowflake Touch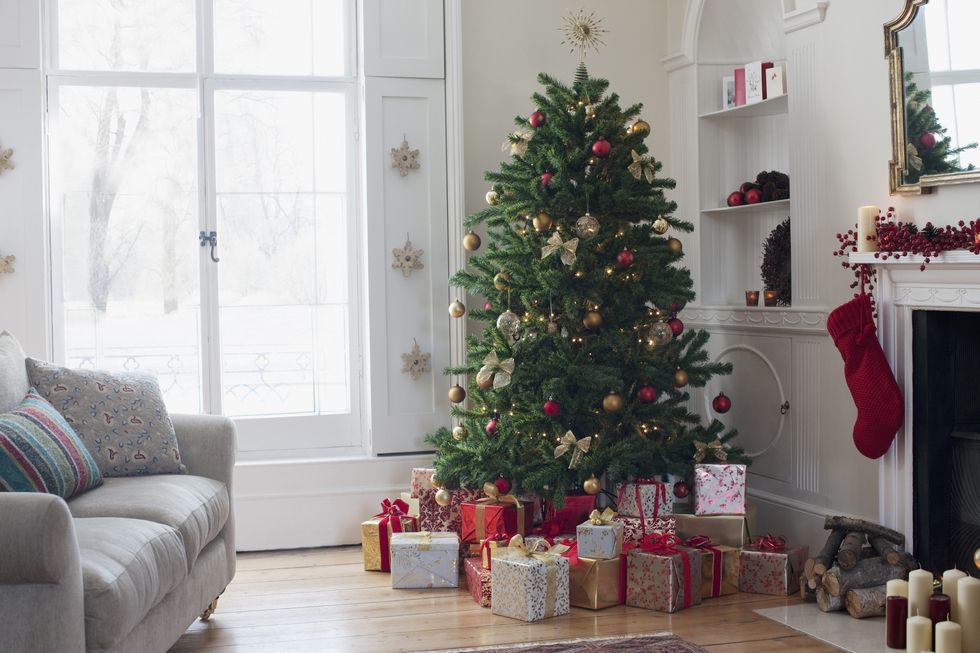 Although all eyes should be on the decoration of your Christmas tree, the truth is that it might be a good idea to bring some attention to your windows. And why not some snowflakes on the window, to complete the Christmas decor.
Home Decor Stockings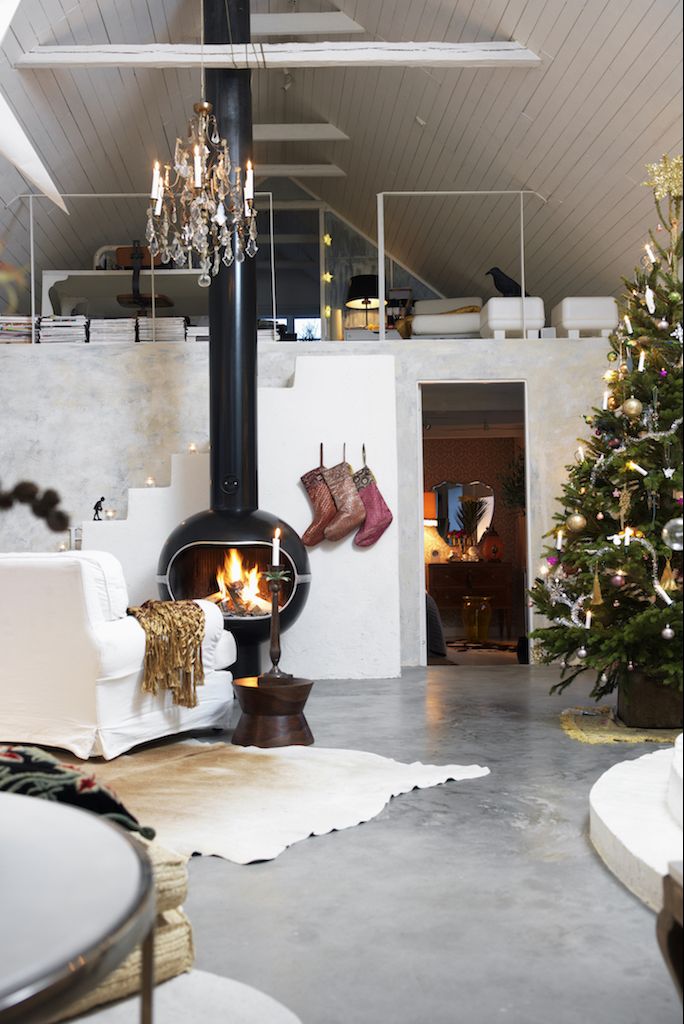 Such a modern fireplace for such modern home decor! This year's holiday season, complete your Christmas set with some stockings. They serve very well as cute wall decor.
Cross Season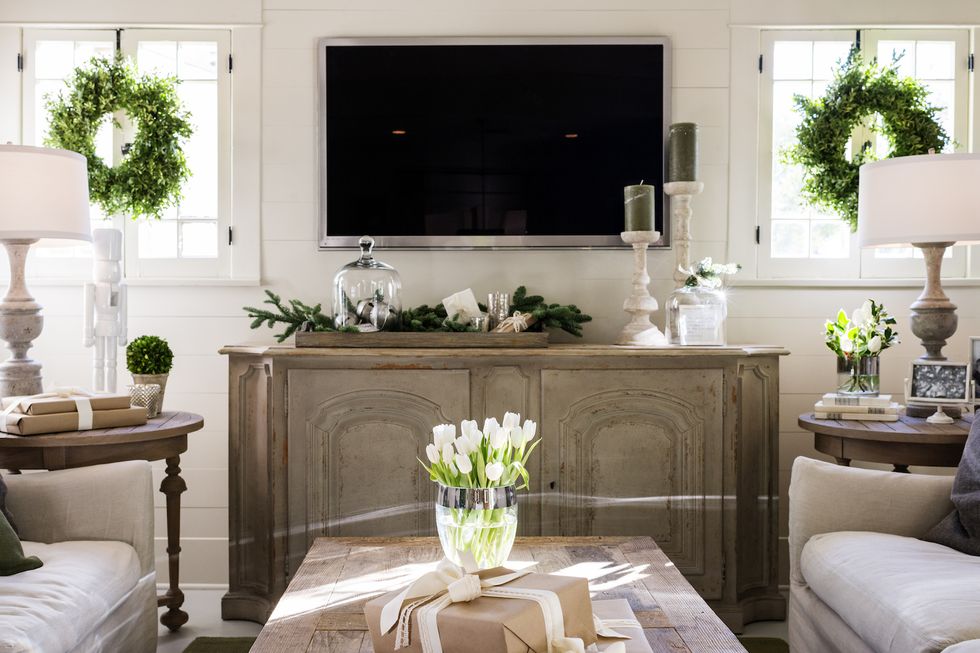 It is possible to mix up the summer decor and Christmas decor, here you have the proof. This is a ray of sunshine inspired living room that is also holiday festive.
Natural Holiday Season Decor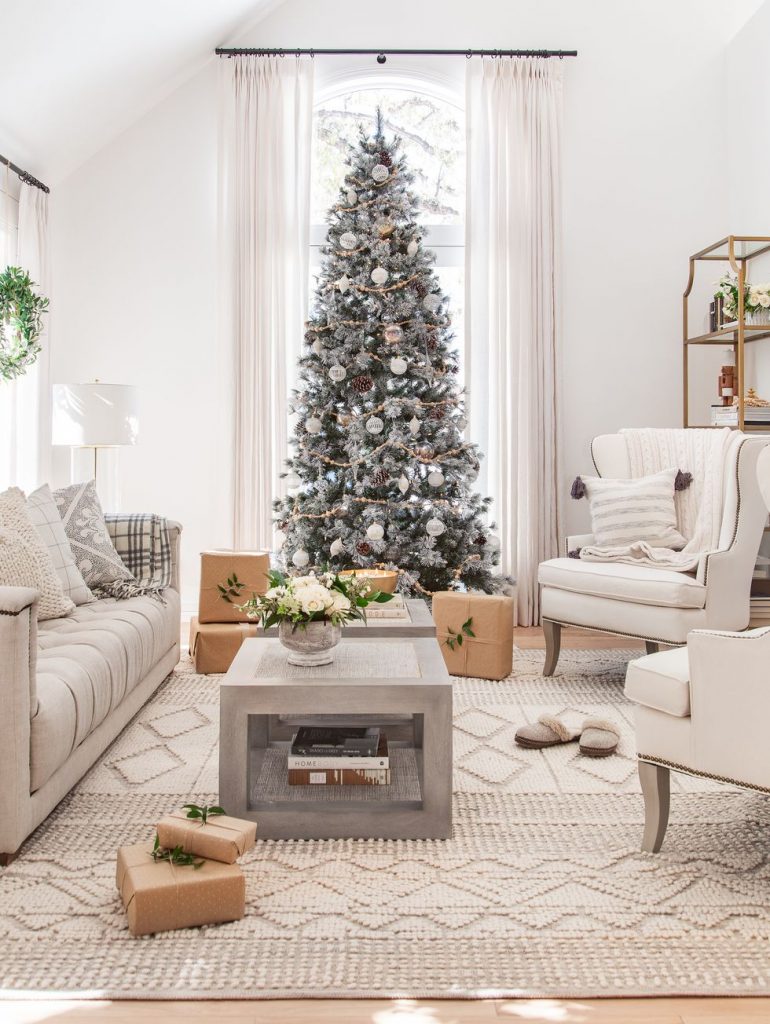 Let us bring some Christmas wonderland vibe to your living room this year. Add natural elements, natural colors, natural decor and this will be the result of your choices! Mother Nature approved!
Hommés Studio Inspiration
Luminous Suspension Lamp, by Hommés Studio, can be the perfect choice for your Christmas lighting. Such a modern unique chandelier that brings the 30's vibes.
Wintry Mix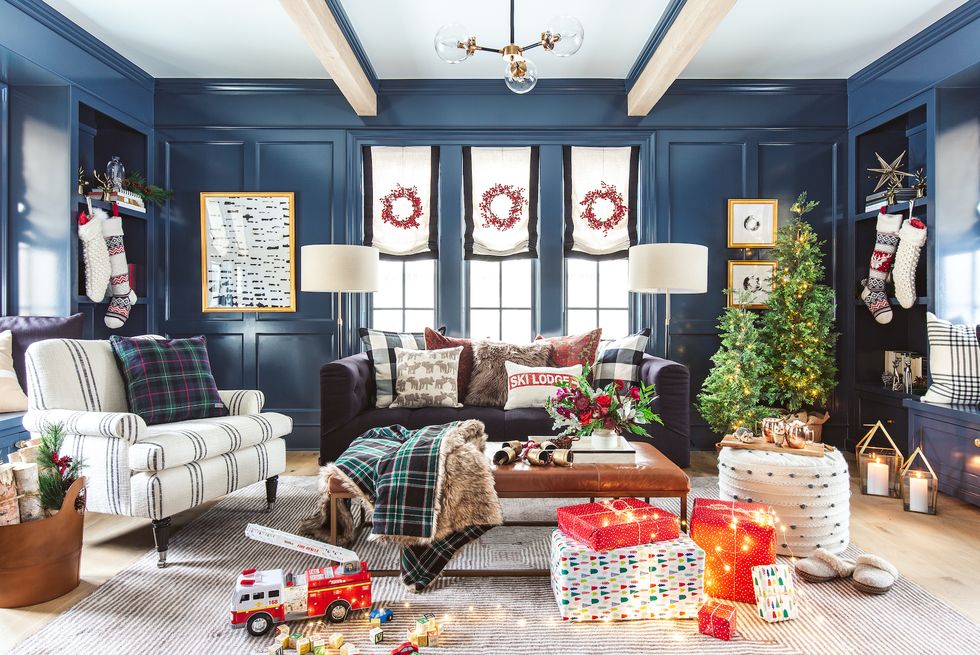 We can say that this a complete Christmas set, everything included. Christmas Tree, lights, stockings, comfort, and love!
Mixed Metallics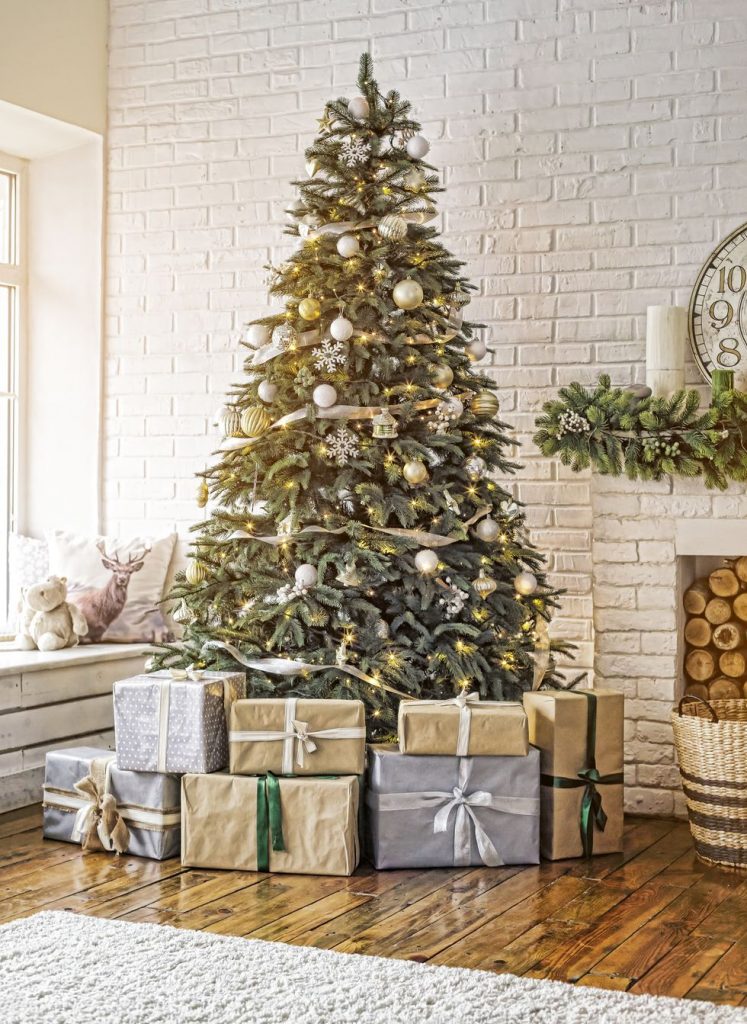 Silver and gold are the perfect combos for your Christmas Living Room decor! These two tones can bring to your home sophistication and class, they're definitely a trend for this year.
Marvelous Mantel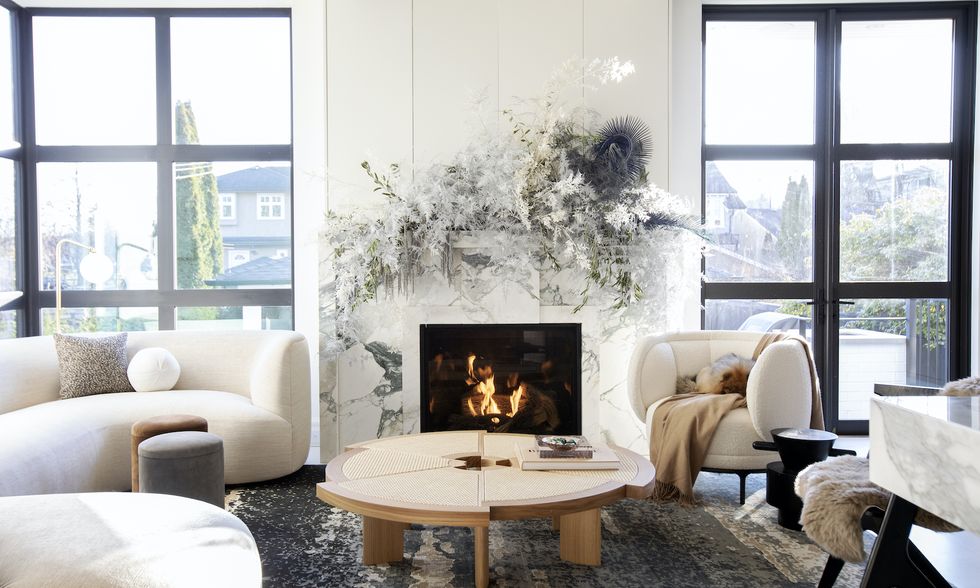 The interior designer Gillian Segal made a statement by dressing up her fireplace, this only to give Santa a warm and comfortable welcome.
New Trend: Blue Christmas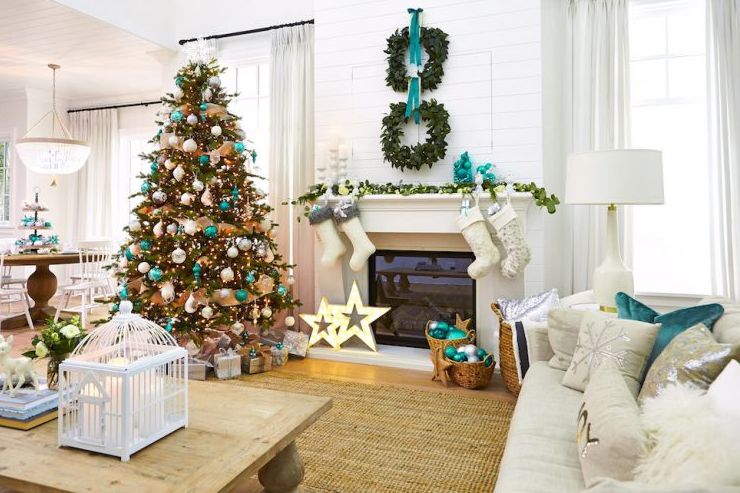 A whole new trend for your Christmas Living Room decor! Try to be different with some blue tones and refresh your home decor for this holiday season.
Merry Christmas From the Hommés Studio Team!