Unconventional dining room projects are the ultimate choice for those who had enough with those dull dining room designs that all look alike.
Instead of playing it safe when it comes to furniture pieces, why not invest in some daring, luxurious, artistic-looking pieces that will make your dining room project stand out from all the rest?
All over the world, people gather their loved ones and create memorable moments around dining tables. So, shouldn't they be special? The same goes for the dining chair they're seating in, and the chandelier that shines a light on them. Instead of having them look the same as in another house, why not have them reflect its owner's daring, vibrant personality?
Keep reading to discover 5 stunning furniture pieces that will help you design the perfect unconventional dining room project, one that will be like no other:

1. The dining table is one of the most important pieces when designing an unconventional dining room project.
The Billie dining table features a striking attitude with sculptural shapes. Created in daring materials, this dining table promises to steal the show.
A panda marble tabletop and colarito red feet are embraced by elegant polished gold brass rings.
It's, without a doubt, a luxury choice for a dining room project.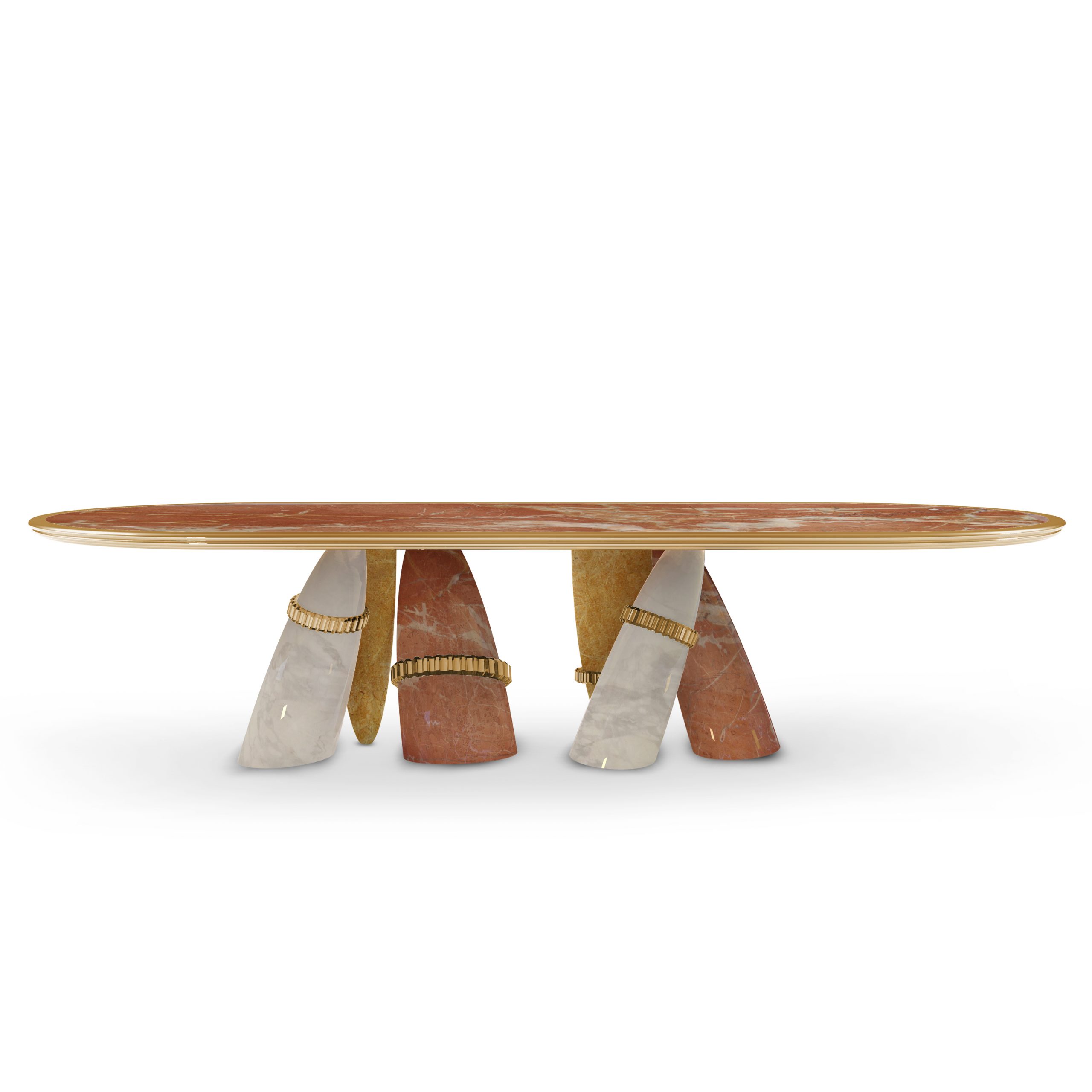 2. Joanne chair materializes a bold dining chair, that gets its inspiration from the mid-century style.
This design piece has a gold plated stainless steel structure and features a suede seat and black leather back.
A designer dining chair that will enhance any space and help design a modern, unconventional dining room project.
Guests will be dining in style with this dining chair. Paired with the right furniture and decor pieces, it will create a space like no other.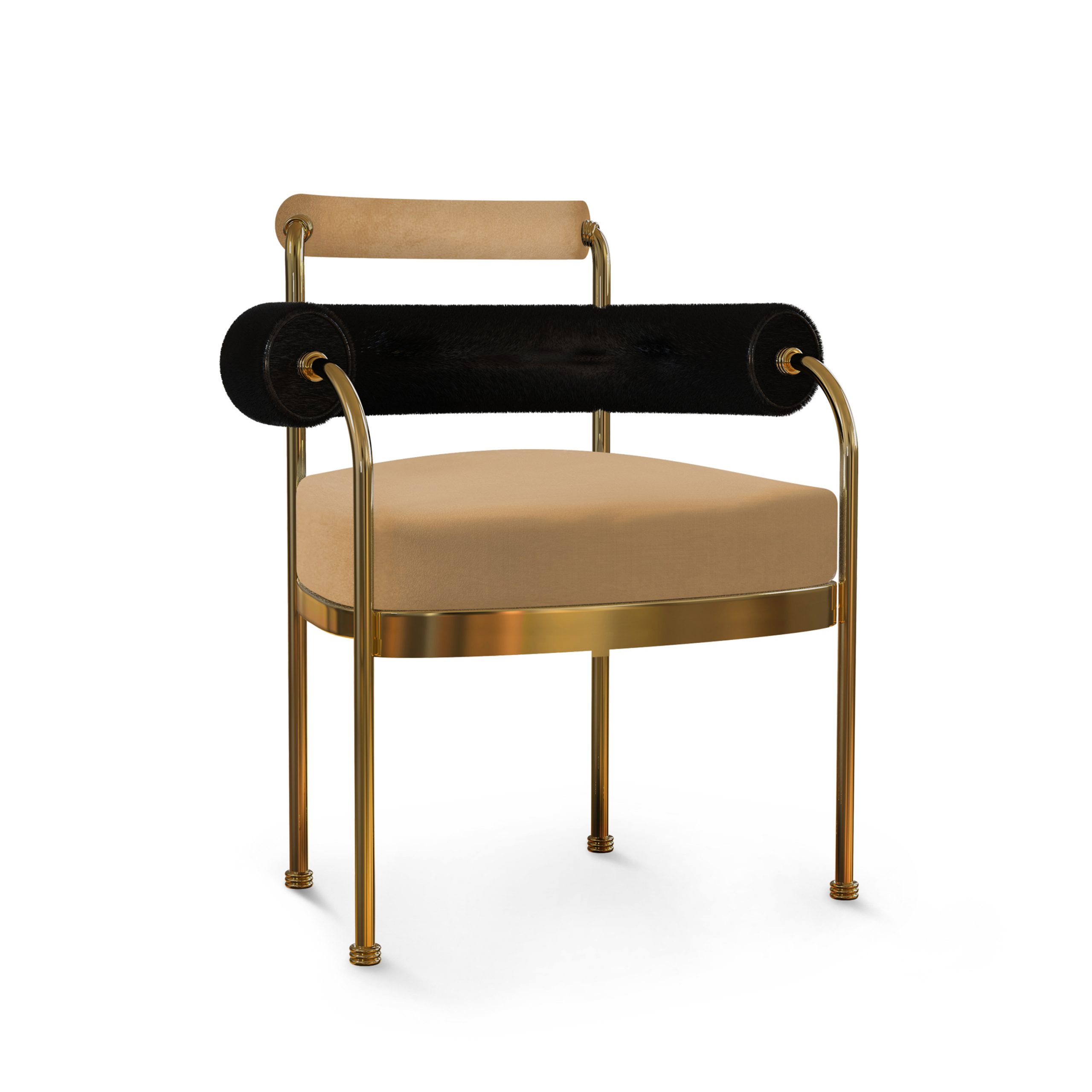 3. Mystic chandelier features a unique selection of lampshades with different shapes.
This bold design embodies an explosion of beauty and creativity.
It's a truly unique, unconventional chandelier that promises to impress and incentive compliments from everyone that sits below its light.
Made of an aged brass structure and lacquered lampshades, this is definitely a statement piece for any contemporary living area.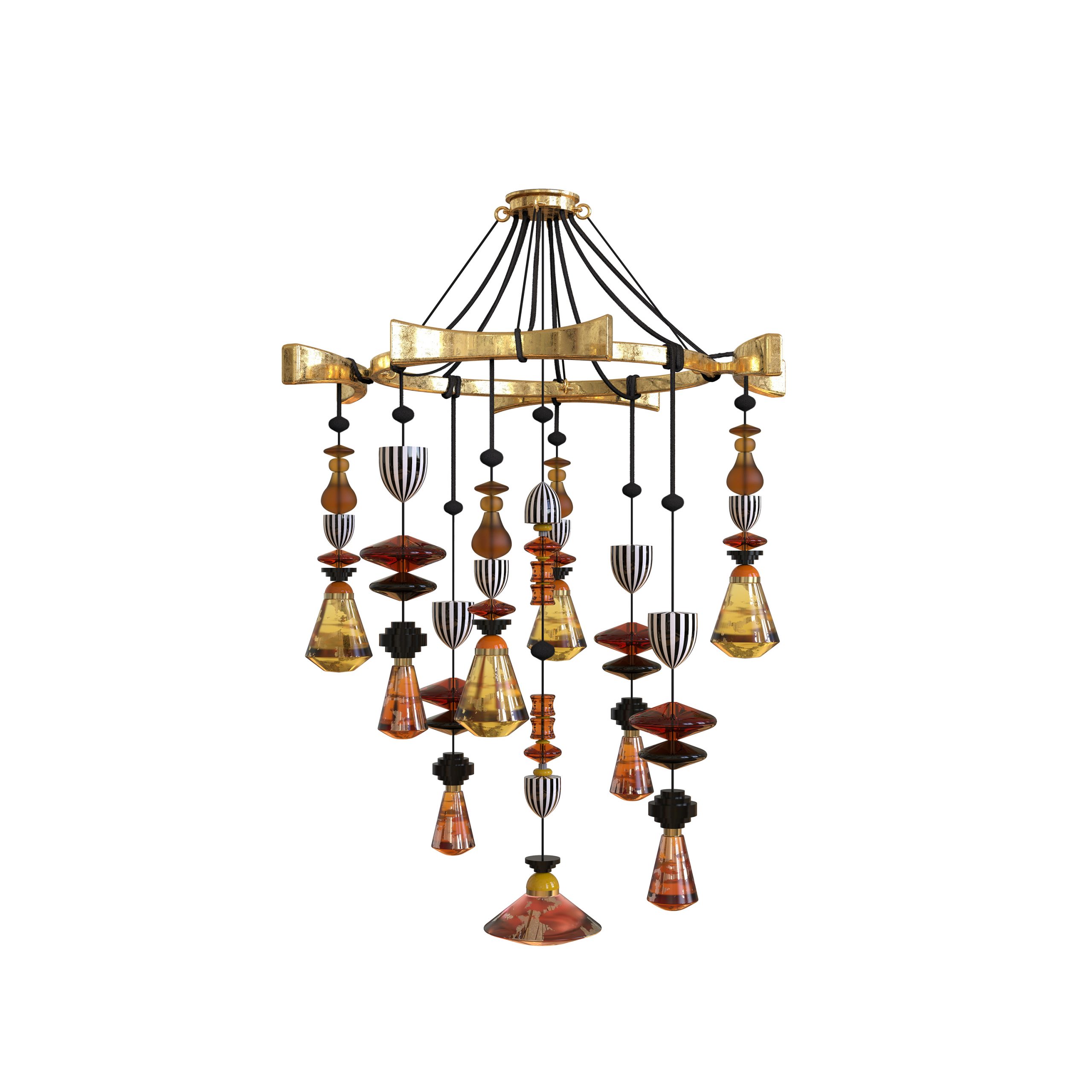 4. Babar Sideboardwas inspired by the Memphis style.
It features an Onyx Pink marble top, Nero Marquina marble cubic feet and a gold brass base.
This sideboard promises to add sophistication to any modern interior design project. This is another unconventional furniture piece that would contribute to its uniqueness.
This sideboard brings together unusual shapes and the finest selection of marble stones, making it perfect for unconventional dining room projects.
5. Last but not least, here's a must-have decor piece that will add personality and make any dining room stand out immediately.
Combo rugcelebrates a powerful combination of materials and shapes. An abstract smooth leather design that becomes the perfect choice for a modern living room.
Crafted by the wisest hands, this rug features a versatile and innovative design reflected in its patchwork.
This modern rug can be the protagonist of your next Interior Design project.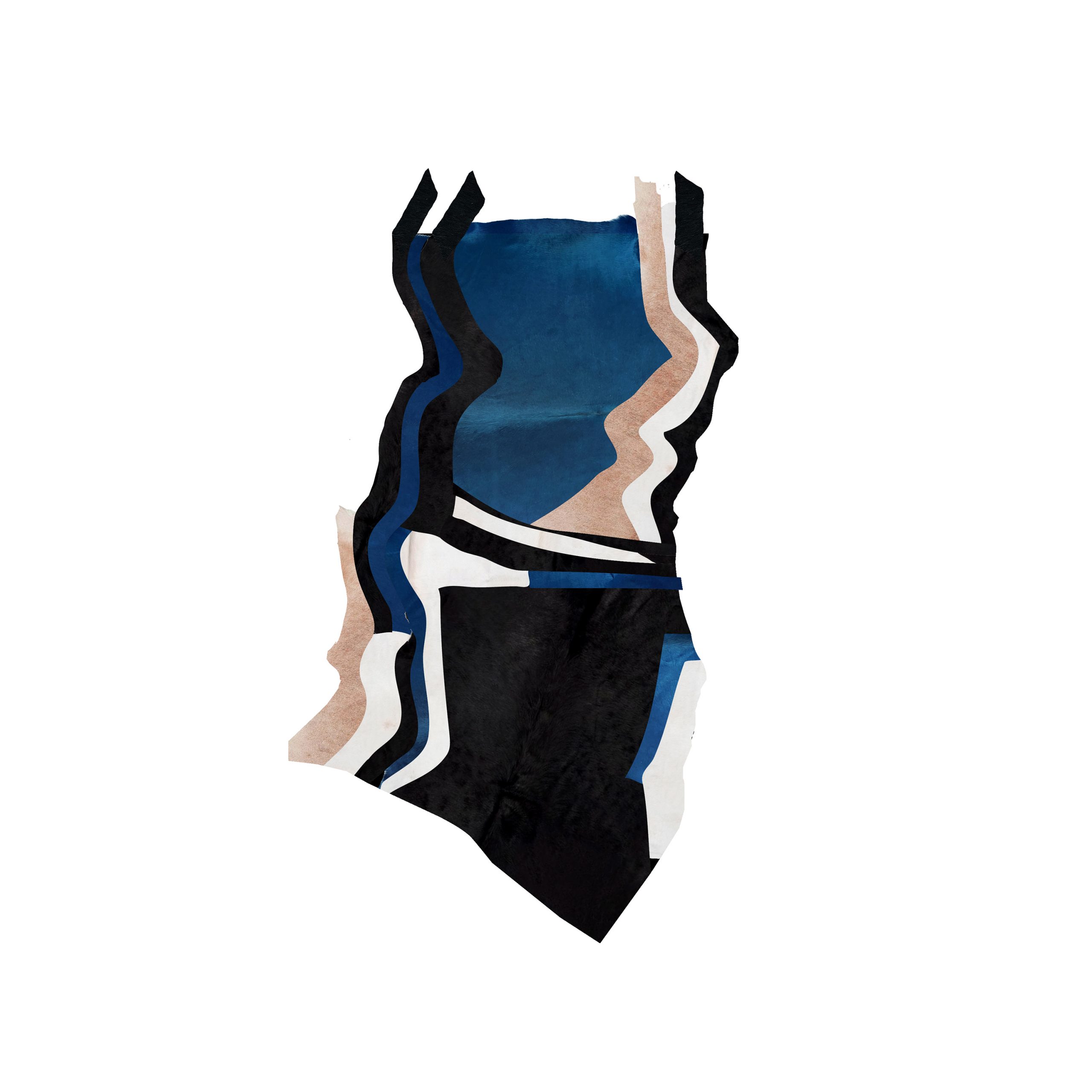 We really hope you liked our article. Feel free to pin all the images to your favorite Pinterest board or to print it and use it on your projects' mood boards. You can also visit our Pinterest boards in order to get more inspirations.
Get more ideas for your projects and find functional, stylish, and sizable lighting and furniture choices: