This winter, bring the outdoors inside – with Winter Garden Living Area. 
Let natural light invade your living room and enhance it with sculptural furniture pieces. Add plants to every nook or be bolder and design a vertical garden. Use natural materials – wood, steel, stone, and leather. Don't be afraid to try a tropical flair.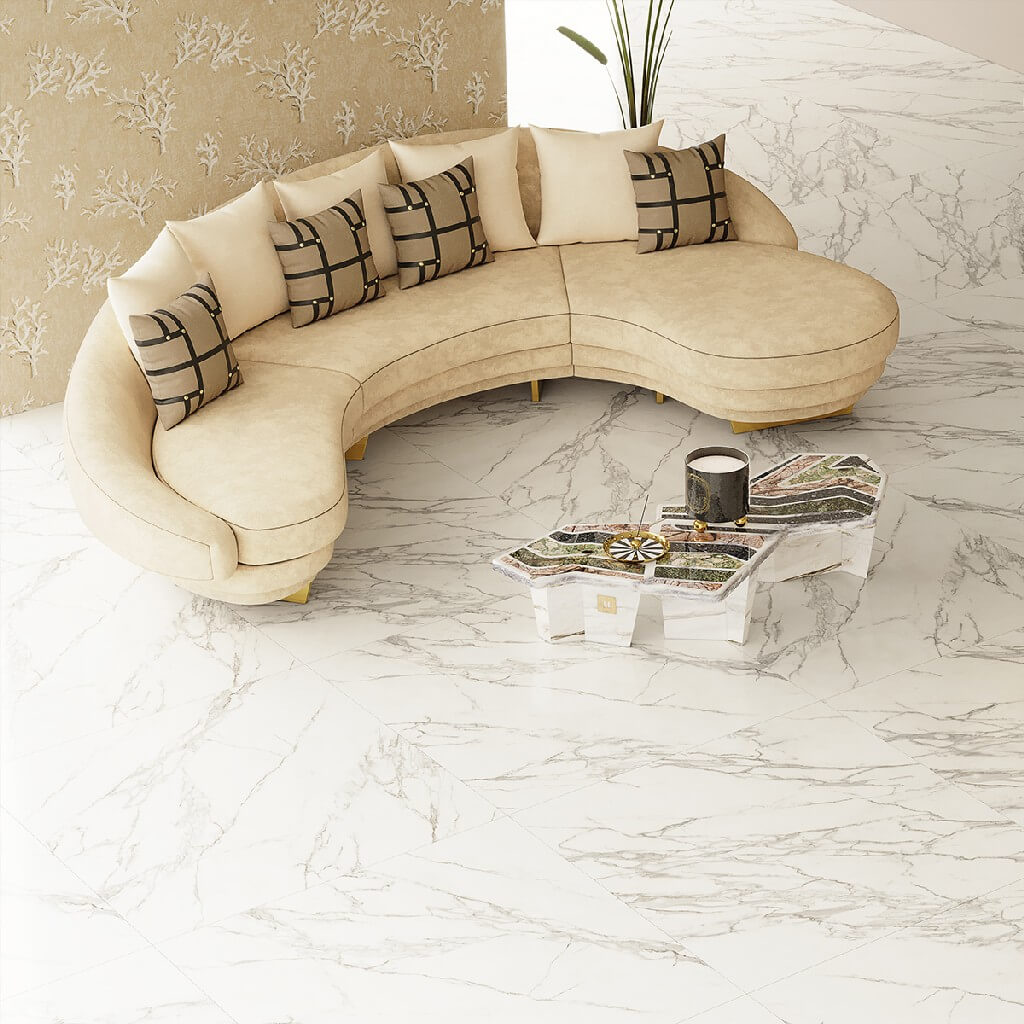 Make the living room a refuge – turn it into the place you visualize when you meditate, embrace comfort and lean into mindfulness in your modern living room.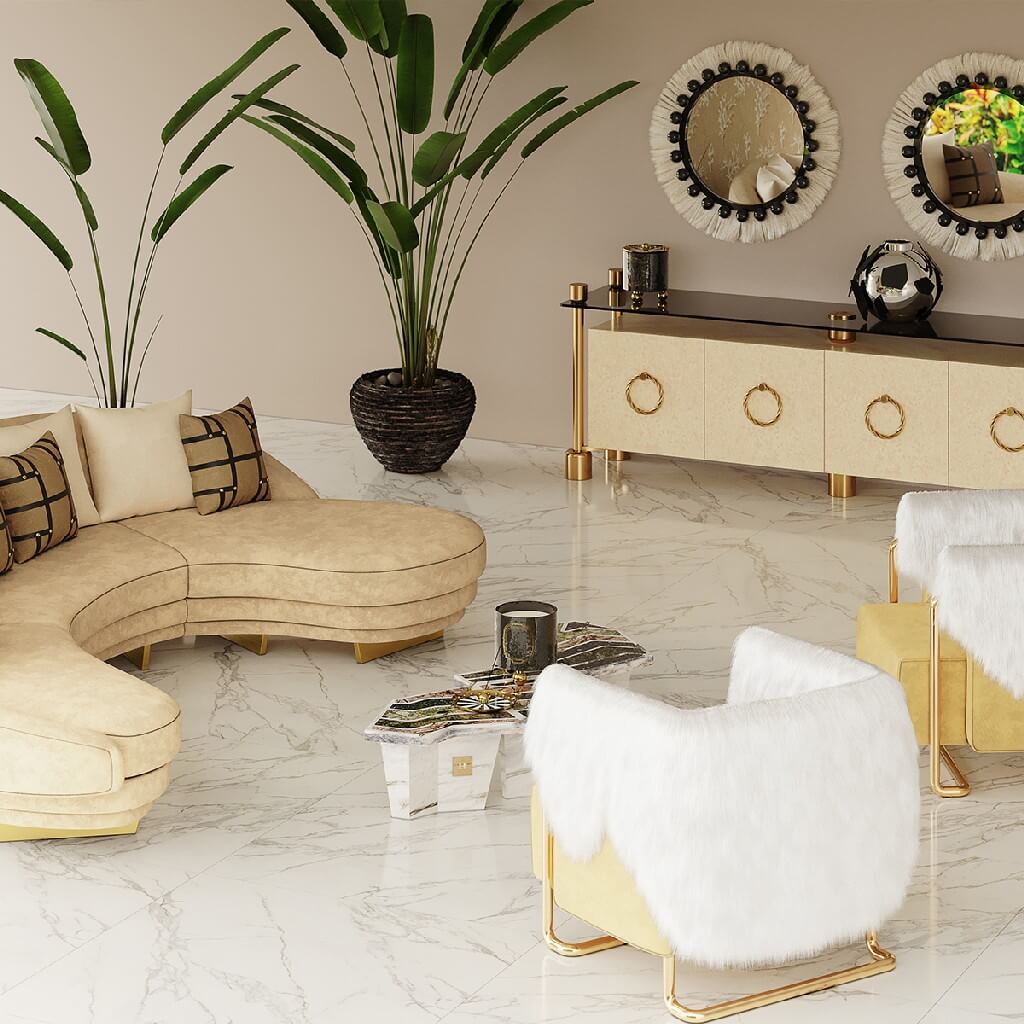 HOMMÉS Studio Products
Giulia Sofa is a mid-century style sofa. This luxury sofa promises to be the absolute protagonist of a living room project. Its mid-century modern inspirations are reflected in its shapes, revealing an eclectic and luxurious lifestyle.
Max Armchair is a mid-century style armchair. This armchair brings details from the old days to contemporary design. Its shape and exquisite materials make it an outstanding accent armchair.
Utah Center Table owns a contemporary vibe. An unusual coffee table inspired by the peculiar shapes of the Moab pools in the Utah Desert. This nature-inspired coffee table was designed to be the ultimate item of an outstanding living area.
Ibiza is an eye-catching wall mirror perfect for a modern design decor. The hanging mirror is inspired by the raw and timeless textures of the tribes' decorations, jewels, and artistic elements.
This decorative round mirror is made of lacquered wood in the structure and ornamented with natural fiber. 
Rebus Sideboard is a fusion of two historical design styles: Mid Century and Art Deco. This living area sideboard was inspired by the glamour of the 20s and the unique vibes of the 50s.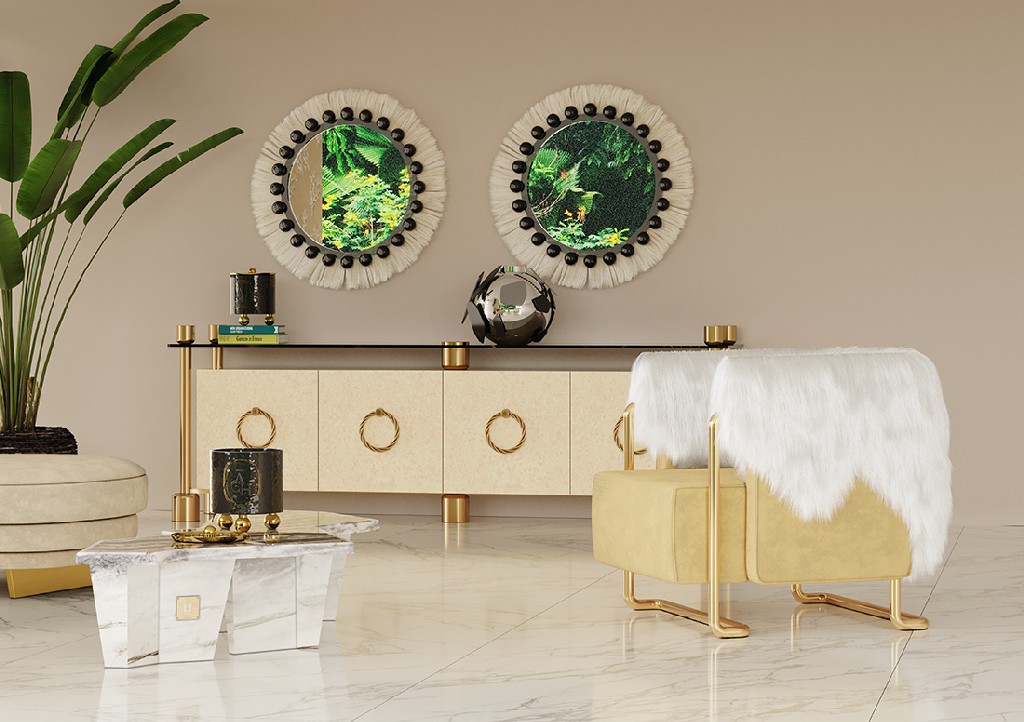 ACH Collection Products
Download the Hommés Studio catalog and discover furniture, lighting, and home accessories to design a modern and sculptural interior. Pay a visit to ACH Collection website as well and discover high-end homeware and pet accessories for a wholesome modern lifestyle.