Studio Rick Joy is the brain of Tennyson 205, a five-story apartment that was built in Mexico City. Now it's time for you to know him!
Studio Rick Joy has built Tennyson 205 in one of the most important neighborhoods in Mexico City. This apartment is what I called an apartment therapy and you'll understand why.

This neighborhood is replete with high-end mall and restaurants, amazing parks, but also full of art with the best museums and galleries.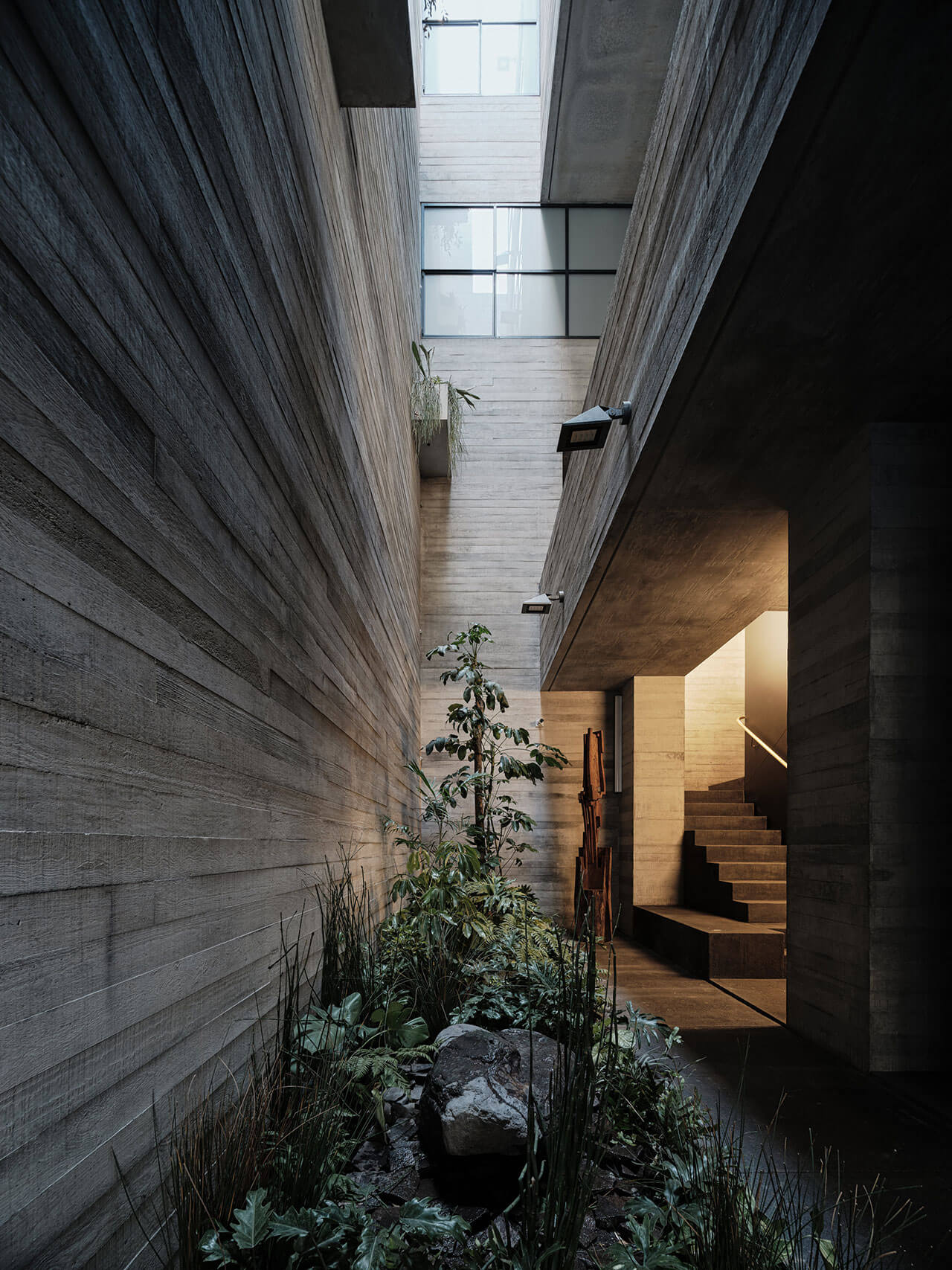 As I said before, this apartment is likely to be something such as apartment therapy. Because it has a series of details, of specifications that we need to take a look. For example, this project espouses a sculpturally refined and brutalist rigour.
In which sets him apart from the modernism and Spanish colonial revival buildings. So it's possible to say that Studio Rick Joy had all figure it out.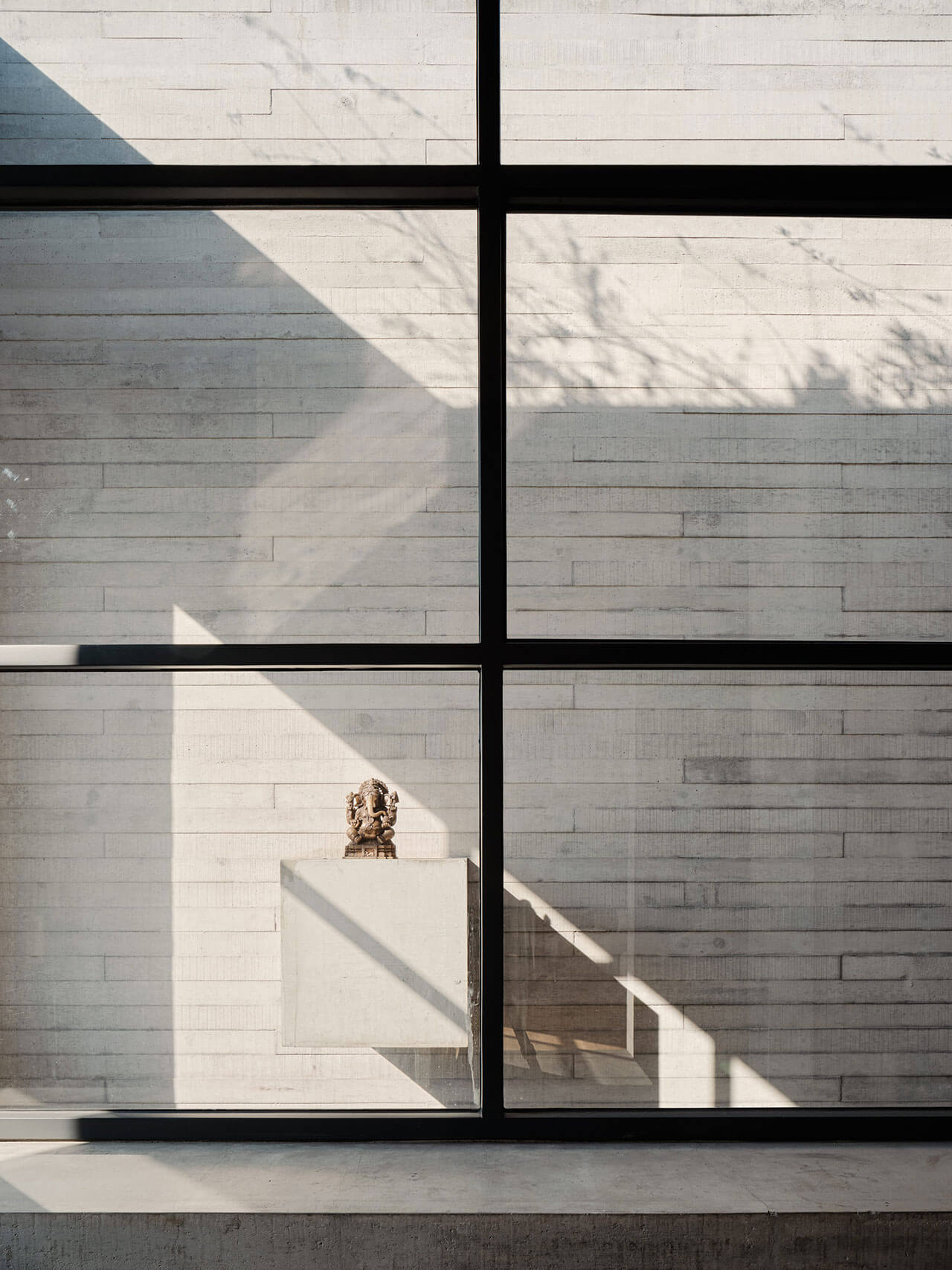 This amazing residence is hemmed in on three sides and It also has two-unit residence that features three landscaped courtyards. This happens to bring up the natural light during the day. As he does that it's like a soft touch to the minimalist interiors.
This residence is made with reinforced cast-in-place concrete, that way is the perfect choice for earthquake-prone Mexico City.
The outside blends out with the inside, in terms of colors and materials. We can see here that the Studio Rick Joy did the perfect combination.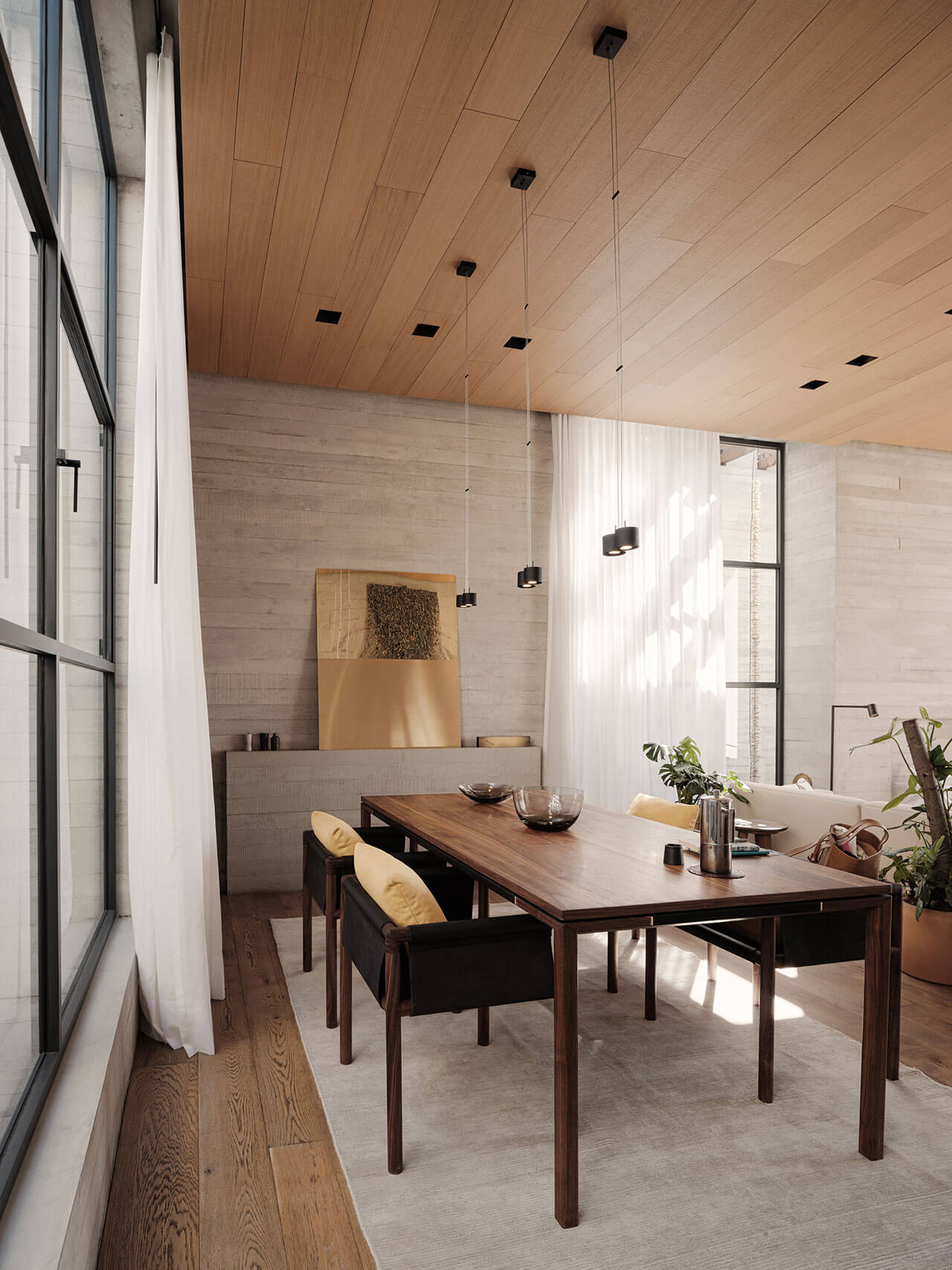 The natural light is simply amazing, the decoration is modern and classic at the same time. We can see a touch of luxury in a space full of class, of elegance.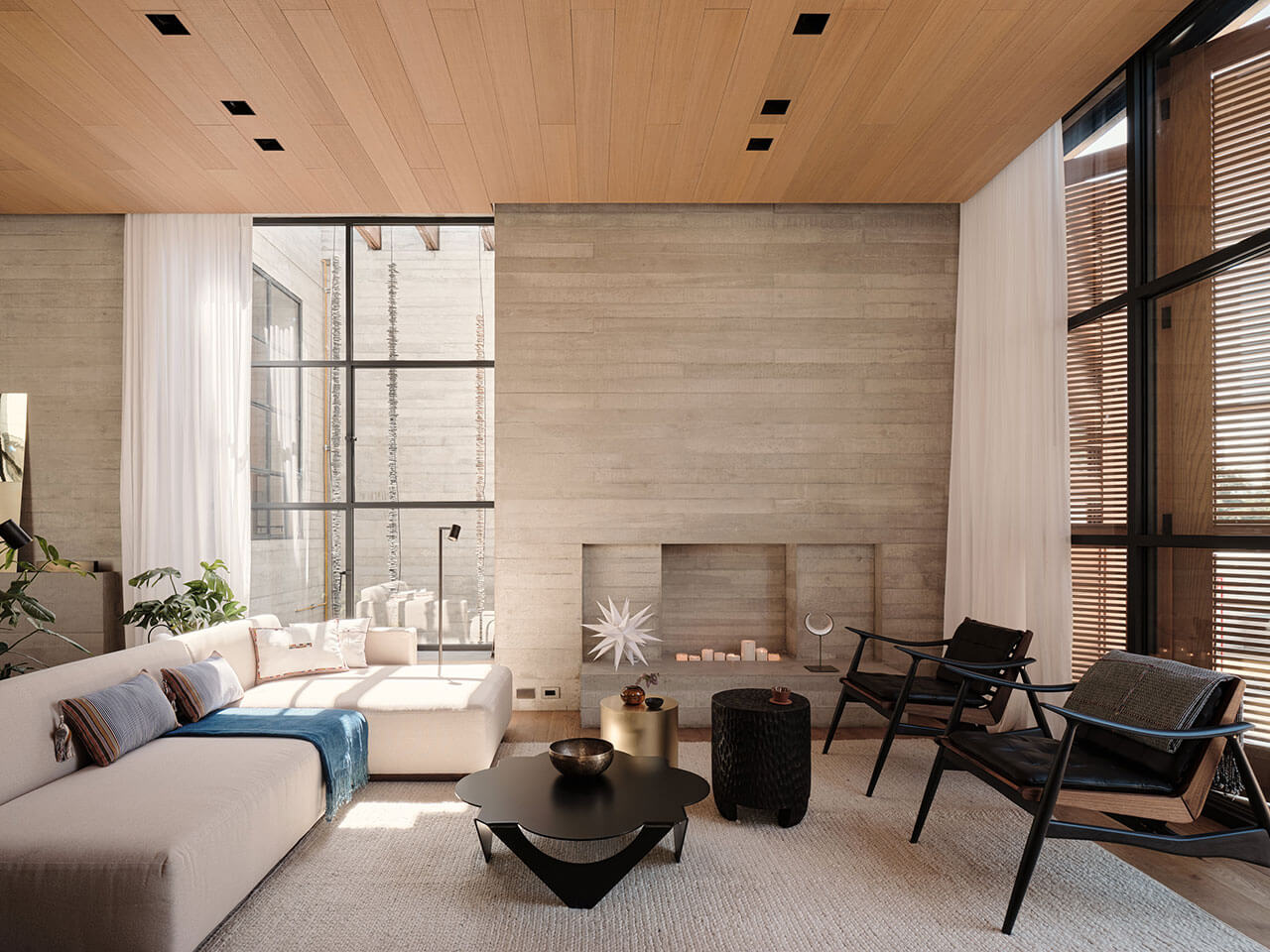 Side by side with an elegant dining room, a wide living room! The place where you'll will spend an amazing time and being the most comfortable.
You must enjoy the interior design of this magical place!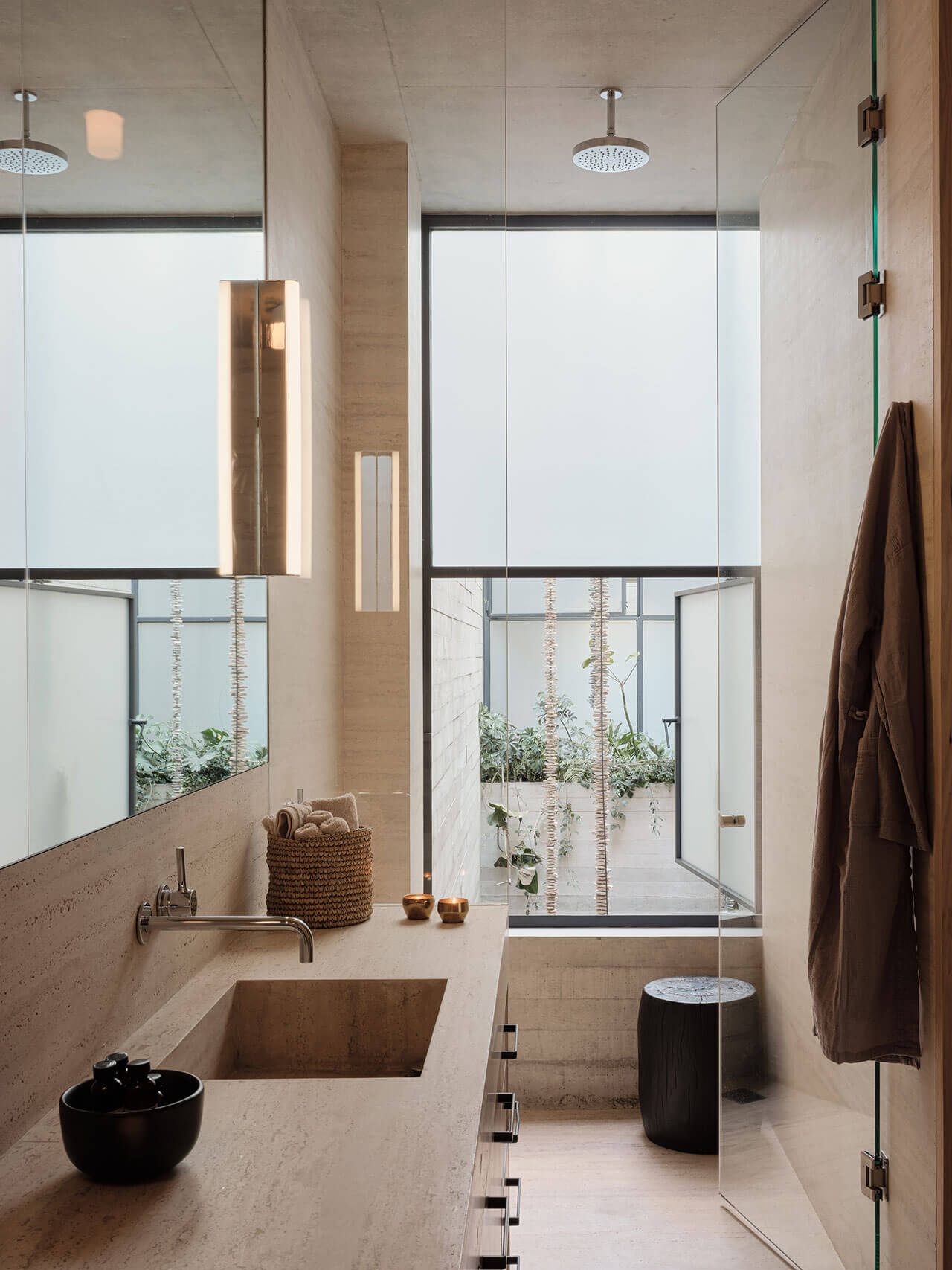 Both apartments share a minimalist art and the contemporary sophistication. Important to say that the craftsmanship is also a sublime detail that is present in the kitchen and in the bathroom. An example is the bronze hardware and leather pulls and tactile artworks.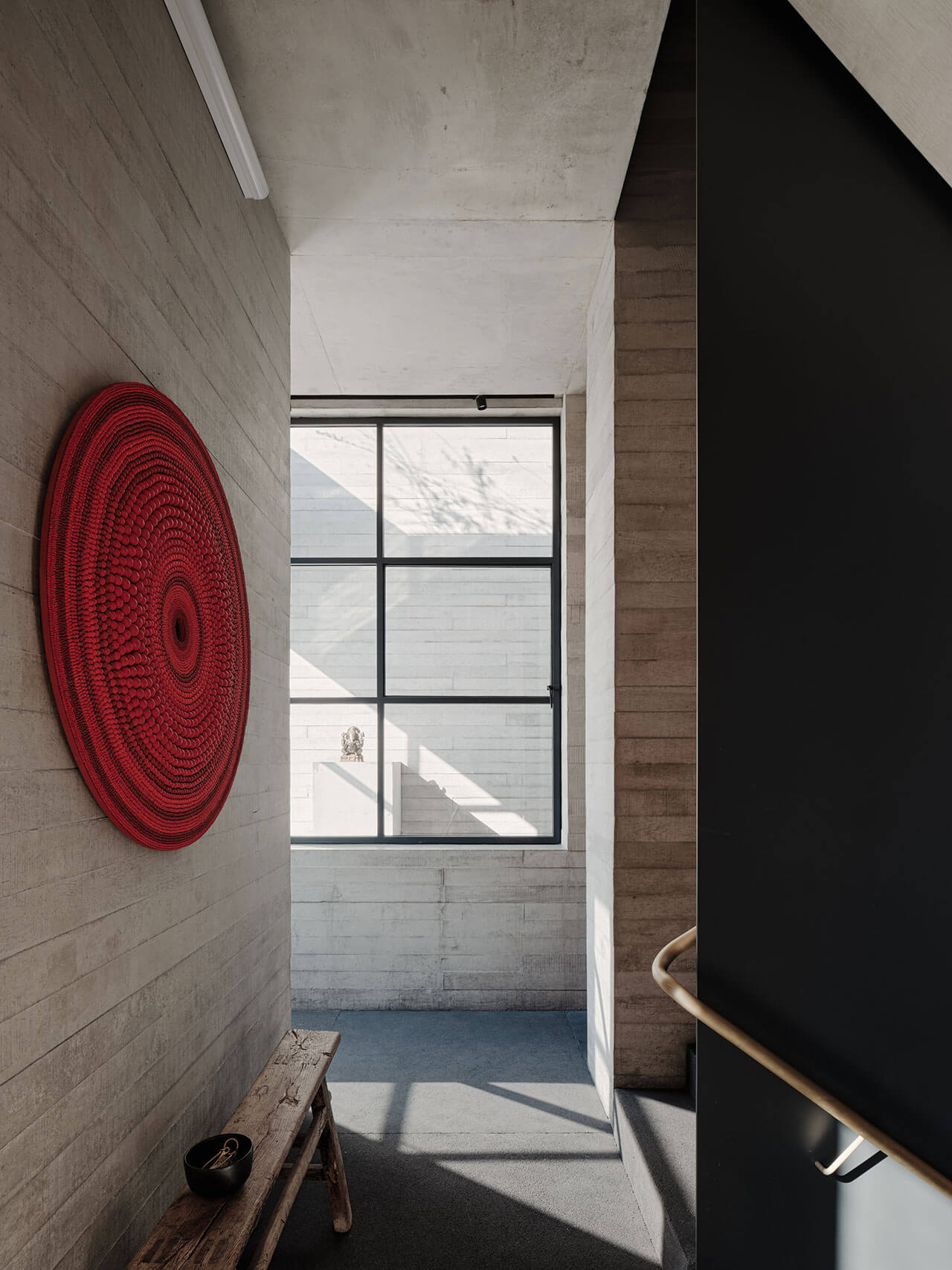 Studio Rick Joy choose the furniture with modern pieces and textiles in the colors cream and blue. Once again with help of natural light it can evoke a contemplative ambience.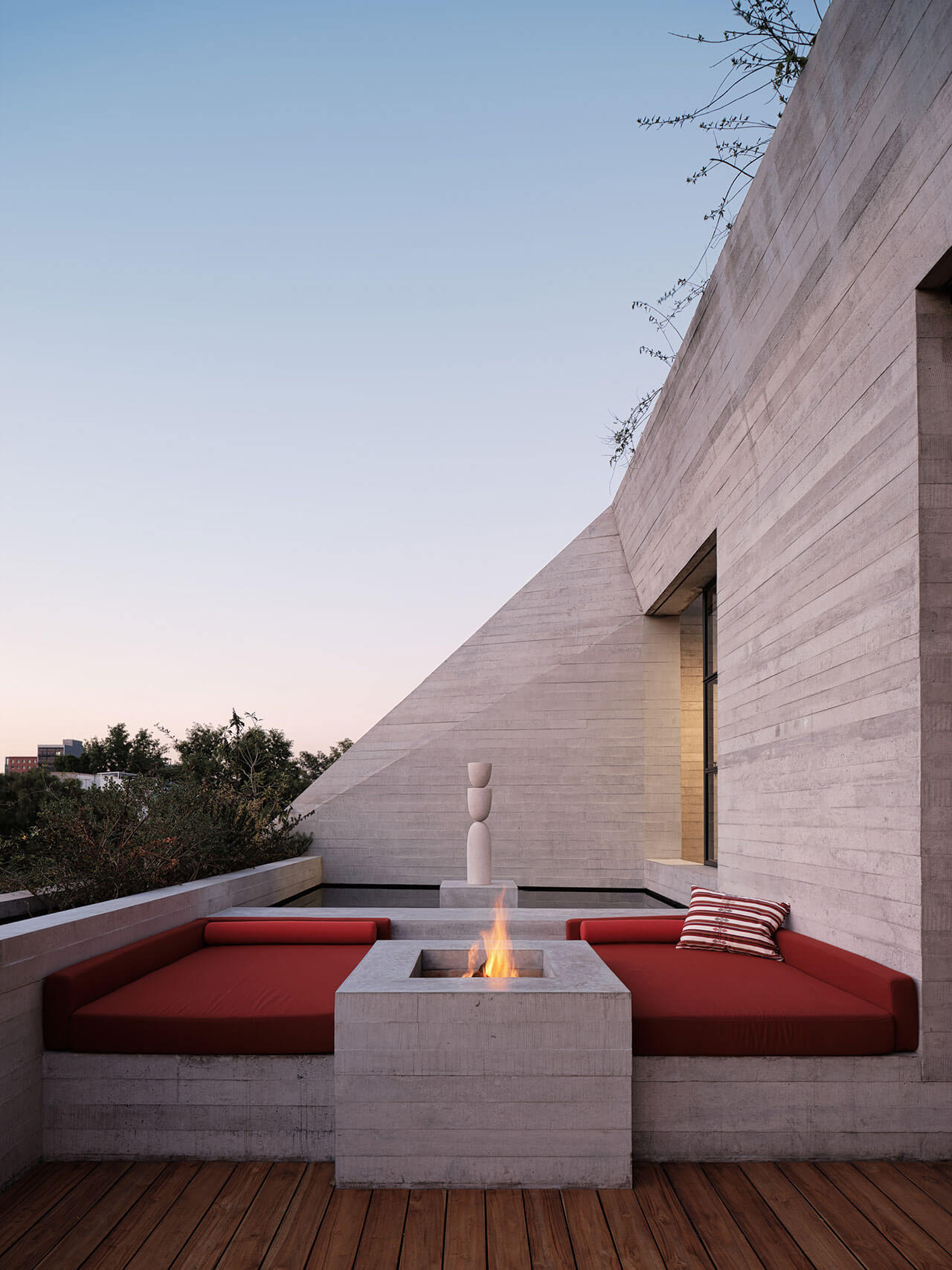 Last, but not least the double height patio overlooking the street! Another wide space where you can read, rest and be with your friends and family. Enjoy the amazing view!