Elle Decor called rounded furniture one of the hottest design trends for 2020.
"The 80's are having a big comeback right now, and while most of the trends from that era are hard to swallow, the tubular forms we're seeing in furniture harken back to that time and can be really fun and modern if done tastefully." — Christine Markatos Lowe of Markatos Design, told them.
From circular swivel chairs to curvy sofas, this season is all about embracing a more shapely design aesthetic. Truth is, it even makes us feel better. Keep reading to find out why.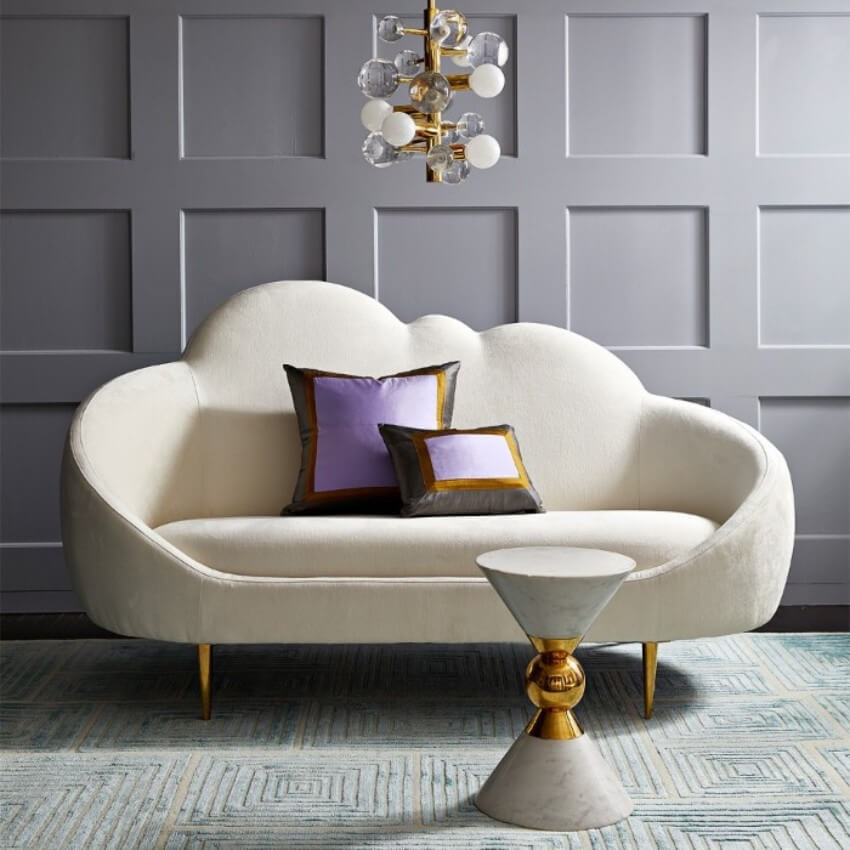 Consider this study by Sibel Dazkir and Marilyn Read, which has compared the effects of curvilinear (rounded) and rectilinear (straight-edged) furniture on people's emotions.
Over one-hundred undergrad participants viewed four computer-generated room interiors via an online survey, and provided ratings about how each one made them feel in terms of pleasure (e.g. how happy, hopeful).
Two of the rooms contained curvy, rounded furniture arranged in two different ways, whilst in the other two rooms, all the furniture had straight edges and sharp angles, arranged in the same two different formations.
Overall, the participants rated the rooms negatively because they found them boring due to their simplistic form and lack of colour.
Remarkably, the two room versions full of curvilinear furniture provoked significantly higher pleasure ratings from the participants.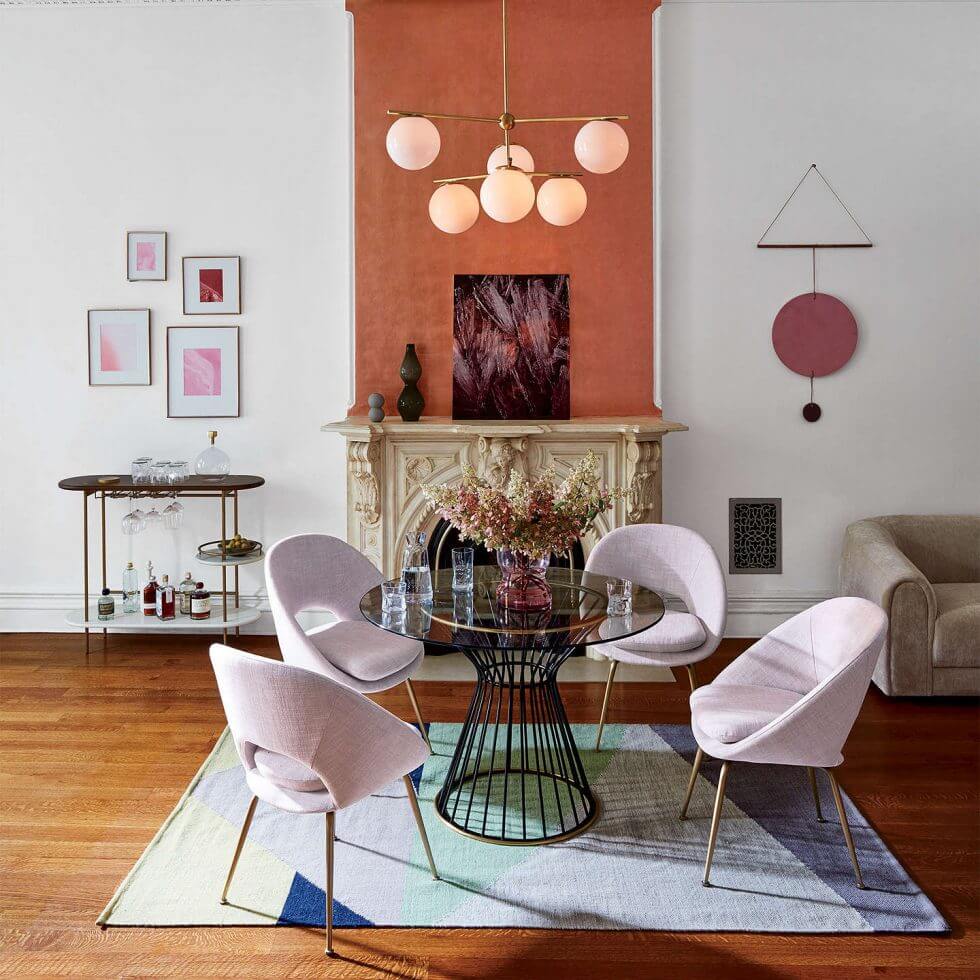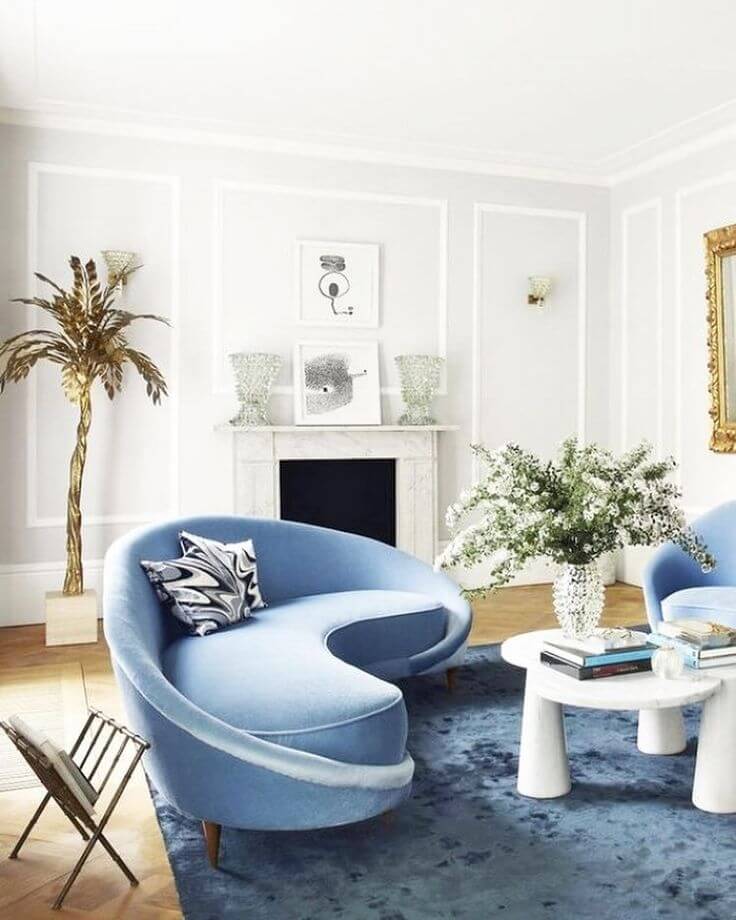 Why include Rounded-edge Furniture in your Interior Design Projects?
1. They add softness.
Contrast is key to creating harmonious spaces.
Rounded-edge furniture can make a room stand out by softening harsh corners and offsetting straight lines.
2. They're functional sculptures.
Furnishings with more-elaborate curves do double duty as pieces of art.
3. Can be a room's focal point.
Larger pieces such as curved sectionals require lots of room to breathe — making them ideal statement-making centerpieces.
Place them in the middle of a room, surrounded by supporting and elevating accents.
4. They create easy flow.
In tight spaces and small rooms, curved furnishings can help open things up.
Try a sleek demilune table in a petite entryway, or a round ottoman in place of a sharp-edged coffee table.

We really hope you liked our article. Feel free to pin all the images to your favorite Pinterest board or to print it and use it on your projects' mood boards.
You can also visit our Pinterest boards in order to get more inspirations.