A coffee table is an essential part of any living room or lounge. Together with a sofa or armchairs, it provides a relaxation and tranquillity zone for all the residents. The character of the interior slightly imposes the style in which the table should be. But maybe sometimes it is worth to go a little crazy and choose a modern table for a classic sofa?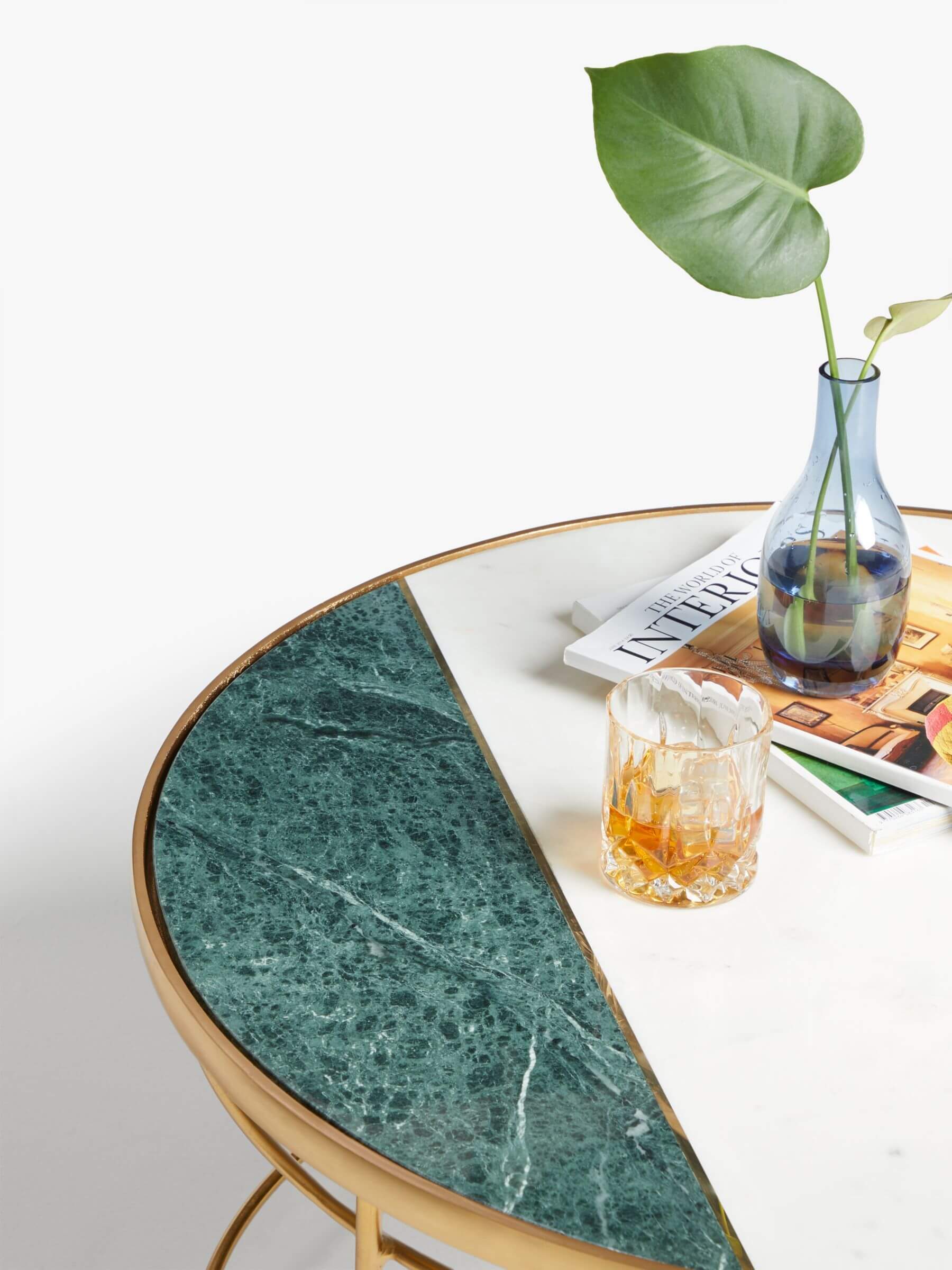 How to choose the perfect coffee table?
To choose the perfect coffee table for your living room, you must first define its role and consider the needs of the residents of the house. This will allow you to estimate what size to look for, whether you want the table to have a shelf for newspapers and books or whether you are looking for a simple solution.
If you need space to set up a tray with hot drinks or space for frames with pictures of your loved ones, a small table is enough. If you care about welcoming guests, choose a larger piece of furniture.
The coffee table is most often matched to the rest of the furniture in the living room so that it forms a coherent whole with them. This doesn't mean, however, that these elements have to have the same stylistic line.
It is also important to match the size of the table with other furniture and the size of the living room. Too big tables can completely dominate the space, while too small tables will die in the crowd of other furniture.

Which style to choose?
Depending on the style of the interior you can choose either a classic table or a piece of furniture with a more glamour design. Coffee tables can be also made from pallets or wooden blocks.
Scandinavian-style interiors are usually decorated with wooden blocks, which play the role of a full-value living room table. The wooden coffee table fits perfectly into both classic interiors and fashionable arrangements in boho, ethnic, and scandi style. Natural wood and its derivatives, such as rattan, bamboo, and veneer, are a universal raw material. Wood perfectly warms the interior and makes it feel cozier.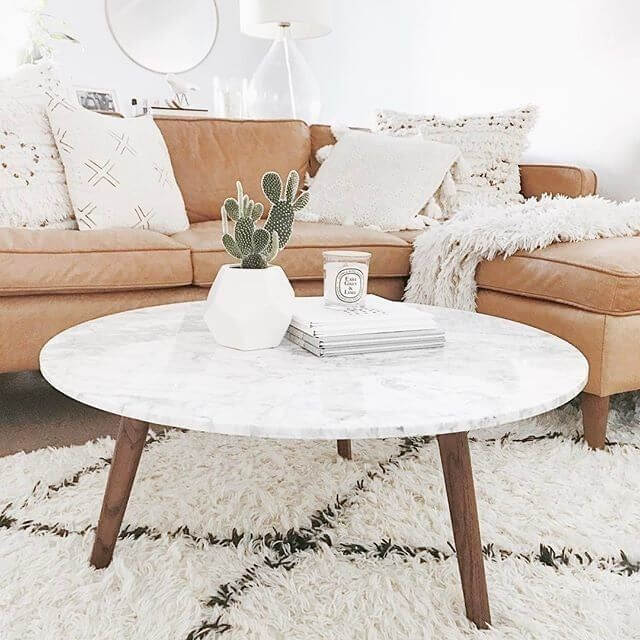 For delicate and subtle interiors you can choose a transparent modern table, which, remaining "unnoticed", will perform its function perfectly. In such rooms, small tables, especially those with sharp shapes, will look perfect. Those made of cold marble or glass will give the interior class and elegance.
The modern character of the living room will also be achieved through original forms such as wire and openwork bases, a combination of metal and glass, or the use of mirror tops.
When choosing a table for your living room, you can bet on the unique design, which will enrich the interior and give it a unique character. You can also go with simple forms, which will complete the interior design in the classic style, but without coming to the fore.
No products were found matching your selection.
You also need to decide whether you prefer a single table or a set of several tables, often connected. One-piece coffee tables will go well with a small sofa, while the sets will look great in large corner living rooms.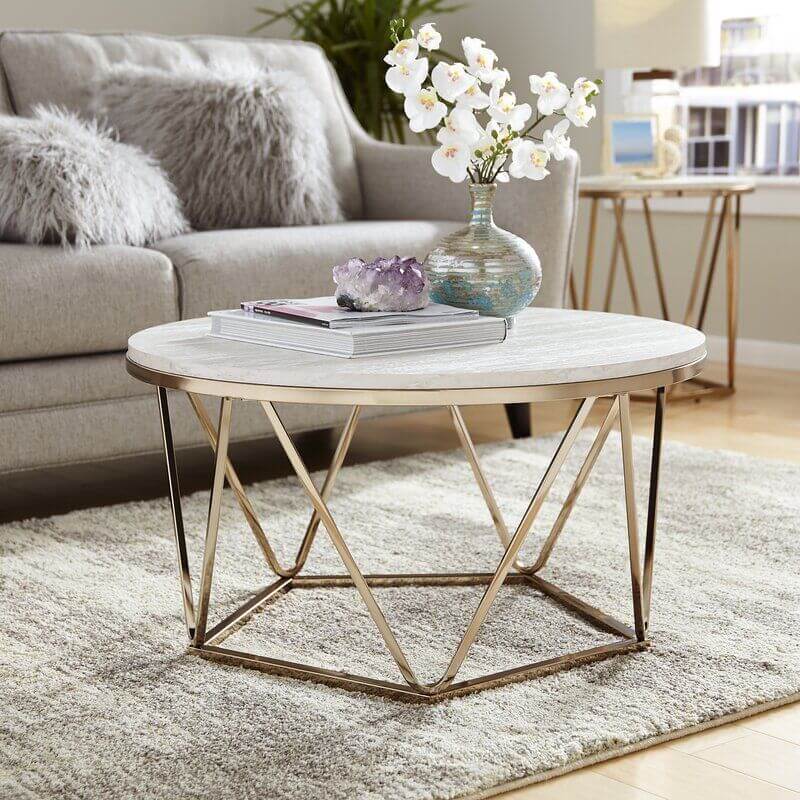 How to style your coffee table?
If you are planning to arrange your perfect coffee table, it is a very good idea to start the whole creative process from the tray. It usually serves as a basis for decoration. You can place various decorations and accessories on the tray, and the tray itself will serve as a so-called styling frame.
When choosing the right tray for a coffee table, you should make sure that it contrasts with the color of the tabletop, because it will make the arrangement more distinctive. You can put everything on the tray, from decorations to candles and flower bouquets.
A basket or a decorative bowl also looks great. It can even be a very minimalistic, bamboo basket or a more impressive bowl (preferably with some beautiful paintings on it). The basket or bowl will be perfect for such decorations as fresh fruit, dried flowers, or decorative pebbles.
You can also put your favorite newspapers, lanterns, or plants on the table. However, as the name suggests, this is a coffee table, so remember to leave some free space. After all, the table is to serve you as a stand for any drinks or books that you are reading at the moment.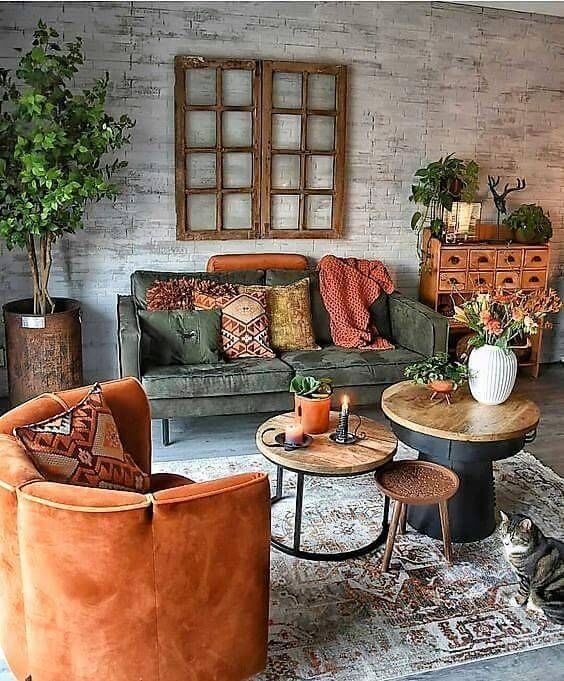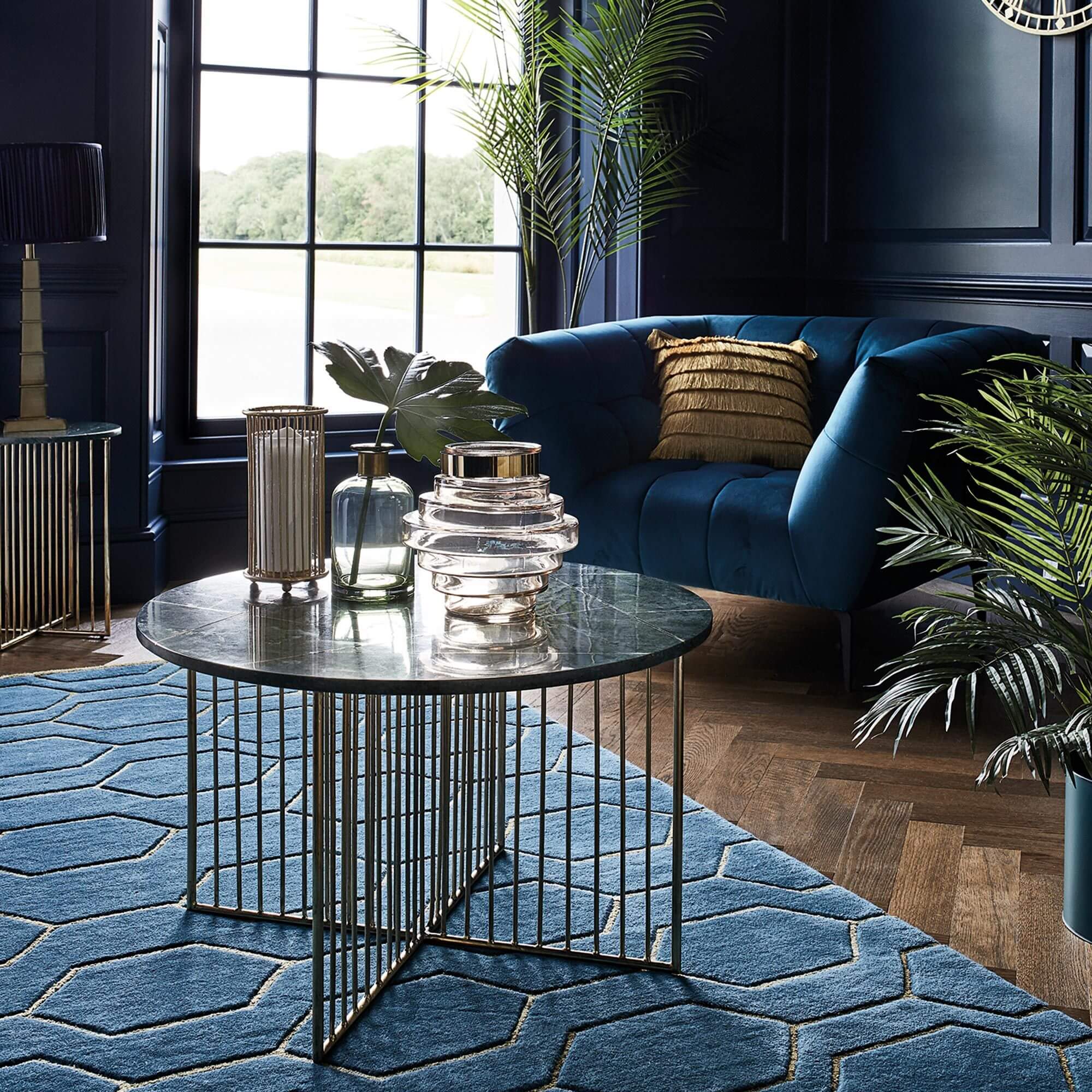 We really hope you liked our article. Feel free to pin all the images to your favorite Pinterest board or to print it and use it on your projects' mood boards. You can also visit our Pinterest boards in order to get more inspirations.
Get more ideas for your projects and find functional, stylish, and sizable lighting and furniture choices: