Apparently, the nicer the space you work in is, the greater the productivity. If this is true, Office E must provide the best working environment! A wonderful space – the luxury office in Berlin, filled with marble and ornaments is the new work of Maria Murawsky.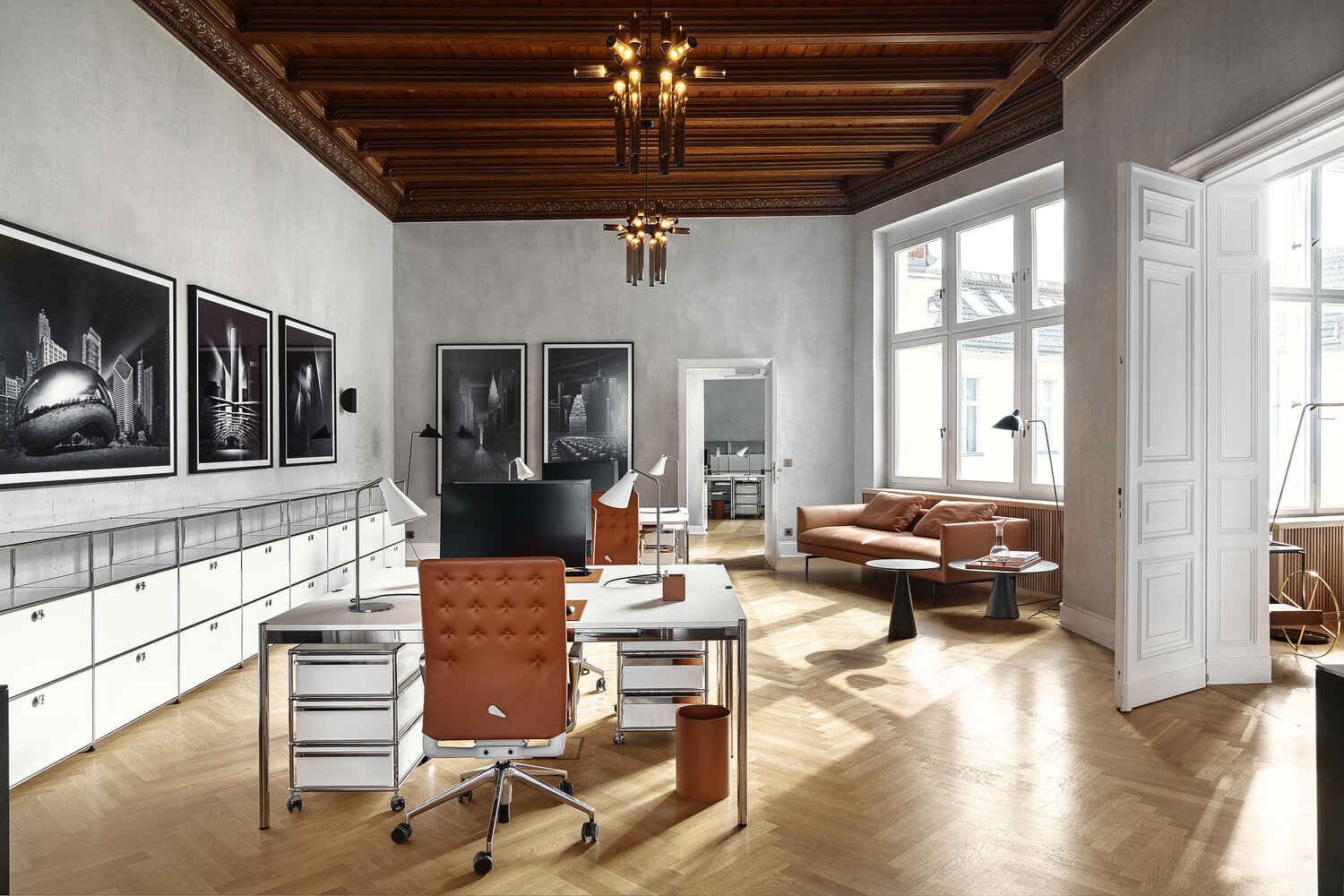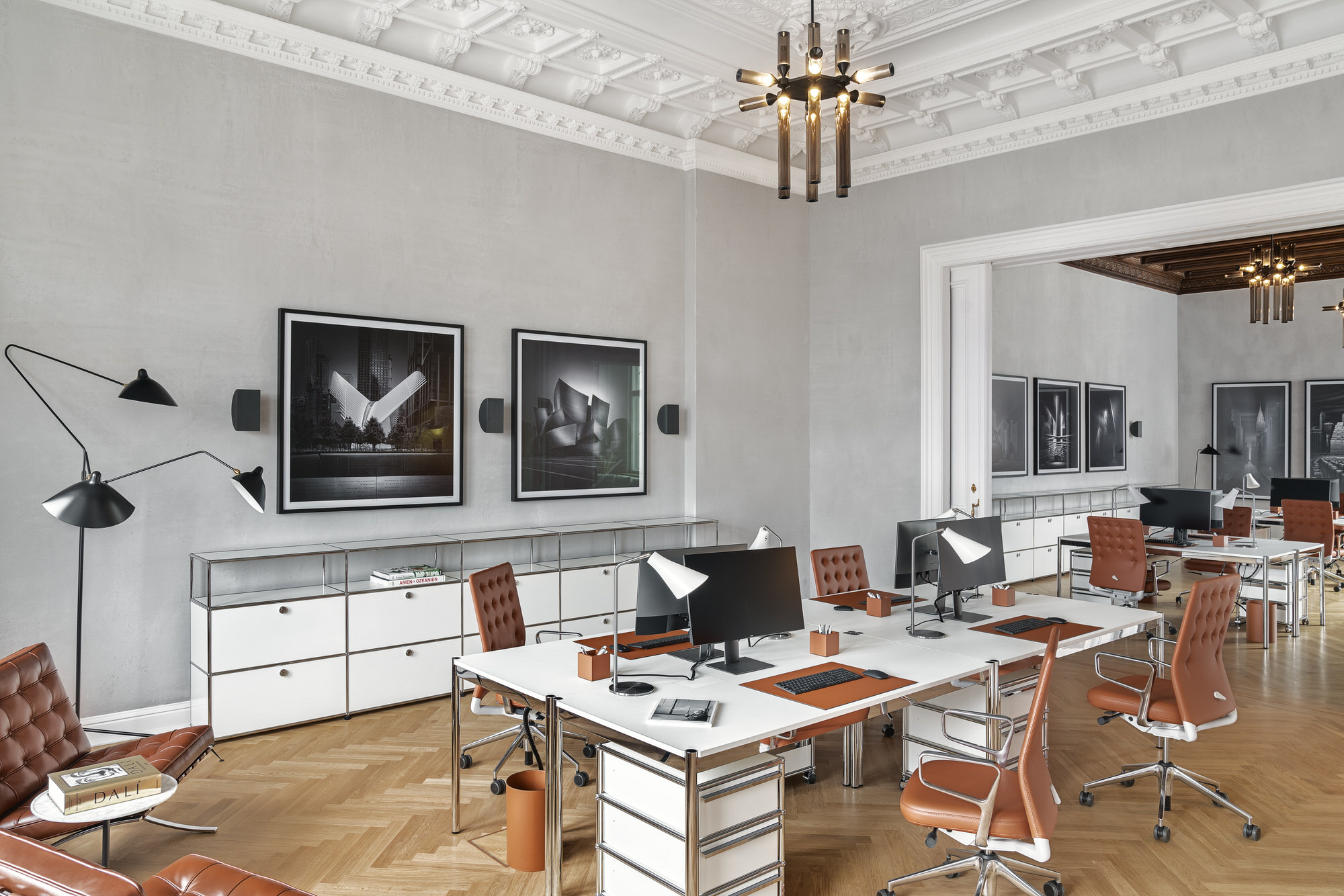 Polish architect Maria Murawsky likes to build space with light. "I think pure light is essential and symmetry brings peace to a space". Maria also focuses on details – every material, milling, shades, structures and fabrics to create a unique space. "What matters most is how you feel when you walk into a room and see a space transformed. That's why I admire architecture that inspires and evokes feelings".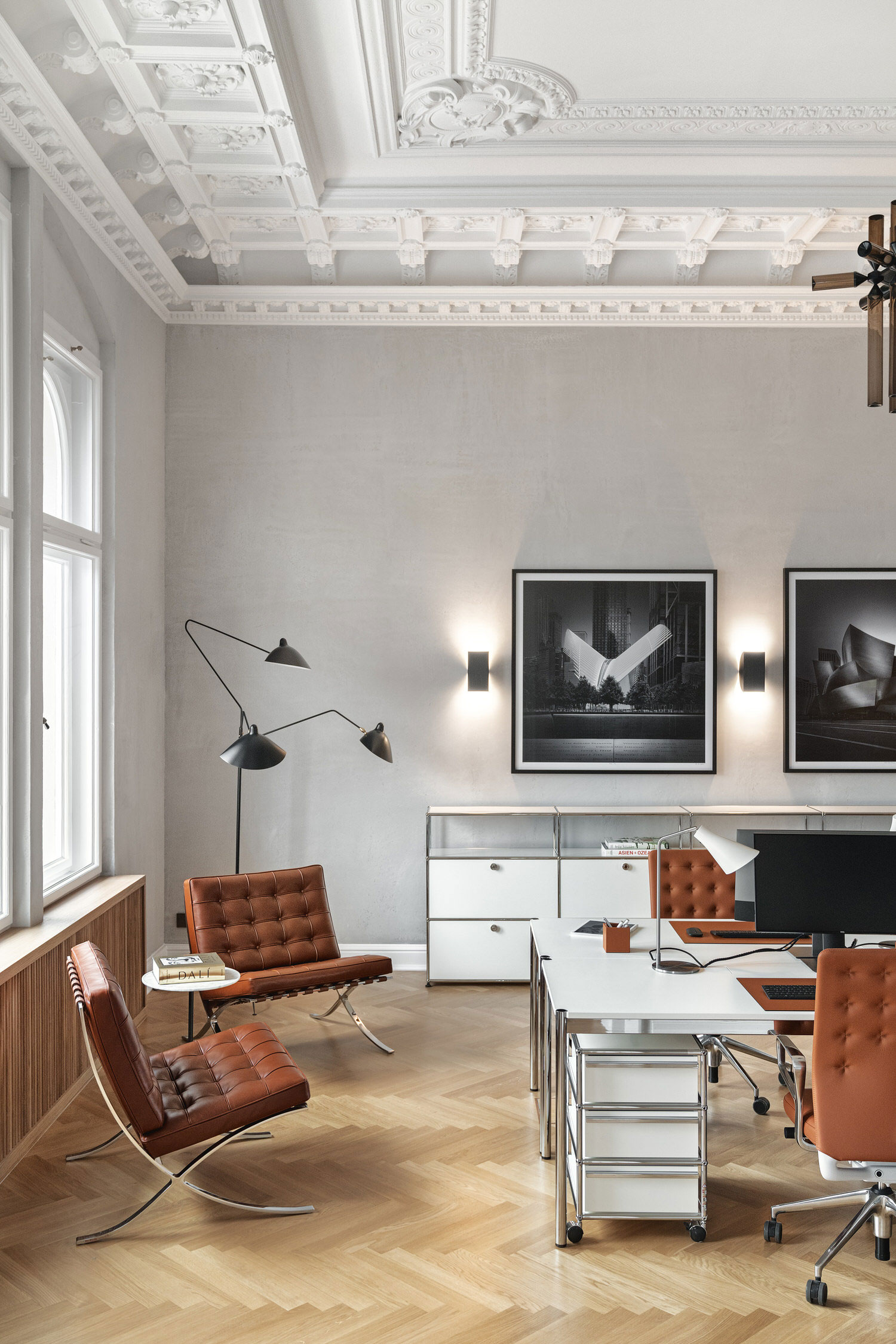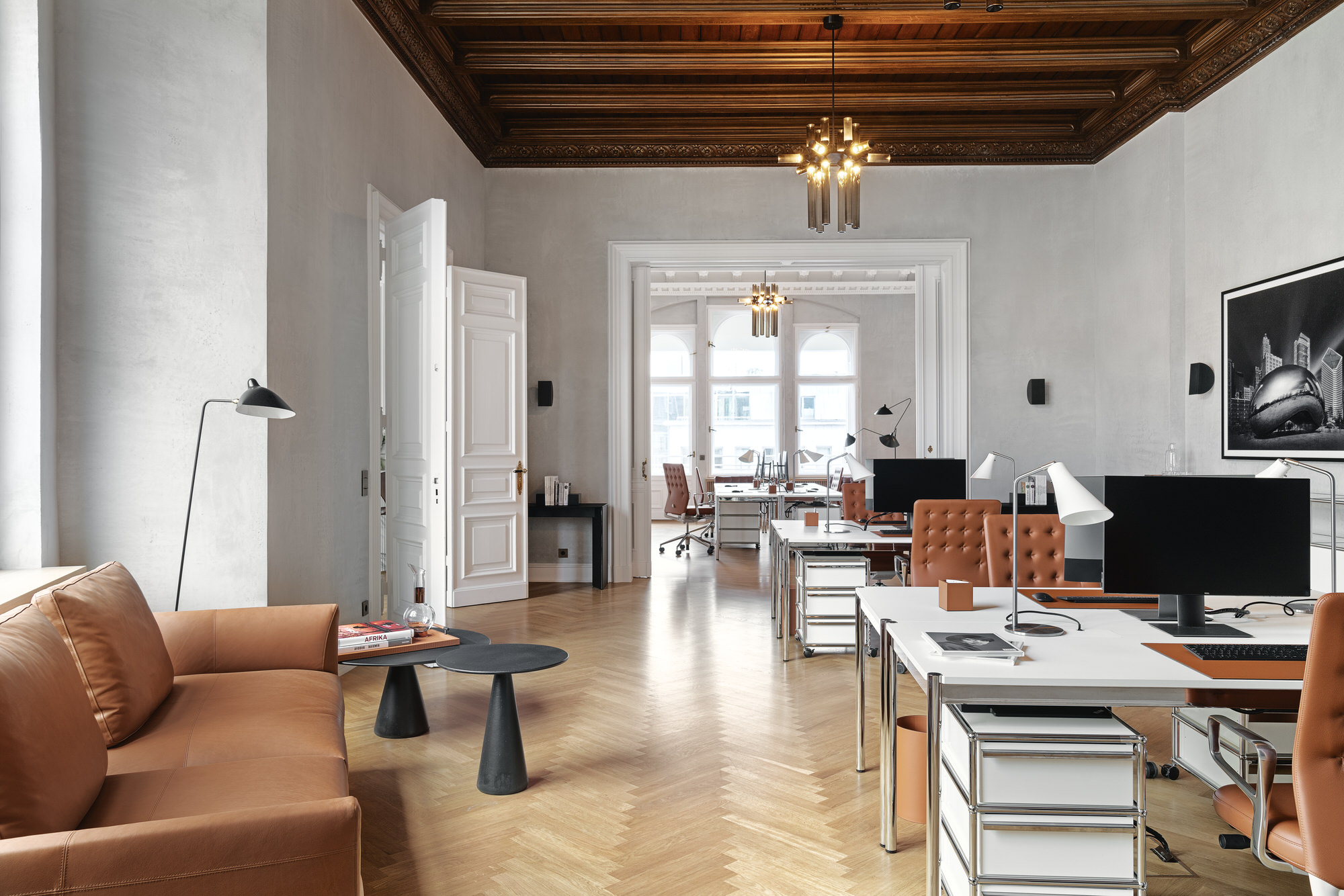 The newest, full of splendour project by a Polish designer, who had previously delighted us with the Warsaw office of Vogue, was created in Berlin. To the historical building located on one of the most prestigious avenues in Berlin, the designer added a touch of modernity, creating a beautiful luxury office.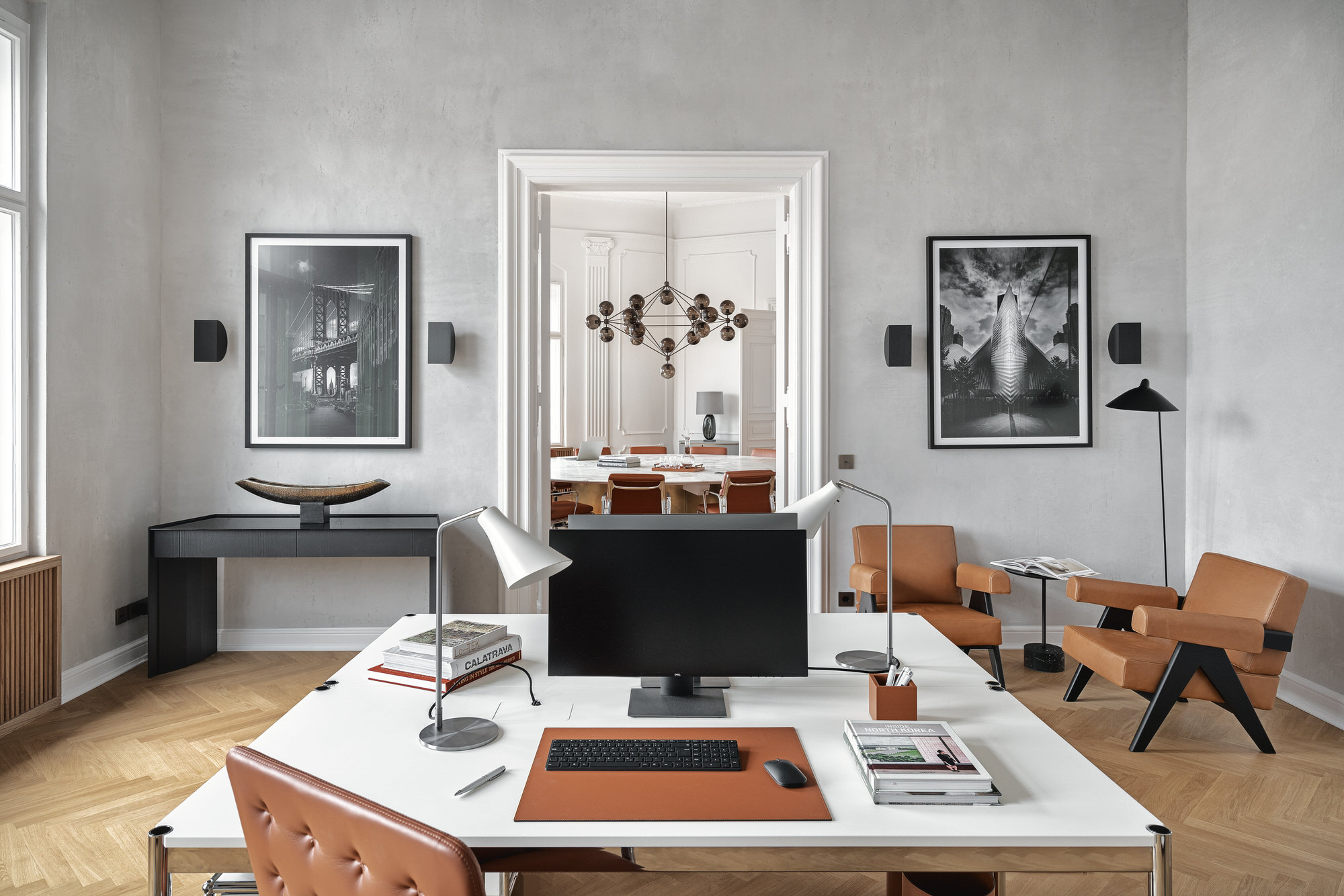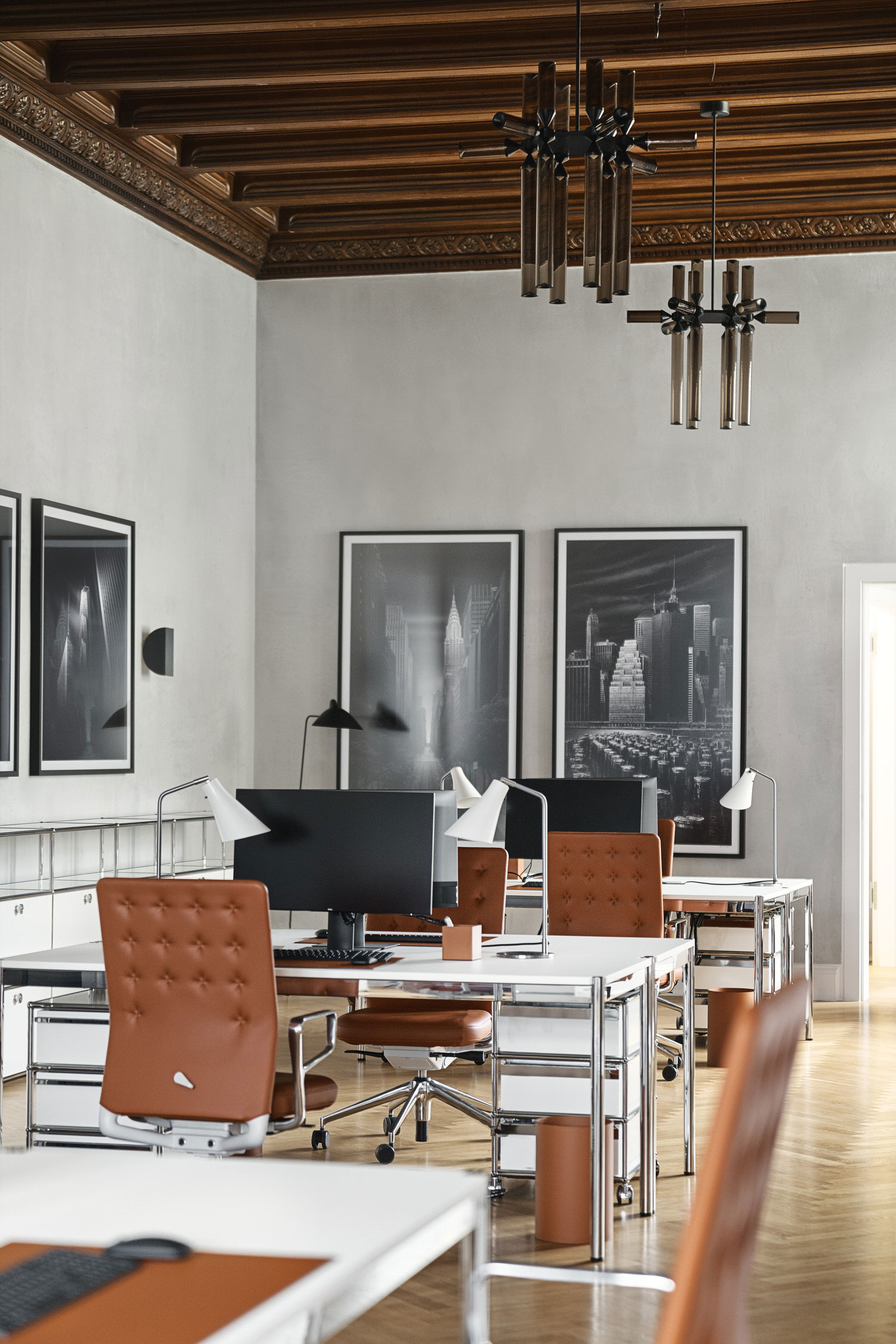 Inside you will find an enviable collection of classic furniture, which combined with frescoes on the ceilings and wall ornaments create an atmosphere of cool refinement and chic. In the waiting room, guests are welcomed by Pierre Jeanneret's armchairs created for Cassina brand, complemented by an elegant marble coffee table with side panels of brass designed by Andrea Parisio for the Italian Meridiani brand.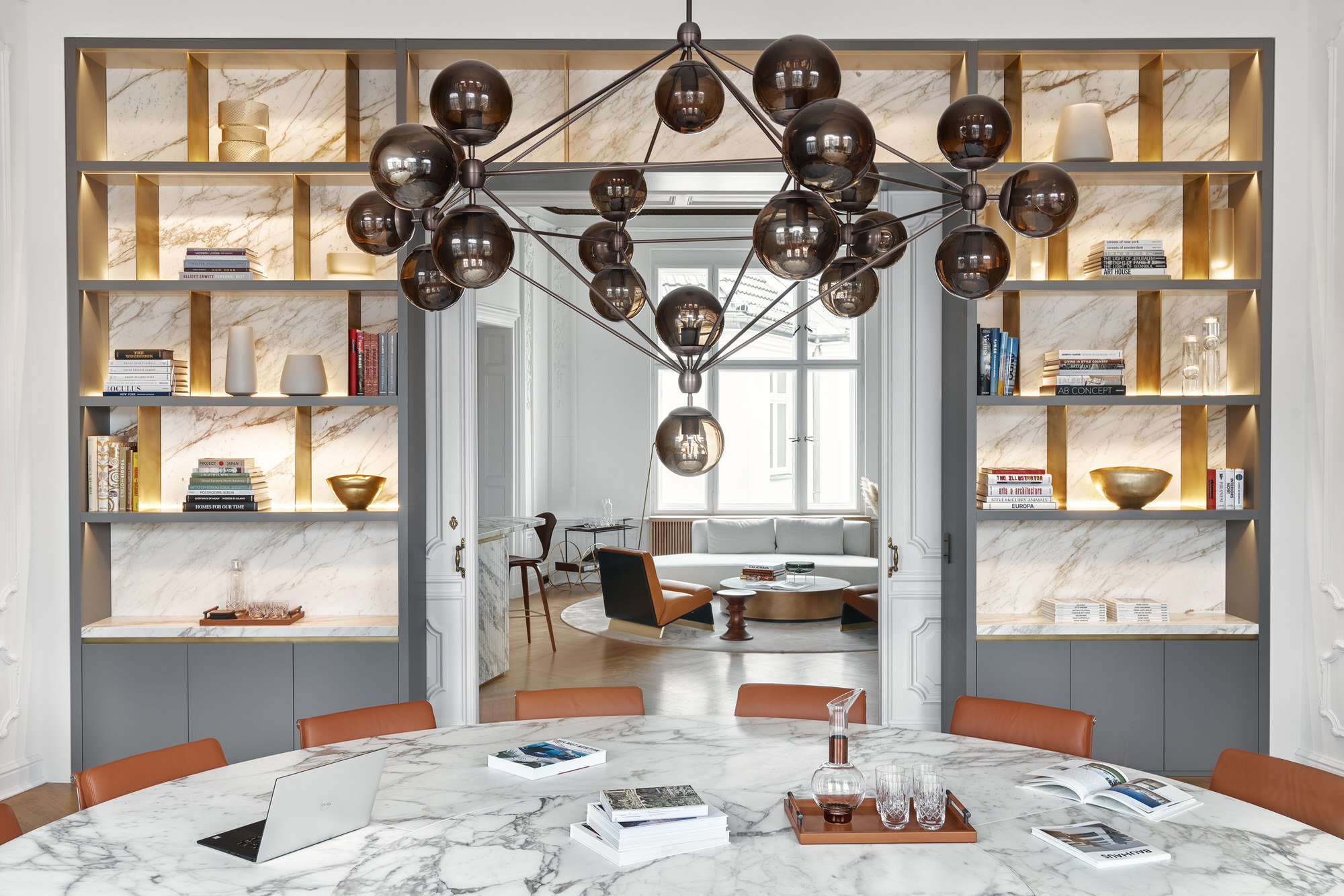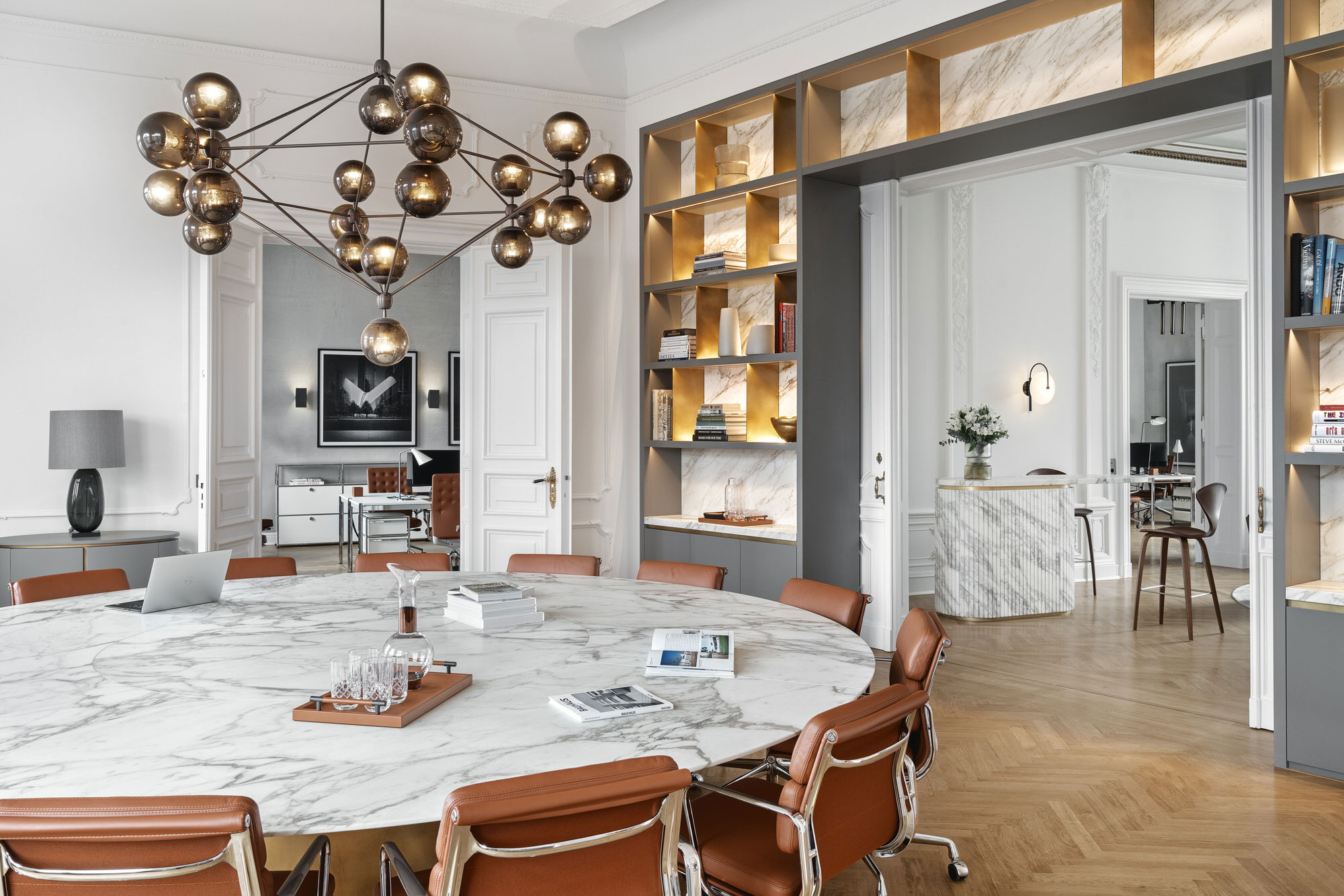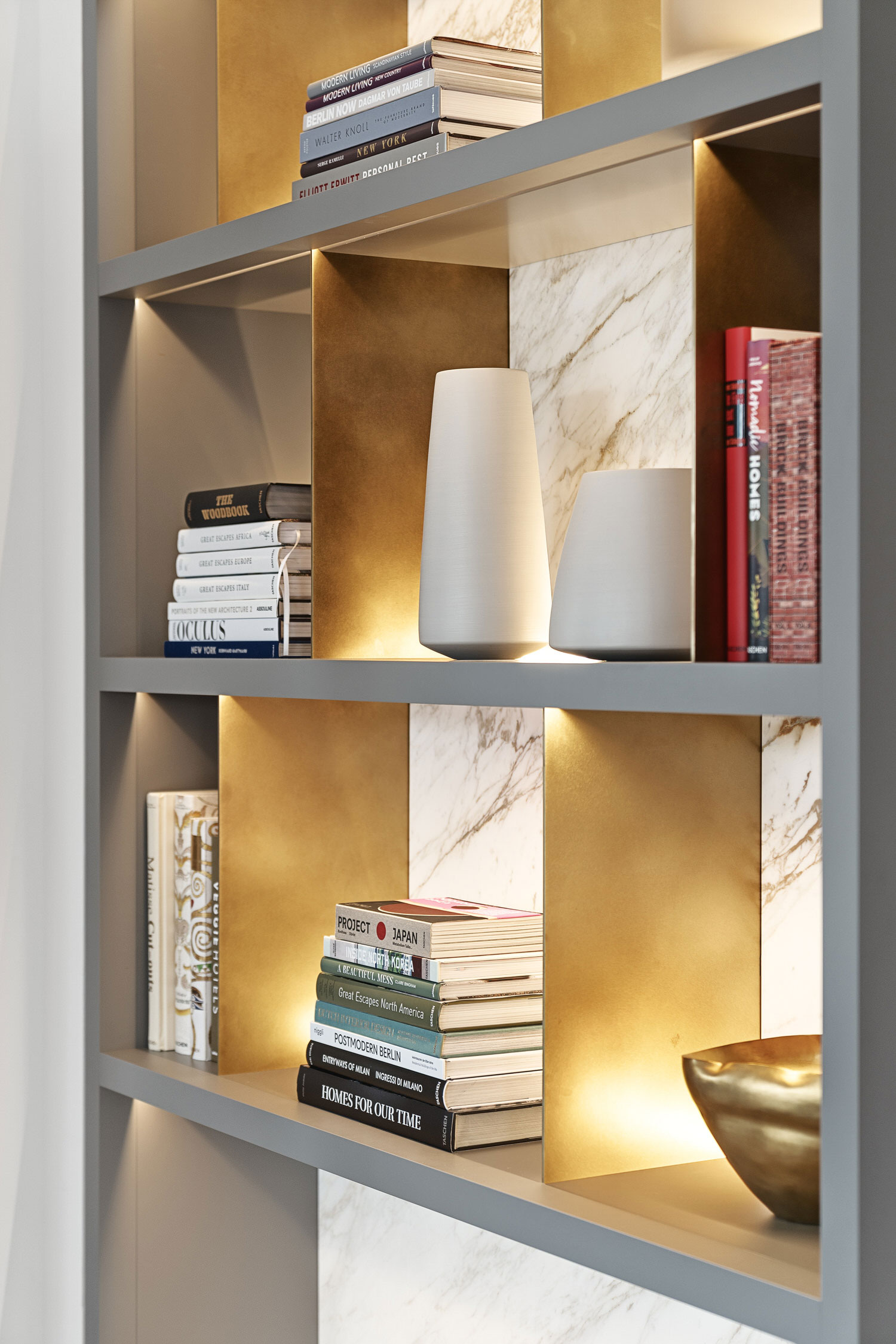 There are many rich accents in the office that are not associated with this type of space. There are many accents made of marble, leather, wood and glass, which are characteristic for residential projects or hotels rather than luxury office space.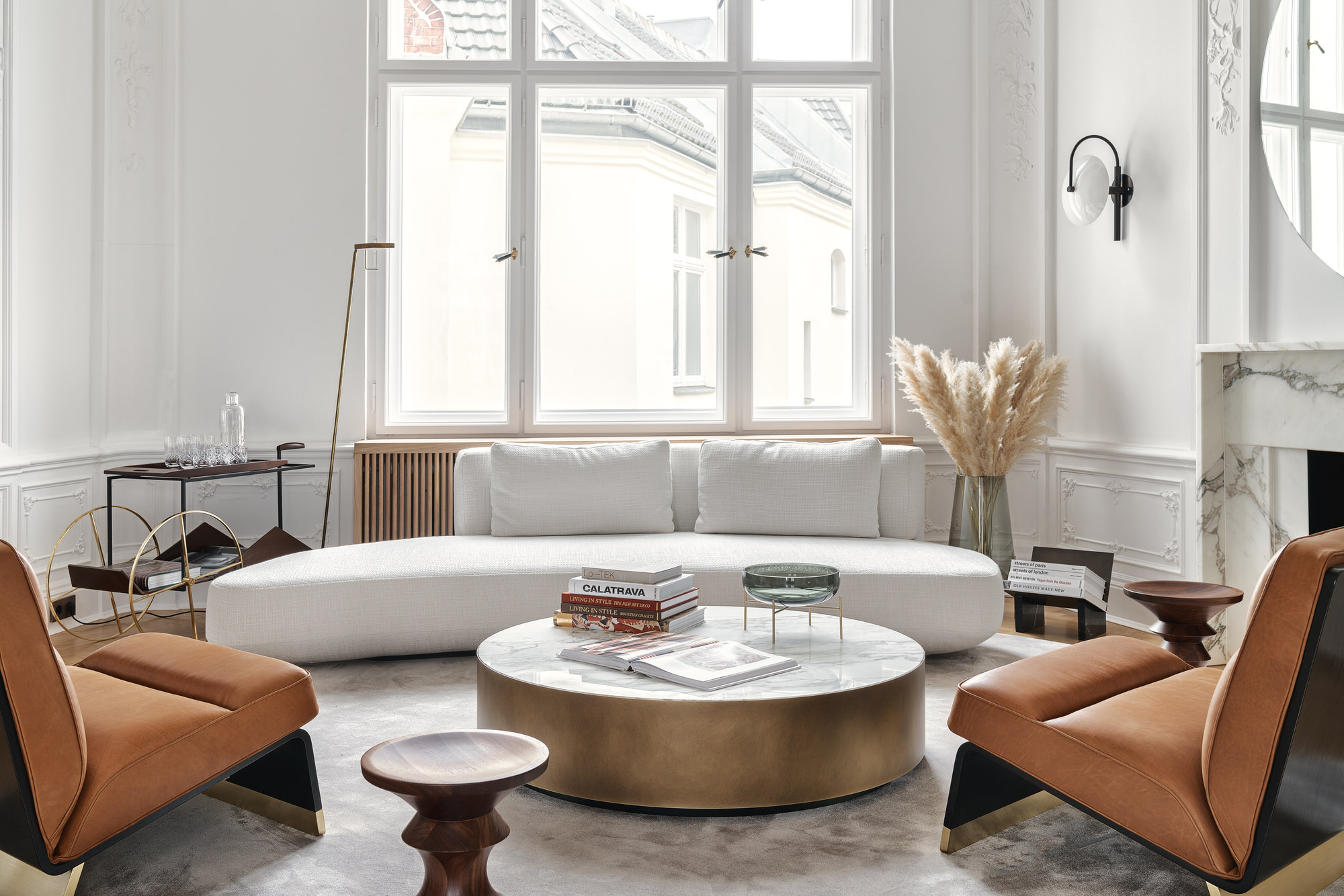 The decor is complemented by a 20th century design icon – a tea cart designed by the master of Brazilian modernism Jorge Zalszupin, designed in the 1950s and produced by Etel today. Further on, there is no shortage of design classics, including Barcelona chairs designed by Mies van der Rohe himself, USM modular cabinets and lighting from Serge Mouille, all accompanied by younger, luxury brands, including Roll & Hill and Allied Maker from New York.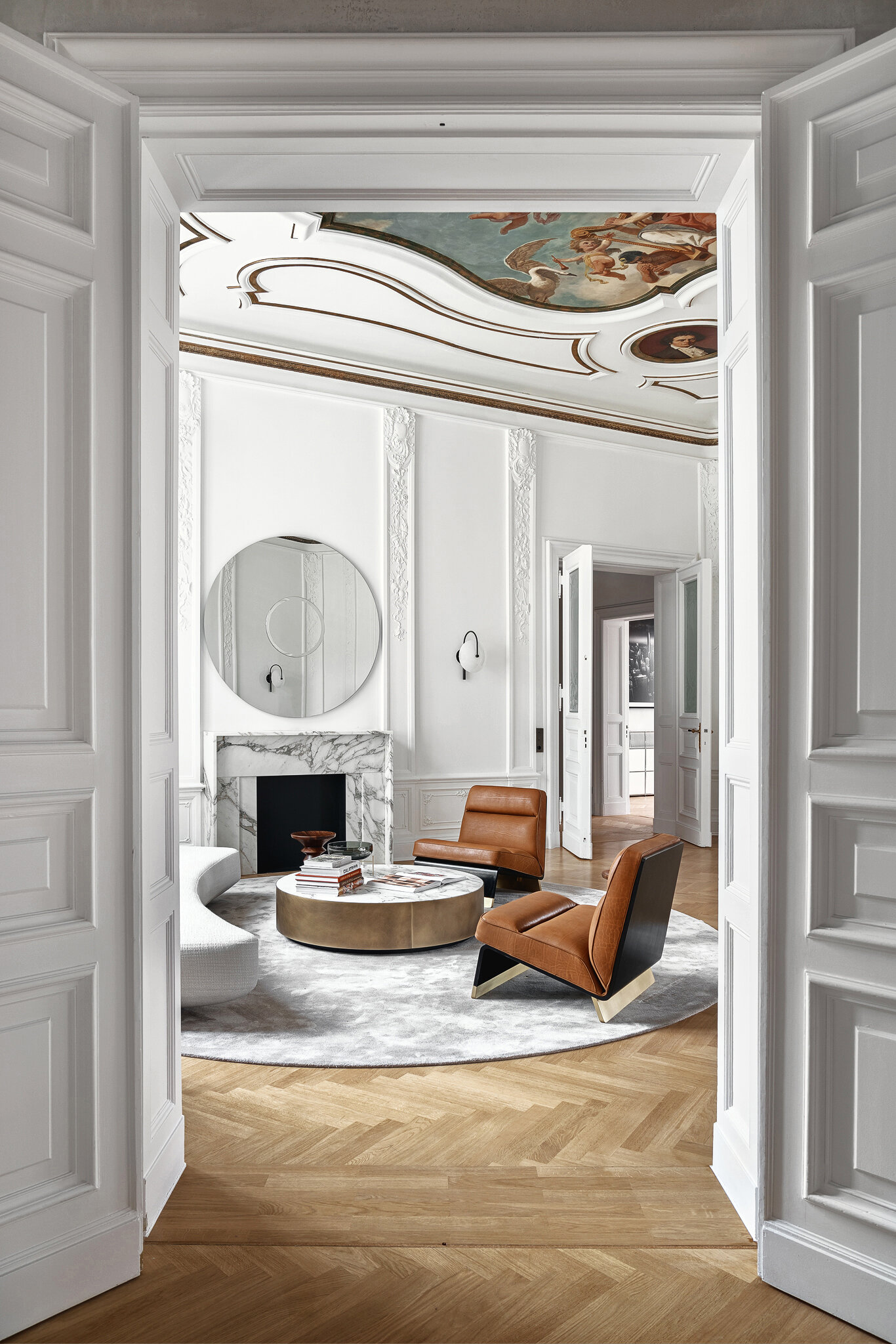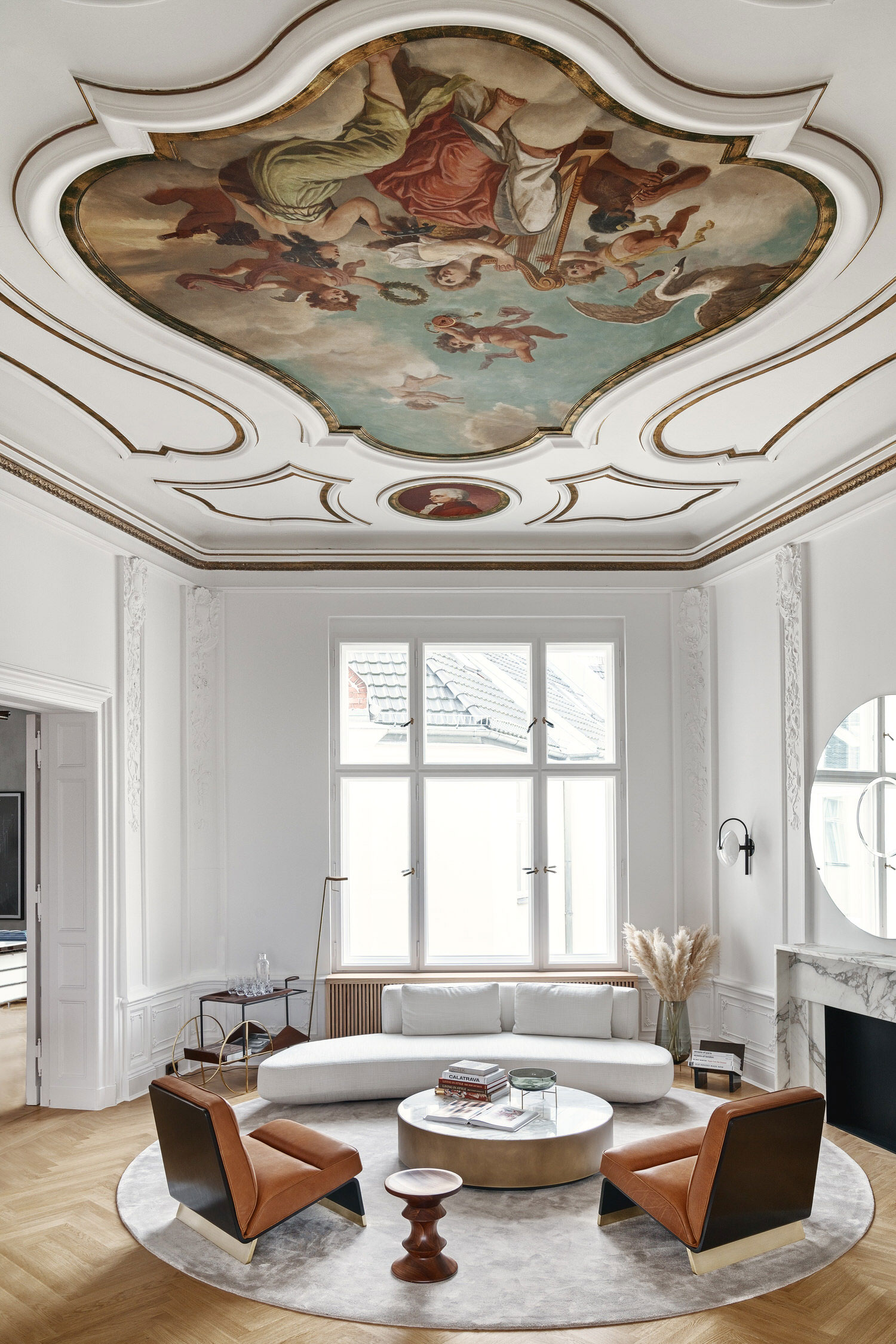 Maria says that from the beginning of the project she had to focus strongly on the original finish of the building and she also wanted to emphasize the frescoes on the ceiling. "The team working in this office is young so I wanted to loosen up this classical and historical atmosphere by giving it a modern twist with contemporary furniture, concrete walls, modern minimal shapes of fireplace, bar and bibliotheque.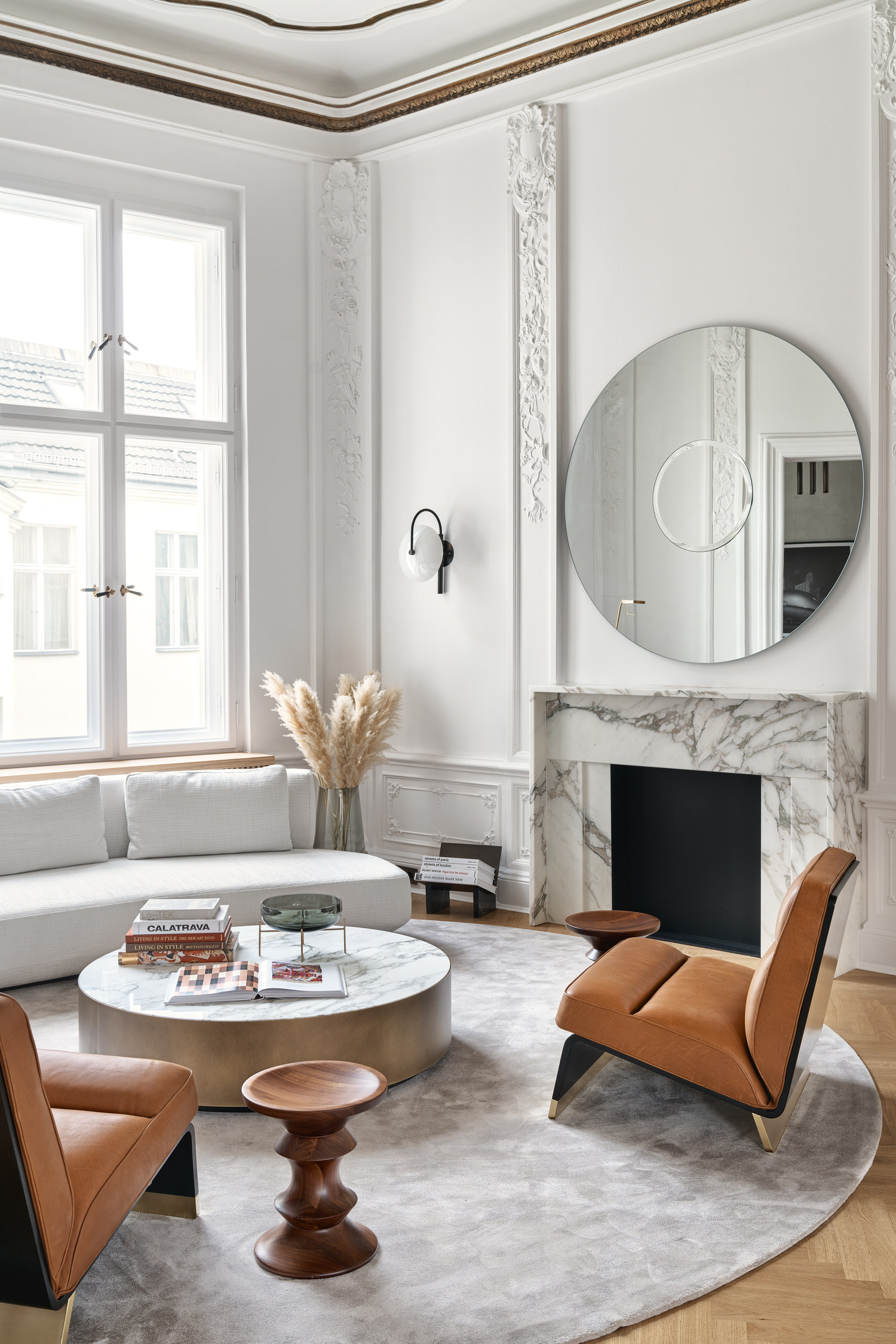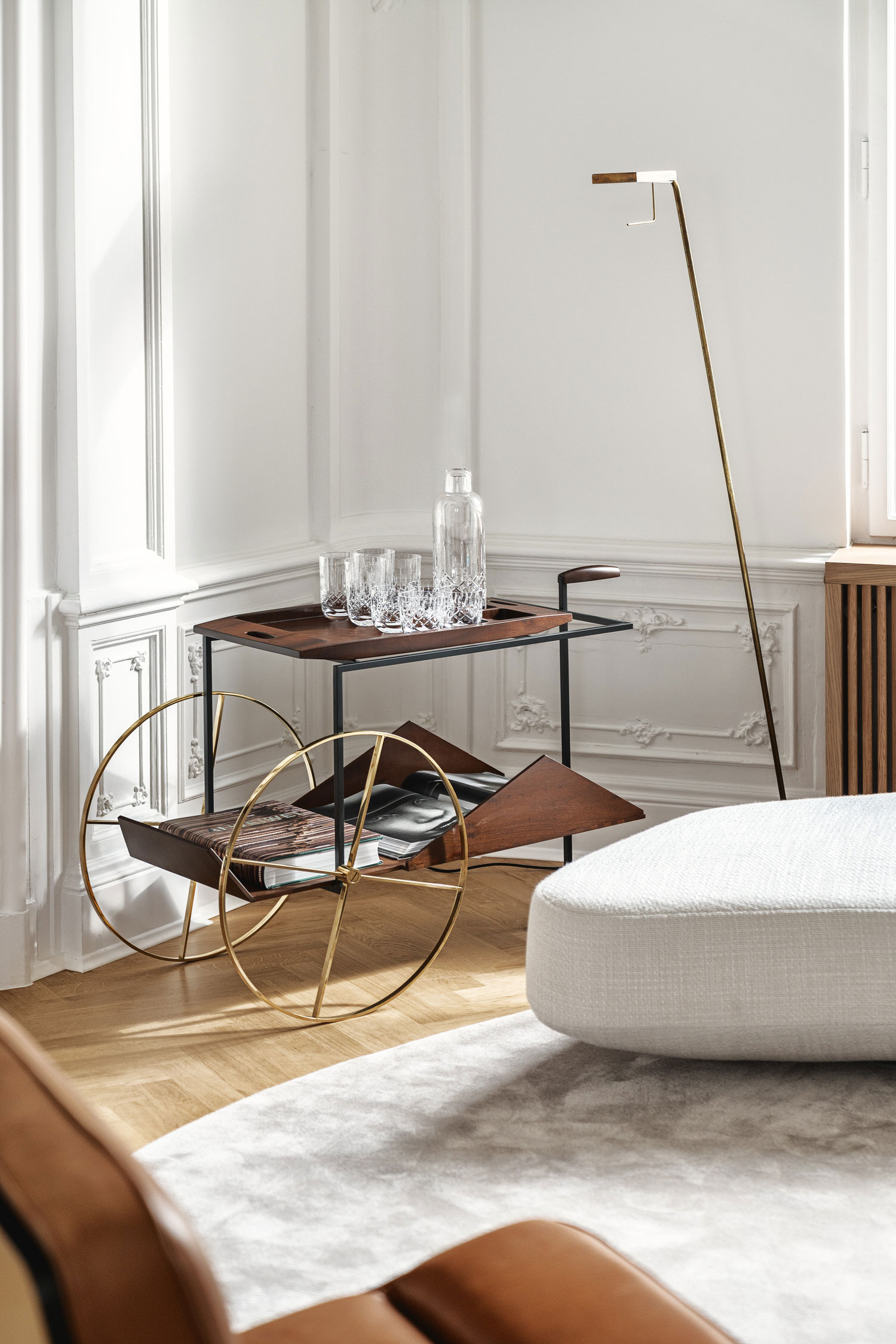 Although the classic character of the nineteenth-century building imposed an aura of nostalgic austerity on the interior, it is softened by wooden accents and a restrained color palette. Soothing white combined with neutral gray emphasizes rich details and at the same time perfectly harmonizes with modern forms of furniture. This solution creates a space that is at the same time elegant, but also friendly and inviting to relax.
You can see the balance between places designed for productivity and areas designed for relaxation and meetings. The combination of elegant, subdued furniture and decorative details and frescoes creates an impression of wealth. Calacatta marble frames all fireplaces, reflecting a sense of luxury throughout the workplace as a tribute to the sophisticated classic details found on walls and ceilings.