London Design Festival 2021 19th edition happens in September from 18 to 26 and this year's edition promises to rediscover the whole city.

This year's program features both online and offline events which include talks, installations and exhibitions from top and emerging artists, designers and architects which you can visit across the city with a reinforced program on London's Ten Design Districts and Victoria & Albert Museum.
For interior design professionals, London Design Festival 2021 debuts an event that will steal your attention – the first edition of Design London is taking place at Magazine London on 22-25 September.
Discover the things you must do and see at London Design Festival 2021 below.

EXHIBITIONS AND INSTALLATIONS
MEDUSA, SOU FUJIMOTO AND TIN DRUM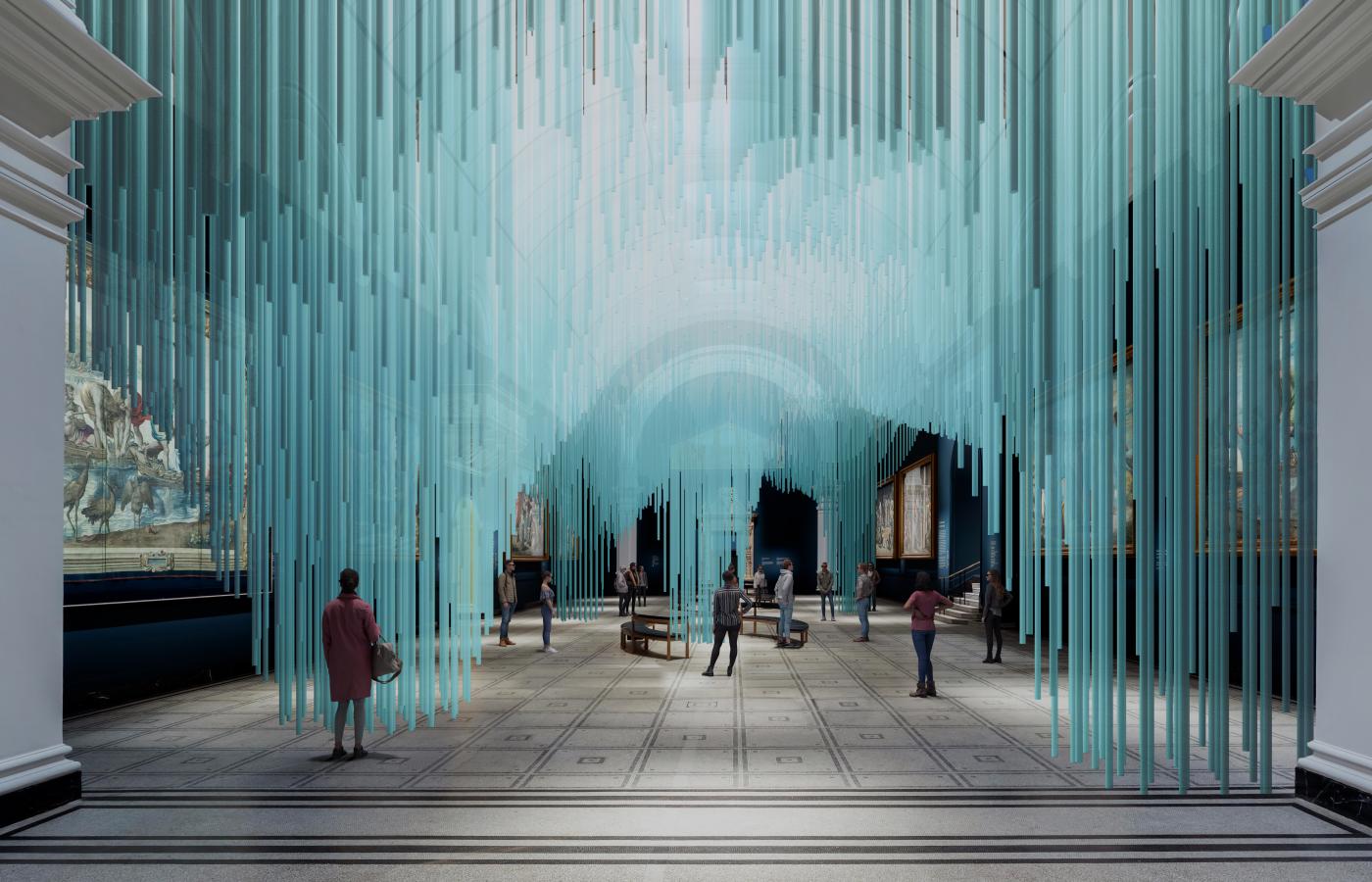 Medusa, a Mixed Reality installation (the first for the Japanese architect Sou Fujimoto) examines structure, nature, and visualization, through elements of light, sound, nature, and architecture that responds to movements of audiences in the space; it creates a living design to prompt us to think about space, climate change and the role of nature in modern life.

Produced by Tin Drum in collaboration with acclaimed Japanese architect Sou Fujimoto, Medusa is a groundbreaking new installation showcased at The Raphael Court at the Victoria & Albert Museum while the London Design Festival 2021 edition occurs.
THE CUBE, HENNING LARSEN AND VELUX
The Cube is an architectural installation by Danish practice Henning Larsen with Velux, designed as 'a sanctuary where Londoners can unplug, unwind, and let the combination of daylight and fresh air put their mind at ease' at Observation Point along with London's South Bank during London Design Festival 2021.

Visitors to the installation are encouraged to enjoy a "moment of calm" within the structure. Such a moment will be supported by a bespoke soundtrack from Danish musician Kasper Bjørke, which will recreate sounds of nature like birdsong and wind.
BRING LONDON TOGETHER, YINKA ILORI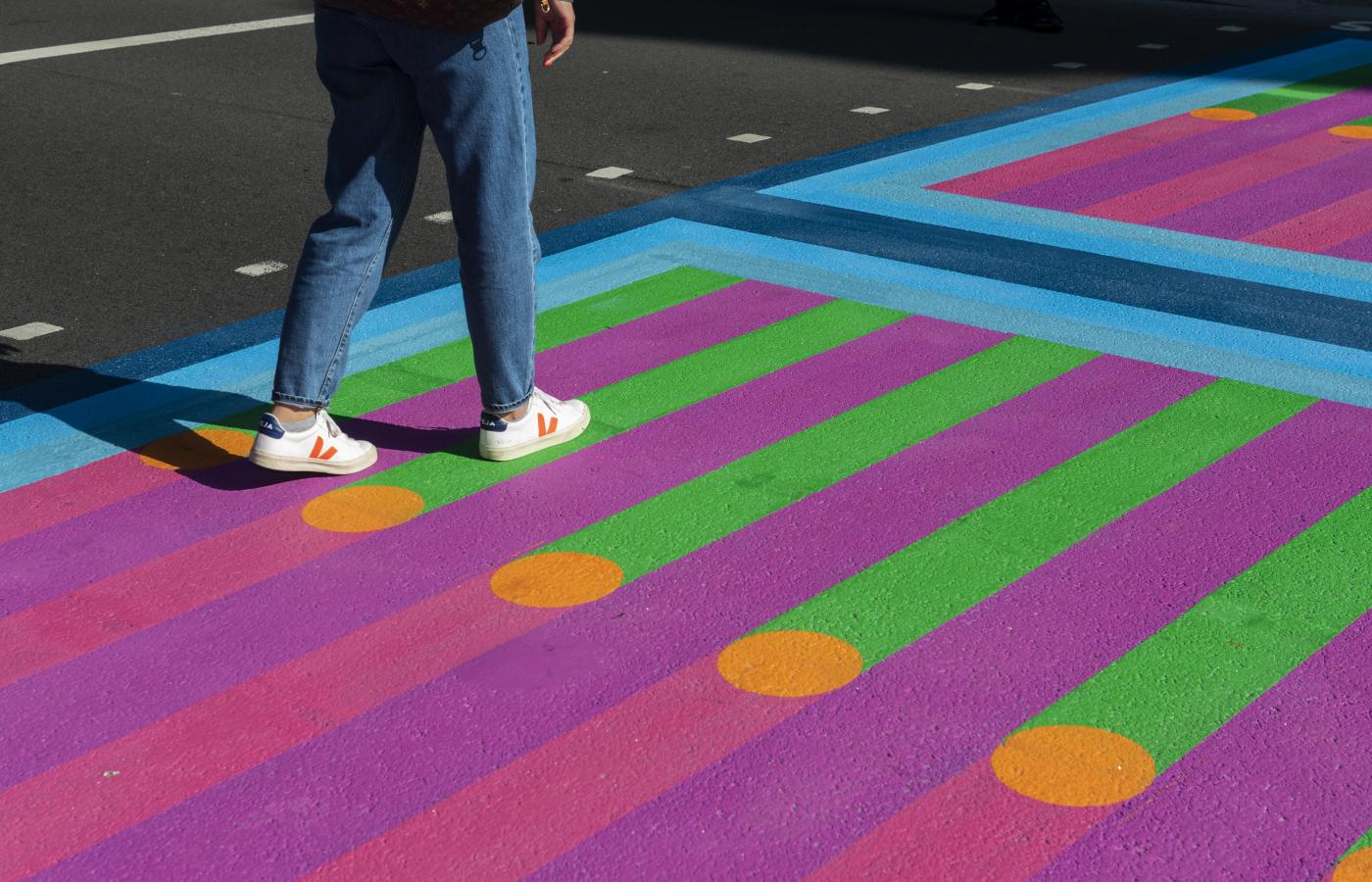 Bring London Together, concept by Yinka Ilori is a temporary public art project, which is part of the Mayor of London's Let's Do London domestic tourism campaign and supported by Bloomberg, will unleash color onto pedestrian crossings on Tottenham Court Road in Camden and in the City of London in spectacular public artwork.

The project will also engage with the local community, inviting them to participate in the project. Beginning on 20 September, across two days of the London Design Festival 2021, volunteers will be invited to paint the Queen Street pedestrian area and help bring the artwork to life.

On Tottenham Court Road, a variety of events will be hosted over the coming months, in addition to digital offers, to support the local community and visitors to engage with and enjoy the artwork.
BETWEEN FOREST AND SKIES, NEBBIE WORKS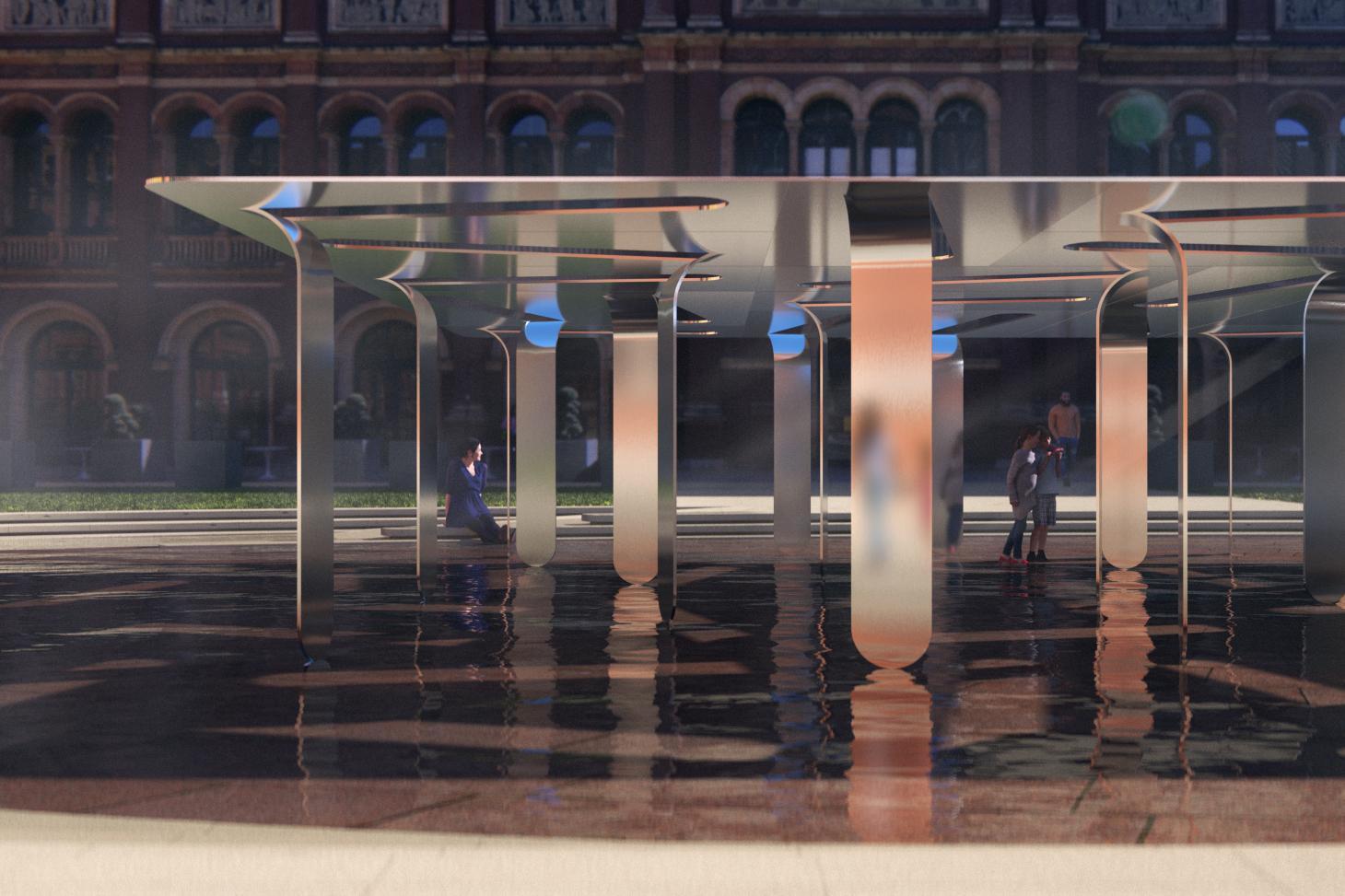 An installation taking over the fountain of the Victoria & Alberts's John Madejski Garden during the London Design Festival 2021. Between Forests and Skies by emerging architecture practice Nebbia Works is an immersive, low-carbon aluminium pavilion using a minimal amount of material to demonstrate its expressive and structural qualities.

Supported by low-carbon aluminium specialist En+ Group, the pavilion comprises a self-supporting structure crafted from a single sheet of metal, cut and bent to create shade over the courtyard, making for a poetic space suspended between sky and water.
MELLIFERA: THE DANCING BEEHIVES, ARTHUR MAMOU-MANI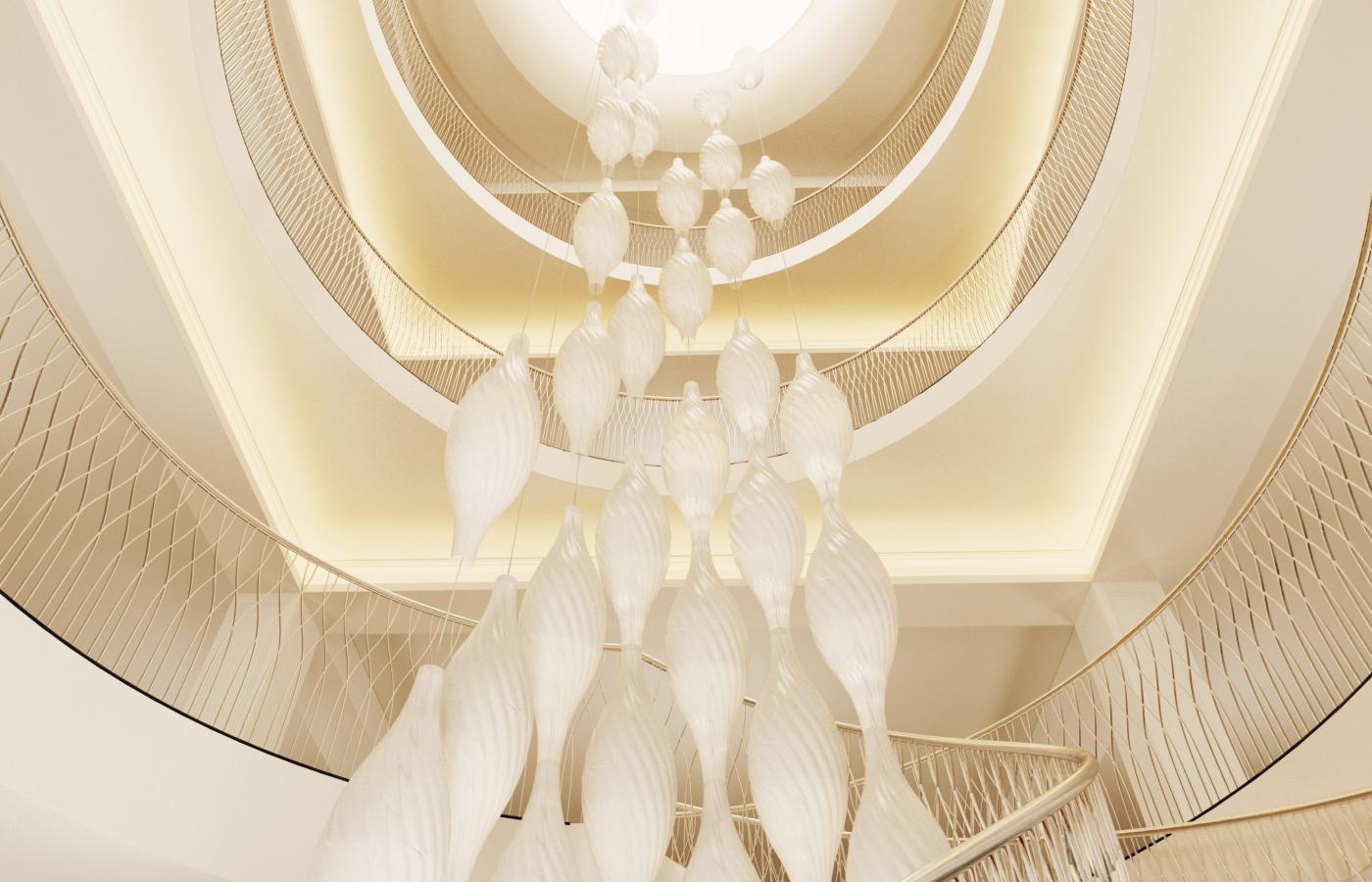 In celebration of the beehives atop Fortnum & Mason, French architect and designer Arthur Mamou-Mani has partnered with the department store for a new installation in its famous atrium. Mellifera: The Dancing Beehives features 3D printed beehives, which will "swirl and dance" around the space.
The installation aims to highlight the need for rewilding in urban spaces – and encourage more projects like Fortnum's beehives, which help boost biodiversity and pollination in the city.
Each of the printed modules is made from a material containing fermented sugar and is fully compostable "in the spirit of the circular economy", London Design Festival 2021 organization says. Each piece will be available to purchase after the festival.
THE FUTURE OF HOME
The Future of Home showcases the work of 20 Scottish designers from 15 Scottish design studios at the London Design Festival 2021. The collection includes furniture, lighting, textiles, and collectible craft, all made from sustainable and experimental materials where possible.

The show has been curated by Edinburgh-based studio Local Heroes, and will feature a showroom demonstrating the "experimental processes and emerging concepts" which may make their way into your home in the future.
TALKS
GLOBAL DESIGN FORUM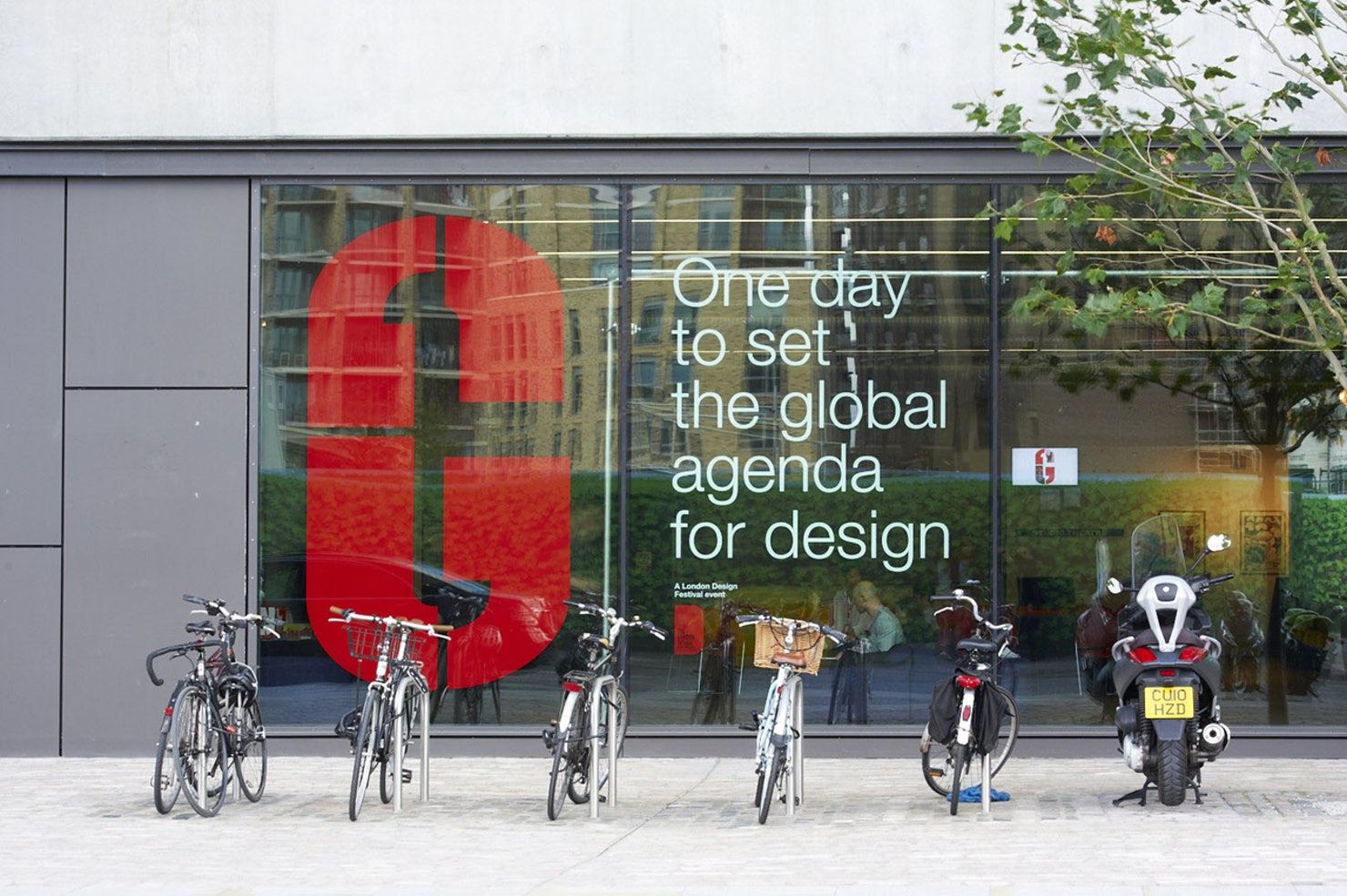 This year's Global Design Forum will take place in a hybrid format with live sessions hosted at the Victoria & Albert Museum and digital sessions online. There's a host of talks slated for the festival, from across the design industry.
The talks of this edition will be dedicated to approaching design as an agent of change and a way of unlocking the creative activism. Furthermore, the edition discusses circular economy and how designers can make a change in industries like food, fashion, and plastic.
DOODLE TALKS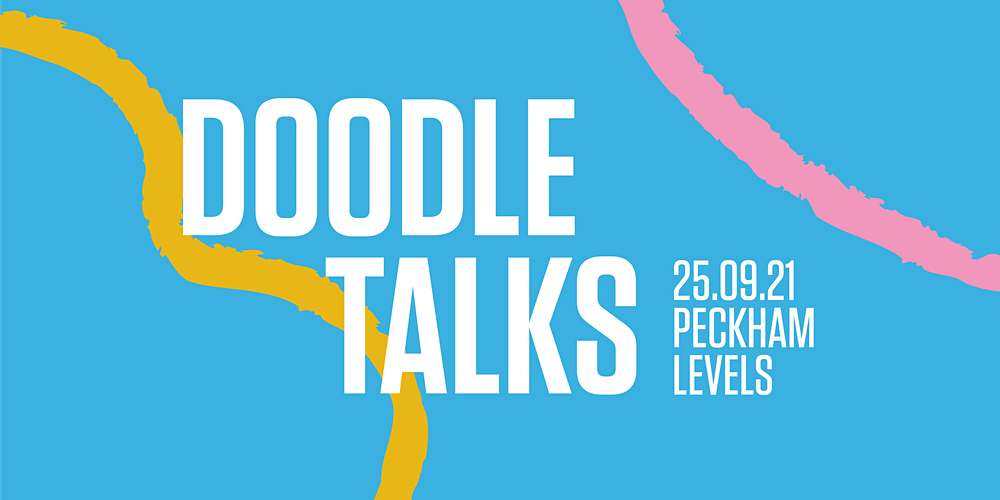 South London-based creative organization Rye Here, Rye Now is teaming up with Peckham Levels for a two-day mini-festival within the wider London Design Festival 2021 celebrations. Doodle Talks and produced in collaboration with Drawing People Together, the event is designed to show off the "vibrant local creative community" found in the area.
INTERIOR DESIGN TRADESHOW
DESIGN LONDON
Design London is a trade show that debuts at London Design Week 2021.

The first edition of Design London is billed as the next big curated tradeshow for the interior design industry since it gathers furniture, lighting and contract interior brands. In addition, the Design London trade show is said to be the "largest destination for contemporary design" at LDF 2021.
The showcase will be on display at Magazine London, a brand new venue on the Greenwich Peninsula. Artifort, Campari, Fritz Fryer, Loft Furniture Ltd, Naos, Secolo, and Studio Effe are just some of the names you can find at Design London fair.
Beyond the trade exhibition, the four-day event will also play host to a series of talks under the name Discussions at Design London. Expect to see sessions from well-known "industry influencers and thought leaders".
Since you can this far, we kindly invite you to download the Hommés Studio catalog and discover furniture, lighting, and home accessories to design a modern and sculptural interior.
Also pay a visit to ACH Collection website and discover high-end homeware and pet accessories for a wholesome modern lifestyle.

Source Design Week